Upgrading any space in your home isn't a cheap task. However, everything becomes even more special if you are going to upgrade the furniture in your living room. It seems that there, the most expensive pieces are placed.
However, if you have some skills and imagination, you can build many things on your own. For example, with linear actuators, you can change the look and functionality of your old pieces completely. Here are some ideas that might help you to move on.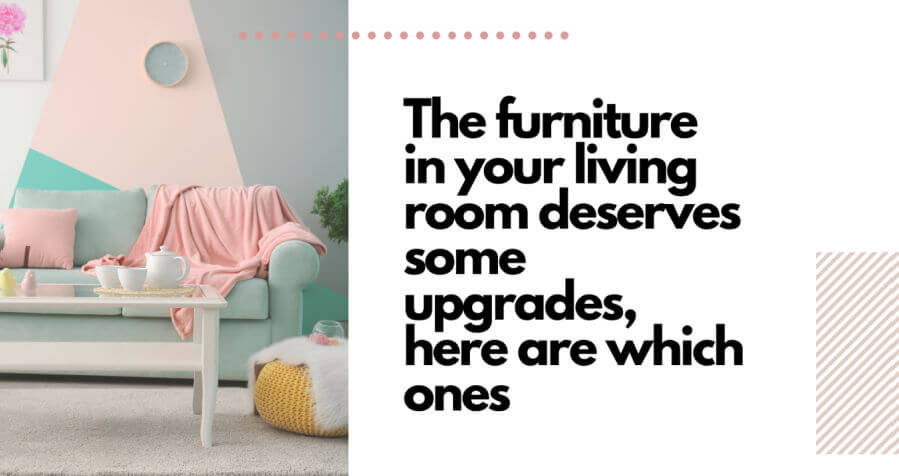 A New Desk? Build One!
A new height adjustable standing desk can change your life completely. Such desks influence positively health, improve concentration, increase efficiency. But they aren't cheap, and moreover, you love your old desk.
It is fine, you can remake your old desk into a new height-adjustable item. For that, you need tools and a lift system. The lift system can be ordered online, just make sure it can support the weight of the desktop and all the equipment that you usually use for work.
Now, when the lift system is already delivered, remove the feet of the old desk and install the desktop on the system.
Fix it, and test it.
Your new desk shall move smoothly.
Now, you can keep your favorite furniture piece but in a new form. Besides, such an upgrade costs much less than purchasing a new item.
A New Document Organizer Will Make a Perfect Addition to a Standing Desk
Once you have remade your desk, you might want to consider also getting a new document organizer. You can make a rotatable one to use all the available space efficiently.
Another option is to automate your old organizer. To do so, install it with an actuator system. Now, you can keep your documents in one part of the item, and all the accessories – in the other. Just turn the organizer to reach the needed items easily.
A TV Lift Is a Dream of Every House Owner
A TV lift always looks stylish and advanced. However, not everybody can afford to purchase a new system with all the equipment. Thus, what about building it?
If you have a cabinet that you like, you can install your new device there. To do so, you need to get a lift system. Choose one with remote control. Also, make sure that the system is able to lift the TV-set.
Now, when everything is ready, take your cabinet. In its deck, make an opening. It shall belong and wide enough to let your TV set pass. The piece that you cut out will serve to close the opening when the TV-set is in the cabinet.
On the bottom, install the lift system. Make sure that it is positioned in a way to make the TV-set pass through the opening when the item is installed on the lift system. Install the TV set. Test the system. If nothing needs to be adjusted, fix the TV-set, and arrange the cables. You can simply hide them in a cabinet.
If the opening is big, you can use the piece that you have removed to close it. Buy nice small hinges and install the piece on them. Now, when your TV-set lowers, the "door" closes and hides the opening. Nobody will ever guess that there is a TV-set there inside until it appears.
Now, you can make your TV-set popup to watch a movie and hide it in the cabinet. The cabinet can be used for normal purposes when the TV-set is not in use.
Another option is to install a TV lift on the ceiling. It will save a lot of space, moreover, it looks impressive. For such work though you might need to hire somebody.
What if You Love Different Styles?
If you would like to have a living-room in the high-tech style and at the same time, you love vintage, there is a solution for you. You can install some panels with decor in these styles. Make them move by exposing the vintage decor or high-tech elements depending on your mood. While it doesn't change the interior completely but if you design your living-room neutrally, such a change will create the needed atmosphere.
Final Thoughts
You don't need to spend a fortune to upgrade your home. Now, you can buy actuators and control elements, check some ideas, and make the needed improvements on your own. These improvements aren't limited to an adjustable desk or a TV lift. You can automate a chair by making it reclinable. You can arrange a storage space under your sofa by installing a lift system, and similar.
You can completely change everything in your home. With actuators, some tools, some skills, and imagination, you can optimize the space and make your home more comfortable and functional.
Author: Hayley Mann is a technology enthusiast specializing in automation methods of ergonomics devices. Her engineering background helps her to create interesting articles on technical topics, making them understandable for all readers.