Sometimes, buying a commercial gift just does not feel special enough for a close friend or loved one. People are naturally drawn to personalized presents as they provide a sentimental boost to the whole experience. These are the treasured memories that hold a special place in our homes, the things we look upon fondly as we grow old, and the reminders of all the connections we hold dear. Below are eight DIY gift ideas for loved ones intended to brighten someone's day.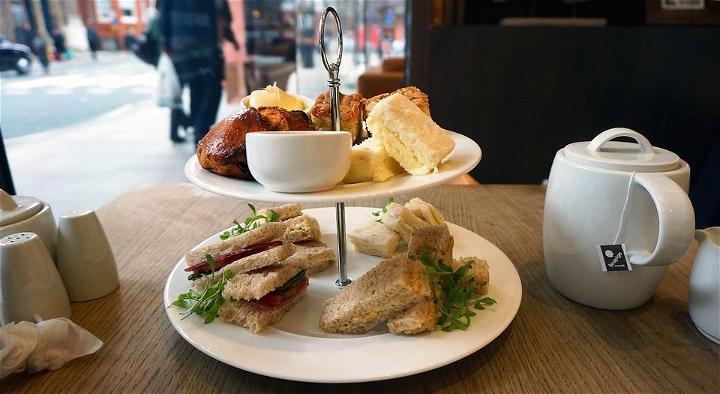 Photo Memory Gifts
App technology alongside e-commerce trends has showcased a whole new world for turning photo memories into bespoke creations. There are photo album options as shown in the link, that allow you to pick the best moments from a camera roll on a smartphone and create a whole book worth of sentiment, but it doesn't stop there. You can now create mugs, phone cases, wall canvases, throw pillows, and even large blankets to spread love and happiness through recorded moments that have been shared together.
A Personalised Writing Piece
Writing a letter is going out of fashion, which only makes it that much more unique when presented as a gift. A handwritten account of the significance of that particular friendship, or a carefully written poetry piece is irreplaceable and something only you can create.
Bespoke Basket
The album creation could be a part of a bigger bespoke gift basket. Hampers are easy to source from DIY stores, supermarkets and craft places and come in various sizes depending on how much you want to put in them. Here are some ideas to put inside.
A favourite beverage or food item.
A special piece of jewellery, for example a birthstone ring or bracelet.
A novelty item with the theme of their favourite animal or pet.
Something that represents your friendship like an inside joke.
Nostalgia Scavenger Tour
If you want a more physical activity, consider setting up a nostalgia focussed scavenger tour of places that mean something to the both of you. This could centre around a fun weekend you once had, or start at the place you met. Include lunch at a regular restaurant, a walk down a well-trodden path, or a recreation of a special event. Set up clues, or create a map guide to show how the day is going to play out.
Positive Affirmations Jar
To support a friend with low feelings and poor mental health patches, try making an affirmation jar in their honour. Create positive messages and motivational thoughts tailored to their journey, and put them in a jar they can access whenever the need arises.
DIY Afternoon Tea
Afternoon tea is a craze that will never get old, but budget restrictions mean going out and spending an afternoon in a fancy hotel or restaurant is not always an option. Thankfully, the whole experience can be recreated at home for a fraction of the price. Create an invitation with clear dress code instructions, and set your table up at home with a traditional afternoon tea menu.
It is true what they say, it is the thought that counts. A gift with heart is a memory too.