Occasional steaming in the sauna is extremely beneficial for your health. It helps cleanse skin pores, relax muscles, and calm the nervous system. With all these benefits, it is no wonder that people are often considering purchasing equipment to make their own steam room. The source of high temperatures and dry, hot steam is the furnace. It is joined by a chimney and a water tank. The whole setup takes up some space. However, the overall size makes it compact enough to fit into every home. In the text below, we'll discuss some useful guidelines on how to choose the perfect home sauna.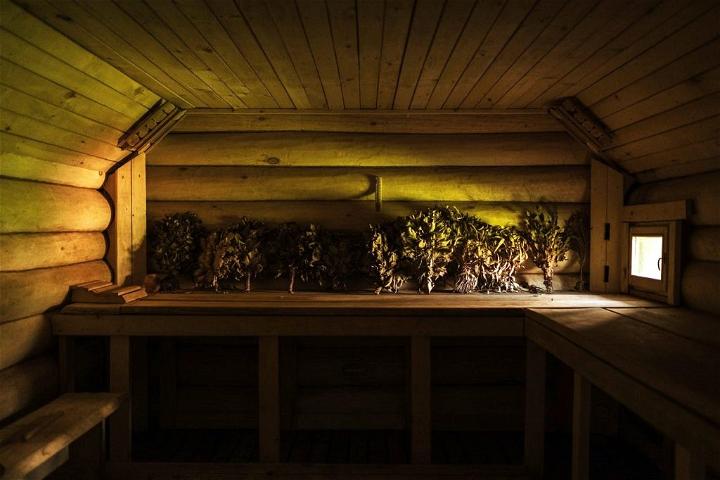 Where will you place the sauna?
The first question you should ask yourself is: indoor or outdoor sauna? The choice solely depends on your personal preference, although you should know some of the basic dos and don'ts of both versions.
Indoor saunas
Indoor saunas have several advantages. They are usually extremely compact and can fit into most homes with ease. You'll need to consider the placement of electrical outlets and whether you'll need to run cords or not. Also, indoor saunas run on electricity, so you'll be missing out on the traditional smell of freshly burned wood. However, they are a perfect solution for people who do not have the backyard space for an outdoor sauna and still love to enjoy the luxury of steam. You'll need to consider the placement of the sauna, and which space in the house might be the most appropriate. Most people go for the basement or garage, and although both options are perfect, make sure these places are not having dampness problems, as a dry environment is needed for the sauna to work perfectly. Indoor saunas are a bit smaller and more compact, which could also affect your decision, as outdoor saunas come in much larger sizes and can fit up to 8 people at once.
Any other space in your house with tile flooring, ceramic, or concrete would be a perfect place. And do not worry, as indoor saunas are usually small in size and resemble your bedroom cabinet.
Outdoor saunas
As you can imagine, outdoor saunas are most people's favorite pick. They come in a bigger size, can fit more people at once, and can usually be heated with wood, which saves you money on electricity bills. Also, outdoor saunas can be easily fitted, as any available free space in your backyard serves the purpose. We also encourage paying a bit more when buying a home sauna outdoors, as the type of material should be of a higher quality as outdoor saunas are exposed more to different weather conditions such as snow, rain, winds, and the sun. We recommend looking for more expensive options as they'll last you much longer. With outdoor saunas, there is also an esthetic appeal, as they'll give your backyard a more traditional, rustic look as opposed to indoor saunas.
Generally, having a sauna only adds value to your home, but it also allows you to maintain your health by regularly steaming in the hot air as it helps your circulation, cleanses your skin, and boosts your immune system.
Think of maintenance costs ahead
The biggest ongoing cost when it comes to home saunas is the electricity bills. In the case of outdoor saunas, you can always go for a stove made of wood. However, this can also become costly over time. To reduce these expenses, we recommend infrared saunas, as you'll reduce the overall monthly costs and maintenance won't put a big hole in your pocket. Other maintenance costs are related to spare parts and time-to-time inspections to see whether everything is running smoothly as intended.
When installing the sauna, you'll want to go with a licensed contractor who meets safety standards and gives you a warranty on the sauna. This is especially important to protect yourself in the future and make sure you'll stay on the safe side regarding the heating installation, the whole running system, controls, etc.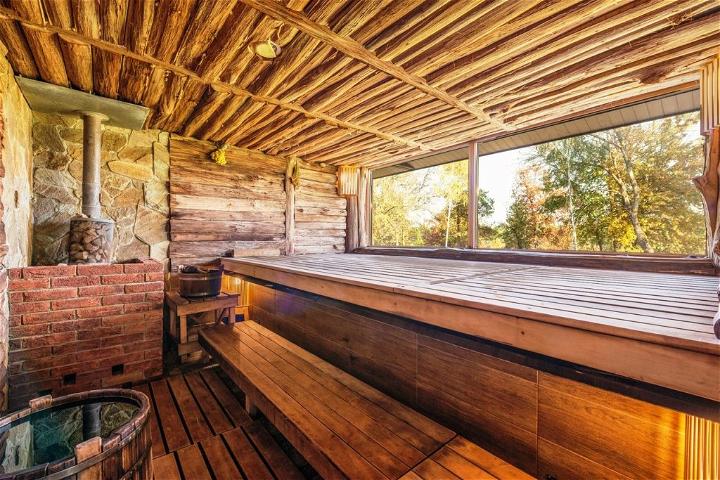 It should be made from high-quality materials
Your sauna should not only meet all the expected safety regulations, but it should also be made from high-quality materials which are non-toxic (this should be of the utmost importance as any evaporation of toxins can affect your health), have a safety glass door, and proper insulation. Above everything, make sure the whole setup is installed safely, and to prevent any surprises, make sure to take measures ahead so the sauna will fit in perfectly.
Your sauna can also come with additional features, although you'll probably have to pay extra. You can ask for timers, LED lights, a whole sound system, and more comfortable beaches.
Home saunas are somewhat of a luxury. However, the benefits are amazing and, in the long run, it is more of an investment than an expense. The health benefits are tremendous, and they can also positively affect your mental health, which on its own should be reason enough.