Are you one of those people who always need some extra help when it comes to drilling and similar activities around the house? Screwdrivers and tools are not really something you know how to use? You are not alone. Perhaps you bought a new piece of metal decoration months ago, but you never managed to hang it on the wall? Now is the time to do it all by yourself.  And, do not worry, hanging your new piece of metal wall art is not as complicated as installing kitchen cabinets. Today we are going to show you how to do it in a few simple steps. For more similar handy tips, check out our metal design gallery to get inspired.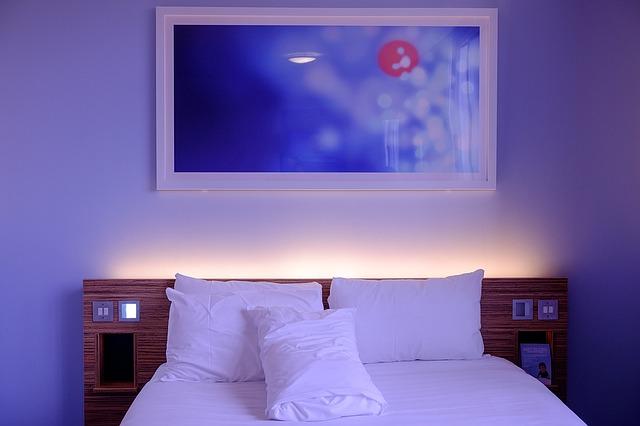 A Brief Checklist
Before you start, make sure you have everything you may need for this little DIY project of yours, so here are some basics that can be handy for hanging metal wall art: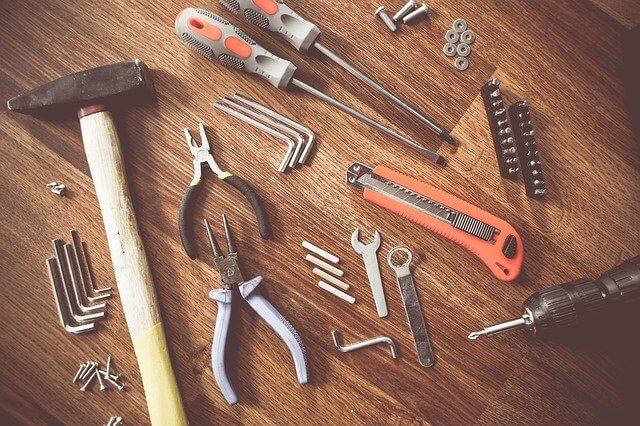 Hanger
Drill or a screwdriver
Nails or wood screws
Tape measure
Pencil
Level
Stud finder
And your metal wall art, of course
7 Easy Tips for Hanging Metal Wall Art
If you have all the above-listed items, then you are good to go. Just do not stress about this DIY project too much, even if you are doing something like this for the first time.
1. Find a Hanger Strong Enough
Metal wall art can be heavy sometimes, depending on the size. So you have to make sure you find a hanger that can sustain the weight of your decorative item. If your metal artwork already came with a suitable hanger, perfect. If not, try finding a saw-tooth bar.
2. Use Stud Finders When Choosing the Spot
You may think you have found the perfect place to hang your metal art, but not so fast. Metal artworks can be more massive and weigh more than an average painting. Hence, you cannot just hang them anywhere, especially if you have plaster or drywall. Vertical studs represent a fundamental element that can bear much more weight, so rely on a stud finder device to help you find a perfect place.
3. Do Not Forget to Mark the Place
Once you have found the stud, you now know the vertical line where your artwork can go. Determine the ideal height, depending on the size of your artwork and other elements like furniture. Use a pencil to mark it clearly.
4. Attach the Hanger
If your wall art piece does not have a hanger, you need to attach a new one. While doing that, please pay special attention to the position of the hanger, how low or high you are going to place it because it will impact the position of artwork once you hang it on the wall. Measure the distance between the upper edge and the hook or wire, and write it down.
5. More Marking
When you have measured the distance, go back to the wall and find that ideal hanging spot you marked. Now move it downwards for the amount of space you measured between the hook and the top of the artwork. That is the place where you should hang it. You can erase the upper mark, so it does not confuse you.
6. Install the Hanger
Now use a drill or a screwdriver to secure the screw to the wall, into that lower marked spot. Sometimes it is better to use a drill and make a pilot hole before the screw goes in. Keep in mind that the screw needs to have enough leftover length, so the hanger falls into its place comfortably. Now when the hanger is on, you can carefully hang your metal artwork. Make sure it is all secured before you release it.
7. Use a Level to Check Everything
For the final step, you have to check if everything is even. Place a level at the top or at the bottom, and see where the bubbles go. If it needs a bit of adjustment, gently move the artwork in the right direction, and that is it.
Extra Tips for Hanging Metal Wall Art
Whether your walls are blank or you already have some kind of decoration, you need to consider a few things. So here are some extra tips:
Pay attention to the height of your ceiling and furniture. Your artwork should be at the eye level, but if there is a piece of furniture beneath it, leave a bit of space between them so the walls can "breathe."
Does your metal art match the style of your room? Perhaps you have a sofa in bright colors or a bunch of framed pictures on the wall, so you might have to rearrange a few things so everything can fit in nicely. Plus, your room will get a completely new look.
Is this the first metal item in the room? If yes, you should try adding a few other metal details, like candle holders, tiny sculptures, or bowls, so the material blends in naturally with the rest of the room.
Ready to Hang Some More Wall Art?
Now that we explained everything steps by step, it does not seem too complicated, right? And trust us, you can do it without any help from others. Once you manage to do it, you will want to hang more wall art for sure.