When it comes to home repair, issues can arise when they are least expected. People often ignore small issues with their homes because they think it's only a small problem. However, ignoring these small problems can lead to huge ones in the future, you should always take care of them immediately. The longer you wait to fix a malfunctioning device in your house, the more serious the damage could be. Here is a list of the most common household repairs that you shouldn't ignore, including a few that may already be covered by your home warranty company.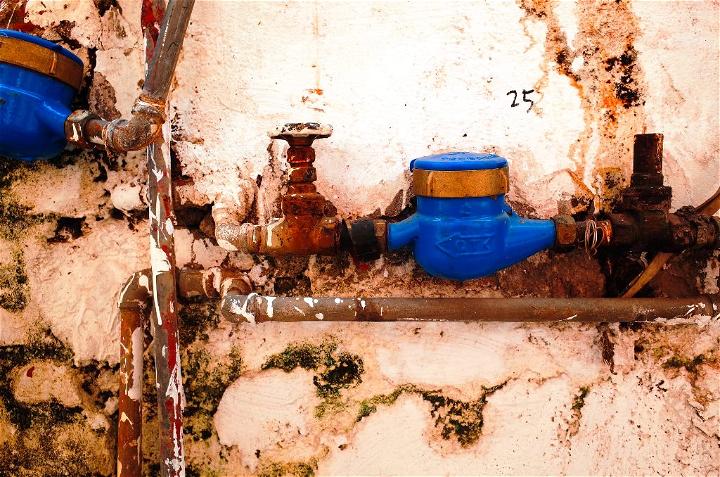 1. Water leaks in your house
Water leaks are the number one cause of damage in a house. That's why it's important to make sure that you have your whole house checked for any water leaks, starting with the smallest leak up to the biggest one. These include leaking taps, a dripping toilet tank, and even small cracks in your tiles. If you have a big appliance at home such as an air conditioner or refrigerator make sure to check the water connection of these appliances. As mentioned in an informative blog post from Water Heater Leaking Info, leaking water can cause rusting and damage to the floors, walls, and cabinets in a house. It can even lead to mold growing behind your walls if it's not properly addressed.
2. Frozen pipes
One of the most dangerous household repairs you should never ignore is frozen pipes since they can burst when you least expect them to. When it comes to sewers, if their temperature is less than or equal to 32 degrees Fahrenheit they can freeze which means that anything that runs through these sewers will stop working until the weather begins to warm up. When you think that your sewers are frozen, turn off the main water valve in your house and open all the faucets to let any trapped water escape. It's also best to leave a tap running quietly until the pipes begin to thaw which usually takes about 48 hours. Showering is one of the things that will help unfreeze these pipes so if you can't use any other taps for this time period it's important not to panic.
3. Rusted or corroded metal exterior or door hardware
The exterior of your home isn't just for looks, it's also what keeps you and your loved ones safe from intruders. If you have noticed that your metal doorknobs are rusting over, then it may be time to replace them before they break completely off. You shouldn't wait until this happens to take action because if one of the doorknobs falls off at night when no one is around to hear it, someone could find themselves seriously injured. Another thing to keep an eye out for is the patio furniture outside as well as anything made of metal like lawn furniture. If you notice that rust is starting to form on these items, then it's time to take action because the more rust and corrosion you have outside your house, the less bright and appealing it will look.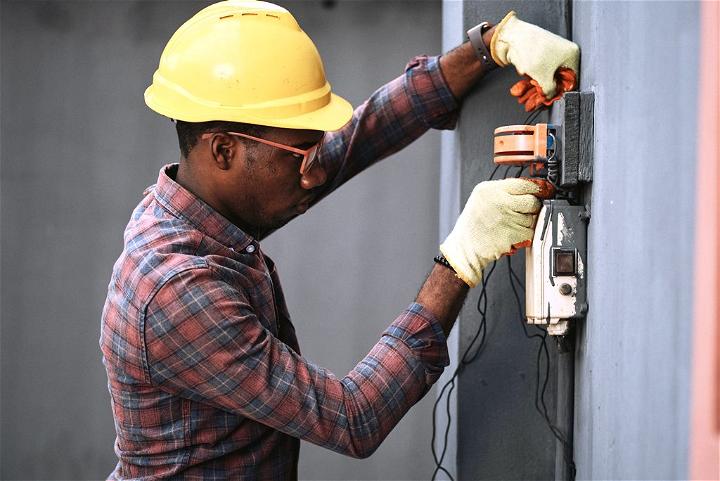 4. Faulty Wiring
Electrical issues are important to take care of right away because if left alone, they can cause all sorts of issues. One common issue people ignore is faulty wiring in their house that has been miss-installed or may have come loose due to improper installation. Faulty wiring can lead to fires that could start in your house and cause major damage before being noticed by anyone living there. Make sure when doing any type of electrical work at home you call a professional to do it for you so these types of problems don't occur. You should always be aware of how your wires are installed to prevent any sort of electrical work from being done.
5. Roof damage
The roof on your house is one of the first things that people notice right when they enter the house so it's important to take care of any damage before it starts to become an issue or attract pests indoors. One common thing people ignore is having holes in their roofs that may not be visible at first glance, but can cause problems over time such as moisture buildup which can lead to mold growth and water damage inside the walls. If you have noticed a hole in your roof, don't wait until it becomes bigger and more expensive to fix because this will also attract pests such as birds and rodents who will not only make a mess with bodily fluids everywhere but can destroy wiring which could.
6. Furnace problems
Another thing many people ignore when it comes to their house is any furnace issues. Not only are furnaces used on a daily basis, but if they stop working there could be very serious consequences for anyone who lives in the home or uses the area of the home where it is installed. Furnace malfunctions need to be dealt with immediately because if they aren't, there could be damage to your property and much worse. For someone who isn't sure about what type of problem this can cause, calling a professional to take a look at your furnace might be a good idea. This way you can avoid any serious damage done to your house.
Of course, there are many other types of home repairs that people need to be aware of but these are just some of the most common problems seen around homes throughout the country today. Ignoring these problems might seem like it will save you money now but there can often be much more damage waiting for you down the road if they're not taken care of immediately. It is always best to hire someone who knows what they're doing and can fix things correctly before causing more damage than good.