Masks are out of stock these days. They come and go like in minutes and many of us can not avail them at the right time. So until the next stock arrives you can make some handmade face masks to use as temporary safety. Here we have brought to you the best and the easiest face masks to make for yourself and for the dear and near ones. So get your hands on these 16 How To Make A 5 Minute Face Masks ideas to easily and quickly work up a face mask and cover your face with. Many of the face masks can be made with the things lying in the home already so making these face masks is really going to be feasible.
Many of these handmade face masks list fabric and elastic as their basic and main supplies. You can use your left-out fabric pieces for the purpose or you can use some old fabrics lying around. Using your old t-shirts is the best way to make some comfortable yet temporary face masks to avoid danger. Also, you can double layer your face masks by adding some air filters to the masks so that they work more functionally for you. Not only for your dear and near ones, but you can also use these masks to distribute in your community. These Handmade face mask ideas for virus protection are going to compete with surgical masks and are surely useful. The free face mask patterns featured here are perfect for when you need to stay safe from germs and bacteria. Plus, the printable sewing pattern PDF makes it easy to get started with your project. To begin, print out the pattern and cut out the pieces. Then, follow the instructions on how to sew the mask together. Finally, attach the elastic band to keep the mask in place. You're now ready to wear your new face mask!
How To Make A No Sew DIY Face Mask – $0 Quick & Easy Tutorial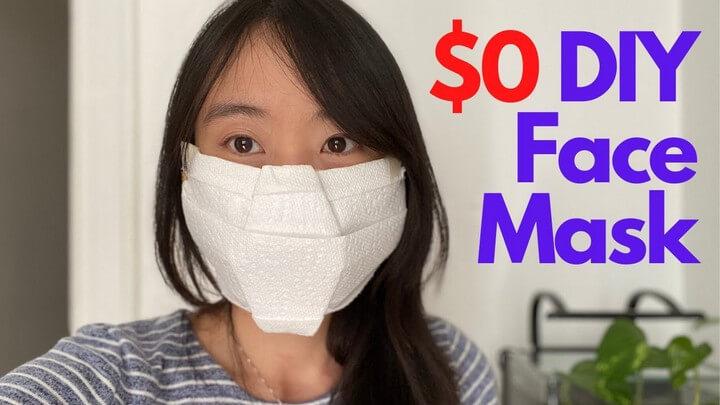 You might get short of the masks due to the prevailing coronavirus conditions so here is the idea of making a no-sew DIY face mask at home. Using the paper towel, plain paper and some rubber bands you can easily make this no-sew mask in just a few minutes. See the tutorial here!
Tutorial: youtube
How To DIY Cloth Face Mask With Air Filter: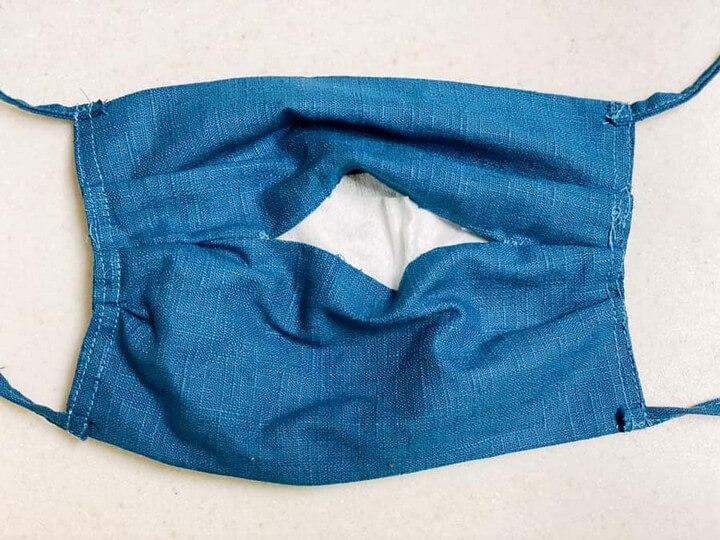 Now you can make your own face mask at home and also for the whole family. Here is the idea of making DIY face mask with Air filter that you can easily sew up at home. You can be sure about this handmade face mask as it has been suggested and recommended by a doctor himself. Details here!
Tutorial: mustsharenews
How To Make Face Mask: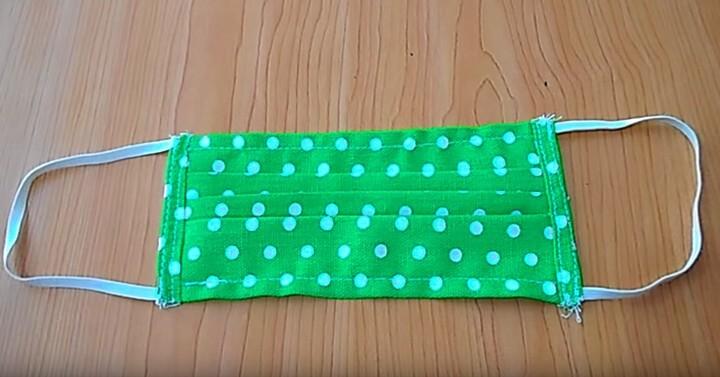 Learn to make these easy handmade face masks to add some care to your hygiene at the home these days. You can sew up this mask in just minutes with a piece of fabric and some elastic. You can make a bunch of them to use inside the home by the whole family. Details here!
Tutorial: diyjoy
How To Sew Face Mask: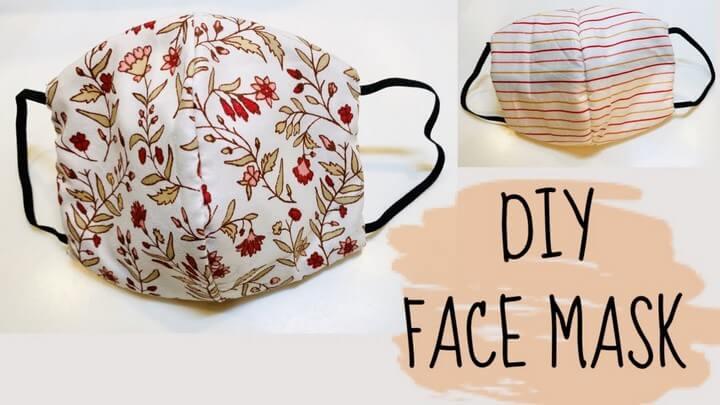 It's time to be extra careful and making this handmade face mask would surely add to your safety in this terrible coronavirus situation. You can easily sew up these face masks using a piece of soft fabric and some elastic so that you do not touch your face while this mask is on your face. Details here!
Tutorial: youtube
Easy DIY Face Mask Pattern: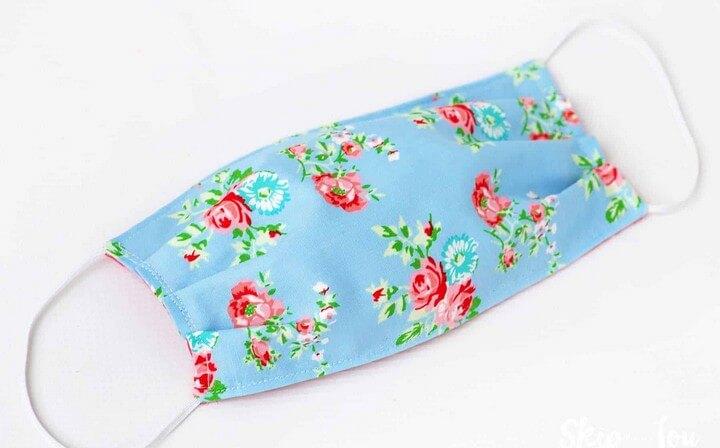 Touching your nose, face and eyes is also dangerous even when you are at home. To make this easy DIY face mask using some fabric and the elastic and you can feel safe and conscious about nothing touching your face with fingers anymore which many of us do unconsciously. Details here!
Tutorial: skiptomylou
How To Sew A DIY Face Mask: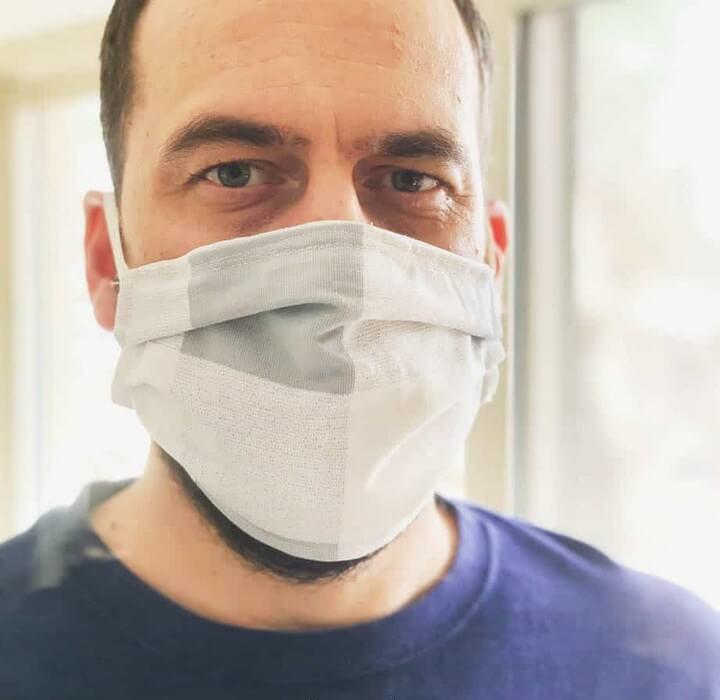 There has been a shortage of face masks on the medical stores so to wear something is better than nothing. Here is the idea of sewing this easy and useful face mask on your own at home while in lockdown. This one has been sewed using some cotton fabric and the flat elastic. Tutorial here!
Tutorial: awellpurposedwoman
Free DIY Face Mask Tutorials Using Fabric: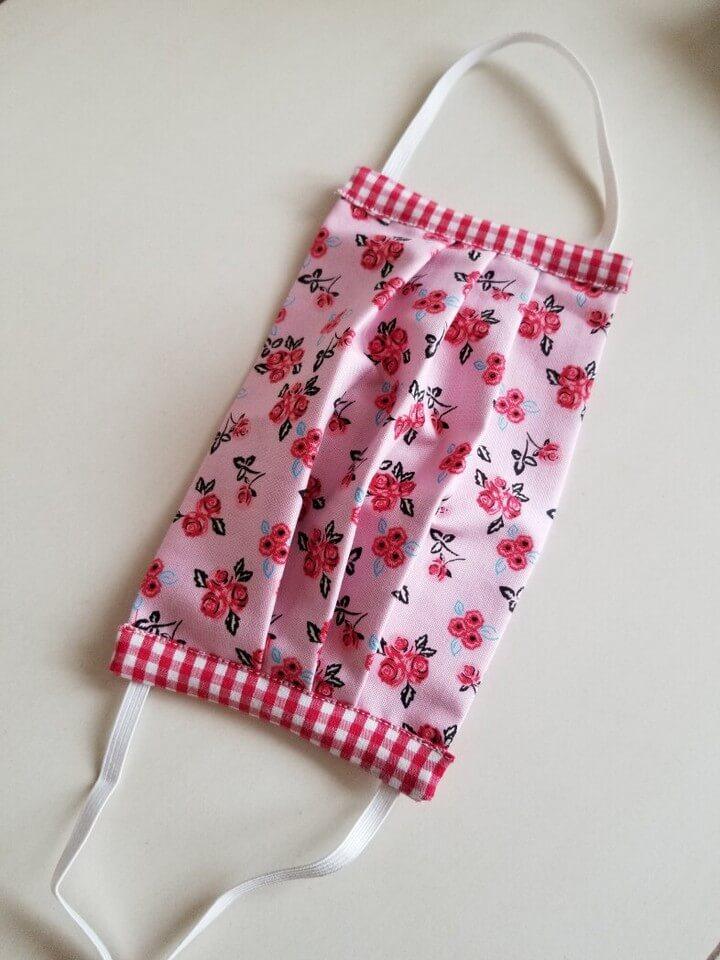 We keep touching our faces without knowing and then letting germs infect us. Making these fabric face masks and then wearing them on a regular basis would help us to avoid and touch our face no more. The mask can be customized for the whole family from the size of the kids and adults to elders. Details here!
Tutorial: sewcanshe
Face Mask Pattern Quick Sew Project: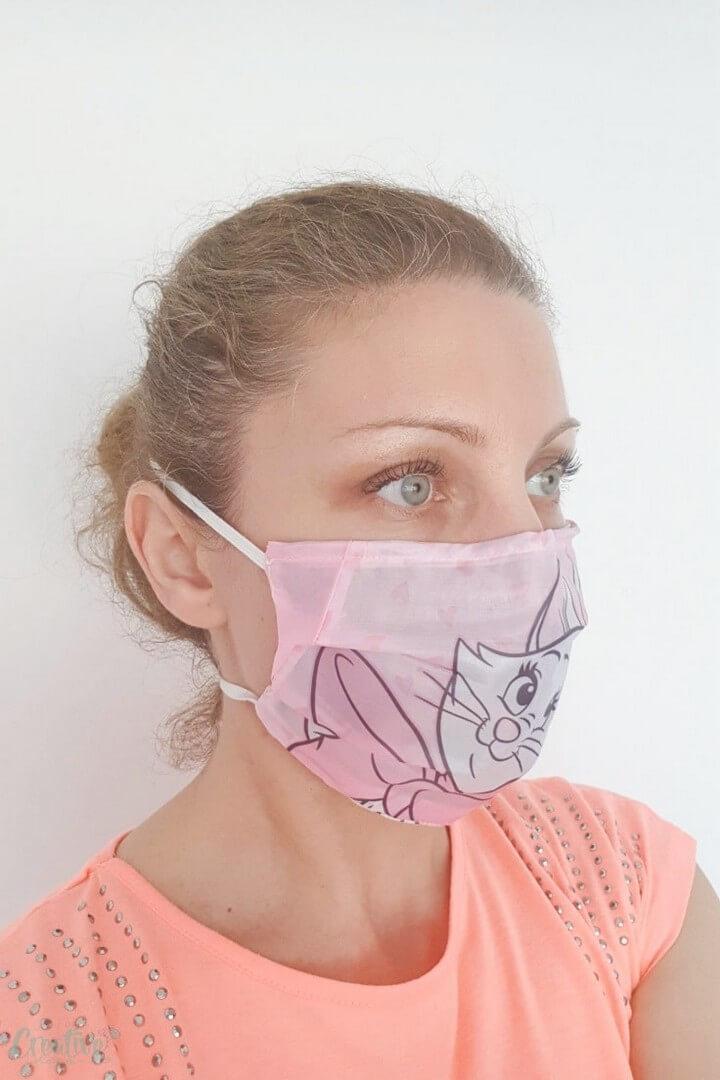 Here is a mask made out of the fabric that has a printed kitty on it so that you feel a little better and cute during these horrible days. This super adorable and useful mask rquires a piece of waterproof fabric and some elastic to get easily sewed up. Your little girls are really going to like it and wear it.
Tutorial: theseamanmom
Breathable, Comfortable To Wear & Easy To Sew Face Mask Pattern: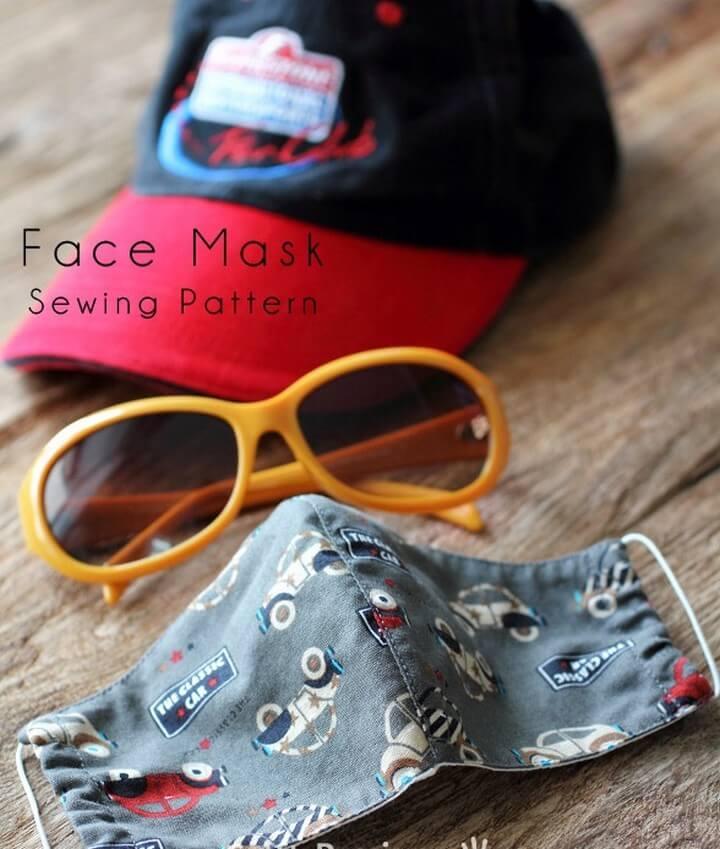 You can take precautionary measures while being at home too and wearing these handmade face masks is the best way to do that. This cute looking face mask is made out of the soft fabric to make the face breathable and comfortable to use on a daily basis at home. The easy pattern here for free!
Tutorial: theseamanmom
Face Mask With Easy Steps: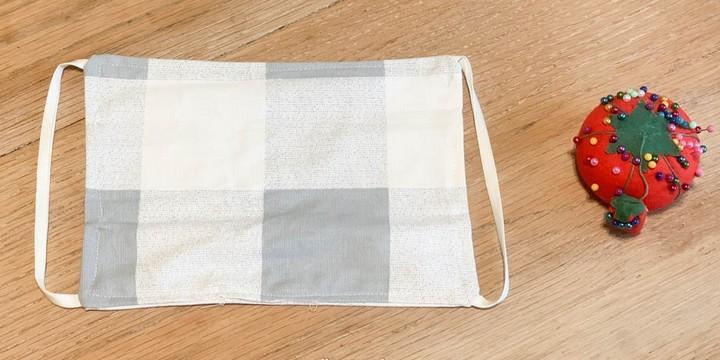 The fabric masks are not as functional as the surgical masks but they are surely going to add an extra layer of safety to yourself care these days. Here is the easiest face mask to make from the cotton fabric and the flat elastic. The cotton fabric really makes the mask be super comfortable to wear. Details here!
Tutorial: awellpurposedwoman
Face Mask With Filter Pocket & Adjustable Ties: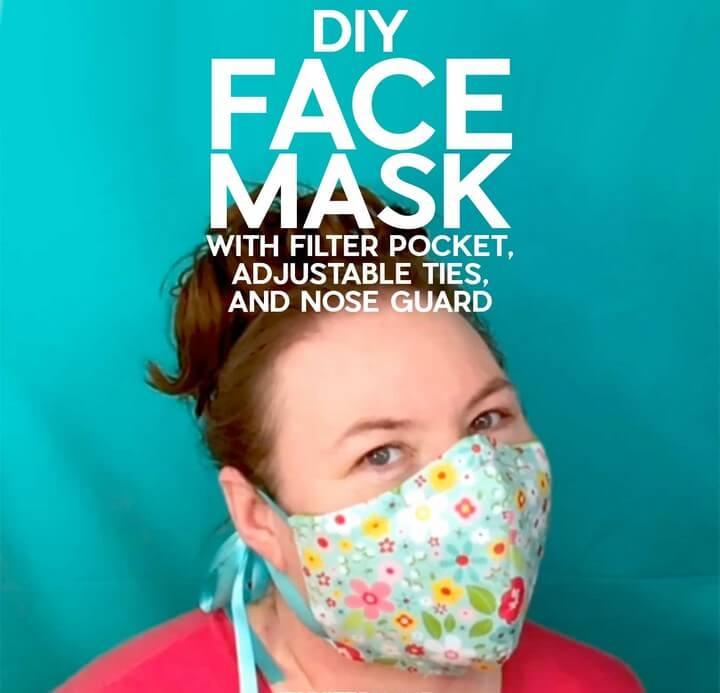 Breathe in the healthy and clean air with this handmade face mask with the filter pockets and the adjustable ties. The mask is made out of colorful cotton fabric and the ties are made with the ribbons and can be adjusted to your personal fitting. You can make a lot of them in no time to give away around too.
Tutorial: jennifermaker
Face Mask With Filter Pocket & Adjustable Wire Sewing Tutorial: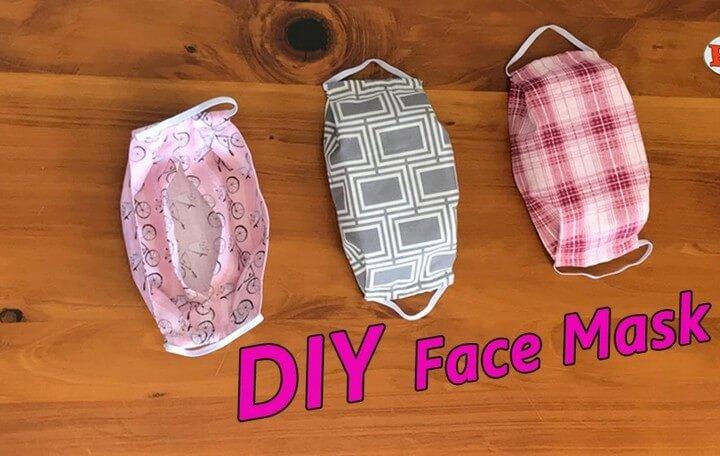 Making face masks at home is really getting popular as they are not available in the markets these days. Also, it is difficult to get them as we all are locked down inside the house. So here is the easy and fun idea of making these handmade face masks and that too with filter pockets so that you can put in the air filters if needed.
Tutorial: youtube
Face Mask Sewing Patterns Roundup: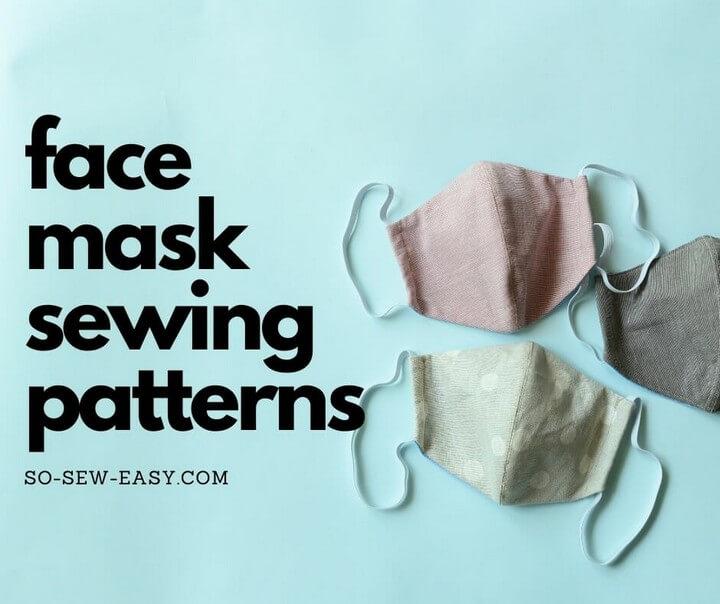 If you have nothing to cover your mask during this horrifying pandemic then make these fabric face masks to cover your face because something is better than nothing. These patterns come with a roundup so that you can easily make these complete coverage giving masks easily at home.
Tutorial: so-sew-easy
DIY Sew Quick Face Mask aka Buff Tutorial Instructions: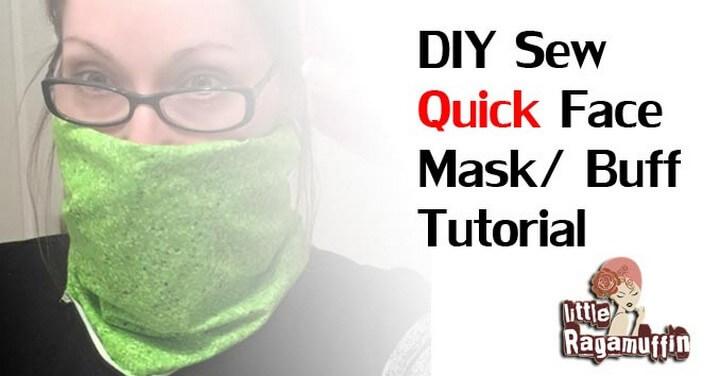 Do not panic if you do not have anything to wear on your face as you can instantly make this super quick DIY sew face mask on your own. You need a big piece of fabric to make this mask giving complete coverage on your face. Learn the tutorial right here!
Tutorial: littleragamuffin
How To Make A Face Mask Out Of A T-Shirt: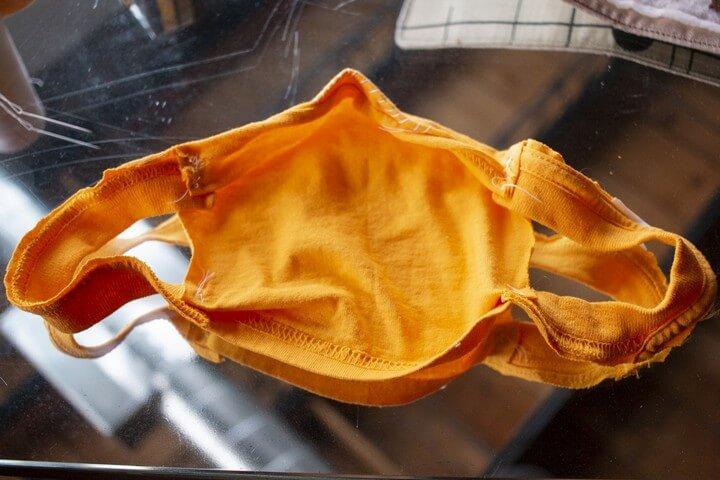 These days everyone is having trouble getting masks so for a temporary solution you can make this face mask using an old t-shirt. So grab and an old t-shirt and your sewing items to make this easy peasy face mask for yourself. A shirt can yield about 5 to 6 masks to use for the whole family. Details here!
Tutorial: heddels
DIY Virus Protection Face Mask: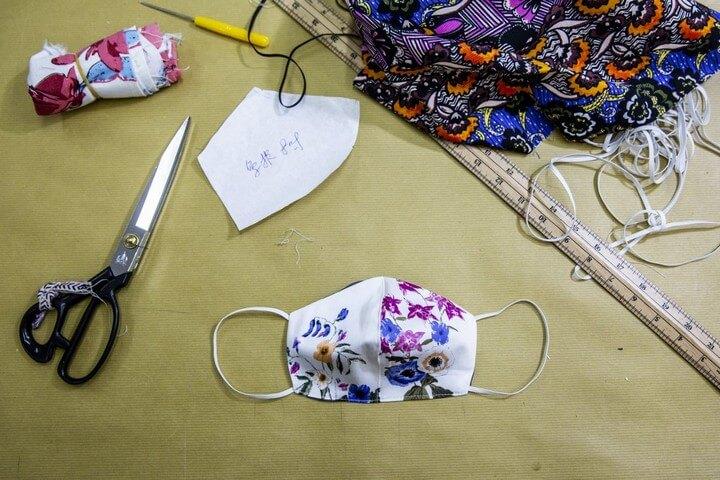 Here is a mask that is going to give you complete face coverage these days. Using an old t-shirt you can easily make this DIY face mask with elastic. You can also add a layer of the filter to make your face mask act more useful. Not only for yourself and the family but you can make these masks for the whole community.
Tutorial: madamsew