We have a weird relationship with our towels. They're super comforting at times, and thus we find them hard to let them go. Therefore, we always have more towels than we need in our homes. However, once a towel runs it's course, we eventually end up throwing them in the trash. While throwing a towel in the trash might seem harmless, its implications are far-fetched and dangerous. According to The Waste and Resource Action Program, a non-government organization based in the United Kingdom that works closely with multiple governments, we throw away almost $140million worth of clothing every year in the trash. This is a massive problem, and we need to take steps to stop wastage.
One of the best ways to prevent wastage is to reuse old products. When our towels run old, we can use them in a plethora of ways to avoid wastage. In this article, we're going to suggest a few ideas that you can use to reuse your old towels to save up some bucks and prevent wastage for the greater good.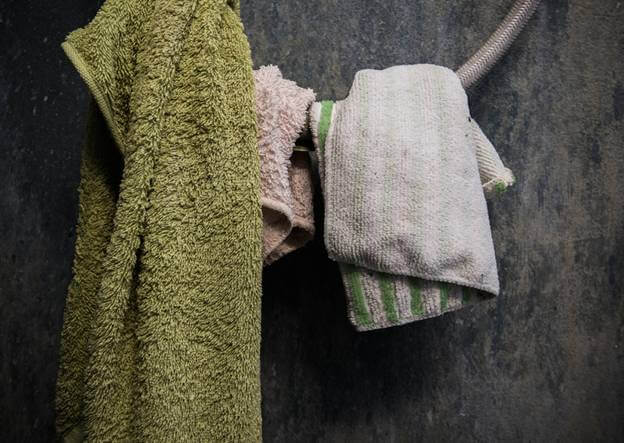 Ways to reuse old towels:
●    Turn them into dishtowels:
A dishtowel is one of the most versatile things you can have in a kitchen. Other than just drying and wiping dishes, you can use them in a plethora of ways. These include using it workstation, a makeshift mitten to save you from the heat of warm pans and oven handles. Furthermore, they're used as an alternative to paper towels, so they're an environmentally sustainable option.
Turning regular towels aren't hard at all. Cut them into sizes you need and sew the sides to have a proper dishtowel. You can also choose to sew a top layer of cloth on top of the towel layer to have a more easy-to-use dishtowel. They're straightforward to make but are incredibly useful. However, since dishtowels come in contact with a lot of dirt and bacteria in a kitchen, you need to regularly clean them in order to make sure they don't spread diseases. Towel reviewer has a comprehensive guide on how to clean your towels, which you can give a read to learn more about cleaning towels.
●    Making a picnic blanket:
We generally use regular bed sheets or clothes similar to it as picnic blankets. While they are good, we can always make them better. If you have a few old towels, sew them together to create a picnic blanket out of them. If you can sew four or more towels together, you have a decent-sized picnic blanket for an average family. Also, since towels are made from softer fabrics than bedsheets and blankets, they're going to be a lot comfier than what you generally use. If you're good at sewing, you can make designs on your blanket for a more aesthetically pleasing piece of rug for your picnics.
●    Making a door rug/doormat:
A good doormat is a great way to welcome your guests inside. If you're feeling creative and want to save up on some bucks, your old towel might be your friend in need. While you can always cut up a rectangular block from your towel, sew the sides, and have your doormat ready. However, if you tidy things up a bit more, you can create amazing designs from boring old towels. You can use foams, nets, folds of multiple sheets, etc. to make a beautiful doormat of your own. If you know your way around sewing needles and threads, you can make them so much better. The internet has a plethora of tutorials for you to follow and make your design of a doormat.
●    Making soft toys:
While they're a bit harder than the rest of the tips, they're the most fun. Making toys from old towels is like origami, but with clothes instead of paper. You can use a few towels, fold them in places and add threads, pins, etc. to make miniature animals. If you like making animals, this is definitely worth giving a shot. Also, they look just as good as stuffed toys but are a lot cheaper and effective.
●    Making loofahs:
We all love our loofahs; they're soft.comfy and comforting. However, loofahs don't last that long, and they can make our skin prickly if we use them for too long. But, since towels are made from a softer fabric, and prolonged use is only likely to make them softer, you can easily turn it into a loofah. Just fold it up in a swirling motion and tie the end with a rubber band or staple it up. You can also cut up pieces and then join them together to make a more durable one. Although these loofahs are easier to make, if you think they aren't lathering up well, or feel rough on your skin, let them go for a newer batch.
●    Making slippers:
If you want to make a simple pair of slippers to wear at home, your towel can be of great help. You have to make a structure first by using an old sole or foam. Afterward, cut the towel in sizes and add them to the base with glue. Let it set and you have a simple pair of slippers. There's a lot of tutorials on the internet that you can follow to understand this better.
●    Making simple knee pads:
If you work in a garden, as a plumber, or simply have to sit on your knees, making a comfortable pair of knee pads with your old towel is a good idea. Measure the length and width of your knees and cut the towel accordingly. Make multiple layers and stitch them together. It's super easy and super comfortable.
Conclusion:
One man's trash is another man's treasure. This saying is a lesson in frugality. Saving up some money by reusing old products is a handy skill in the long run. Also, it's more sustainable and environmentally friendly. In this article, we've discussed several tips on how to reuse our old towels. We hope you find them useful.