Most of the time, we do not consider outdoor decors as a part of home decoration. We think they are not important, and we can just ignore them without any impact on our overall home decor.
This is not right. Every bit of your home decor matters and counts for your guests and for you too. Your exterior decor deserves care like all other parts of your house. If you have done some extensive DIY work on the outside or gotten some latest designs through a professional service provider, you should know how to take care of them so that they retain their charm for a long time.
Let's see how we can take care of your home's exterior.
Taking Care of Your Exterior Decor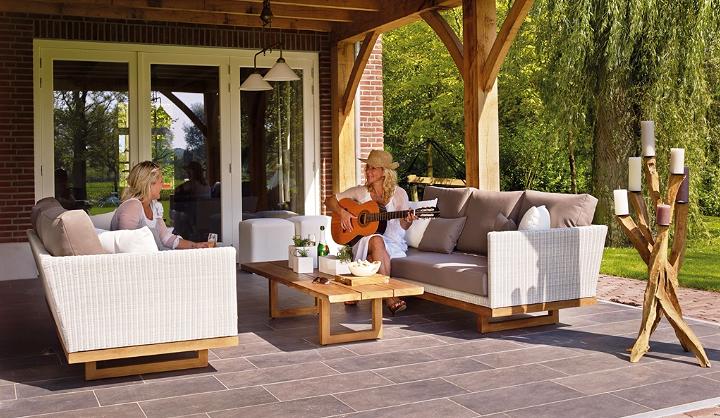 Check the Weather
If you live in a place with extreme weather, the chances are that your decor will be exposed to temperature fluctuations. The elements can cause wood to crack or warp and metal to rust. If you live in a place where there's snowfall every winter, invest in protecting your decor from the elements by covering them up with tarps or storing them inside until spring arrives.
So, you need to check the weather forecast. If there is any possibility of rain or storm coming your way, then it's important that you take care of all your decor. If not, then you can leave them out for a longer period of time. So, if you live in England, check the weather in England every day. Similarly, if you live in any other part of the world, make sure you keep an eye on the weather.
Clean Your Wooden Fences
Wooden fences can get pretty dirty over time because they don't have the benefit of being covered up by paint as other outdoor decor pieces do. So,
Remove dust and dirt with a dry cloth.
Wipe it with a damp cloth and let it dry out completely before using it again.
If you have a wood fence, you can use a wood cleaner that is specially formulated for cleaning fences made of wood or other natural materials like cedar and redwood.
If you have composite fences, you may need to use special cleaners such as Composite Fence Cleaner, which are designed specifically to clean composites.
Garden Bench Maintenance
Since your garden bench is an outdoor decoration, it's important to keep it clean. A good way to do this is by using a garden hose. This way, you won't have to worry about working with chemicals or other dangerous substances when cleaning your bench. If you're worried about damaging the paint on your bench, there are several things you can do:
Use warm water instead of hot water.
Only use a gentle soap.
If your bench has some rust stains from water damage or heavy rainstorms in the past year, consider using a power washer instead of just using soap and water. Power washers are great because they can blast away tough stains without damaging paint or woodwork too much.
Regular Maintenance
When your garden is covered with a variety of decor elements and plants, you will notice that they need regular maintenance to stay in good condition. It's important to check on these elements periodically because they may start breaking down or losing color over time if you don't take care of them properly.
Check the condition of your garden furniture (chairs etc.) because sometimes these pieces can suddenly fall apart after being used for a while, so make sure everything looks good before sitting down yourself. I mean, it would pretty embarrass having someone else see us sitting inside our own home without anything underneath us."
Keep Your Home Clutter-Free and Clean
One of the best ways to make your exterior decor look better is to keep your own home clutter-free and clean. Clutter can be an eyesore, especially if it's out in the open. It will distract you from the things you should be doing. If there are too many items lying around in plain sight, those items might also affect your mental health by making it harder for you to focus on other tasks.
It's easy for clutter to build up around our homes if we don't take care of it regularly—whether we have kids running around or not—so finding a good way to maintain organization within our homes is essential. One way is through strategic placement: keeping certain things in one area while placing others somewhere else entirely (see tip number two). This helps keep everything organized so that when guests come over, they won't see anything amiss.
With these tips, you're all set to maintain your home's exterior and keep it clean and beautiful for many years.