Spring is finally here, and this means that summer is just around the corner. Now that spring and summer have officially arrived, now is the time to start getting your garden ready for the warmer months! Whether you're planning on hosting a romantic dinner or planning on eating overgrown tomatoes with friends, you'll definitely want to decorate for these upcoming warm seasons. Today, we will be sharing 6 cute DIY ideas for your garden.
1. Garden Wall
Decorating your garden can be fun and exciting, but it can also be challenging if you don't have any ideas or inspiration. Fortunately, there are lots of easy and inexpensive DIY projects that you can do to add personality and flair to your garden.
Here are some cute DIY ideas for decorating your garden wall:
1. Hang flowers: Flowers are a great way to add color and life to your garden, and they can also be used as a focal point. You can hang flower pots or baskets from the wall, or you can use a string of ivy to create a rustic look.
2. Make a suncatcher: Suncatchers are a popular decoration in gardens, and they're easy to make. All you need is some wire mesh, plastic plants, and pieces of cloth to create the design. You can also put beads or other small objects inside the mesh to make it more colorful and interesting.
3. Install a mural: Mural installations are popular in many cities, and they're also great for gardens. You can find murals made from recycled materials or neon graphics that will look amazing on your wall.
2. Bird Feeders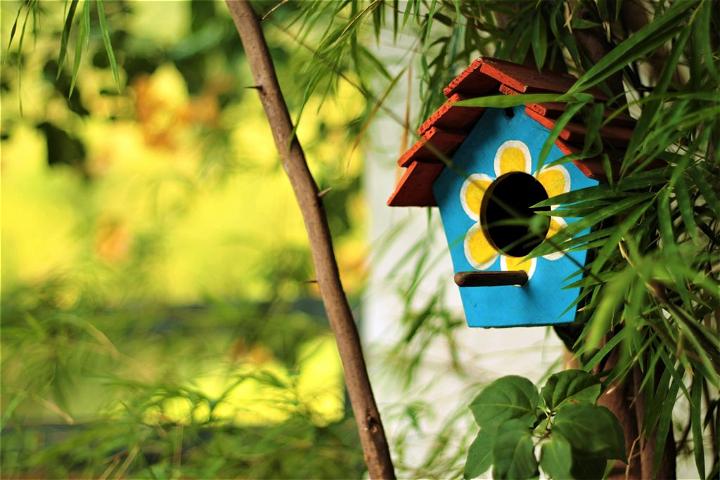 Looking to add some life to your garden this season? Here are some cute DIY bird feeders you can make at home!
This bird feeder made out of a Mason jar is so easy to make and looks great in any garden! Just fill the jar with bird food and screw on the lid. The birds will love grabbing a snack from this cheerful feeder!
Another easy DIY bird feeder is this hinged feeder made from an old picture frame. Simply cut out a hinged panel from the picture frame, drill a few holes in it, and hang it from a tree or post. The birds will love having a place to hang their dinner while they watch the squirrels play in your garden!
If you have kids, consider making them this adorable robin egg-hiding bird feeder. Simply put a plastic egg inside each nest of string flowers and wait for the little ones to find them! Kids will have a lot of fun finding all the eggs and watching the birds eat their breakfast.
3. Flower Pot Planter
If you're looking for a quick way to spruce up your garden with a little extra flair, consider getting cut flower pot planters! Just make sure they are outdoor planters. The corners of your garden are a great place to add tall pots. Moreover, here you can adorn the forgotten parts of your garden while maintaining style. You can use any kind of container to put your plants in – like old flower pots, coffee cans, or even plastic containers from your store.
All you need to do is drill a hole into the center of the pot, thread a string through the hole, and hang the plant ornament from the string. It's easy and looks great – perfect for adding some fresh flowers to your landscape!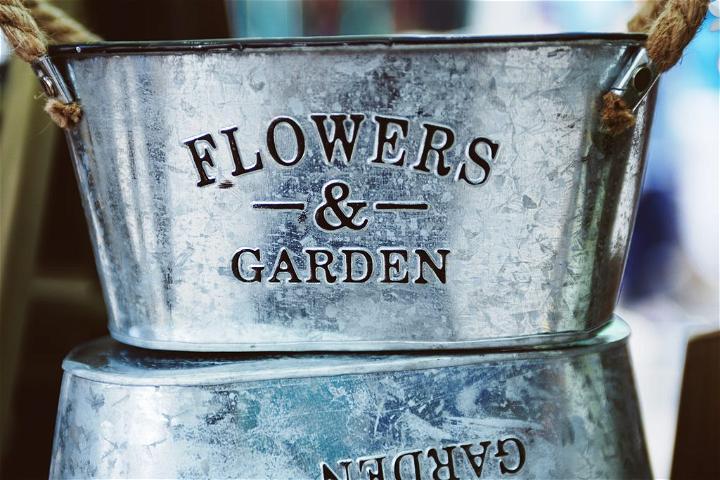 4. Summer Patch Works
This summer, make sure to decorate your garden with some cute DIY ideas! You can create a garden patchwork quilt, flower wall art, a fun bandana garden, or vintage lace garden accessories.
There are many different ways to decorate your garden with DIY projects. If you are new to DIY projects, don't worry – most of these projects are easy to follow and require few supplies.
Here are three cute DIY ideas to get you started:
1. Patchwork Quilt: This quilt is a fun way to show your love for nature. You can use all kinds of fabrics and patterns to create a unique quilt that reflects your personality. All you need is some fabric scraps and batting, and some sewing skills.
2. Flower Wall Art: This project is perfect for those who love flowers. You can paint or print flower prints on canvas or paper, and then hang them on the wall in your garden. It's a simple way to add some personality to your garden space.
3. Bandana Garden: This adorable garden is perfect for kids and adults alike. You can create it using recycled materials, like old bandanas or yarns.
5. DIY Pine Solution
If you're looking for quick, easy, and affordable ways to beautify your garden this season, try using pine trees as a focal point. Here are four easy DIY ideas that you can try:
1. Hang pine cones as ornaments. This is one of the most popular DIY pine solution ideas because it's simple and cheap. Simply cut a cone in half, remove the core, and then hang it from a tree or wireframe.
2. Make pinecone wreaths. This is another easy and affordable DIY project that can add a touch of seasonal charm to your garden. Simply take a few branches from a pine tree and weave them together into a wreath form.
3. Make a Christmas tree out of pinecones. If you want to go all out with your seasonal decorating, consider making a Christmas tree out of pinecones. Start by cutting off the top of the cone and then thread dying straw or fiber around the inside so that it looks like a tree trunk.
4. Fill empty pinecone shells with sand or soil to create natural planters. You can use these planters as part of your outdoor landscaping or in your indoor home decorating scheme.
6. Nicer Plant Bags
Gardening can be a fun and enjoyable activity, but it can be a bit difficult to find the time to do it if you want your garden to look its best. Here are some cute DIY ideas that you can use to decorate your garden with style!
1. Make your own plant bags! This is a great project for beginners or those who don't have much experience in gardening. All you need are some old newspaper bags, a sewing machine, and some elastic bands. Start by cutting a hole in the middle of each bag and sewing them together. Then stretch the bags out so that they're large enough to fit your plants.
2. Create small garden sculptures with bottles and jars! This project is perfect for those who want something a little more decorative than just plain old plants. Simply fill up empty bottles and jars with dirt, water plants, and flowers, and then set them in your garden to create beautiful scenes.
3. Make a birdfeeder out of an old wire hanger! This is another project that is perfect for new or beginner gardeners. Simply coat the hanger in food coloring and then add seeds or birdseed to make it look like a real feeder.
Gardening can be a lot of work, but it's so worth it to see the results in your garden! If you're new to gardening, or even if you've been gardening for years, there are plenty of cute DIY ideas that will make your yard look great. Whether you want to add some flowers to accentuate the plants around your property or frame a gorgeous sunset over your vegetable patch, these little projects will help turn your outdoor space into something special. Happy tending!