When embarking on detailed work, you do not want to squint or strain for hours on end to get it right. Instead, you need a light that illuminates your environment and makes it easier for you to perform optimally without running up your energy costs and that's none other but an LED shop light! Let's look at why this light may be the best option for your workspace:
What is an LED Shop Light?
You've probably heard of an LED light, but what is an LED shop light? An LED shop light is simply an LED light suited to illuminate a workshop. The light provides illumination at a very high level, enabling workers to focus on even the most detailed tasks while using less power than traditional bulbs.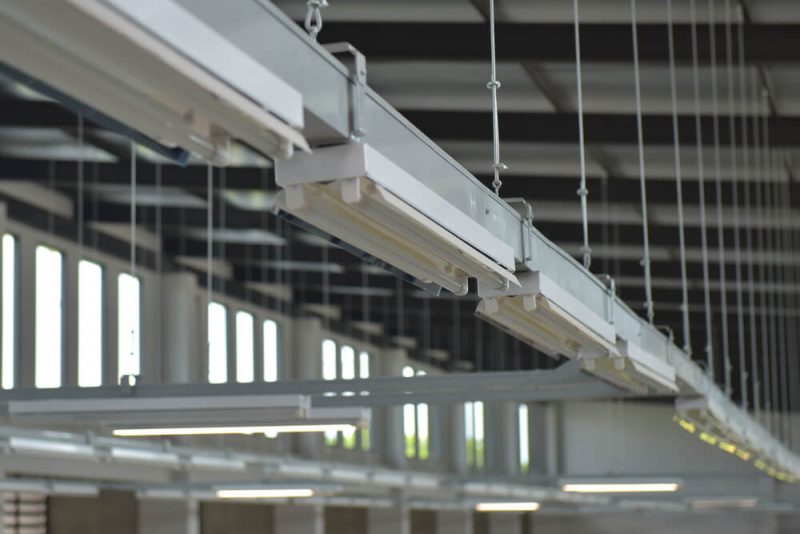 What are the Advantages of an LED Shop Light?
Energy Efficiency
As you may have already guessed, energy efficiency takes the first spot. LED shop lights and LED lights as a whole have received overwhelming praise for their energy-efficient capabilities. Managers are running to the stores to purchase LED lights in the hope of increasing their energy savings. Statistics show that an upgrade from a fluorescent lamp to an LED light bumps you up a good 60% in energy savings. And in a workspace, this is an incredible save!
With a wattage of 25 to 28 for every 2,600 lumens compared to a 150 wattage for an incandescent bulb, can you argue with the switch? Plus, with the ever-evolving technology, LED workshop lights no longer have warm-up time, unlike their counterparts which waste a lot of power in heat. LED lights also focus their light and are thus the best for task lighting, as evidenced in workspaces where spotlights make the most sense.
Cost-Effectiveness
Who does not want to be efficient at work while reducing the cost of operation? An LED shop light enables you to reduce your energy utility bills while maintaining high brightness, which translates to lower operational costs. Additionally, they are much easier to maintain, do away with the need to replace bulbs often, and last a long time. Thus, installing an LED shop light will be cost-effective in the near and long term. As much as LED shop lights for garage lighting come at a steep initial price, they more than make up for this investment in their value. And here's the thing- they are not as expensive as you think. In the past, you had to part with well over $100 to get a decent bulb. Nowadays, even with $5 in your pocket or even less, you can still get a good bulb. Think of your bulb as more of an investment that will keep your shop running for a long time.
Durability
Did you know that LEDs typically last tens of thousands of hours? On average, an LED light will serve you up to 25,000 or more hours. On the other hand, a CFL light is only good for about 8,000 hours, while an incandescent bulb will only have your back for 1,250 hours. Thus, you can imagine how low your turnover for LED shop lights would be if you went for an LED shop light. We are talking about a lifespan of 22 years, 9 months, and 30 days assuming you use the bulb for three hours each day of the week. The alternatives do not even come close to 10 years, showing you just how big the difference is. And to get 25,000 hours out of all three, you would not need to replace the LED light even once! For a CFL light, you'd need at least three replacements to get to this lifespan. And with incandescent light, you'd buy a new bulb up to 20 times!
Better Lighting
As far as lighting goes, LED shop lights still take the win. Not only do they boast of better focus and color rendering, but they are also way more adjustable. Workspaces with LED shop lights provide an ideal environment for workers to give their jobs their all and enhance their experience. Additionally, (and this is a big one), this lighting makes the workplace even safer. Take the example of an industrial setting. If workers can see what's happening around them and take note of each other's actions, the chances of accidents or hazards lower.
Here's an interesting way to look at this. With most bulbs, people can barely discern colors in front of them when night falls. It becomes much harder to tell one hue from the other, leading to several mistakes when working in artificially lit rooms. But with an LED shop light, the rendering is on another level. If you've previously had trouble working on precise tasks at night, this light can help you work optimally regardless of the time. Please note that not all LED shop lights will have such high quality, and you should always go for the best quality products in the market.
Does that mean LED shop lights are the best at rendering? Yes! They do have some slight competition from incandescent bulbs. However, incandescent bulbs tend to have a lower color rendering index as the temperature rises. With LED bulbs, the disparity is not as much. Plus, with incandescent bulbs, the energy efficiency is much lower than LED shop lights.
Ideal Working Environment
A work environment is not all about the interactions between colleagues and the management. Instead, it also extends to the quality of the equipment. Employees must have good lighting as this increases their satisfaction and prompts them to be more motivated in the workplace. Can you imagine working on a report where you can barely make out the letters? It would be frustrating, and the chances of skipping over vital details would be high.
To avoid this, many workspaces have now installed dimmable LED shop lights, allowing employees to adjust the lights below the optimal output. Employees can work with the lighting that best suits the task at hand, and each time they lower the output, the energy savings go up even more. One may argue that incandescent bulbs are also dimmable. However, as much as they have this option, their energy savings cannot compare to what you would get from an LED shop light.
Rather than paying your utility bills through the nose each quarter, why not upgrade to LED shop lights today? Not only will it be easier on your pockets, but it will also better the working environment for your employees.