How well do you know your family history? And what about your kids? If you want to teach your children to appreciate their ancestors, spark their interest, and help them get involved in your family history.
A quick and fun way of doing so is crafting a chalkboard with a family tree. Besides making something with your own hands and boosting your creative skills, you will dive into the history of your family, learn new facts about your ancestors, and find out where you came from. Involve your children and other family members in the process, and get to know your forefathers better.
So what do you need to create a chalkboard family tree? Let's go through the steps together.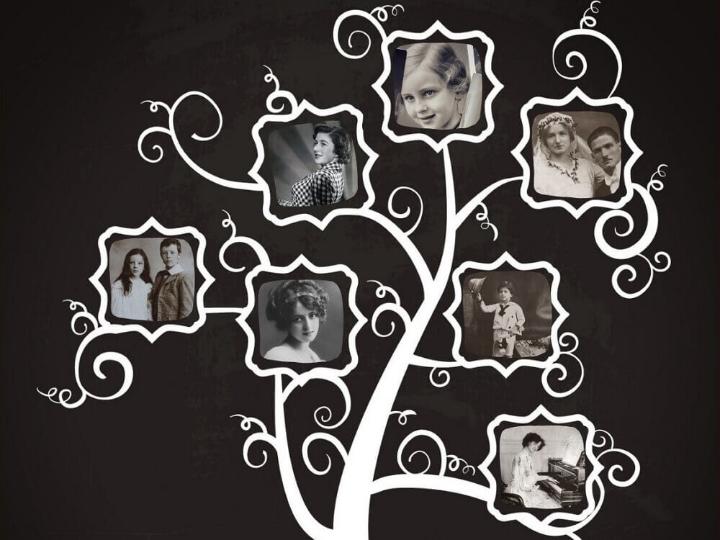 Collect Photos
Before you begin, gather all the family photos you can access. Call distant and close family members, go through old photo albums, declutter your cellar in search of vintage pictures and try to put together a nice collection of images. If you don't know your ancestors and your relatives cannot provide the information, use the wonders of the internet to learn more about your origins. Visit websites like Family Search or Find My Past to get access to a huge pool of information. Most of these sources are not free of charge, however, they offer a free trial so you can get a grip of how it works and still find some useful information.
Restore Old Images
After you have successfully gathered a nice collection of family photos, evaluate their quality. Old images tend to have cracks, rips, and creases, their edges might be torn and worn off which spoils the overall impression of the photo. Luckily, there are plenty of applications that will help you solve these unfortunate issues, for example, PhotoGlory. The program offers a quick and easy set of tools to restore old photos. But first things first, gently scan the photographs to transfer them to your PC before you can upload them to the editing program.
Find any small cracks, stains, and discolorations? You can rapidly remove those with built-in tools. If you want to add some colors to your photo or preserve the vintage look, coloring features and photo filters will help you achieve the desired goals. If you discover a photo of a relative you are not familiar with, add captions to put a label and never forget your ancestors again. Finally, include a stamp to know when and where the picture was taken.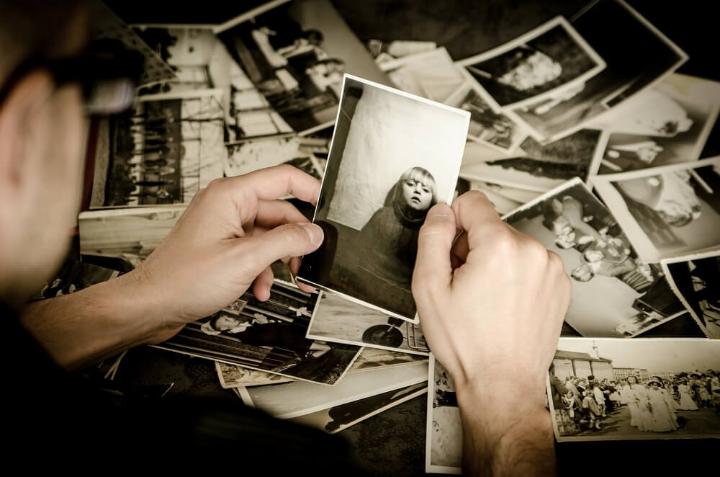 Additionally, you can crop out torn edges of the photo with an auto-cropping tool. Once you are satisfied with the result, go to the nearest print shop and print the pictures out. If you have a good home printer, you can also do it from home.
Write Down Names
Besides getting access to the photographs, you need to find out the names of your ancestors. Ask around your family, try to use services of platforms like Family Search to collect all the information you can. Besides that, try to simply google some data about your ancestors and their lives. You will be surprised what you can find just by searching the internet!
Additionally, if you know where your forefathers are from, contact the local information center or library to uncover old archives. The information about your relatives is out there, you just need to look for it.
Build the Chalkboard
If you don't have an actual chalkboard, there is no need to purchase it. Just get a piece of wood, metal, drywall, glass, concrete, paperboard, and even plastic and apply chalkboard paint to it. After it dries, it creates such a very tough surface that even scratching won't jeopardize it. Wait 24 hours after application and you will have your own chalkboard at your service. Besides, this way you will create a board of the size you exactly need, not too big and not too small.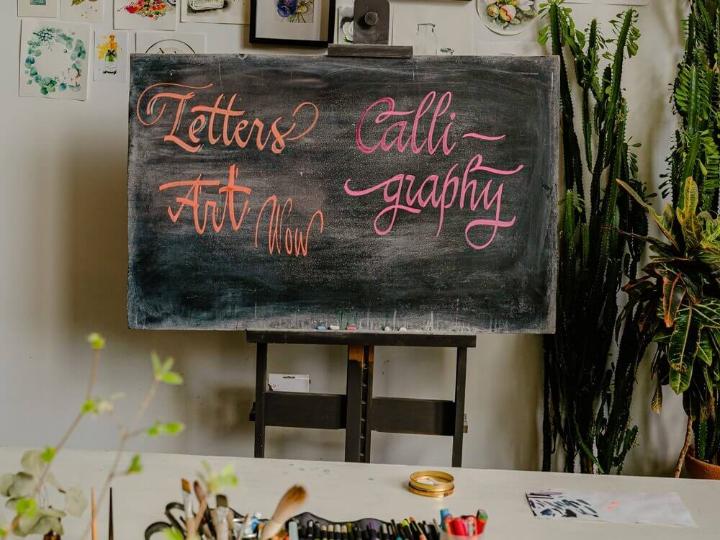 Lay Down the Pictures and Draw Connections Between Them
Now you have the photos, names, chalkboard, and hopefully, chalk itself. Spread the photos around the surface of the board to create a nice collage and write down the names of each person. Afterwards, connect people in the family tree with lines and arrows in order to show who they are in relation to each other. If you happen to know an ancestor but don't have a photo of him or her, just write down their name on the board and make a clear connection to other family members.
Family trees serve as a great tool to learn and appreciate your family history and to forward this knowledge to the next generation. And if you can do it creatively, why not?