Your home should be a safe place where you can relax and feel at ease, but if it's dusty or filled with allergens in the air, it can be difficult to even breathe at home. If your home feels dusty, you may try dusting some shelves and counters to see if that makes a difference, but what you may find is that actually makes the problem worse. Here are some tried and true methods to reduce the amount of dust in your home and to help you breathe easier.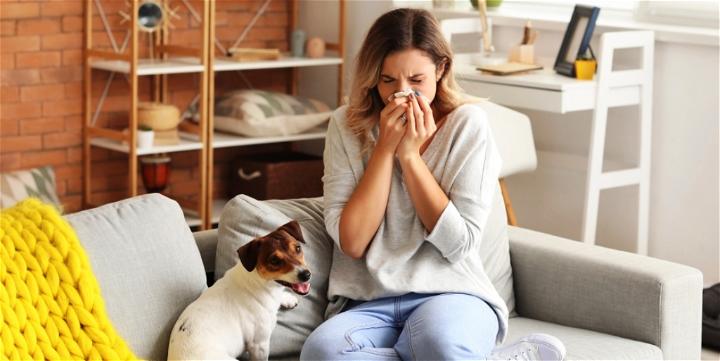 1. Dust Properly
The traditional way of dusting by using a feather duster or something similar is actually really bad for allergies and sinuses. That doesn't get rid of the dust, but instead it just moves the dust around to a different place and puts dust particles into the air. Instead of the dust sitting still on your shelf, it will be moving through the air and getting into your sinuses.
The best way to dust inside any kind of enclosed space like a home is to use a slightly damp cloth. Wipe from one direction to another in straight, even strokes to prevent dust from getting away from you. You may need to wash the cloth frequently as you remove dust so that you're creating clean surfaces as you wipe says Britta, a cleaner at House Cleaning New York City.
2. Change Air Filters
Some of the dust problem in your home could be caused by old, dirty air filters in your heating and cooling system. If you're not cleaning the air filters out or changing them as often as they should be, you'll be spreading a lot of dust, dirt, and allergens through your air. Instead of getting clean, filtered air in your vents, you'll be getting dirty air that makes it difficult to breathe properly and sleep soundly. Depending on how busy your home is and what kind of dust issues you have to deal with, you should be cleaning the filters out every month or two and then replacing them at least twice a year. This can make a huge difference in the amount of dust in your home and the level of cleanliness of your home's air.
3. Ensure Proper Ventilation
A lot of the dust, pollen, and various allergens and irritants in your home could stay trapped there if you're not ensuring you get enough ventilation in your home. Having a good air filtration system and a decent HVAC system is good for air flow and air purity, but you also need to open some doors and windows every now and then to get fresh air inside the home. Otherwise, your ventilation system will simply be recycling old, stale air. Your air filters will catch some of the dust and pollen and various irritants, but a lot of that stuff will be kept inside your home. Opening up some doors and windows allows for better airflow and lets in the fresh air, refreshing the air supply in your home.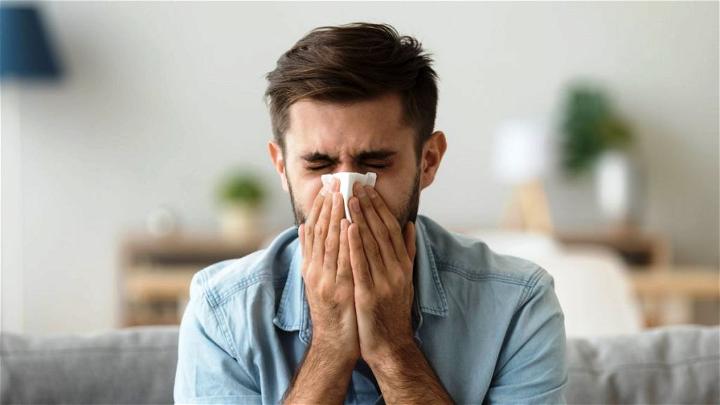 There may be times of year where you don't want to open the windows and doors that much because of how much pollen is floating around or because of insects or extreme temperatures, but you should look for opportunities to open up your home and improve air flow naturally. This is also a good way to cut down on your heating and cooling costs, as you won't want the HVAC system running while the doors and windows are open.
4. Clean Your Home Regularly
Just cleaning your home on a regular basis does wonders for the air quality. If you do a little cleaning each day, you'll get rid of a lot of dust and dirt in the house. Wiping down counters, sweeping floors, and especially vacuuming the carpet can have a big impact on the air quality of your house.
You may want to hire professional cleaning services to tidy up your home from time to time. You may have trouble keeping your home clean on your own, especially if you get busy. Maybe the cleaning you do each day or each week isn't enough to keep your home as dust free and allergen free as you would like. So, hiring a cleaning service to do a deep clean every now and then can make a big difference, getting your home up to the standard of cleanliness that you want and improving the air quality substantially.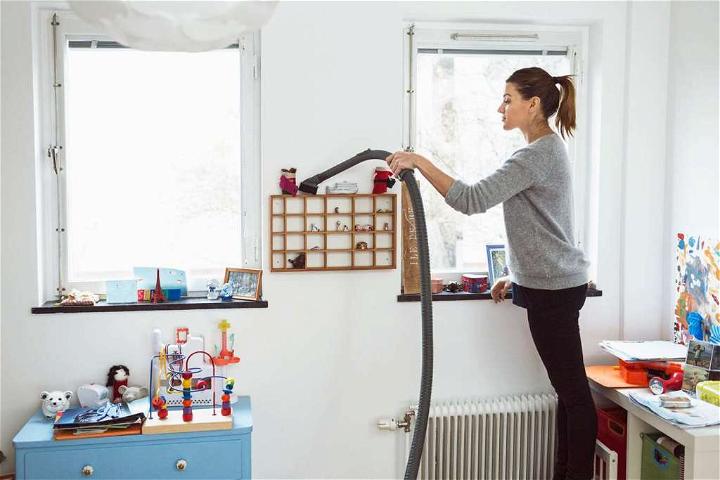 5. Get Rid of Mold and Mildew
You'll also want to make sure that you get rid of mold and mildew, as those can cause serious breathing issues and health problems. Look for places where water has pooled or spilled or may be leaking, and try to get rid of any mold in those areas. Keeping leaks under control helps to prevent mold from growing in the first place.
Mold can be incredibly bad for your health, and it can damage your home. It's also very tough to get rid of. It's easier to prevent mold than to really get rid of it, as it keeps coming back after the mold spores start to take root in your home. You may need to use special cleaners to kill mold and prevent this allergen from spreading through your home.
6. Clean Bedding Regularly
If you have trouble sleeping at night and you feel like there's a lot of dust in your home, you may want to consider how often you clean the bedding. A lot of dust can get trapped in your sheets, and if they aren't cleaned often, that will make it difficult for you to sleep well. It's a good idea to clean your bedding once a week to reduce the amount of dust and dirt that collects there and to improve your sleep quality and air quality.
These are just a few things you can do to reduce the amount of dust and dirt in your home and to get rid of allergens so that you can breathe easier. Try implementing some of these and see what a difference they make in your home.