So you come across that brilliant DIY bookcase that looks like exactly one you had in your mind. It looks pretty easy to make and hardly a day's work.
You get all excited to start, and that's when you realize you don't have even the basic tools in your home. Well, it's never too late to get started. After all, some tools will always come in handy around the house.
If you are setting up your DIY workstation, we are here to tell you what you need to get started.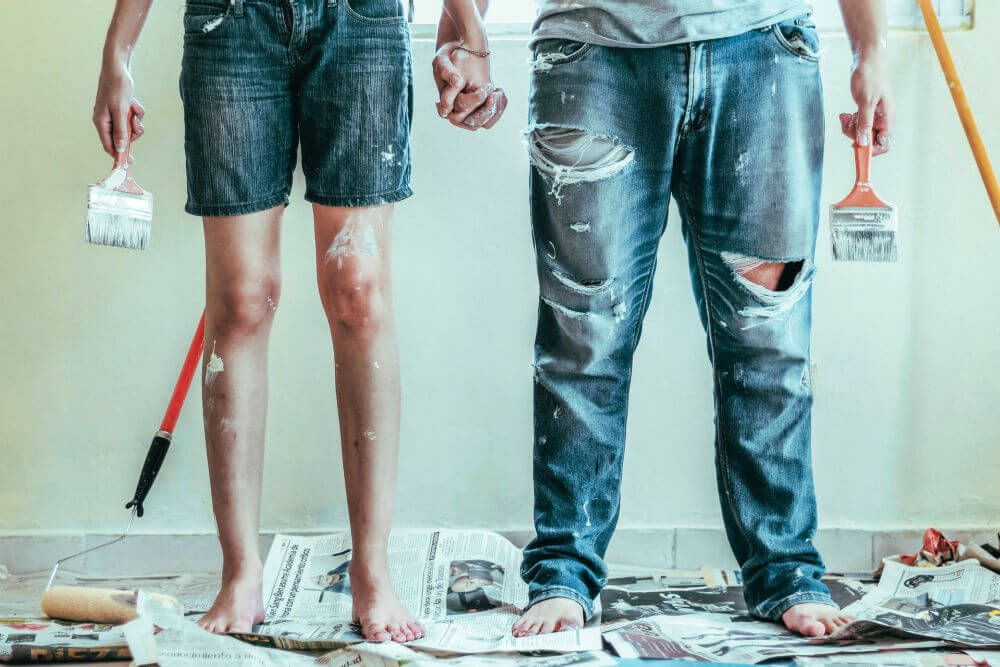 1. Screwdrivers
Screwdrivers are one of the essential tool items you will always need with you – whether you are doing a DIY project or not. When you desperately need to assemble your Ikea office table to google "write my paper on WritePaper", a screwdriver might be the most important thing you need. Chances are, you are going to be reaching out for a screwdriver most often than you thought.
If you didn't know this already, there are different types of screws, each needing a specific type of screwdriver. Therefore, it is best to buy a set that has a base and set of heads that you can attach to it. These come in compact boxes as well, so you can easily carry them around.
2. Hammer
You will never know when you will be in need of a hammer. Whether it is to hang pictures on the wall or whacking loose frame lumber into place, a hammer is almost an indispensable tool in the house.
When it comes to your DIY projects, it is best to look for a versatile hammer with a smooth head and a curved claw-like 16-ounce hammer. This size is perfect for both simple jobs such as putting a nail in or for heavy ones such as repairing a deck. The curved claw can also be useful to pull nails out easier.
If you are going for the cheaper option, you can get one with a wooden or fiberglass handle for under $15. However, adding an extra $10 to your budget will get you a metal hammer, which is more durable and easier to operate.
3. Drill
When it comes to larger tools, the first thing on your list should be a drill. This is among the most used tools in any DIY project or housework. In fact, you can even look past the hammer and directly go for the drill. It is perfect to put holes in the wall or drive a screw when you are building a DIY table.
If you have extra bucks to spare, it will also be better if you go for a cordless drill set, preferably with a hammer setting.
4. Level
Never overlook the importance of a level in DIY projects. This small tool is the key to ensuring that your artwork, mirror, and shelves sit perfectly on the wall. Levels are also useful when you are taking on building decks or redoing the floors.
Today, you can also find laser levels that can produce light horizontally, vertically, or cross-line for any surface up to 30 feet.
5. Adjustable Wrench
Wrenches are particularly useful to tighten or loosen bolts. Plus, it will also be useful if you have some plumbing issues at your house. Getting an adjustable wrench is much better than buying different wrenches of multiple sizes. This one tool can alter its size to grab onto bolts of different sizes.
Your regular options vary from six-inch wrenches to 10-inch models. Whichever one you prefer, make sure that it has got a wide jaw opening and a comfortable handle.
6. Utility Knife
Of course, you have a knife in the kitchen, but it is not the one you want to use in your DIY projects. You might get glue or any other substance on the knife that might not be very safe for cooking. Instead, a sharp dedicated utility knife can be extremely useful for all your DIY projects. As the blade is stored inside the handle, you can be sure that you won't cut yourself accidentally.
When choosing the knife, make a mental note to pick a model that is sturdy. Small knives tend to be flimsy and their blades break easily. Also, look for additional blades that will fit the knife because you will be replacing them occasionally.
7. Staple Gun
When it comes to DIY projects, a staple gun is going to be your best friend. You will find yourself using it a lot to retack the carpet, pin in fabric, or even install sheets of insulation. It will allow you to get the job done a lot faster. While you can get electric staple guns, a manual one will be the ideal choice for your home workstation.
8. Tape Measure
Accurate measurements are a must for all DIY jobs. Be it for measuring in your house or in the shop. A good tape measure can be one of the most indispensable tools in your kit.
Choose a lock-and-retract tape measure that will make it easier for you to do the job without needing any extra help. You can hold it down while you note the measurements and retract it once you are done.
Final words
It can be enticing to buy a lot of tools before you even get started. However, it wouldn't be wise to invest in instruments that you won't end up using. Make a list of tools you need for a particular project and go from there or focus on things that you know you will need on a daily basis. This will allow you to achieve your goals and avoid extra spendings at the same time.