Before the semester ends and you feel overwhelmed by final exams, you can do some homework that will save you the hassle. In this article, I show you how to prepare for it
I am at the end of the semester, my first semester within the mention of Print Journalism.
I imagine you have heard the phrase: either the semester is over or I am. Well, I won't let the second pass.
Everything that has been purely practical… deliveries, deliveries, and more deliveries. It is the kind of adrenaline that is pleasant to you. Delicious indeed if you love this craft. Although not everything is enthusiastic… you don't know how I long for my vacations.
Only next week I have:
A mega exhibition of Investigative Journalism.
The delivery of a journalistic photo essay.
The design of a web page.
A proposal and execution of a company.
A somewhat long study on some important topic in public opinion, so I have to do about 100 surveys of a population.
Oh, and I forgot: I also have to remember to breathe.
That is why I will tell you what I intend to do to survive, without many blows, at the end of the semester that awaits me: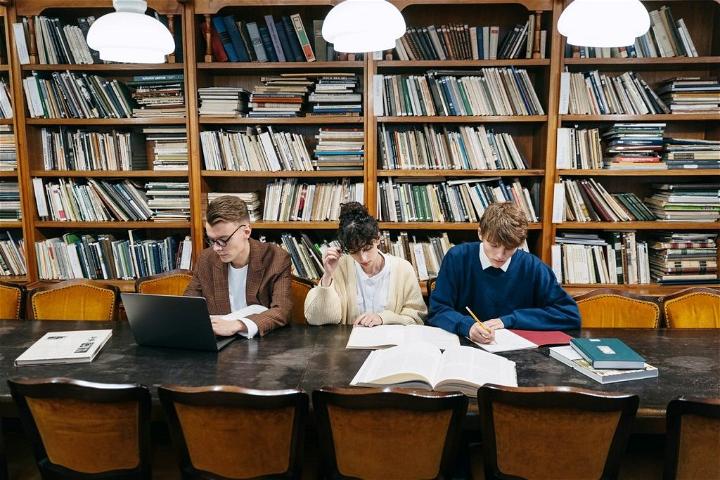 Bring Computer to Technician
Almost everything I have to do requires the use of my computer, and it's not just Word documents, but I need editing programs and the Internet to download a thousand and one things.
For this reason, I cannot allow Murphy's Law to play with my luck, because I know – and I know it very well – that she waits until she is in finals to present her ailments.
Sure, it's his way of protesting the abuse he's received, but this year I've taken it to a technician to have it completely cleaned and plugged in so that no virus slows it down or creates any settings that prevent it from downloading information.
Take Vitamins
Not only will I need energy, but also to avoid decompensation, which is why I started taking vitamins two weeks ago. I bought Miovit and Diabion, they have vitamins B2, B12, B6, C, E, A, and folic acid.
Choose a Good Team
Most of these jobs are in groups and since they are not easy, I cannot afford to do everything, much less give someone a grade.
I think that at this point, being in the seventh semester, it is unacceptable to rub shoulders with those who take advantage of your willingness to complete assignments.
It makes me happy to be able to count on a team of friends capable of carrying out any activity without distrusting the result. Delegating and working as a team is what will make these last two weeks more bearable.
Additionally, having such support as an essay writer always at your disposal makes studying extremely more bearable. So, remember that you always have options, even in the direst o situations.
Step by Step Lists
Things are done step by step. For each project what I do is a micro to macro list of everything I need to do, what I need to prioritize, what will take me the most time, and what will only take a second.
If the final result is a mega stand, I must write a list of each task that will take me to achieve it, no matter how minimal.
Save Time in the Morning
On the weekend I will prepare the clothes that I will wear every day of the coming week. This is because in the morning time steals it from me to make the decision of what to wear to go to class.
In the same way, before going to sleep, I must fix my bag for the next day. If necessary, I will also make a list of the things that I must take that day so as not to forget anything: report, guides, pen drive with information for my team, extra money to buy materials…
In Case I Forget to Eat
Cooking also takes time, but it's not a good idea to spend money on food outside either, because if I need something at the end of the semester it's extra money to cover any eventuality, as always happens.
That's why I'm going to prepare food for myself on the weekend that lasts long enough like rice, grains, sautéed vegetables, and cooked salad.
Take a Nap
With sleep, things do not go well. I always do better when I sleep an hour between shifts, usually after lunch. If I skip this hour, it's harder for me to keep up with my tasks, so it's not wasted time because it gives me energy.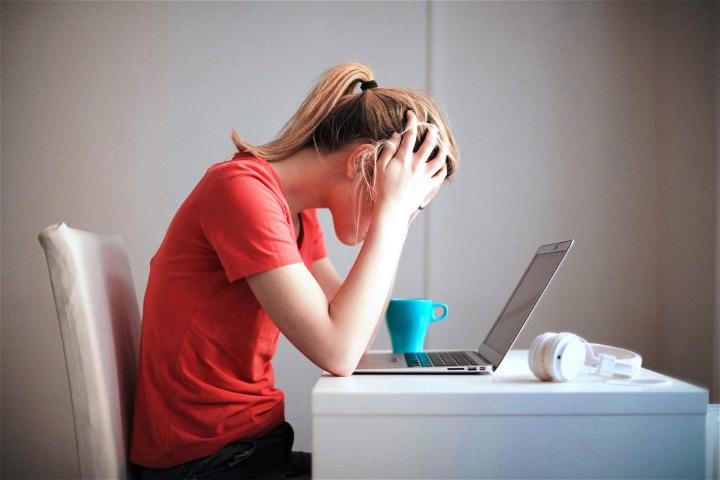 Finally, Rearrange the Room for the Occasion
Since I will have my clothes organized (including shoes and bags), I will already be saving piles of scattered clothes because I am too tired to fold them or because my tasks are more important and the truth is that I don't give a damn… I know.