Unfortunately, not everyone can afford to get an interior designer to decorate and arrange their home. However, there are many ways to easily improve the appearance of your home and make it look like a designer home.
In this article, we will go over several tips on how to personally design your home by organising and updating each room into a space that reflects the designer-style appearance. Whether you want to update your interior to look like a five-star luxury hotel or if you just want to jazz up your space a little bit, these tips will help.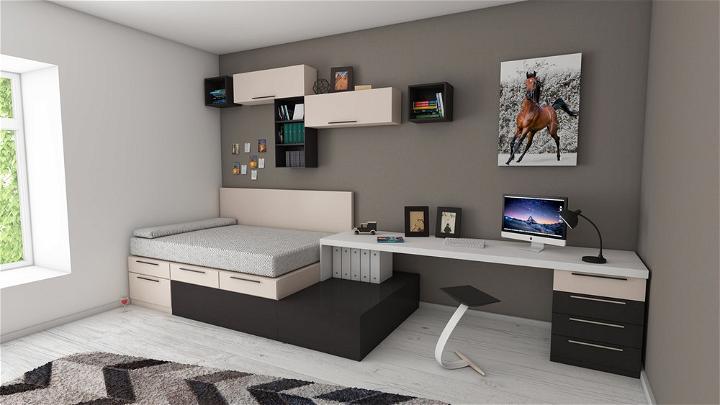 Find Some Inspiration
Interior design is an incredibly popular topic, and there is no shortage of sources of inspiration. A little bit of inspiration can go a long way and may spark some creative juices that you never even knew were there.
If you have not already started to create some design boards for inspiration, now is the time. Consider researching interior design ideas on websites such as Pinterest, DIYCraftsy and Instagram, and consider picking up a few interior design magazines.
Gathering some inspiration beforehand can help you develop a more solid idea of what you want to create in your mind. No matter what it is that you want to achieve, it's best to get some inspiration first. Whether it's adding some paint to the walls, laying new tiles in your home, or adding small decorative items, get some inspiration beforehand.
Think About Colour Schemes
Once you have an idea of the style you want, you need to pick out a colour scheme. Colours can add a personal touch and create certain moods within a room. No matter what you do, choose colours that you enjoy and that speak to you.
You can opt for any colour, but it's always best to stick to a mix of three colours or shades. Choose the main colour for the walls, another for large statement pieces such as chairs and couches, and a third colour that pops for smaller accessories such as flowers, pillows, and smaller decorative elements.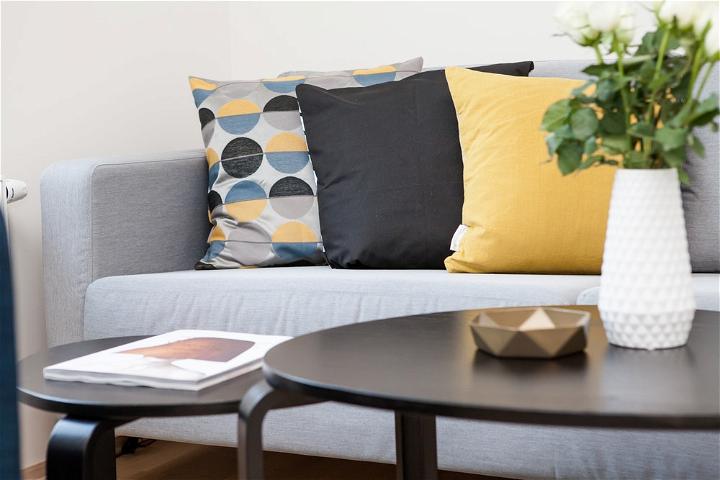 Add Texture to Your Home
The texture is equally as important as colour – especially when you want a single colour scheme such as all-grey or all-white. A room may seem like a single colour scheme at first, but when you look closely, you'll notice shades within the same colour and many textures and textiles.
You can complement an all-white room with linen draperies, shiny silk cushions, woven baskets, a plush velvet chair, rattan chairs, and a gorgeous cotton sofa with a faux fur blanket draped over it. These various elements help add texture and are pleasing to the eye. Plus, they help to give a warm, rich appearance.
Simply adding a few textures can help to change a dull, boring room into a sophisticated, interesting room instantly. Whatever your style choices, be sure to add a few different textures and textiles into your interior design.
Add Some Large Statement Furniture Pieces
This is one of the most common interior design mistakes – adding too many small pieces in one room. Too many small pieces of furniture can clutter the room and be displeasing to the eye.
Instead, opt for variety. Choose a large statement sofa and then opt for some smaller pieces, such as a smaller armchair. Try to make your room loom balances and avoid items that are too bulky or too spindly.
Even if you are decorating a small apartment room, there are many ideas to try. Most designers will recommend that you have at least one large statement piece in each room of the home. A mixture of large and small is key to good interior design, and this rule goes for smaller accessories.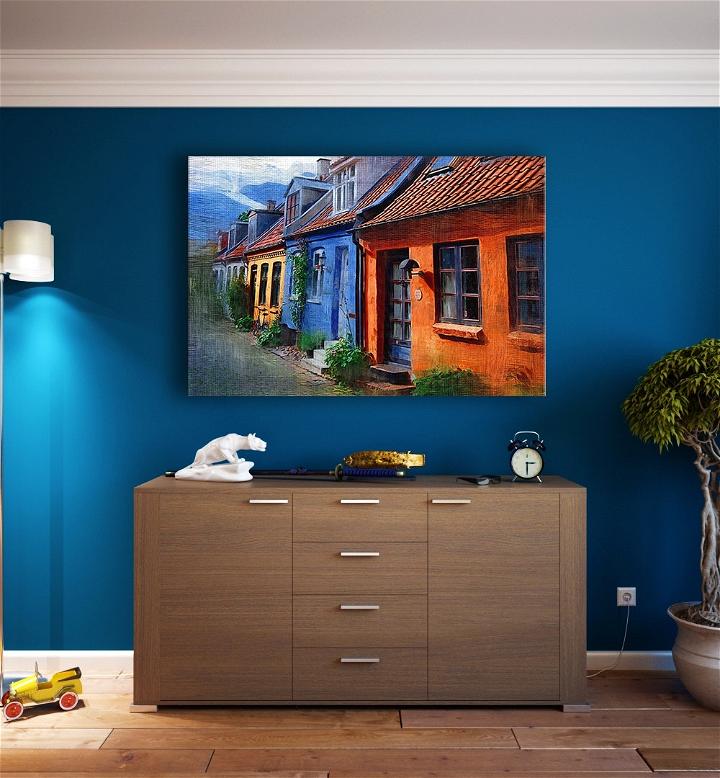 Use Decorative Baskets, Bowls, and Trays
Interior designers love to use bowls, trays, and baskets to arrange collections or to hold loose items. If you want to add some glamour and luxury to the room, try adding a glitzy tray to your coffee table or side table. You can place small items on the tray such as some books, a pretty candle, or coloured stones.
If you want a more rustic aesthetic, consider adding some woven baskets. These are fabulous decorative tools that also double up to help hide a lot of clutter around the home.
Add Flowers To Every Room
When looking at interior design inspiration, you'll notice that plants exist in almost every room of the home. This seems like a simple tip. However, adding some floral arrangements and plants can really add that final touch to your interior design.
There are many easy-care plants to choose from that will last for many years if well looked after. Most interior designers will advise you to avoid fake flowers. However, if you're looking to add some flowers with no maintenance, this is the best option.
If you don't want plants or flowers, consider adding some other natural elements such as stones, shells, feathers, or twigs. Natural arrangements can help to really finish off a room and add that final touch.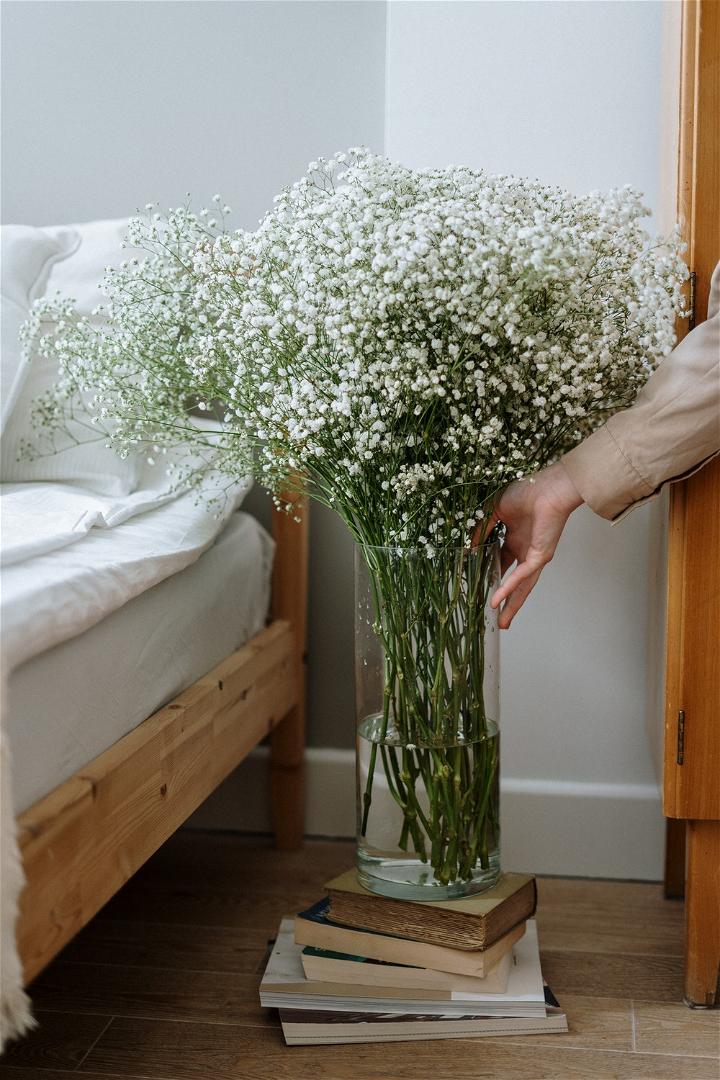 Final Thoughts
Now that you've read out tips on how to interior design your own home, it's time to put them into action. Get some help and inspiration from online sources and magazines, and you can easily take your interior design into your own hands. Whether you're aiming for a minimalistic appearance, a rustic look, or a vintage style, you can use these tips to add some interesting touches around the home and make it unique, personal, and luxurious.