Home improvement projects are never static. We need to alter the interior ambiance according to our changing moods and weather fluctuations from time to time. If one renovation strategy does not satisfy the grace factor and functional requirements, we will move to the next; we want to enhance our home's fascination and soothing feel at any cost. Tons of home remodeling projects are at work in the contemporary age. Some methods enhance the passionate zeal, while others may yield outstanding returns.
Why do we invest more generous amounts of money, research, and creativity in our home decoration? Home is where we return, getting free from everyday tasks to take rest in its cozy lap. We want to enjoy many hours of merriment with our family in a well-decorated functional home. The modern age has distributed comfort and luxury in every home corner. In the past, the only focus was to redesign the bedroom of a newly-wed couple, but in the current age, we aspire to turn every home section into havens of pleasure and coziness.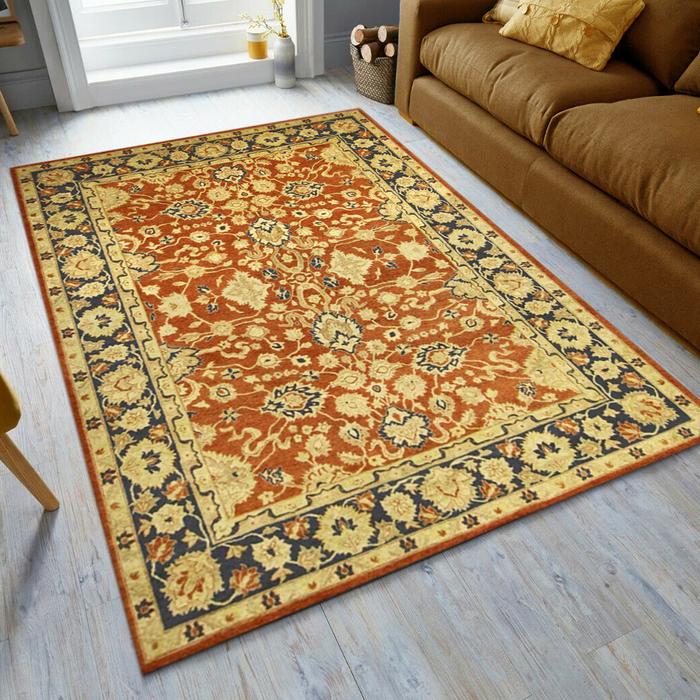 Before making a list of functional changes, go for the essential repairs and maintenance first and then carry out the home embellishment project to enhance your home's functionality. Through this article, we will let you know how to afford your home an appealing and uplifting vibe!
Remover Clutter:
Sometimes, the decoration of a home does not depend on adding more and more beautifying objects but removing clutter enhances the interior charm and functionality. Too many items, no matter pretty and expensive, occupy more space and hinder free movement. The messy interior environment produces a dull and uninviting impression.
As a conventional practice, we focus on gathering home decoration objects, thus cluttering the room and spoiling its attraction. We should keep in mind that a spacious atmosphere caters to an aesthetic feel too! Why we leave rooms and spend happy hours in a garden or park every evening in the summer? Open places and cool breeze always soothe our stressful nerves. Why not actualize the open space and serene environment by decluttering the interior?
Improve Furniture:
Another handy tip to boost the functionality of your home is to improve furniture. These days, we deal with small space issues using the storage furniture. All space-deprived apartments go for building vertical storage cabinets and the bed with built-in drawers beneath. You can keep bed sheets, pillowcases, blankets, and the like under your bed, saving space. The scattered area rugs also add to the value and grandeur of the interior.
Repainting the existing furniture will also prettify the space and increase its functionality. We also recommend buying small-sized back chairs for the bedroom. Such tiny functional chairs will look relaxing and unique!
Bring in Greenery:
Another easy, inexpensive, and surefire scheme to remodel your home is bringing in greenery. It's a very smart idea to revamp and on-budget home by adding natural plants. As the bright bulbs illuminate every home, follow the same policy and spread potted plants, flowery herbs, and fragrant weeds in all the rooms at different locations.
For the dining room, take an empty glass jar, put flowery twigs in it and place it in the center of the table. Now, come to the living area with a large earthenware having a well-grown and lush green plant. Place it in the most visible corner and magnify the healthier impact of the interior. Don't deprive your bedroom of natural green creepers. Take some used glass bottles, fill in water, and dip branches of money plant in each bottle. Place all the bottles carrying money plants near the room's window and make it spellbound. Take a round of your kitchen and keep some potted plants on the shelf, thus creating a refreshing and cool atmosphere in the cooking sphere!
Boost the interior Charm with Floor Mats:
In the list of elements that make the home decoration complete and serve multifunctional purposes, room size rugs are a top priority. The soft, bright, and charming floor mats add to the value, comfort, and beauty of the place. Spread living room rugs in the sitting area and gain a clean, healthful and serene environment. Indeed, the indoor area rugs remove dozens of beautifying items from the scene as they alone can catch every eye and engage the tired family members with their fascinating and soothing appeal!
The floral rugs represent a diverse range of stylish designs and hues. Online stores depict millions of rugs images (placed in various thematic areas), from where you can get rug ideas as to what size, shape, and patterns of scatter rugs would maximize your room's value and elegance. Bring in a marvelous 6×9 area rug and do up your room!
Vertical Cabinets:
Gone are the days when a horizontal line of cabinets occupied a lot of interior space. In modern homes, we build vertical cabinets against the walls that look stylish and unique and also save a lot of space. Your room's walls serve multi-purposes; stick artwork or hang amazing portraits and enjoy the feel of an art gallery. Construct wooden closets against the walls and delight in the splendid look of the home.
The vertical cupboards for storage will save hundreds of household articles, which could otherwise tarnish the interior beauty. In our home decoration projects, we can also find sofas for our drawing-room containing storage cupboards beneath. These days, choosing such furniture items is an excellent and intelligent idea of elevating a home's loftiness.
Give a more personal touch to your interior by sticking a large mirror to the wall opposite to the wooden boxes. It will be a fantastic addition that will enlarge the space and redouble the home's functionality. If you want to use the interior space wisely, hang a big mirror and turn the space to look nice. Also, build an upright wardrobe for storage and stick a mirror to its door; it will make the inner atmosphere unique and presentable.
End Thought:
Out of unlimited home improving shots, we have penned down the most manageable and feasible plans. Among those prettifying objects, we want to provide you one. Well, we are determined to supply exceptional and affordable area rugs at our web, RugKnots. We manufacture vast collections of braided wool rugs to create a warm and cozy atmosphere in the home. Search for a magnificent art piece and you will find the one for your dream home.