When you think about a car engine, there are many parts that come to mind. You might think of the pistons and their cylinders, for instance. But do you know what a gasket is?  This seemingly unimportant piece can make all the difference in an engine's performance. A gasket is a rubber or metal ring that provides a seal between two surfaces where they touch each other.
The sealing surface can be either flat or curved to provide more contact area with its counterpart surface as well as compression strength against it. Gaskets have been around since before the automobile was invented, but it wasn't until 1839 when Joseph Wilson produced his first design for one that we started seeing them on cars today. In this article, we will explain how they work and why they are quite important.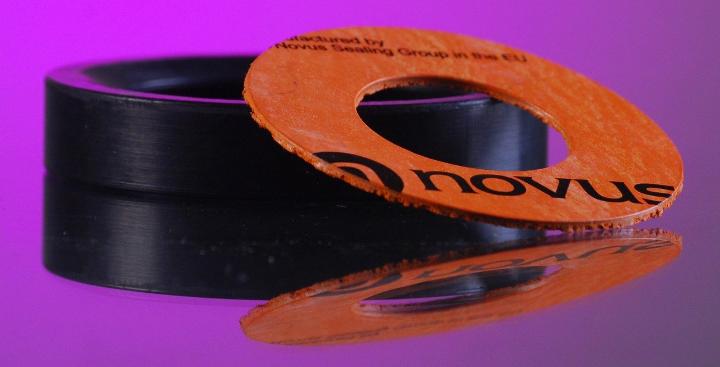 How Do They Work?
Gaskets work by maintaining a seal between two surfaces that touch each other. By providing this seal, gaskets minimize the loss of any fluids and gases. Gaskets can either be flat or curved to increase compression strength against their counterpart surface. Gaskets can be made out of a wide range of materials. The most common material used is rubber, but they can also be made of steel, cork, metal, or even fiberglass and petroleum coke.
How Are They Tested?
In order to test a gasket's ability to function properly, manufacturers typically use a gas leak test on it after it is been manufactured. In this test, the secondary surface where the gasket will be placed is pressurized with a specific quantity of air or nitrogen until leakage occurs through the gasket. A series of pressure measurements are taken while the pressure differential between one side of the gasket and another is recorded. The pressure inside then decreases until no more air or nitrogen comes out from the opposite side.
Gasket Materials and Types
Rubber is the most widely used material for gaskets, especially those that are under high-stress areas where metal-to-metal contact takes place. Rubber including EPDM which can be found at epdm.co.uk is very pliable and soft enough to compress to fit the shape of two surfaces without causing damage or gouging them. It provides a seal against fluids and gases even in extreme weather conditions such as cold temperatures. Rubber does have one disadvantage though- it cannot withstand excessive heat well so it's not used on hot surfaces where the rubber would quickly degrade until it fails.
Metal, on other hand, is better suited for high-temperature applications as it doesn't degrade as quickly as rubber. Gaskets made out of metal are more durable and resistant to the extreme heat that comes from engines running at high rpm. One downside, though, is that metal gaskets are not very flexible so they will crack when being compressed against sharp edges. As a result, gaskets made out of metal are not recommended for areas where there are sharp edges that require the gasket to fit into.
Different types of engine gaskets include head gaskets, intake manifold gaskets, rocker arm cover gaskets, camshaft cover gaskets, freeze plugs, exhaust manifolds, piston rings, and more. All of these components need different types of materials in order to function properly. For example, cylinder head covers usually have aluminum-silicon alloy or copper-sheet metal while manifolds may use aluminized steel sheets or synthetic rubber.
The material composition of a gasket can have a major impact on its performance in an engine. The most important thing to consider when choosing one is where it's going to be used because all applications vary greatly depending on load forces acting upon them under different temperatures.
Gasket Materials Description
Silicone, or synthetic rubber: Most common material used for a gasket.
Rubber: Can be natural rubber, neoprene, EPDM, nitrile rubber, acrylics latexes, polyurethane elastomers.
Steel & Stainless steel: Used in high-pressure situations or when corrosive chemicals are present.
Cork: Cork is a natural substance that is both flexible and able to withstand heat up to 120°C. Perfect for protecting parts within the engine while still allowing some airflow between them.
Metal: Aluminum and copper can be found on some engines but mainly due to their low cost and ease of manufacturing compared to other more effective materials.
Fiberglass: Mainly used for off-road and race cars due to its ability to handle high temperatures.
Coal & Petroleum coke: Coal and petroleum coke are leftovers from the refinement of crude oil into gasoline, diesel, etc., that can be used as a cheap alternative. Although they provide an advantage in cost, they have low resistance against heat and chemicals.
Types of Gasket Leaks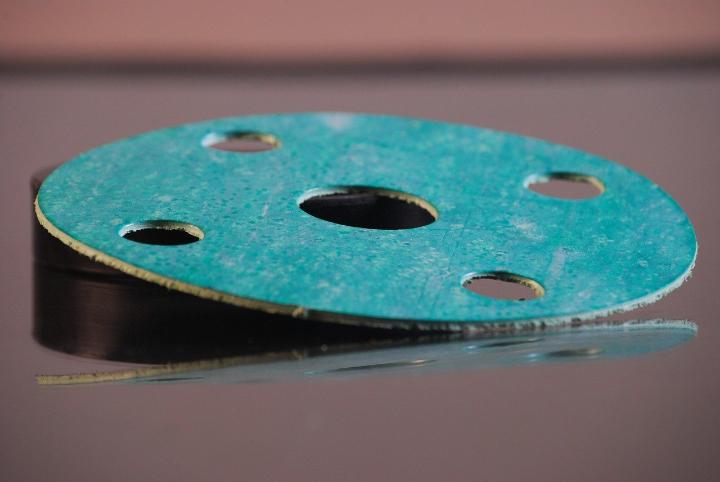 There are three types of leaks that can occur with gaskets. A seal is said to be leaking if more than 5% of the pressure differential is lost. If it loses between 1-5%, then it is considered to have no leak, but it will still experience gas loss through its system. If it has no leak but experiences some gas loss, then it is considered to have a negligible leak. Leaks are detected using pressure testing on the gasket while under an operating temperature. Once a seal has been leaking consistently at a certain pressure, it is considered to have failed.
Why Are They Important?
Without gaskets, engines would leak fluids. This can be especially problematic because engines run on many different types of liquids, all of which are vital to the engine's proper functioning. The most common type of liquid found in an engine is oil. Oil lubricates parts inside the engine so that they don't rub against each other too roughly, causing damage over time. It also helps transfer heat away from certain components to keep them cool while performing optimally for as long as possible.
Gaskets are important because they help seal off the area where fluids or gases travel through to minimize leakage and maximize sealing ability during use. If there were no gaskets, the performance of your car would significantly decrease and so would the life of your engine.
Now that we understand how important gaskets are, it is necessary to know what type of gasket to use for a specific application which has been discussed above. It is possible that you may need to replace your current gasket with a new one because it can become old and worn over time. There are many stores online where you can buy replacement parts such as the ones used in engines, but it is always good practice to do some research first to make sure you get exactly what you need. Please note that, if you are planning to replace your vehicle's gasket yourself, it is very important to make sure you know what type of gasket you need. You may also want to consult someone who has experience in car repair or engine repair for advice on this matter.
What Do Gaskets Do?
A gasket has the ability to seal engine components such as manifolds and cylinder heads from leaking hot exhaust gases. All gasoline engines have at least one exhaust manifold that collects the exhaust gases from each of its cylinders before channeling them into a single pipe leading to the muffler.
Exhaust manifolds usually consist of two sets: upper and lower for more efficient heat dispersion and reduced weight. Since these manifolds get extremely hot while an engine is running, it's vital for them to have a tight seal in order to prevent gases from escaping. Gaskets are usually made out of rubber or metal and act as the medium that is compressed when fastening two surfaces together.
Cylinder heads, on the other hand, are also components that need gaskets to keep them sealed. Although hot exhaust gas cannot escape here, another important fluid would be gasoline vapor which could cause an explosion if leaked. A cylinder head is where each of the pistons' cylinders connects with its valves for intake of air and fuel and compression release of power. Like manifolds, these heads get extremely hot while an engine is running. This heat needs to be dissipated efficiently to avoid engine damage due to overheating. Coolant channels help to further dissipate heat from the head. Cylinder heads are sealed together by gaskets that ensure no gases or liquids can escape.
Gasket Failure and Repair
If an automotive part needs a new type of replacement such as the engine's gasket, it can be purchased retail from an auto store. If the gasket is not available in stores, many distributors would have to order it for you at a higher price or even on special request so this is usually less common.
Replacement of gaskets isn't always necessary all the time as simple visual inspection may be enough. However, if one has failed due to another component being faulty, then it needs to be replaced immediately. Excessive oil leakage can indicate that there is a problem with your engine's valve cover gasket while white smoke pouring out of the exhaust pipe could mean there is a problem with the cylinder head gasket instead.
Tear-down and inspection are recommended before installing new components on an automobile engine.
Gaskets are going nowhere anytime soon as they occupy a vital role in ensuring that an engine functions properly. While it may not be the most exciting of topics, understanding how gaskets work and why they are important is beneficial to everyone.