Frozen drain pipes are a cause for concern while a burst pipe is often disastrous. Water flowing through cold water pipes in the bathroom is something we take for granted, but when you have a frozen drain pipe or burst drain pipes, life is on hold. You need to act fast.
This guide with tips from Rider Drains Cleaning & Repairs will help you learn how to unfreeze a pipe bathroom or shower drain safely.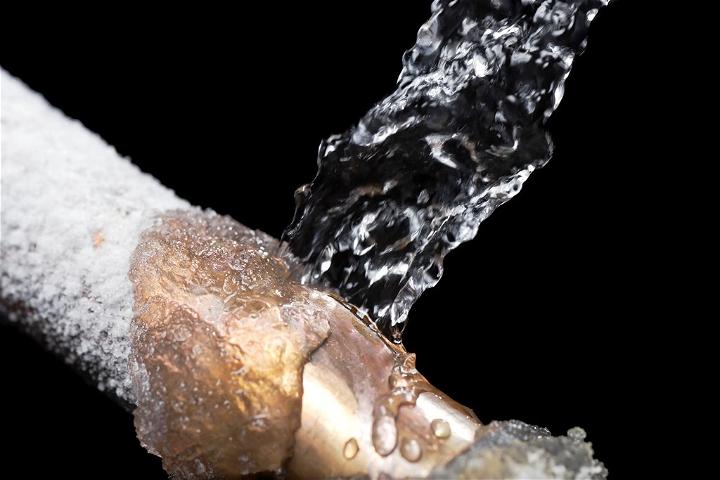 Are some pipes more likely to freeze than others?
Not all pipes in your home are equal, and some are more likely to freeze than others.
You should also consider pipes that are close to a cold air vent or close to concrete. You should also consider pipes close to exterior walls, outdoor pipes and review pipes in attics, basements and crawl spaces.
Cold weather also impacts the likelihood of pipes freezing, especially exposed pipes.
Steps to follow when you have a frozen pipe
When you have frozen pipes in the bathroom or notice a slow faucet drip, it hampers your daily routine. Therefore, knowing how to respond quickly is helpful, and these steps cover the basic process of unfreezing a pipe in your bathroom.
1. If you suspect a frozen pipe, turn on the faucet nearest to the pipe (check all the faucets, not just ones with a slow drip)
2. Apply heat to the frozen section of pipe around the pipe or a hair dryer
3. Pour hot water over the frozen area or use a plumbing torch
4. If the frozen section is near a drain, pour very hot water down the drain to help melt the ice
5. Once the pipe has thawed, turn off the faucet and check for leaks
Remember to keep a close eye on the pipe, especially in cold temperatures or freezing weather.
Using table salt when pipes freeze
You can use table salt (or Epsom salt) and hot water to reduce the melting point of ice, which is an effective way to thaw water pipes. Many people have Epsom salt in the bathroom, so it is a good option when you need to unfreeze pipes, especially in freezing temperatures.
Pouring warm water on or through frozen water pipes is useful in dealing with a frozen clog, but please avoid using boiling salt water.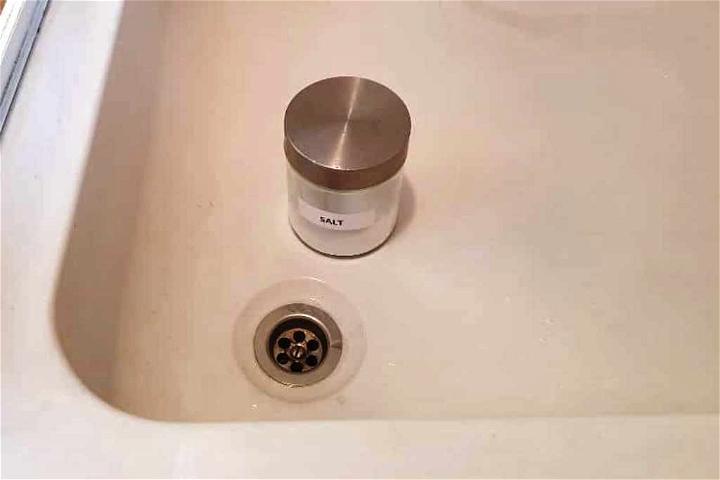 How to add heat to a frozen area of pipe
There are many ways you can increase the temperature around a frozen section of pipe, with the following options all worth considering:
A space heater is an effective way to warm frozen pipes, but ensure the space heater is a safe distance from frozen drain pipes
Warm air from heat lamps or fan heater, placed at a safe distance from the frozen section, is an effective way to thaw pipes
Wrapping electric heat tape around the frozen pipe will gently warm the temperature of the pipe, and you can add more heat tape over time
A hairdryer offers hot air which helps to unfreeze pipes
A hot towel
Heating packs or heating pad placed on frozen pipes
You can use an open flame, but this is a fire risk. Better to unfreeze water pipes with a slower approach.
A blow dryer is good at unfreezing pipes
It might be that you already have these items in your home, and if you do, use them first. You might be able to enjoy faster results with some of these products or solutions, but the quickest solution is the one you have ready to hand.
Many households might not have a space heater, but there is a good chance you will have a hair dryer or be able to heat towels to wrap around a pipe. Starting with these options increases the chances of resolving the issue quickly.
Be cautious with electrical equipment to thaw frozen pipes
The thought of using heating elements like a blow dryer or a heat lamp when melting ice in frozen drains is appealing, but be cautious of using electrical elements in the bathroom. If you have turned the power off, these items might not work.
How to unfreeze a shower drain with baking soda
Baking soda is an essential household item that is effective in many tasks. If you need to clean your home, watching baking soda react is great fun, as the chemical reaction fizzes to life, but it also helps to thaw frozen drain pipes .
With a frozen shower drain or frozen bathtub drain, please follow these steps to thaw it with baking soda:
1. Slowly pour a half cup of baking soda down the shower drain and let it sit for about 15 minutes
2. Slowly pour a medium sized pot of hot water down the drain to help the baking soda dissolve any built-up gunk
3. Use a plunger to suction onto the shower drain and push and pull until the clog is dislodged
4. Pouring hot water is a good way to clear away any residual baking soda
You can also add white vinegar and lemon juice to the mix, providing more power to dissolve any blockages.
Vinegar and baking soda is a great asset when pipes freeze
Vinegar and baking soda is a great asset for many reasons, but its ability to deal with frozen and clogged drains is well known. A frozen drain pipe or frozen bathtub drain is hugely inconvenient, but you can prevent frozen pipes or unclog a frozen pipe with these tips.
Should you use boiling water to thaw a frozen pipe?
It is essential to note the difference between hot water and boiling water. Many industry experts and specialists recommend using warm water as part of the thawing process, which features in a few of our tips.
You don't want a burst pipe
However, people should avoid boiling water with water pipes. Using boiled water to thaw pipes will likely lead to burst pipes.
No matter how quickly you want to thaw a frozen bathtub drain or frozen bathtub pipes, patience is required.
You're in control of dealing with a frozen drain, even in cold weather
When you have frozen pipes in the bathroom, your life feels as though it is on hold. With these tips, you can find frozen pipes and resolve these issues, and frozen shower drains without costly repairs. If you struggle to fix the problem, you should call on a professional plumber, but in most cases, these tips will help you get back to normal.