Plain t-shirts are a must-have item for any wardrobe. A plain white tee can be paired with almost anything and can be styled in any number of ways, working seamlessly with any style. Trying to add a little personality to these stylish staples? You're in the right place. It's easy to zhuzh up a plain t-shirt with the following simple, DIY tricks.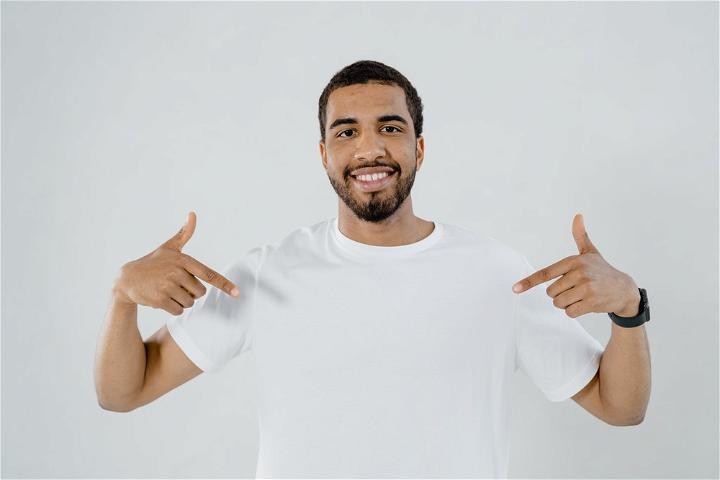 1. Off-the-Shoulder
Transform an old crewneck into an off-the-shoulder style by simply cutting off the top portion of the shirt. You can cut a little or a lot, depending on your desired style. We recommend removing 3 inches from the top of the shirt as a baseline. Simply cut away the ribbed band around the neckline, from shoulder to shoulder. This will make the neckline wider, allowing for a fashion-forward off-the-shoulder style.
2. Tie-Dye
Tie-dyeing is a tried and true way to spice up any plain t-shirt. Twist the shirt into a rope and then coil it so that it resembles a lollipop. Secure the shirt with rubber bands. Then, dunk the shirt into a bucket of dye or squeeze dye onto the shirt with a plastic squeeze bottle. You can apply as many colors as you would like to create this classic '70s look.
3. Add a Patch
If you're looking to add some personality to your t-shirt but your crafting skills are average at best, you can't go wrong by adding an iron-on patch. Craft stores and online storefronts like Etsy have plenty of unique patches available to purchase at a low price. Add a monogram, a college or sports team logo, or a catchy slogan. Some websites will even let you customize your own patch. You can add iron- or sew-on patches to plain tote bags and backpacks too—the sky's the limit!
4. Embroidery
For more experienced DIY-ers, adding an embroidered embellishment is the perfect way to elevate a t-shirt. Even if you aren't proficient with a sewing needle, there are plenty of simple embroidery designs to choose from.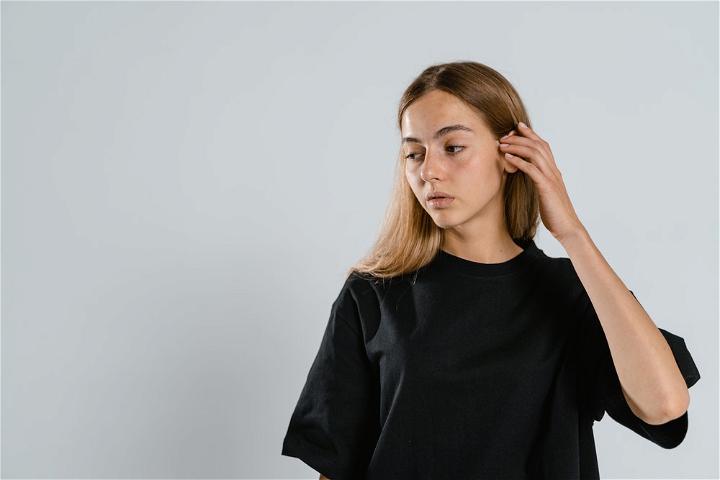 5. Add a Pocket
Adding a pocket is a quick and easy way to add a pop of color to a plain t-shirt. Simply trace a patch pocket (or any shape) onto a piece of fabric of your choosing. Then, either sew or glue the patch onto your shirt, and voila! Not only does this create a stylish embellishment on your t-shirt, but it serves as a functional addition for you to stash your phone or other small essentials.
6. Paint Splatter
Who doesn't love splattering paint onto a blank canvas? This is the perfect afternoon project to keep kids busy, and it's sure to capture even the shortest attention spans. You'll want to head outside for this project, as it's likely to get a little messy. First, fit a piece of cardboard inside the shirt to prevent paint from bleeding through the fabric. Then, either flick paint onto the shirt with a paintbrush or by squeezing it directly out of the bottle. Don't have a paintbrush? Take an old toothbrush and use the bristles to flick paint onto your tee. Let your shirt dry, flip it over, and repeat the process for the other side of the shirt.
7. Adding a Blazer
Another easy way to make a plain t-shirt look more stylish is to add a blazer. This is a great option for both casual and office settings. Choose a blazer in a complementary color to your t-shirt. For a more relaxed look, try rolling up the sleeves of the blazer. You can also remove the blazer when you're ready to relax and still have a great outfit.
8. Wearing It With a Skirt
A plain t-shirt can also be worn as part of a more feminine outfit. To achieve this look, pair your t-shirt with a skirt. Again, you'll want to make sure that the skirt is a complementary color to the shirt. You can experiment with different lengths and styles of skirts. For a flirty look, try a mini skirt. Or, for a more classic look, choose a midi or maxi skirt.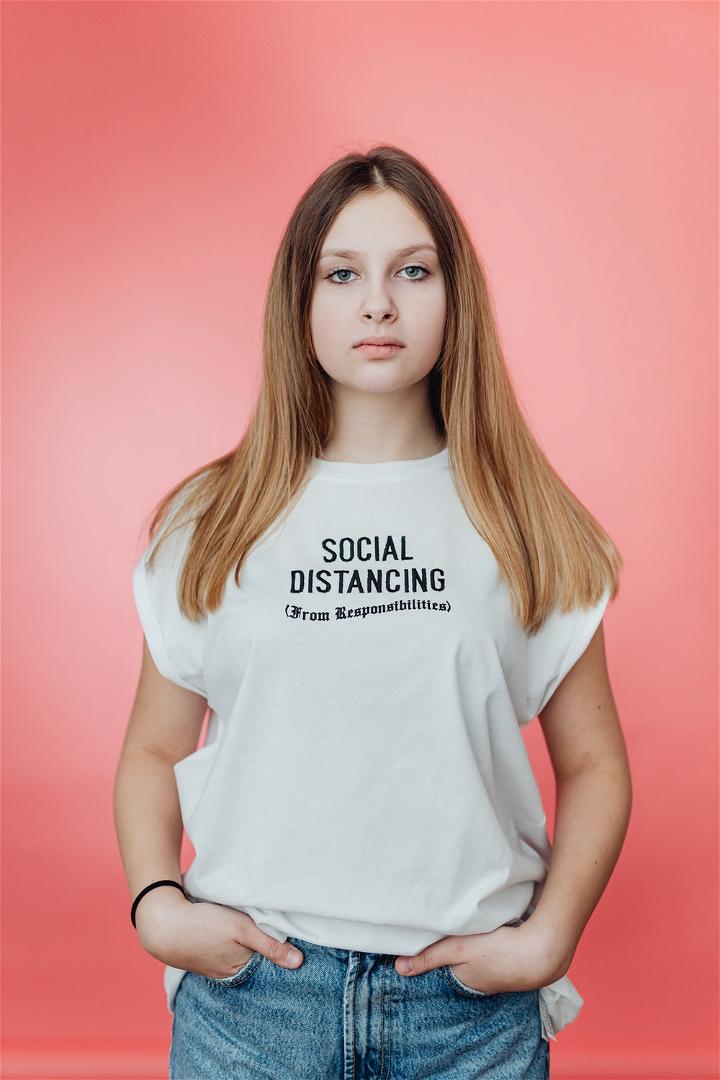 9. Layering It With a Button-Down Shirt
If you want to add a bit of preppy flair to your outfit, try layering a plain t-shirt with a button-down shirt. This look is perfect for both casual and office settings. Choose a button-down shirt in a complementary color to your t-shirt. For a more relaxed look, leave the top few buttons of the shirt undone. You can also experiment with different sleeve lengths.
10. Accessorizing
One of the easiest ways to upgrade a plain t-shirt is to add some accessories. This can be anything from a statement necklace to a pair of earrings. If you're wearing a t-shirt with a blazer, try adding a lapel pin. You can also experiment with different types of belts and hats. Choose accessories that complement your personal style and the overall look of the outfit.
Now you have 10 ways to add some pizazz to wardrobe basics or create a unique gift for a loved one. Happy styling!