Imagine watching a cooking show or walking by the display window of a pastry shop. We bet that those intricate decorations on cakes, cupcakes, and other pastries always catch your eye! Fortunately, even as a home cook, you can easily bring some of that luxury into your kitchen.
Chocolate decorations for cakes, desserts, or cupcakes are very easy to prepare and will beautifully embellish your pastries. Depending on your needs and manual skills, you can make sophisticated patterns or just simple ornaments.
You don't need to have any special devices to prepare such decorations. For example, if you don't have a confectionery sleeve, you can use a regular freezing bag instead and cut the corner to create a hole for the melted chocolate. However, if you want your decorations to look beautiful and taste amazing, you will need the best quality pure organic chocolate.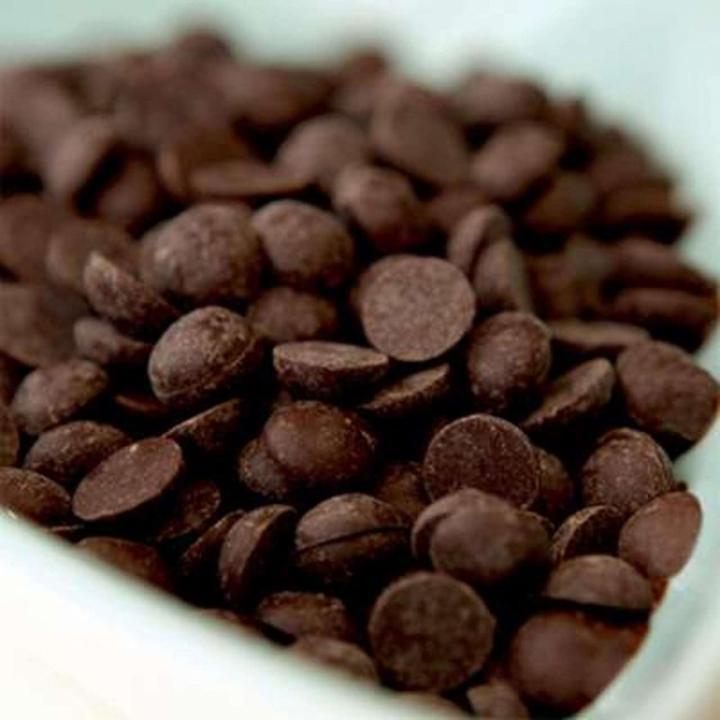 You don't have to be a professional baker to impress everyone with your beautifully adorned desserts. Here are some tips on how to use chocolate to make fantastic decorations for your pastries:
Tempering Chocolate
Preparing chocolate decorations is great, creative, and fun for every enthusiast of sweet pastries. However, in order for the chocolate to be plastic, shiny, and emit a characteristic sound when breaking, it must first be tempered. Tempering is nothing else than heating and cooling chocolate to a specific temperature, depending on the type.
You will need at least 6 ounces of chocolate (if you take too little chocolate, e.g., only one bar, the whole process may fail). In addition, have a kitchen thermometer and a silicone stirring spatula at the ready.
Temperatures:
Dissolve the chocolate in a water bath to a maximum temperature of 45 degrees.
Later, by stirring it, let it cool down:
Milk chocolate: up to 86 degrees Fahrenheit
Dark chocolate: 90 F
White chocolate: 82 F
Decorations for Muffins
Who doesn't love muffins? Chocolate or yogurt flavor, with a delicious filling or with fruits inside. They become even tastier when you decorate them! To start discovering countless chocolate decorative possibilities, you will only need baking paper and a pastry sleeve.
Why are the possibilities countless? Because the shape of decorations, type of chocolate you will use, and the way you are going to arrange them on the muffins is entirely up to you!
Pick your favorite chocolate. It can be either white, milk, or dark chocolate. Just remember that each type has its individual tempering temperature, which we mentioned earlier. Always check these values and never forget about tempering – it is essential for the consistency of the chocolate, and it will give your decorations a beautiful shine.
Put the melted chocolate into a confectionery bag with a small, round hole.
Squeeze any patterns on the baking paper as you wish.
Put in the fridge until it cools completely.
Carefully remove ready-made decorations from the paper and decorate your muffins.
Chocolate Cups for Desserts
Chocolate goes well with fruit and creamy mousses. You can prepare a cream with red fruits like raspberries and strawberries and create a delicious flavor combination. You can enrich the cream with crushed biscuits; that will give a subtle crunchy effect. Chocolate cups can also be filled with icecreams. Your imagination is the only limit.
You can try making charming chocolate bowls and use them as a practical decoration for your dessert. The cups can be made of one or more types of chocolate. If you want to combine several, you'll need some practice, but with patience, there's nothing that can't be done.
You will need a form (for example cookie cups) and previously melted chocolate of your choice:
Pour the mass over the cup so that it covers it entirely. You can also gently tap the cup with chocolate on the tabletop so that the air bubbles disappear. Because of that, the surface of the sweet cup will be smooth.
Turn the molds upside down and place them on the baking paper. Now put them in the fridge for the chocolate to solidify.
Having Fun or Being Perfect?
Don't worry if something goes wrong. For example, when tempering chocolate, it's easy to overheat it. Unfortunately, chocolate that has been overheated may no longer be suitable for decoration. Nothing is lost, though! Although you need to start tempering with a new batch of chocolate, you can still use the previous one as a filling or ingredient for a cake.
If you are serious about baking, make sure you have good quality chocolate. And if you aim for perfection and want to make sure that your chocolate decorations are excellent, start working with gloves. This way, you will avoid leaving your fingerprints all over your decorations. After all, it takes time and effort to make them!
Most importantly, working with chocolate is supposed to be fun! You can't be serious with something so delicious in your hands. You can even involve children in making decorations – they will be thrilled with how creative it can be. For a moment, you can be a child yourself and let your imagination run wild!