Blank white walls create a nightmare out of a home. With nothing interesting or homely to look at, a living room deprived of art or beautiful collections looks just like a box. But who wants to splurge a fortune on wall art when every piece of likable art you come across could pay a month of your rent, or maybe even a year?
Hence, the best course of action is to take the matter into your hands, literally, and create your very own DIY wall art. Unique and personal, the DIY wall decor could be all that you need to add more depth and intimacy to your household. From simply turning your most modest possession into statement pieces to having a museum-worthy art wall gallery right in your living room, these few DIY wall decor looks will spontaneously shape a better living room for you.
So, start right away and bring the best of these DIY wall decor ideas into your home:-
Art Wall Gallery
You can never go wrong with the classic art wall gallery look. Easy to create and tweak depending on your style, you could make an art space that totally fits into your space. They never go out of style, and picking from contemporary art, fine art, kids art, photography, you have quite a lot many options that can belong with the style you use to portray your living space.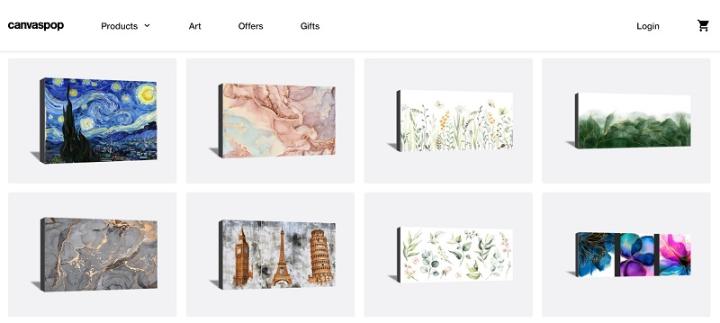 Creating a DIY art wall gallery requires minimum input from your side when you choose to make one with Canvaspop wall art. All you need to do is determine the canvas sizes, art style, and color palette you wish to include in your room. Then pick artworks to get printed on canvas from CanvasPop and have your very own art wall gallery canvases delivered to your home. The rest is simple, choose where all the canvases go on the wall, and you have a very interesting wall to stare at!
Hanging rugs
There is something very comforting and homely about hanging rugs or textiles on an empty wall. They look extremely nostalgic and tend to make you homesick for a place of great wonder and art beyond the usual conventional wall art kinds like paintings and frames. The hanging wall rugs come in unique pictorial designs as they take place on walls and give you something to look at. You can usually see rugs depicting scenes like "The Hunts," Forests, or village ladies, that look ethereal when portrayed on vibrant knotted textiles.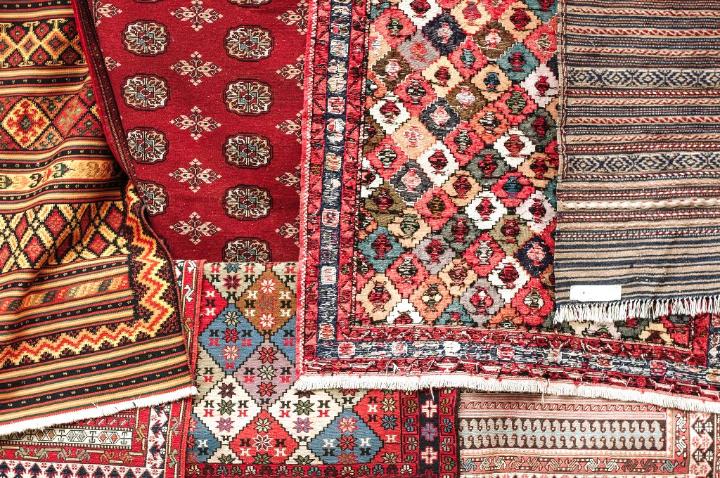 You can DIY the hanging wall rug look using two rustic pieces of stick and displaying the hanging like a scroll from either side. Other options include framing the rug in a modern, sleek frame that brings the conventional and the contemporary together. You could also hang these from a wooden beam, just as you would do with any other hanging wall art piece.
Embroidery frame art
Embroidery frames work great for adding your unique touch to clothes, furniture drapings, and other fabrics. And, they also double up as beautiful pieces of wall art if you know what to do with them. For turning embroidery frames into art, all you will need are a few pieces of fabric that would look exceptional on your wall. They could be anything from a cute bandana, an old silk shawl, or a bedsheet that you don't use anymore.
Cut the fabric of your choice to fit the frame with a few spare inches. Further, embroider it if you wish, or you could just use the fabric as wall art in itself. Fit the cloth into the frame and secure the backends of the leftover fabric to the frame with strong glue. Your DIY embroidery frame decor is ready to hang! You can even change the fabric when you wish or to suit the mood of the occasion.
Chinaware wall art
Anything from your possessions can be converted into decor if you have the eye for it, and one of those things can be chinaware. If you have an extensive collection of beautiful utensils that are sitting gathering dust in the storage and you really ever use them, it is time to bring them and give them a new life.
There are many ways to display your impressive collection of china utensils. Of course, one of these ways is to secure them nicely to your wall and have an art gallery created out of utensils alone. If you have a shared dining cum living room space, this would totally set you in the mood for homely dinners. Another place to stack up your chinaware is on your hearth shelf. The look can work great if the design and color of the wares complement your living area.
A rustic wall clock
If you are a fan of warm, rustic spaces, adding in a homespun piece of art such as a wooden wall clock will add a bit of 'oomph' to your living room. Apart from looking sophisticated and elegant, creating a DIY rustic wall clock is very easy. You will need a round piece of wood or a square if that is how you want your clock to be. Then you will also need some white wood paint, wood varnish of your choice and a clock machine.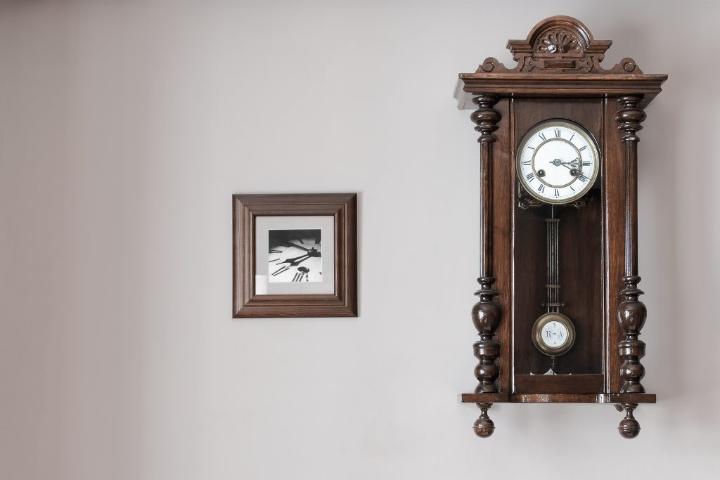 Begin by taking the wood piece of your chosen color and dimensions. File away the rough edges and the surface for a smooth finish. Add a clear wood varnish if you want the piece to look shiny, but if you want something rustic and more natural, let the wood be as it is. Now add in numbers using a sharpie, black paint, or number stickers. Now add in numbers using a sharpie or black paint. Drill a hole into the center of the wood piece and set it in the clock mechanism on the backside of the wood piece. Attach the clock needles on the right side of the clock, and the rustic wall hanging is ready to be used!
Kids' wall decor
If you have a budding Picasso at your home, you need not worry about any DIY wall art at all. Your child's imagination and a chart-full of space for your kid to draw and paint. Start by cleaning the surface of your wall that you wish your child to use to explore their imagination. Now get a big enough chart that fills up the allotted place on the wall. Stick this to the wall with print-friendly double-sided tape.
Each week come up with new ideas for your kid to draw or paint, and hence every week, you get to have a completely unique space on your wall designed by your very own artist. Change the chart when the first one is full. Keep the drawings safe until your child gets older to draw imagination from their previous works and recreate them.
DIY art decors just require a bit of imagination from your side. But once you get started, you can have a plethora of ideas that will have you switching your living room decor every once in a while.