Your home is your palace- a place you take pride in and seek comfort. So it only makes sense that every now and then, you feel like you want to redo things here and there for a new look. Redoing your home is always a fun project, whether you are doing it yourself or having an expert help you out. It's a great way to not only make your home look better but a time when the family can come together to brainstorm ideas about what they want and how they want to get it done. While it's fun to discuss how the kids might want something special for their room, and you might want that home theater system you've been thinking about for years- when it comes to actually get the work done, it can be a bit challenging. Especially if you live in an older home that requires a bit more work to get the infrastructure up to speed, it can be quite difficult to manage a redo.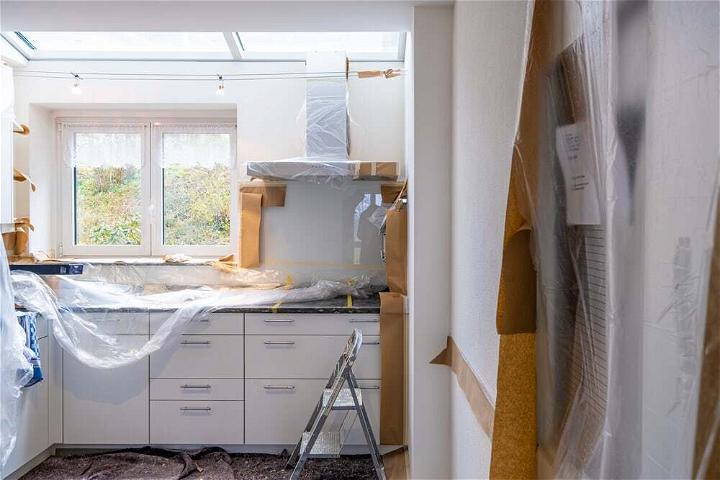 However, home remodeling has also changed a lot in the past few years. Smart home features, digital control options, auto-adjusting lights, and central air conditioning systems are all things that were available just a few years ago. The more time you spend looking at upgrade options, the more you will see things you previously weren't aware existed.
Whether you are looking to redo the house to make it more salable or just improving it for yourself, here are a few things you can do that will make a big difference.
1. Kitchen
Arguably one of the most important and most used spaces in the house. The kitchen is central to most homes, and even if you don't use it much, it's always nice to have a nice-looking and functional kitchen. Moreover, for homes on the market, the kitchen plays a significant role in the overall evaluation of the home; a better kitchen can fetch you a much better price. In fact, potential buyers are more willing to buy a home with a functional, modern kitchen even if the house is lacking in other departments. Even if you aren't looking to sell, it's always a great place to upgrade that can completely revamp your living experience. Modern kitchen upgrades such as integrated appliances and natural stone countertops make the place beautiful and extremely durable as well.
2. Roofing
Roofing solutions can easily last several decades, but throughout their life, they are still prone to damage and do require frequent maintenance. With the decrease in the price of solar panels and other energy-producing roofing technologies, it is a lot more profitable for consumers to invest in this technology today. The roof builders from tsimpsonroofing.ca suggest that you don't need to completely redo your roof to incorporate solar panels. Many roofs can accommodate the latest panels in their existing form, and you can easily make your home independent from grid power. Moreover, you can also make use of solar water heaters that will reduce your dependence on regular water heaters. You can even design your roof to channel rainwater into storage tanks, reducing your dependence on city water supplies or boreholes.
3. Flooring
One thing that stretches to every corner of the home, other than the roof, is the flooring. Having the right flooring in the right areas definitely makes a difference in the look and feel of the space, as well as the usability of the area. One area that often needs flooring repairs is the garage. There are several things you can do for your garage flooring that is not very time-consuming or expensive, and they will last quite a while. Whether you have a workshop in the garage and need a durable floor or you just want to make it look better, the options are endless. In other parts of the home, such as the kitchen and the bathroom, the right flooring options can make the space safer, increase hygiene and make it more visually appealing.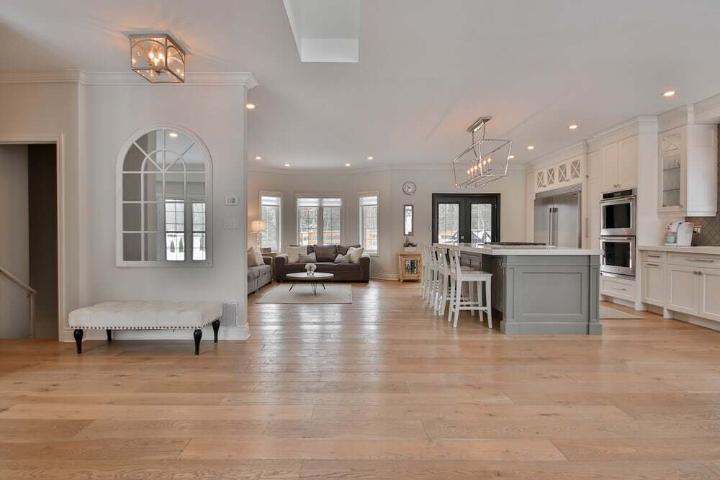 When redoing your home, you also want to keep in mind the maintenance and renovation costs for the solutions you choose. Some things might require you to completely pull out existing fittings, while others can simply be added to the existing infrastructure. While installing new solutions is one thing, it can often cost just as much or even more to remove an existing solution. When installing things that require technical expertise, such as integrated kitchen solutions or epoxy flooring, it's best to have an expert help you out. Getting the job done right the first time will help save you the hassle of ongoing repairs and routine maintenance work due to poor installation.