Waterman is a pioneer fountain pen brand that has undergone numerous transitions over the decades.
However, at the heart of it all, it has managed to maintain its signature approach of producing elegant fountain pens that are a joy to own.
The Waterman Hemisphere and Waterman Expert fountain pens are fine examples of the firm's continued innovation. Their features deliver outstanding functionality and the refined classy feel that we have come to expect of Waterman pens.
Still, when buying either of these stellar pens for yourself or a loved one, it is important to keep in mind that each one offers a distinct writing experience from the other.
So, in this review, we compare the Waterman Hemisphere and the Waterman Expert fountain pens to help you make the right pick.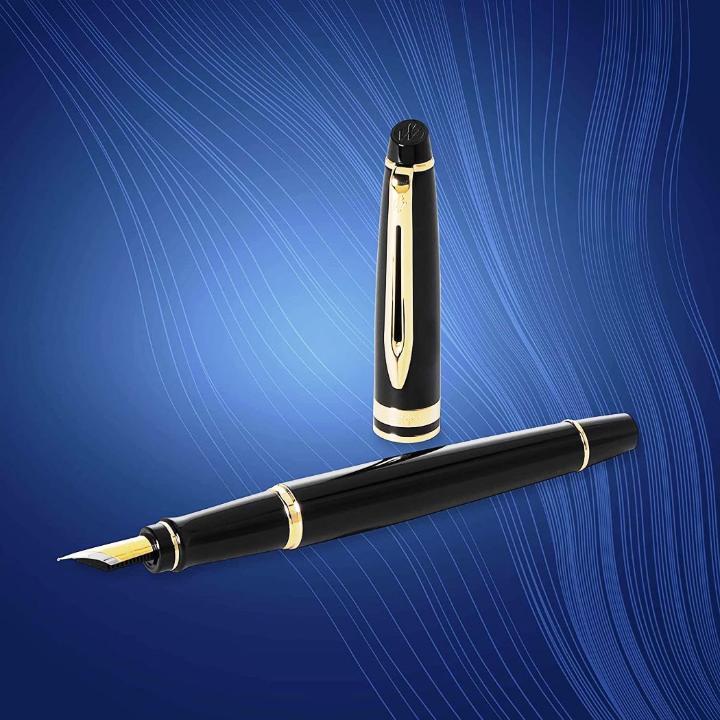 Cozy up and let's see what they have to offer.
The Waterman Hemisphere
The Waterman Hemisphere comes packaged in a lovely Waterman gift box.
It has a relatively slim barrel made of metal that makes it just weighty enough for comfortable handling. It measures just slightly over 10mm in width.
Aesthetically speaking, this fountain pen's barrel has a smooth finish that is well-accentuated by either chrome or gold trims; depending on your preference. Both the nib and trim near the grip section are also engraved with the Waterman trademark.
The Writing Experience
The Waterman Hemisphere fountain pen weighs about 24 grams and is thus a lightweight pen that takes little effort to glide along as you write.
However, its weight balance can be altered based on whether you use the pen posted or unposted. If you post it, it will likely feel a bit heavier at the back due to the additional weight and length added by the cap.
The cap, nevertheless, easily clicks into place when posted and has a nice compression fit that does interfere with your comfort while writing.
You could opt for a fine or medium nib for your Waterman Hemisphere writing experience. They are both made of stainless steel and work great. Choosing between them simply comes down to which of them you feel would showcase your handwriting at its best.
Pros
The slim design makes the Waterman Hemisphere easy to handle. More so for writers with small hands or those that simply prefer a light fountain pen for long writing sessions.
The pen does not limit you to one filling system; it can be filled using a cartridge or a converter.
It maintains an even flow of ink throughout the writing process.
Cons
Unlike most pens in its price range, the Waterman Hemisphere does not come with a converter, only an ink cartridge is provided.
The injection-molded grip section has a seam in the middle which can be unpleasant depending on how you handle the pen but it can also be sanded down.
Check out this video from Pens and Tea of her writing with the Waterman Hemisphere.
The Waterman Expert
The Waterman Expert equally comes in a classic blue Waterman gift box.
At first glance, you will likely notice that its barrel is thicker than that of the Waterman Hemisphere. This, coupled with its metal body, makes it a slightly heavier pen.
The single-color lacquer finish of the Waterman Expert pen is complemented by gleaming metallic trims (of gold or chrome) on sections of the barrel, on the clip, and both flat ends of the pen.
These design touches deliver a vintage appeal that is, at the same time, modern and suave.
The Writing Experience
The Waterman Expert is not a lightweight pen but it is also not so heavy that you will find it cumbersome to write with.
It may only be a poor fit for you if you have small hands or prefer pens with a narrow grip section.
Speaking of the grip section, it is smooth and has no threads that would make it uncomfortable to handle the pen.
The Expert has a snap-on-cap that clicks when properly posted. Admittedly, posting makes the pen back-heavy but it does not destabilize it because the barrel is already sturdy.
Regarding nibs, the medium is the most common and it delivers fairly well. It is made of stainless and remains rigid as you write which helps make your penmanship flow neatly and consistently.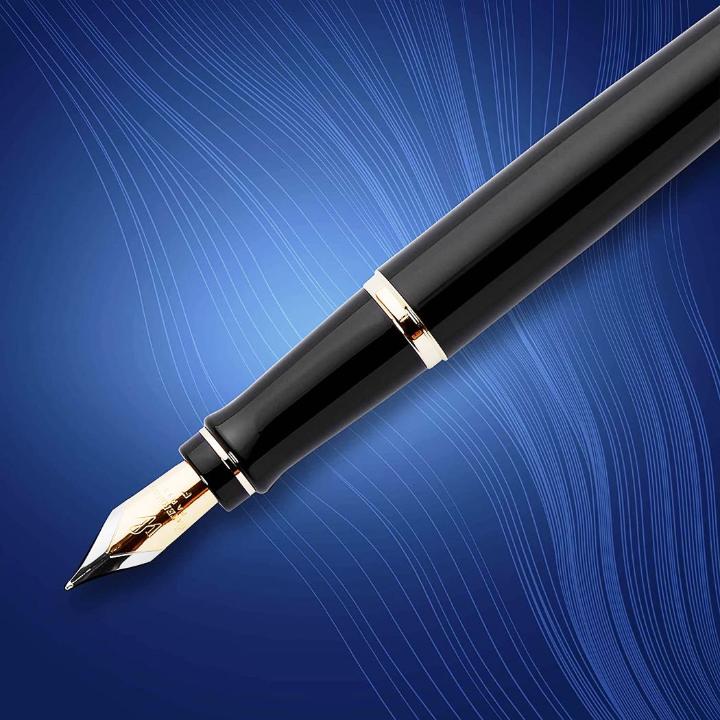 Pros
The lacquer finish of the Expert is superior and less prone to chipping even with some rough use.
The pen is compatible with both ink cartridge and converter filling systems.
Cons
The wider barrel and heavy feel of the Waterman Expert may not be ideal for everyone.
You would have to buy a converter separately if you would like to use your own fountain pen inks.
Check out this thread on Reddit reviewing the Waterman Expert. And this Fountain Pen Network thread on the Waterman Expert Deluxe.
In Summary
The Waterman Hemisphere may be a good choice if you:
Prefer a compact lightweight fountain pen.
Are buying a fountain pen as a gift because it can be used by a wider variety of writers.
Have small hands
Are looking for a beginner's fountain pen or upgrade that is neither basic nor too sophisticated.
On the other hand, the Waterman Expert may be suitable if you:
Enjoy handling a slightly weighty fountain pen.
Have large hands and would have a hard time writing for long stretches with a pen with a narrow grip section.
Prefer a fountain pen finish that remains pristine even with frequent use.
In a nutshell, the Waterman Hemisphere is a more conventional and practical choice for day-to-day use as opposed to the Waterman Expert which may require a more skilled fountain pen user with refined tastes.
Both of these pens are absolutely gorgeous fountain pens. Think about what level fountain pen user you are and how far you want to go into the fountain pen world, to decide on either the Waterman Hemisphere or the Waterman Expert fountain pens. You just can't go wrong with Waterman fountain pens. In my opinion, either choice will be a good choice!