When one rises, the other soon follows; temperatures and cooling costs. For most Canadian homeowners, summertime always comes with the need to keep cooling costs as low as possible.
So if you've been brainstorming how to keep your home cool without hurting your budget, you're not alone. But summer heat need not burn through your budget on energy. You can keep your home cool and even save money while doing so.
Read on to learn how you can keep your home cool at minimal cost while those hot periods in Canada are coming.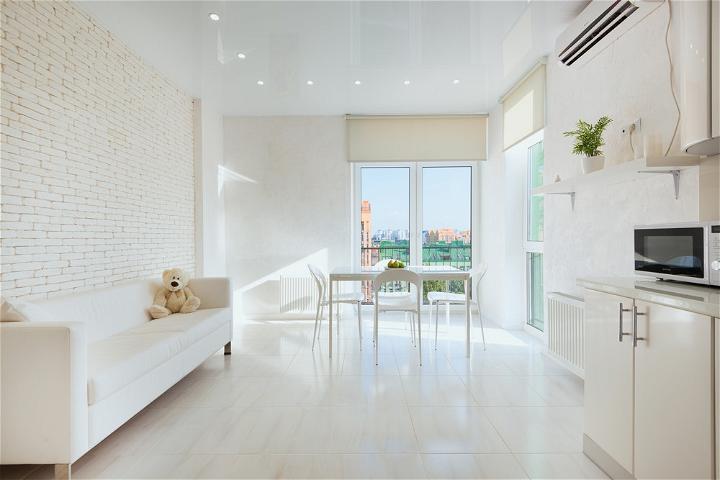 Invest in Energy-Efficient Doors and Windows
Most of the cooling and heating energy in homes escapes through windows and doors. The loss of energy particularly gets worse when the windows are old, increasing the cooling (or heating) bills.
An effective way of reducing your cooling costs is by investing in energy-efficient Ecoline windows and doors installation. This home improvement might seem expensive in the short term. But when the long-term cost savings and benefits of having these energy-conserving units are considered, investing always becomes easier.
Energy-efficient doors and windows would help you to balance and keep the desired temperature inside the home while keeping out the heat (or cold). They are built to significantly shield you against the prevailing weather conditions.
For instance, in the summer, energy-efficient doors and windows work by maintaining a cool temperature in your residence. At such times, an energy-efficient door or window would keep the heat from entering the room, reducing the need for artificial cooling systems. With that, less energy is used, which helps you keep cooling costs low.
To reduce cooling bills, consider energy-efficient doors and windows that have low air leakage and solar heat gain coefficient (SHGC) values.
Also, only go with Energy Star-certified units. They can save you as much as 15% of your energy costs.
Commit to Proper Air Conditioner (A/C) Maintenance
A poorly maintained A/C is an inefficient one. This is because when an A/C is not properly maintained, its filters pick up dirt, dust, and debris, blocking the airflow. As a result, the units work extra hard to cool your home, consuming more energy and raising your cooling bills.
Aside from increasing the cost of cooling your home, the unit might even stop working altogether—especially when you need it most!
To keep your cooling costs low, commit to carrying out proper maintenance on your AC. Every month, clean and replace the cooling system's air filters, especially during summer. Remember to also clean the coils in the evaporator and condenser. It's also helpful to invite professional HVAC technicians to inspect the cooling system regularly.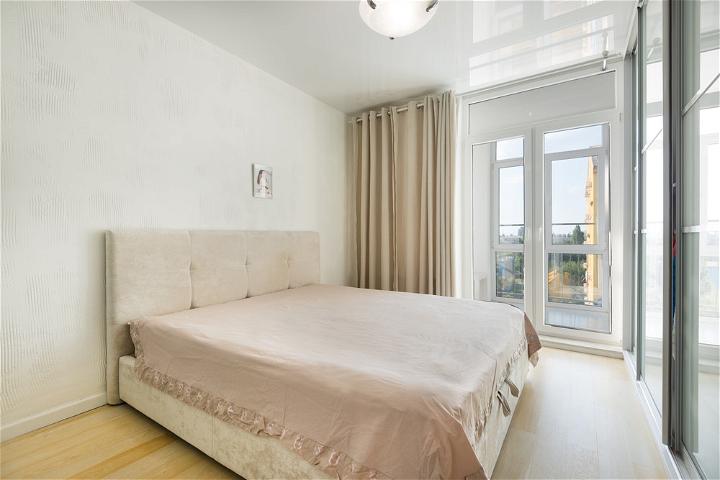 Install Blackout Curtains
Blackout curtains are another efficient and cheap means of minimizing cooling costs in homes. Also known as thermal drapes, these curtains have thermal insulation and can prevent the loss (up to 33%) of cool air (or heat) through the window. They help to keep out light and heat from the sun and keep the temperature of the room constant.
In the summer, they keep light and heat away from the room where they are installed. In the winter, they help to trap heat. This way, energy is saved since the cooling (or heating) system is used more efficiently—lowering the energy bills.
How to make your blackout curtain more energy-efficient:
When the curtain is closed, ensure it is resting on the walls around the windows on every side.
Ensure the curtains are long and wide enough. An ideal length would make the curtains rest on the sill of the window, while a good width would make them touch the walls on the outside of the window.
To keep the thermal efficiency of the curtain, do not ruffle them after they've been closed.
Install Ceiling Fans Throughout Your Home
If you're tight on budget and installing an air conditioning system in your home isn't economically feasible at the moment, you may want to consider installing ceiling fans. Compared to A/Cs, ceiling fans are cheaper and require less maintenance. They are designed in various styles and sizes and can reduce your room's cooling cost by as much as 8%.
What if you already have an air conditioning system in your home? You're still in luck! You can save on cooling costs by simply letting your ceiling fans supplement the air conditioning system. That way, the thermostat can be increased by as much as four degrees. That would make the air conditioner come on less often. As a result, energy consumption would be reduced, along with cooling bills.
Other tips that can help save on cooling costs include:
Before you pull the purchase trigger, ensure the ceiling fans you're buying are energy-efficient, preferably with the Energy Star stamp.
To ensure efficiency, confirm the ceiling fan is properly installed.
Always switch off the fans in unoccupied rooms.
Install the regulator where it's easy to switch on and off.
Be sure to choose your ceiling fan based on the purpose of each room.
The Bottom Line
To cool your home at minimal cost, you need to be alert to the route through which heat enters and leaves your home. As the old saying goes: block all the loopholes.
If you're planning to install windows and doors in your new home or replace old ones, the energy-efficient types are the way to go. While those types of units may cost more, they'll save a lot of money in the future.
When installing blackout curtains, make sure they're properly installed. Finally, always opt for energy-efficient ACs and ceiling fans and see to their proper installation and maintenance.