Your big day is around the corner, and with all that excitement, you must also be feeling overwhelmed. Especially with all the decisions that come with it! Spending a fortune on your wedding dress is not what everyone would do without thinking twice. So, while you are here, we have got you covered with these 10 tips for choosing your wedding dress inexpensively. We know it has to be flawless in all possible ways but who says it has to make you spend all your savings on it?
Maybe you have always dreamt of wearing a beautiful satin bridesmaid dress long on your big day! The perfect silhouette dress for your big day. That comes with beautiful strap sleeves and floor-length. While you feel truly feel like a mermaid wearing it walking down the aisle! The thought is mesmerizing, but certainly, a satin dress price could be hurtful! So the best part would be if it costs unbelievably less, right? Apart from this perfect piece in mind, you may have many more dream dress ideas. So we have also rounded up below these pretty useful tips that you should definitely consider to make an economical big day choice to get a wedding dress inexpensively!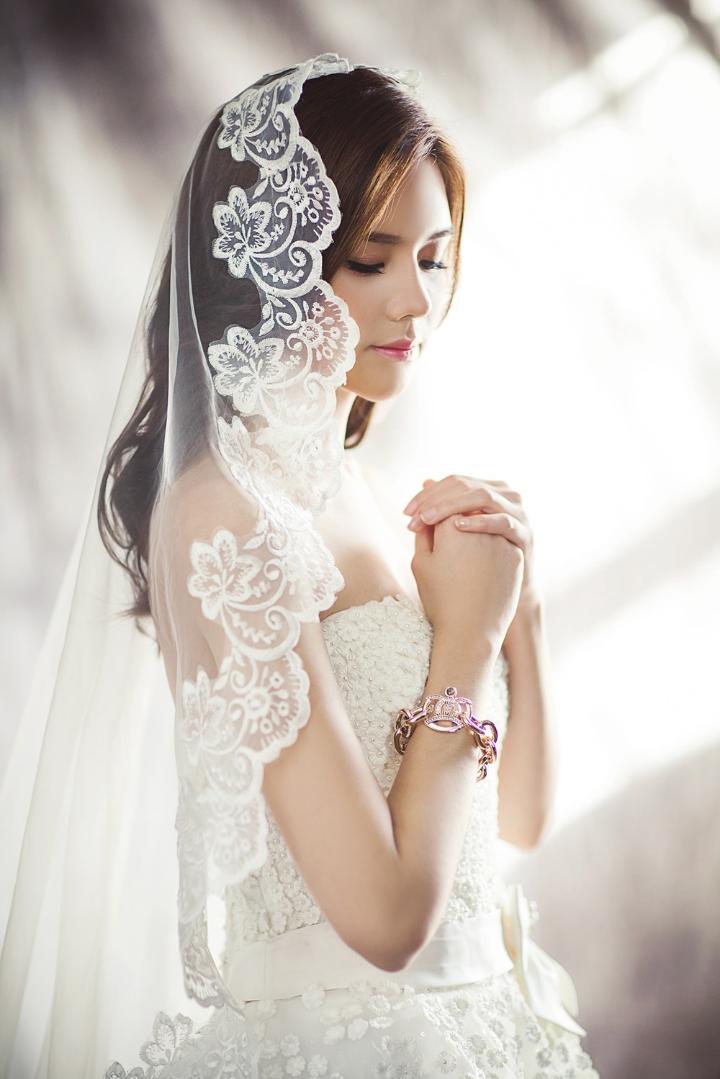 Let's find out.
1. Go For Something Pre-loved
The new trend in the marriage industry is now more and more people realizing that their wedding gown is going to be no doubt the highlight of the day. However, that doesn't mean it should be the highlight of their financial kickback as well. So, here's an idea you can instead choose something that is pre-loved or pre-owned by someone else. You can find some really beautiful pieces here at AW bridal as well. Or you can simply look for other brands that are offering rent a dress option or thrift stores with pre-owned dresses.
2. Get Help From Online Stores
This is no secret that most times, physical wedding dress stores can cost way more than the ones available online. Some reasons can be their outlet's location, outlet's maintenance cost and certainly the experience that you enjoy while visiting them for tryouts. However, for online stores, these notions are different. So if you decide to advance towards buying your wedding dress online, here are a few ideas: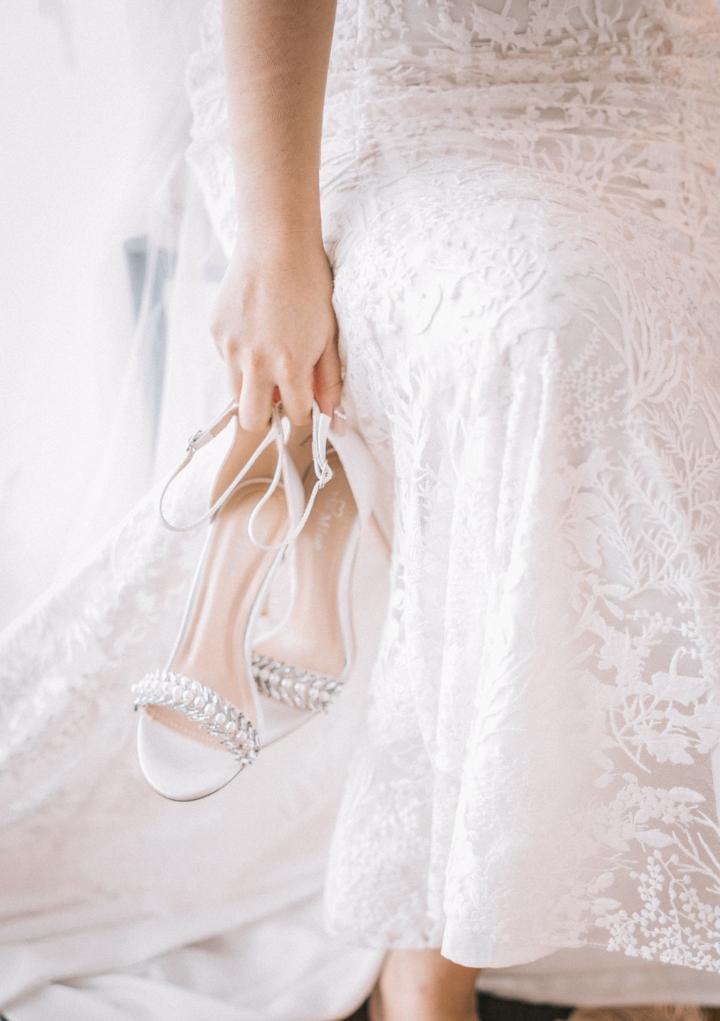 Firstly, make a list of online stores that have good repute and community online.
Make sure to have your accurate measurements and compare that with the size chart available on the online store. If they don't have any, specifically ask them to share with you the size chart before you place the order.
Ask for their return and refund policy, if any.
Ask for any alterations that you may require after actually receiving the dress.
3. Go For Something Borrowed
Another idea for choosing your wedding dress inexpensively is to borrow it from an acquaintance. Maybe a friend, sister, cousin or any other family member. Since a wedding dress is usually worn for a maximum of 8 to 9 hours so it will definitely look almost brand new.
But however, keep it in view that while asking, be considerate and look if they are actually comfortable lending it to you or not. Since wedding dresses certainly hold a sentimental value and you wouldn't want to step over their feelings.
4. Find Something Simpler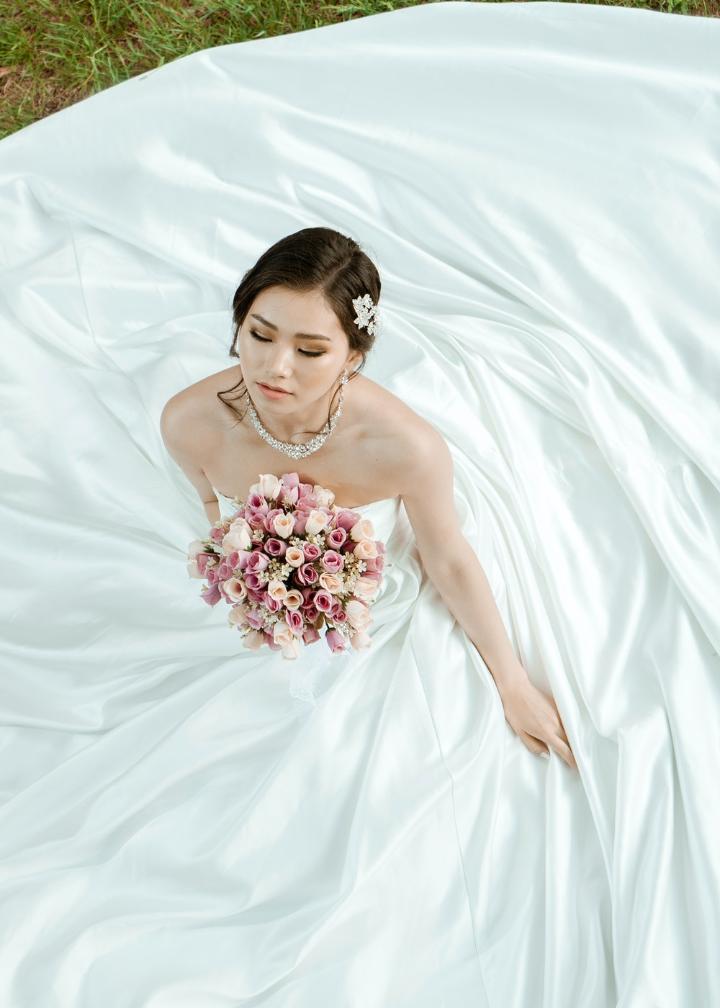 If you are not really comfortable with getting something pre-loved or borrowing from an acquaintance. Another way is to shortlist which type of wedding dress you want to wear? Is it going to be heavy with laces, embroidery or beads and material? Because the more material or tail you want, the more costly it is going to be. So, if you absolutely want something brand new but also want it to be in your budget, here's something else that you can do. Just choose the one that is rather simpler and isn't that design-heavy.
You can also base this decision on choosing the fabric of the wedding gown. If you wish to add more fabrics, it's definitely going to cost more. So you can go for a satin bridesmaid dress long or ask for the dresses that come with a single fabric. Now, you might be told that a simpler wedding dress will make you look ordinary or something. But, that's not the case. You can always spice things up and balance the dress with makeup and jewelry accessories you will wear along.
5. Get It Customized
We know the word customized means more money in general terms! However, that's not what we are suggesting here. This tip is all about running your creative horses and reaching out to a local tailor or seamstress around. Then get your dress customized and stitched by them. Undoubtedly, the outlets that offer customized designs are charging pretty hefty prices, as well. So, going for a local option is ideal in all possible ways. Here's how:
You can get the dress stitched in particular to your size and requirements.
You can get it to be as customized and peculiar about the details as you want; take your time to find out the most appealing inspiration or idea you have for a big day dress.
Before finalizing your dress, make sure to be clear about the timing required for the dress to be ready on time.
6. Choose Something Different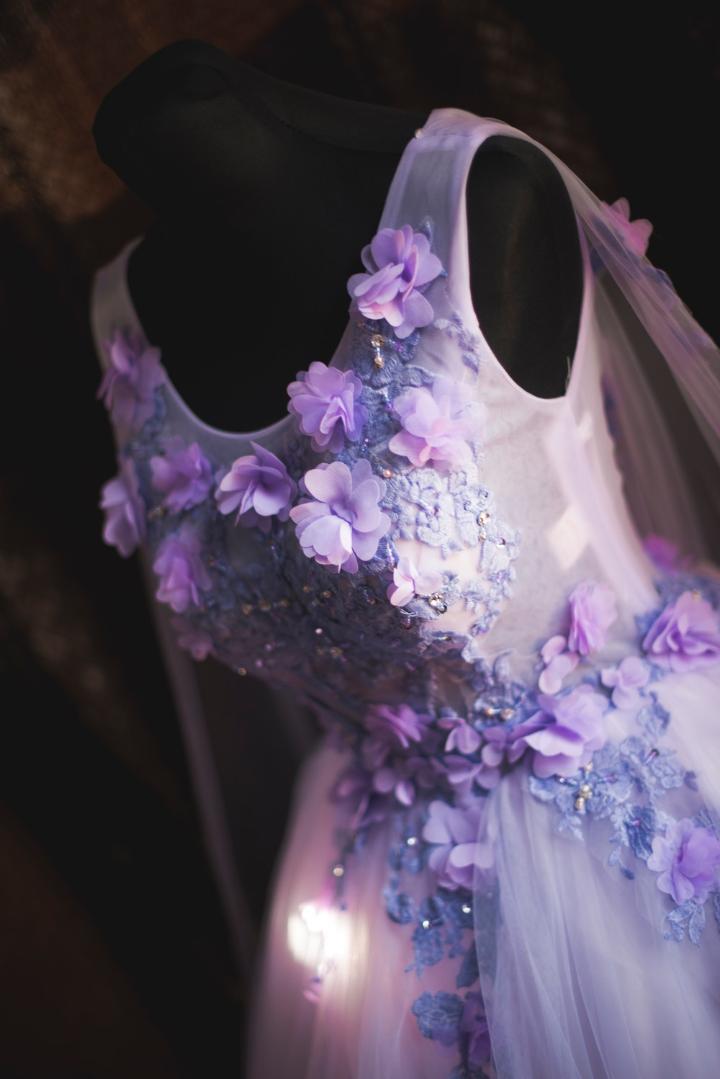 Times are changing, and so are the traditional dynamics, as well. Now, couples are more open to trying something new and out of the ordinary for their big day! Whether it's about having an intimate backyard wedding or a breezy beach wedding, everything is possible.
Given that, you can enjoy full liberty at choosing something different from your wedding dress. So you can either choose your dress keeping in mind the kind of audience and wedding you are planning to have. You can go for a cocktail dress, a fancy ball dress or simply an evening outfit with just the right amount of fancy.
7. Hunt For Samples On The Brands
Each wedding dress outlet brand has certain dresses as samples that several brides-to-be try before they make a final decision on choosing the dress. Some outlets then sell these slightly worn sample dresses as wedding dresses too at a much-discounted price. This can also be one great idea to find a wedding dress that can be sort of new in its own way but also cost you much less. However, there are a few things that you should keep in mind:
For a sample dress, the store will most probably not offer any alterations or steaming.
You will need to get the dress dry clean by yourself and check for alterations as well. Those alterations will also have to be done by yourself or a local seamstress.
8. Be On The Lookout For Sales
Many brides are already always on the lookout for sales at the big retail stores or local area stores! What happens is that you can choose a few dresses that you really like at the expensive brands. After that, look out for the sales on the closest copy of that dress that any local area store may have, so you can easily and economically afford the dress you like.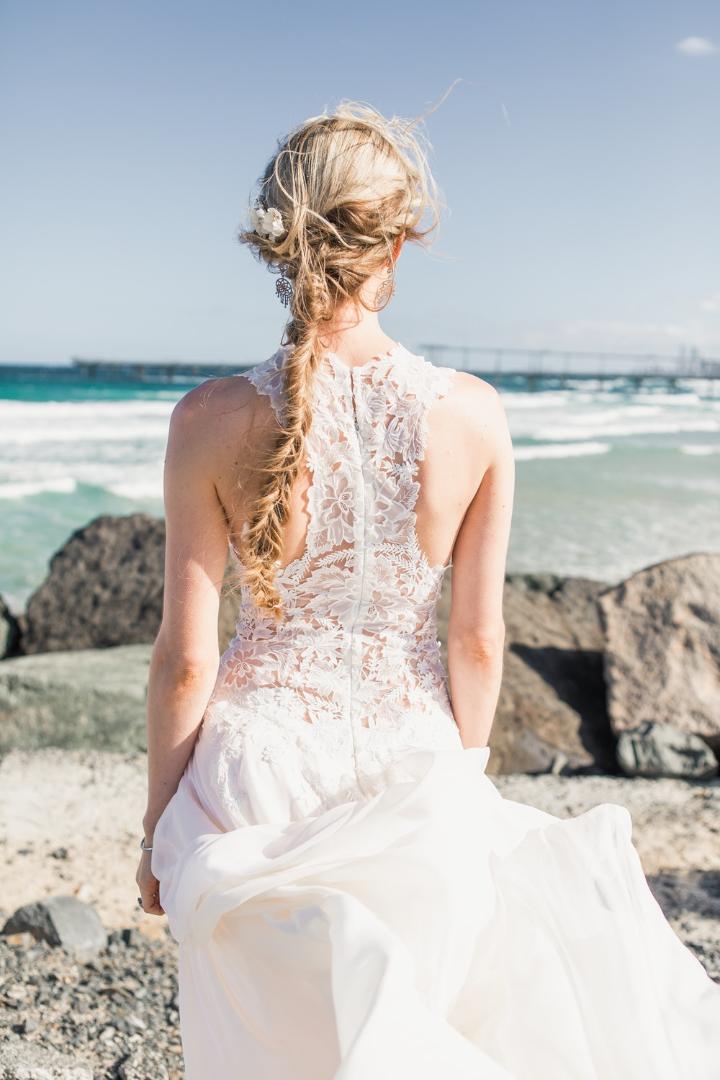 One thing to keep in mind is that since you are making economically considerate decisions here so, you will have to love the copy dress as much!
9. Buy It Off-season
Last but not least, off-season shopping certainly has its own benefits. Autumn or winter weddings are the least popular ones, so usually, every outlet has off-season sales during these seasons. This will be the best time for you to pick and finalize your dream wedding dress at a low price. If you love the silhouette satin bridesmaid dress long, in the season, it could be pretty expensive. However, in the off-season, you can get the dreamy dress at a very affordable price.
So, one more thing to add to your list will be to stay on the lookout for off-season sales around your area.
10. Buy Separates
There's one more thing that you can do which is buy separates instead of buying everything from one place. Buying separates almost the same as going with choosing something different. You can go for a long embellished skirt with a beautiful complimenting top.
Or something similar. This could be your way of making your wedding day choice on your own term, by certainly not conforming to the traditional wedding dress norms.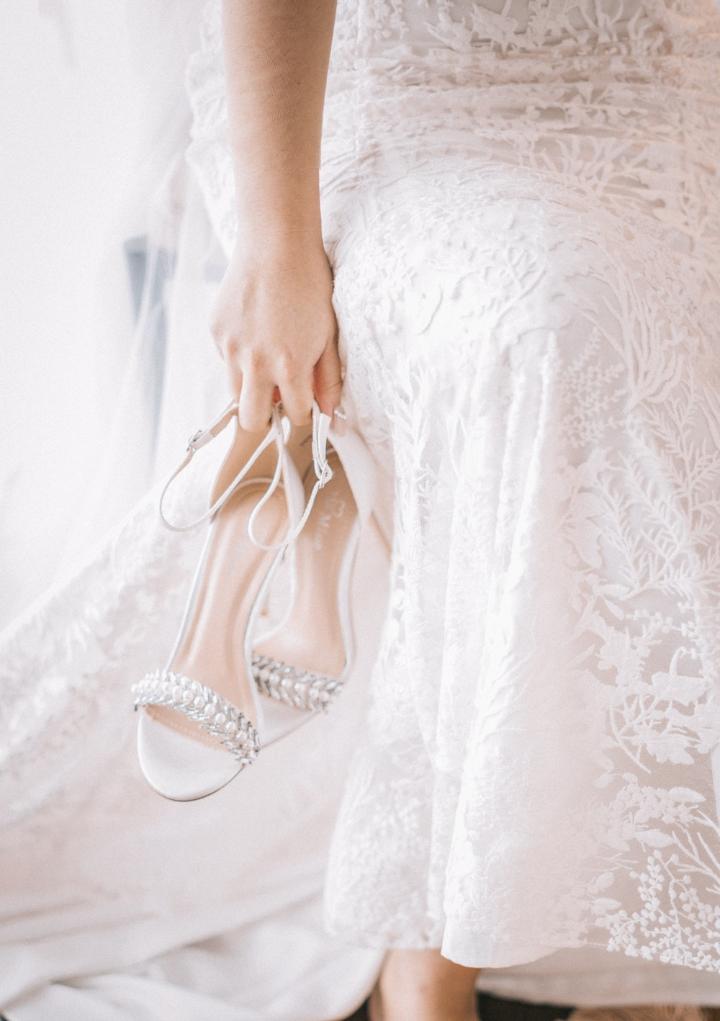 Final Takeaway
We bet all these 10 tips for choosing your wedding dress inexpensively must have been pretty helpful! The idea is to make your wedding day decisions smartly and economically viable. Maybe you don't want to spend a fortune on the wedding itself but rather have a cozy and intimate wedding or honeymoon with your partner afterward. Hence, all these tips can actually help you make these decisions easily while keeping your big day spark in place!
Get started with shortlisting, which tips you sync with more, and it's time to shop!