Hot summer days are coming, and most of you know what it means. It's the camping season! The time has come to get ready for your first hike during the season. Preparations for hiking don't take too much time. Though, you need to approach it with full responsibility. After all, the success of your camping experience will depend on how well you were prepared for it.
To enjoy your road trip to the fullest, we suggest you consider getting yourself a rooftop tent instead of a regular one. Rooftop tents have been gaining popularity in recent years, which makes a lot of sense. They are convenient, easy to use, and perfect for wild nature. Here are six situations where you'd wish you'd had a rooftop tent.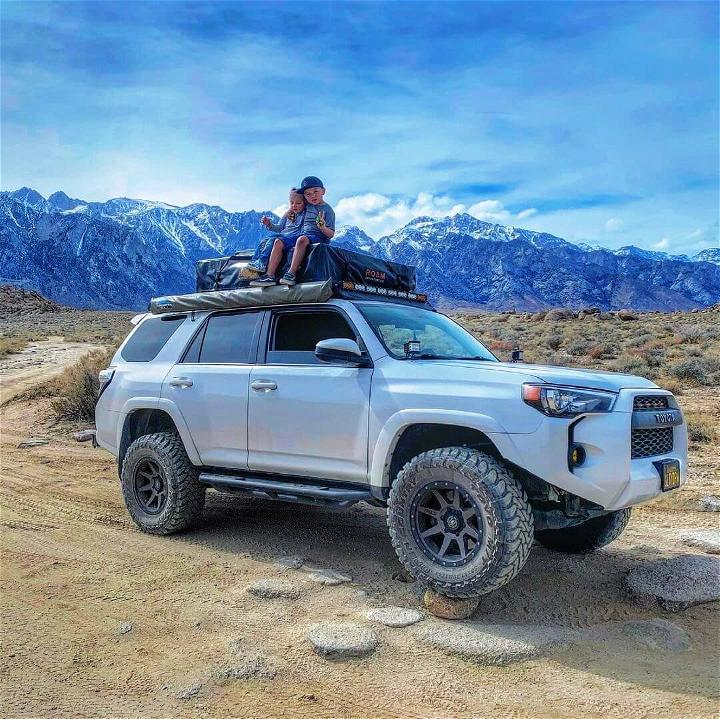 1. When you value your time
Let's start with the obvious one. No one likes setting up tents, especially after a long day of driving or hiking. Depending on the type of your regular tent and your skills in setting it up, this procedure can take up to an hour. Not to mention that you have to find a perfect surface for your tent, which can take a while, depending on where you are. Next, you'll also have to bring everything you need for a good night's sleep, including a sleeping bag, a mattress, and other things. All of these preparations can take a really long time.
Getting ready to sleep in a sleeping bag takes about 5 to 15 minutes. It already has everything you need inside. Just take a ladder, unzip the cover and get in. It's that simple!
2. When the space in a car is limited
Tents, mattresses, pillows, and things like that always take up a lot of space in your car. Though, what if you need your trunk for other things like hiking equipment, bikes, and more? Well, in that case, having a tent on a roof seems like a perfect option, doesn't it? These tents often come with everything you'll need for sleep, so it frees a lot of space in your car for other important stuff.
3. When the weather is not perfect
You can always predict the weather. This is especially true for those who plan their road trips or hikes far in advance. With a regular on-the-ground tent, you'll have constant concerns about the weather conditions and preparations for the worst-case scenario. You'll have to carry much more items with you if you want to be ready for cold and hot weather.
However, when you sleep on your roof, you don't have to worry about rain, mud, or other bad conditions. Such tents often have better weather protection than regular ones, which leaves you more room to enjoy yourself and less room for stress.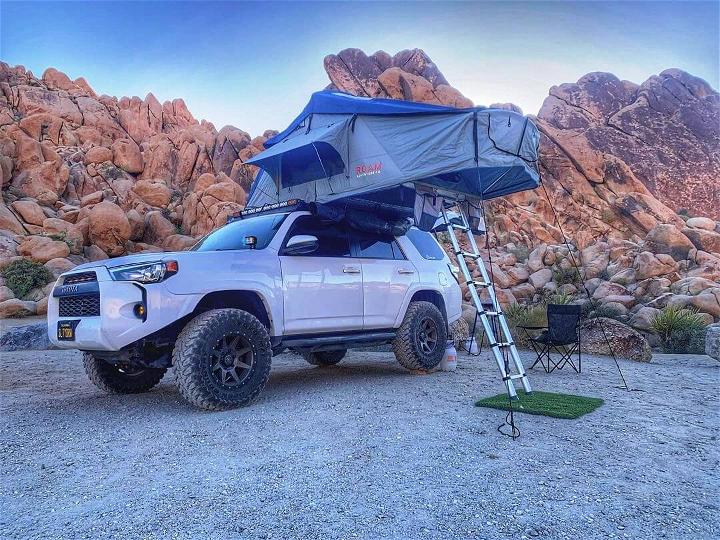 4. When pests are your enemy
We go to nature fully aware that we are not the only ones who are going to be there. We are fully aware that wild nature is also a home for lots and lots of other species. Some of them are way less pleasant than others. Maybe you personally are not so scared of spiders, snakes, and other living creatures who can crawl into your tent. Though, lack of fear doesn't mean safety. Depending on the area you are hiking or just spending the night, pests can vary from being life-threatening to harmless, especially if you travel across Australia. You don't want to take any chances and roll the dice here. Purchasing some of the best rooftop tent australia can offer you will help minimize the risks. Staying safe in nature should always be your number one priority.
5. When you are really bad with regular tents
Let's be honest here. Not all tents are super easy to set up, just as not everyone is not very skilled in doing it. Setting up a tent can be a lot of hard work as well as stressful. Some people just don't want to bother with it. Who wants to waste their time in nature stressing out over tent poles and things like that? Rooftop tents don't have any special techniques when it comes to setting up. They are already there, on the roof, ready for you to use.
6. When you can't afford an RV
Rooftop tents camping experience is often compared to RV traveling. Indeed, these two experiences are rather similar. However, RVs cost a lot of money, which not all travelers can afford. However, a rooftop tent offers similar comfort at a much lower price. It's like you have a small house set up on the top of your car, which you can access at any time, except when you are driving, of course.