If you want to enhance your writing skill, it is high time to skip all typical writing books and podcasts and play some word games instead. Word games are great ways to elaborate your vocabulary, enjoy a story and have a lot of fun writing.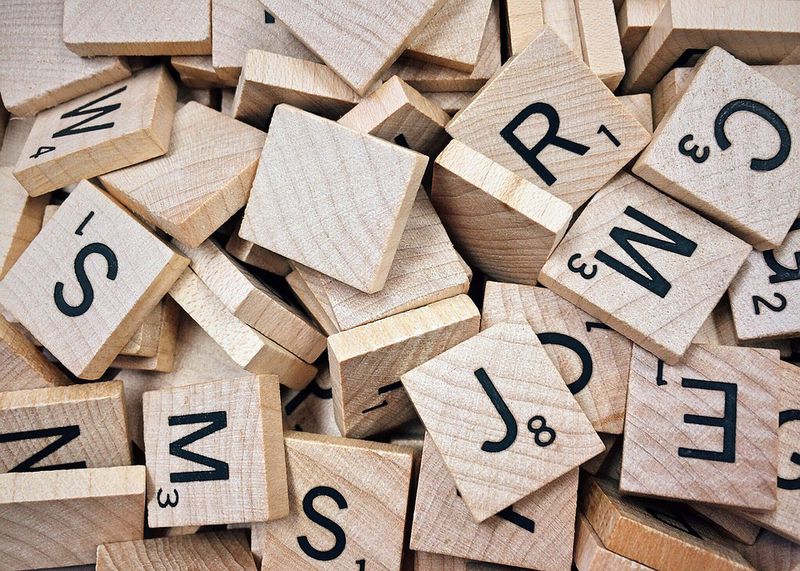 Word games are the best way to:
Develop vocabulary
Be proficient in English like natives
Helps you to think more enormously about words
Find and develop new letters and so on.
Following is a list of 7 best word games to play with friends:
1. Scrabble
Scrabble, the quintessential crossword game, is definitely fun for family and friends. Once your letters are racked you may get excited, pick a good word and go down to a triple word score. Whether you are a beginner or an expert, play the popular Scrabble game excellently with your opponent to have a challenging and fun time.
Scrabble is the ultimate crossword game that counts each letter. Grab your friends and shape the words on the board. After playing your part, calculate the value of all the letters in each new word that you form.
Scrabble is one of the best word games to play with friends, played with letter tiles on a board marked with various squares. Here some squares give extra points. Characters have different point values ​​depending on how common they are. Scrabble's end result looks like a crossword as many words overlap each other. There are tools like scrabble word finder, which you can use to unscramble words.
Scrabble is an elevated game to play if you want to expand your vocabulary (especially for two letter words). It is worthy for kids too, especially in the "junior" versions.
2. Boggle
Although Scrabble is a kind of crossword game, Boggle is actually a word search game, and if you're looking for an alternative game that is as fast and fun as Scrabble, this is the cool word games to choose.
It involves critical thinking and concentration. Boggle has long been a family favorite because it is portable and easy to play. The common postulate is quite straightforward – they consist of squares with letters, you can move them, rotate the timer‌ and the player who will find most of the words in 3 minutes wins the game!
Boggle is the perfect game to play if you do not stop after a round. It is also ideal for young players to develop their vocabulary.
3. Dabble
Here you have to compete with other players and have to create five words of 2, 3, 4, 5, 6 letters using your 20 tiles to get the first place. Dabble is family friendly. It is easy to understand and play but coming up with words can be a lot more challenging than you might think.
If you enjoy Boggle or Scrabble, you can enjoy dabble as well. This is a considerable way to develop spelling and vocabulary and enjoy words.
4. Tapple
Tapple‌ has a wheel that contains many letters of the alphabet and several subject cards containing 144 different categories. There are many ways you can play it – the basic rules are that each player must think within 10 seconds of such a word that matches the topic, but that word would not start with the initial letter used before.
Although it may seem a bit challenging or frustrating for young children due to its short duration, it is a great game for older kids who want to expand their vocabulary. All the categorizations are suitable for children.
5. Quiddler
Quiddler is the best educational word game suitable for those looking for board games like Scrabble. One great thing about Quiddler is that it can hold up to 10 players, so for those who are very large in the group it is a great option to play Quiddler.
The goal of the game is very straightforward – each player receives a card with letters written on it, and the goal is to make as many words as possible from the cards you have. Each card has its own point value and the one with the most points at the end of the game wins. Quiddler allows words with 2 letters, however, all words must be considered valid in the dictionary.
6. Bananagrams
If you are looking for an amusing word game, Bananagrams is a great choice for you. This simple and fun game is a great way to play a word game like Scrabble – especially if you are on the go.
The Bananagram game contains 144 tiles engraved with letters (such as scrabble tiles) that come in a banana-shaped cloth bag. The game can hold 2-8 players and the number of tiles available to each player depends on the number of people playing. Each player starts by facing his / her tiles and the first player to use his / her tiles to create real words (which should be found in the dictionary) wins the match.
Bananagram is a great game to bring with you wherever you are, especially if you are really into word games.
7. Wordical
Wordical outlines itself as the dice-rolling, radical, word-building race and if you are looking for a fast and exciting word game like Boggle or Scrabble, this would be the best word games to play with friends for you.
Wordical is great for 2-8 players at a time, and the game introduction is effortless. Each player will get a certain number of cards constants enumerated in them and at each turn, players roll the dice with vowels and make as many words as possible using vowels and consonants of their cards.
The game is great for family game nights, especially if you are trying to learn new vocabulary words, and boosts creative thinking. Overall, this platform is one of the best and enjoyable word games.
These games narrated above are the best word games to play with friends. By playing these games is an eminent way to spend time with kith and kin, be it a gathering at home or a party at a friend's house. This competitive word game makes any event more synergetic, fun, and exciting.