Studs are pieces of metals used especially for decorations be it your wardrobe, shoes, or jewelry. Here we will discuss some of the 12 DIY Inspirational Studded Fashion Ideas To Try most unique and exciting ideas about how you can make use of suds for decoration different objects.
The first project that we have here is a piece of necklace decorated elegantly with silver colored studs that add spark and make it a DIY studded box chain necklace. Next we have a bracelet hat is again decorated with studs of different sizes and shapes and here is a glamorous diy studded hand bracelet. Have a look at how the studs have added spark to your wardrobe when you have decorated your sweater with them. Studs equally look amazing on sneakers as you can see over here so try this idea with you plain sneakers and make them look like a designer piece. This idea can also be applied on our DIY simple clutches and can make them look super cool and graceful at the same time. Similarly you can do this with handbags to make them look graceful too.
Here again we have something from your wardrobe to be modified with our main craft, studs. We also have shared another unique idea of a collar decorated with studs like you can see over here. Next we have an idea where you can add spice to your white shorts be decorating them with gold color studs.
You must try these super exciting and crazing stud related ideas as they are the demand of the time in terms of fashion and trend following. You can find the details of the article and tutorials in the links given below the picture.
Studded Box Chain Necklace: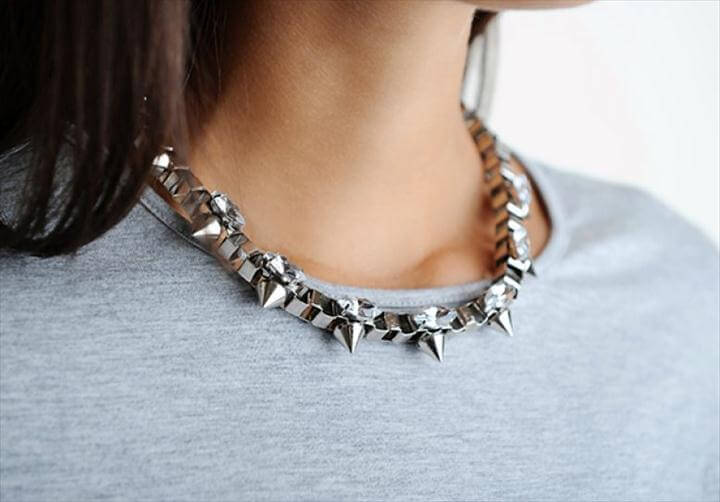 Image: apairandasparediy
Leather Studded Wrap Bracelet: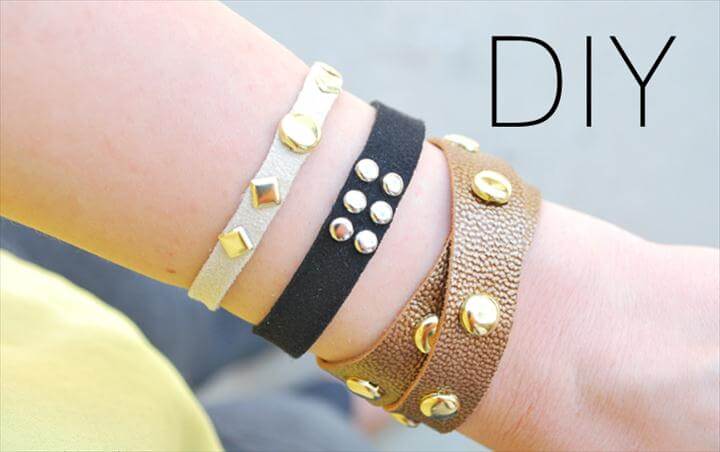 Image: cremedelacraft
Studded Sweater: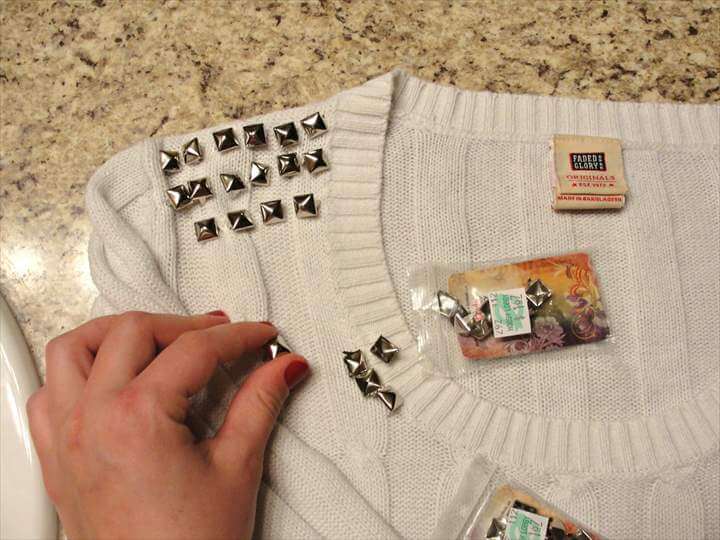 Image: beautyguide101.blogspot
Studded Vans Authentic Sneakers: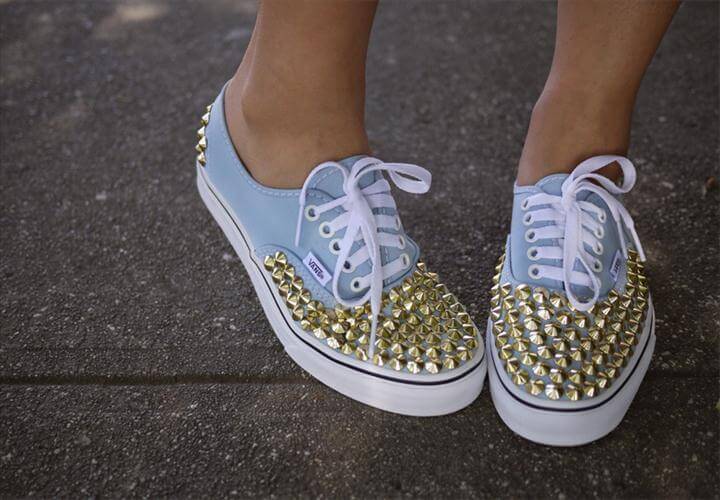 Image: honestlywtf
Valentino Inspired Clutch: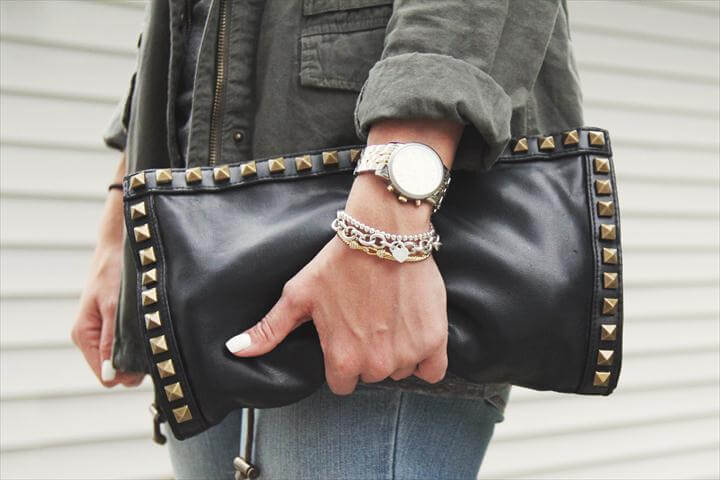 Image: cortinsession
Handbag With Studs: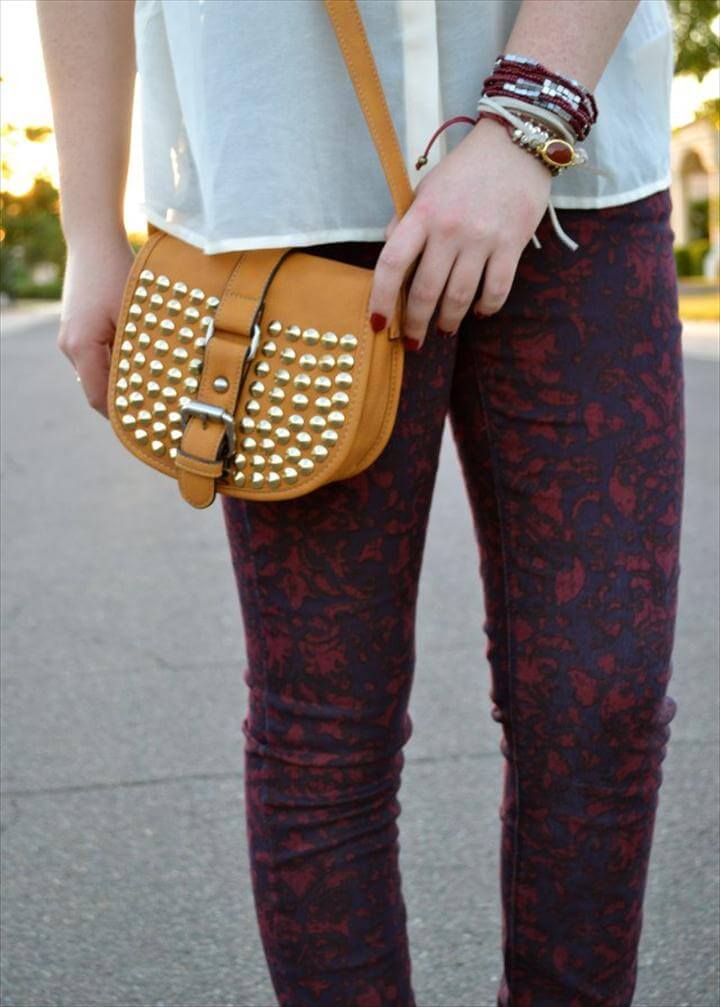 Image: wordpress
No-Sew Lattice Shoulder Cutout Tee: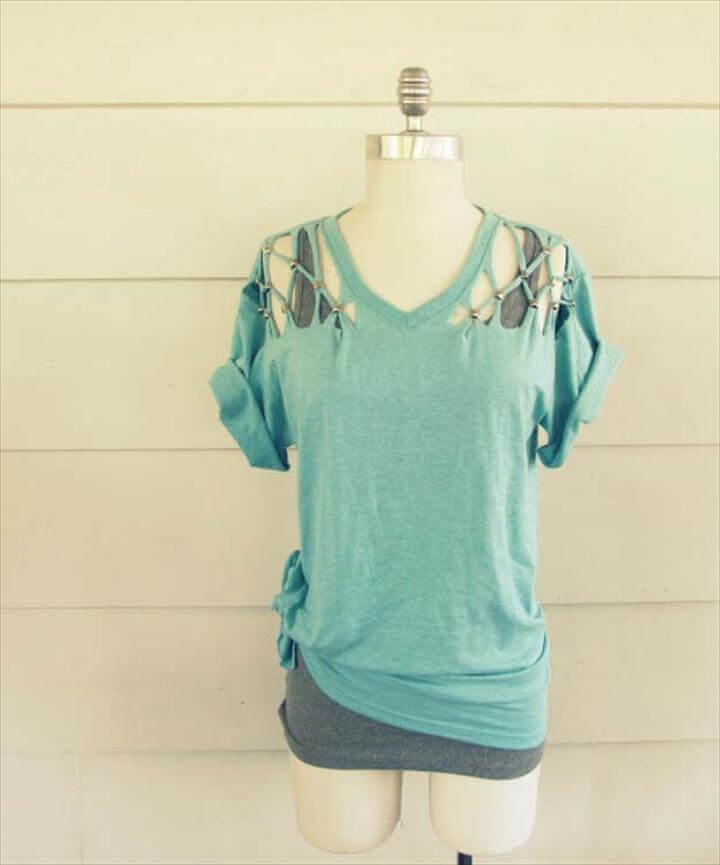 Image: wobisobi.blogspot
Pearl Studded Sweater: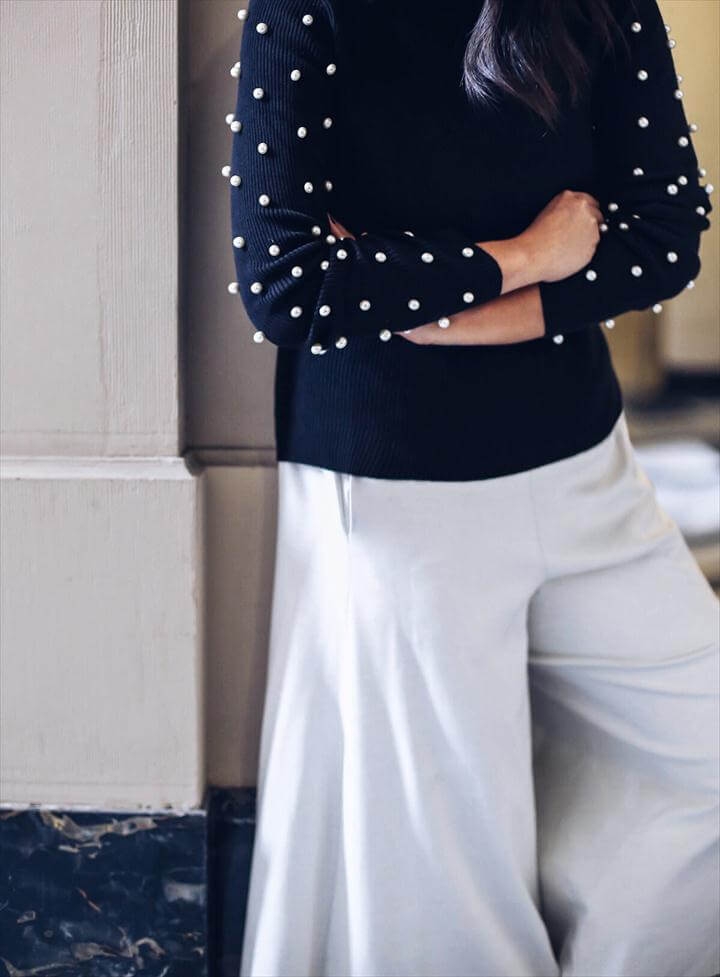 Image: honestlywtf
Studded Collar: DIY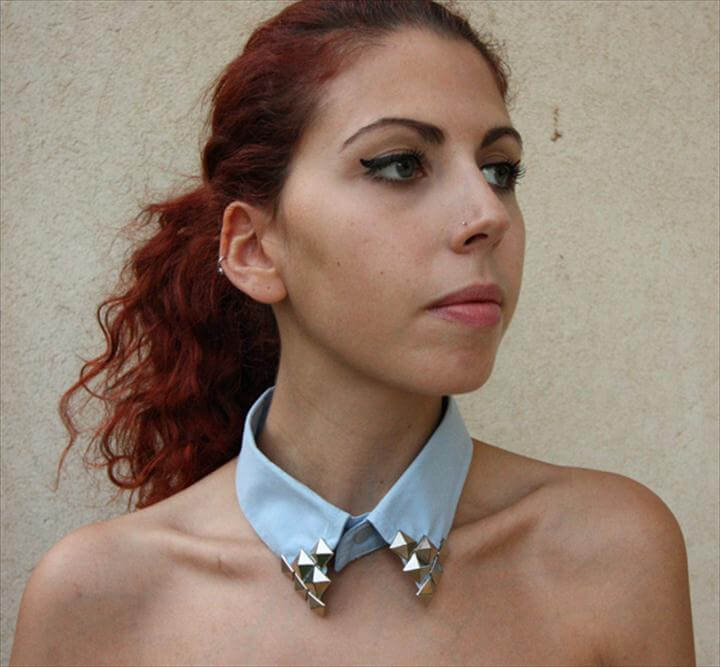 Image: sincerelykinsey
Studded Shorts: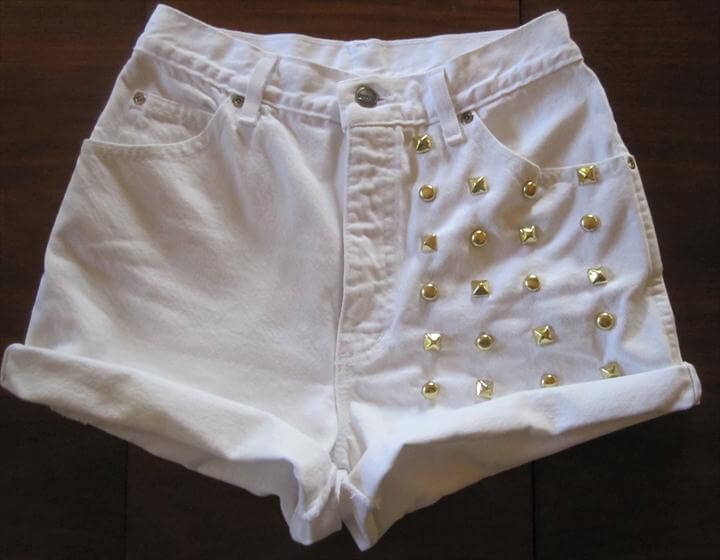 Image: prudenceandaustere.blogspot
Embroidered Star Stud Shorts: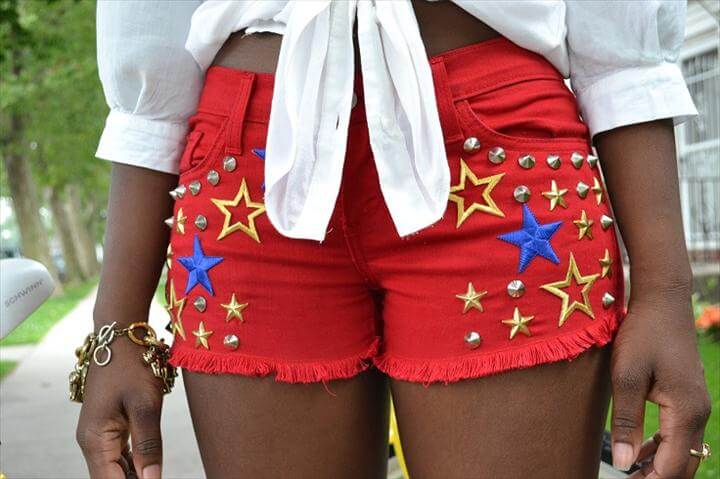 Image: eyesofacouturier
Studded Canvas Sneakers: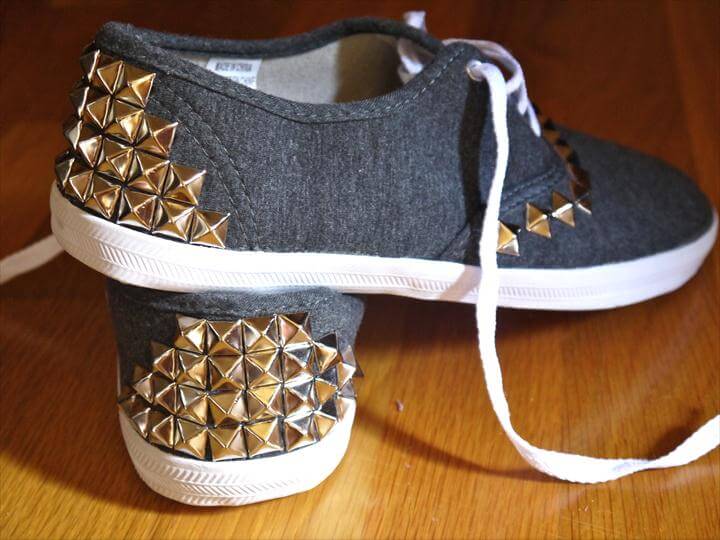 Image: pumpsandiron