Crochet is definitely a matchless art that not everybody can have or learn. If you are among people who really look forward to making new and creative stuff with help of crochet.
Here we have 13 Free Crochet Bags Patterns for making bags that will surely leave you in awe of them. All these patterns are so easy and rapid that you really want to give them a try. Make some cool and exciting bags with colorful yarn and lovely patterns. Different bags with different patterns will not only amaze you but also those who will see you carrying them on different occasions. All these Crochet Bag ideas will enable you to wear them with your different outfits and look cooler than ever before. Start crocheting your bags now and enjoy this amazing creative journey.
Also you can add flowers and other small Crocheted Accessories to your bags in order to make them look more attractive, special and customized. All you have to do is to be careful in choosing the yarn and crochet needles of the same sizes as described in the description of the project. Besides this you can also make your products more exciting by mixing two colors of yarns together or by using a double colored yarn and if they have some kind of shimmer in them it will be more fun. Also make some simple Crochet Bags for formal occasions and some multi colored ones to go with today's funky trends. Learn these patterns by carefully watching the tutorials given with them and also the details written description step by step.
Share these amazing ideas with others too so that they can also make for themselves these perfect crochet bags this holiday season. Also you can make tote bags with crochet ideas and patterns available here in this project.
Crochet Bag Pattern Idea: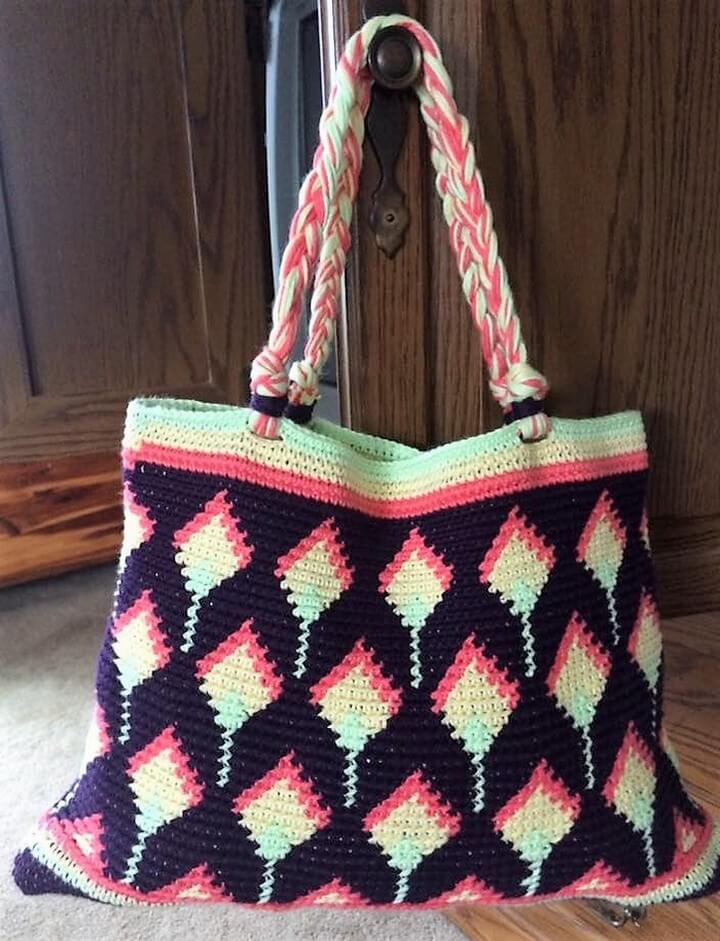 Tutorial: 1001crochet
Summer Crochet Bag Pattern: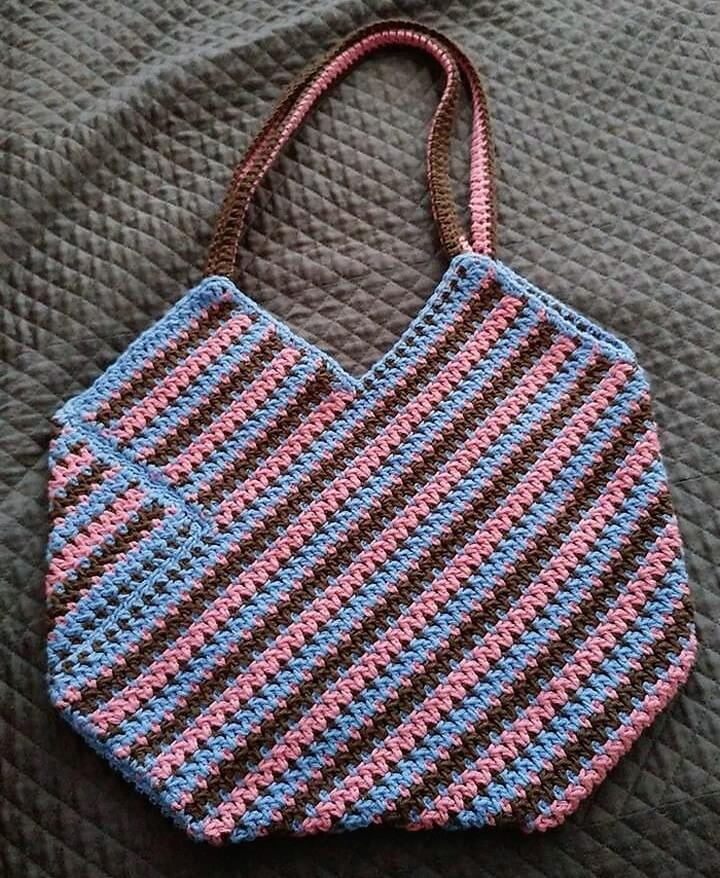 Tutorial: facebook
Unique Crochet Bag Pattern: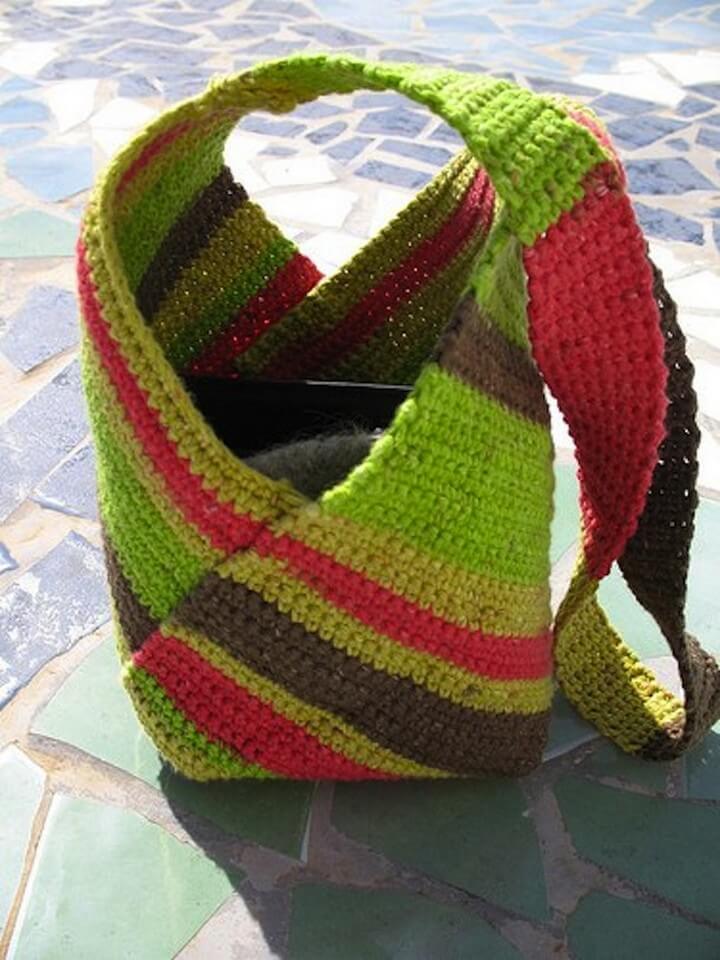 Tutorial: facebook
Knitted Bags Pattern: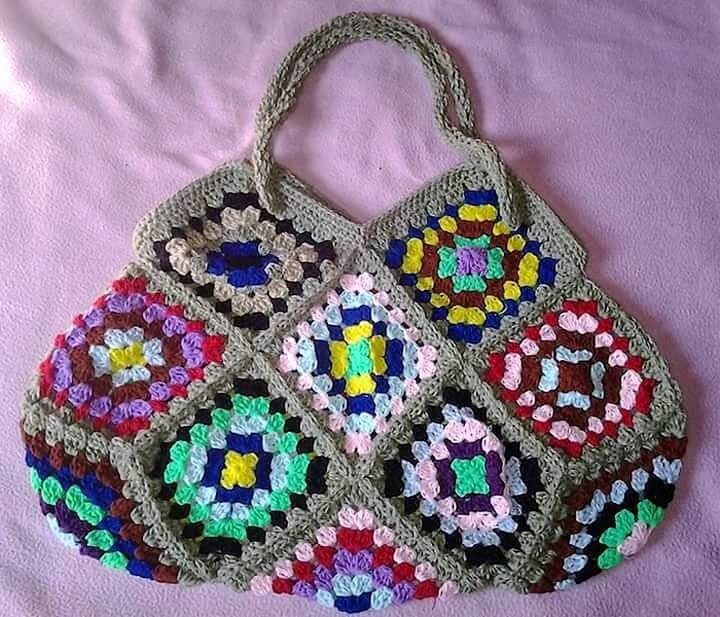 Tutorial: 1001crochet
Granny Goes Shopping Crochet Tote: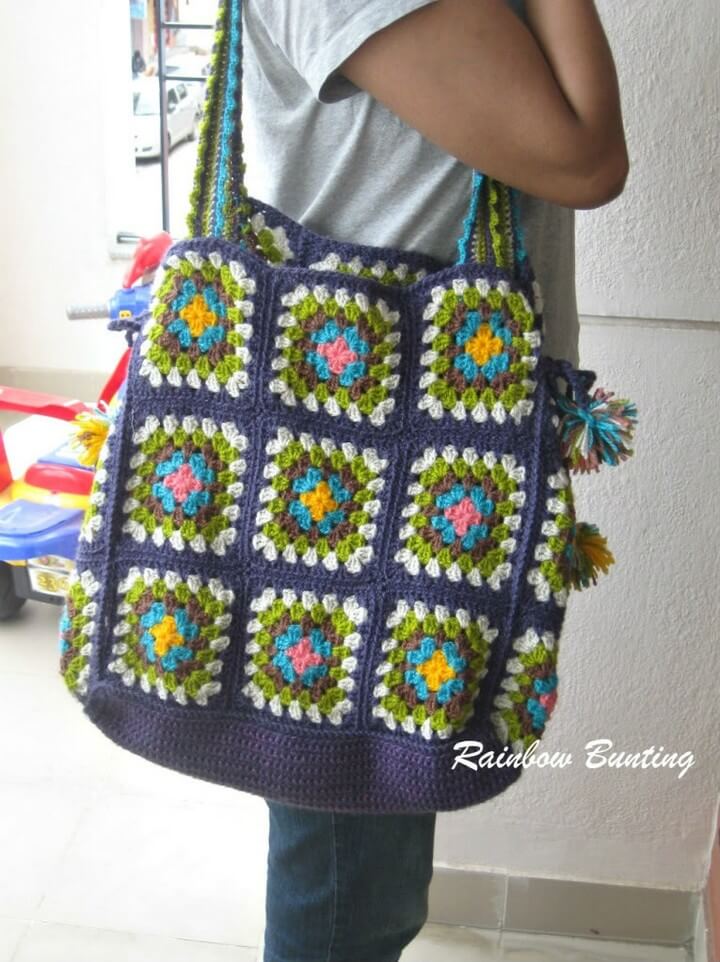 Tutorial: rainbowbunting
Flower Burst Handbag: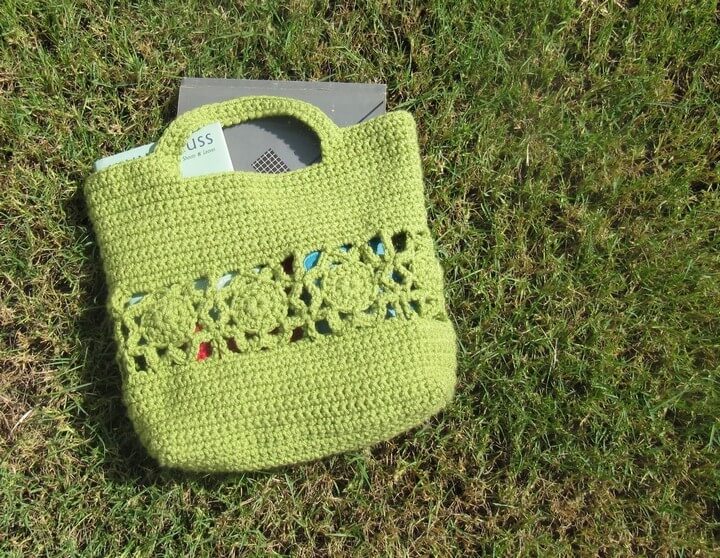 Tutorial: chocolatemintsinajar
Colorful Stripes Bag: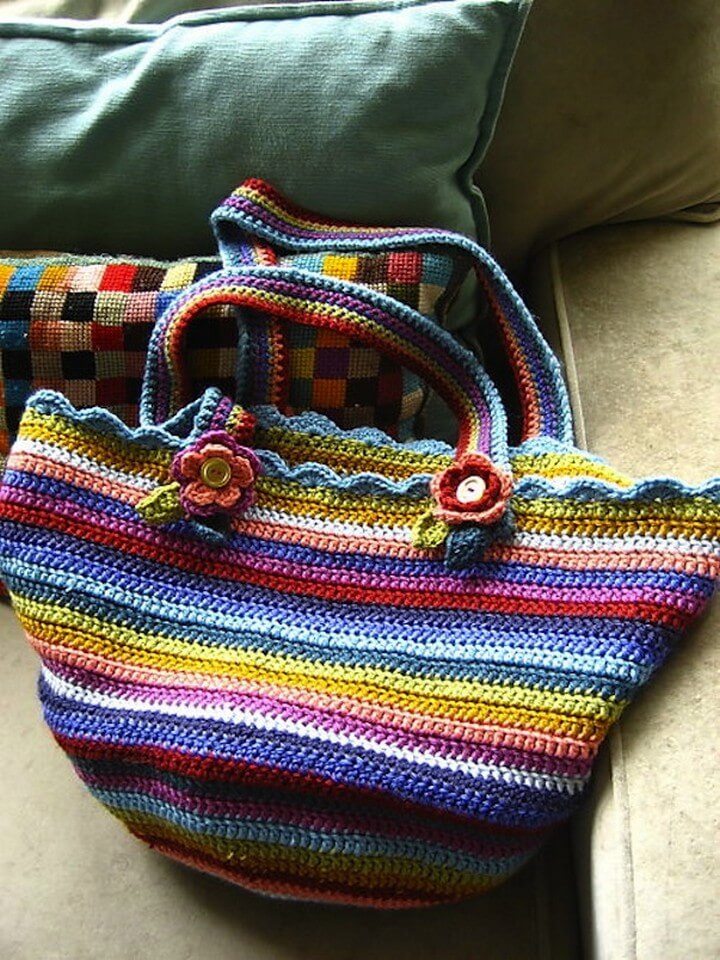 Tutorial: attic24
Catan Tote Crochet Bag: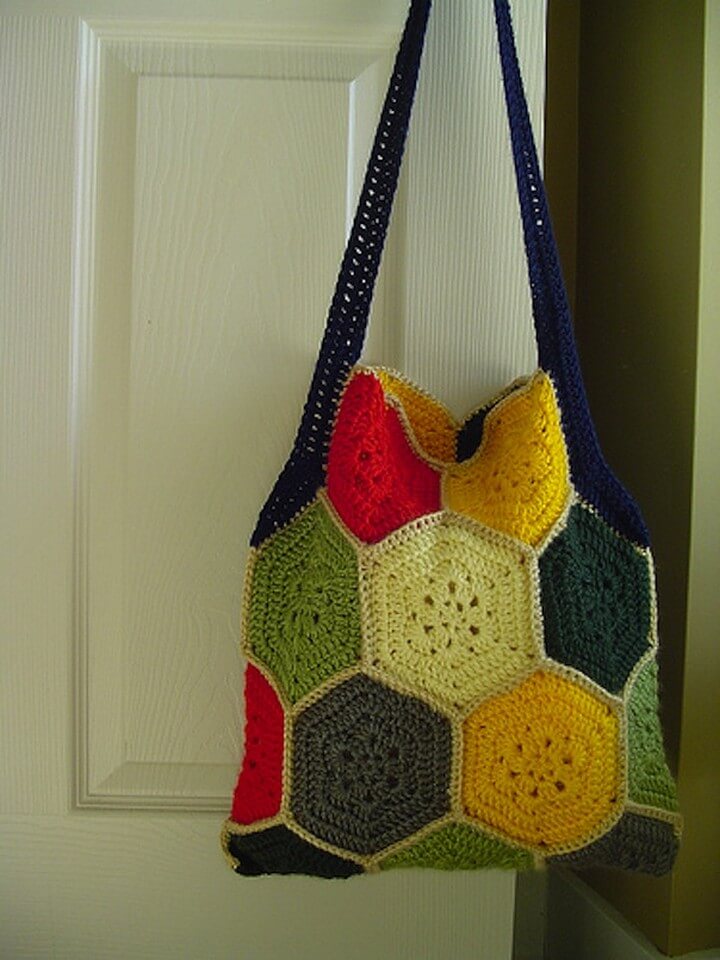 Tutorial: craftster
Free Crochet Bag Patterns: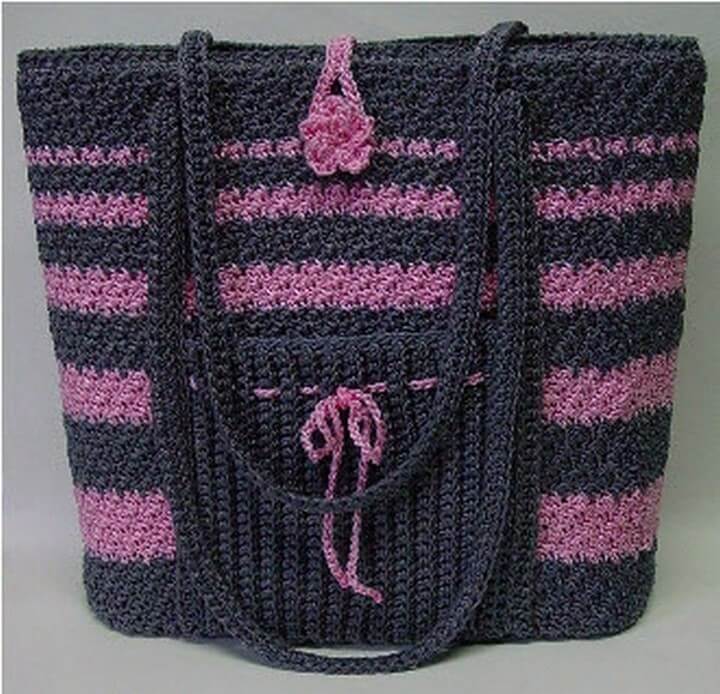 Tutorial: creativeyarnsource
Crochet Flower Bag Pattern: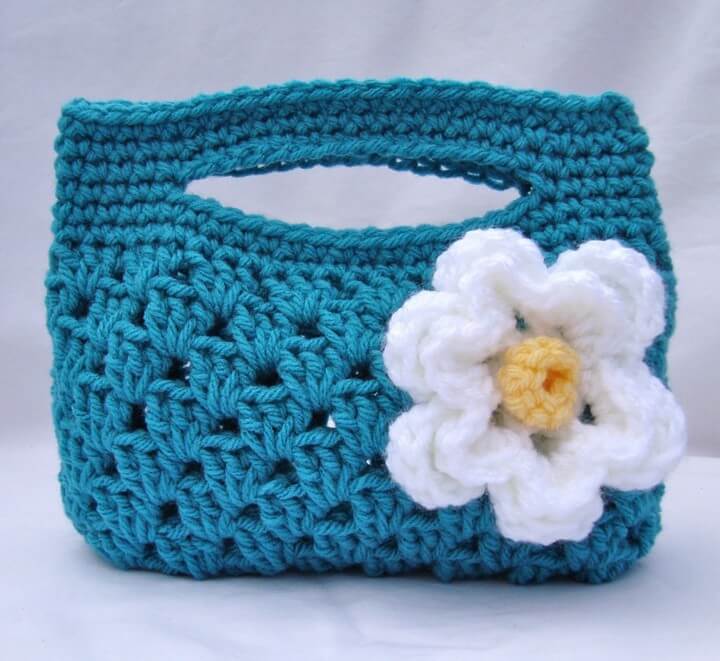 Tutorial: tangledhappy
Fat Bottom Crochet Bag: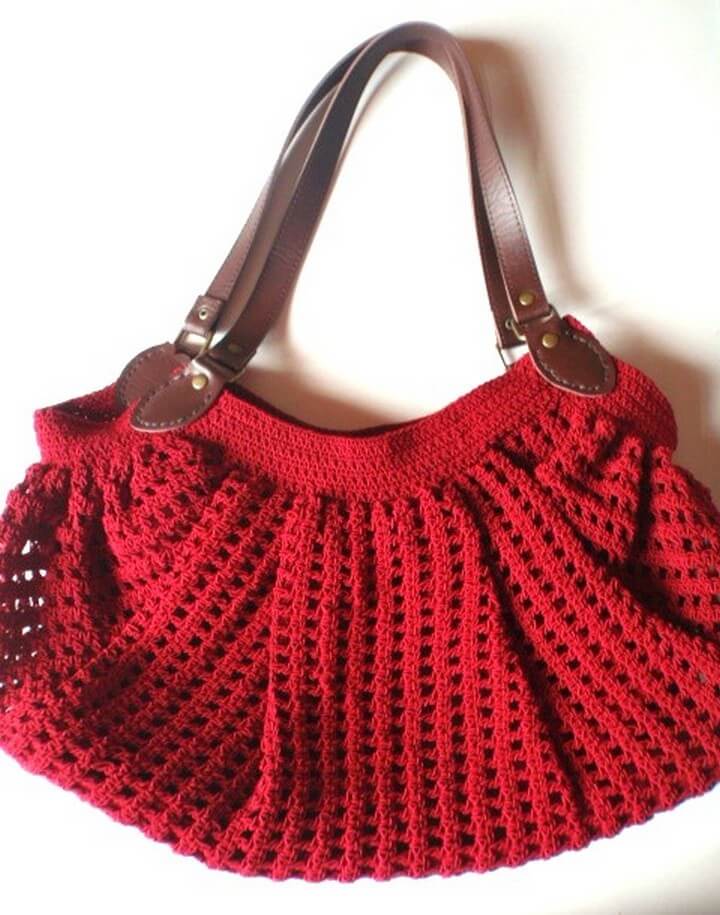 Tutorial: bagncraft
Hand Summer Bag: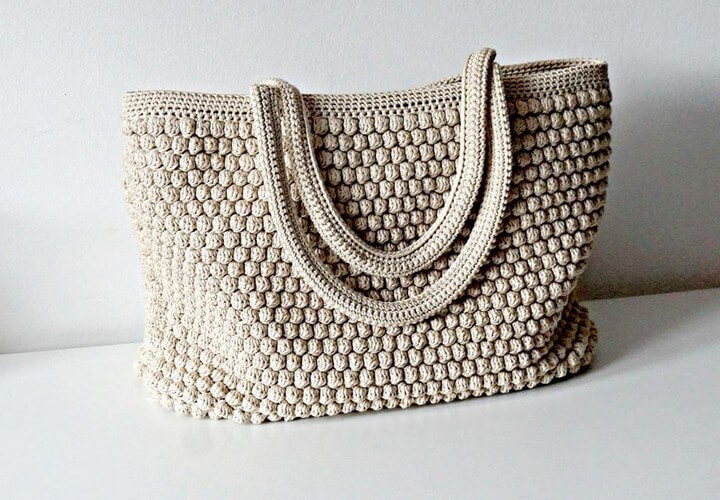 Tutorial: craftsy
Adorable Crochet Bag: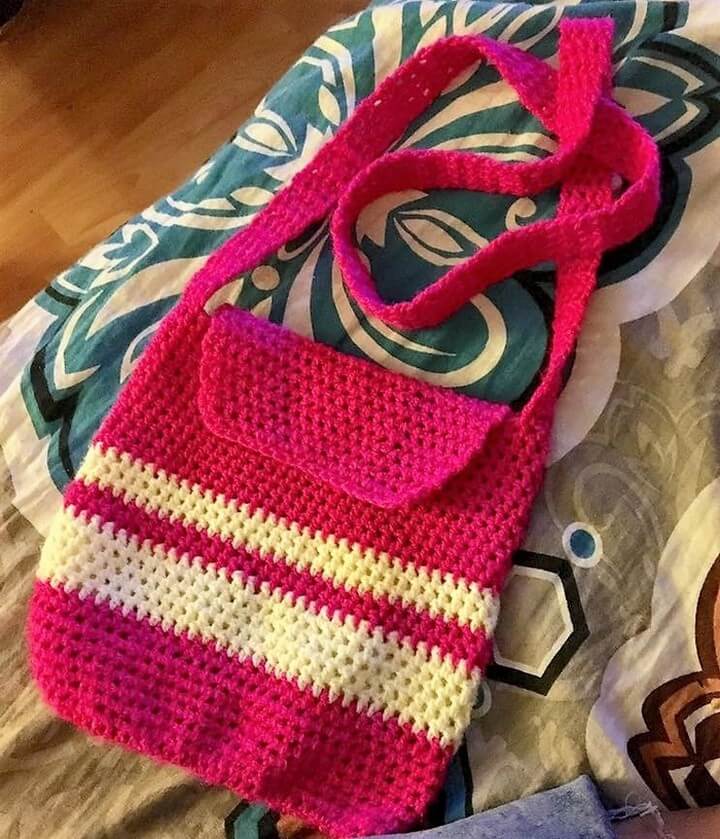 Tutorial: facebook