Everyone have some old t-shirts, Should they be tossed out? No! They can be reused and recycled. If you are a follower of diy, you would be doing a little effort to transform those old and worn out t-shirt into trendy ones. Here are a 15 DIY T-shirt Craft Ideas for examples that would help you in creating your own designs, cuts and patterns on old fabrics.
Cut the bottom of the shirt into 5 inches long stripes and lock small beads on each of those stripes. For this purpose you can use old hair braid beads or in other case you can simply make knots of each two consecutive knots. Another way to make trendy shirt is to cut stripes just below the neck and leave it that way.
Using two or more fabric colors sprinkle them onto a shirt using brush. Also one can make shapes of different things using those sprinkled colors like one can place a paper made heart onto the shirt and spray all over the shirt and then remove the heart shaped paper, only a plain heart shape will be there and rest of the shirt will be filled with sprinkles. One can sprinkle fabric bleach on colored t-shirt to erase the original color and it will create a unique cute color.
Another technique is to stitch a net lace in the bottom of shirt. For a stretched out shirt, cut the neck and make a waistband to add pleated look. Or instead of adding waistband two straps can be stitched stitch some colored fabric on the underside of shirt, and rip the front fabric to make different shapes like heart etc.
Using a little effort different patterns and designs can be made using fabric colors, scissor, blade, brush etc. and just a little creative effort can give your outfit a trendy and elegant look.
DIY Choker Cutout T-Shirt:

Image: revengebakery
Beaded Fringe DIY T-Shirt: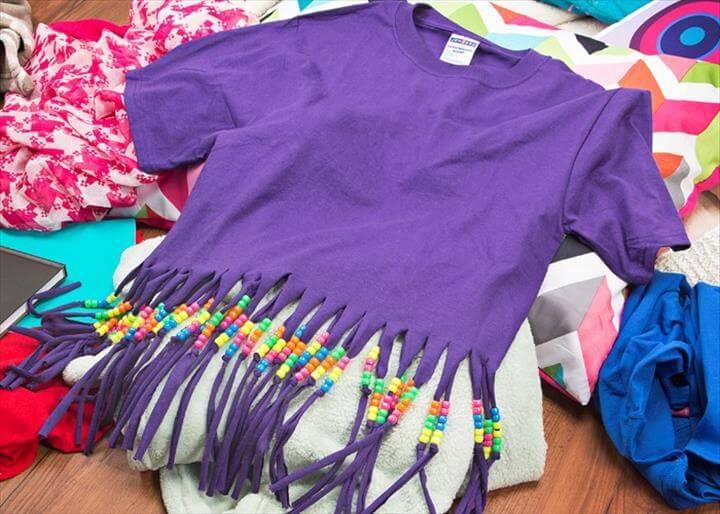 Image: patcatans
Sliced V-neck Illusion T-shirt: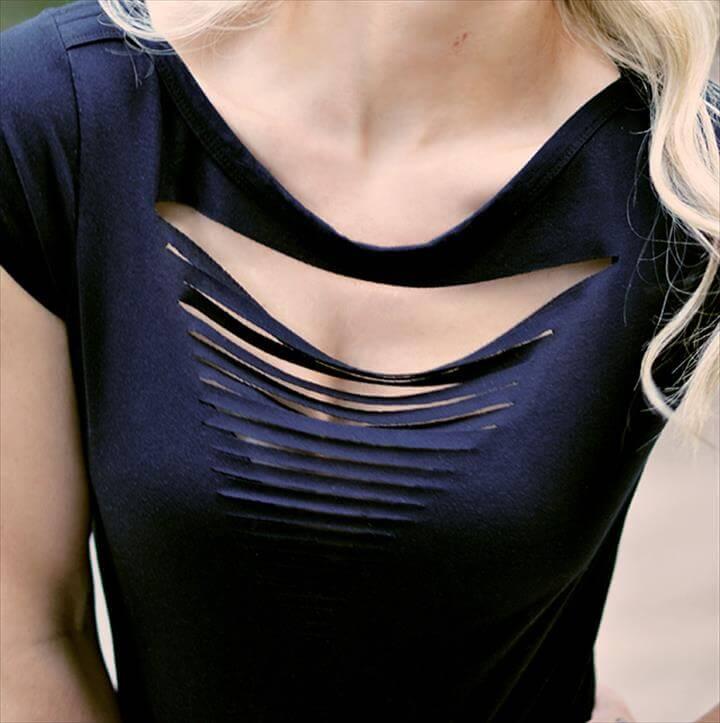 Image: lovemaegan
 Paint Splatter T-shirt: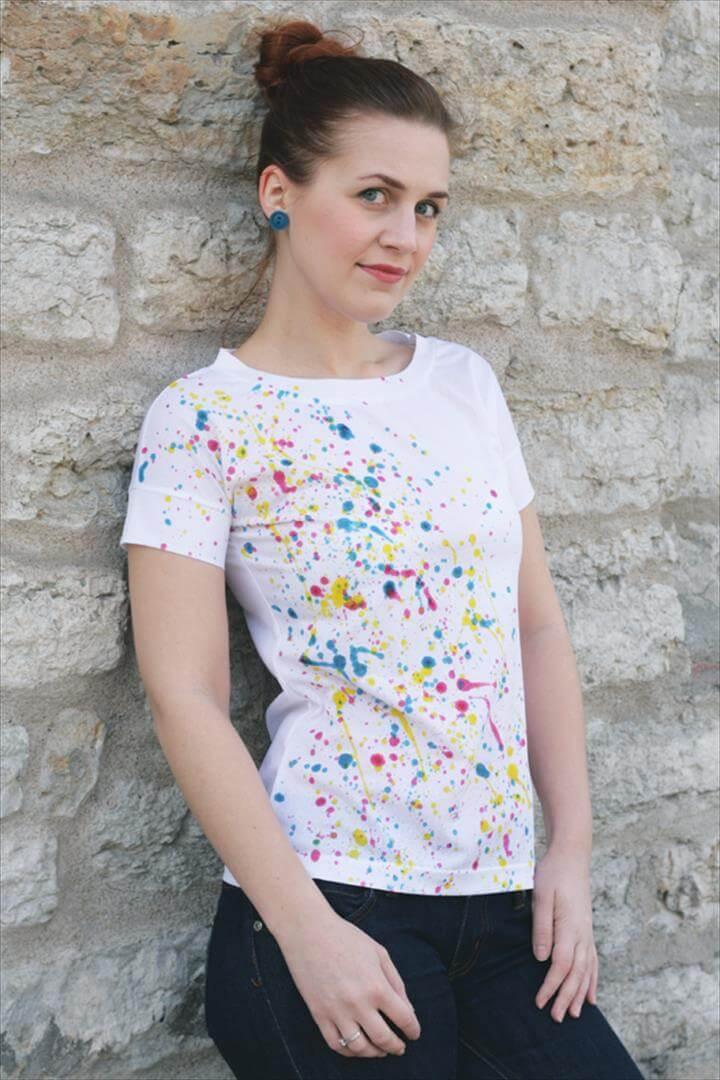 Image: pearlsandscissors
DIY Lace Edged T-Shirt: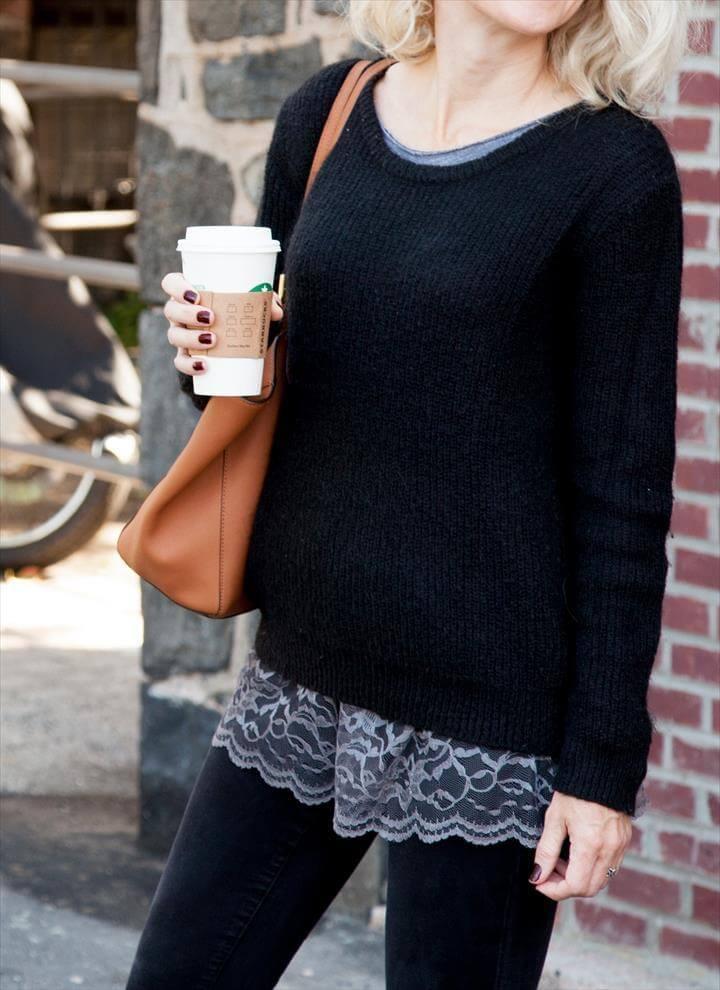 Image: trinketsinbloom
DIY Off-shoulder T-shirt Dress: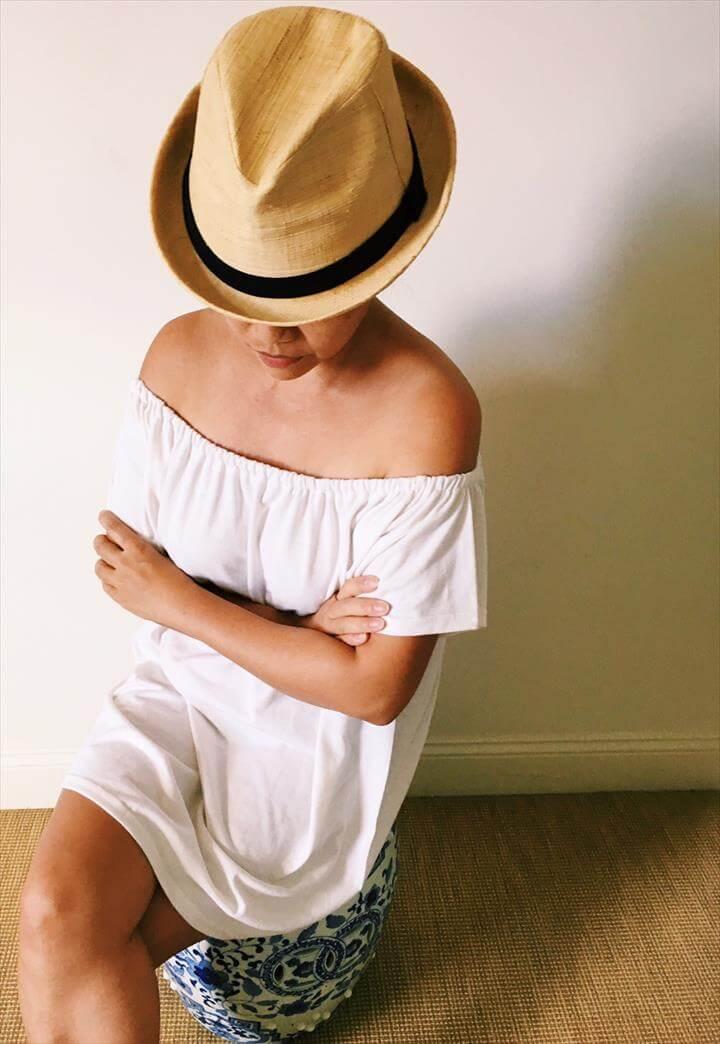 Image: spoonfulofpretty
DIY T Shirt Cut: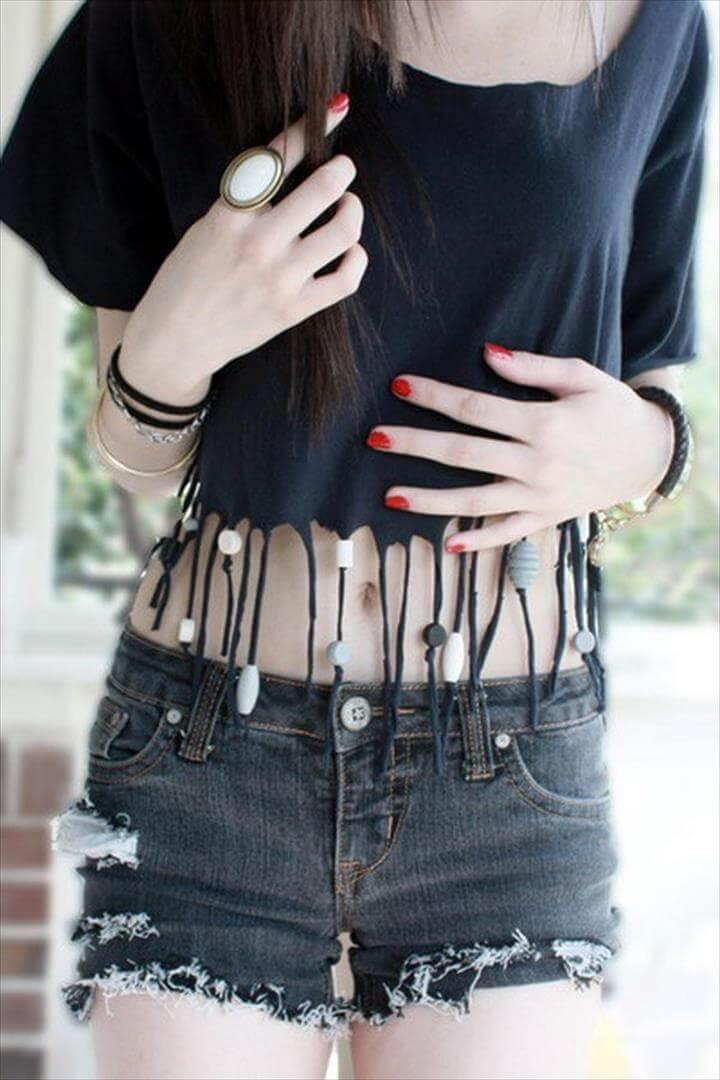 Image: theclosetfreak
Braided T-Shirt Top: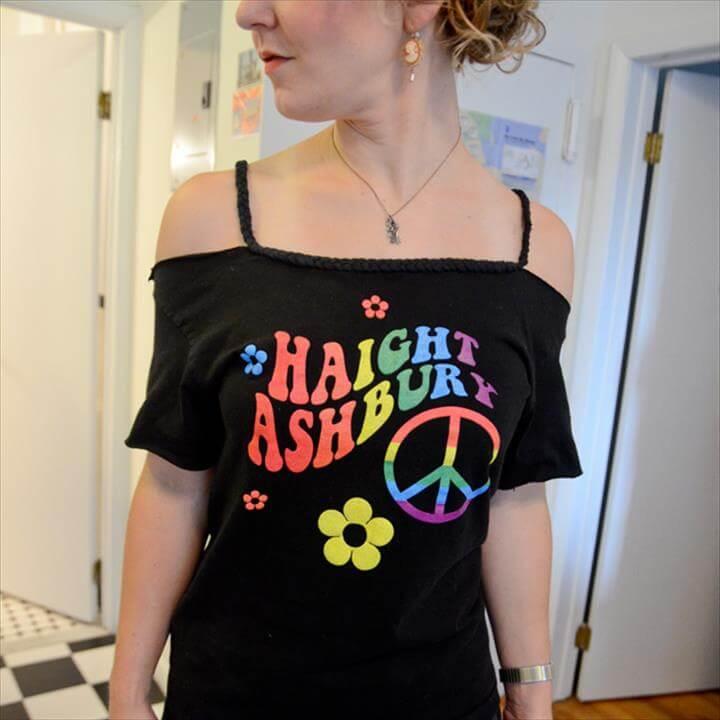 Image: thefashionspot
 Peek-A-Boo Heart Shaped Off Shoulder Tee: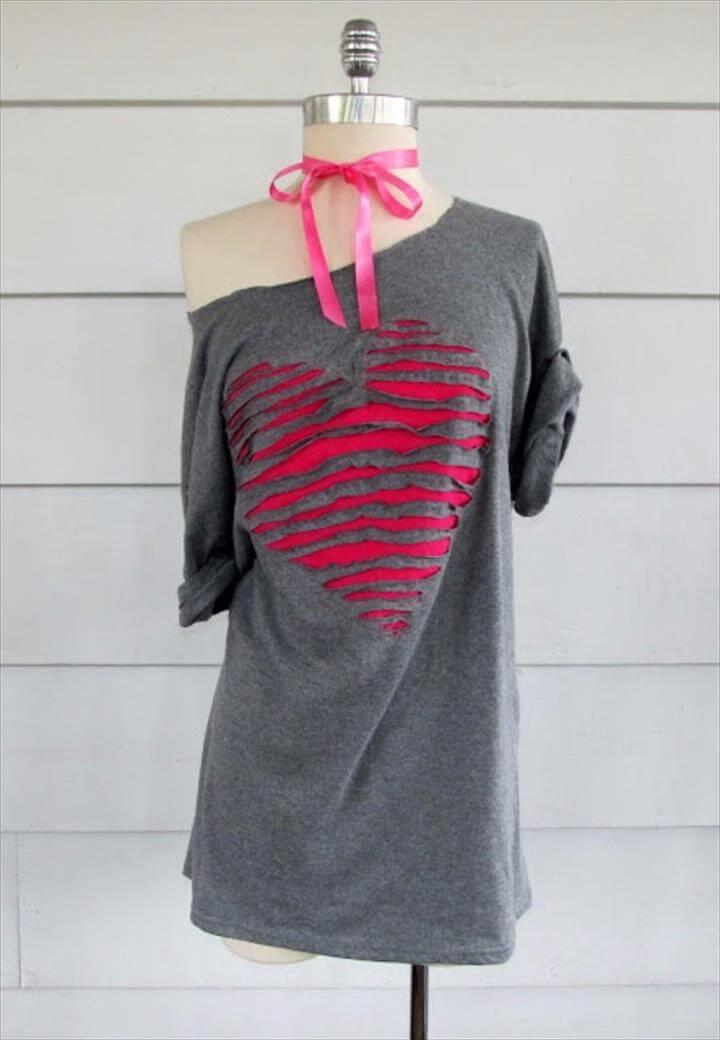 Image: wobisobi.blogspot
T-shirt With Hand Painted Fabric Design: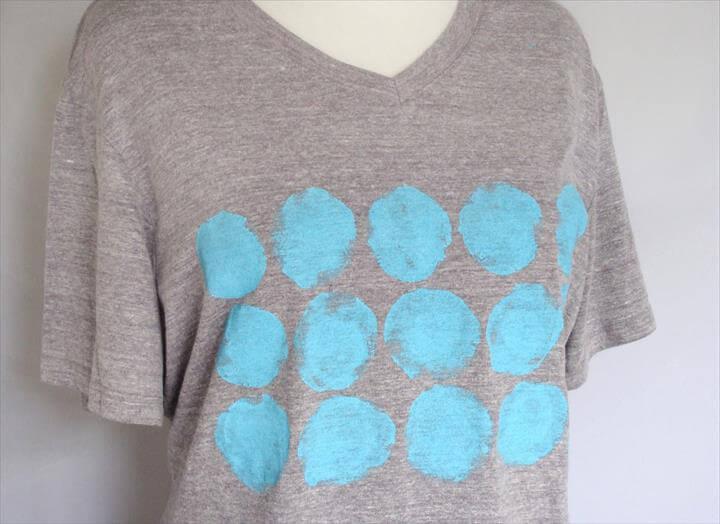 Image: shannonsews.blogspot
Tshirt Toddler Fun Panda Eyes: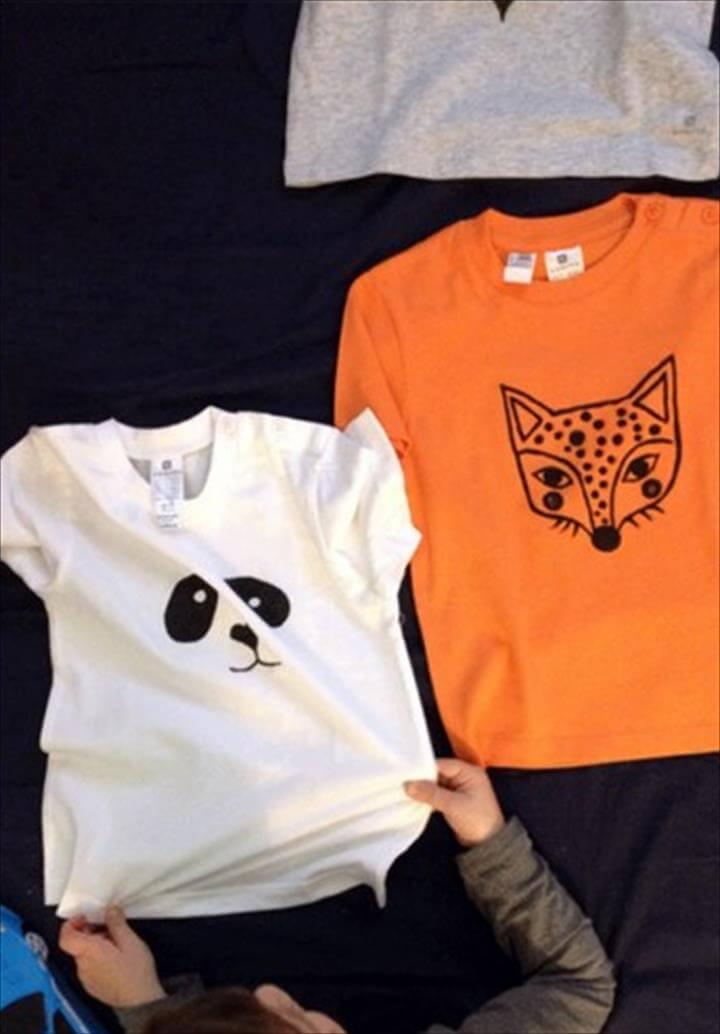 Image: diy-enthusiasts
One Shoulder Shirt without Sewing: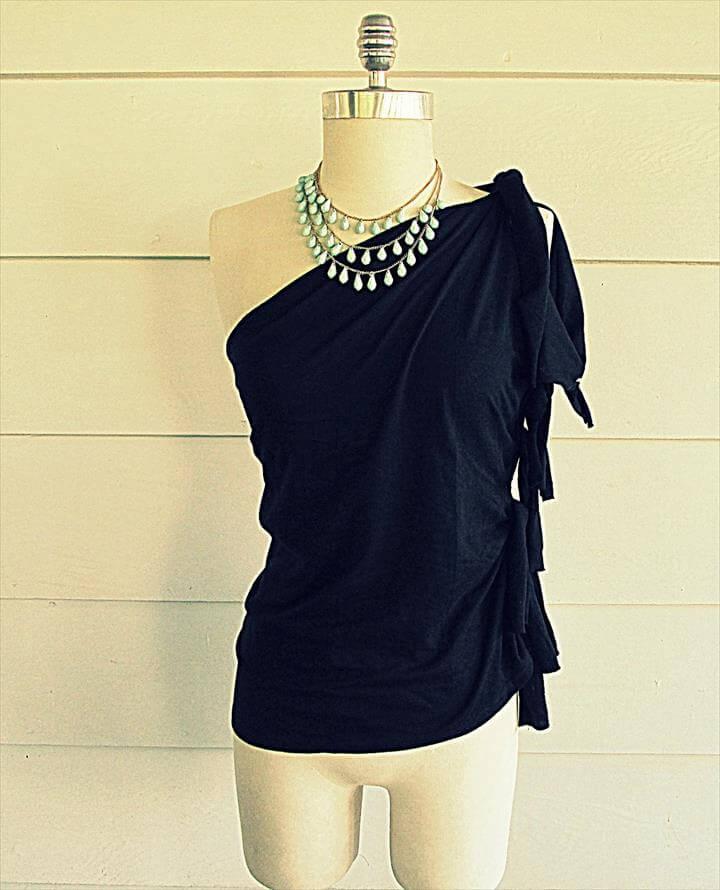 Image: wobisobi.blogspot
DIY Distressed Flag T-shirt: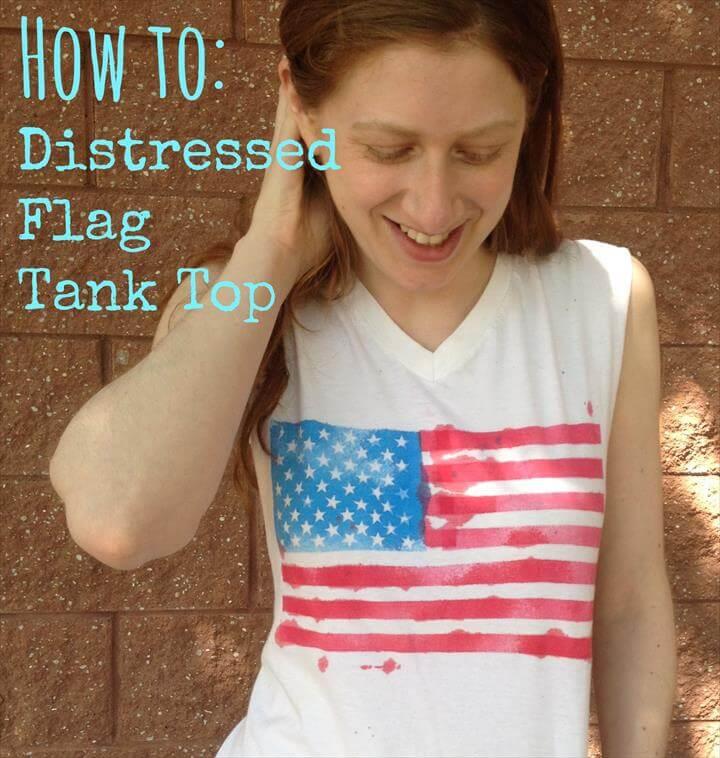 Image: ilovetocreate
Bleached Letters Tshirt: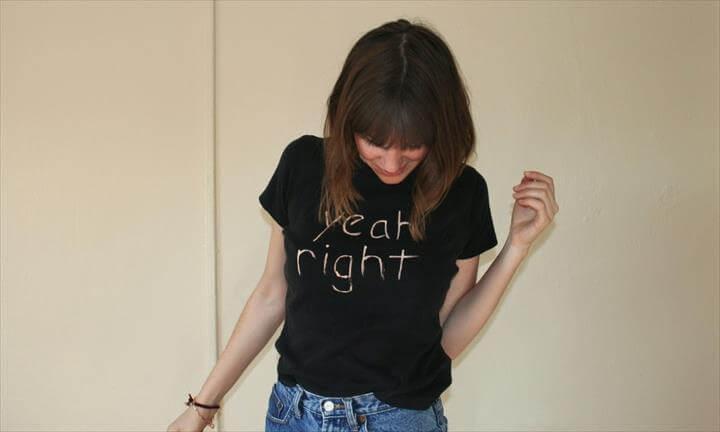 Image: youtube
Lace Up Collar & Basket Weaving Tshirt: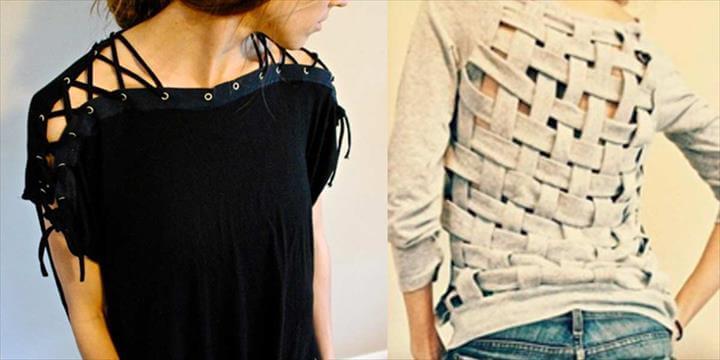 Image: trashtocouture, trashtocouture