If the hair accessories that you are wearing are cute and pretty they can take you're overall dressed up look to a whole new level so it's important to wear some of the awesome ones.
The first project that we have here for you is the poinsettia DIY headband which is easy to make and fun to wear. Next, we have an old fabric headband which is probably the favorite of people who are always fond of making new things from the old ones. Besides this, have a look at this yet another glamorous headband which is being called Charlie thorn headband. Let's add leather to our headband project now and try this leather hair tie and make you feel awesome for a casual outing. Next one here is a barrette with rhinestones and looks amazingly pretty and cool for all kinds of hair. For girls who like the bows for tying there, the hair will like this velvet bow idea a lot made easily with some scrap velvet. Hair pins happen to be the most popular and easy going for holding the hair in place so here we have come up with some amazing and adorable button hair pins and clips that too in different vibrant colors.
Next, we have is a lace idea for tying your hair and trust us it looks so different and gorgeous more any other of the hair accessories you probably know. The hair bows that we just talked about earlier can also be made with the denim fabric as you can see over here. Grab some of your bobby pins and make some ribbon and fabric flowers to turn them into floral bobby pins. Also, you can see the details for making these projects possible in the links given below the pictures. These hair cuffs that you see over here are probably my personal favorite ideas among all these diy hair accessories and you will have to agree with me on this. This amazing and incredible idea will help you make your hair look great and gorgeous than ever before. Also, include in your wish to list this jeweled hair comb to make yourself feel like a princess. It's super easy and fun to make, see the details in the link given below the picture.
Have a look at this ruffled headband which is trendy and classic so grab some ribbon or fabric to make these little gorgeous hair accessories. Crowns have been lately very popular as an accessory for hair so here we present to you a lovely flower crown tutorial along with the details of the easy crafts used for it. Besides this some more bobby pins for you this time with glitter and star shape, next are the bobby pins covered with scrap fabric, some bobby pins with the rhinestone-studded look, some holy hairpins, beaded hairband, pearl pins, clover pins, button hairpin, sparkling headband, polished barrettes and much more. This lovely and unique duct tape floral headband is super easy to make and looks absolutely stunning. Girls with short hair need to pay attention to this short hair headband and add spark to your hair accessories with this. Next, we have is a gift wrap bow which is also unique and different. This one is yet another flower headband that will look cute and adorable on your hair. You can also make some hair bows with polka dot pattern in order to add this evergreen print in your collection.
Try all these 31 DIY Unbelievably Fashionable Hair Accessories For Holiday and amaze yourself with your own creative skills.
Poinsettia Headband: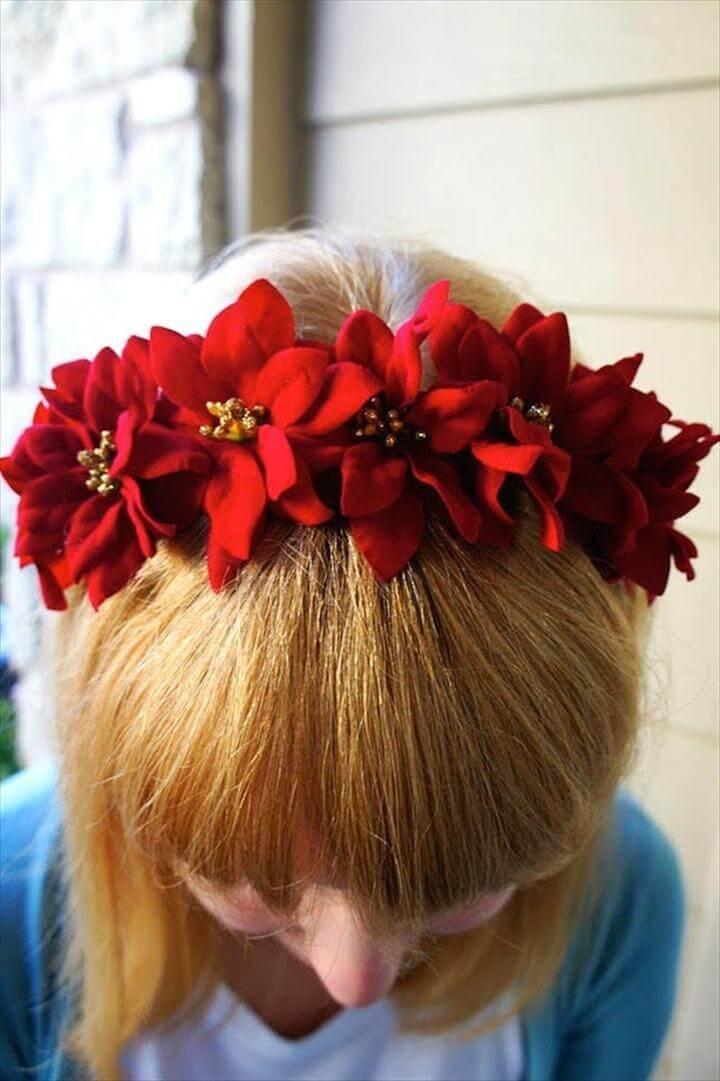 Image: thepinksamurai
Old Fabric Headband: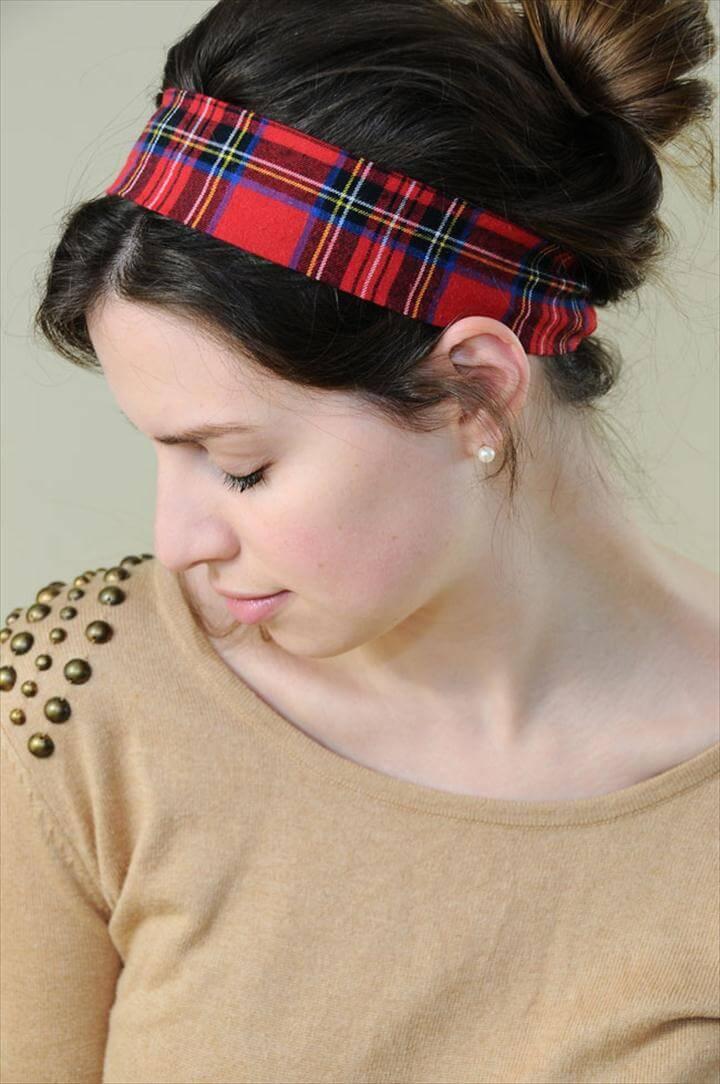 Image: theminiaturemoose
Charlize Theron Inspired Headband: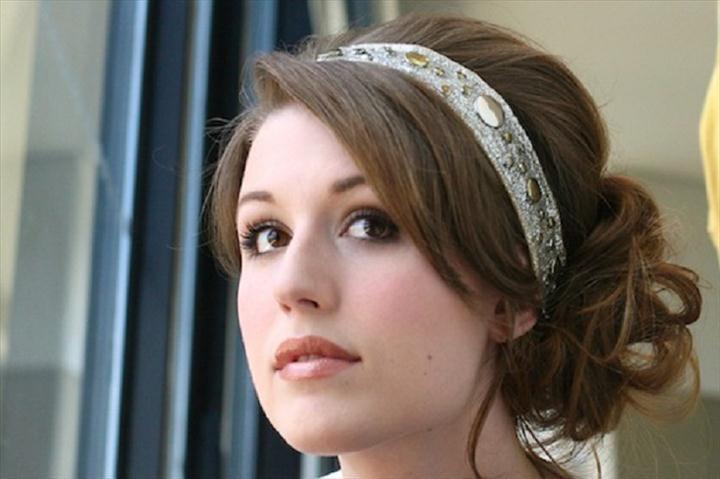 Image: welcometoprojectville.blogspot
Leather Hair Tie: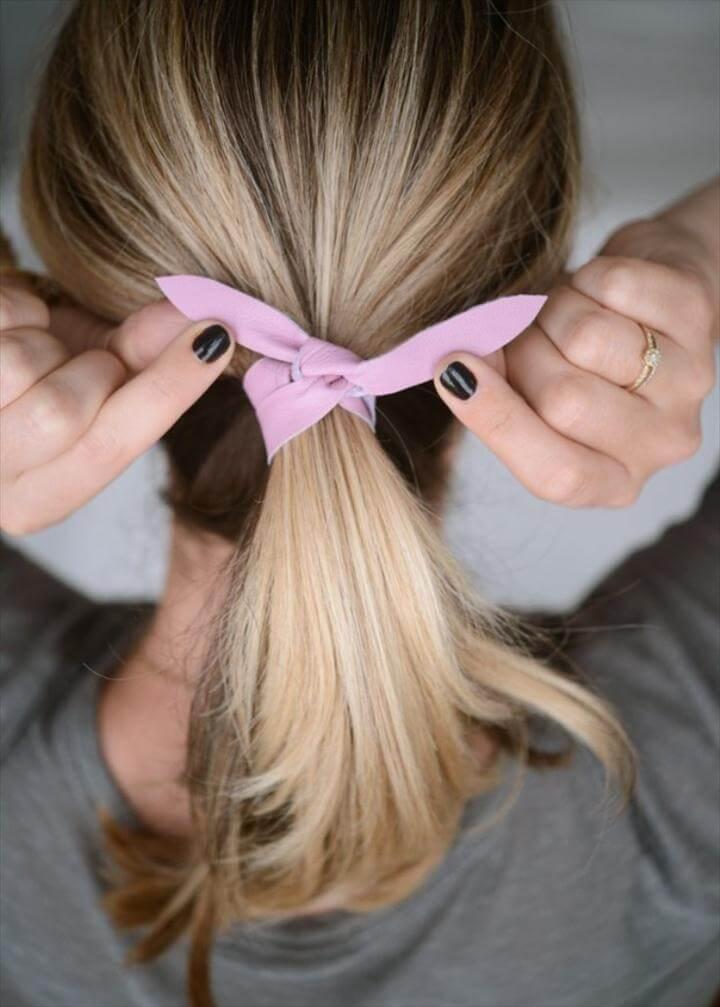 Image: cupcakesandcashmere
Rhinestoned Barrette: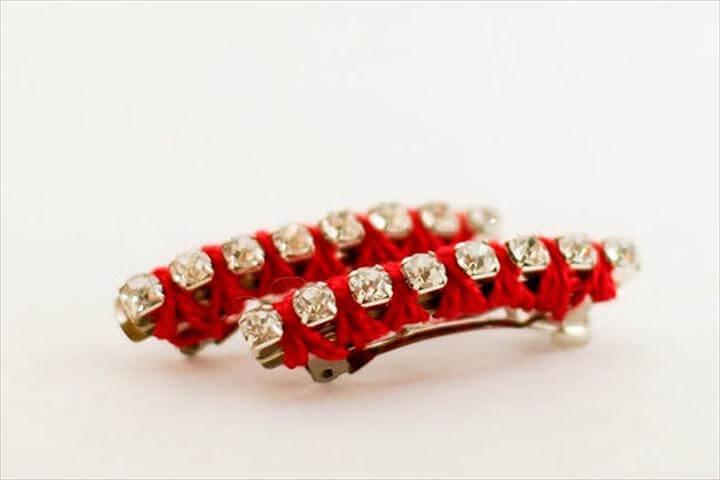 Image: flaxandtwine
Blue Velvet Hair Bow: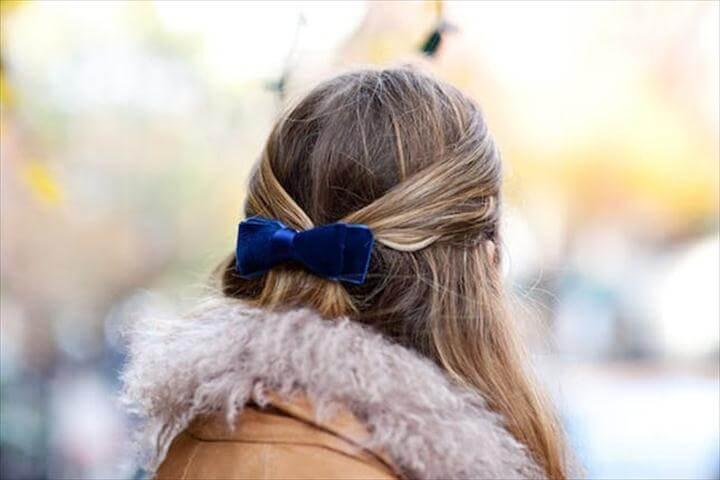 Image: thestripe
Colorful Button Hairclips: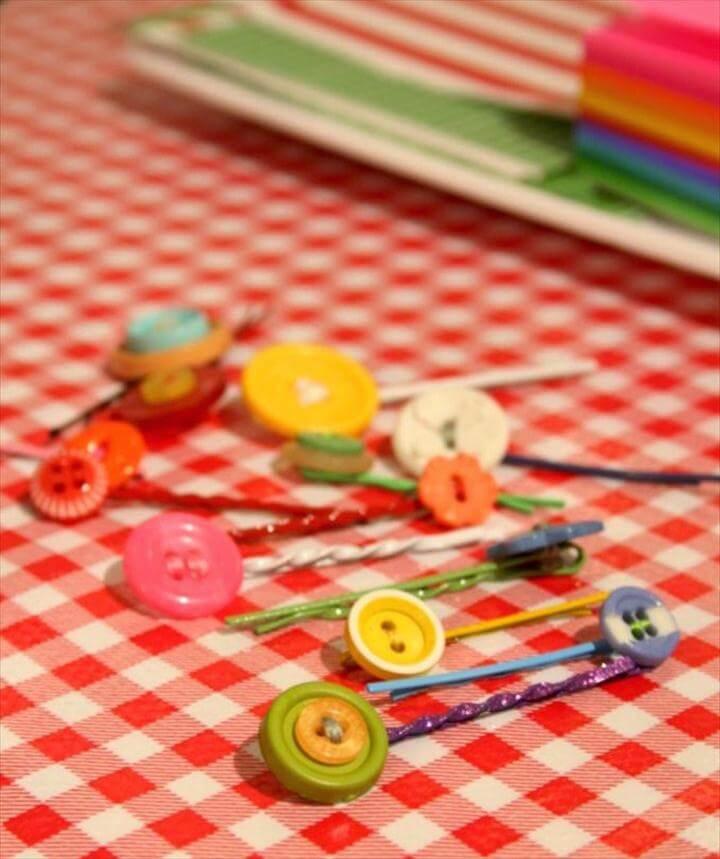 Image: marthastewart
Sweet Lace Headband: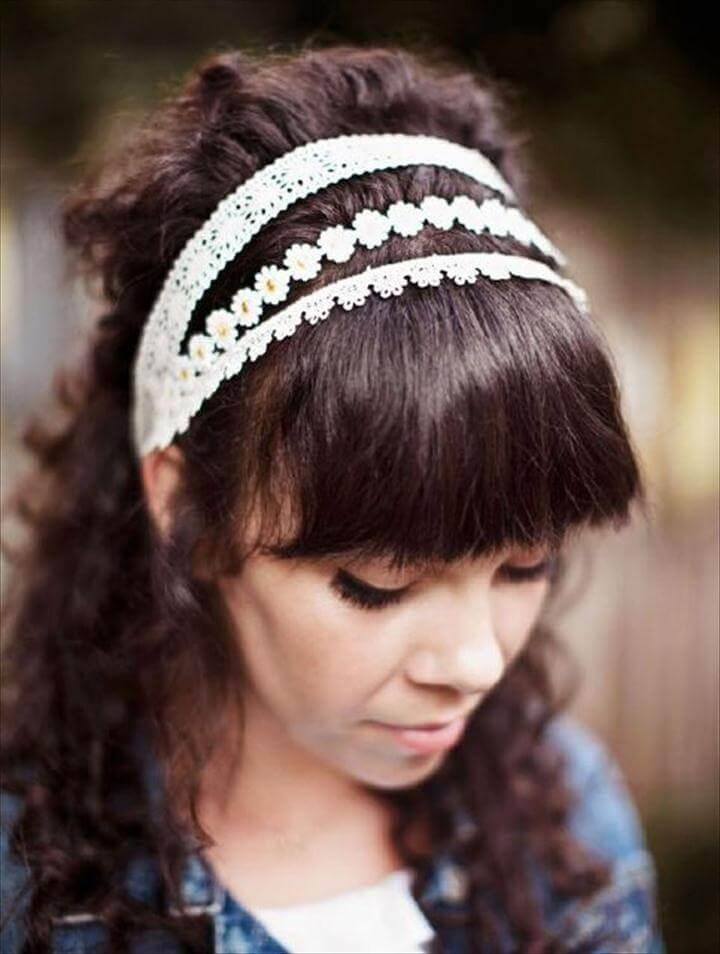 Image: abeautifulmess
Hair Denim Bows: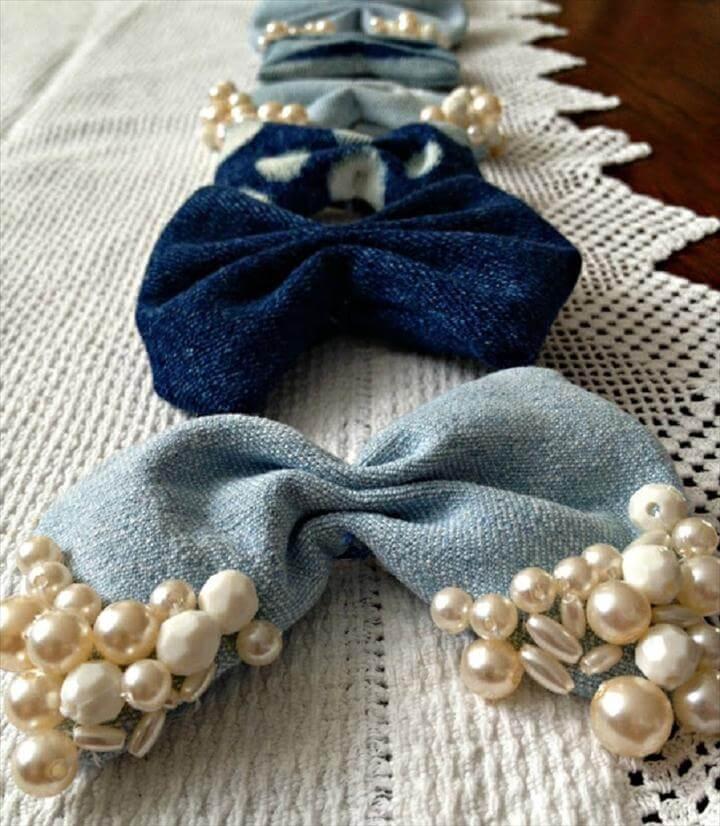 Image: salutetocute.blogspot.co.nz
Flower Bobby Pins: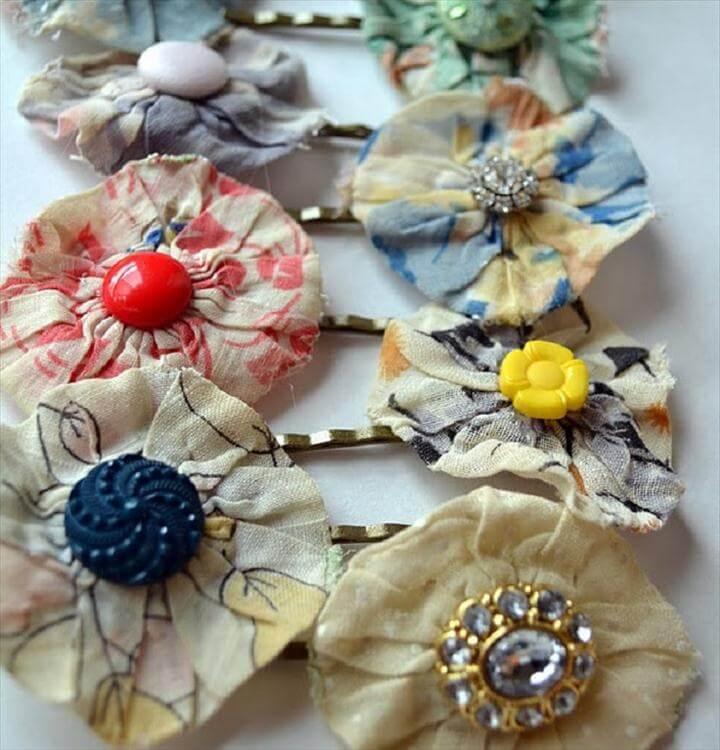 Image: littlemissmomma
Hair Cuff: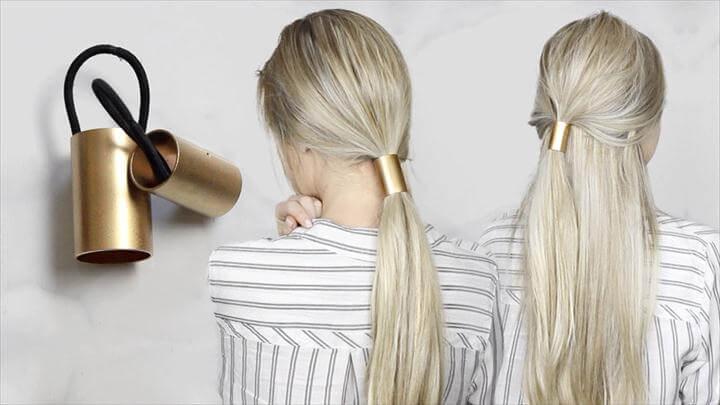 Image: youtube
Bejeweled Hair Comb – DIY Brooch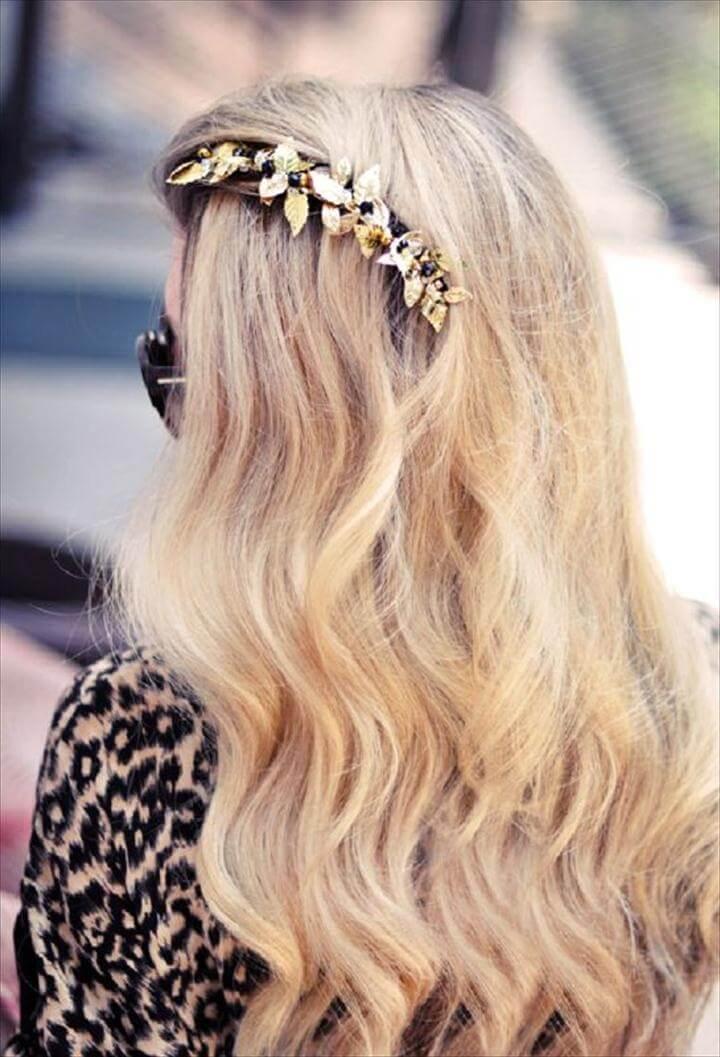 Image: lovemaegan
Ruffled Headband: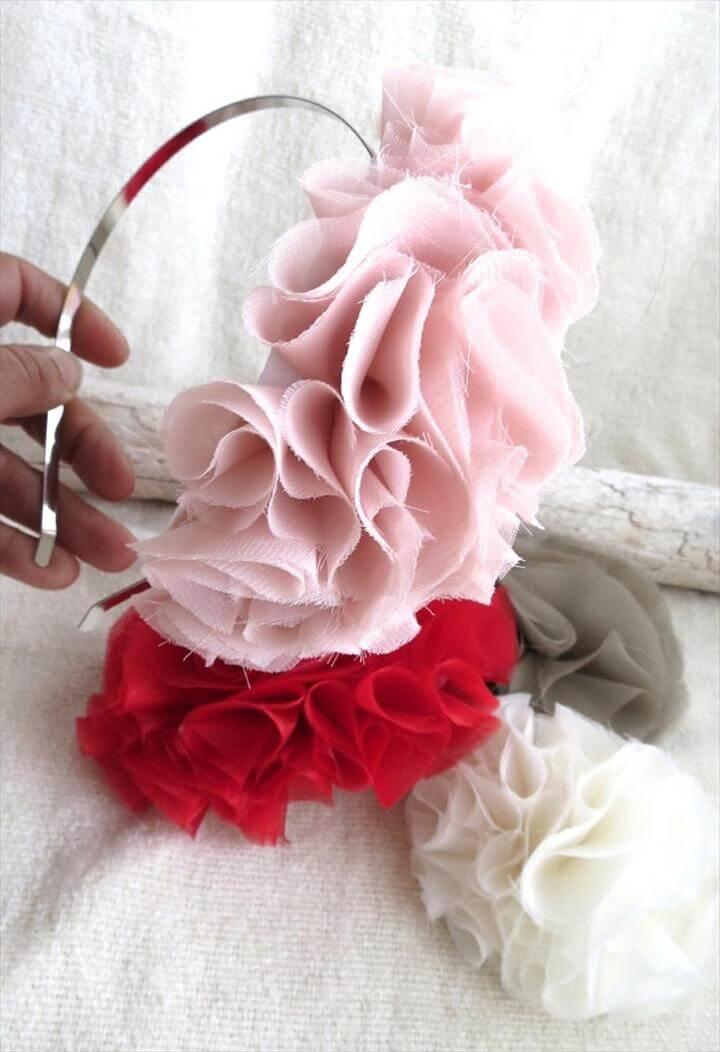 Image: thesimplecraftdiaries.blogspot.ca
Flower Crown: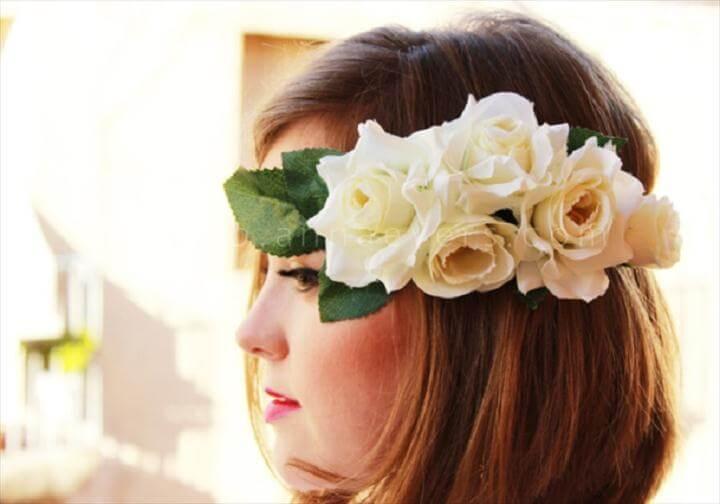 Image: annaevers
Glittered Star Pins: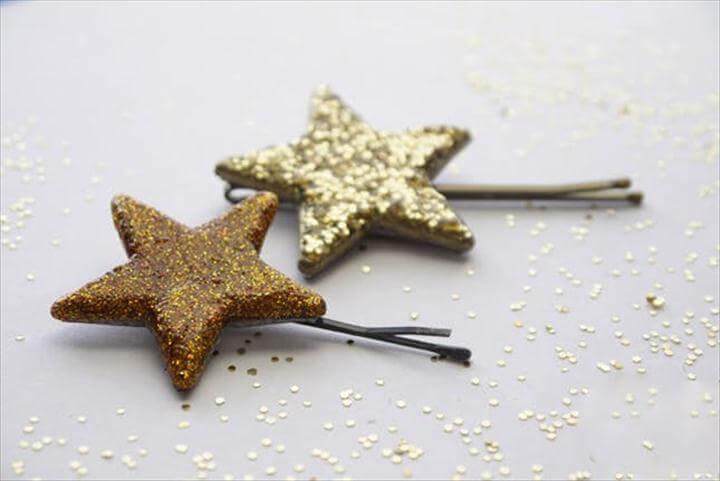 Image: mintedstrawberry.blogspot
Starbright Headband: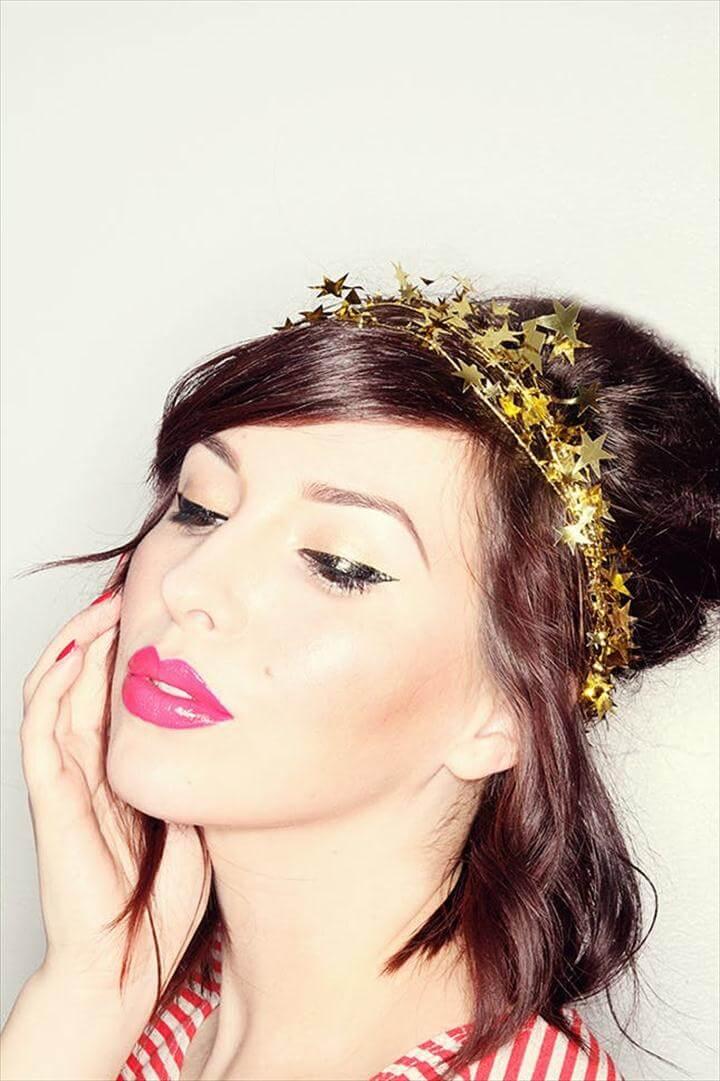 Image: giantdwarfdesign.blogspot
Fabric Covered Hair Clips: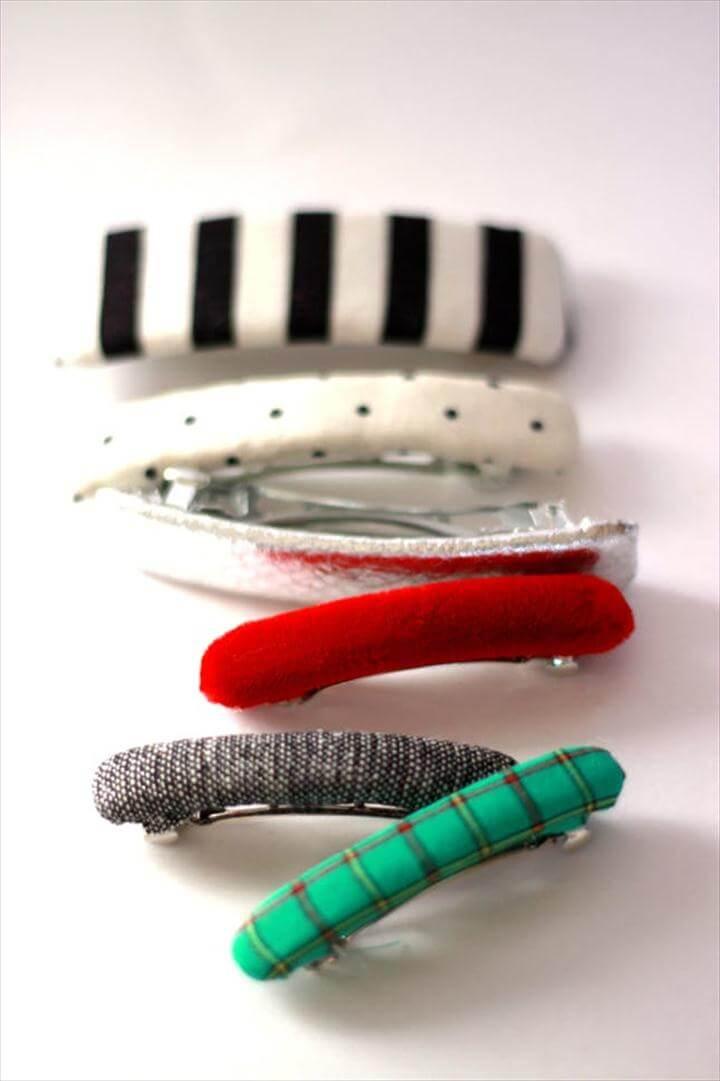 Image: seekatesew
Rhinestone-Studded Bobby Hair Pin: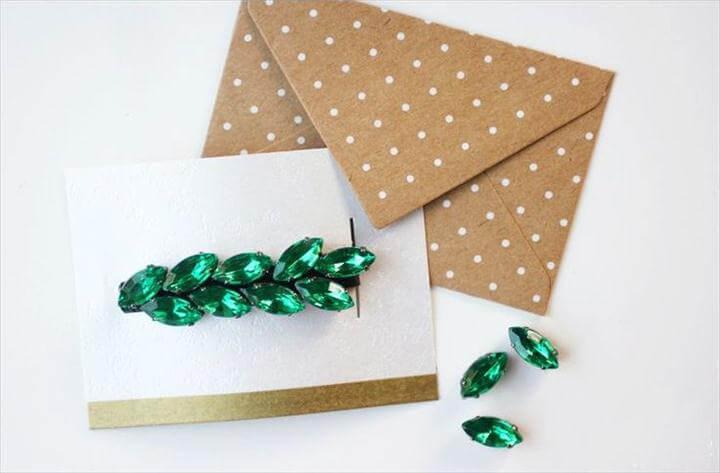 Image: consumercrafts
Holly Hair Pin: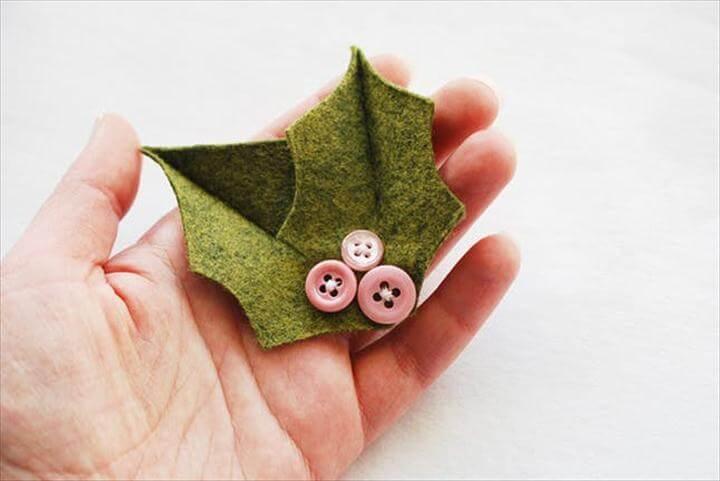 Image: wildolive.blogspot
Beaded Hairband – Hair Motif – Hair Brooch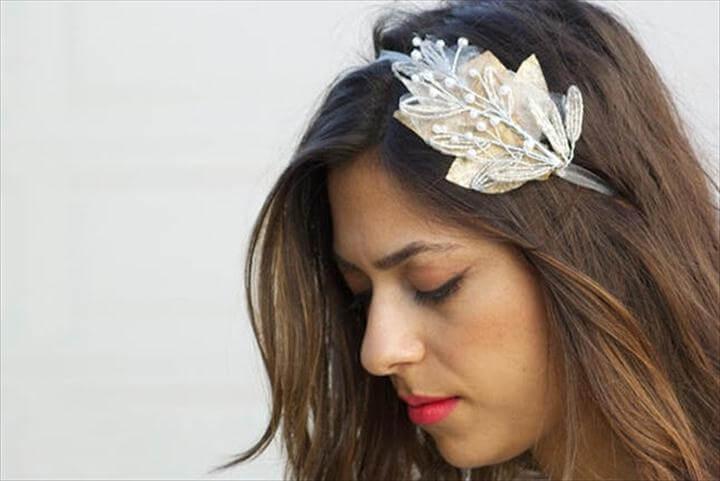 Image: cremedelacraft
Pearl Pins: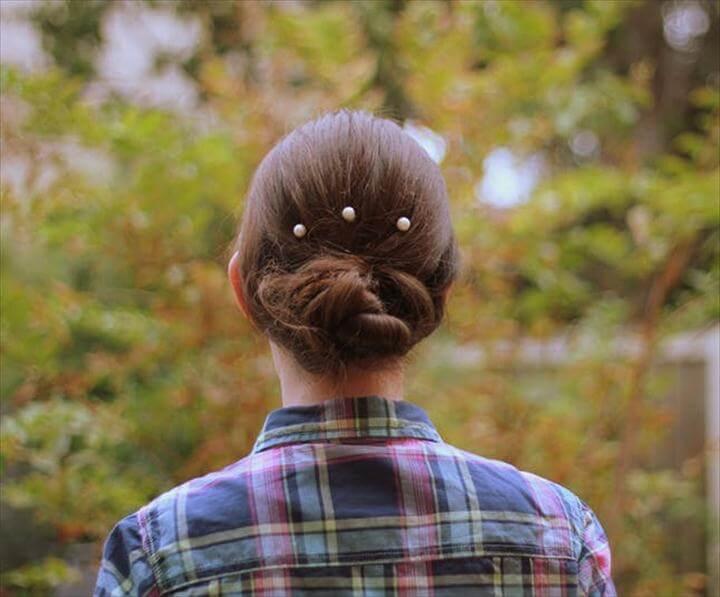 Image: wordpress
Clover Hair Pin: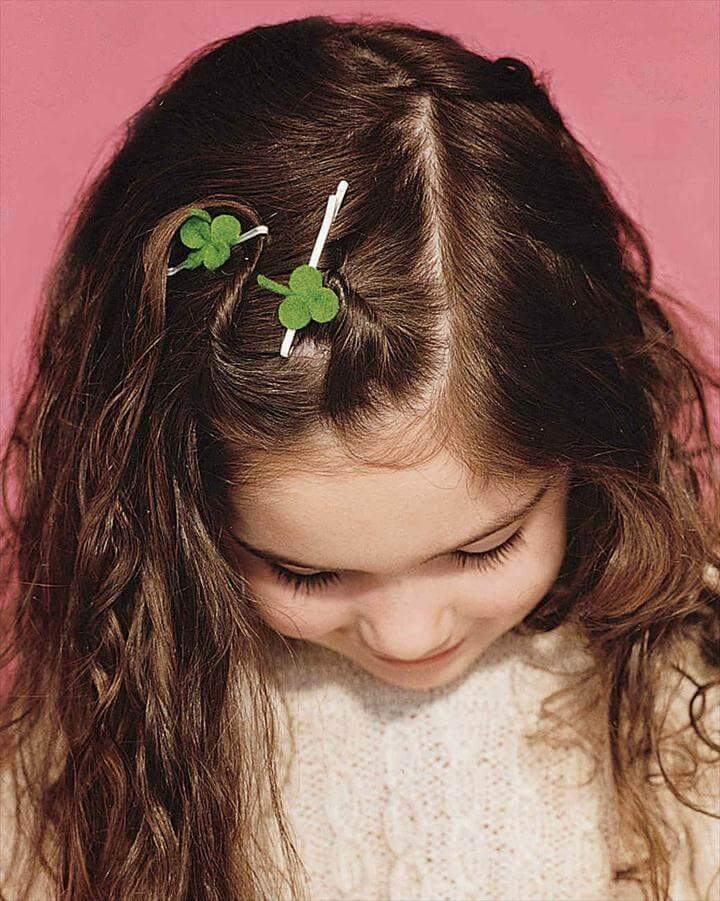 Image: marthastewart
Button Hair Pin: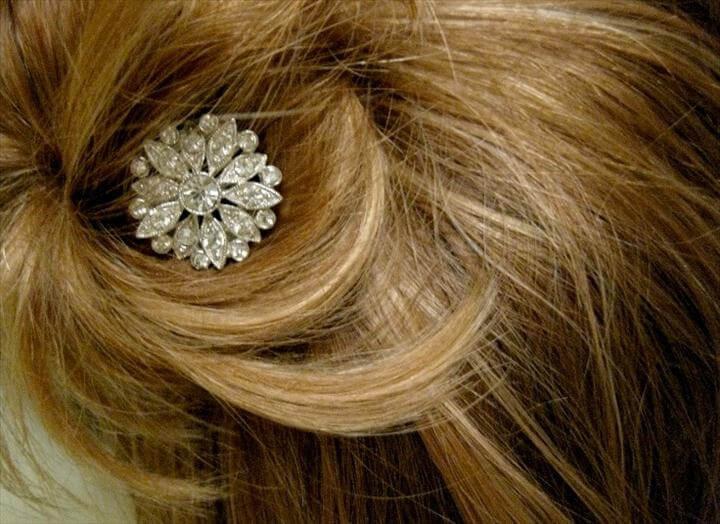 Image: thanksimadeitblog
Sparking Headband: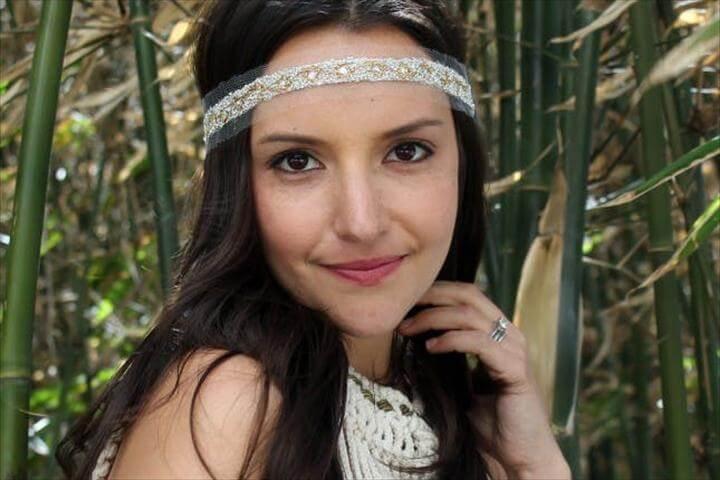 Image: brit.co
Polish Painted Bareettes: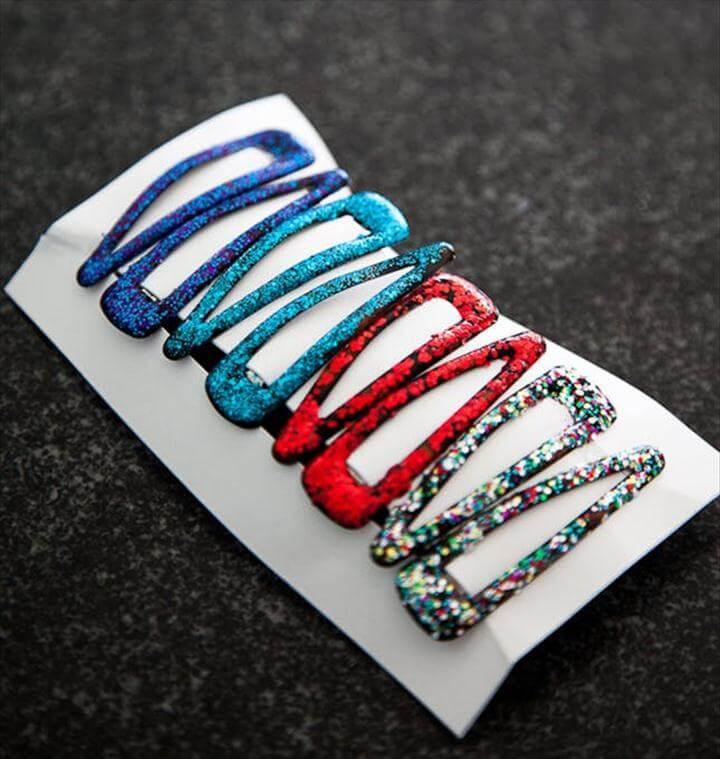 Image: wordpress
Duct Tape Flower Headband: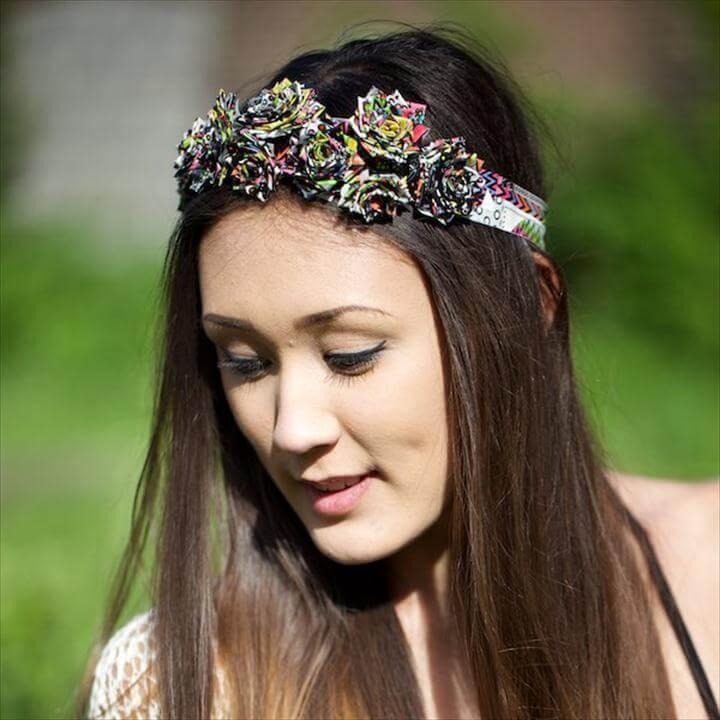 Image: duckbrand
Short Hair Headband: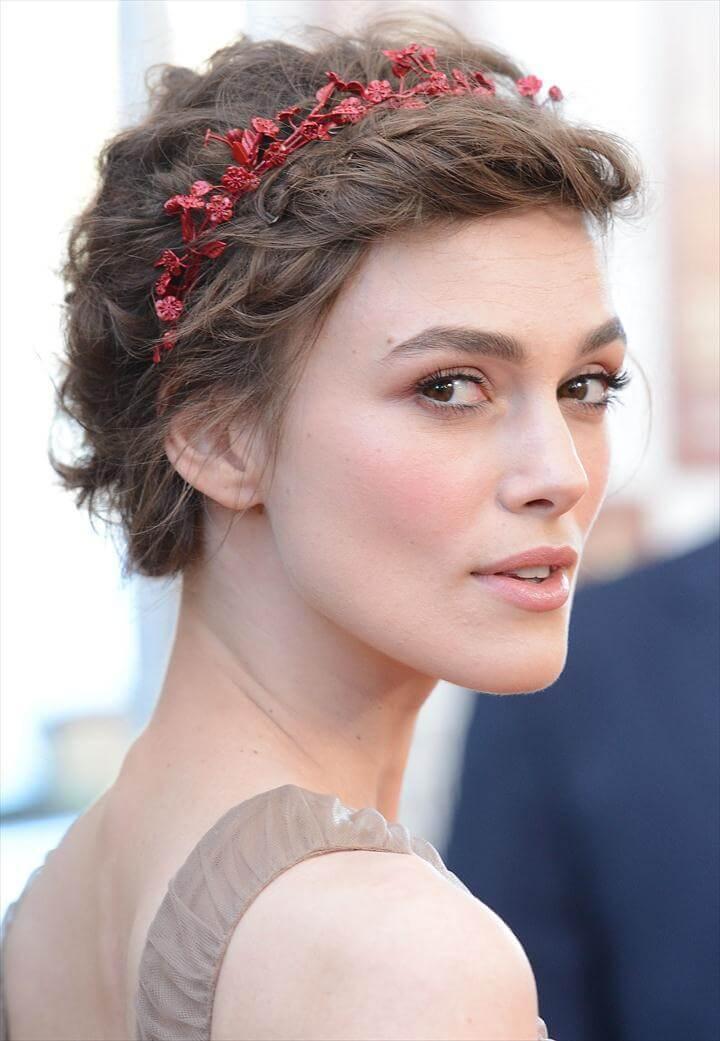 Image: goodhousekeeping
Gift Wrap Bow: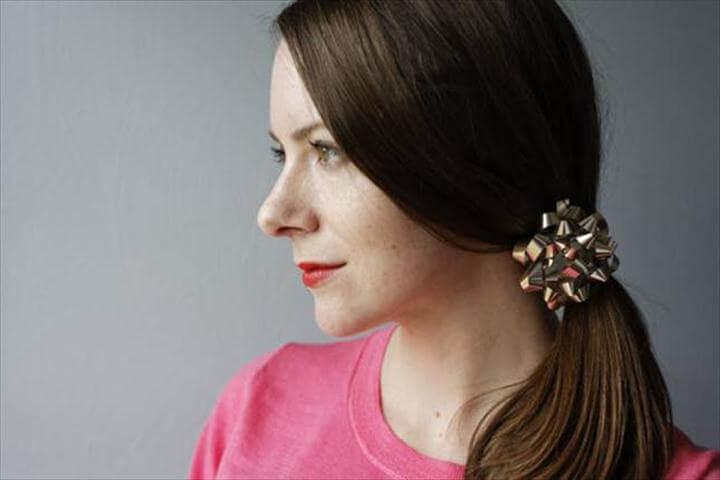 Image: caughtonawhim
Paillette Flower Headband: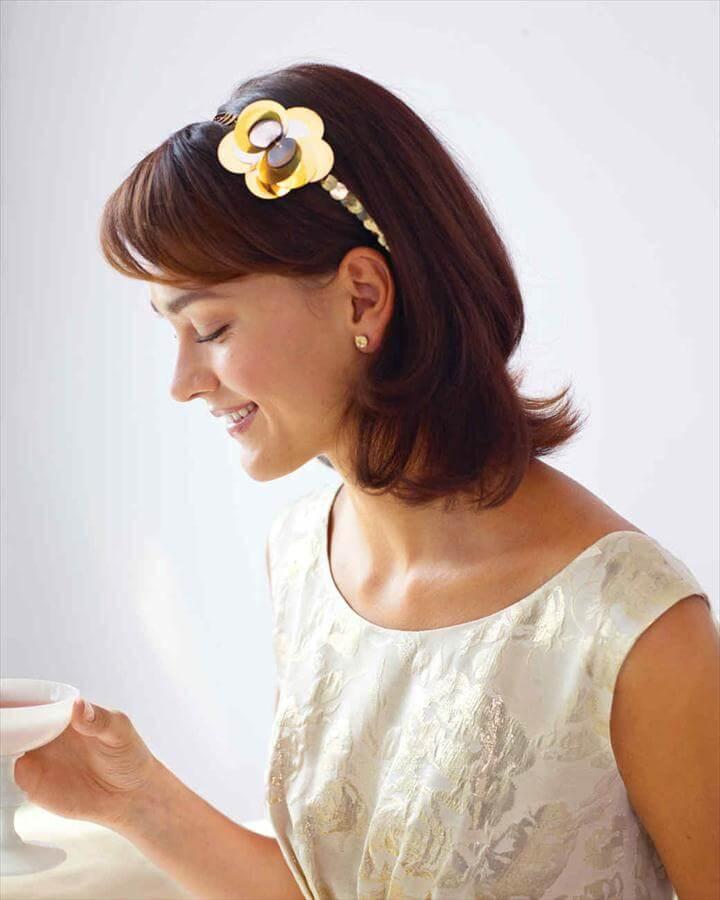 Image: kittenhood.ro
Polka Dot Hair Bow: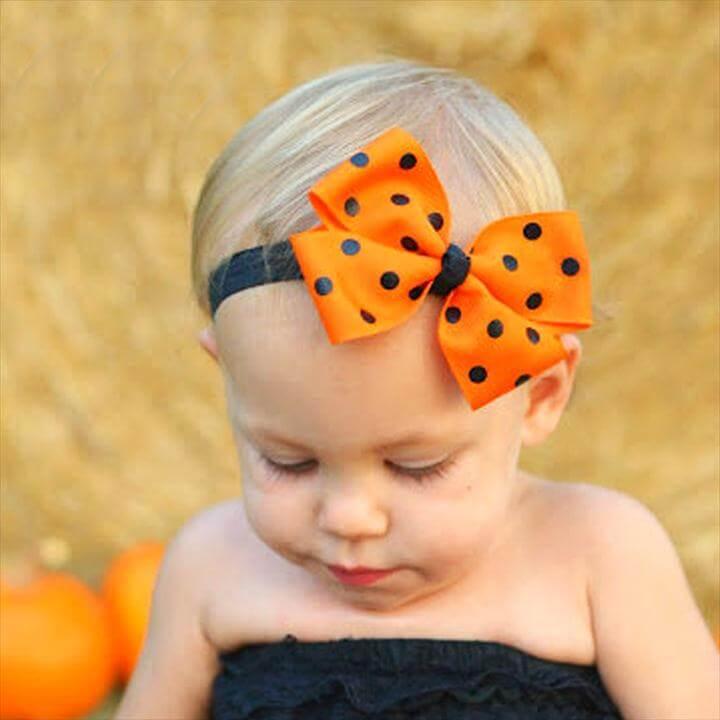 Image: satsumadesigns
Evergreen Crown: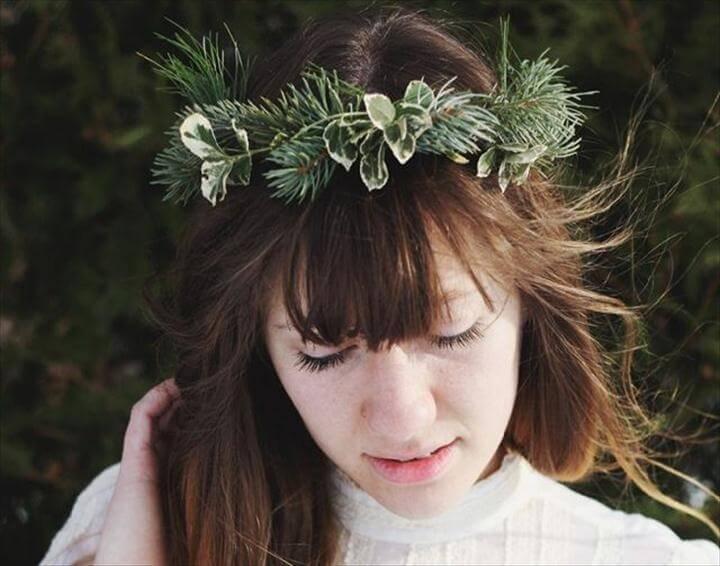 Image: brit.co