It's time to share some amazing and exciting 15 DIY Hair Tutorials That Will Make You Say "WOW" interesting crafting ideas. We are often short of ideas about our hair styling for different formal and informal occasions so these DIY hair styling tutorials will definitely solve your problem to a larger extent.
The first hairstyle tutorial that we have here is blue hombre hair that looks dramatically cool and fun to wear. Next we have another cool and funky hair styling idea which involves coloring your hair with rainbow color chalks that will make everyone awe about your hair. Dark colored hairs are sometimes a problem when it comes to dying them, but here we have shared an easy idea to that will definitely make sense to you if you have dark hair. Next we have a long short hairstyle idea which is trendy and attractive at the same time so try this one sometime in your life.
This DIY hot pink ombre hair styling will also add spark to your hair and will make you look totally different than ever. Some people are always fond of dying their hair in natural and classy ways, so this ashy blonde's idea will definitely work great for them. Do not forget to try this floral hairstyle this summer as its super cool and 'fairytale' style. Have a look at this next faded blue hair tutorial and find out how you can wear this awesome color the next time when you want to dye them.
Next we have a simple trick for the girls who want to make their hair look long and it totally works. Next we have something for the wedding season coming up and its half up half down hairstyle that will suit everyone almost. Shout out to those who want to color their hair permanently but are unable to find ways to do it. Besides this we also have shared a tutorial about chic undo hairstyle which is good for casual and sudden get along.
If you want to bring a drastic change to your hair styling, try this short stack hairstyle which is super cool and easy. Next we have shaggy hairstyle in a copper penny color and look so different and appealing at the same time. Lastly we have a modern somber hairstyle tutorial that will amaze yourself when you will wear it.
Try these above discussed ideas about hair styling and all the tutorials are available in the links given below the pictures.
Blue Ombré Hair: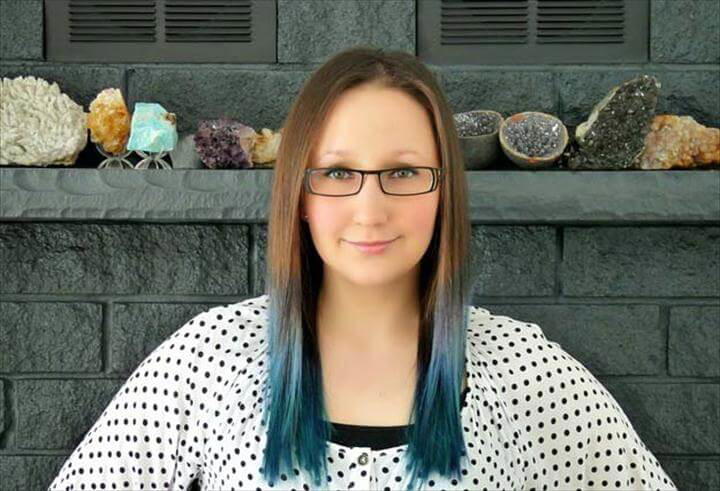 Gorgeous hair can make your feel so good about you so if you are feeling bored these days then here is the idea of this blue ombre hair. The hair at the bottom has been bleached and then dyed blue with a little greenish turquoise. This pretty ombre hairdo is going to be a sure eye-catching for the people around you. Details here!
Image: danslelakehouse
Rainbow Hair Chalk: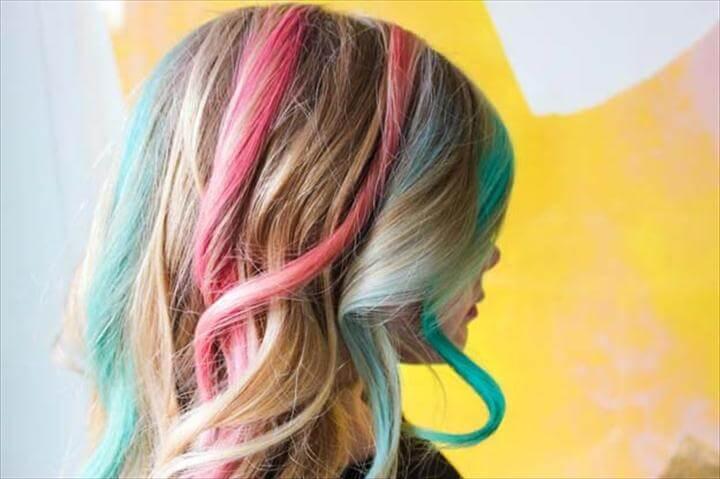 Rainbow crafts are everywhere in the summers and here is this rainbow hair chalk idea to play rainbow with your hair. So get your hands on the hair chalk and the hair spray to create these gorgeous and funky rainbow hair chalk. You can adopt this chic hairdo for a party to look super cool and chic. Details here!
Image: studiodiy
Foolproof Way To Dye Dark Hair Cool Colors: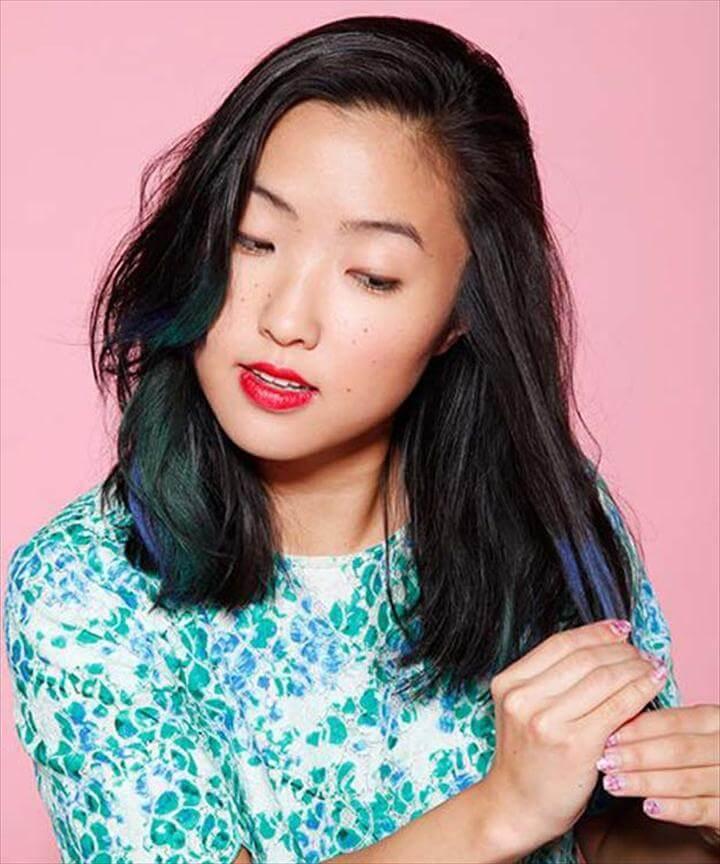 Dying your hair at home with your favorite color is the best idea for the girls. You do not need to spend dollars to get your hair dyed in the saloons as here is a perfect idea to dye your hair at home and save yourself a lot of time and money. Learn the tips and tricks of dying right here!
Image: youtube
Long-Short Hairstyle: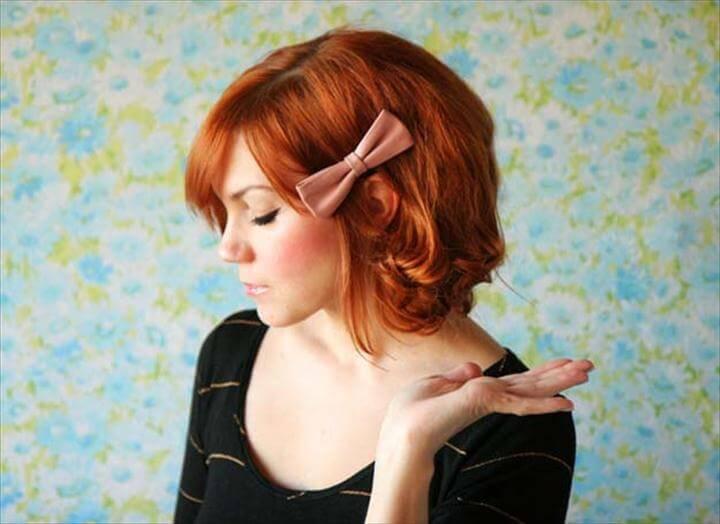 You are also a person who wants to have a short hairstyle but does not want to cut long hair? If yes then this long short hairstyle idea is just for you. Yes, this tutorial shows how you can make your hair look shorter without touching them scissors. Follow the tutorial right here!
Image: abeautifulmess
Hot Pink Ombré:

It's time to bring your funkier side out and get your hair dyed hot pink ombre. This is not o bold pink color but the pretty ombre hot pink color to look just so cool and catchy. But you need to take care of a lot of things to dye your hair at home and all the needy tips and tricks for this pink ombre hair have been shared here!
Image: timeforteabeads.blogspot.co.uk
Killing Brass For Bright Ashy Blonde: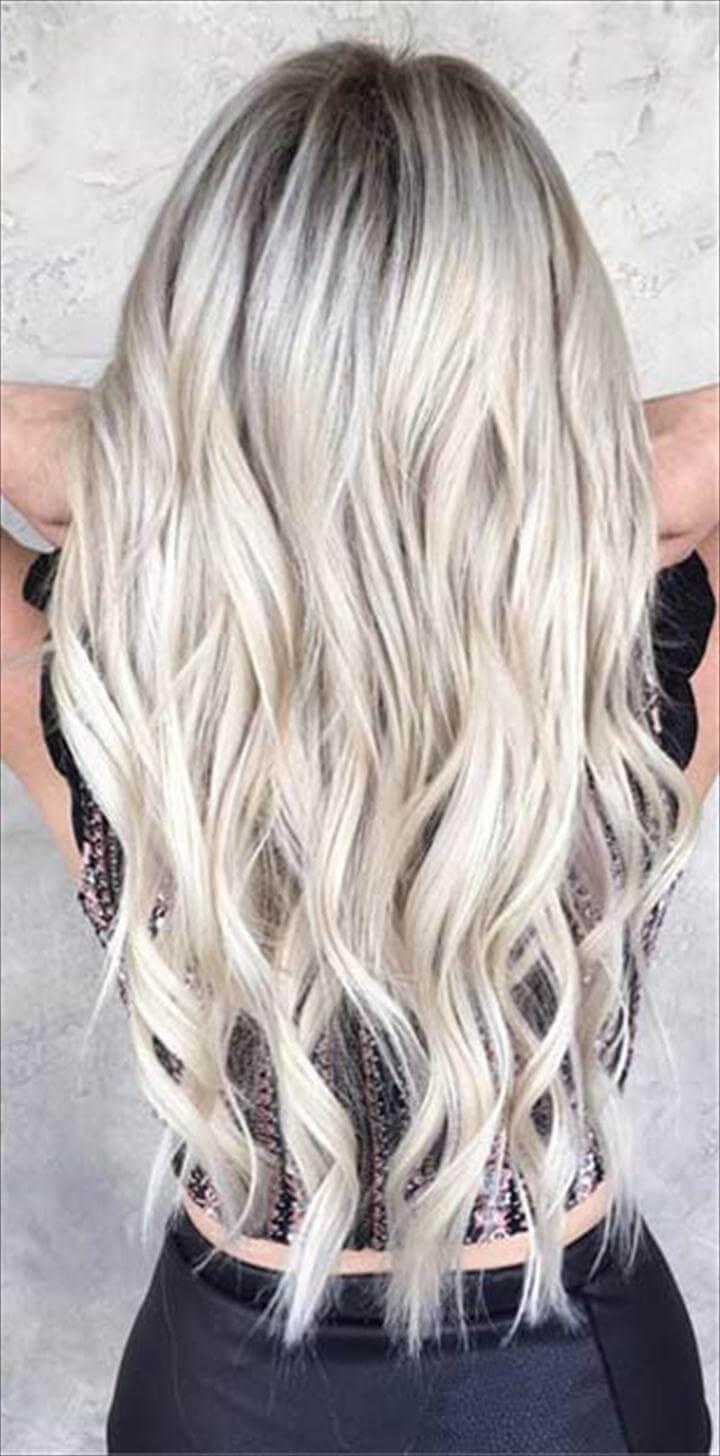 Hair trends are changing every now and then and these days the ashy blonde hair color is really trending and looks really cool and stylish. But if you go to a saloon it can cost you a huge fortune. So get your dreamy ashy blonde hair color at home by getting your hands on the complete tutorial given right here!
Image: modernsalon
Fairy Princess Florals: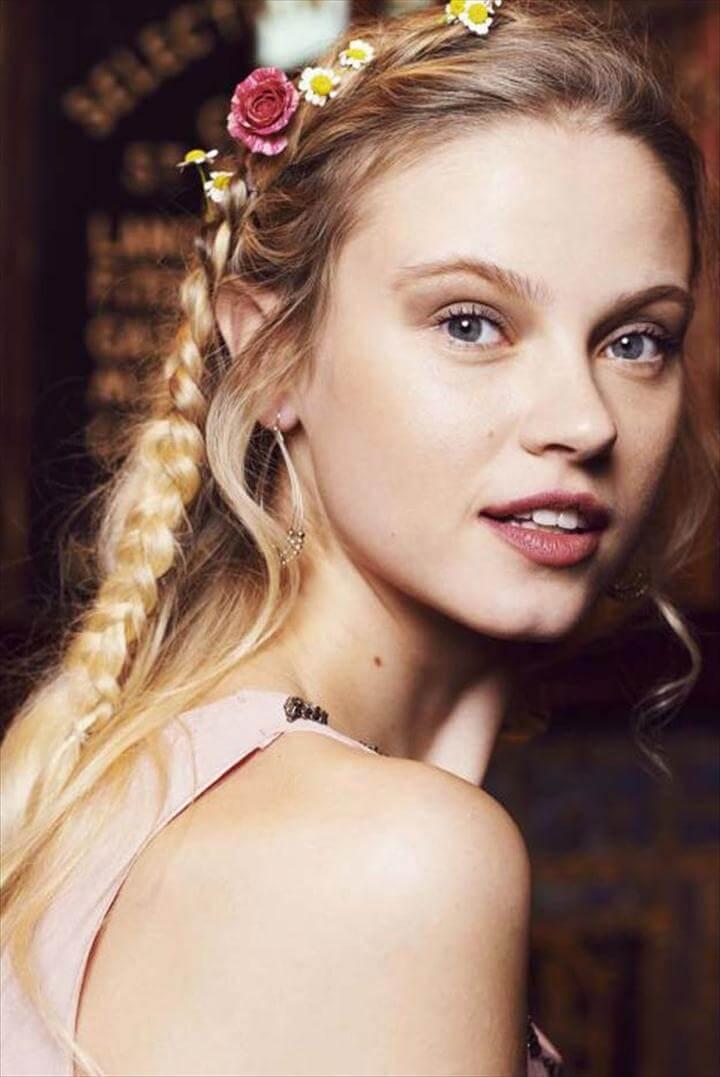 A right hairdo can add a lot to your overall look so make a perfect choice while doing your hair. If you are going to a fun summer day out with your family or friends or even to a wedding then this fairy princess floral hairdo is really going to look gorgeous and intimate on you. Follow the hairdo details here!
Image: seventeen
Faded To Captivating Blue: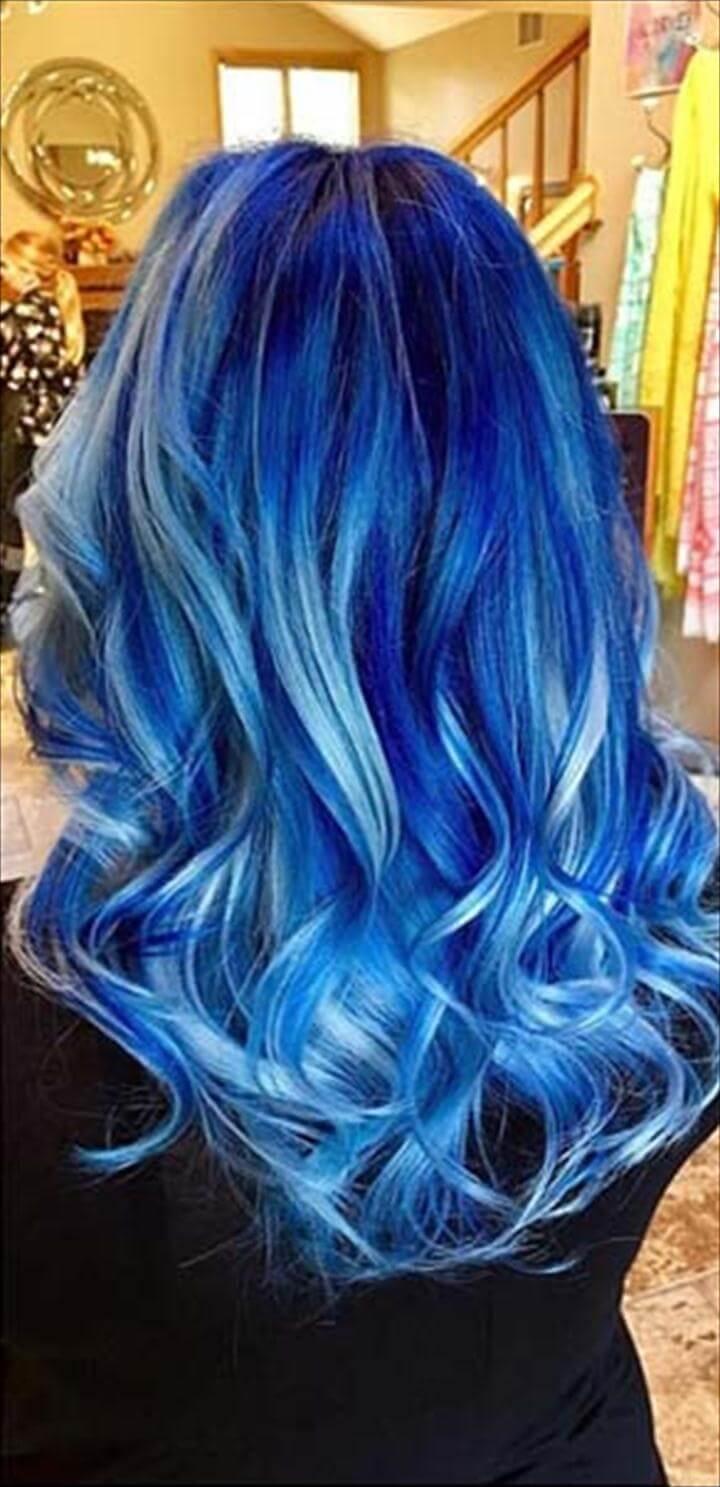 One of the hair colors that are setting a style trend these days includes the blue on the top too. This tutorial is for those ladies who have had the blue color already and their color is fading away. So you can renew your gorgeous blue hair on your own at home and we have got you the complete details right here!
Image: modernsalon
Super Long Ponytail – Easy Hair Trick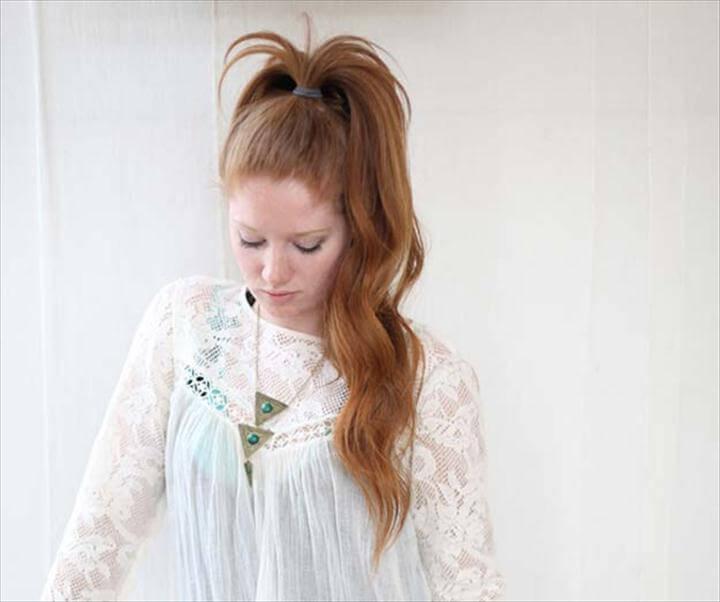 Ponytails are the go-to hairstyle for every girl and now you can make your ponytail look bigger with an easy trick. Yes, a high and long ponytail is the perfect hairstyle for a casual look. Using two hair bands and creating two ponytails, one high and one low you can easily make your ponytail look bigger. Details here!
Image: freepeople
Half Up Half Down Wedding Hairstyle: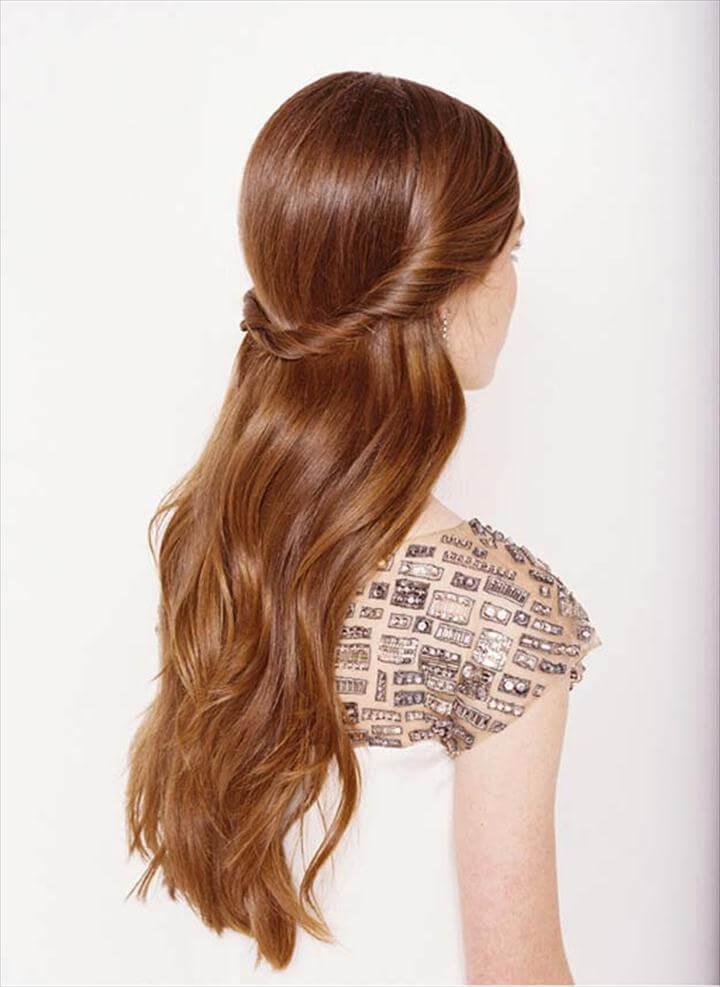 Weddings are fun for us to wear the fanciest clothes, jewelry and doing the lovely hairdos. So if you want a gorgeous and elegant hairstyle for the next wedding that you are going to attend then there is this half up and half down hairstyle. The hairstyle is easy to do and would suit a lot on long thick hair. Details here!
Image: oncewed
Permanent Hair Color Tutorial: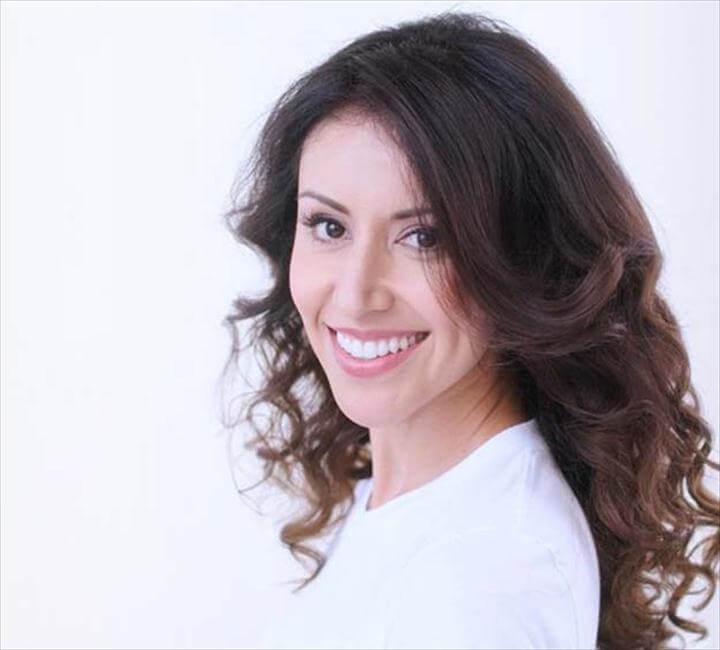 If you think your dyed hair is losing their shine and beauty then it's time to regain that vibrancy in your hair. Here is the permanent hair color treatment to give a perfect glossy touch to your dyed hair. You do not need to go to the pricey saloons to get the treat as you can perform this hair coloring at home. Catch the details here!
Image: madison-reed
Chic Updo: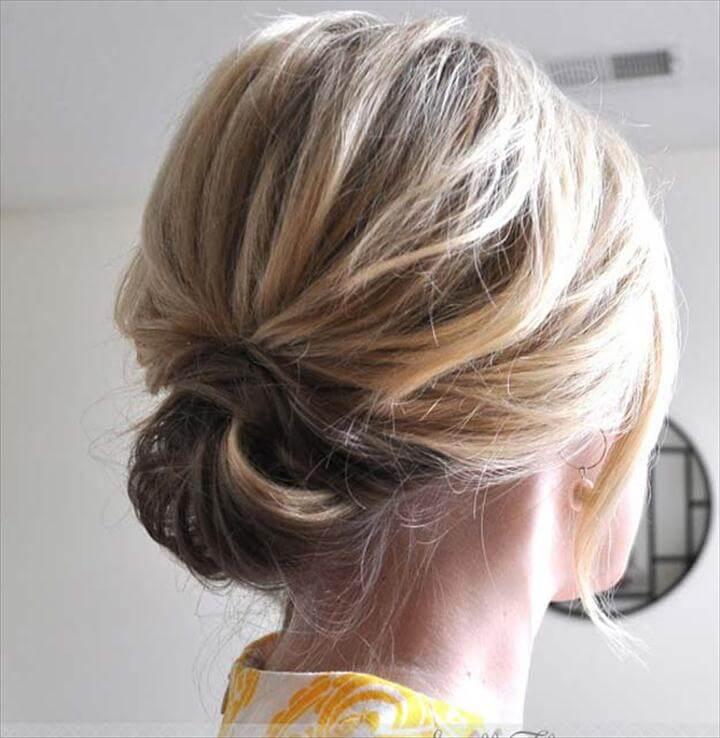 A hairdo can change the complete game of how you look. So here is this gorgeous and chic hair updo to look stylish and modern for an event or festive. Even if you are going to be a bridesmaid this chic updo is perfect and super easy for you to do in a few minutes. Follow the details of this chic hairstyle here!
Image: thesmallthingsblog
Short Stack: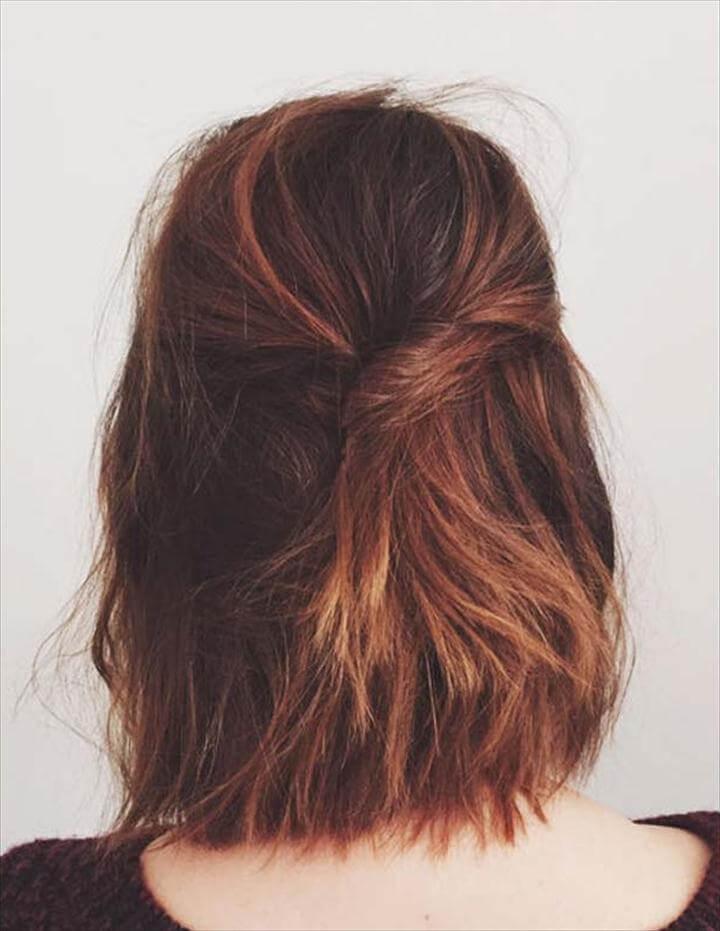 Short hair is the cutest and chic and there are some pretty and fun hairstyles to try on them too. Here is a lovely short stack to perform on the bob cut hair. You can do this easy peasy hairdo in just a few minutes and that too without any tool involved. The cute hairstyle is perfect for a party or date night and adds a sparkly embellishment if you are going to a wedding.
Image: thebeautydepartment
Modern Shag Shape and Copper Penny Color: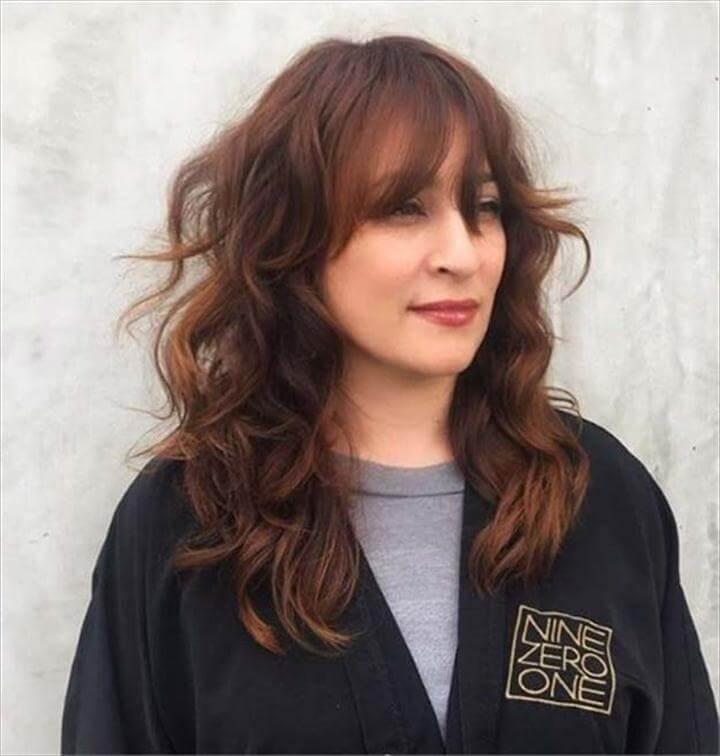 Gorgeous hair shape and color can really change your personality. So get your hair this modern shag shape and the copper penny color to look super fresh and stylish. The best thing is that you do not need to go to a stylist for this. You can perform this perfect hair shape and color at home and here we have all the details for you.
Image: modernsalon
Grown Out To Modern Sombre: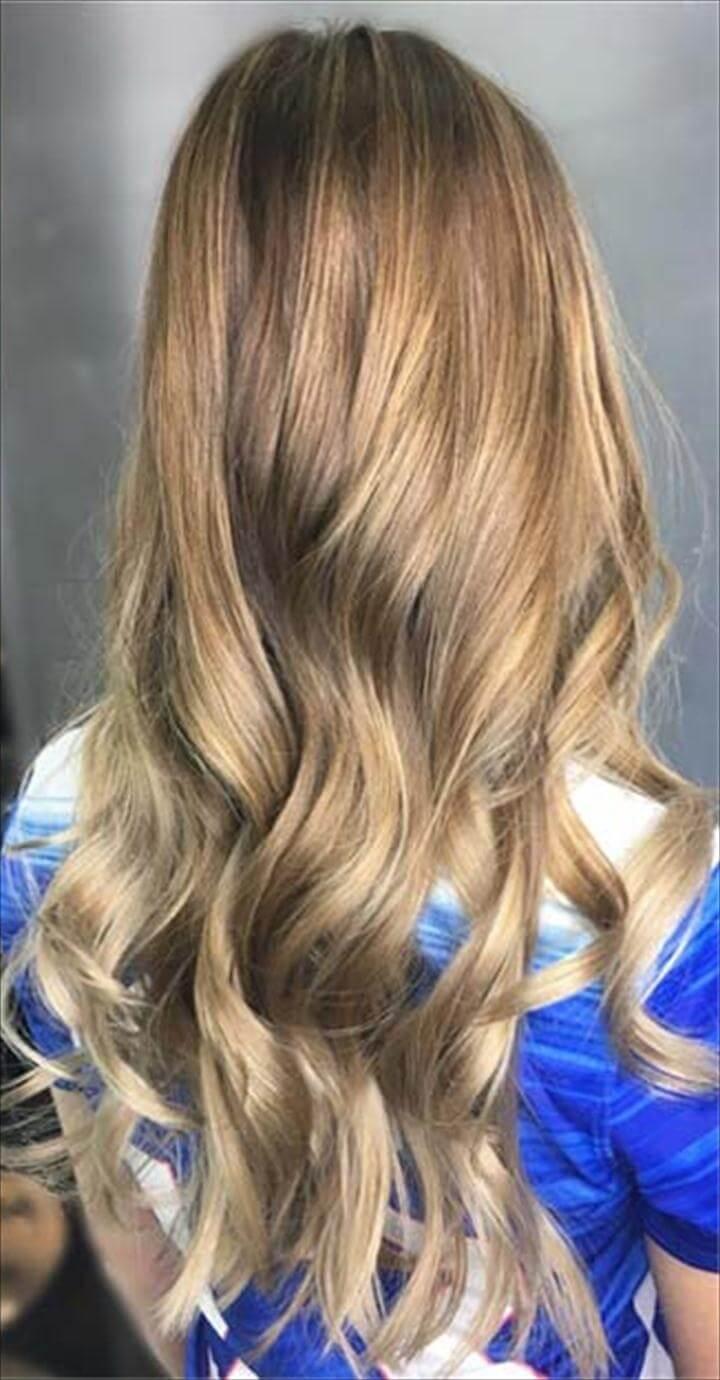 Give your hair a modern transition with this lovely grown out to modern somber tutorial. The long gorgeous hairs have been giving the perfectly shiny highlights to look just so fresh and pretty. You can get the same treatment at home using your own hand and cost-efficient projects. The complete details of this hair highlights have been given here!
Image: modernsalon