Polka dots are something that has always been in fashion and lately they have become one of the most popular of the trends both for the wardrobe and for other objects of household decoration. Here in this article, you will find 15 DIY Outstanding Polka Dot Fashion Ideas amazing and unique you will soon realize how DIY polka dot fashion can do wonders for your wardrobe and give your old wardrobe items a whole new look.
Have a look at this plain white scarf and how it is transformed with gold color polka dots. You can use this same technique on your socks too with the help of gold fabric color. Next is a floppy hat gave a whole new looking with polka dots? See this beautiful polka dot pouch.
DIY Nail art has been most of the girls' favorite fashion these days so you can also do nail art with polka dots as you can see over here. Here black polka dots have been made on white nail color and it looks super cool and trendy. The tote bags can also be changed with this evergreen pattern and looks amazing. All you need to have for these projects is fabric paint and round stencils or anything that can be used as a stencil.
Have a look at this scarf below with added spark of polka dots pattern that you can do with using any color that you like or think will look good on your plain scarf. When everything is changing its looks with the DIY polka dot pattern lets also change our shoes and sandals with the same pattern. Next is polka dot jeans, besides this, there are some other dresses and shoes made funky with the pattern.


Try at least one if not of all these super exciting cool DIY polka dot projects as they are all trendy and easy to do. Follow the instructions and step by step procedures for these projects.
Gold Polka Dot Scarf: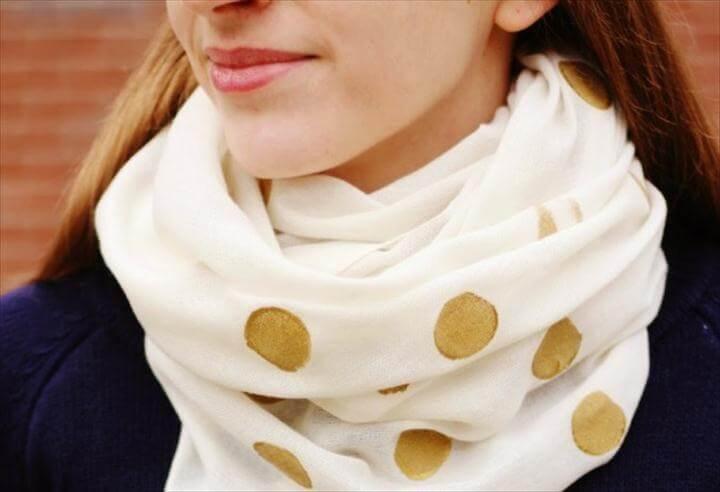 Image: thehappyflammily
Glitter Polka Dot Socks: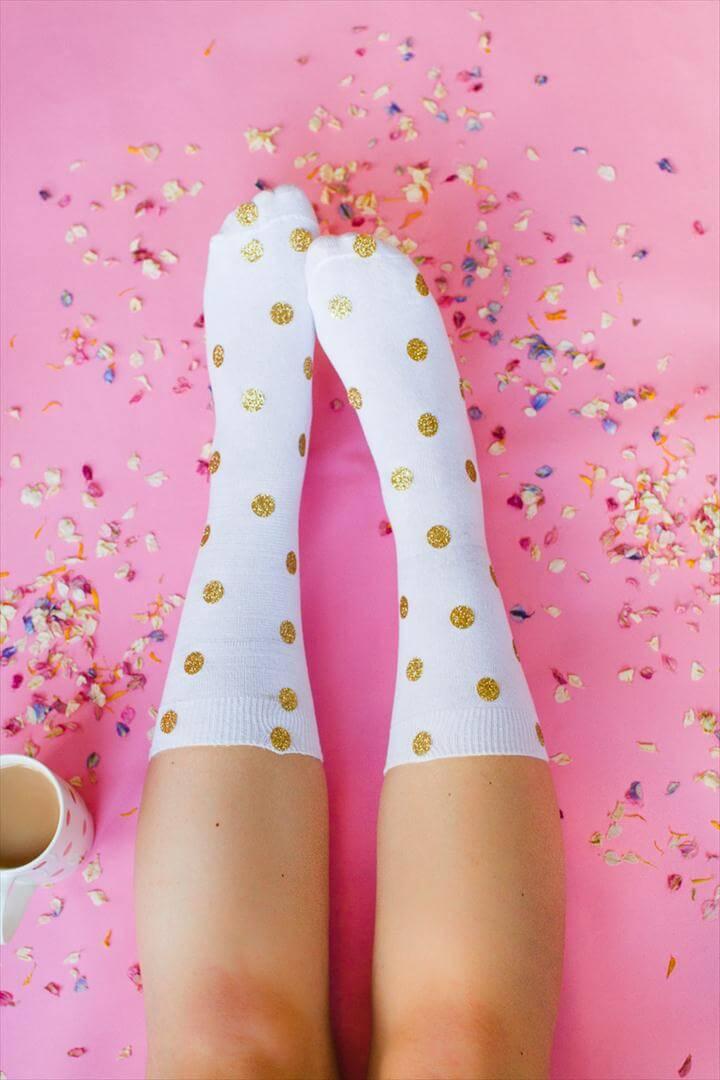 Image: youtube
Polka Dot Floppy Hat: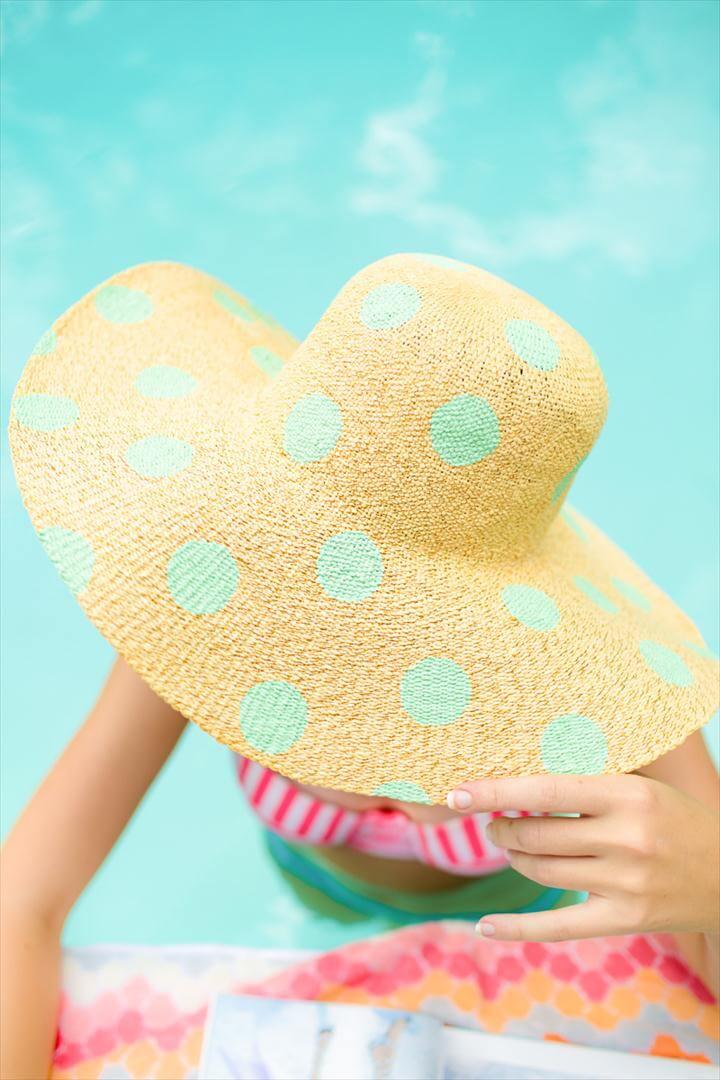 Image: sugarandcloth
DIY Pouch: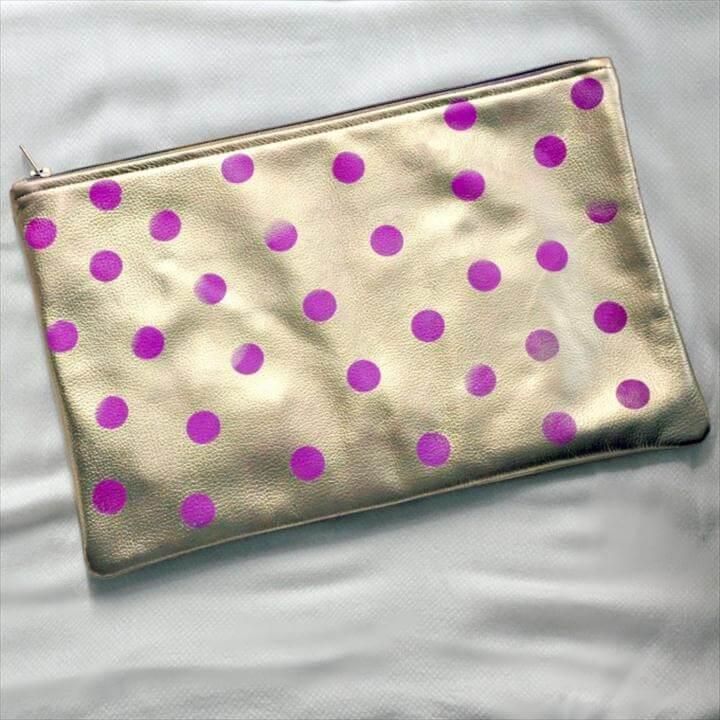 Image: loveumadly
Nail Art: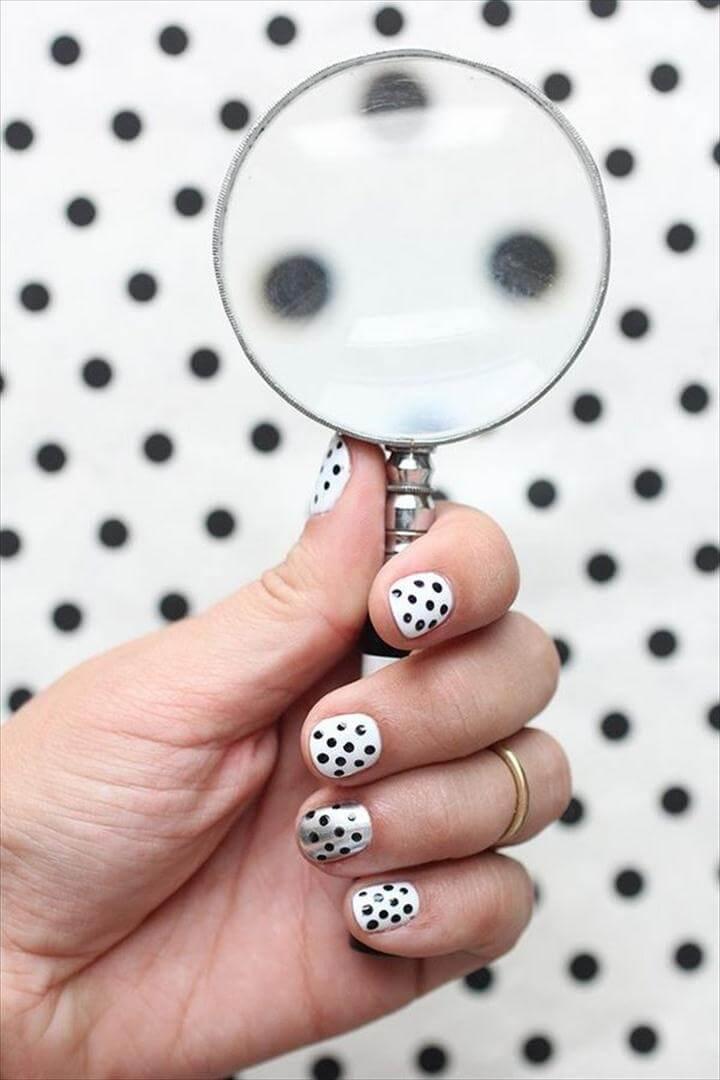 Image: youtube
Polka Dot Tote: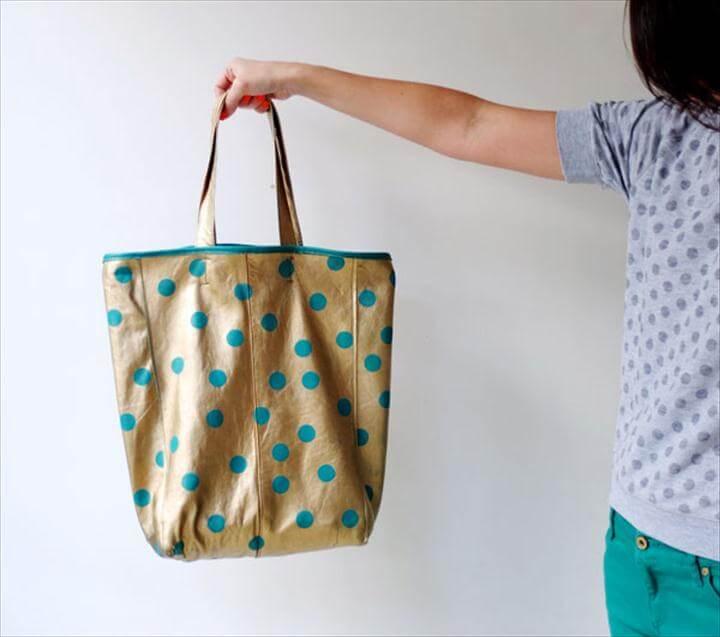 Image: mypoppet.com.au
Infinity Scarf: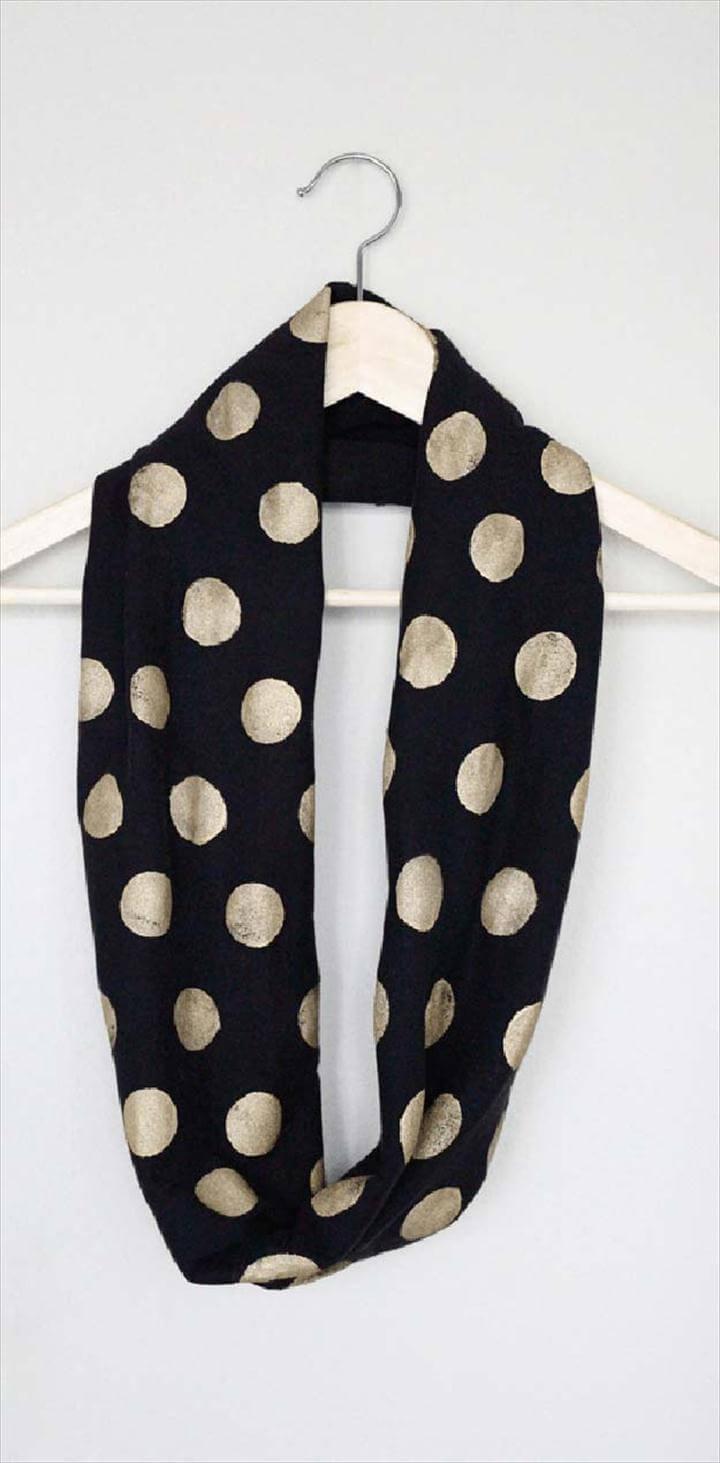 Image: sugarandcloth
Polka Dot Shoes: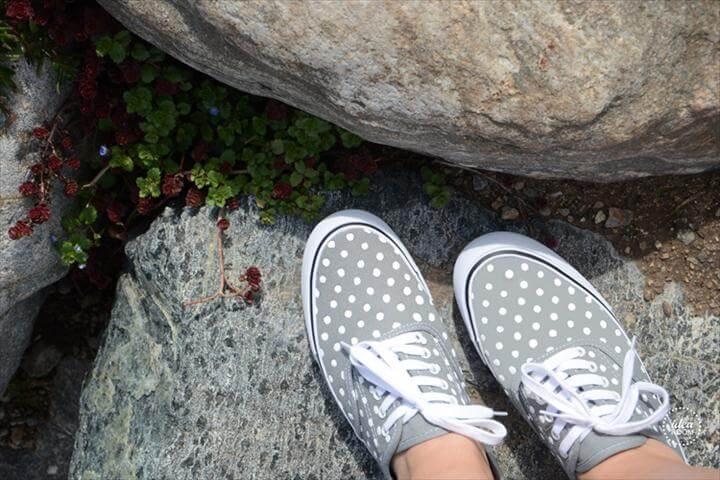 Image: polkadotchair
Polka Dot Trendy Sandals: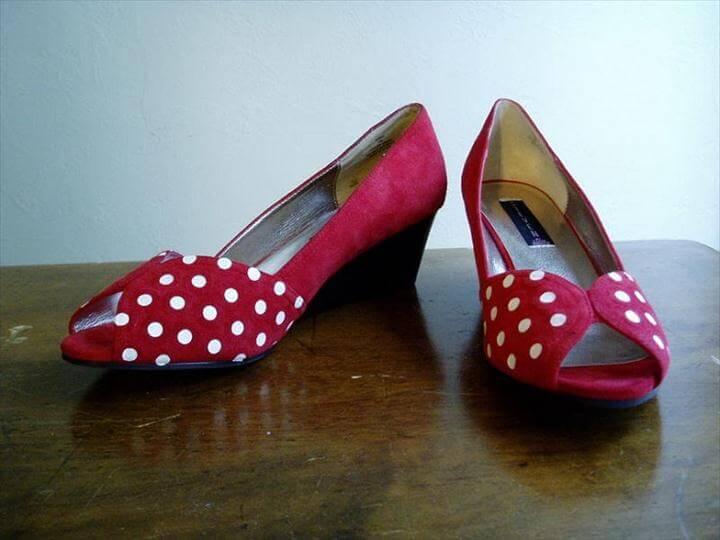 Image: transientexpression
Bleach Polka Dot Jeans: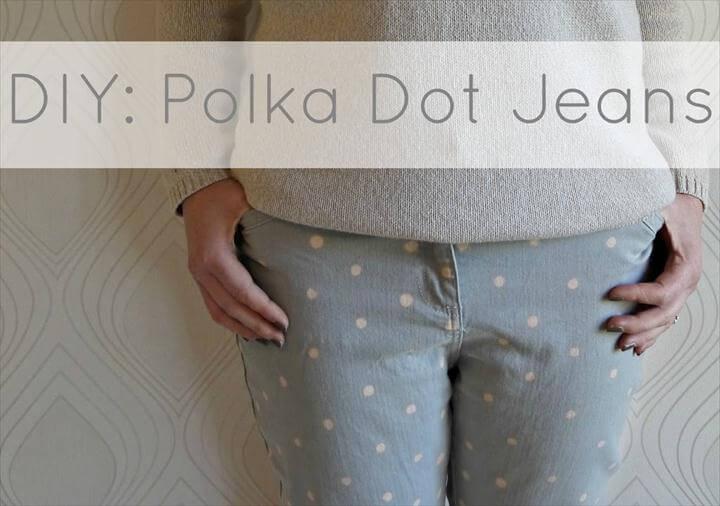 Image: makery.uk
Polka Dots Belly: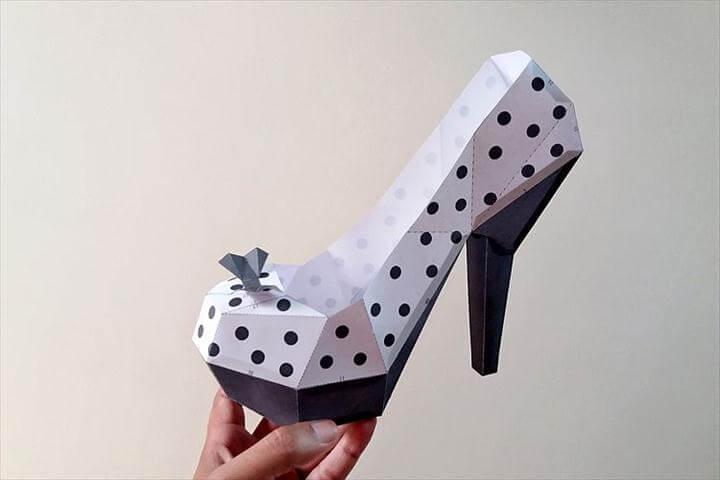 Image: designbundles.net
Polka Dot Shirt: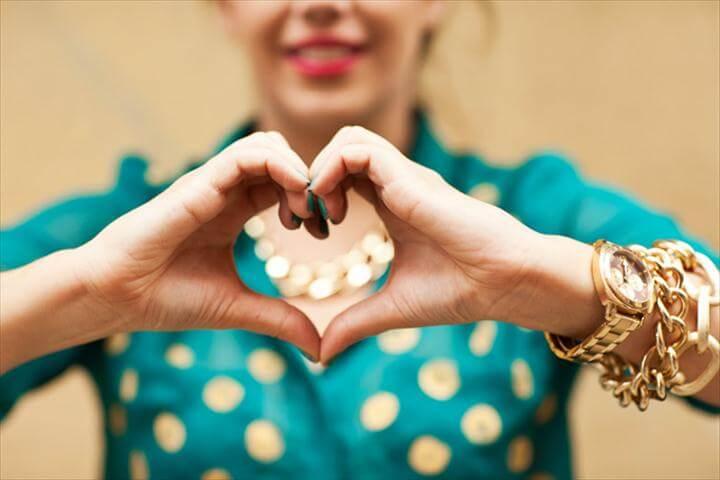 Image: ispydiy
Painted Polka Dot Plimsoles: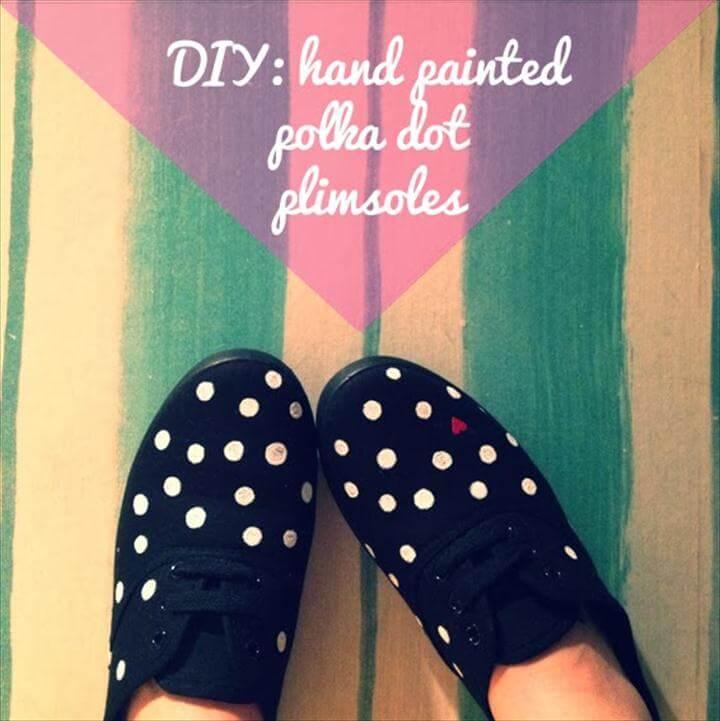 Image: missvickyviola
Polka Dot Tote Bag: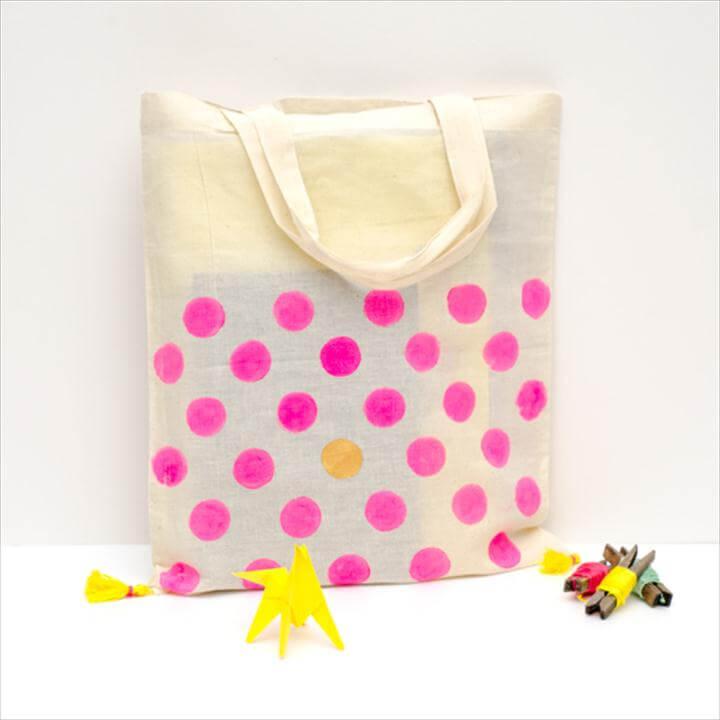 Image: tinkerfinca.blogspot
Polka Dot Dress: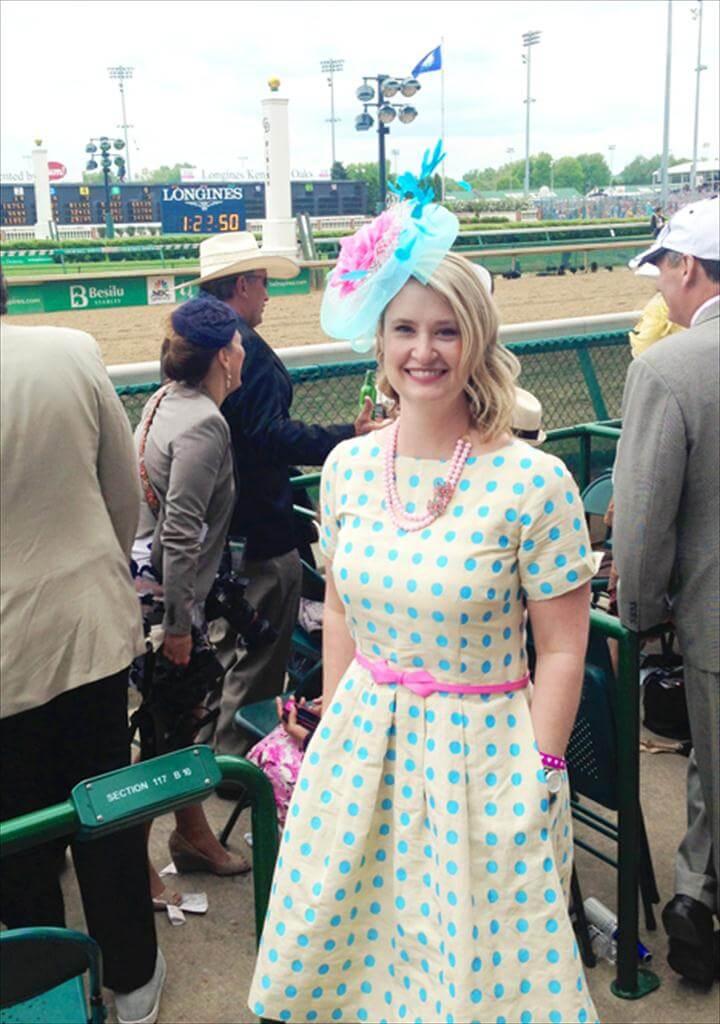 Image: polkadotchair