Let's plan to spend these holidays doing 22 Fantastic DIY Holiday Nail Art Ideas on our hands. Here we are sharing with some of the most impressive ideas that will surely attract the ladies of every age and will compel them to decorate their hands with this lovely nail art.
Here you are going to get so many ideas for doing nail art that you will be confused about which to start first. The first one that we have here is a simple one done with some gold along with some red mixed in it and is not done on the whole nail rather it only covers half of the nail. Next, we have a unique idea where they have created a reindeer on the nails with the nail color and it looks so cool and contradictory. You can also decorate your nails with a DIY tree nail art idea where you can make a beautiful tree along with some glitter on it as you can see over here.
In our next project, we have another DIY holiday nail art which is so simple yet gorgeous. The glitter fans will surely love this next project that involves sparkling glitter in it and looks so amazing. We can also do our nail rat project keeping in mind the current season as you can see over here they have done another tree nail art with the theme of snowfall and tress and it looks attention grabbing and attractive. Have a look at the next one that is seeking the attention of your young girls as has a candy based theme and involves colors accordingly. There are various other projects such as this elegant and classy nail art where they have only sued one glamorous color and not so much of the designing has been done over here despite only a slight touch of gold in it to make adjacent lines. Besides this, we have also shared ideas to make your nails look adorable with this snowman nail art idea. Reading this article you will realize how many things can help you out in doing exciting nail art and one of those is a tape.
Here with the help of tape you can do lovely nail art and amaze yourself with your own creativity. Besides this, we have some other themed nail art and some other super easy and quick nail taping ideas. For doing some winter nail art you can use some mat nail polishes to create a winter finished look as you can see over here. Next project will show you how you can use different colors together on all fingers and enjoy this DIY unique nail art. We also have easy and fun Santa Claus nail art for you for. Besides tape, rhinestones can also help you do decent nail art like this. You can also create a marble look on your nails with some vibrant colors. The last one that we have here is super fun lights nail art which is sparkling and enlightening.
Do not forget to try these super fun and exciting ideas of nail art that we have discussed above and also share the ideas with your friend and family.
Simple Nail Art Design: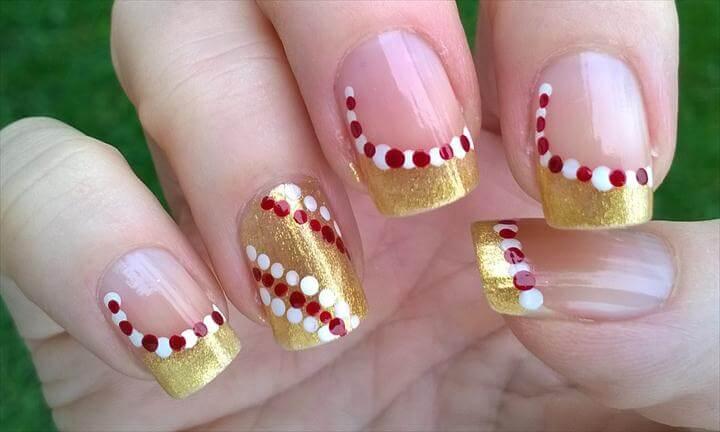 Image: youtube
Reindeer Nail Art: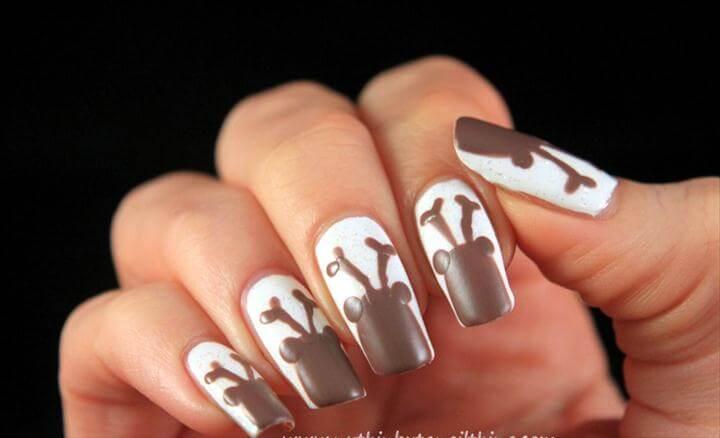 Image: nuthinbutanailthing
Tree Nail Art: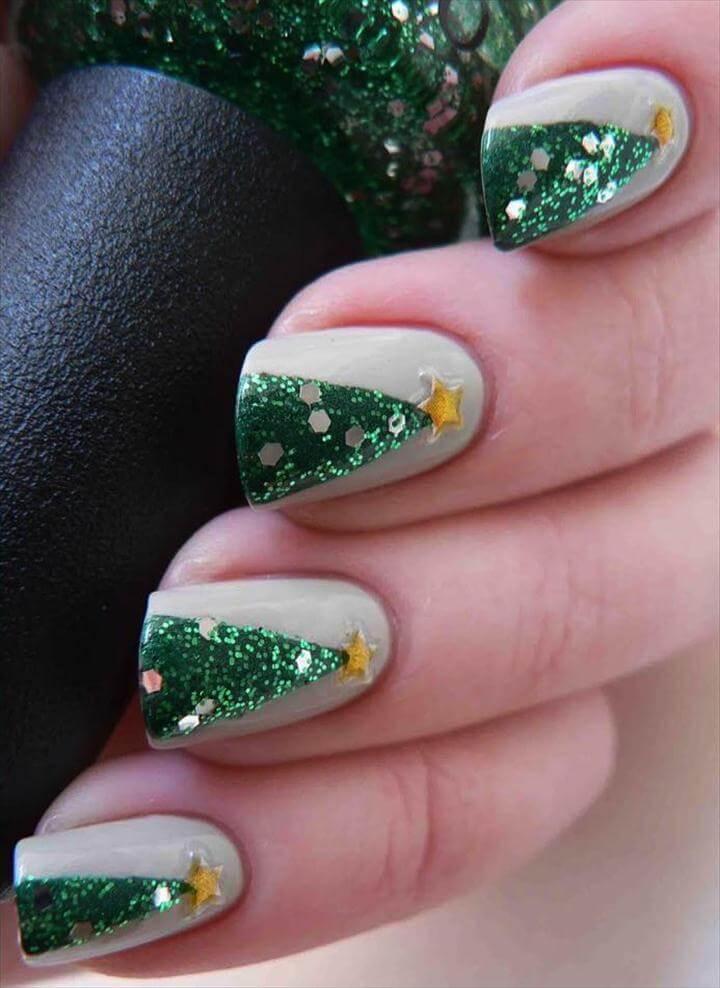 Image: luulla
Tiffany's Holiday Nailart: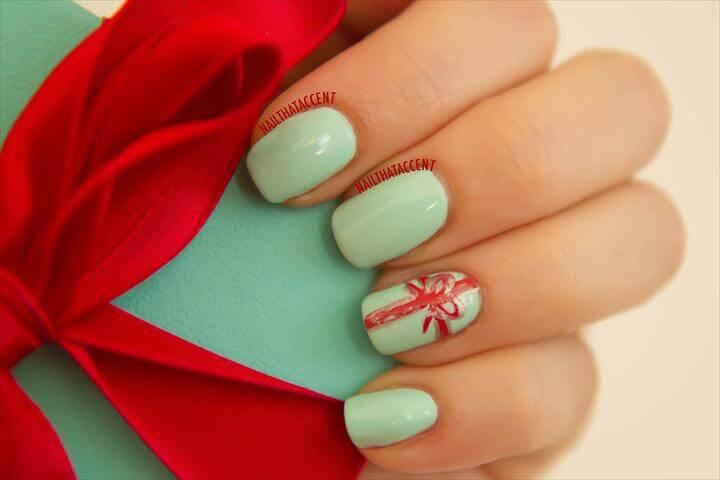 Image: nailthataccent
Alluring Glitter Nails Art: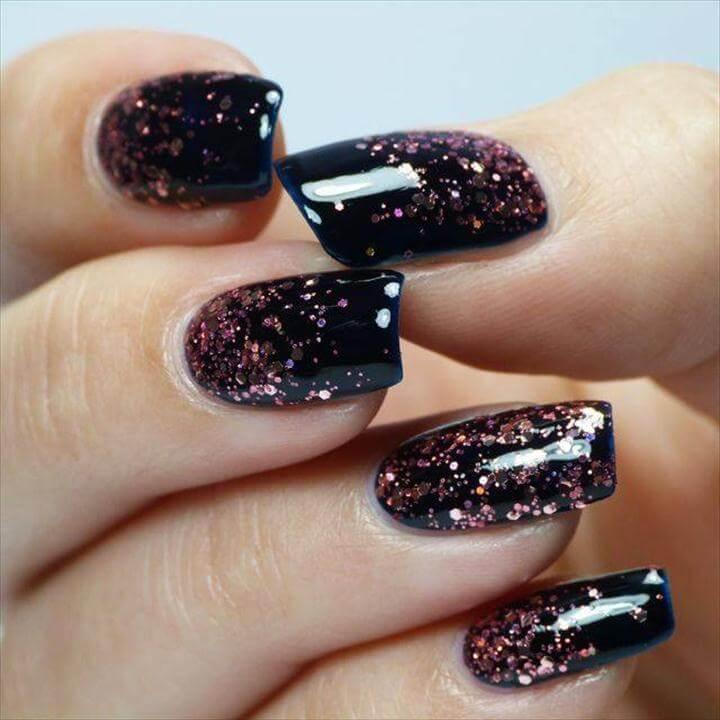 Image: youtube
Festive Tree Nail Art: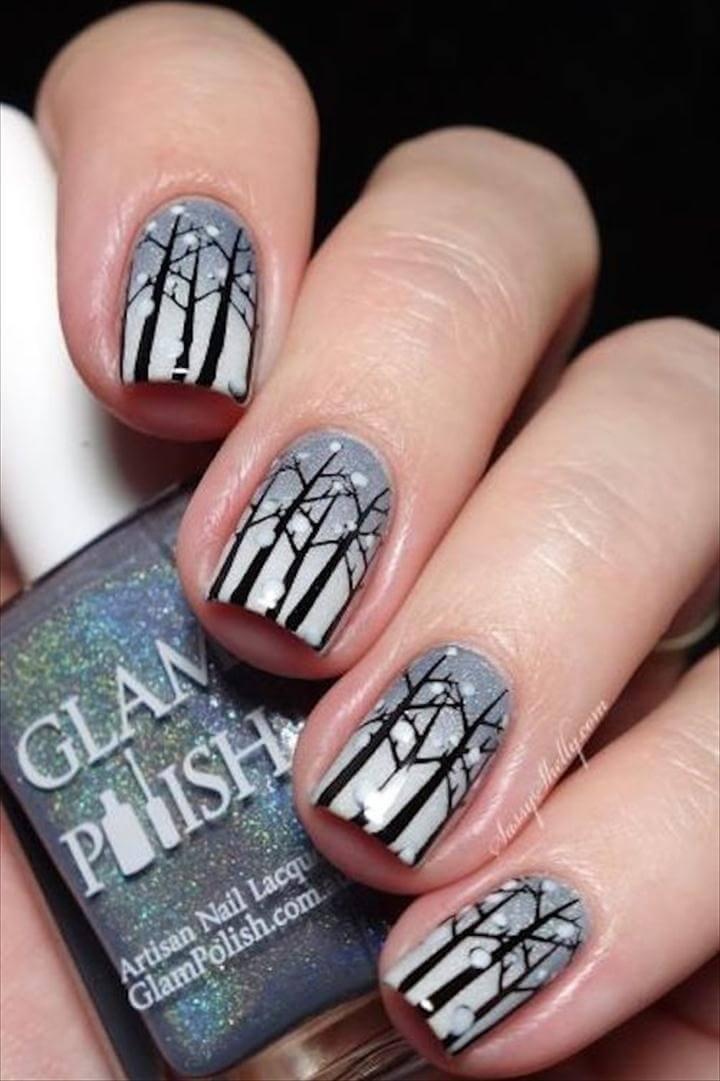 Image: youtube
Reindeer
Nail Art: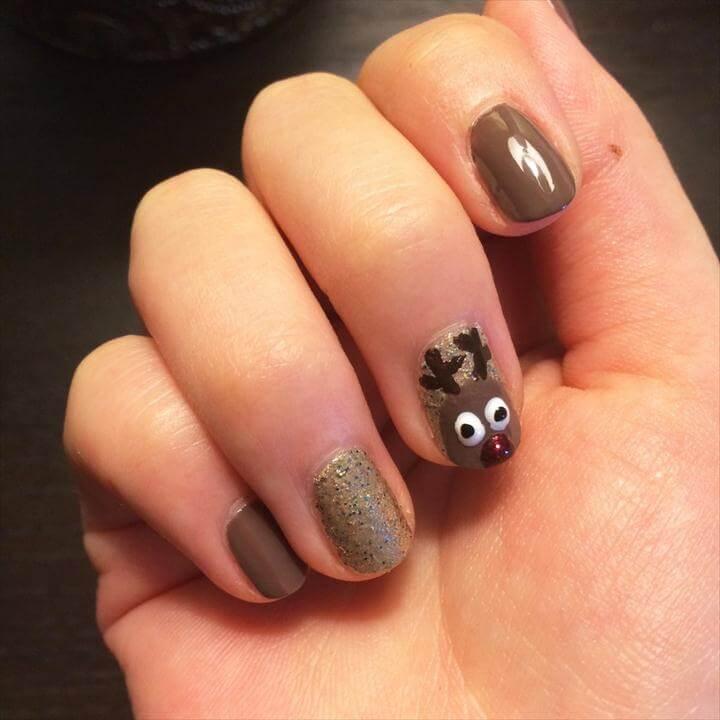 Image: popsugar.com.au
Candy Striped Nails: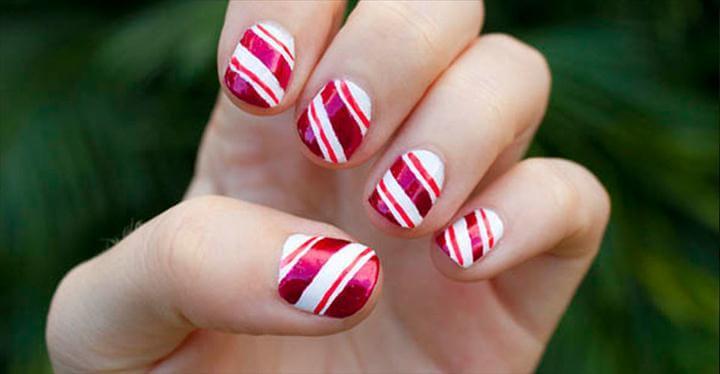 Image: sheknows
Santa Nail Art: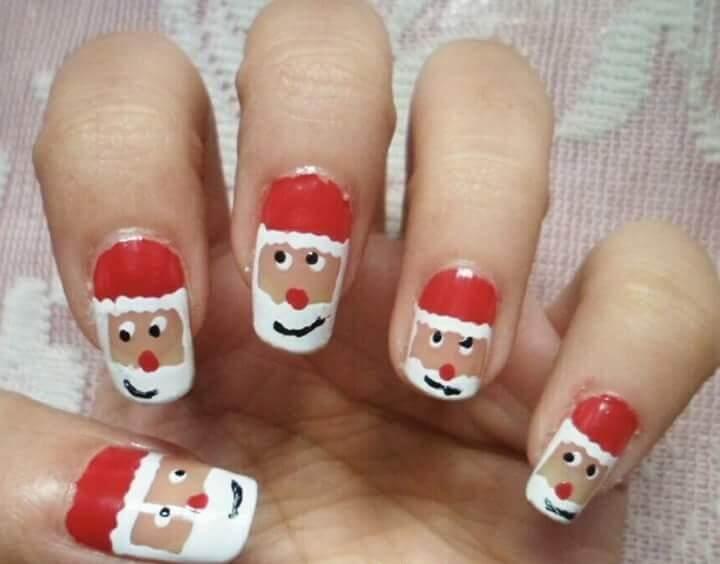 Image: stylecraze
Elegant DIY Nail Art: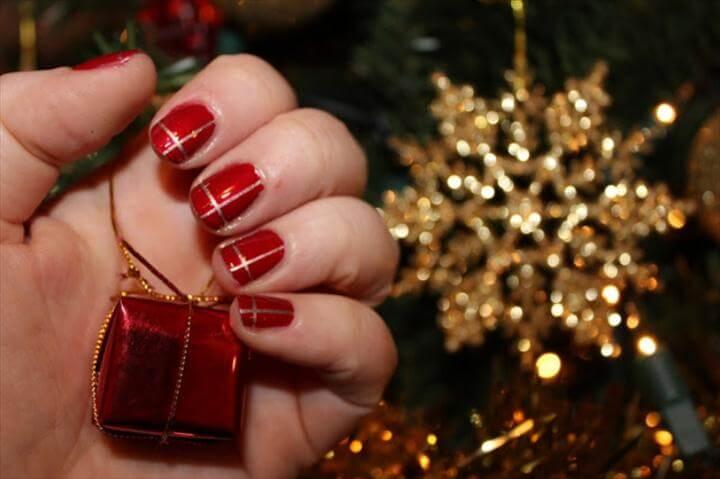 Image: lovelygirliebits
Gorgeous Nail Art: DIY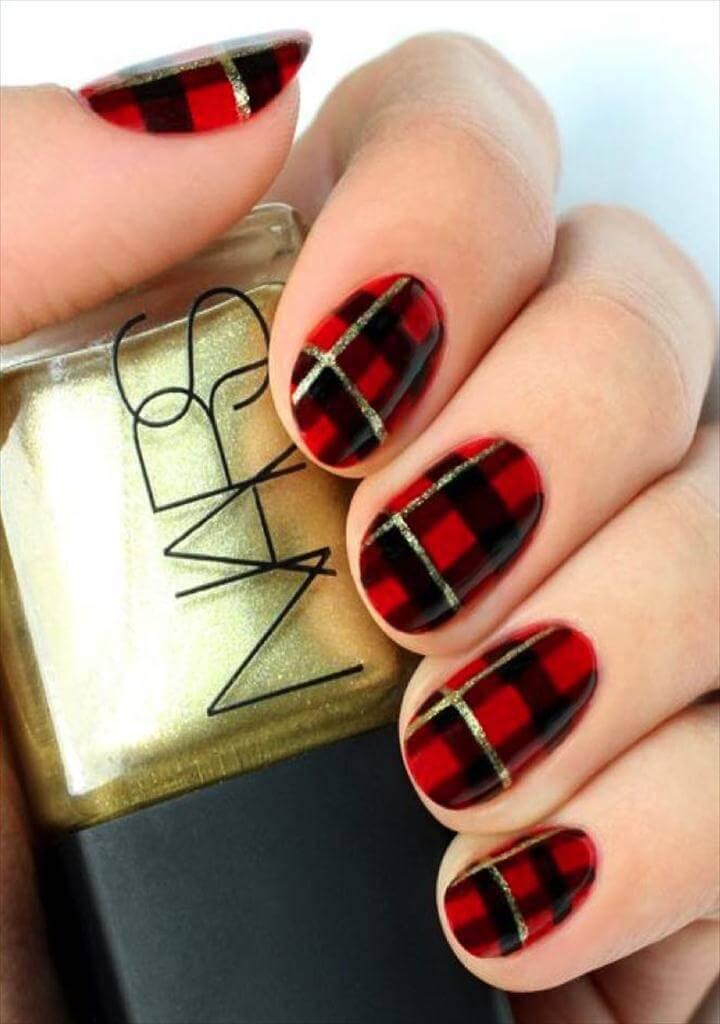 Image: totalbeauty
Snowman Nail Art: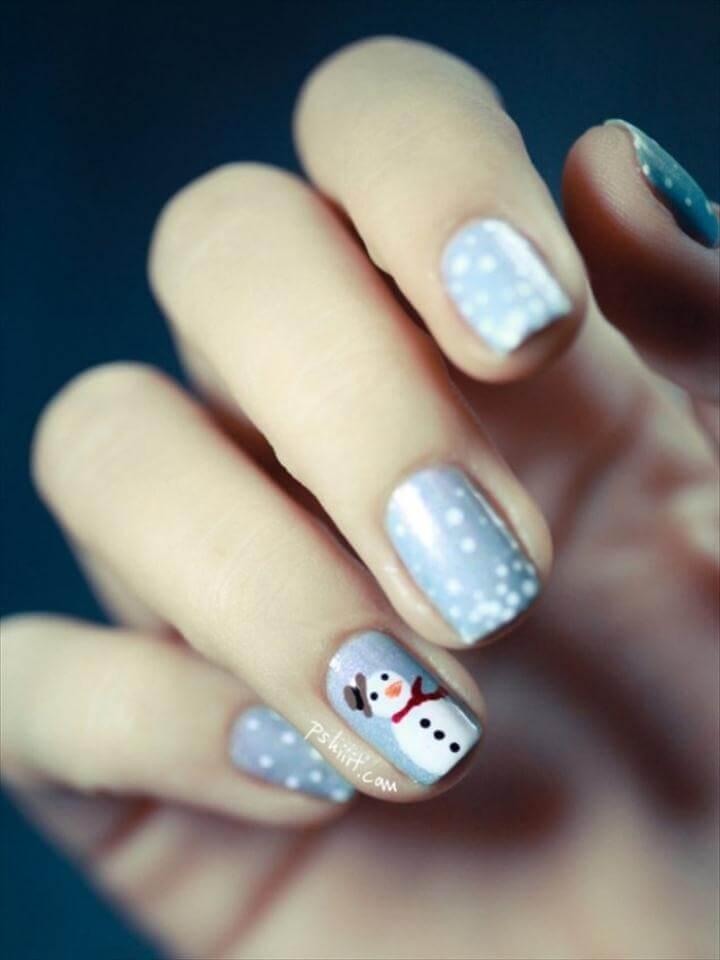 Image: preciouspolish
Nail-taping Nail Art: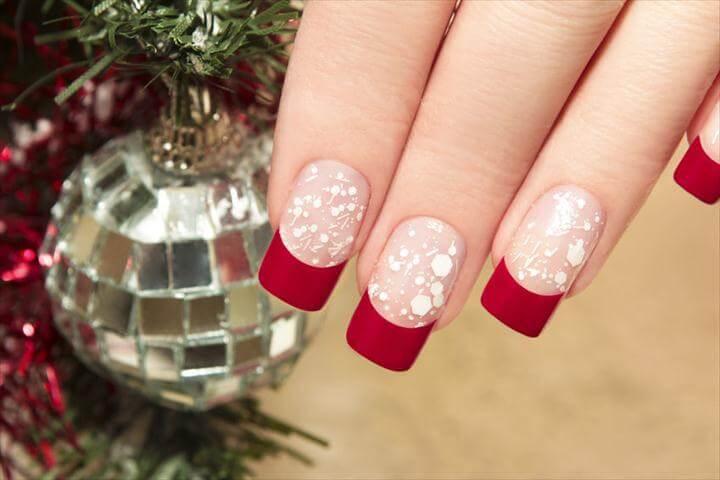 Image: beautyill.nl
Xmas Nails Art: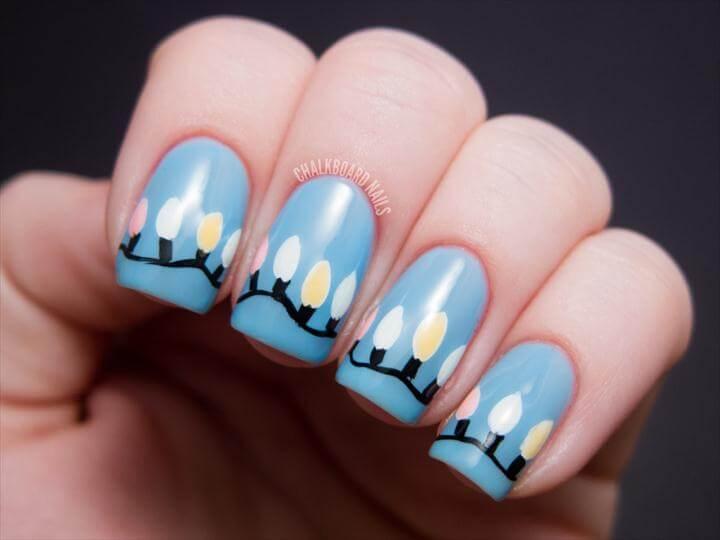 Image: kaylashevonne
Quick & Easy Nail Art: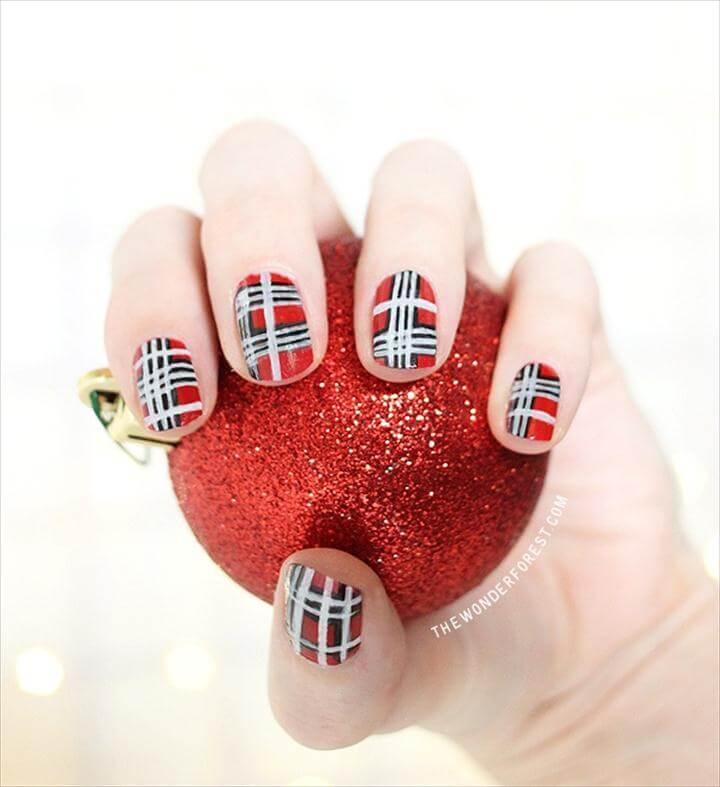 Image: lacquertude
Winter Nail Art: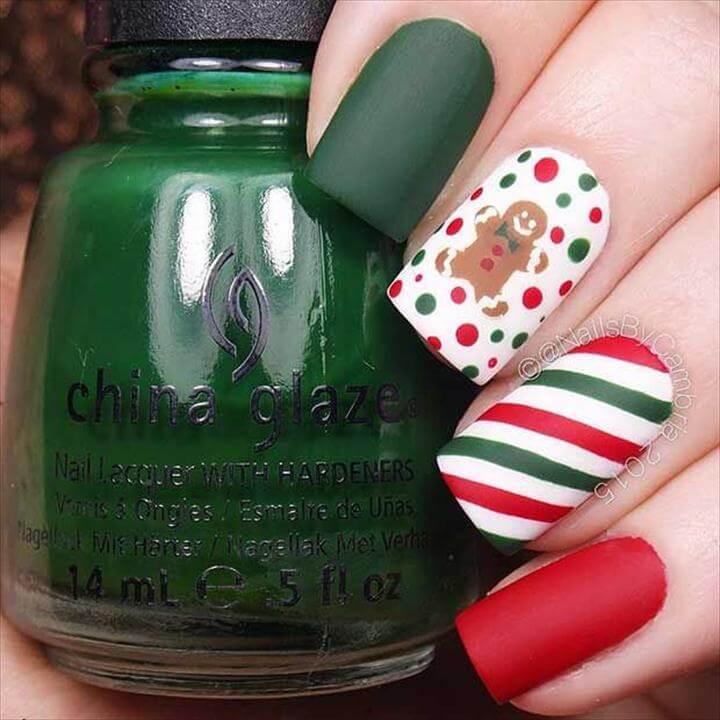 Image: pinkedpolish.blogspot.sg
Red, Green & Gold Nail Art: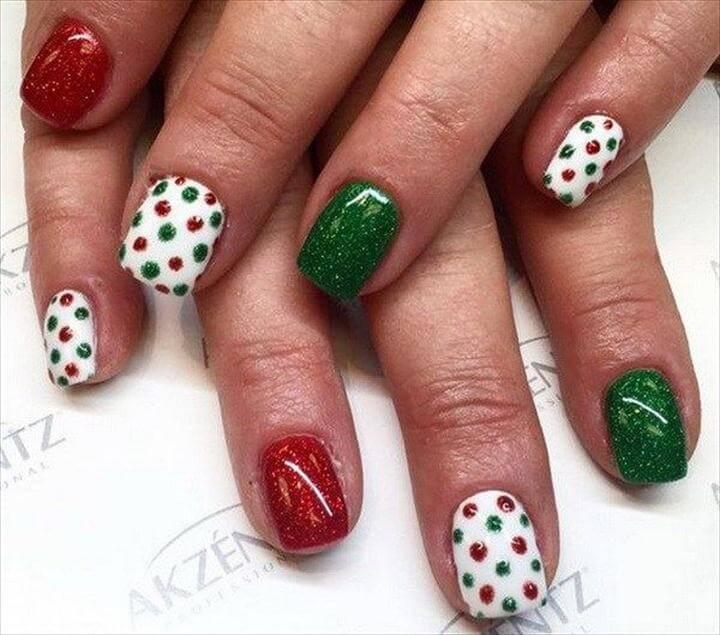 Image: wondrouslypolished
Adorable DIY Santa Claus Nail Art: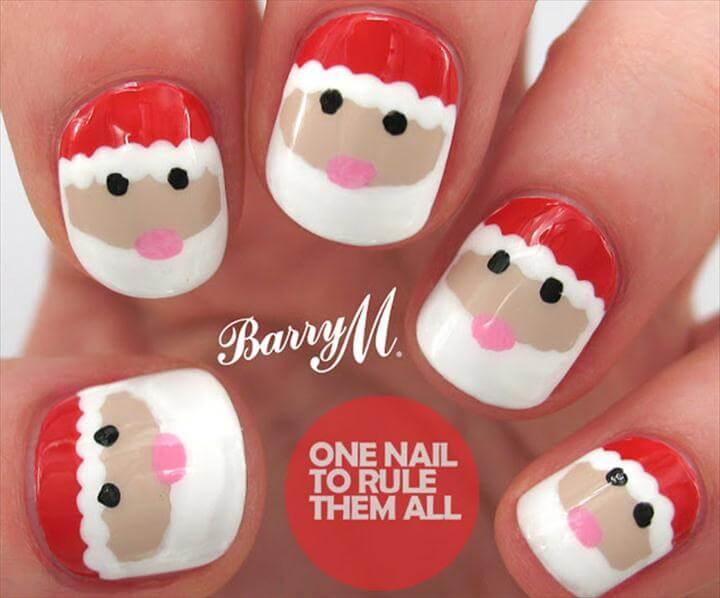 Image: nailsalwayspolished.blogspot
Cutest Nail Art Idea: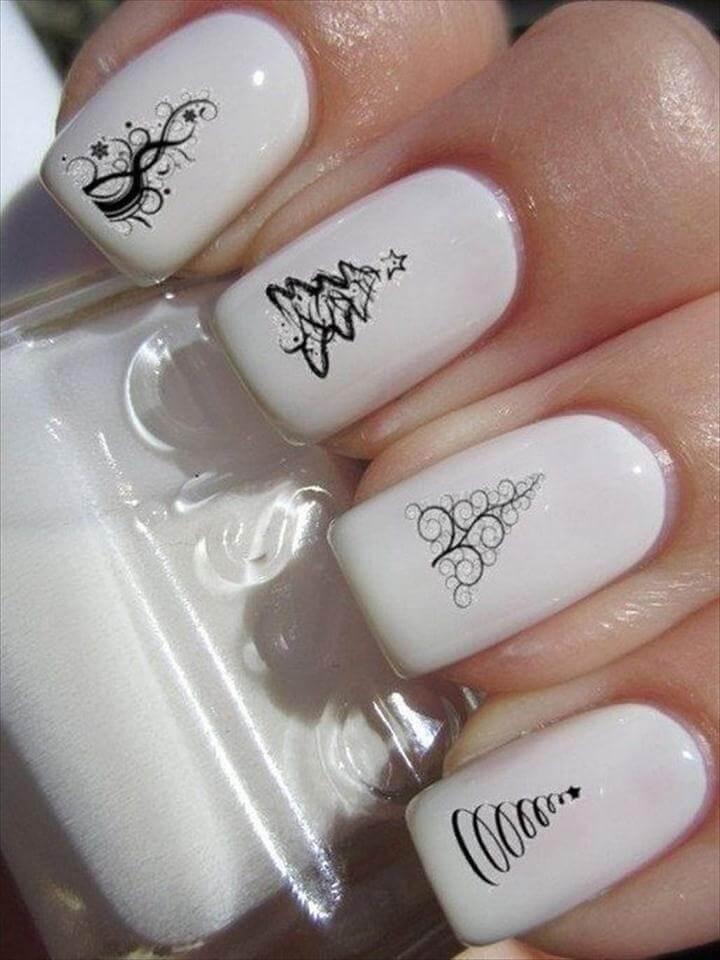 Image: wonderfuldiy
Nail Art With Rhinestones: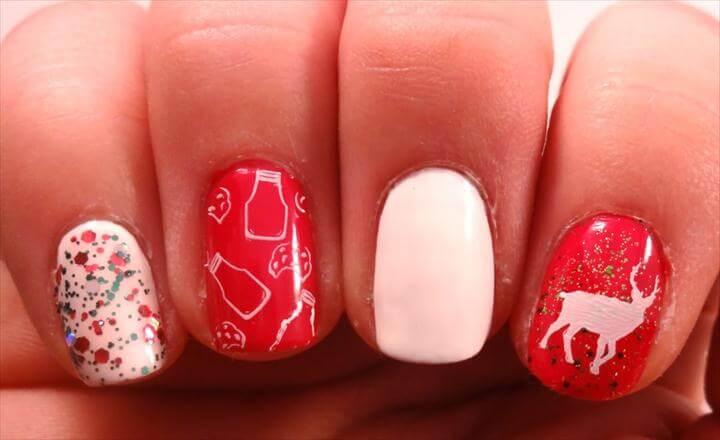 Image: styleoholic
Water Marble Tree Nail Art: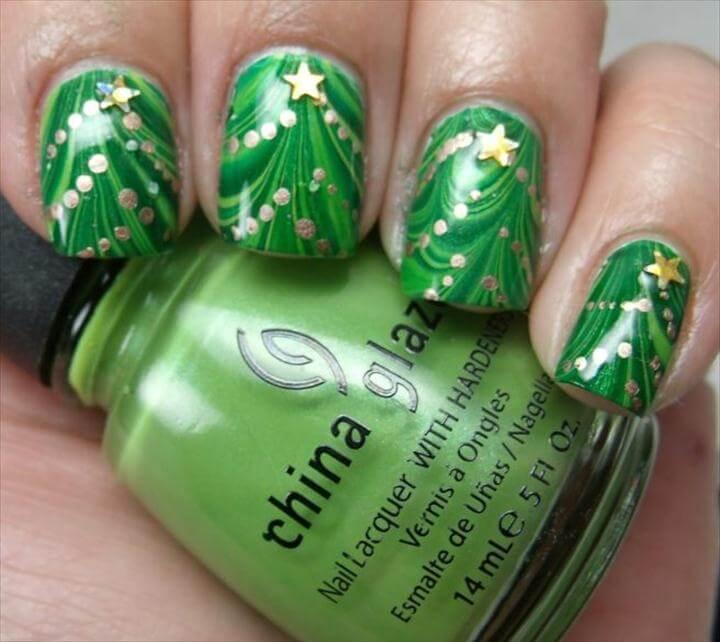 Image: fabartdiy
DIY Lights Nail Art: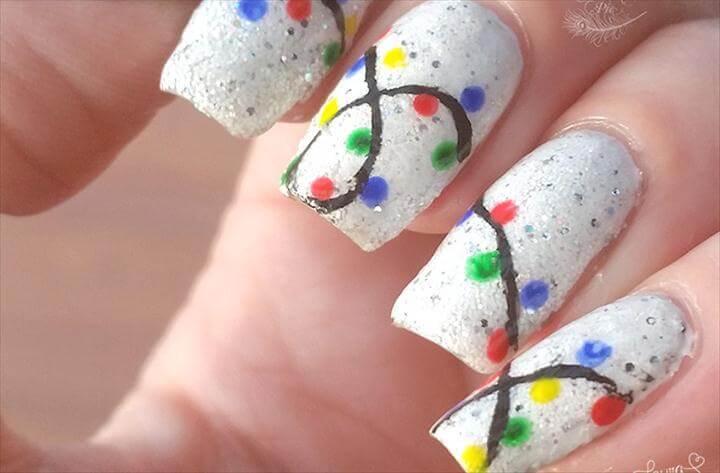 Image: youtube