One of the most popular themes these days has been galaxy as its both glamorous and up-to-the-minute crafting. Here we will discuss some of the most 52 DIY Galaxy Projects You Have To Try unique and impressive ideas done with this theme. If you are someone who follows the latest fashion lines strictly, you should give these projects a try.
The first one that we have here is galaxy dough which is surely the most attractive dough you have probably seen ever, so make this one and amaze yourself with your creativity. Following the galaxy theme, we have DIY galaxy desk lamp which will make your study time more interesting than ever and is super easy and fun to make.
Next, we have a galaxy theme filling inside a mason jar which is definitely a perfect piece for decoration. What about carrying a galaxy bag in your hands and look glamorous and classy? Make this one and add a spark to your handbag collection with a touch of the galaxy. It's time to catch up on your wardrobe with the galaxy theme and make some stunning and DIY perfect galaxy stockings with the tie and die technique.
You can also try to learn to make your DIY keys galaxy keys as you can see over here. Next, we have some eggs painted in a beautiful galaxy theme using some amazing colors accordingly. The last idea that we have here is for your outfits as you can remake them by doing some tie and die procedure according to the galaxy theme.
Besides this, we have several other ideas related to the same theme that we have discussed above .to know about other projects and their details you can click on the link given below every picture.
Galaxy Hair Tutorial: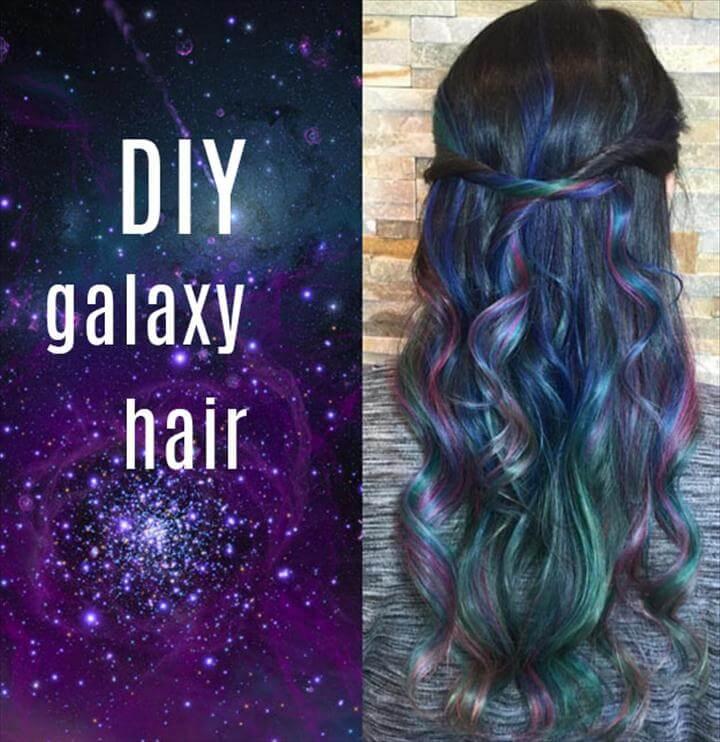 Image: thefashionspot
DIY Galaxy Bark: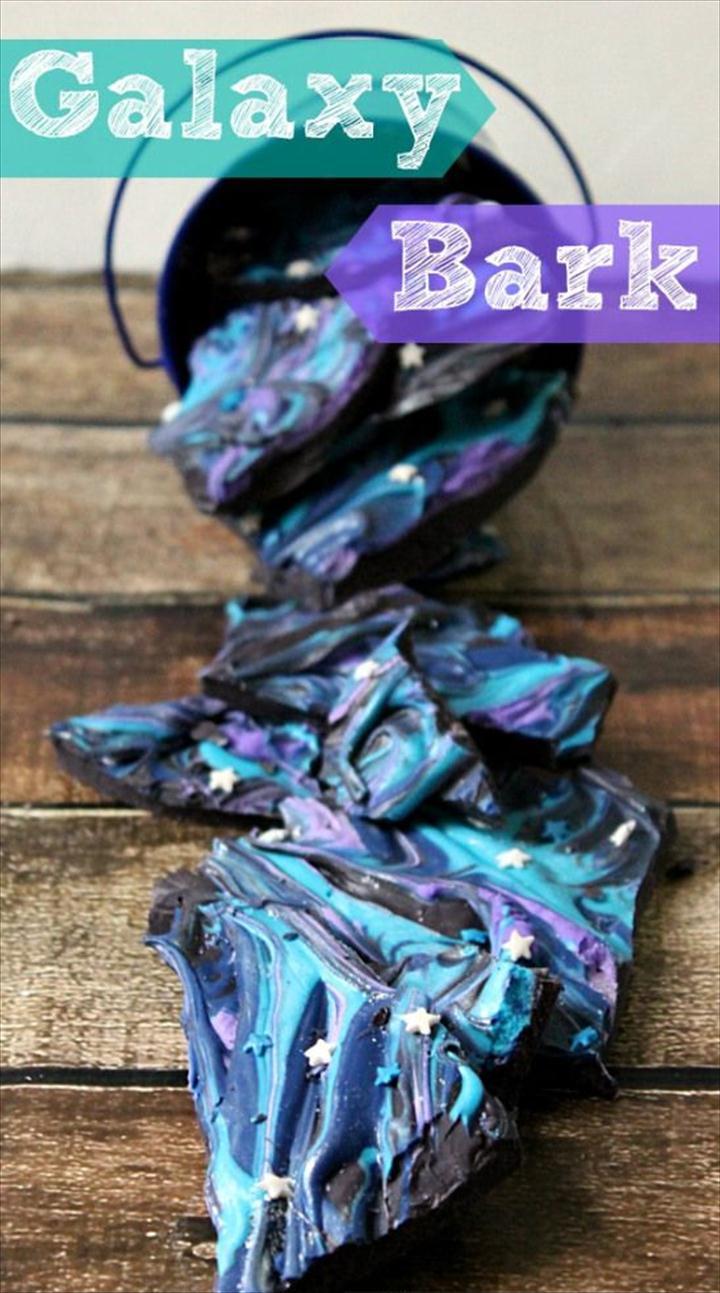 Image: lifewiththecrustcutoff
Glowing Mason Jars: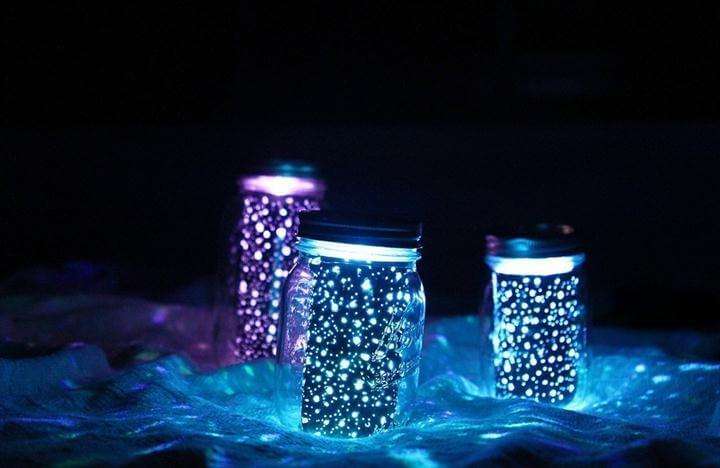 Image: cutoutandkeep.net
Galaxy Wrapping Paper: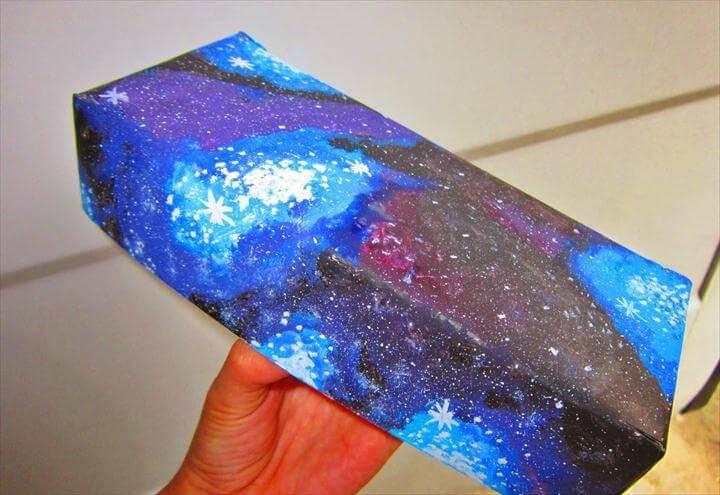 Image: misselayneousthings.blogspot.ca
DIY Galaxy Nails: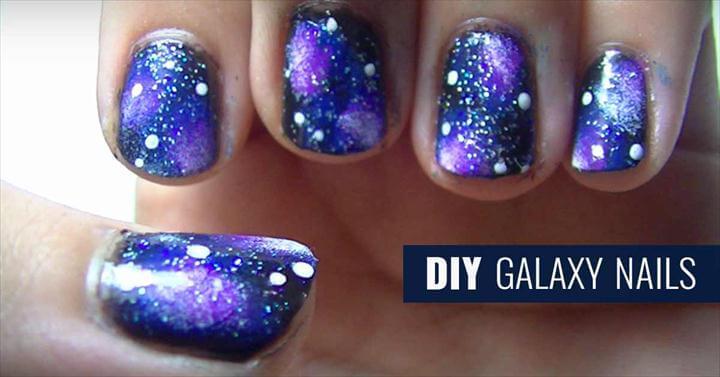 Image: diyprojectsforteens
DIY Galaxy EOS: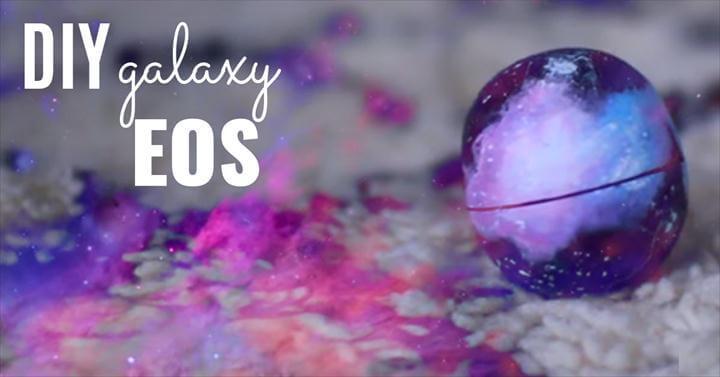 Image: diyprojectsforteens
Lipstick & Lip Balm Out of Candy: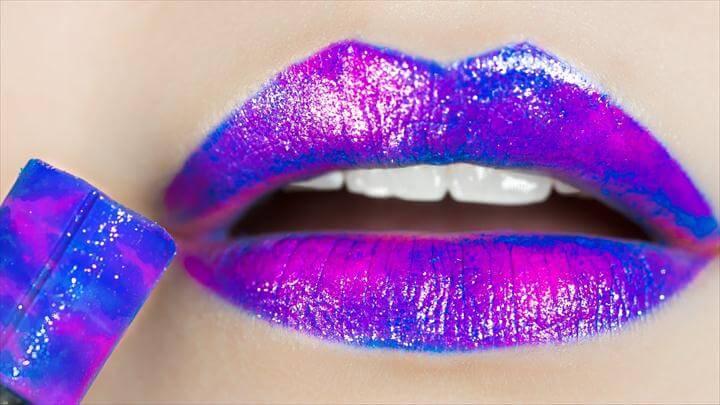 Image: youtube
DIY Soap: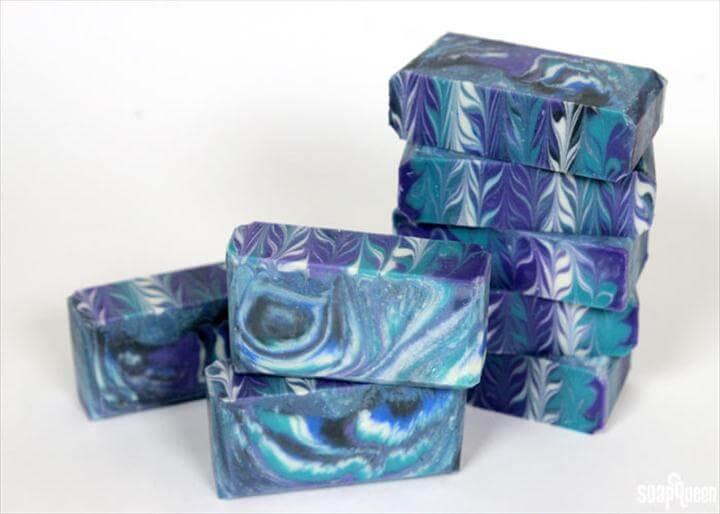 Image: soapqueen
Galaxy Star Scarf: DIY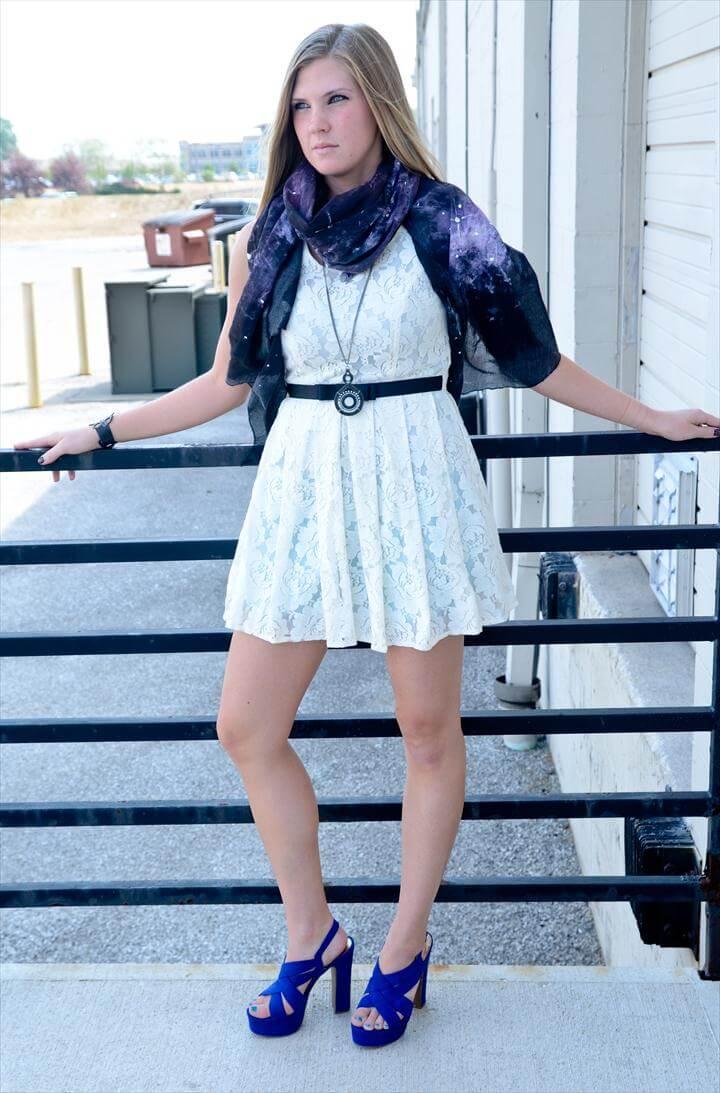 Image: scarves.net
DIY Galaxy Soap: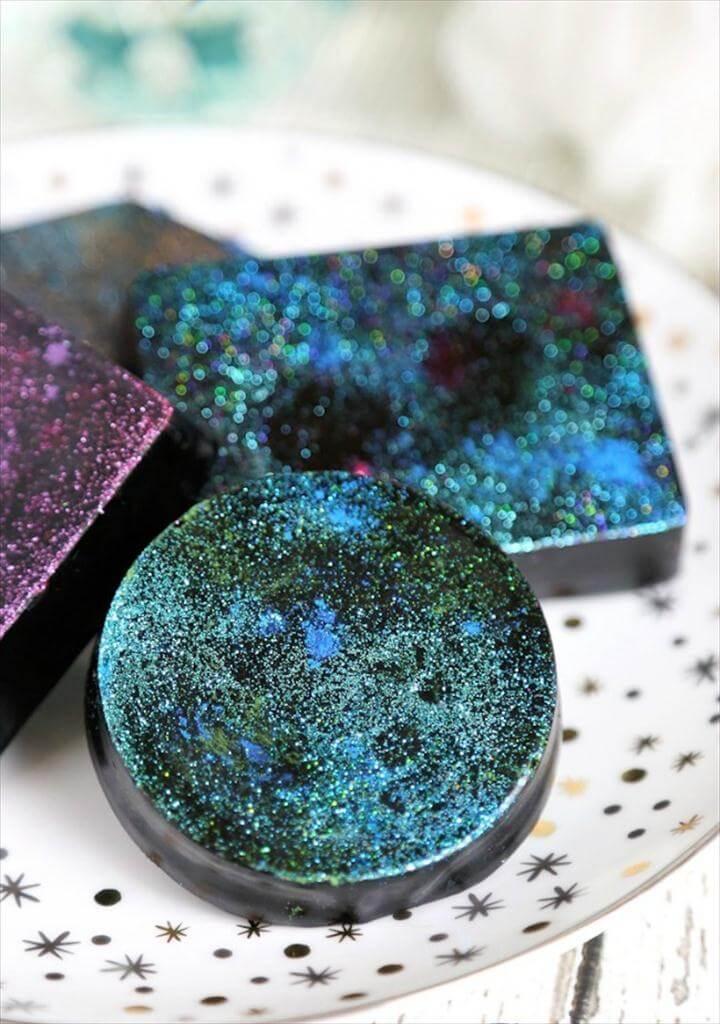 Image: beautycrafter
Galaxy Wine Glasses: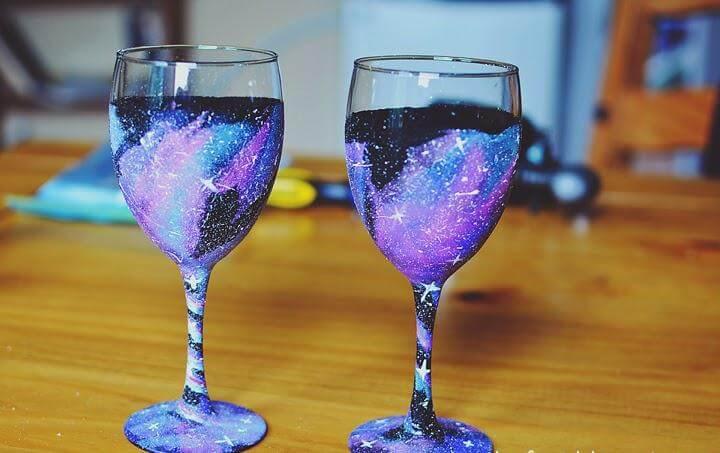 Image: sweetteaandnortherncharm
Galaxy Frame: DIY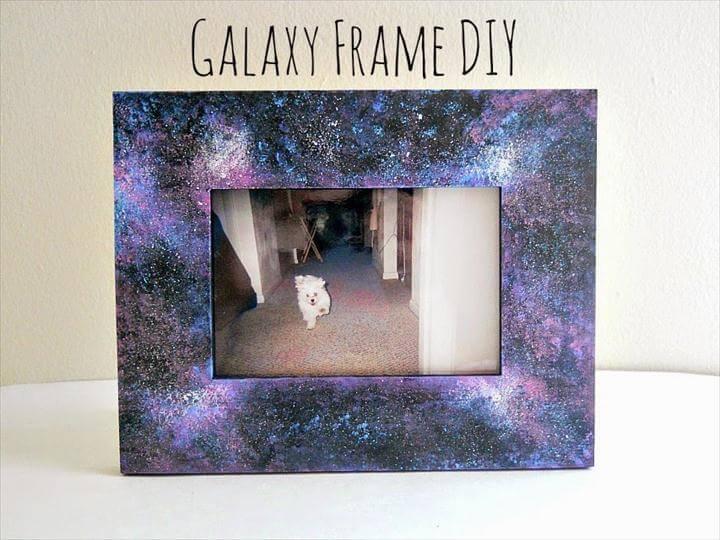 Image: punkprojects
Galaxy Heeled Boots: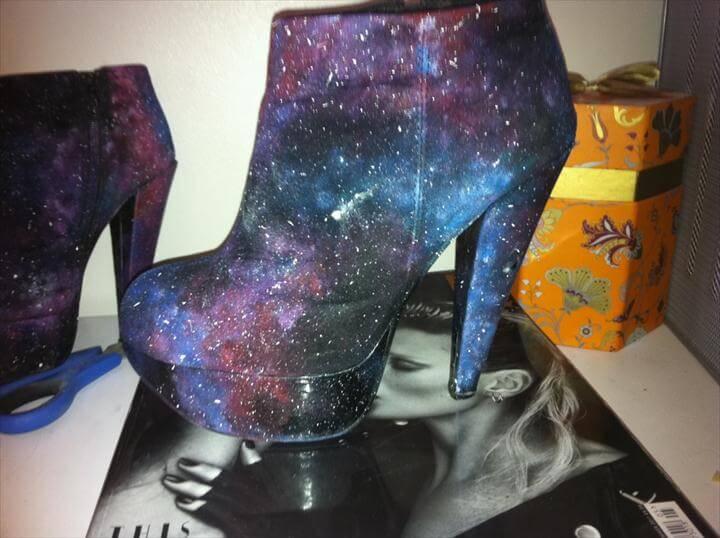 Image: technosnobbery
Galaxy Jeans: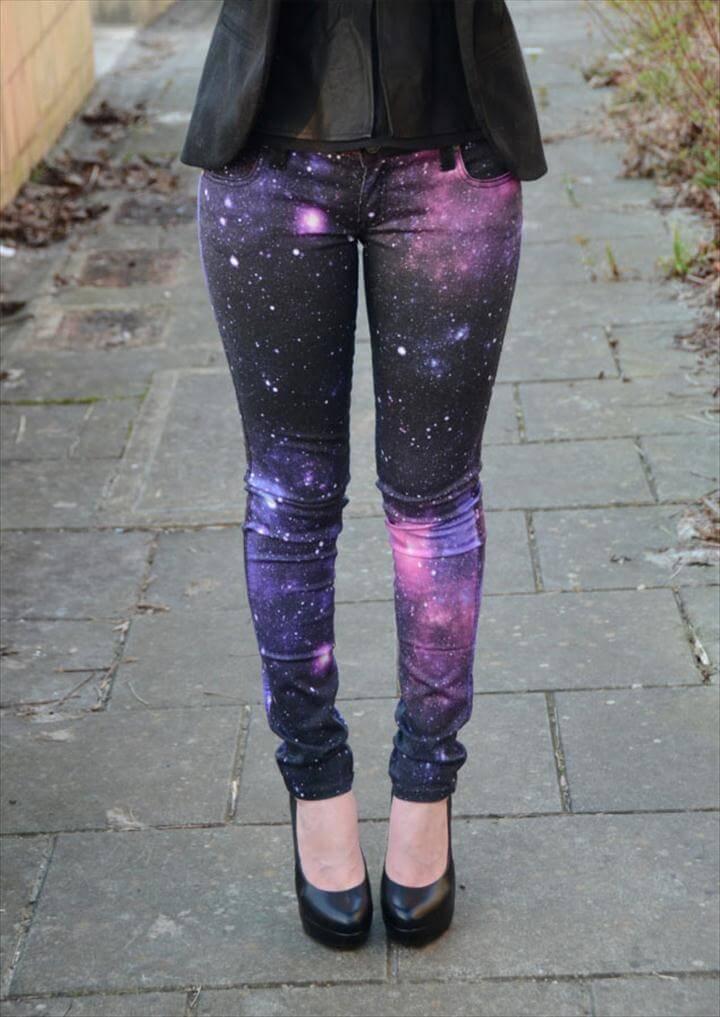 Image: raindropsofsapphire
Coffee Mug: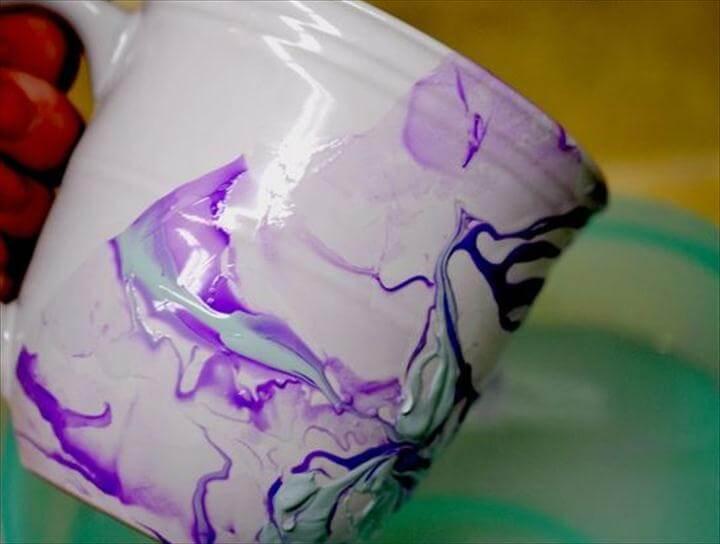 Image: itsafabulouslife
Galaxy Ice Cream: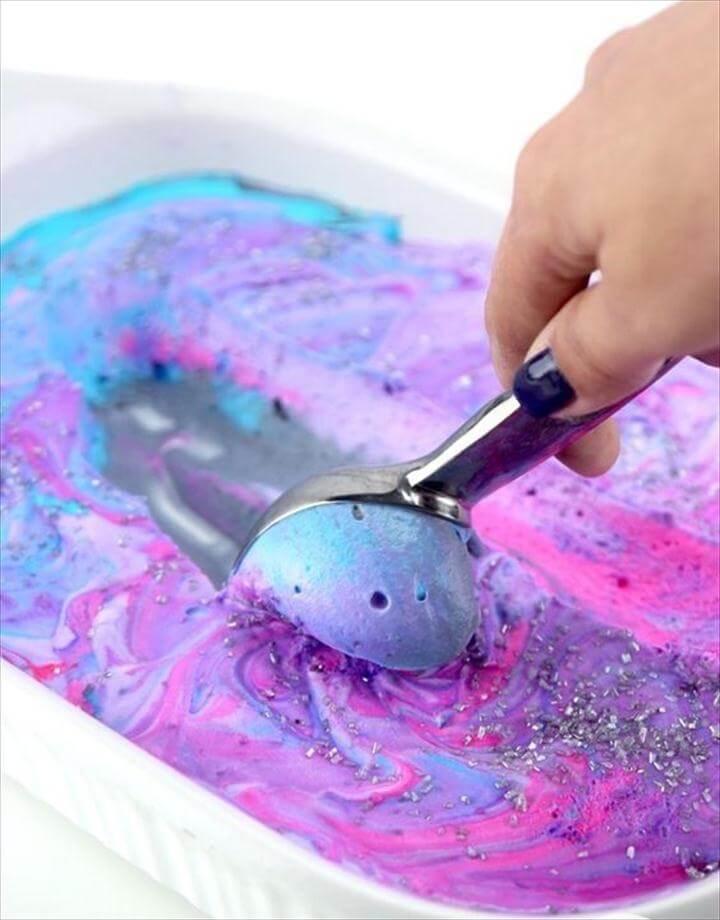 Image: someofthisandthat
Galaxy Rocks: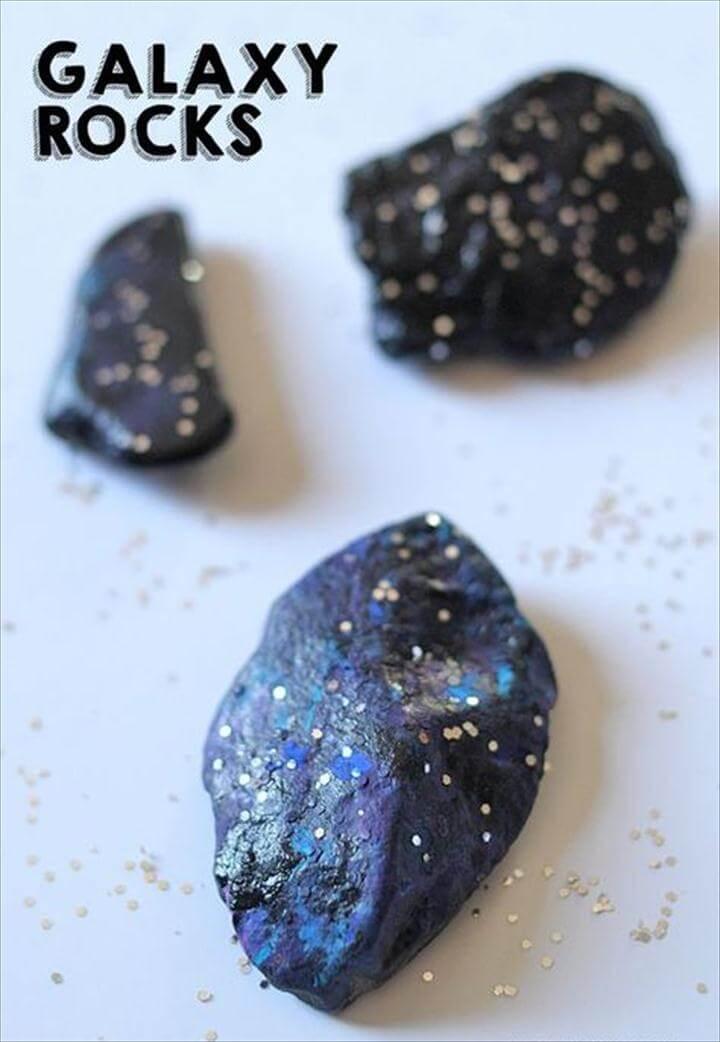 Image: loveandmarriageblog
Galaxy Letters: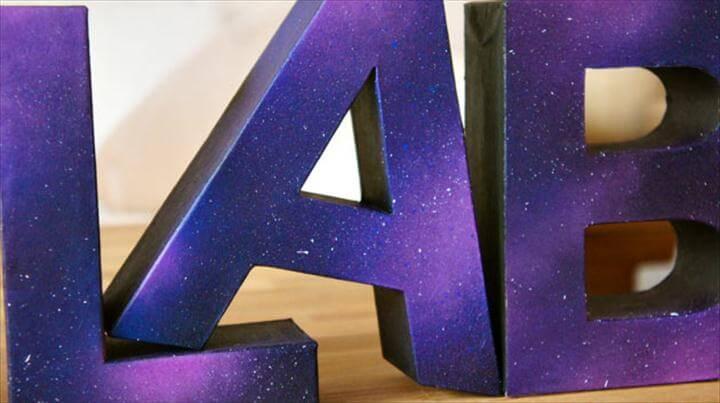 Image: beautylab.nl
Galaxy Pumpkin: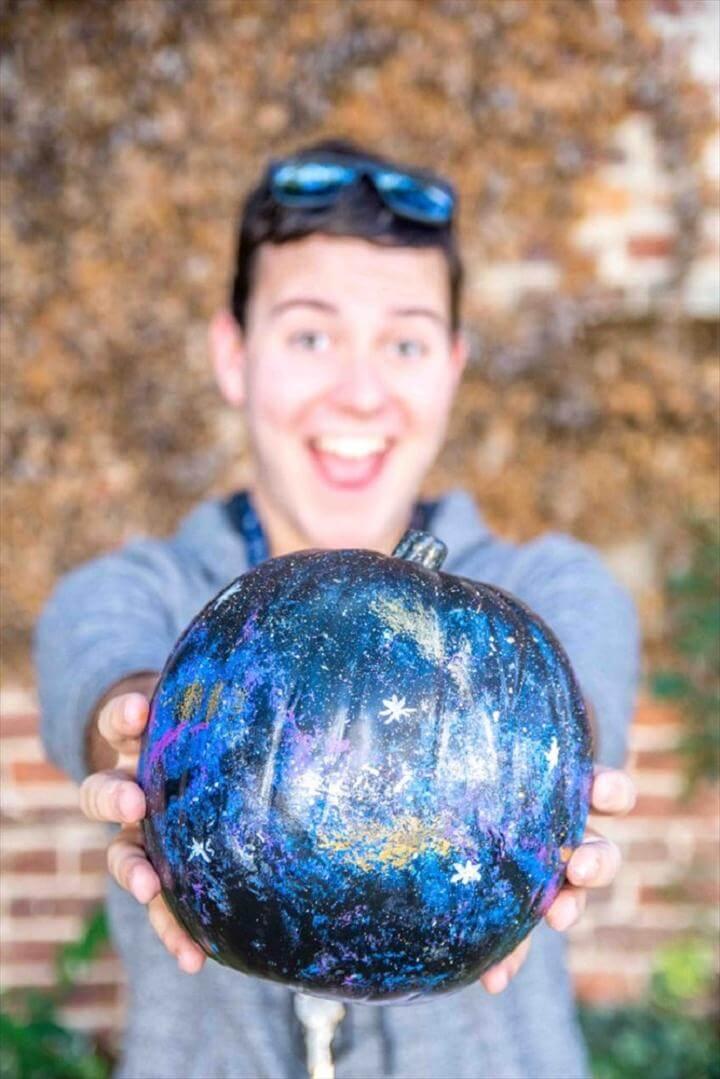 Image: alittlecraftinyourday
Galaxy Print Blouse: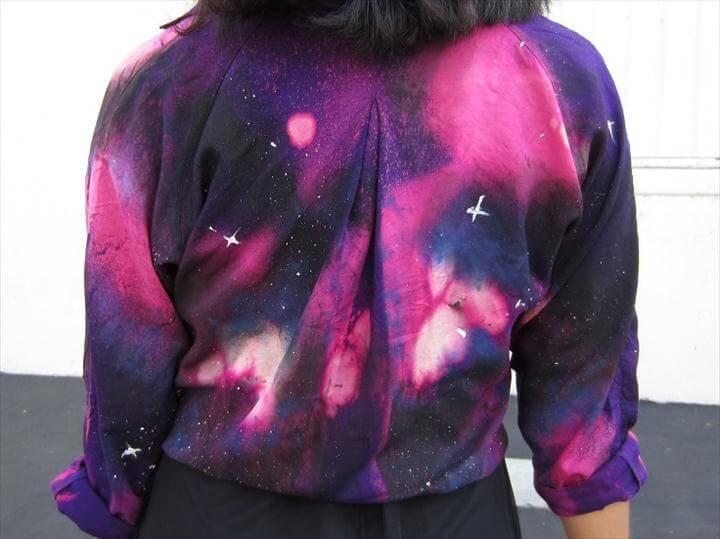 Image: wordpress
Galaxy Constellation Geoboards: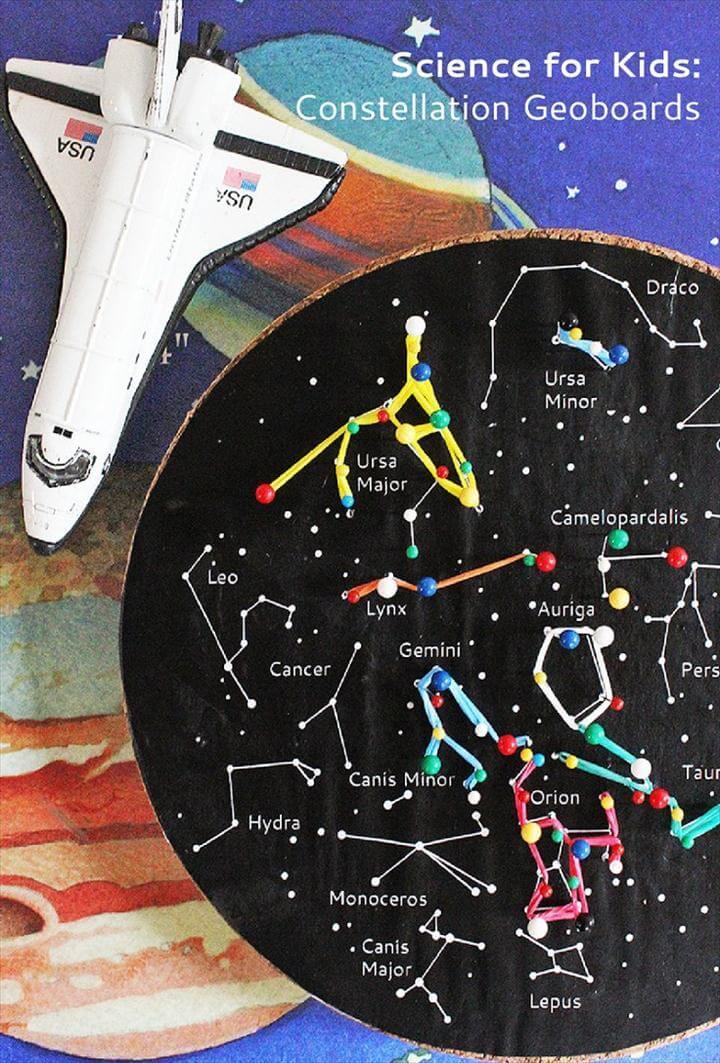 Image: howweelearn
Watercolor Wall Art: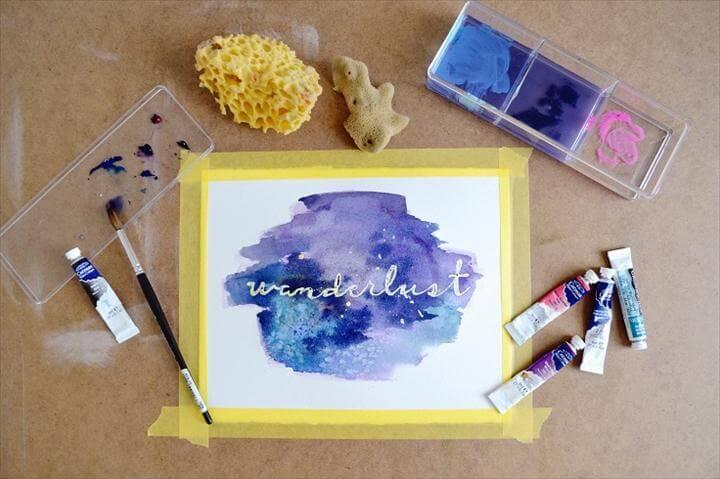 Image: ungluedmarket
Galaxy Slime: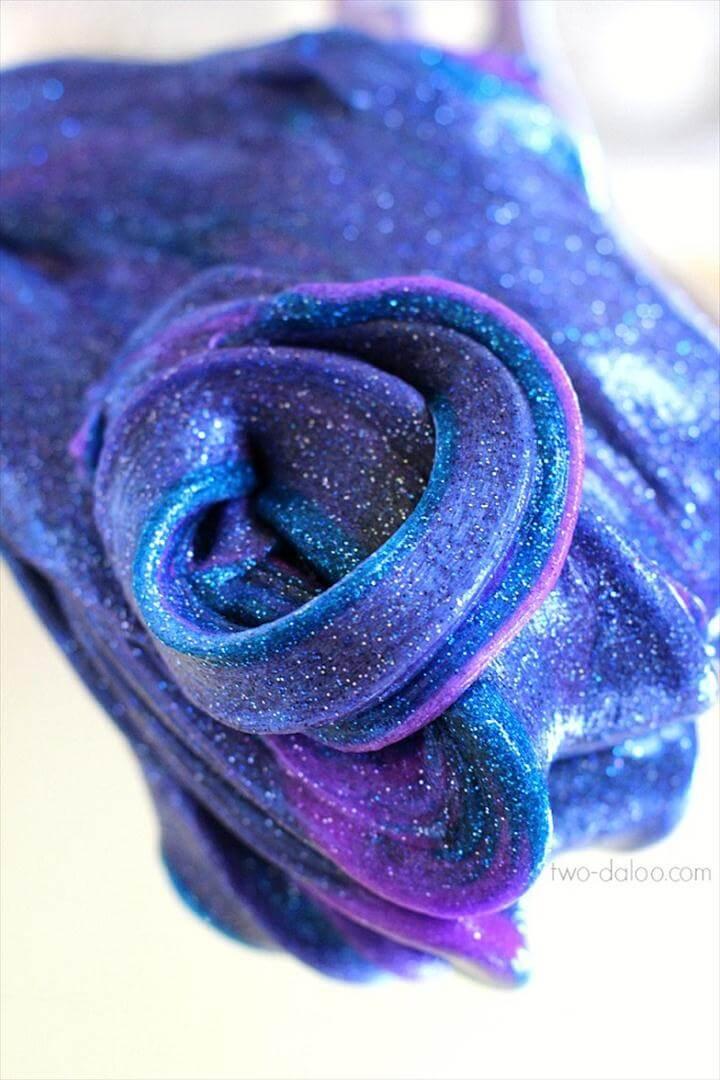 Image: handimania
Galaxy Scarf: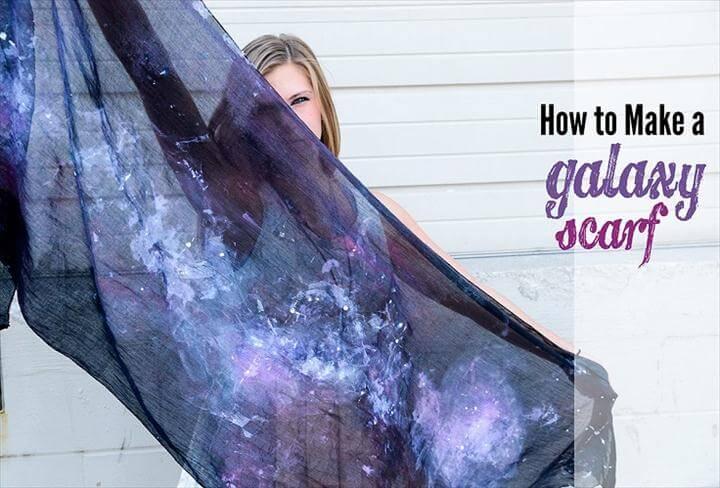 Image: scarves.net
Galaxy Geoboards: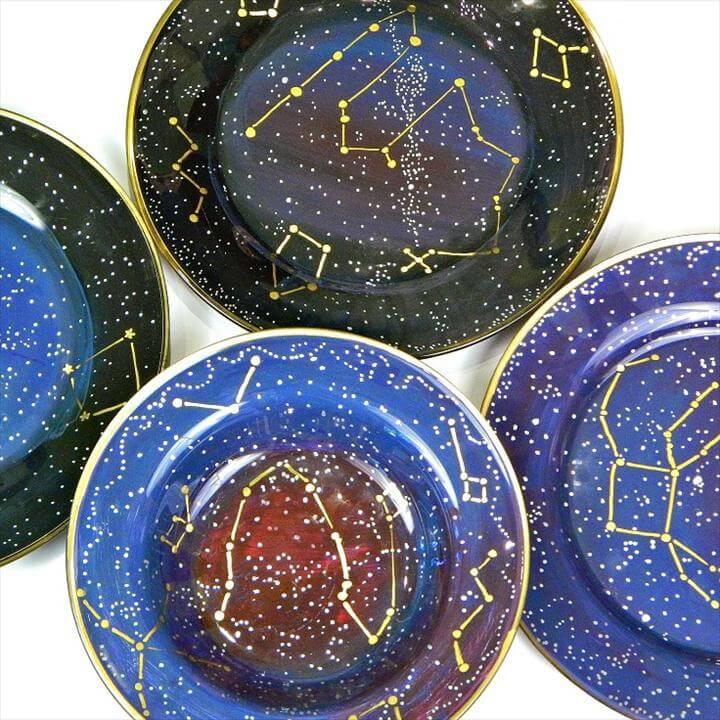 Image: babbledabbledo
Constellation Jar: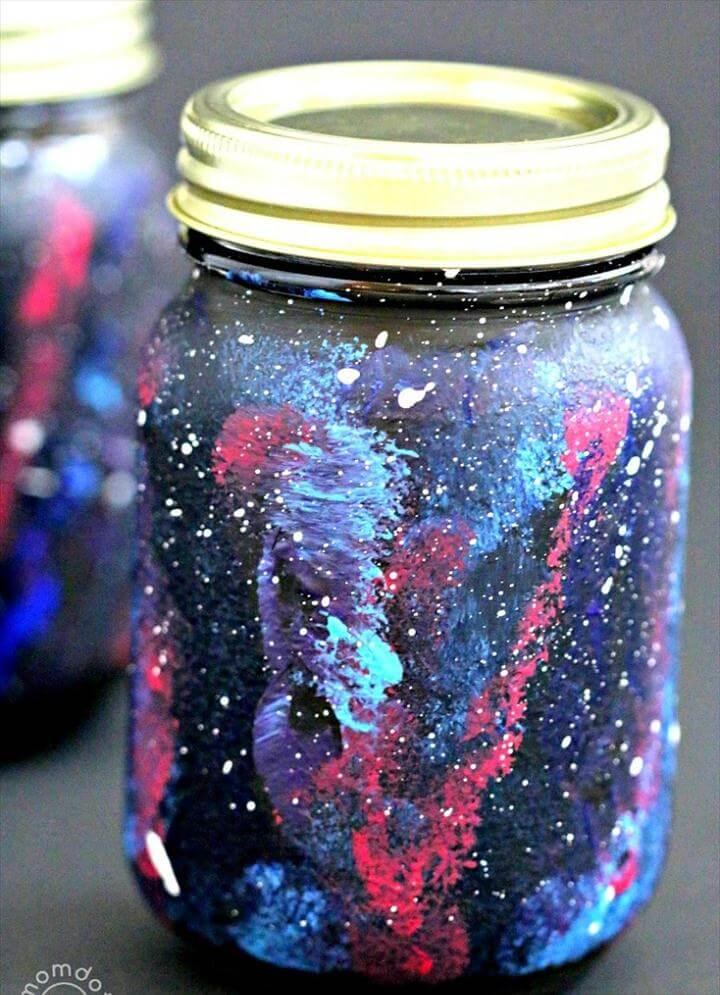 Image: momdot
Galaxy Dough: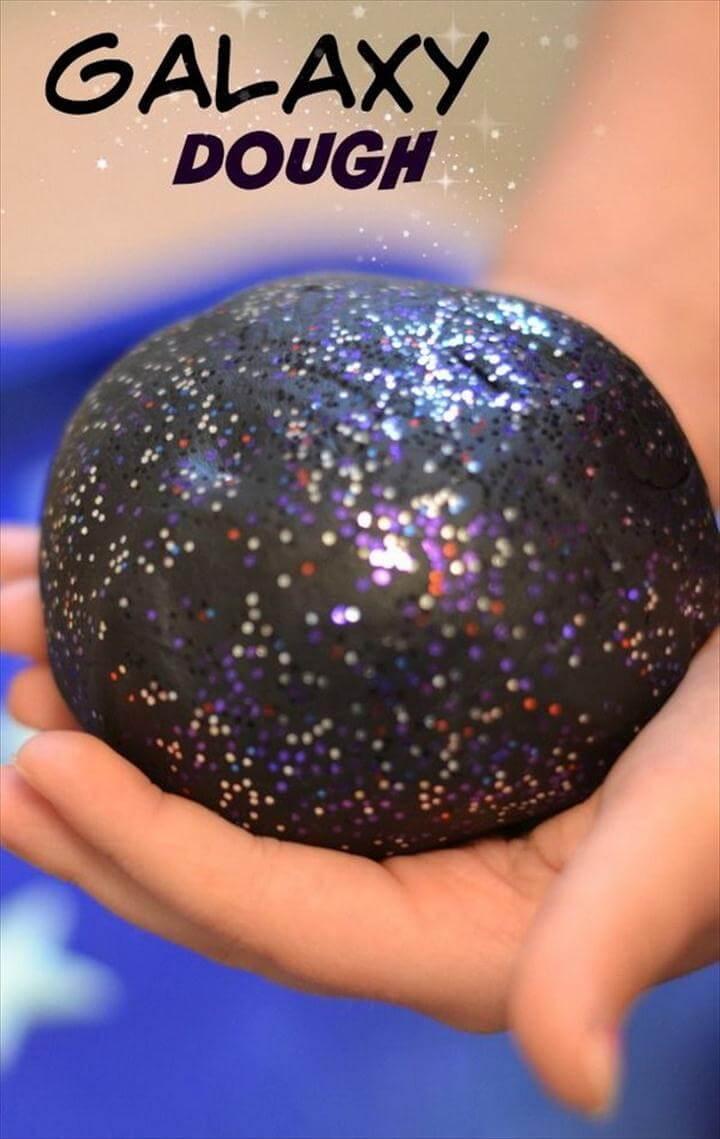 Image: growingajeweledrose
Galaxy Desk Lamp: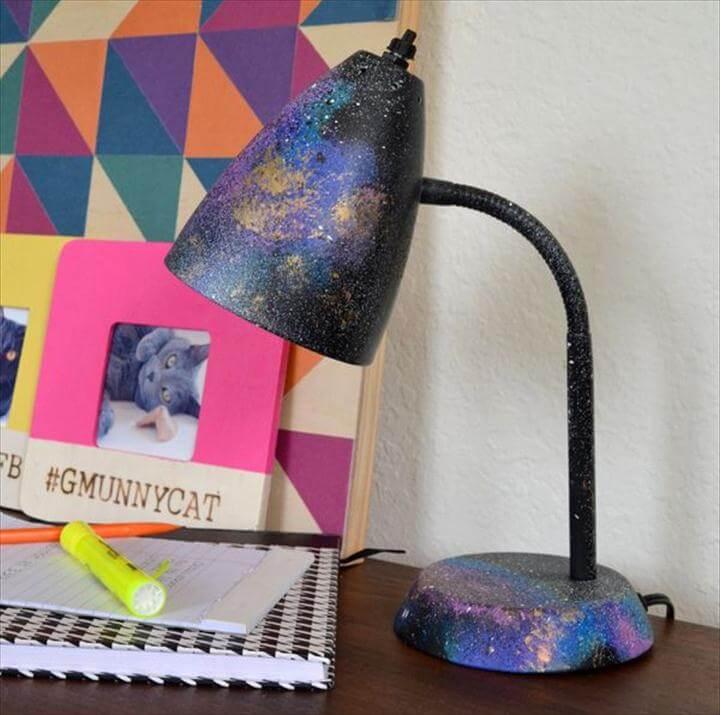 Image: dreamalittlebigger
DIY Galaxy In A Jar: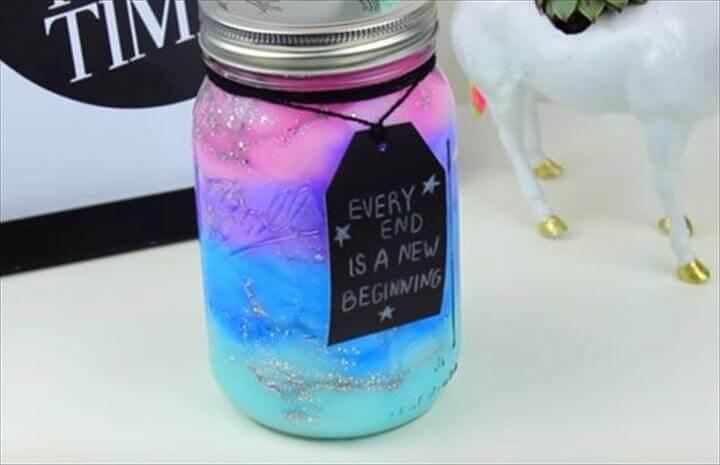 Image: youtube
Galaxy Hand Bag: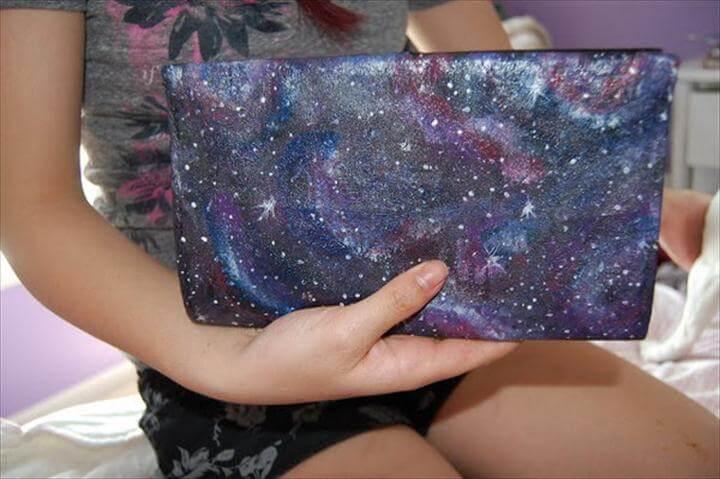 Image: gloriouslychic.blogspot
Galaxy Mason Jars: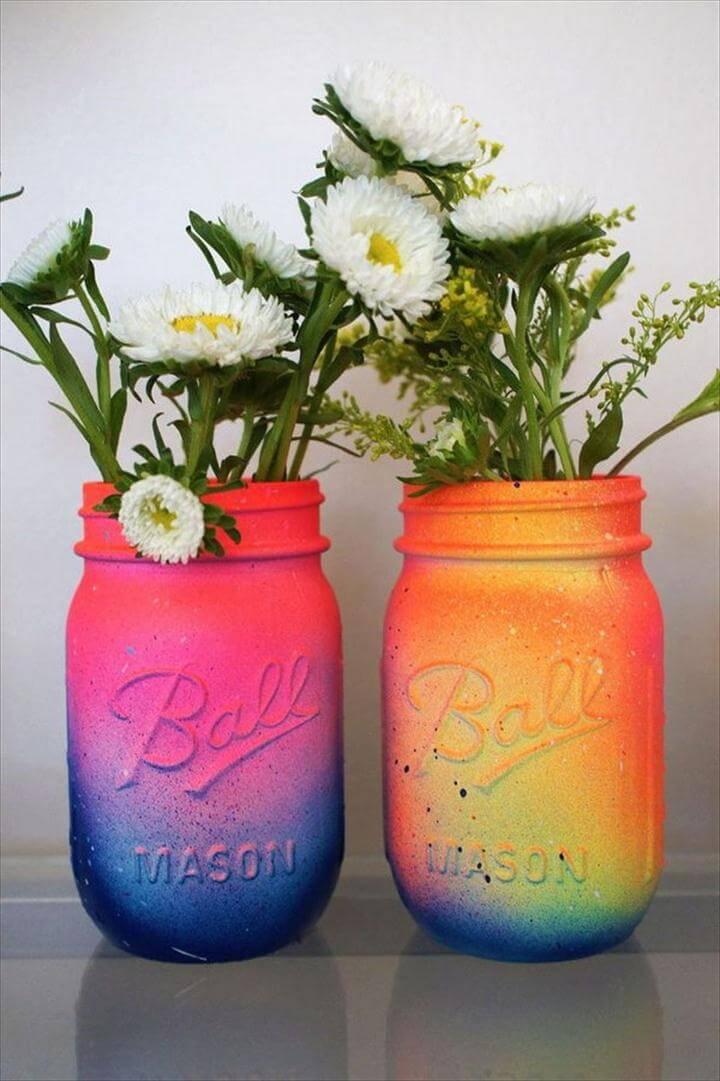 Image: youtube
Galaxy Leggings: DIY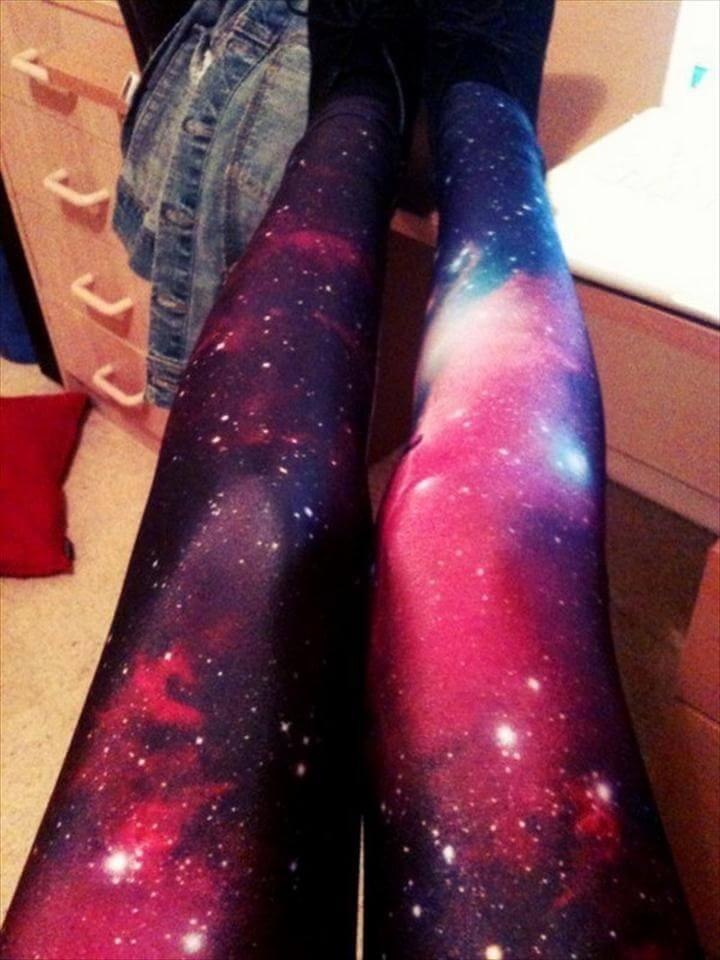 Image: wordpress
Galaxy Keys: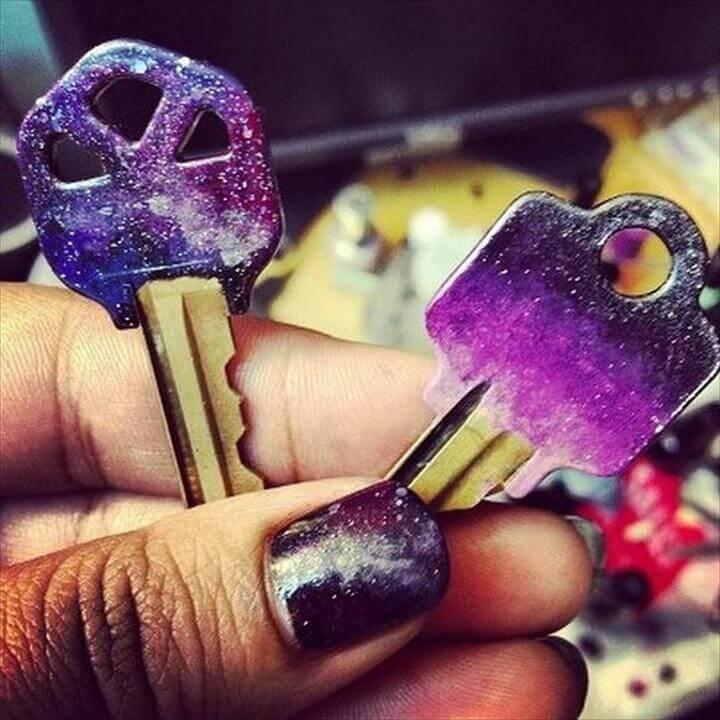 Image: buzznet
Galaxy Eggs: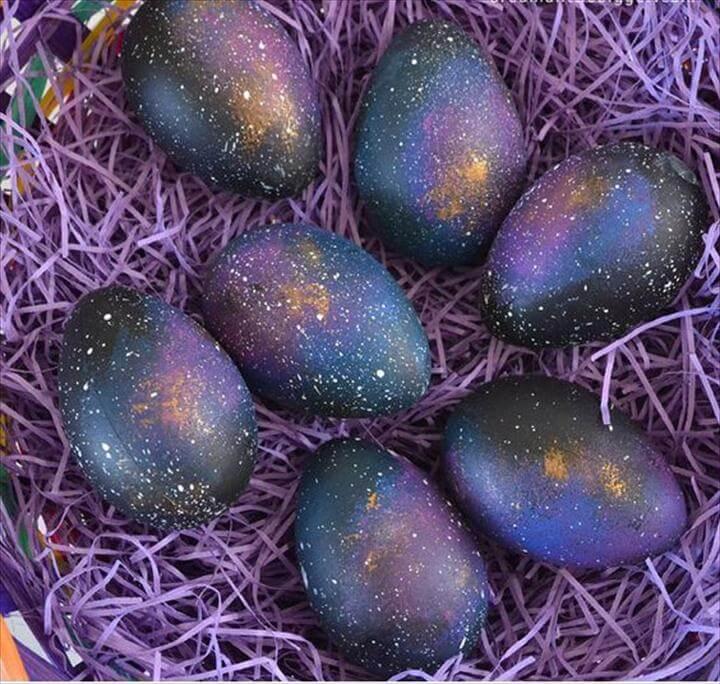 Image: dreamalittlebigger
Galaxy Dress: DIY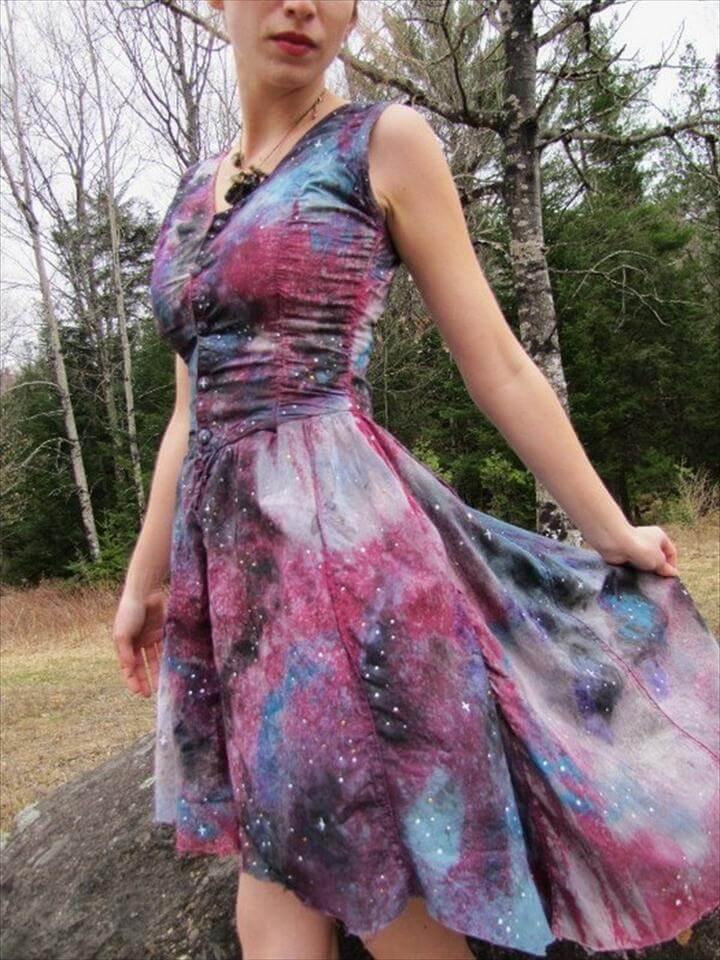 Image: craftster.org
Galaxy Jeans: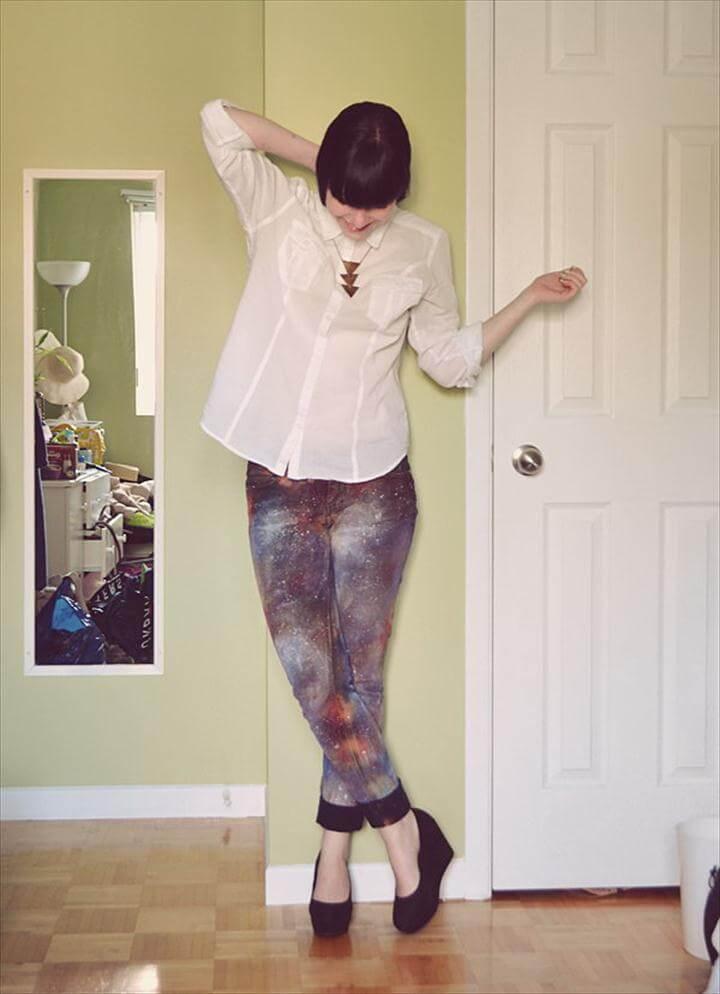 Image: thesunwashigh
Galaxy Bottle Cap Magnets: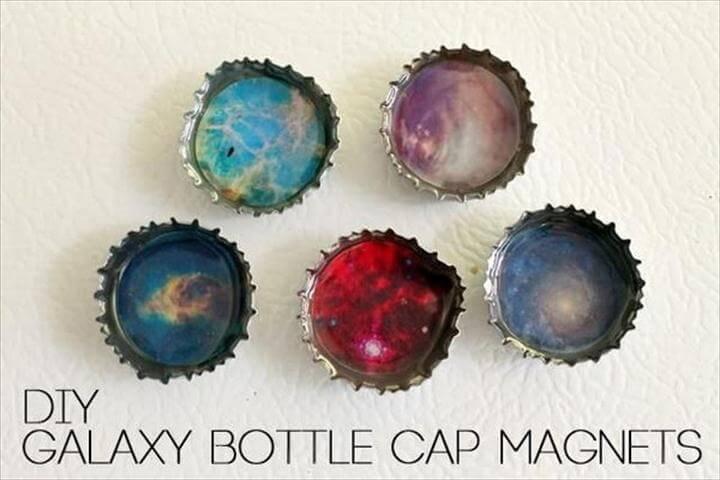 Image: punkprojects
Bottled Nebula: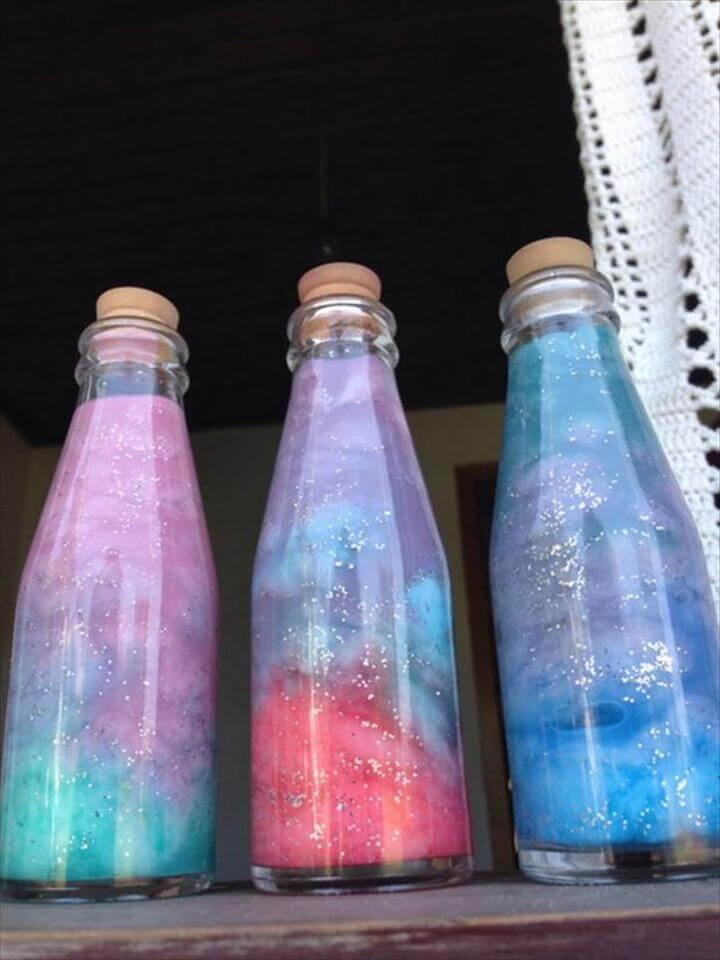 Image: omghow
Galaxy Print Book: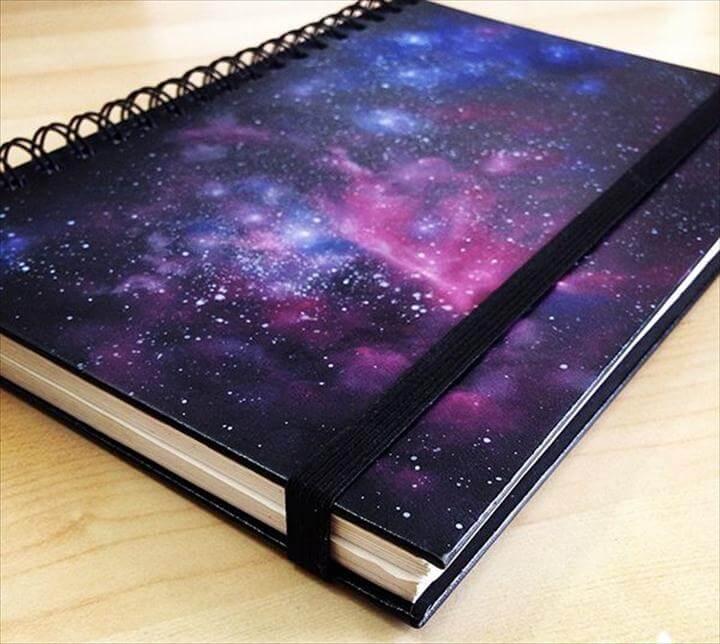 Image: youtube
Galaxy Umbrella: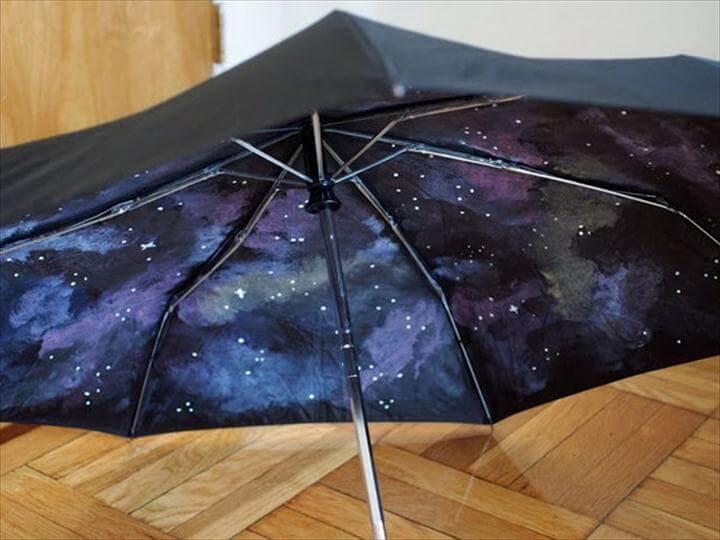 Image: pinkstripeysocks
Galaxy Soap: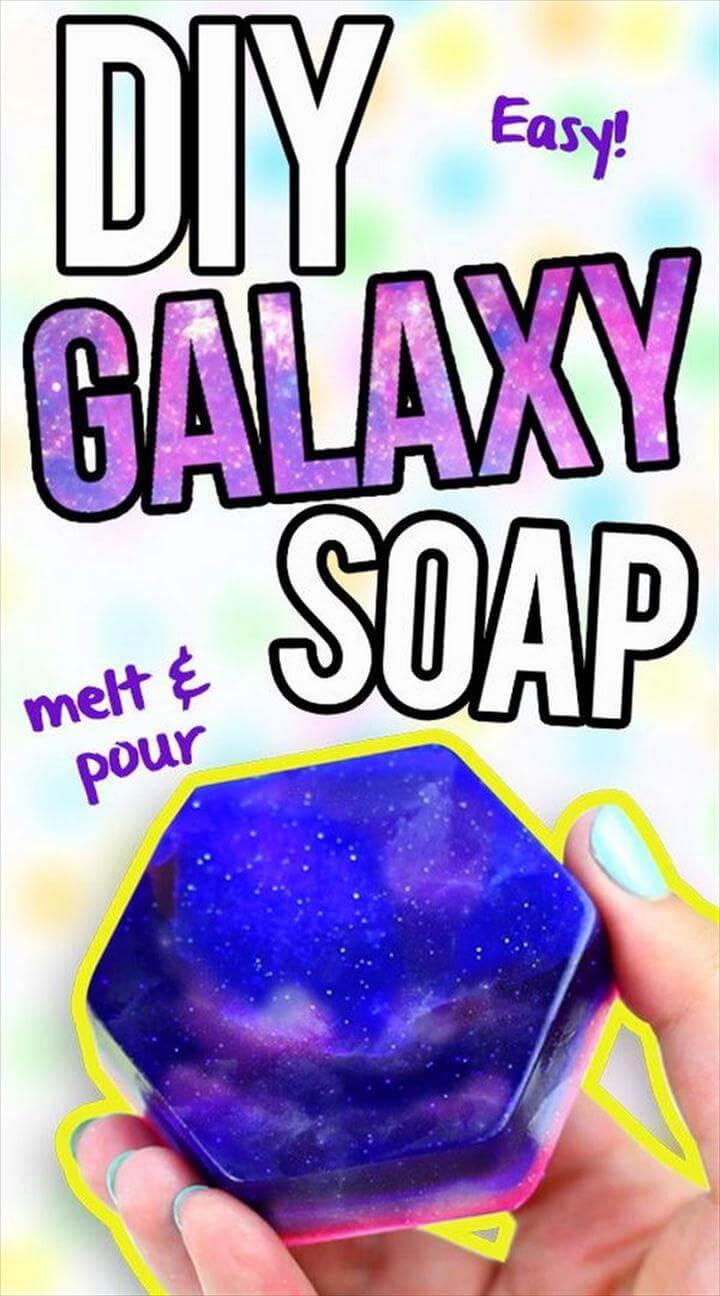 Image: youtube
Galaxy Print Blouse: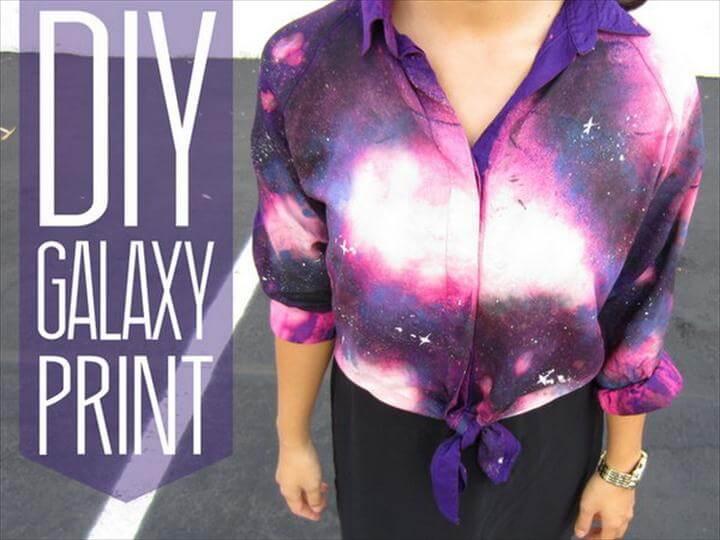 Image: wordpress
Galaxy Phone Case: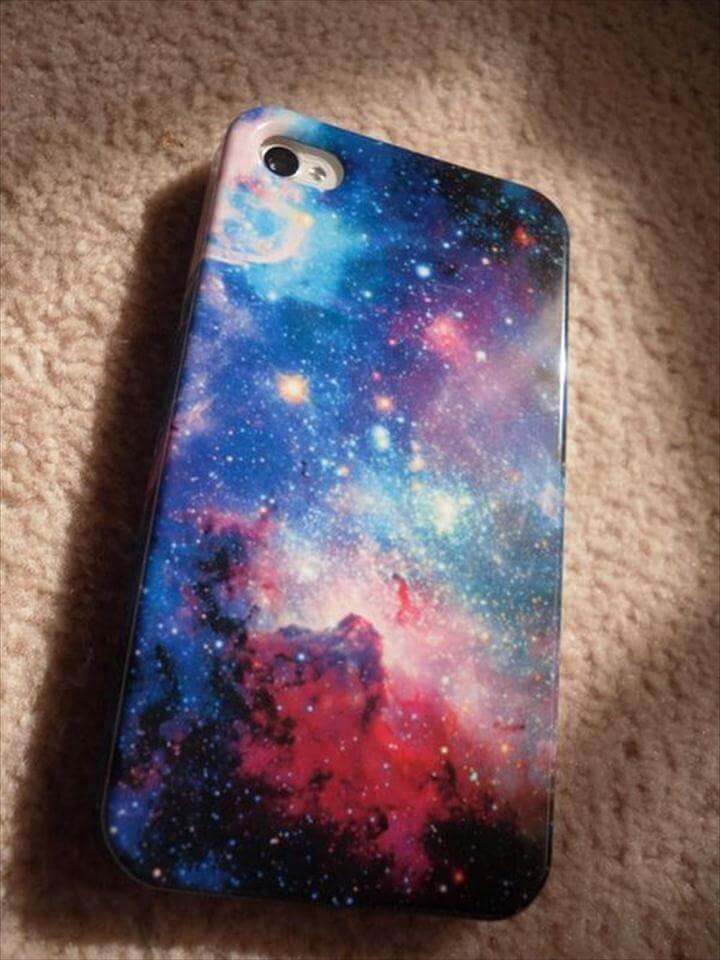 Image: allwomenstalk
Galaxy Mirror Cake: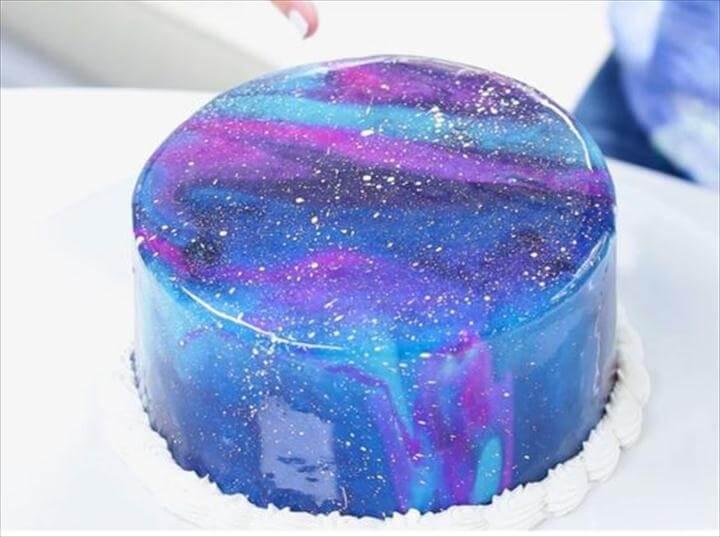 Image: mycakerecipes
Galaxy Shorts: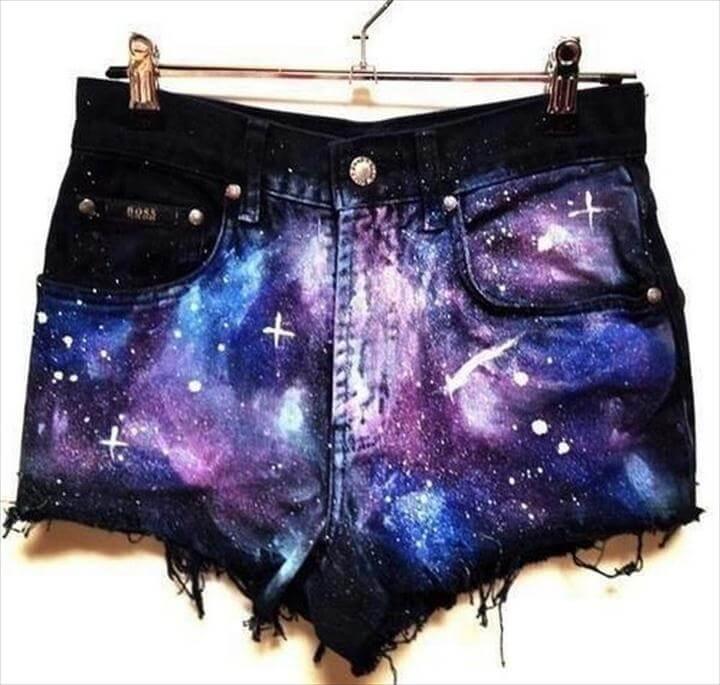 Image: youtube
DIY Galaxy Slime: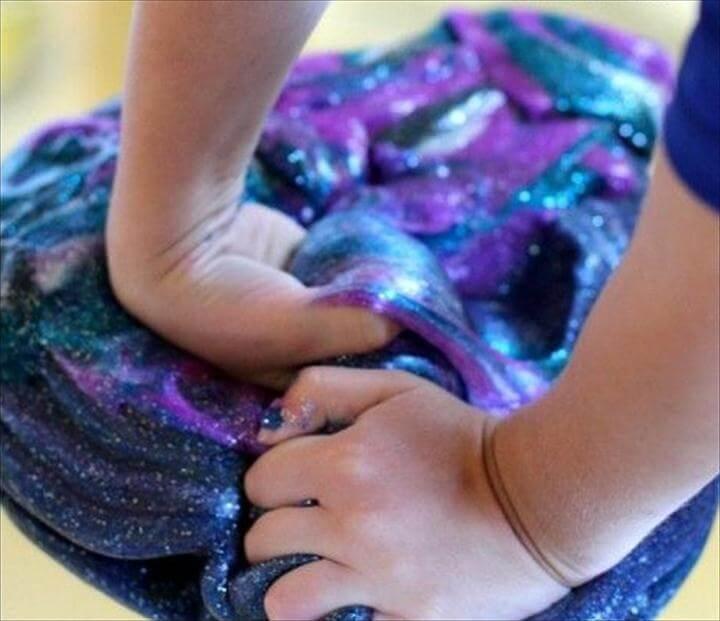 Image: two-daloo
Star Swirled Sweatshirts: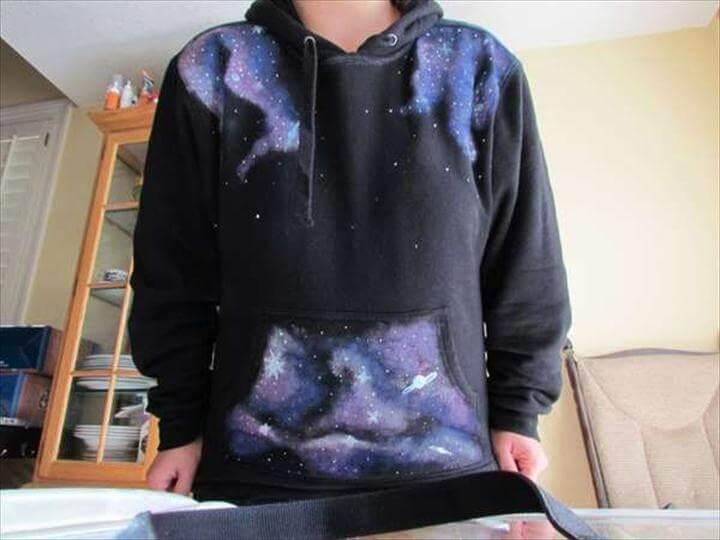 Image: trendhunter
Mason Jar Night Light: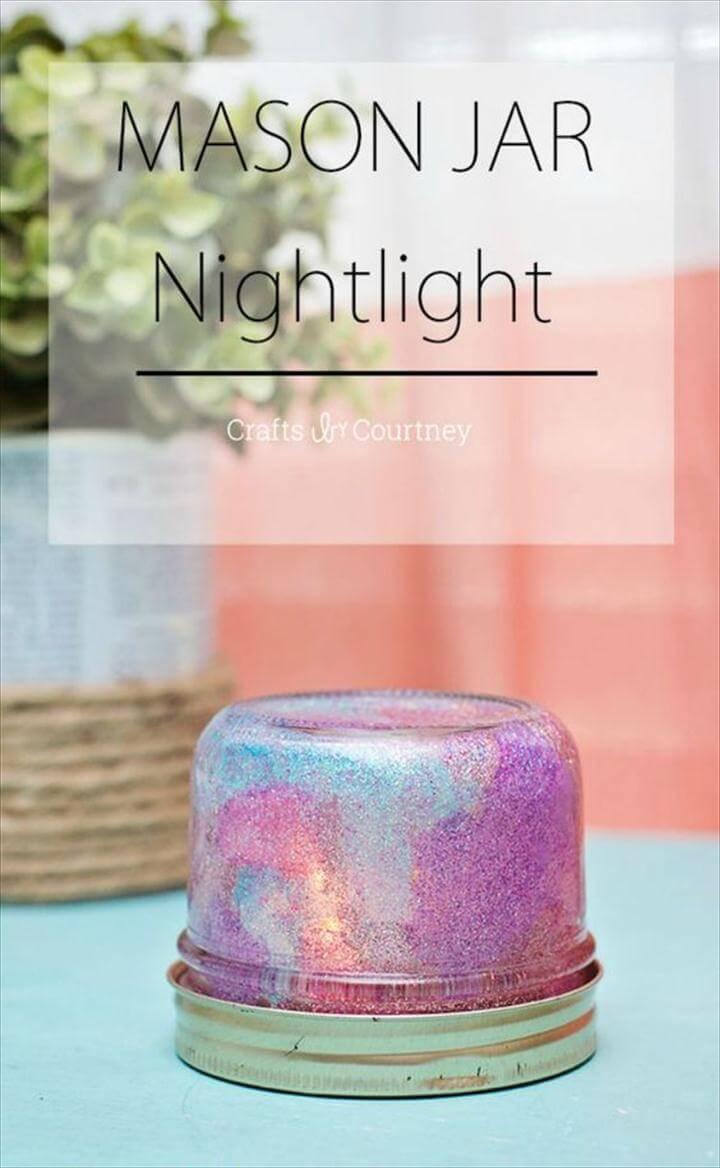 Image: modpodgerocksblog
DIY Galaxy Necklace: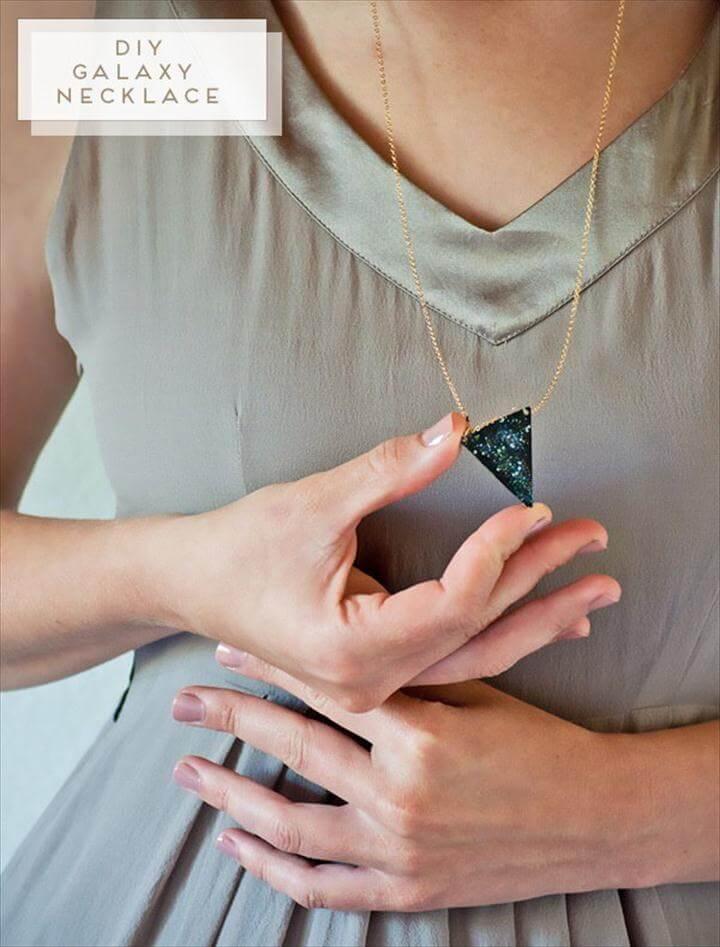 Image: ohthelovelythings
Galaxy Bath Bomb: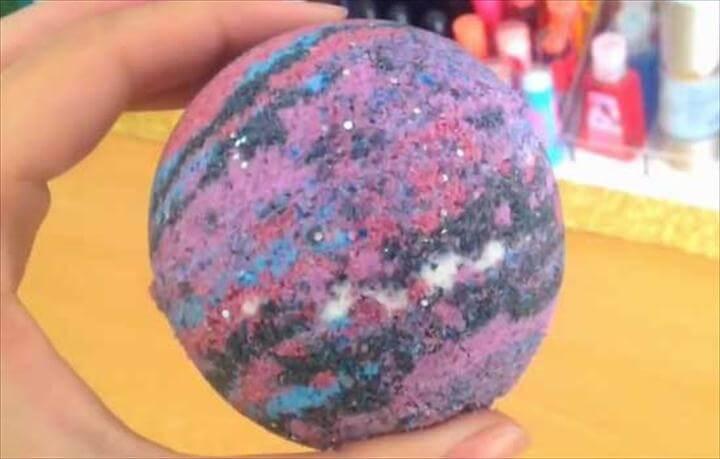 Image: youtube
Galaxy Nail Art Design: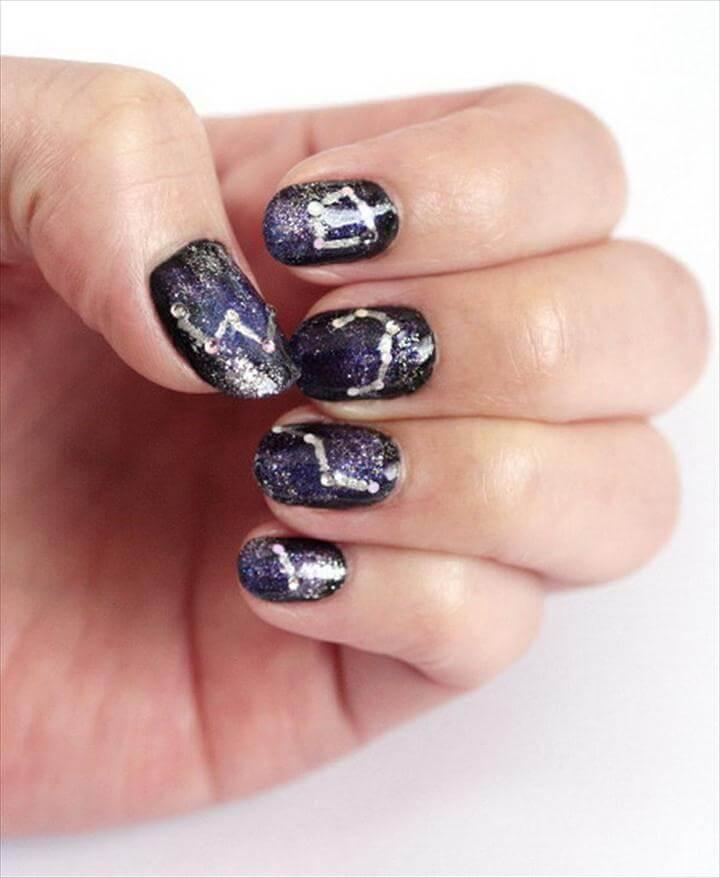 Image: small-good-things
Stamped Galaxy Scarf: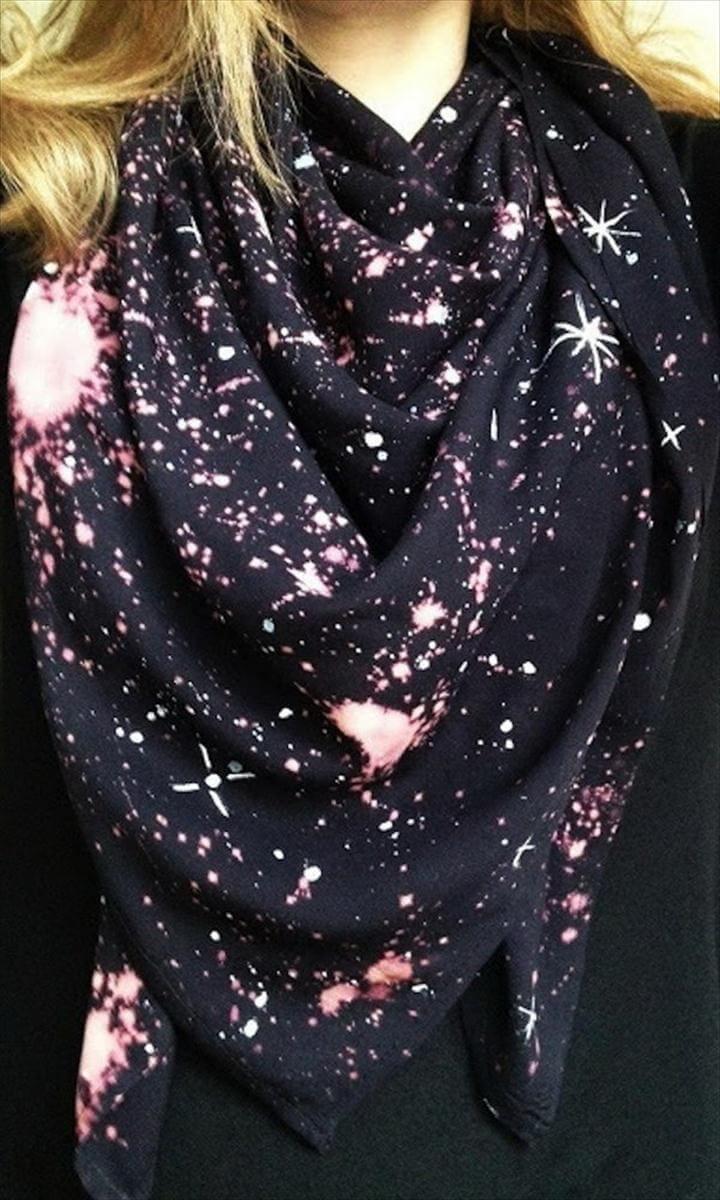 Image: annaevers