Sometimes when you are looking for interesting and fun decor ideas you ignore the most common things around like the letters. Like passing time on the internet, reading a book, texting on mobile, we all come across unlimited letters that can contribute to our home decor. Yes picking up your favorite letters like the initial of your own name, your partner's or another family member or words like LOVE, LIFE you can make them a part of your home decor. These letters are the best way to provide your home decor a personalized touch and that too without costing much.
Here we have these 20 amazing eye-catching DIY letters for you to try making at home and customize your room decors in totally personal perspectives. Just change the size of your favorite letter, initial or word and you can display them in a variety of ways for enchanting looks. Like the big ones would stand nicely free and alone in your entrance, hall or living while the smaller ones can be mounted on walls or displayed on tables or mantles.
Cardboard, wood in all forms like chunks, boards and even twigs and foam you use anything approachable to create these lovely letters. Their covering, dressing up and styling is the real fun part that opens up unlimited ideas to play with your creativity. Glittering, painting, covering with twine, fabric, maps, decorating with flowers these letters would look so exquisite and gorgeous to add four moons of beauty in your home decor for sure.
Big DIY Letters Are Fun To Make: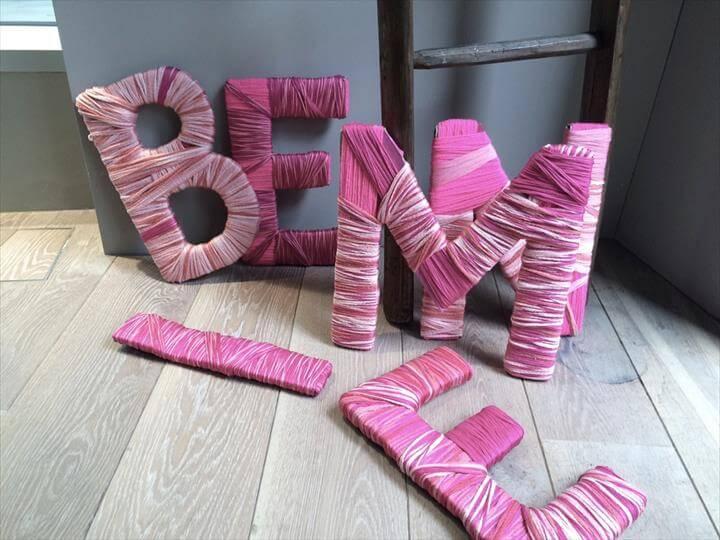 Image: virginiepeny
Fabric Covered Letters

: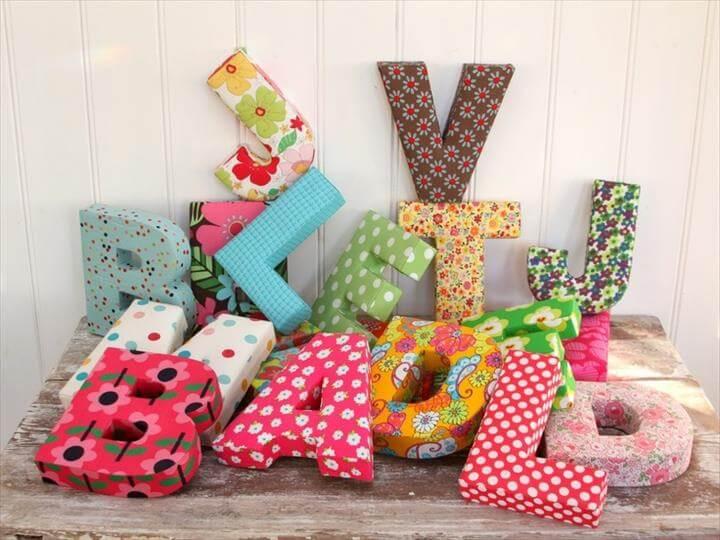 Image: virginia-esber.es
Decorative Wood Letters

:

Wrapped Letters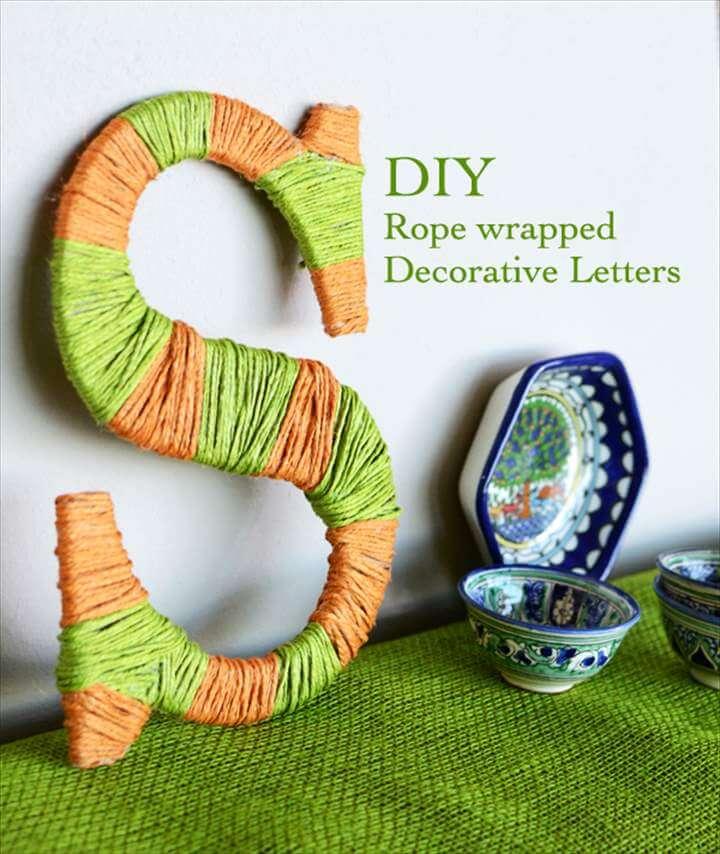 Image: mardigrasoutlet
Fabric Letter: DIY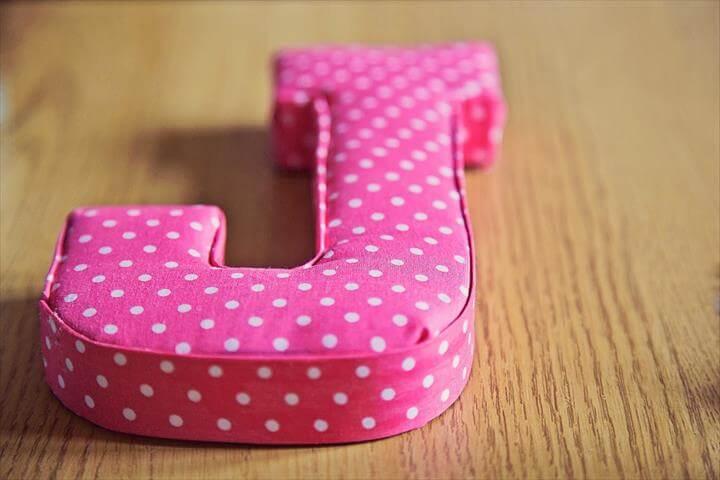 Image: theawkwardlifeofjemma.blogspot
DIY Coastal Letter: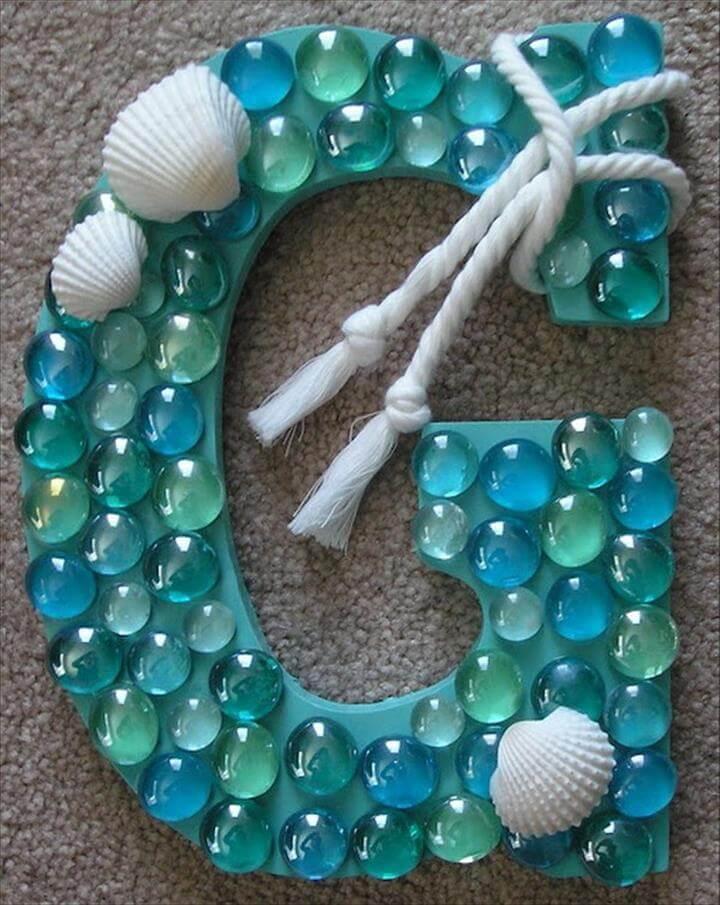 Image: glamorous-addiction.blogspot
Leaves Covered Letters

: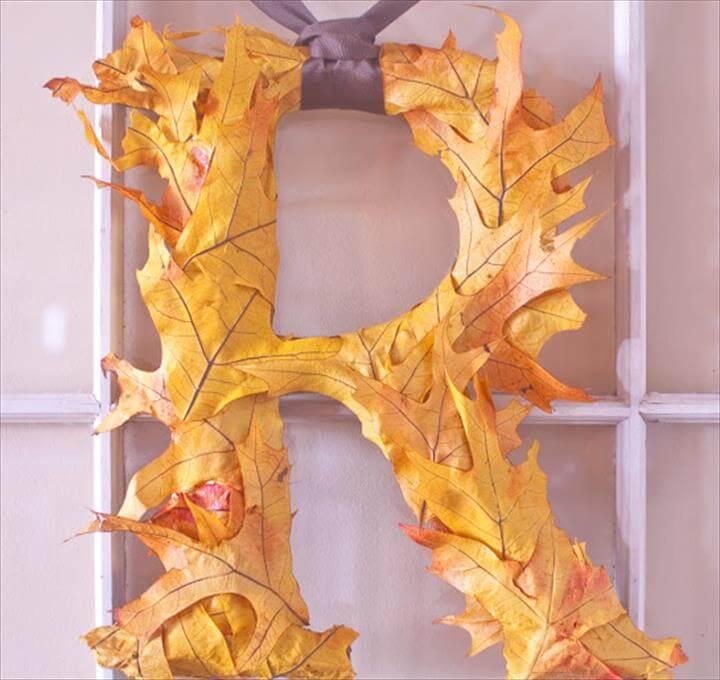 Image: craftionary.net
Letter Shaped Boxes

: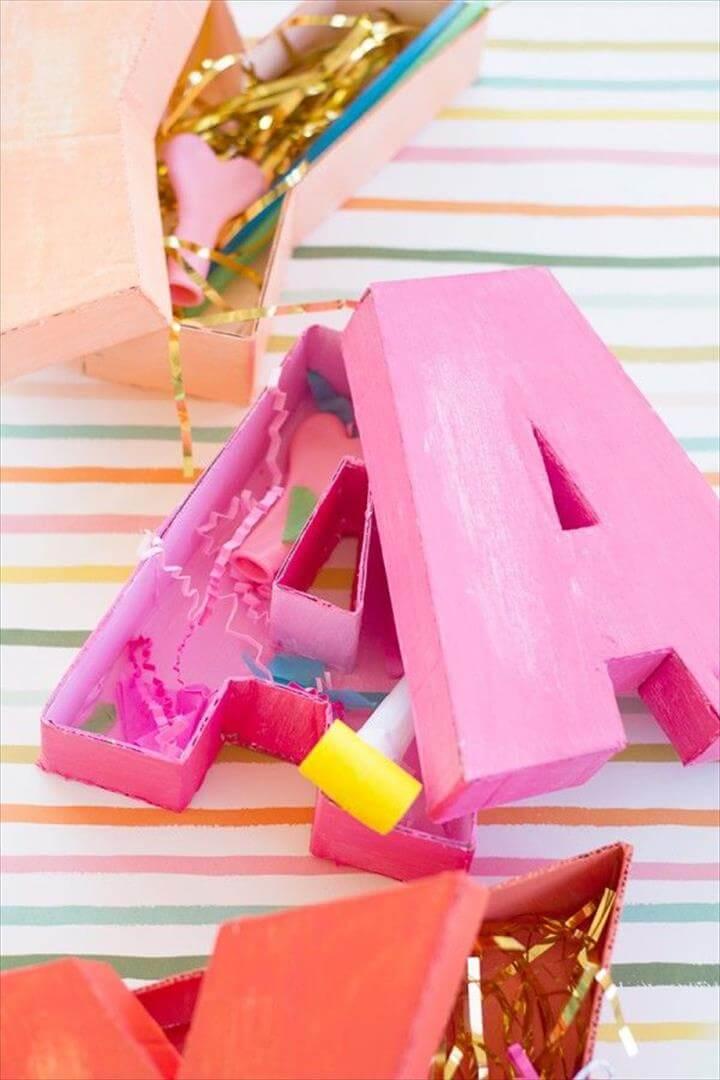 Image: studiodiy
Letter Standees Hombre Effect

: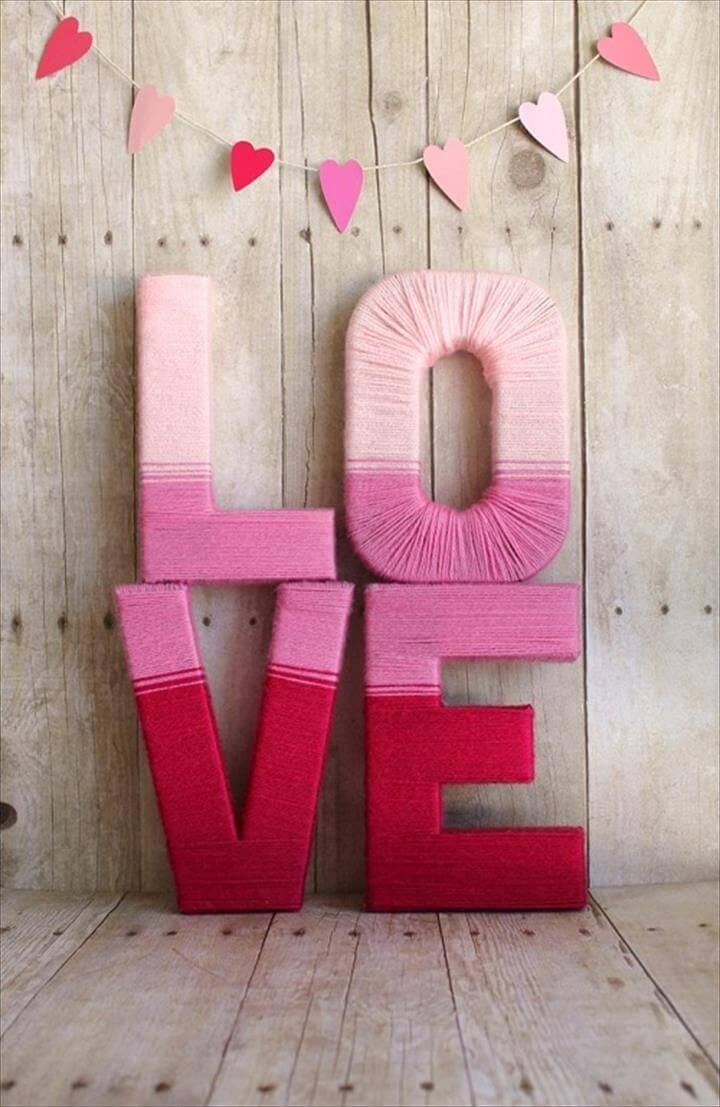 Image: myhappybirthdaywishes
Yarn Wrapped Letter

: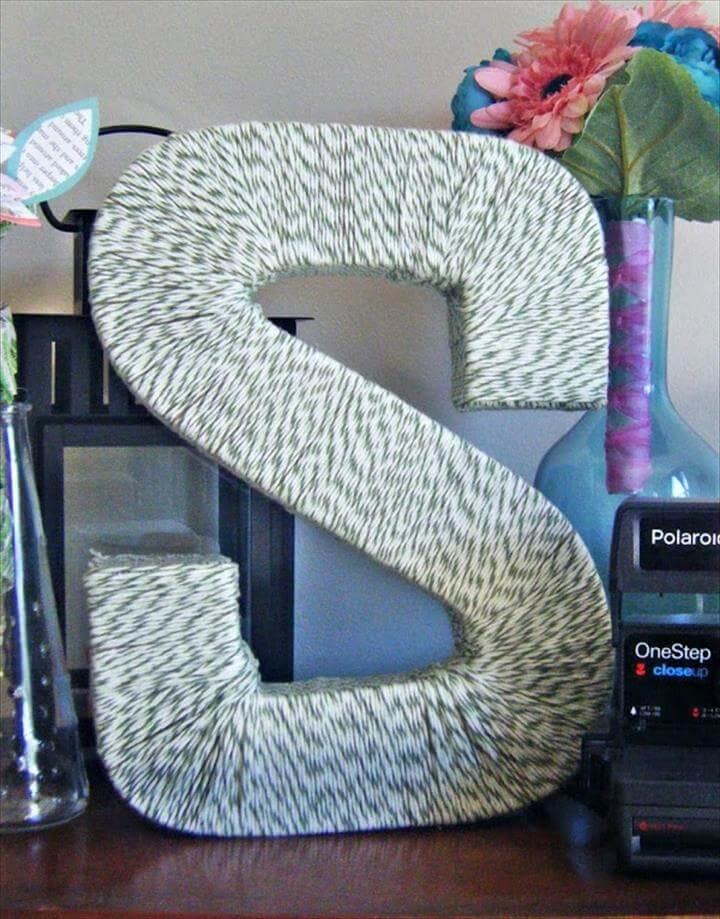 Image: allonsykimberly
Pearl Embellished JOY Letters

: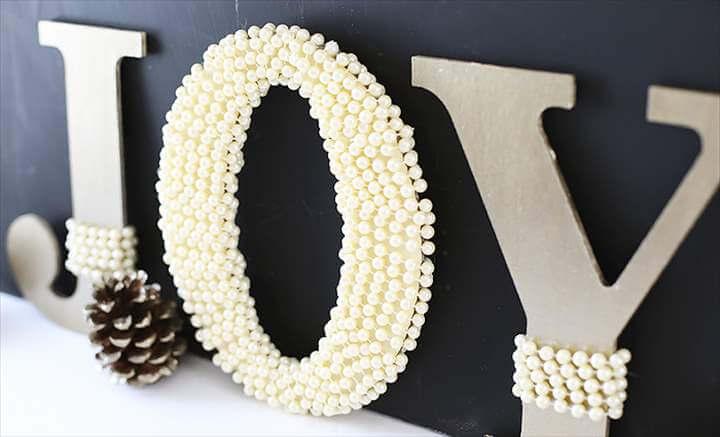 Image: bloominghomestead
Gold Glitter Paper Mache Letter Tutorial

: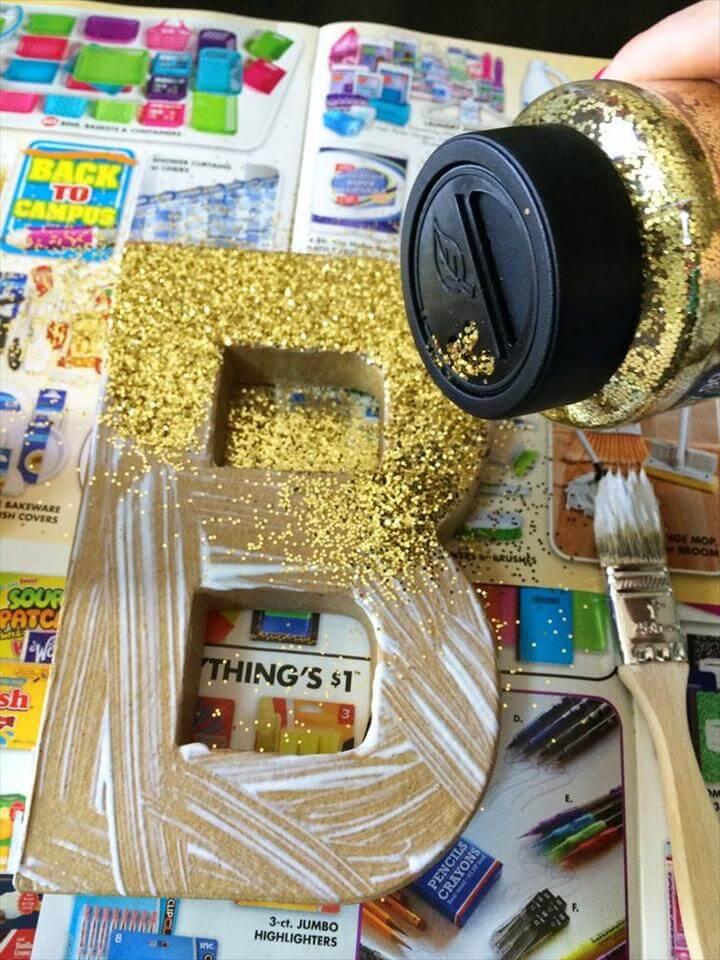 Image: lifeofbrookeandjane.blogspot
Free Pallet Letter

: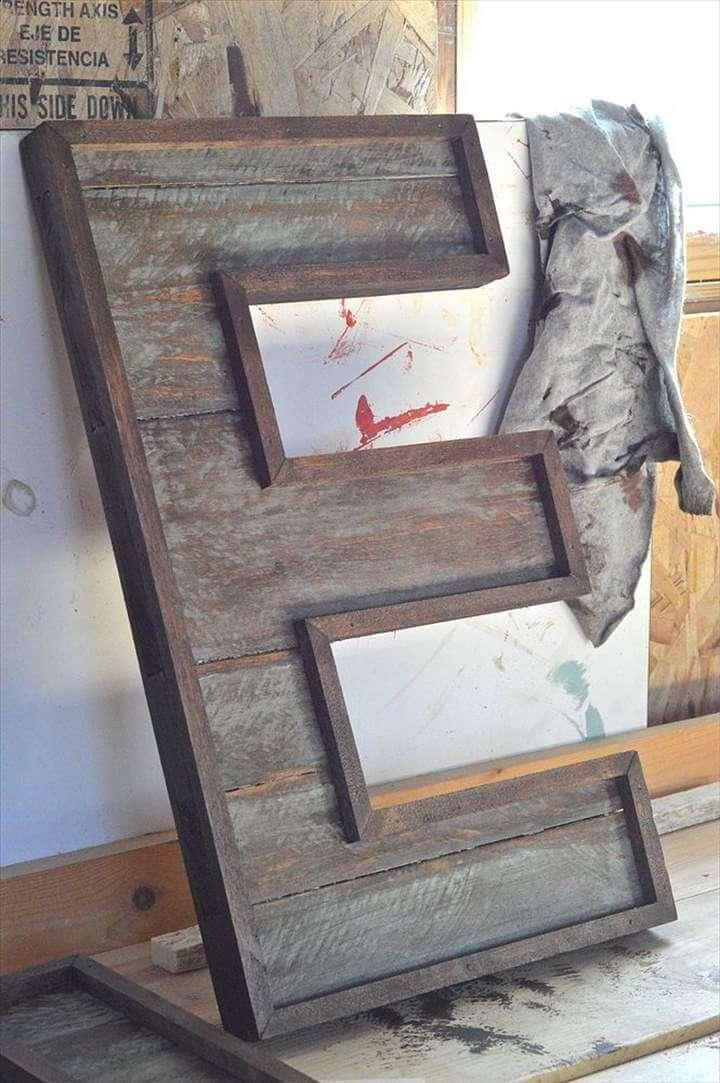 Image: huffingtonpost
Glitter Letter: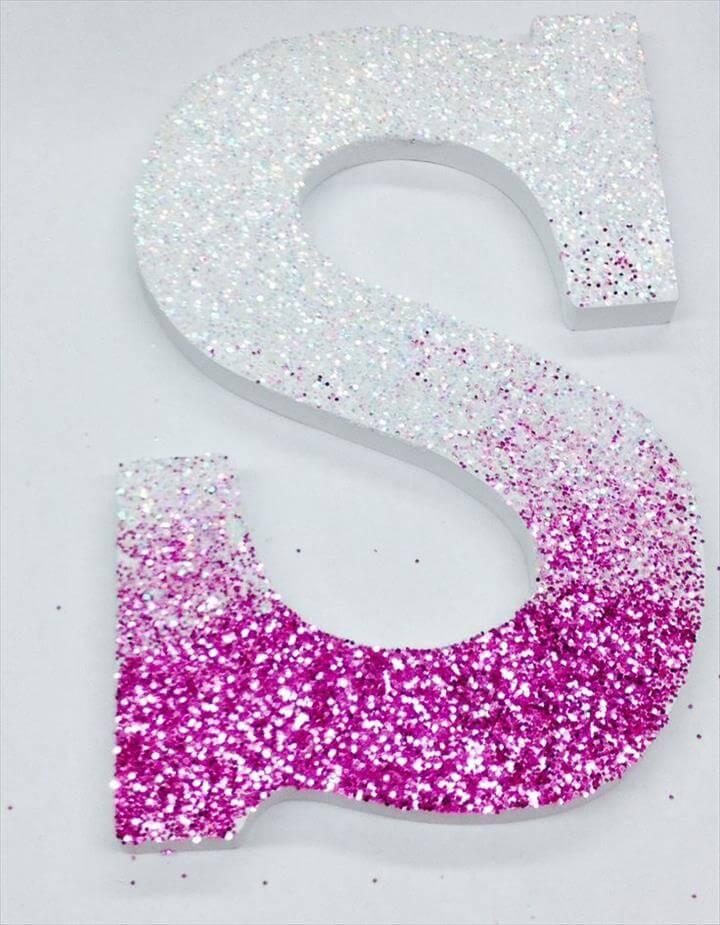 Image: ruivicesdacris.blogspot
Faux Metal Craft Letters

: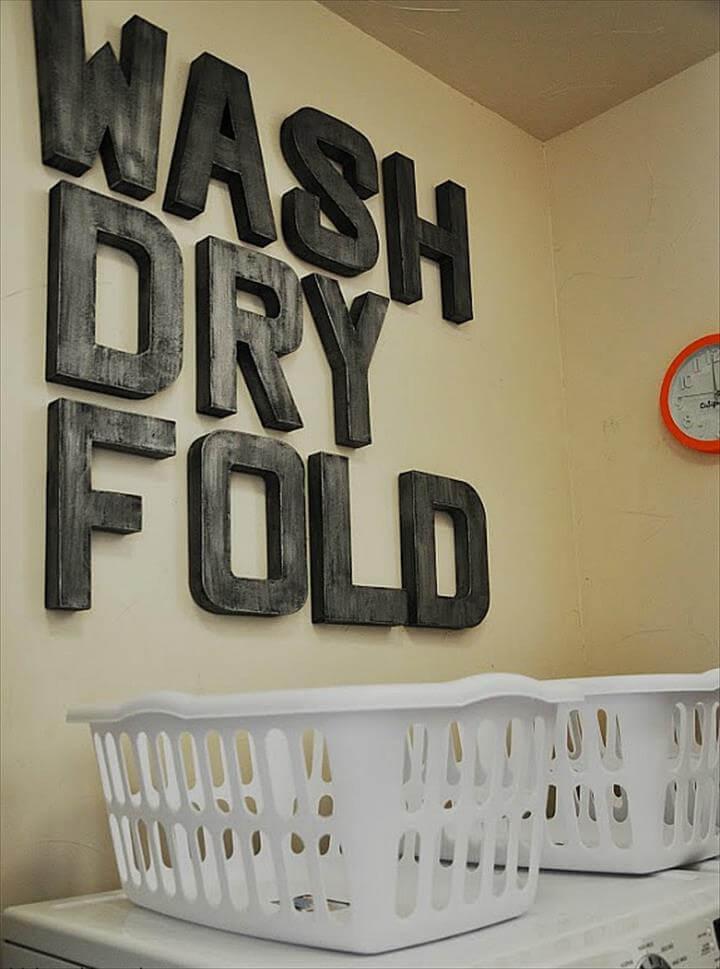 Image: livingwithpunks
Fabric Letter

: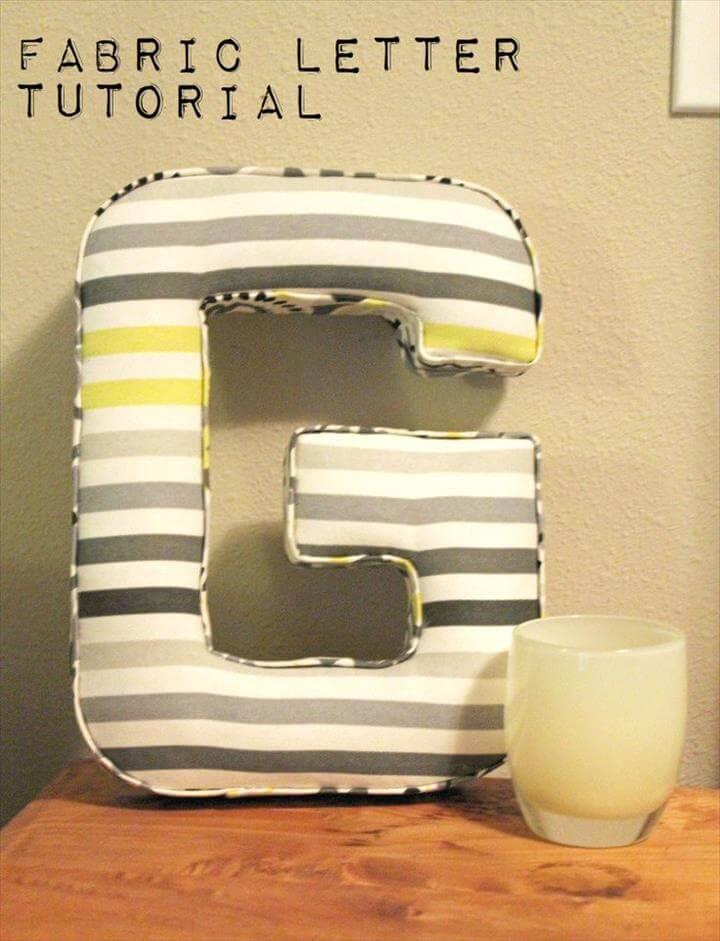 Image: rufflesandsuch
Map Letters Tutorial

: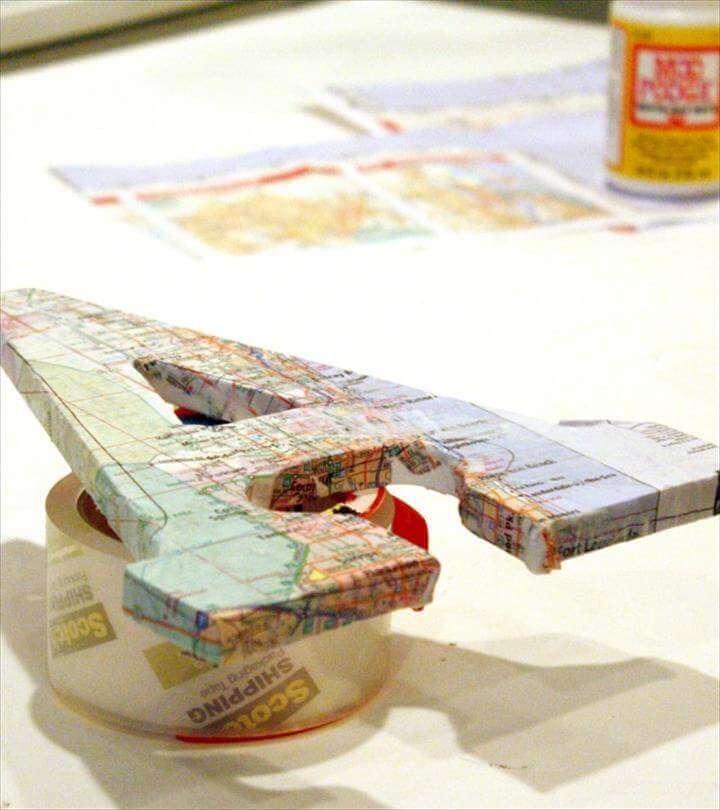 Image: lauratrevey
Paper Flower Letter: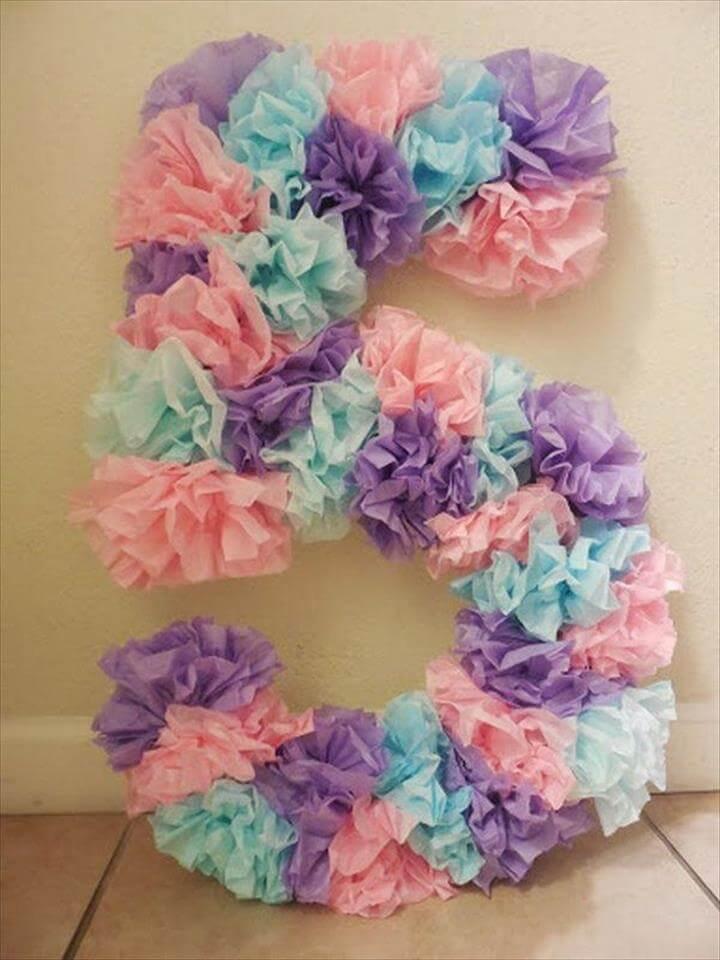 Image: stylishpartysupplier
Flower Letter Tutorial

: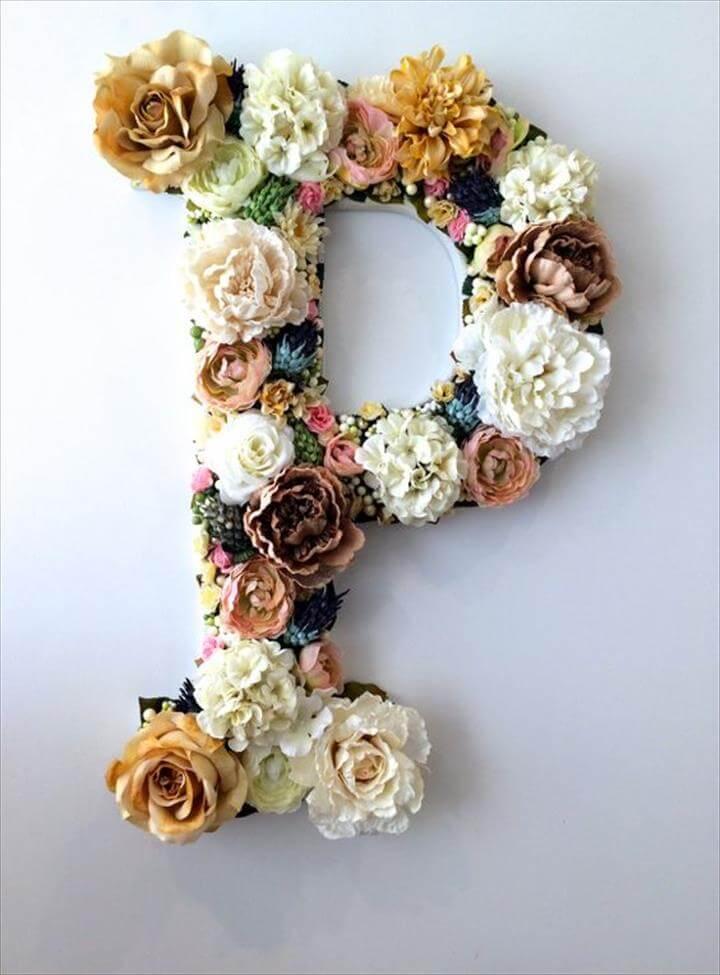 Image: raddestmom
Blooming DIY Monogram Letter

: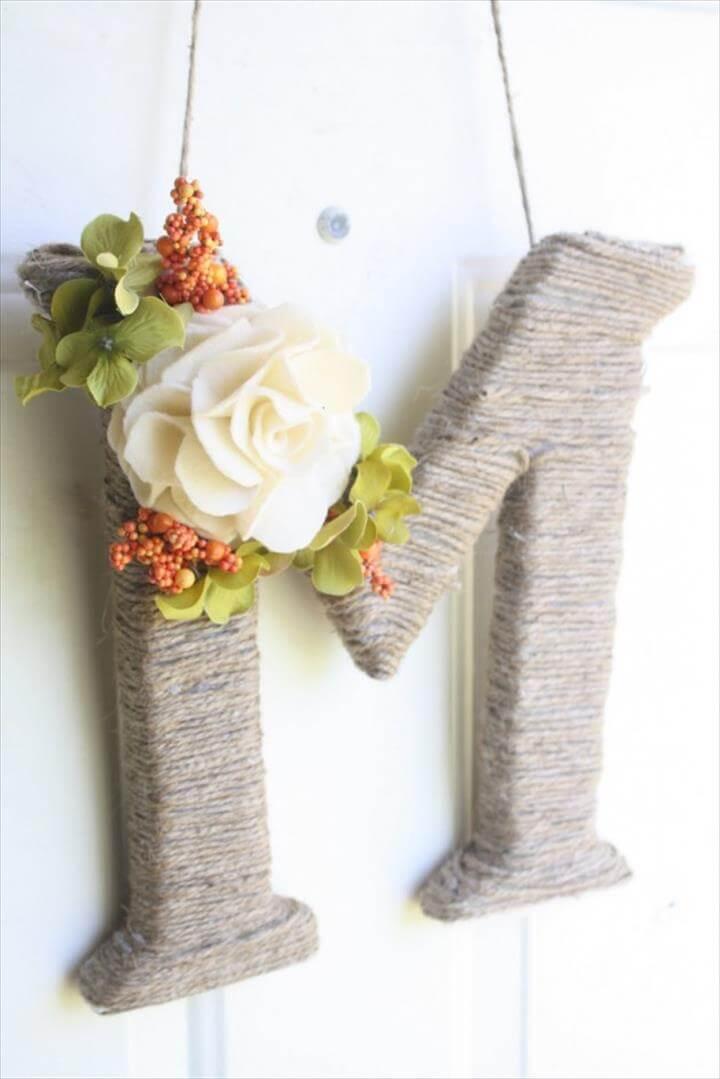 Image: protinews.blogspot
 Cardboard Letter With Decoupage Tutorial

: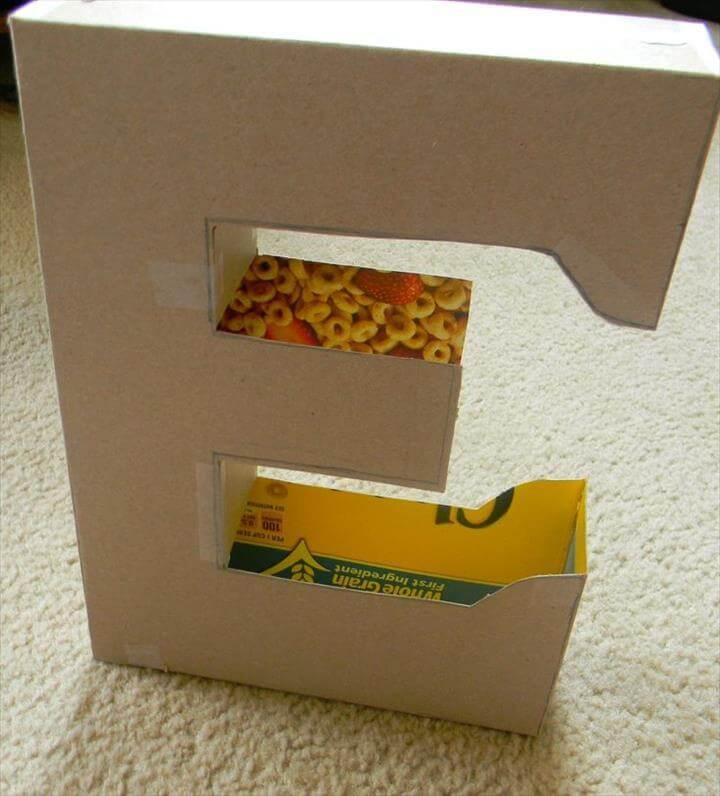 Image: wordpress
Save
Save
Save
Save
Save