Phone cases are more than just the safe skin for our phones these days. They have become a part and parcel of our daily fashion and style. So here we have brought to you these 30 top DIY phone cover tutorials which are quite simple and easy to make. Not everyone has their kind of phone case available in the stores. Also, the readymade phone cases are too pricey so these handmade phone covers are really the smart projects to work on.
Most of the phone case ideas mentioned here are doable with the things lying around the house. So you are sure to save a lot of time and money if you follow these easy to make phone cover tutorials.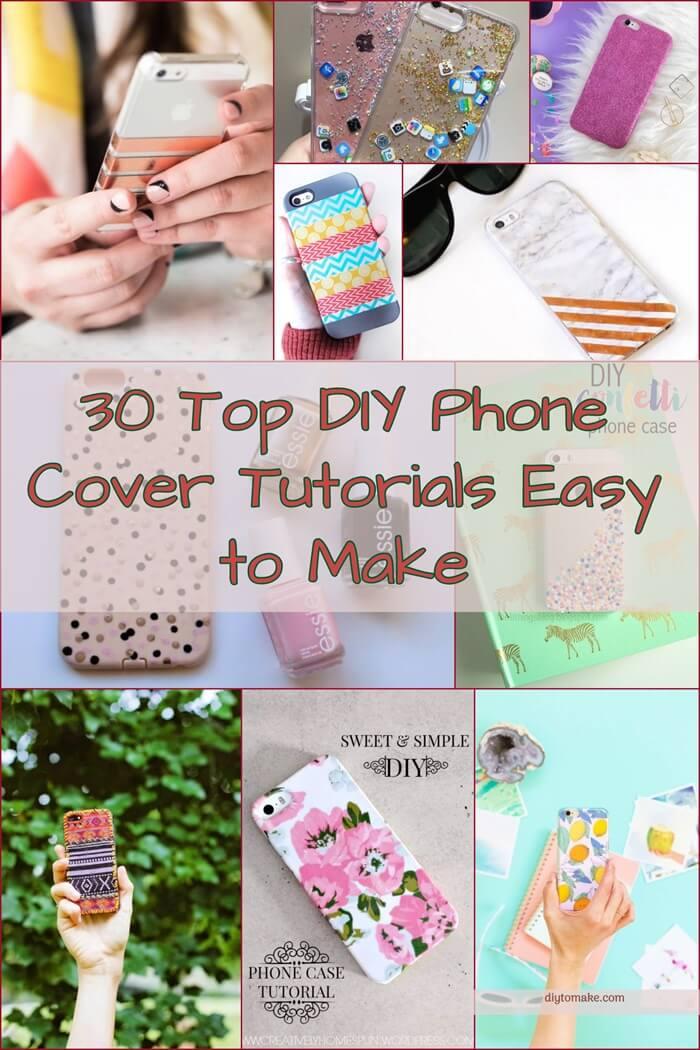 There is an awesome array of DIY phone cases to choose from depending on the style, pattern, and design you want. From bold, bright and colorful phone cases to simply elegant and cute phone covers you would have it all with these 30 Top DIY Phone Cover Tutorials Easy to Make Ideas. Theme up your phone cases like the compress flower phone case for the spring, blue striped ones and fruity printed for the summer and marbled ones would look too classy for the winters.
DIY Cell Phone Case Tutorial: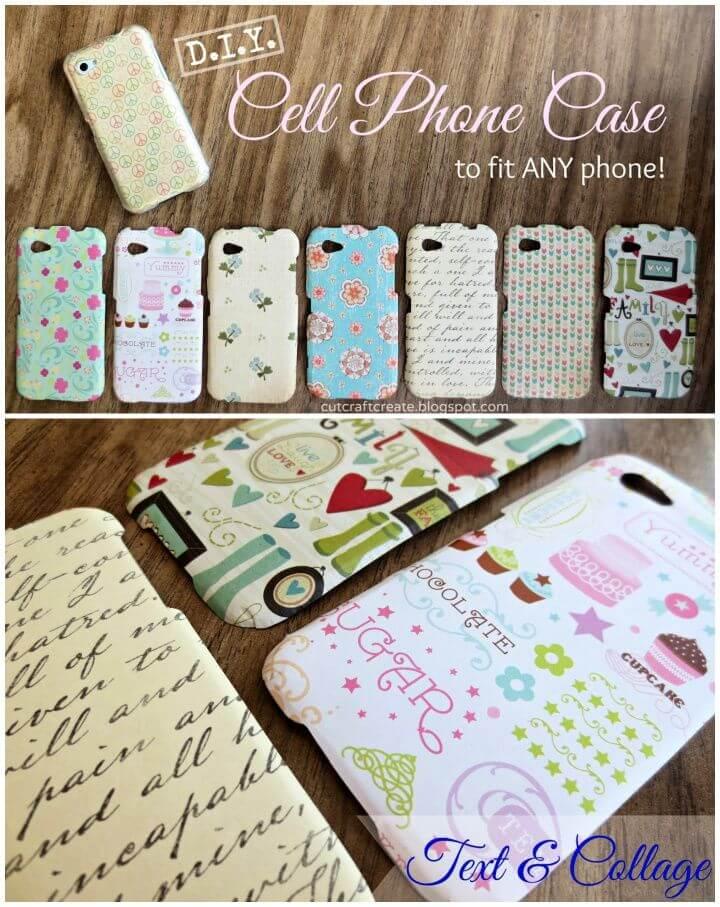 Make these gorgeous and colorful phone cases using clear phone cases and the scrapbook papers. Not only for your own self these handmade phone cases can make the pretty gifts for your girl gang too.
Tutorial: cutcraftcreate
Simple & Easy DIY Phone Case Tutorial: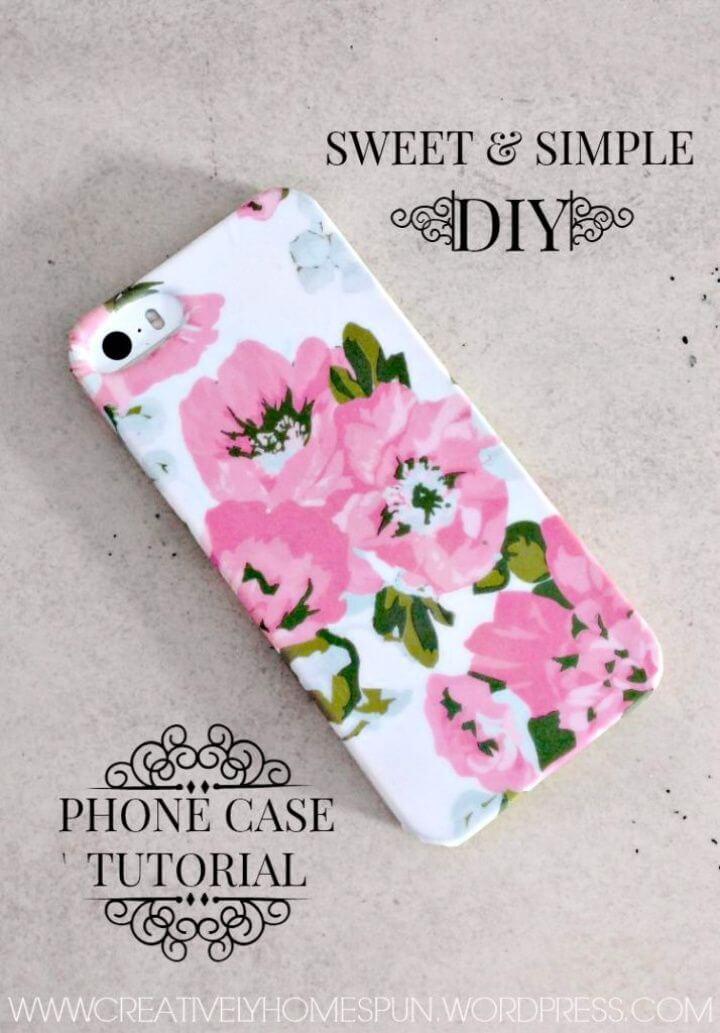 This pretty and simple DIY phone is easily made out of the washi paper sheets. You can choose the pattern and design of your choice like this one has pretty pink roses and looks quite adorable.
Tutorial: creativelyhomespun
DIY Washi Tape Cell Phone Cover: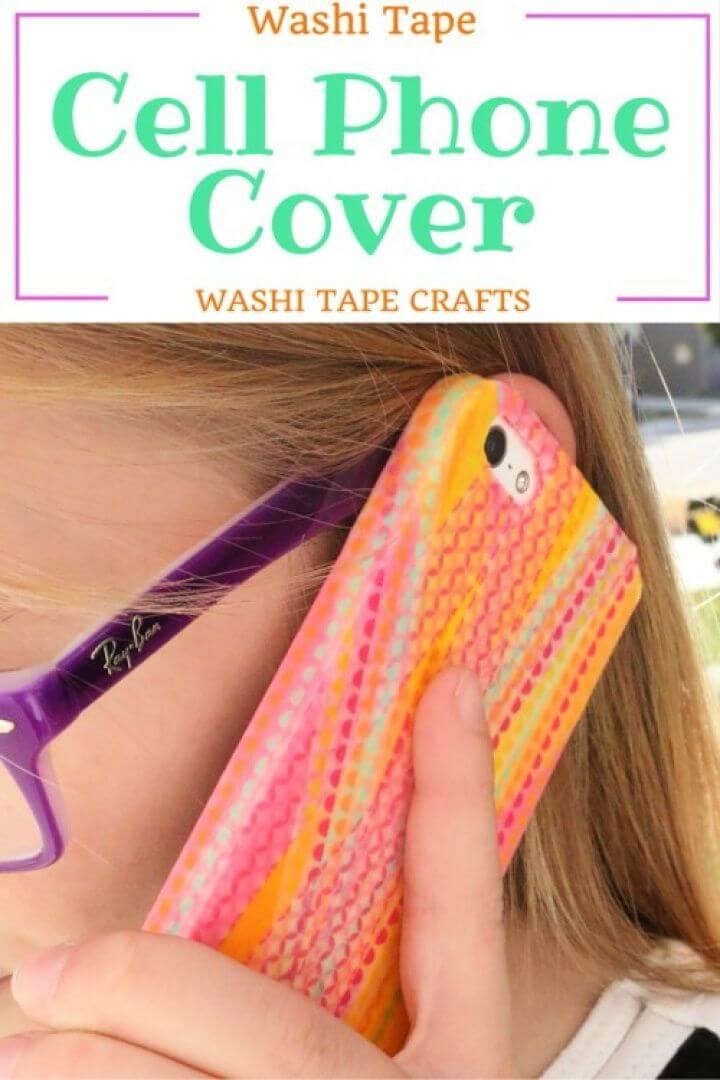 Washi tapes have so many colors and designs and thus they are such fun crafting material. Here is this phone cover decorated with these colorful washi tapes to look just so tempting and cool.
Tutorial: thecraftyblogstalker
DIY Japanese Decoden Embellished Phone Cases: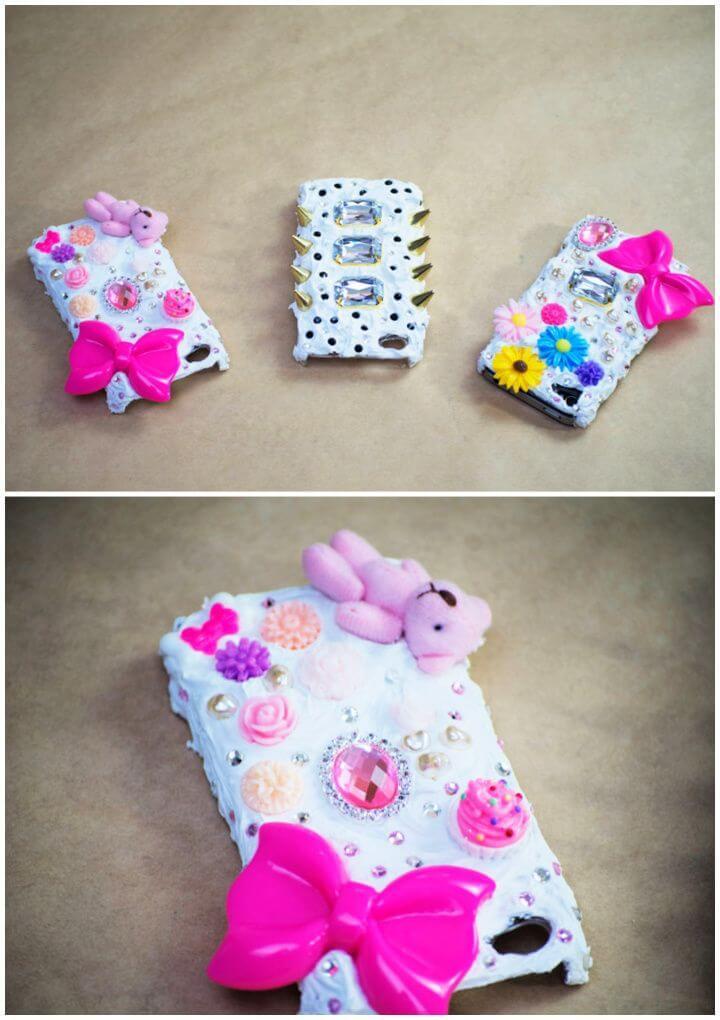 This cute and catchy DIY Japanese decoden embellished phone case is going to be your girl's new favorite. Using the silicone caulk this lovely phone case can be poured with any of the things your girl adores like bows, bears, stones and more.
Tutorial: mrkate
DIY Rainbow Button Iphone Case: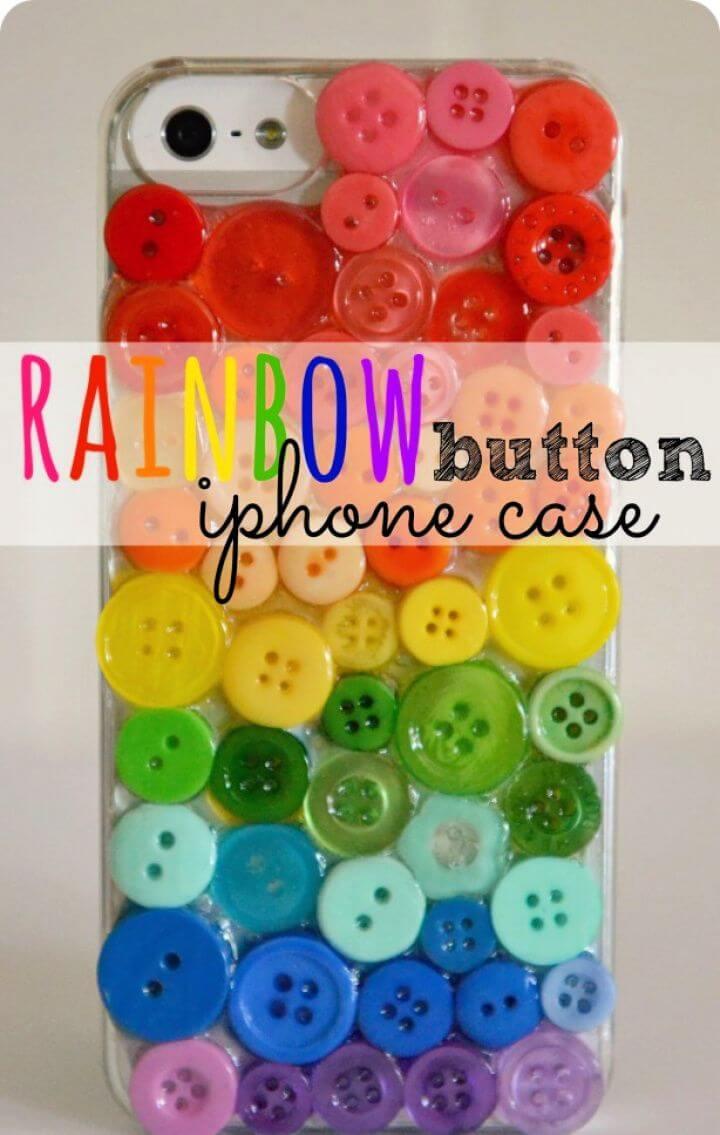 Customize your phone case in the most colorful and cute way. This idea of the DIY rainbow button iPhone case is super cool to get your hands on. Just glue the rainbow-hued buttons on a clear case and it's done.
Tutorial: livingwellspendingless
DIY Padded Phone Pouch: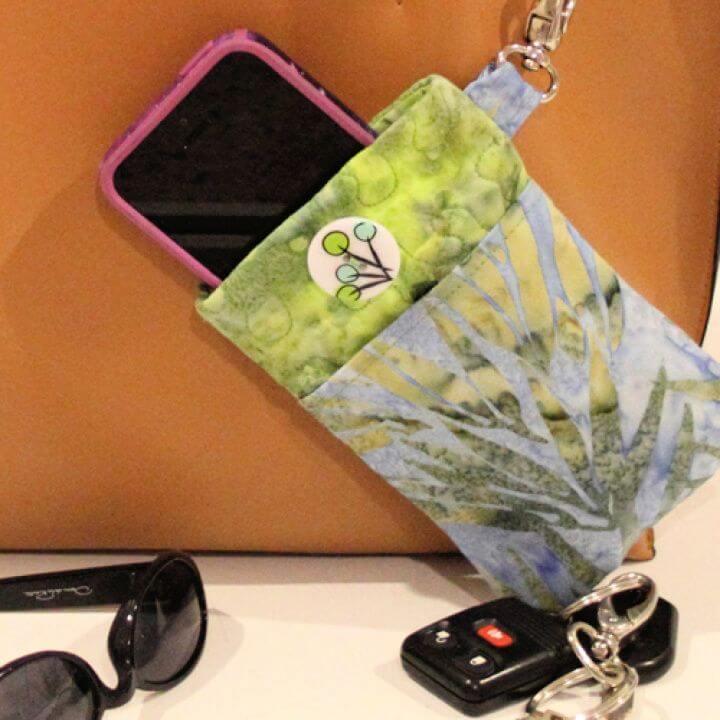 If you are also a person who just throws his phone in the bag carelessly then look into this idea. You can make this simple DIY padded phone pouch to save it from all scratches and the damages.
Tutorial: weallsew
Chevron Glitter DIY iPhone Case: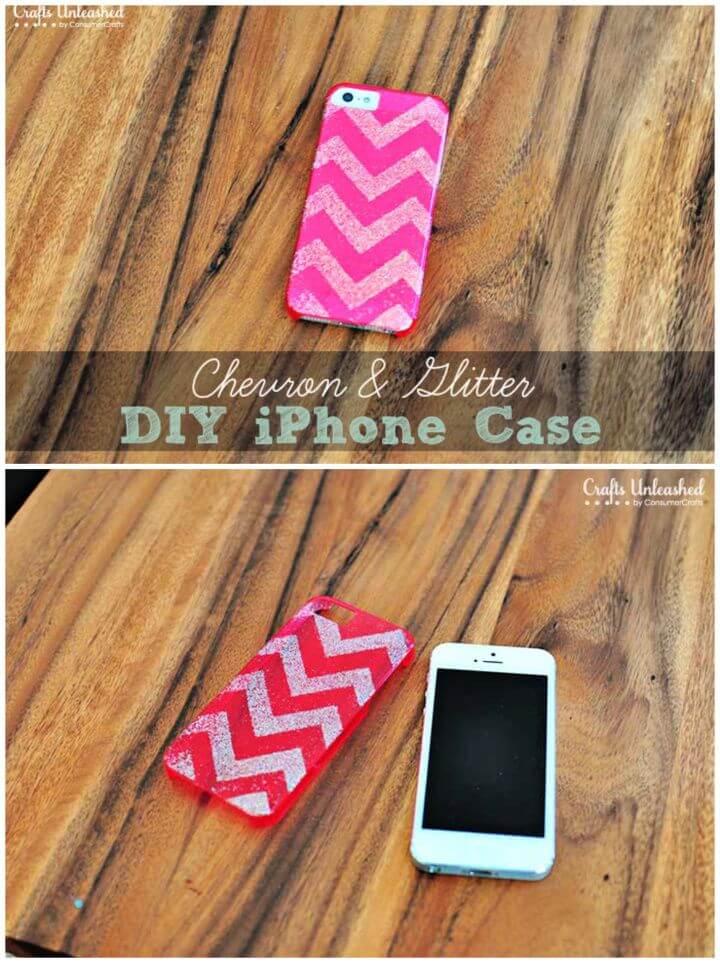 Another drooling idea to beatify your phone cases with. Just paint up your clear cases and add the chevron lines using the glitter and your gorgeous and funky phone case is ready for a show-off.
Tutorial: consumercrafts
DIY Mobile Phone Case: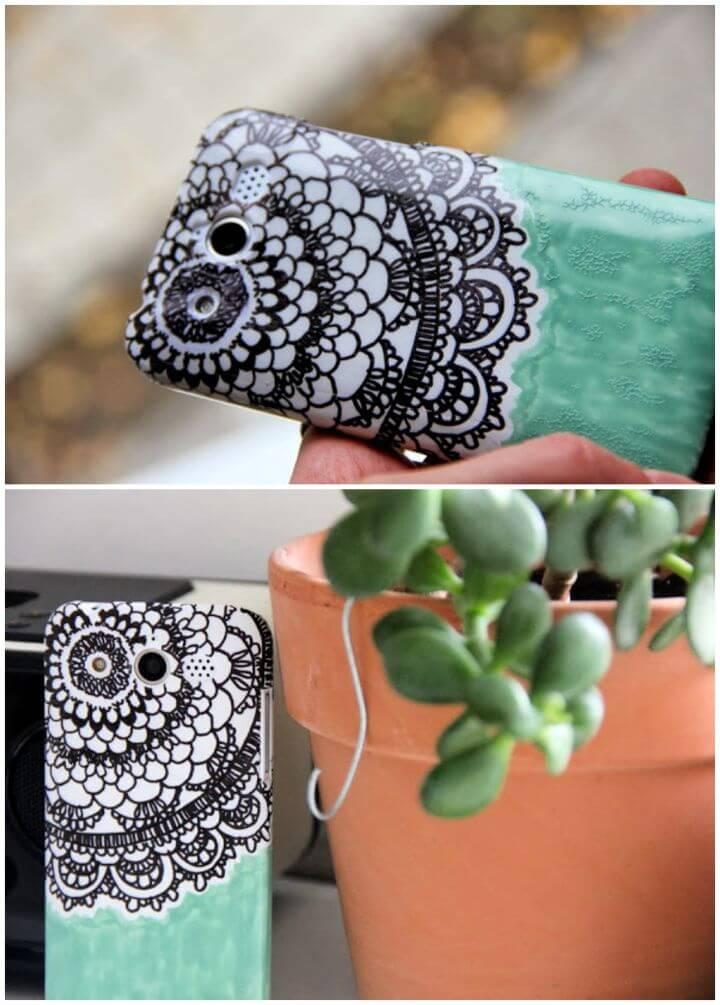 With nail polish, black sharpie and the doily you can easily shape up this DIY mobile phone case. The phone case with the doodling of black sharpie out of a doily pattern looks very much quirky.
Tutorial: theaveragemess
Best Phone Cover Top Tutorial: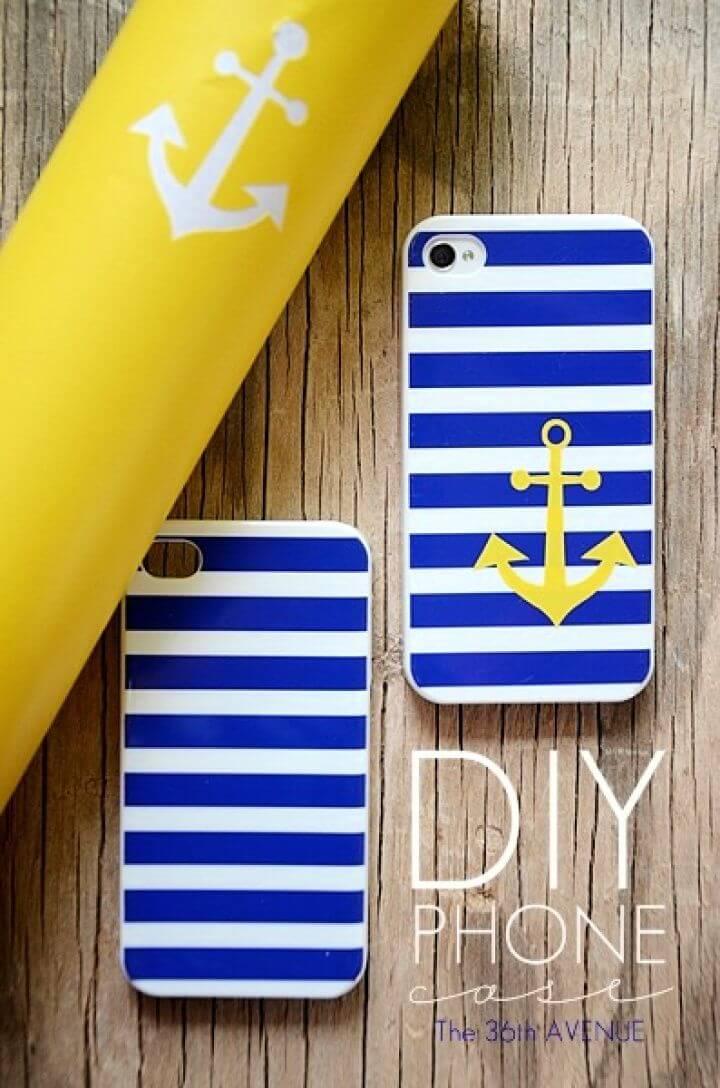 Going to the beach? How about turning your phone case into a complete beach inspiration too? Here is this gorgeous iPhone case with blue and white stripes and an anchor to look just perfectly sea themed.
Tutorial: the36thavenue
DIY iPhone Cases Repurposing Holiday Glitz: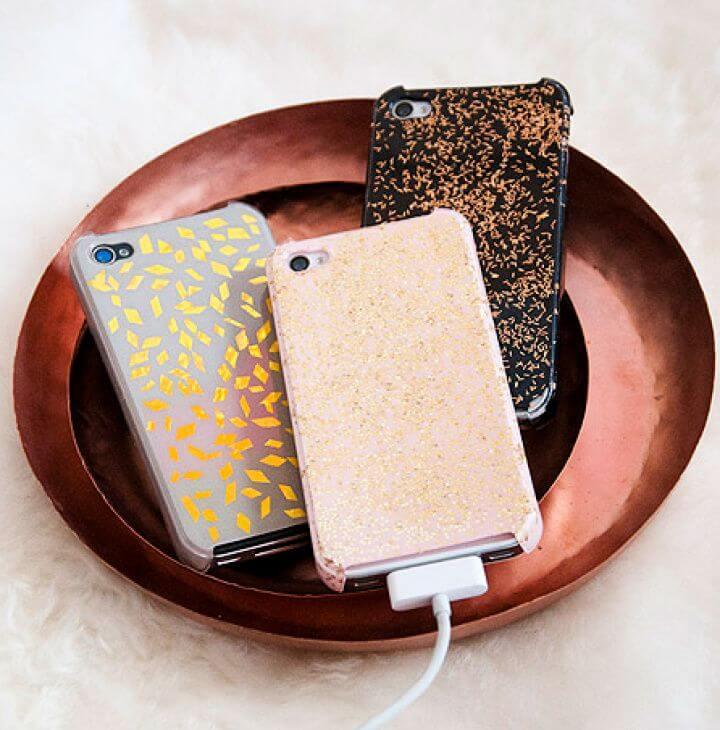 Bring the festive décor in your house and add some of it to your personal fashion too. With these DIY iPhone, cases are sure to invest in some Holiday vibes. Just cut out some glitter confetti out of multiple things and glue them on your plain cases.
Tutorial: designsponge
DIY Printable Smart Phone Cover Designs: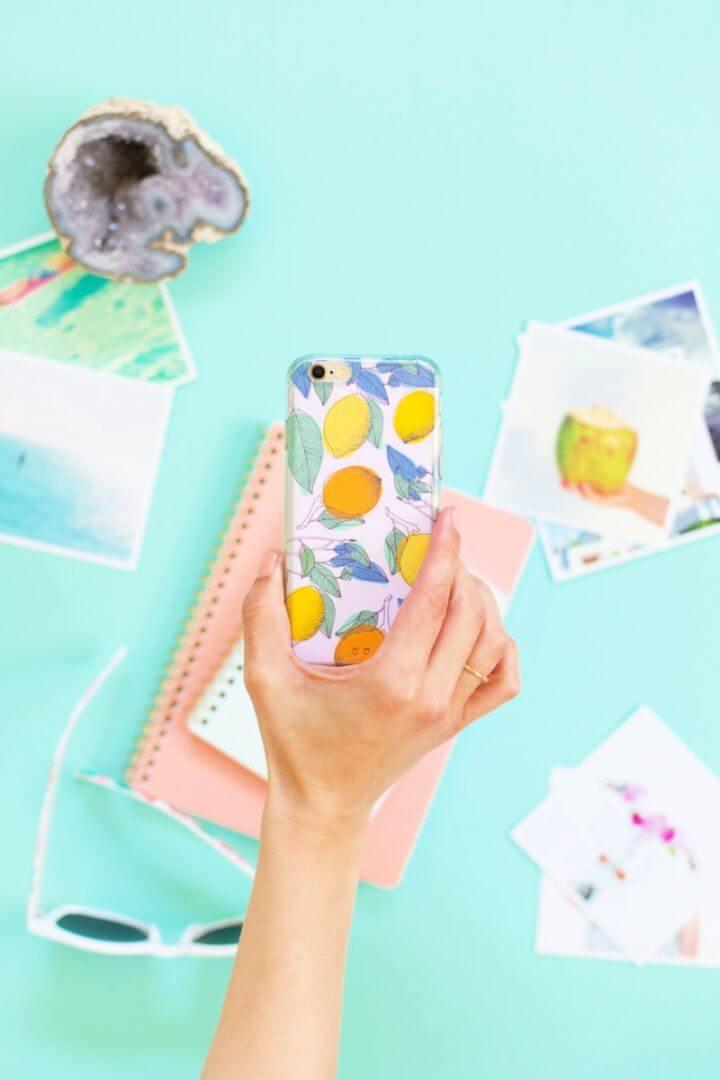 Get your phone ready for the summer adventures and the parties with these DIY fun phone cover designs. This fruity themed printable phone case is just so perfect to make your phone case look so exotic and fun.
Tutorial: lovelyindeed
Build A DIY 5 Minute Watercolor Phone Cover Tutorial: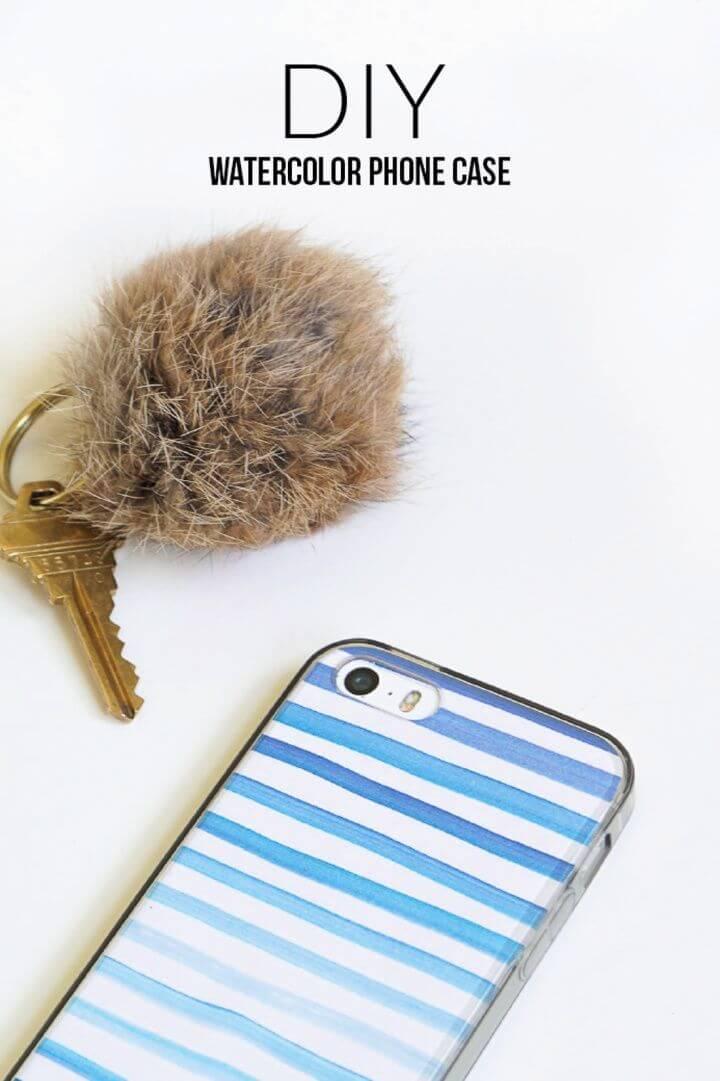 Bored with your old phone case? You can give it a makeover in just 5 minutes. Here is this simple watercolor phone cover to suit your summer mood. Just draw watercolor blue lines on white paper trace and cut it out and it's done.
Tutorial: francoisetmoi
DIY Washi Tape Iphone Cover: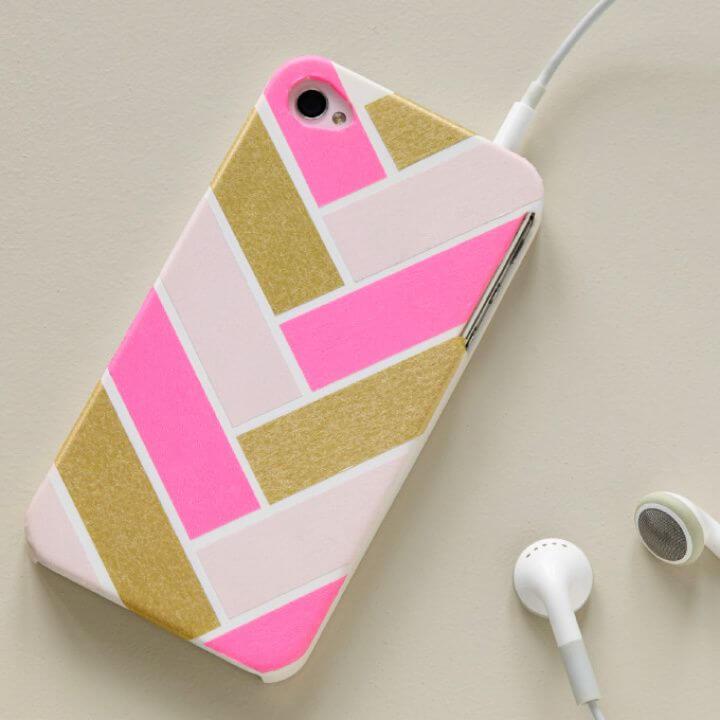 This washi tape iPhone cover is the best project to work on for the weekend. The bright cute colors and the lovely herringbone pattern really make this cover look so cool and fun. You can do it with your choice of colors for a more customized look.
Tutorial: chroniclebooks
Build Your Own DIY Washi "Love" iPhone Cover: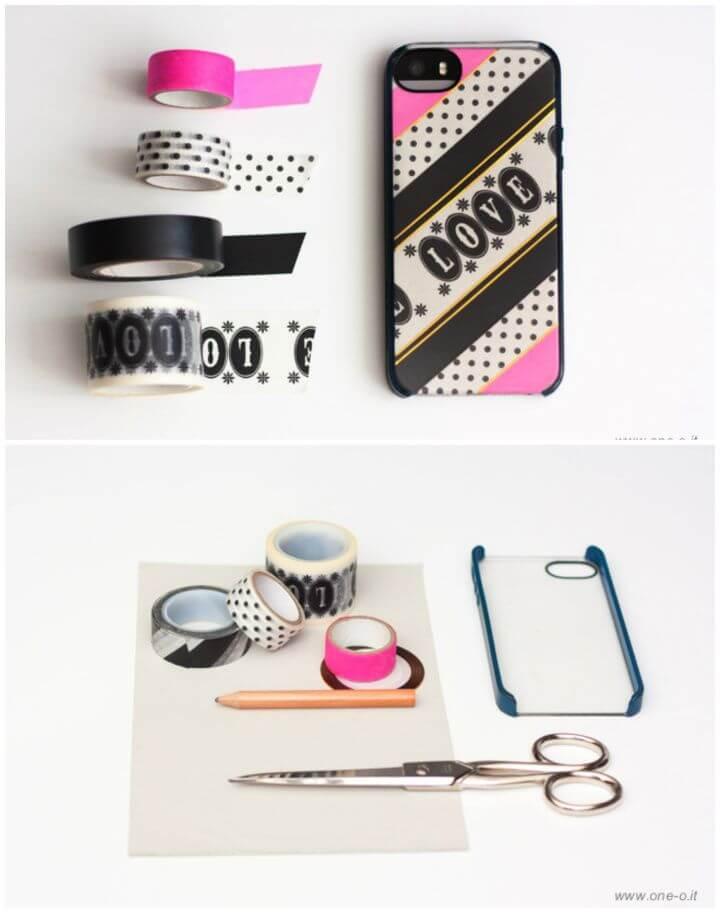 Washi tapes have variety of colors, patterns and textures to make your crafting experiences much more easy and fun. Using this array of washi tapes this gorgeous iPhone case is created which says LOVE in the center too.
Tutorial: one-o.it/diy-washi
DIY Tapestry iPhone Cover Top: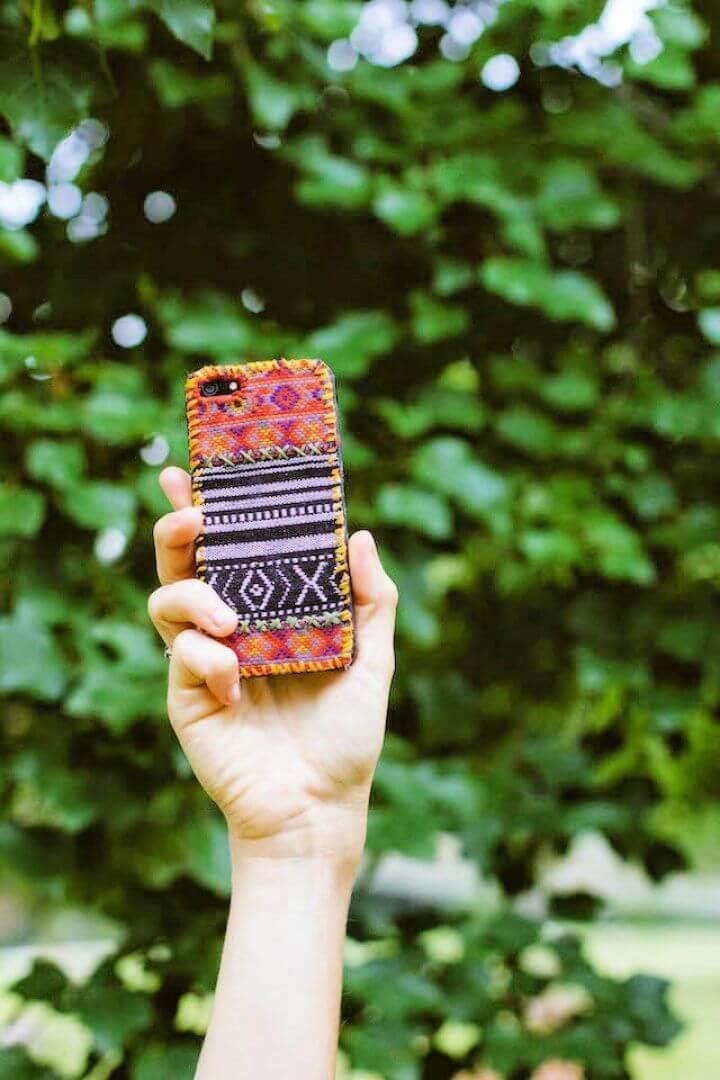 This tapestry iPhone case is the best thing to make and enjoy the most unique and customized phone case ever. The good thing is that you can easily stitch up this phone case at home in the least of the cost and in your choice of colors.
Tutorial: alwaysrooney
DIY Marble Cell Case Tutorial: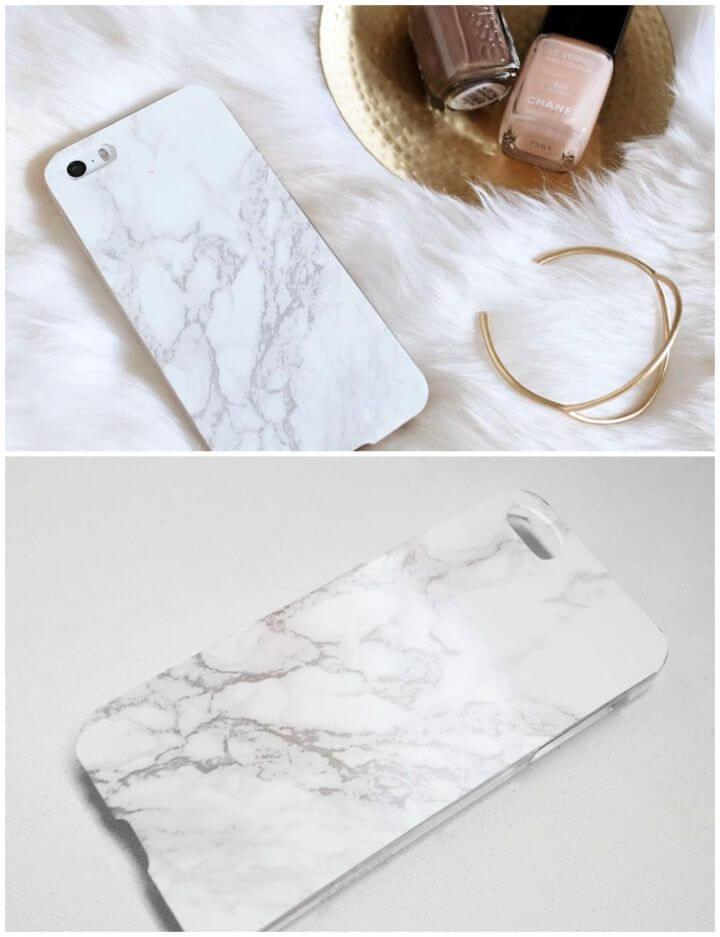 Here is another fun way to create a quirky and cute phone case. This DIY marble cell case is the best thing to make and flaunt this weekend. Just get some marble contact paper and place onto your clear case and it's done.
Tutorial: stylestories
DIY Splattered iPhone Case: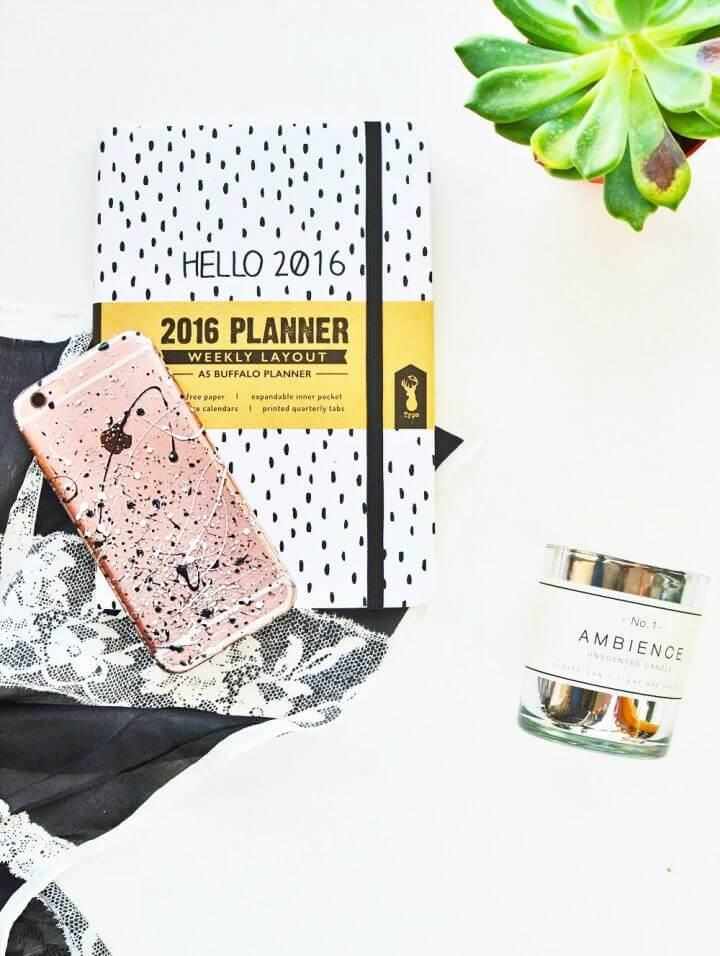 Even the simple iPhone case can be turned into a custom one with some creativity. This one has been donned with some random splatter of the paint and turns out to be so interesting and cool
Tutorial: enthrallinggumption
Repurposed Brooch DIY Cell Phone Case: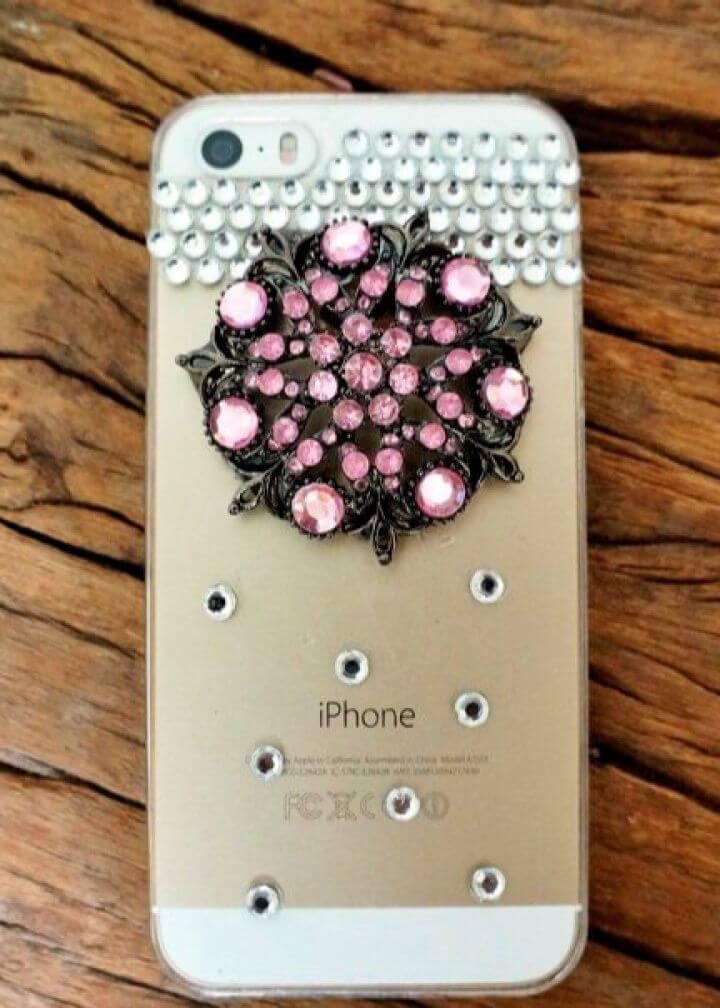 This one idea is really going to touch your creative soul. You can repurpose your old brooches by applying them on your phone cases. With some stones and the brooch you can instantly glam up your phone case.
Tutorial: diyinspired
Crystallized iPhone Case: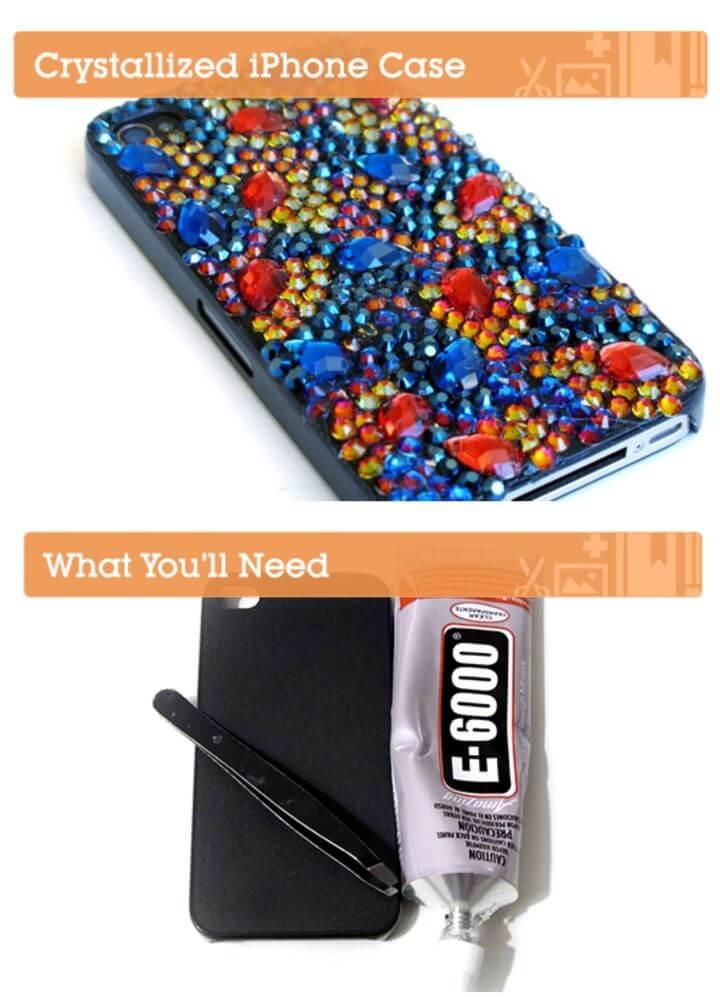 This totally catchy iPhone case is so going to delight up your girly side. You need to glue up colorful crystals on your phone case along with some gems and stones. If you need gifts for your girls this idea is perfect to work on.
Tutorial: tutsplus
DIY Confetti Dot Phone Cover Top Tutorial: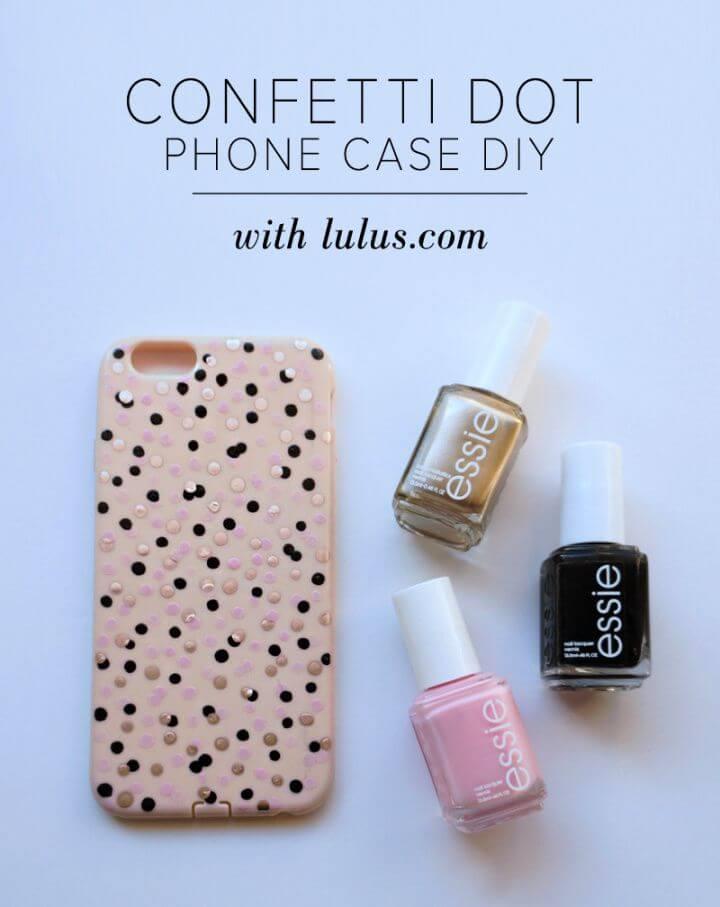 It's time to have some fun with your nail polishes and the phone case. Coat a nude shade of the nail polish on your phone case and add coverage of confetti with other nail polish colors and its done.
Tutorial: lulus
DIY Candy iPhone Case: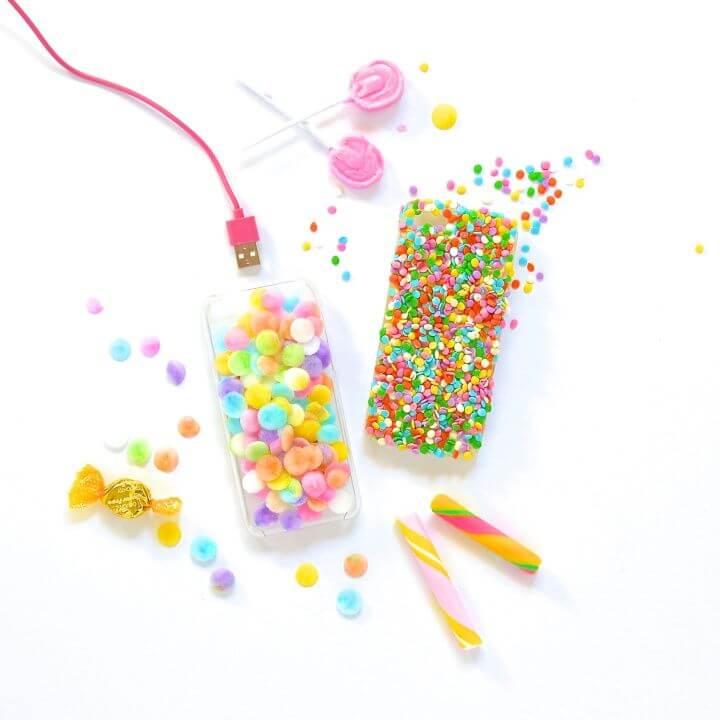 Show your love for sweets and candies with this DIY candy iPhone case to be a part of your personal fashion. The idea is too easy and cool to work on and that too at the cost of just a few pennies.
Tutorial: violettinder
DIY a Fashion Washi Tape Phone Case: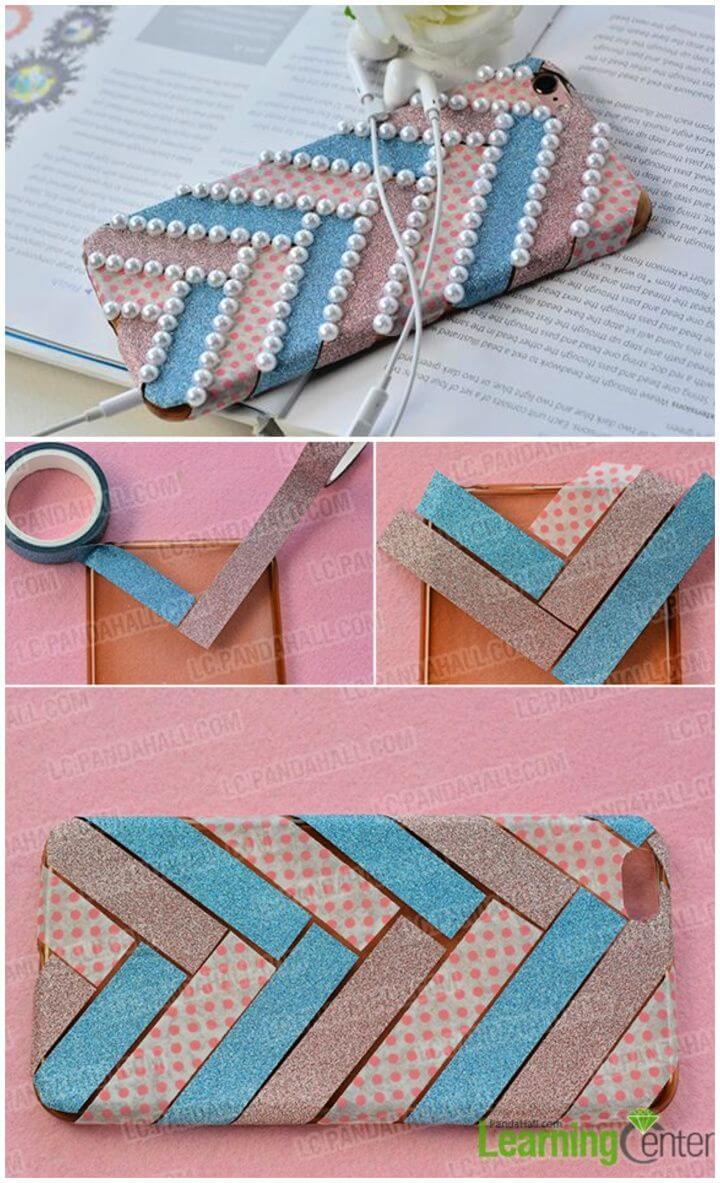 Now you can adore having this fashionable and totally custom kind of phone case on your own. With glittered washi tapes a herringbone pattern is made on the case. For a more visual appeal, some white pearls have been added to the pattern too.
Tutorial: pandahall
DIY Confetti Phone Cover Top Tutorial: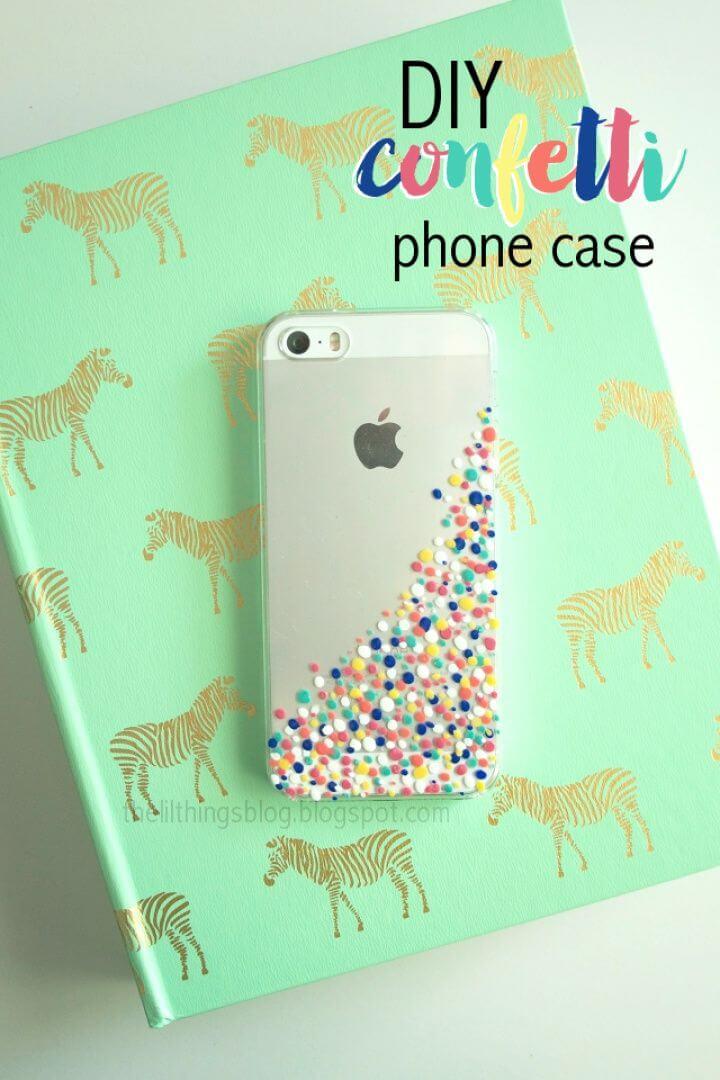 You can cut out a lot of colorful confetti from the papers to make this pretty and chic phone cover. Just a plain clear phone case and some confetti are the things you would need to create this cool phone cover.
Tutorial: gavandro
DIY Scrapbook Paper iPhone Covers: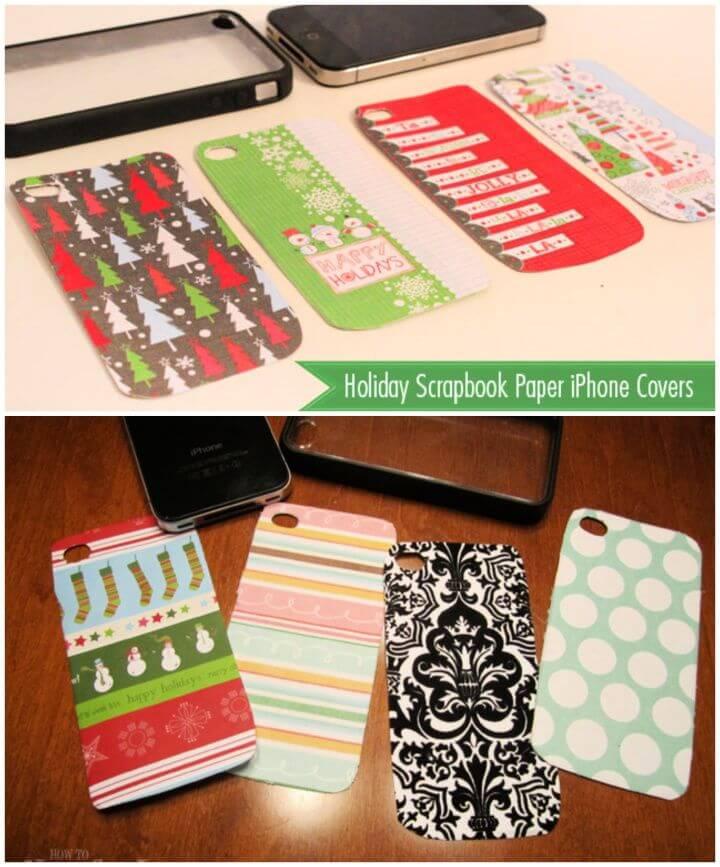 Scrapbook papers have so many themes, colors, designs and patterns to work for your fun crafts.  Here is another fun use of these scrapbook papers by making these lovely iPhone covers. You can choose any of the colors patterns and designs you like and get a totally personalized case.
Tutorial: howtonestforless
DIY Foil Striped iPhone Case: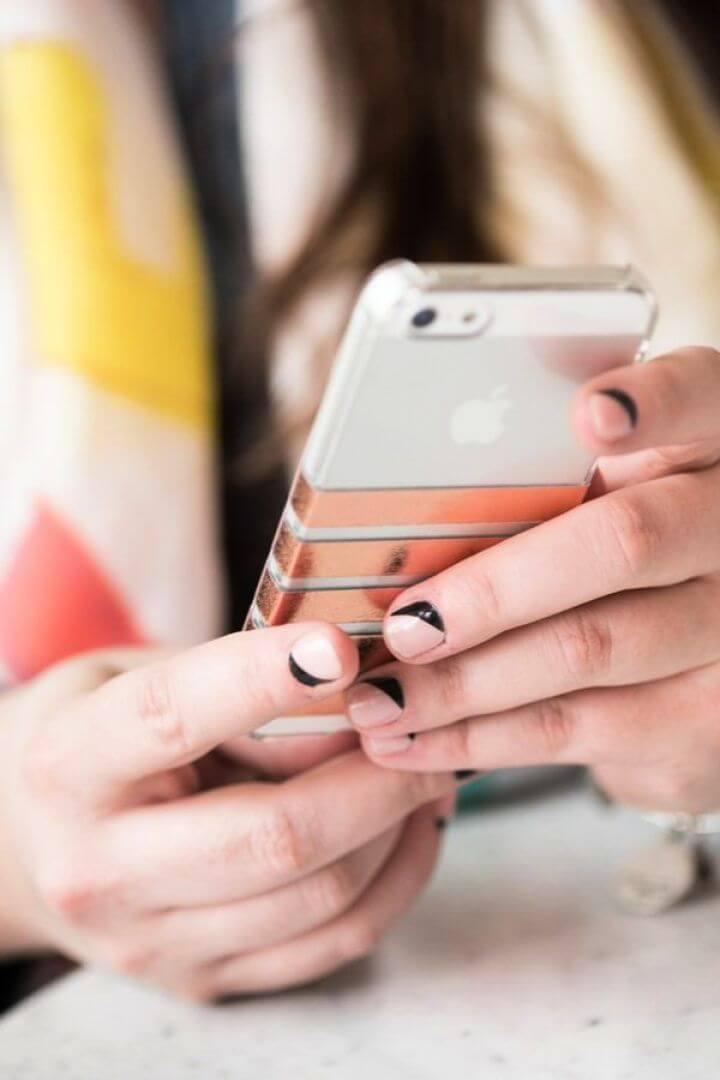 Here is another super simple yet utterly cute and chic idea of the phone case to work on. Get some copper foil and cut out some strips out of it. Then all you need to do is just add the strips to your clear phone case and Tada.
Tutorial: thesweetestoccasion
Easy DIY Neon Studded Phone Case: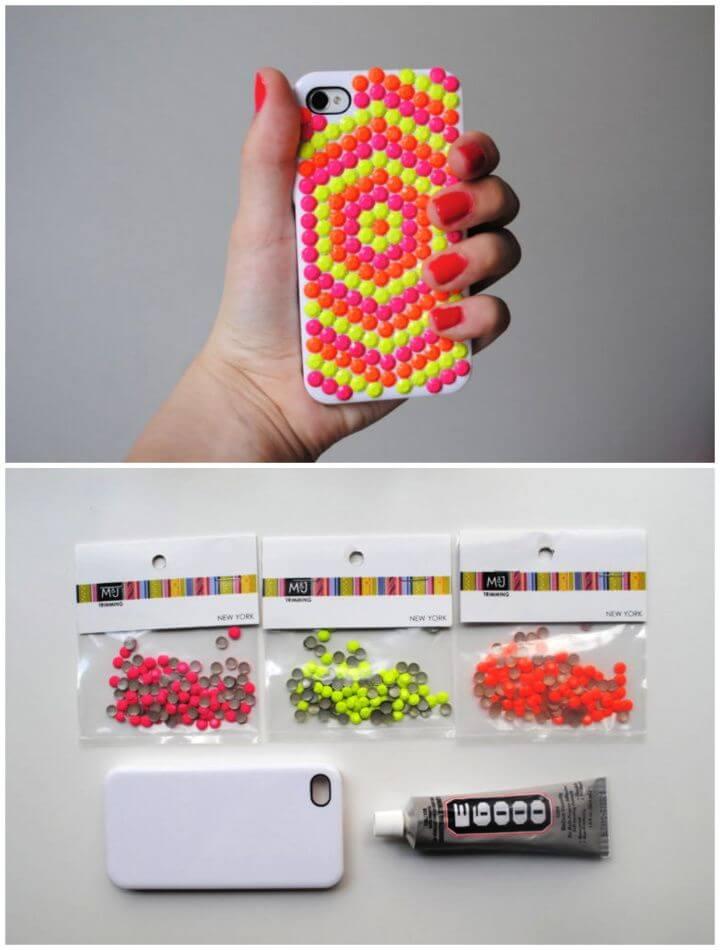 Add some fun to your personal style statement with this easy DIY neon studded phone case. Grab some packs of studs in your favorite neon colors and glue them on the back of a white phone case and that's all.
Tutorial: mjtrim
DIY Copper & Marble Phone Case: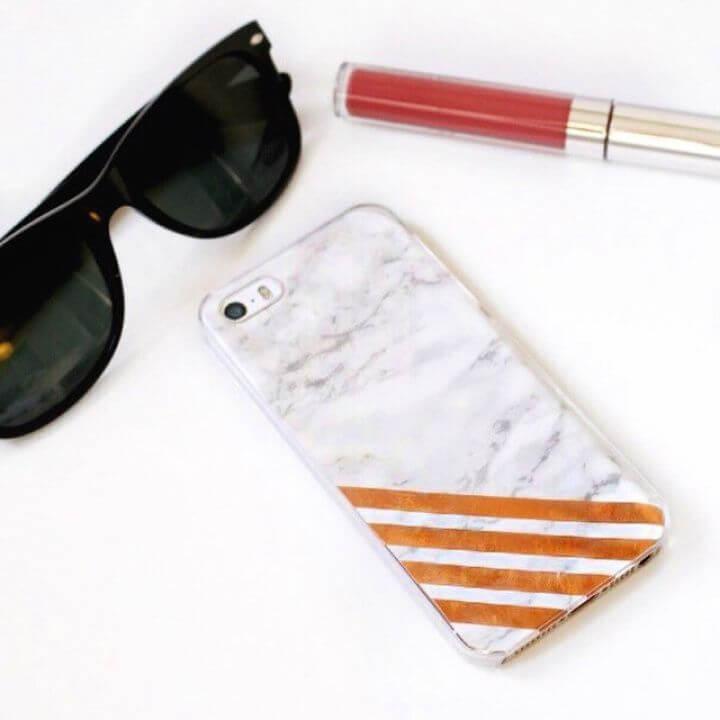 Change your phone case as you change your fashion and style but with the least expenditure. You can make your own cases at home just like this DIY copper and marble phone case to suit your simple yet chic style.
Tutorial: twinspiration
DIY Marbled Phone Case: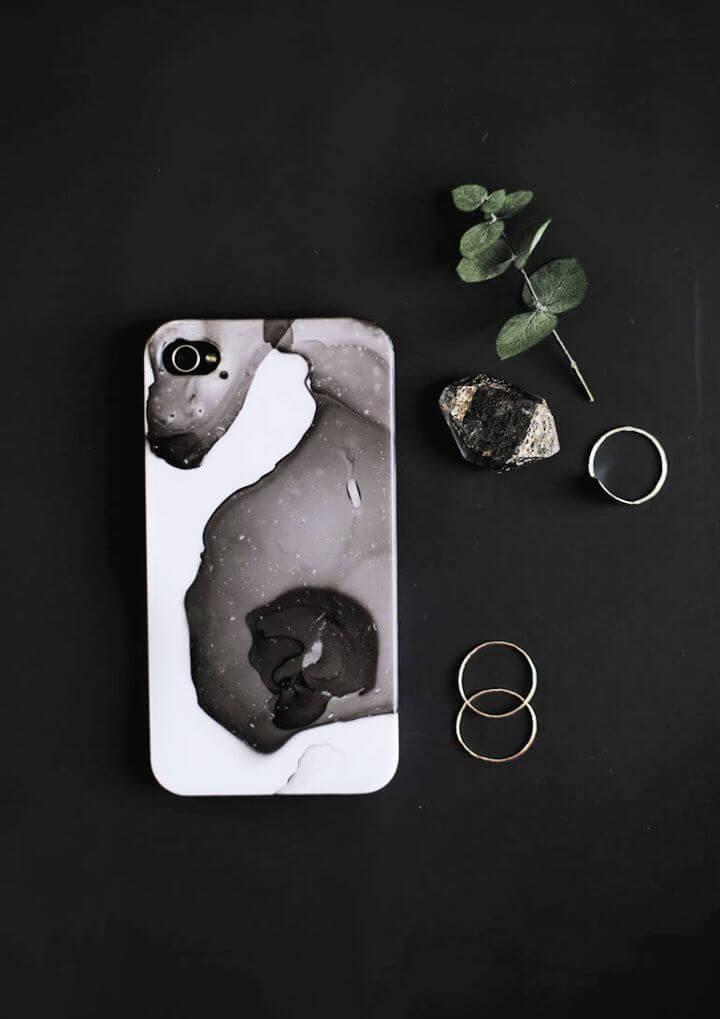 Elegant, gorgeous and custom are the attributes of this DIY marbled phone case. The icing on the cake is that it is simple and cheap to make at home. Just dip your plain case in the nail polish water and once dry you have got the perfect phone case to drool over.
Tutorial: themerrythought
DIY Pressed Flower Phone Cover Top: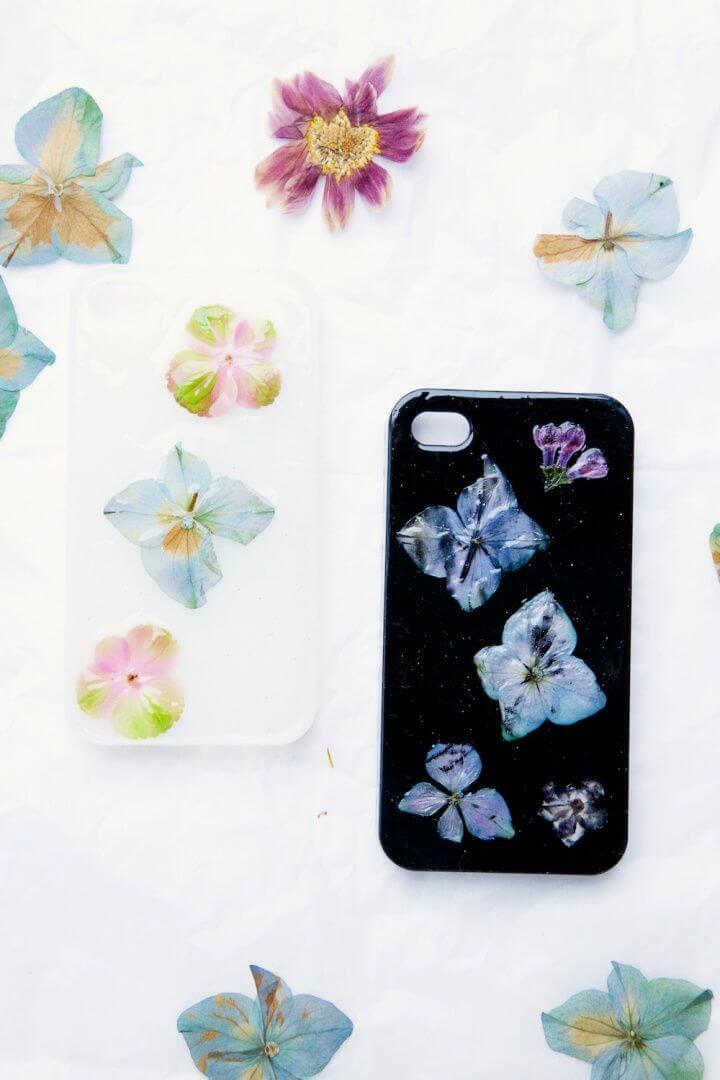 Add the floral beauty to your personal style with this DIY pressed flower phone cover top. Compress your flowers and dry them out for some days. Then add them on your plain phone case and add some clear nail polish at the end for a complete glossy look.
Tutorial: capturebylucy
DIY Washi Phone Case: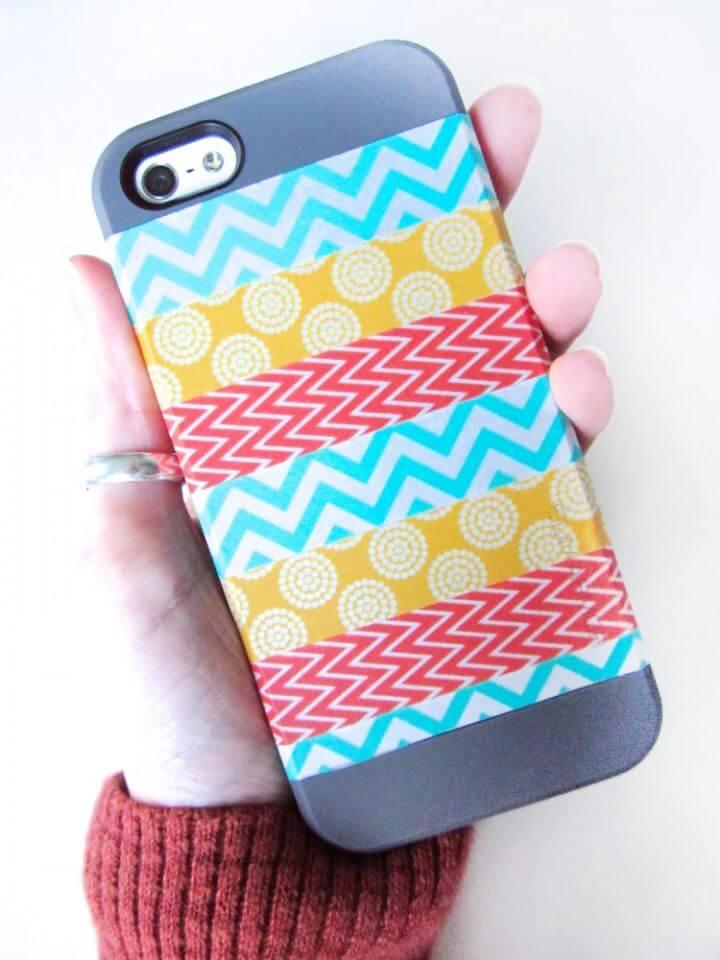 Add layers of washi tape strips to your phone case to give it a completely cute and catchy look. Grab the tapes of your own choice and colors so that you get a complete personal effect on your phone case.
Tutorial: imagineourlife