For the birthday, anniversaries, valentine's day, house warming parties or just because you want to for all these countless moments in life, choosing the best gift is a head-scratcher! Making gifts by yourself and crafting something special and meaningful for your loved ones has its own kind of charm. Why? Because those kinds of gifts are filled with memories, lots of love, and perfectly depicts your affection for someone.
We've 50 Cute DIY Tiny Homemade Gifts – DIY Gifts that you cannot easily make at home but personalize too. Personalized and handmade gifts are ideal for anyone to fall in love with you all over again. Plus, it makes the day way more special than a packed package of perfume or other stuff. You can grant your friends and family that special and meaningful feeling by making them one of these cute DIY gifts. All of these ideas are versatile enough for anyone with any age group in your life! And also they can cover any of their special days! Behold DIYers, it's time to enter your DIY realm with all the crafty tools and creativity potion. Have fun in your endeavor!
Homemade Gifts-Fabric Flower Rings: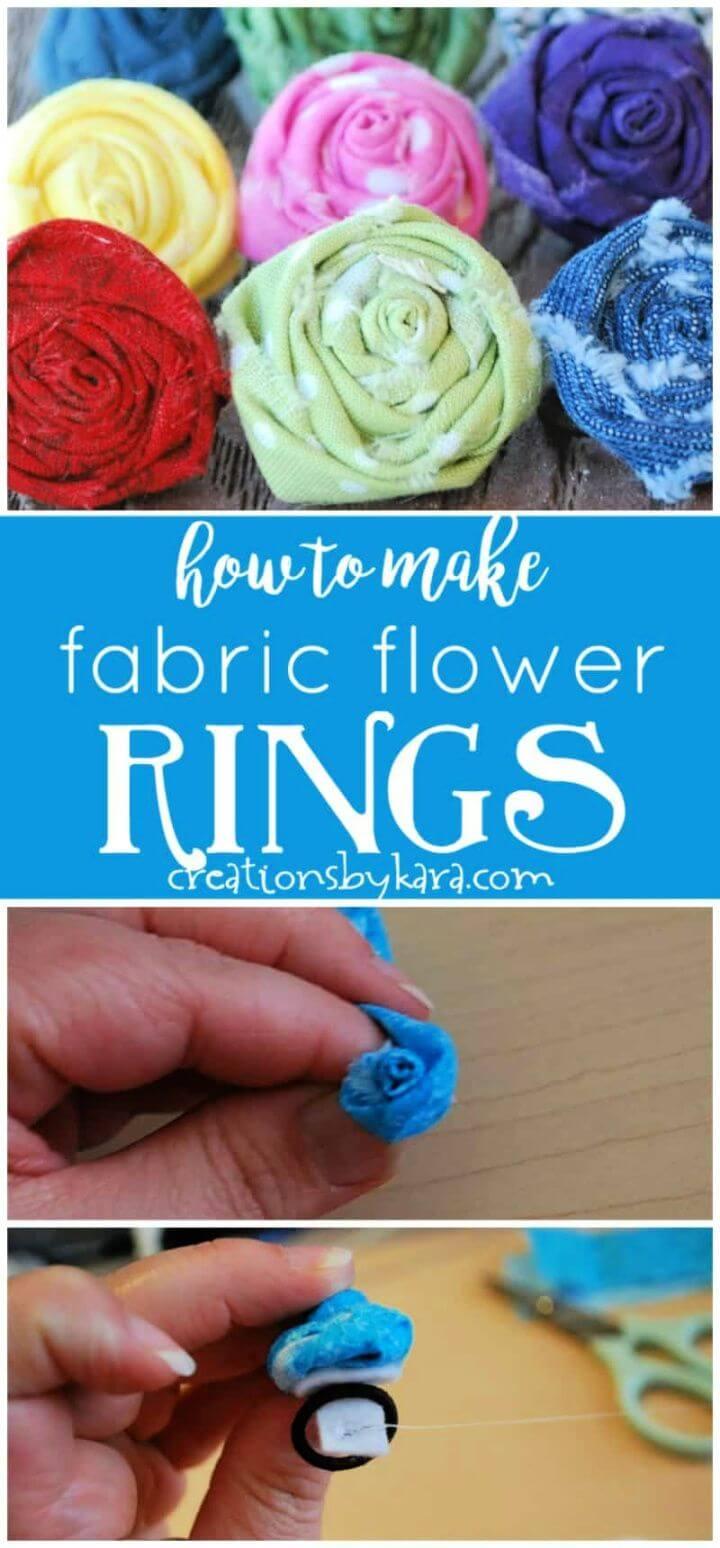 Every girl's one major weakness is flowers! Who wouldn't love to have these colorful, crafty roses in their fingers! Design these beautiful tiny flower rings by using fabric. For embellishments, you can also put beds on the top!
Tutorial: creationsbykara
Origami Paper Mini Books: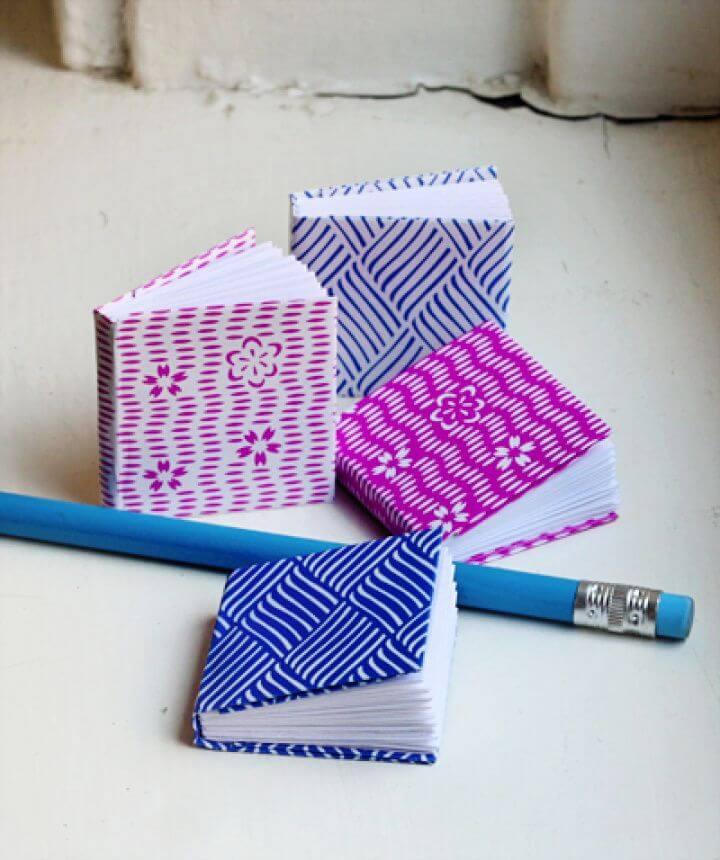 People love to carry around little notebooks. They are easy to carry and come in handy when you get a quick tip to remember, or they are even best to make positive notes about the day or thing to-do. Click the tutorial for details.
Tutorial: howaboutorange
Chic Safety Pin Bracelet: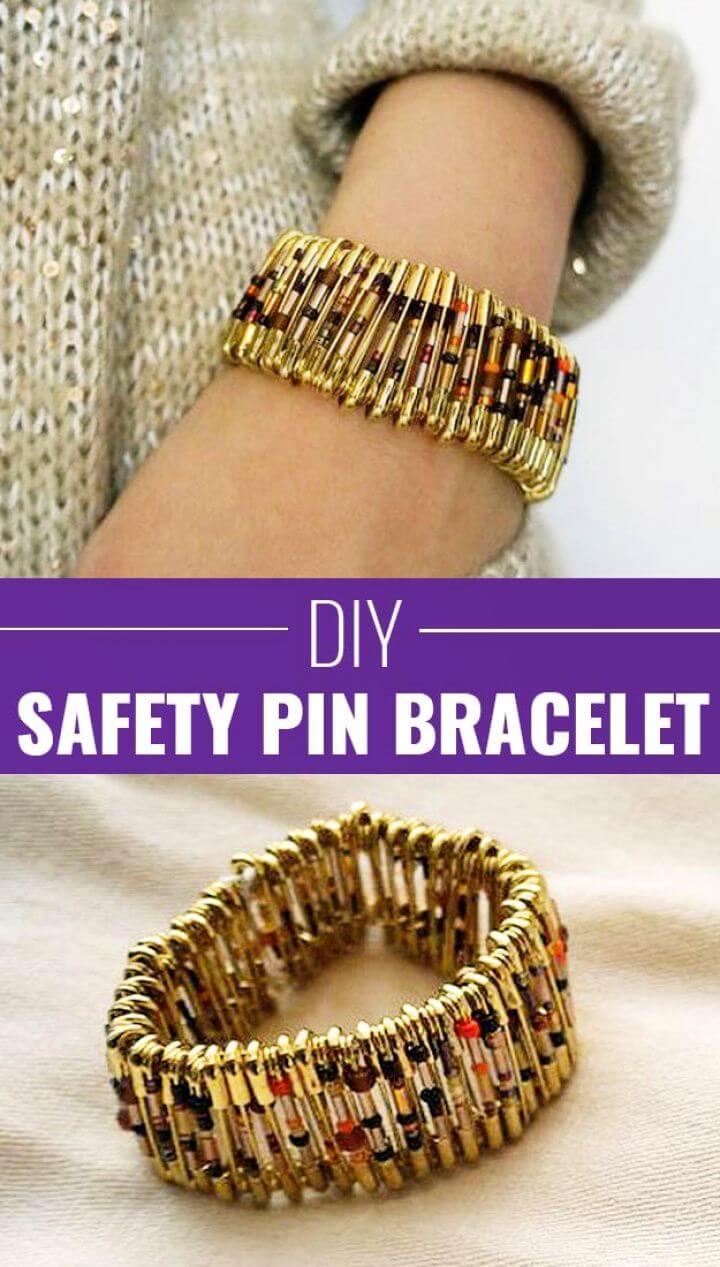 This flashy and chic golden bracelet is made with safety pins! DIY craft has no limits to stop being amazing! All you'll need is safety pins, beads, elastic spring, and some mini pliers. Gift someone this style statement bracelet.
Tutorial: popsugar
DIY Copper Patterned IPhone Case: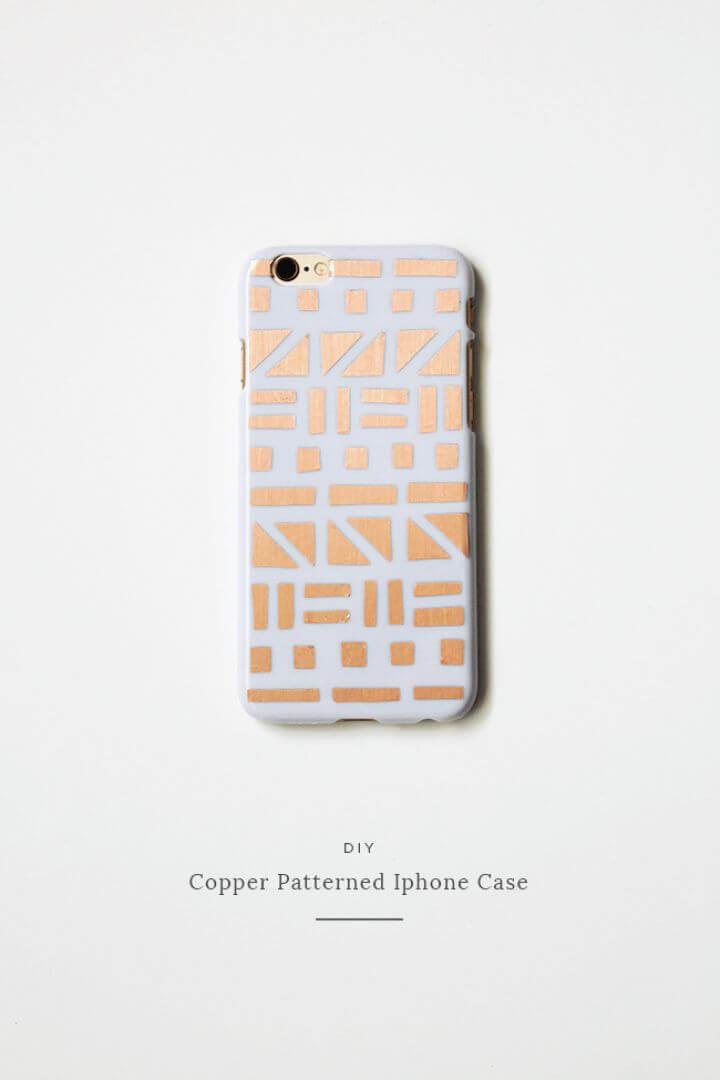 Your phone case is your style statement too! By designing this pretty classy iPhone case cover with copper metallic contact paper, you can gift them with a stately phone case! It's unbelievably easy to make!
Tutorial: almostmakesperfect
DIY Polka Dot Pencils: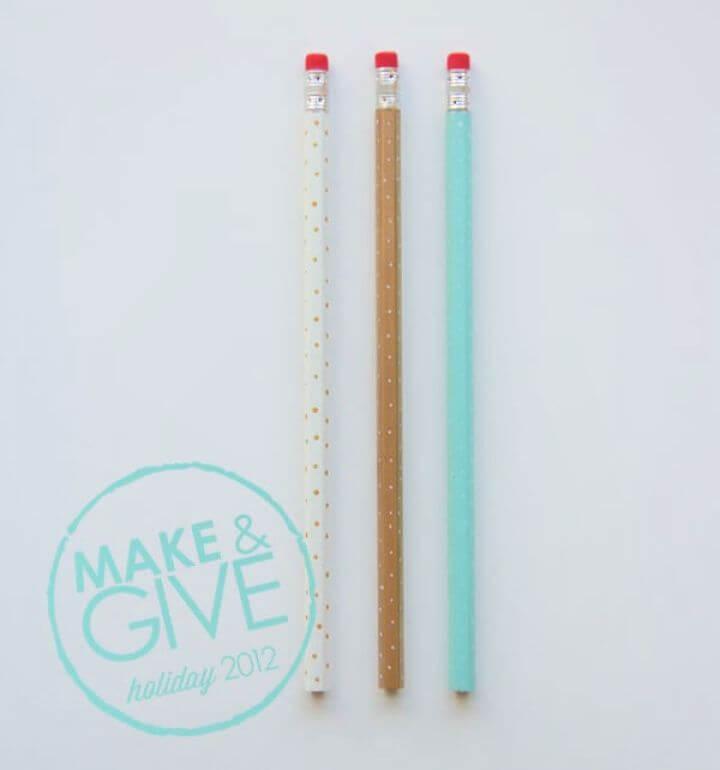 This could be one adorable gift for your kid to enter summer camp with and make new friends, right away! Make these cute polka dots pencil by using some scotch blue painter's tape and spray paint. Hit the tutorial for details.
Tutorial: lovelyindeed
Modular Money Origami Star: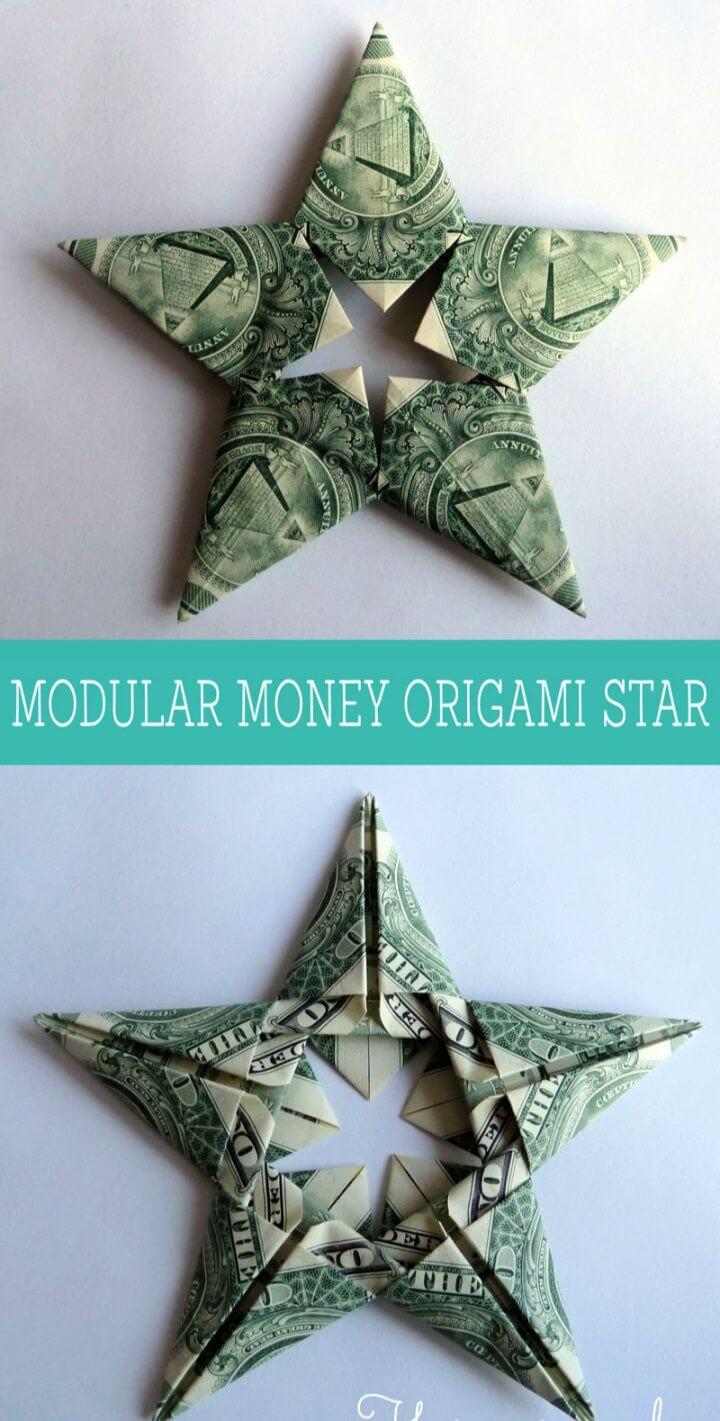 Design this striking and perfectly shaped origami star by using dollar bills! Instead of just handing out cash as a gift in a plain envelope, why not make a catchy gift out of it? This tutorial is just the right and perfect idea for a cash gift.
Tutorial: homemade
DIY Wooden Bracelets: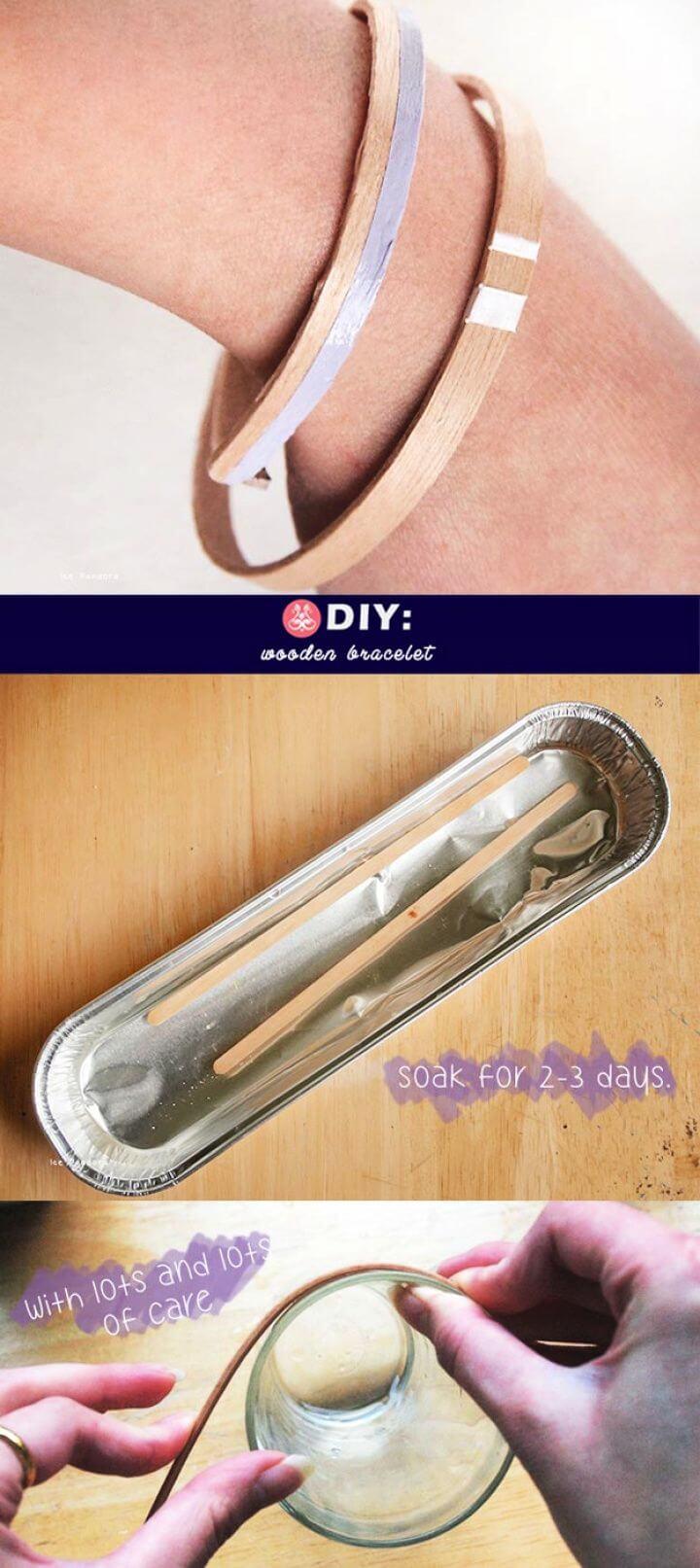 From some simple and apparently what-good-can-they-be-of-now stirrers and popsicles, you can craft a stylish bracelet like this! Isn't this a mind blowing idea? See the tutorial for how to carefully bend them and well, make them pretty with nail polishes!
Tutorial: icepandora
DIY Pocket Hand Warmers: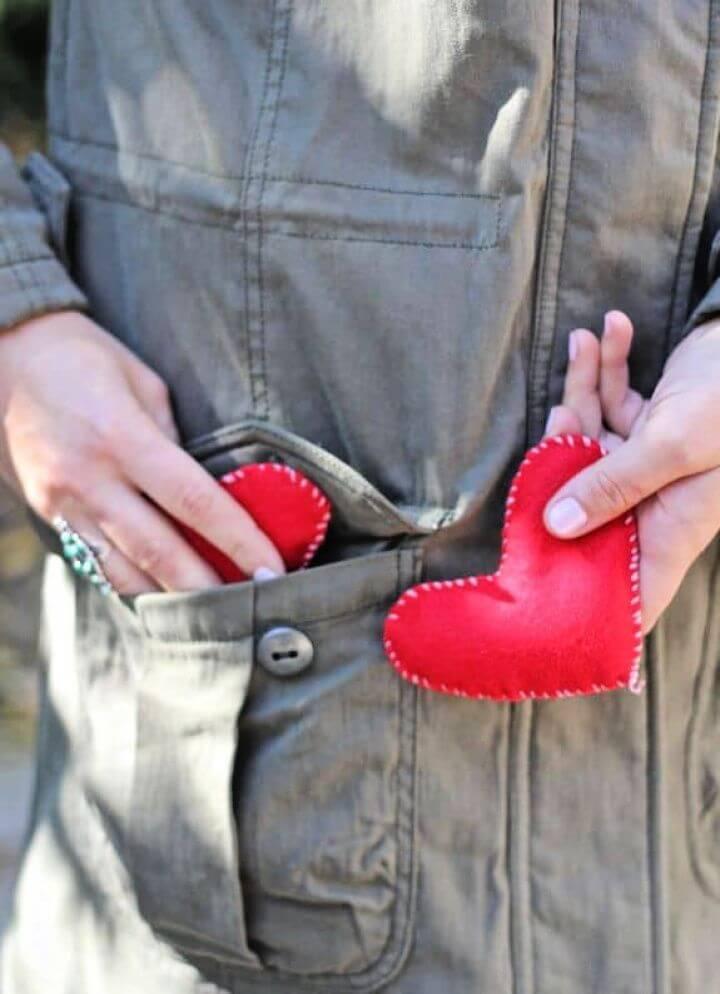 Gloves sure are an excellent warm gift for staying away from cold. Let's take the hand warming gift to another level. Craft these lovely pocket hand warmers for someone, so whenever they feel cold, they remember you with a huge warm smile!
Tutorial: helloglow
Pocket Hand Warmers: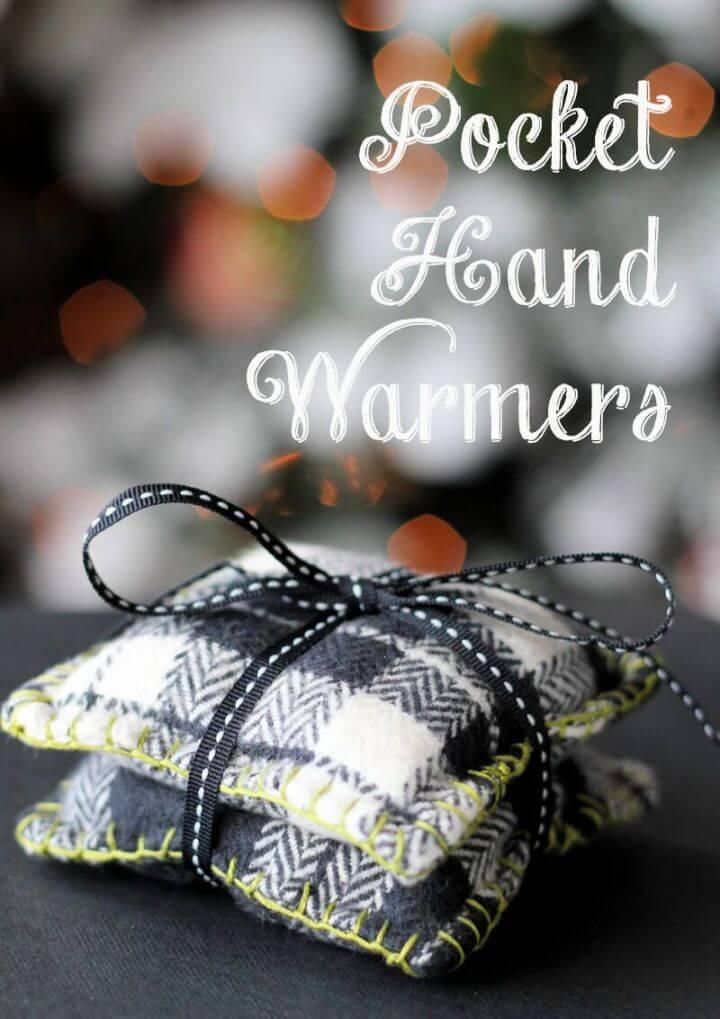 You can design these perfectly wrapped and warm pocket hand warmers. By using some old sweaters or any other soft fabric, embroidery floss, rice, or ceramic pie weights. The tutorial will walk you through the instructions to make.
Tutorial: iheartnaptime
Teeny Tiny Zipper Pouches For Christmas: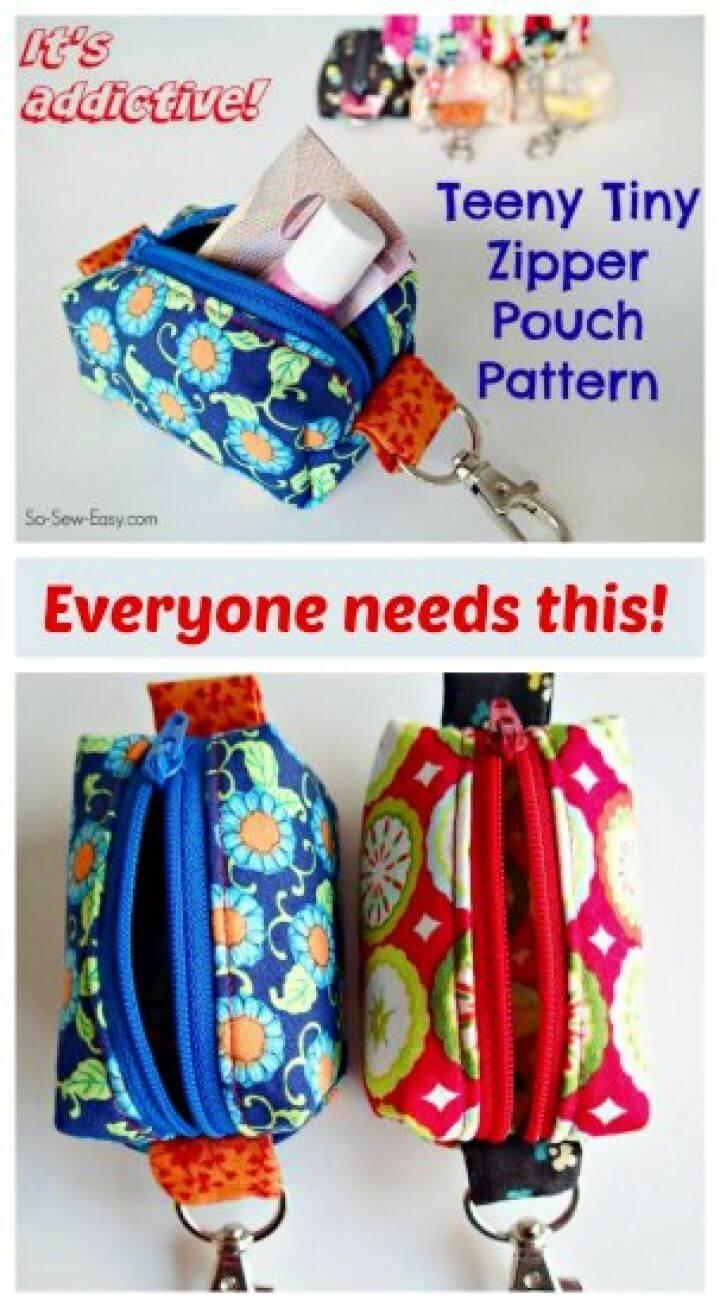 These tiny zipper pouches are every girl's favorite! For one, they occupy a very little space and you can your lip care and skin care creams and balms inside it. Handy and easy to carry. Plus, they look stylish.
Tutorial: so-sew-easy
Snowman Poop: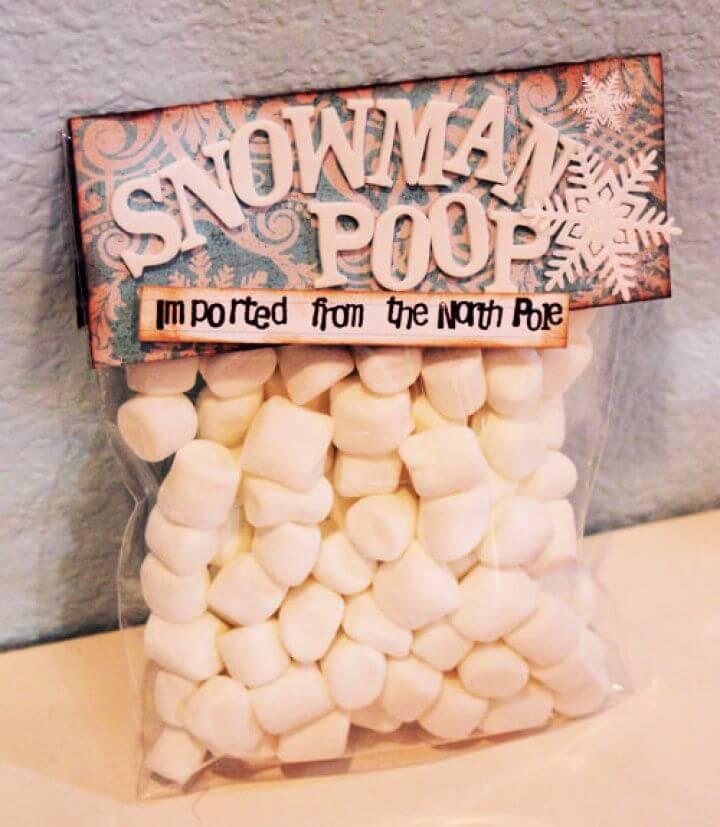 Because kid's love Christmas, and they love Snowman crazily! You can send something snowman-ed crazy to your nephews or nieces this Christmas. How about some imported snowman poop from the north pole?
Tutorial: hydrangeahippo
DIY Natural Candy Cane Bath Salts: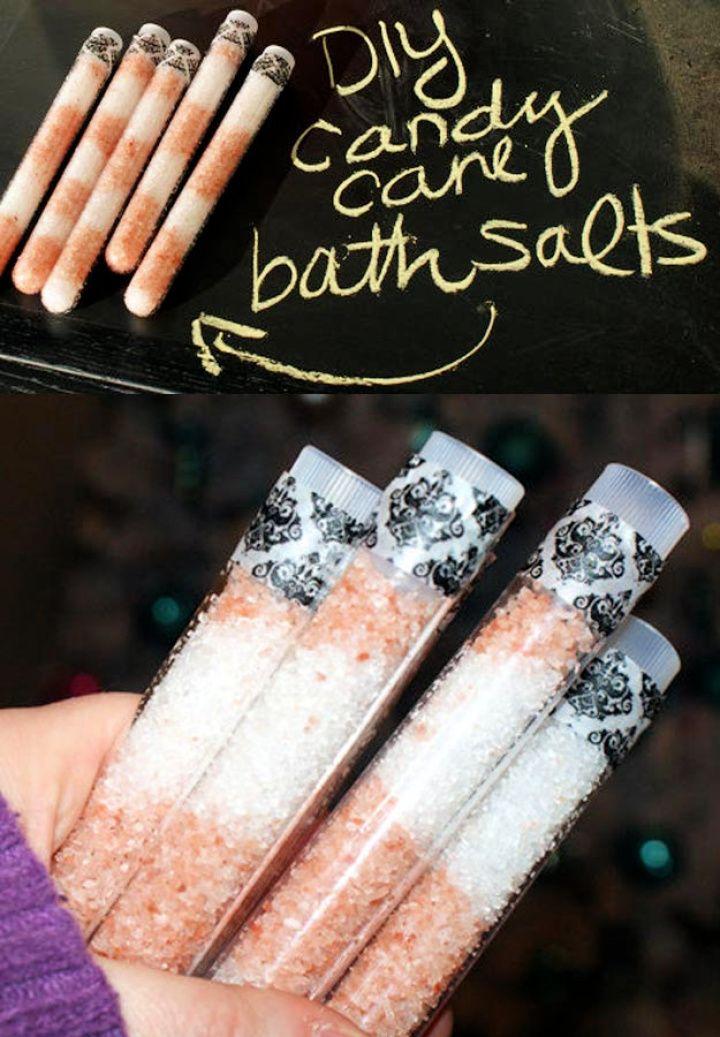 A long and relaxing bath is everyone's dream. People die for having the best bath salts. You can gift someone these DIY candy cane bath salts to wish them peace and enjoyable aura. Head over to the tutorial for making some.
Tutorial: soapdelinews
DIY Animal Key Rings: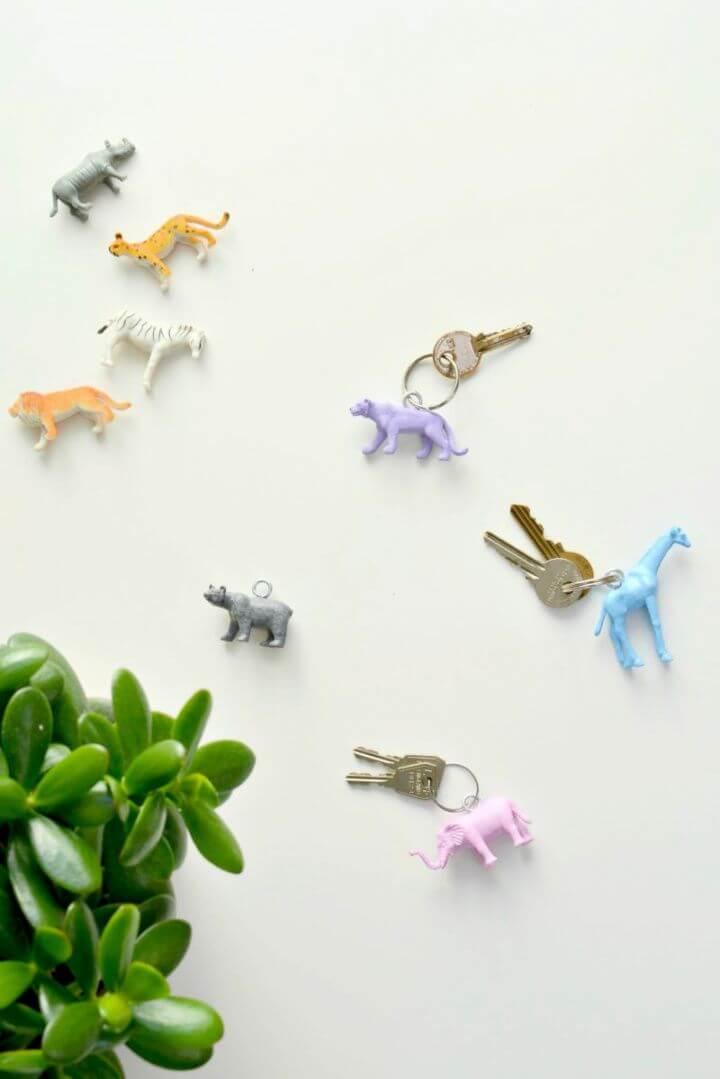 You can craft these easy to make DIY key chains at home and gift someone you adore. Everybody has a favorite animal. Tag a key ring into the back of the animal, and they can have their own panda or lion accompanying them!
Tutorial: burkatron
Mini Pool Table In A Tin: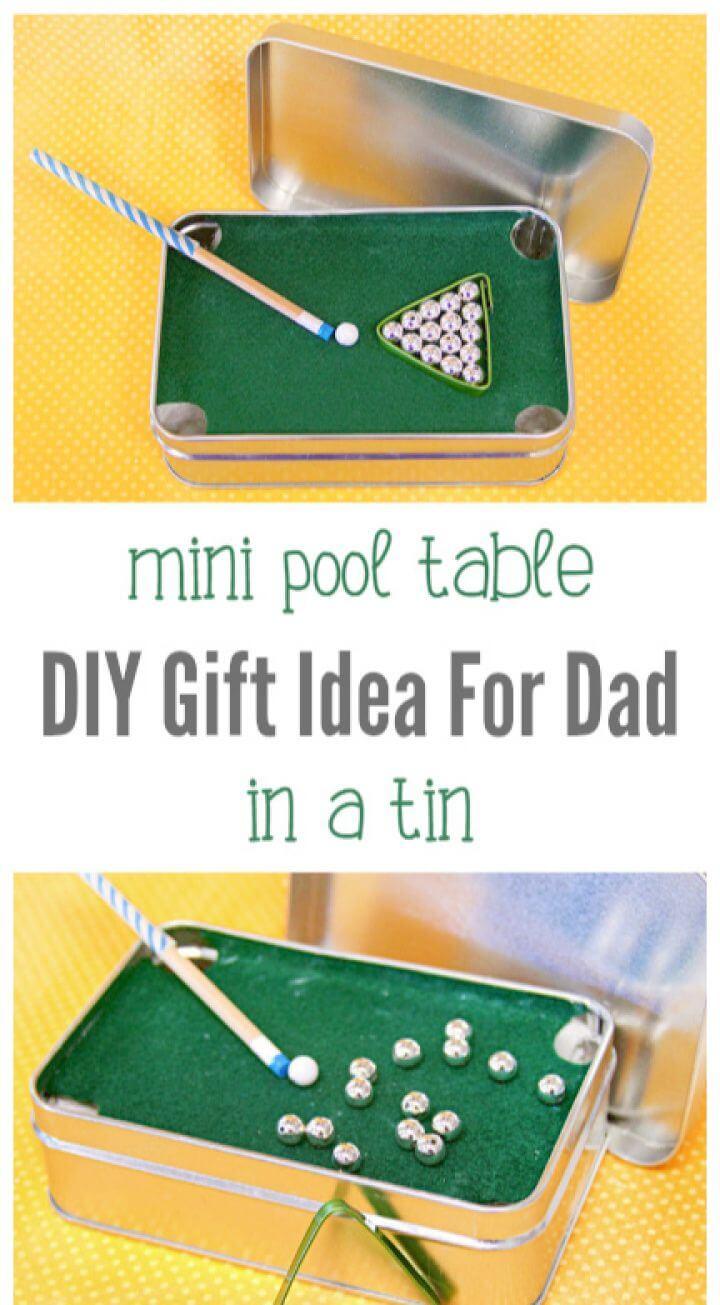 We bet every man in your life loves snooker pool! With this tutorial, you can gift them their own cute tiny pool table in a tin. It could be a beautiful addition to their tables and collection. The tutorial will walk you through the process.
Tutorial: consumercrafts
Homemade Vanilla & Free Printable Labels: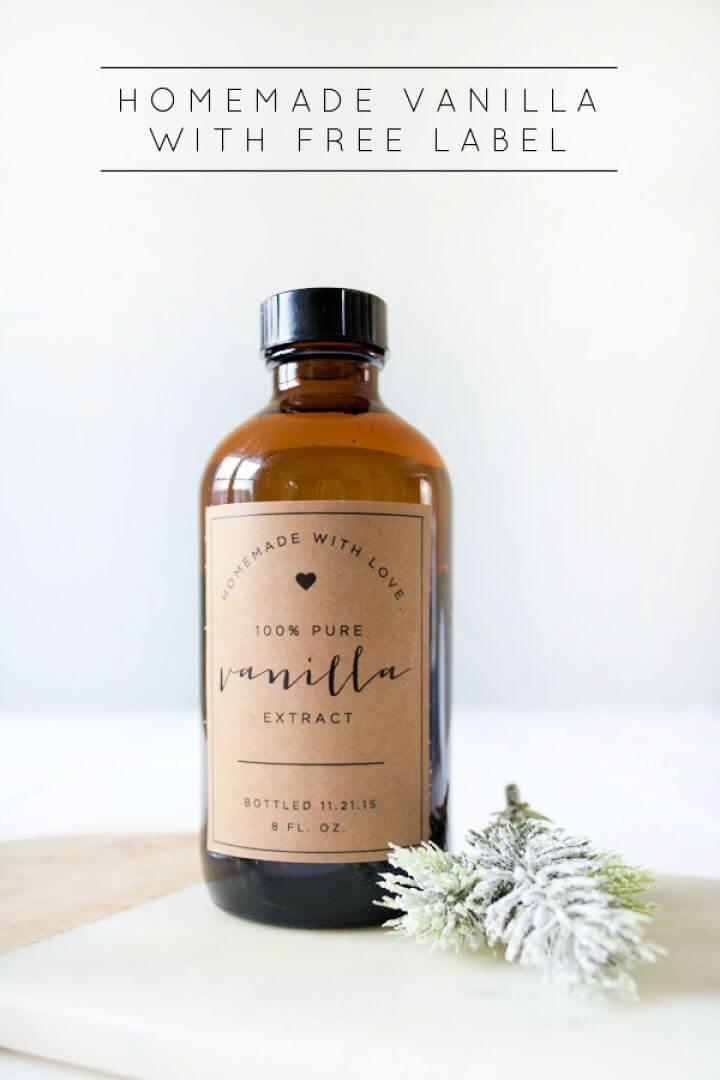 You can make this refreshing homemade vanilla bottle as a Christmas dinner gift! OR any other special occasion. It can be made with very few supplies, and you can tag the bottle with a perfectly printed title too.
Tutorial: brepurposed
DIY Garden Markers: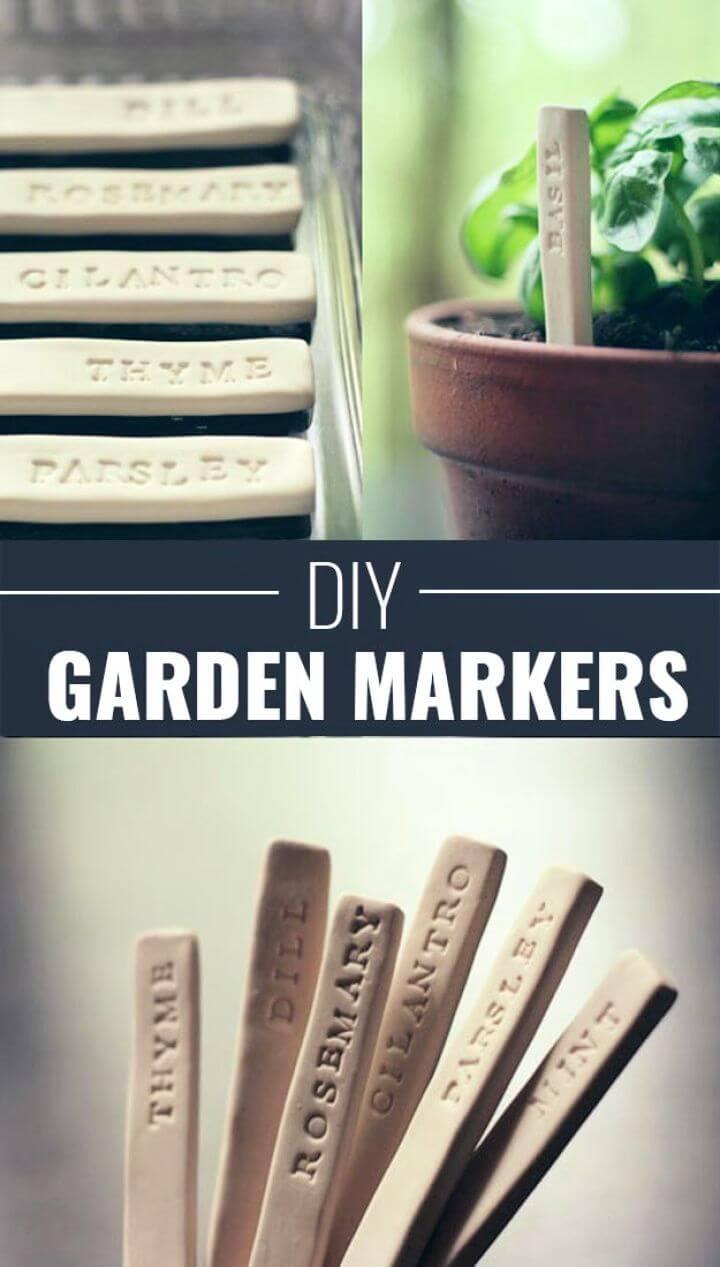 Is your mother always excited to show around her herbs and plant collection? Mother love gardening! Make them these cute plant markers by using polymer clay and few other supplies. She's going to love you for these.
Tutorial: witandwhistle
DIY Pom Pom Bag Charm: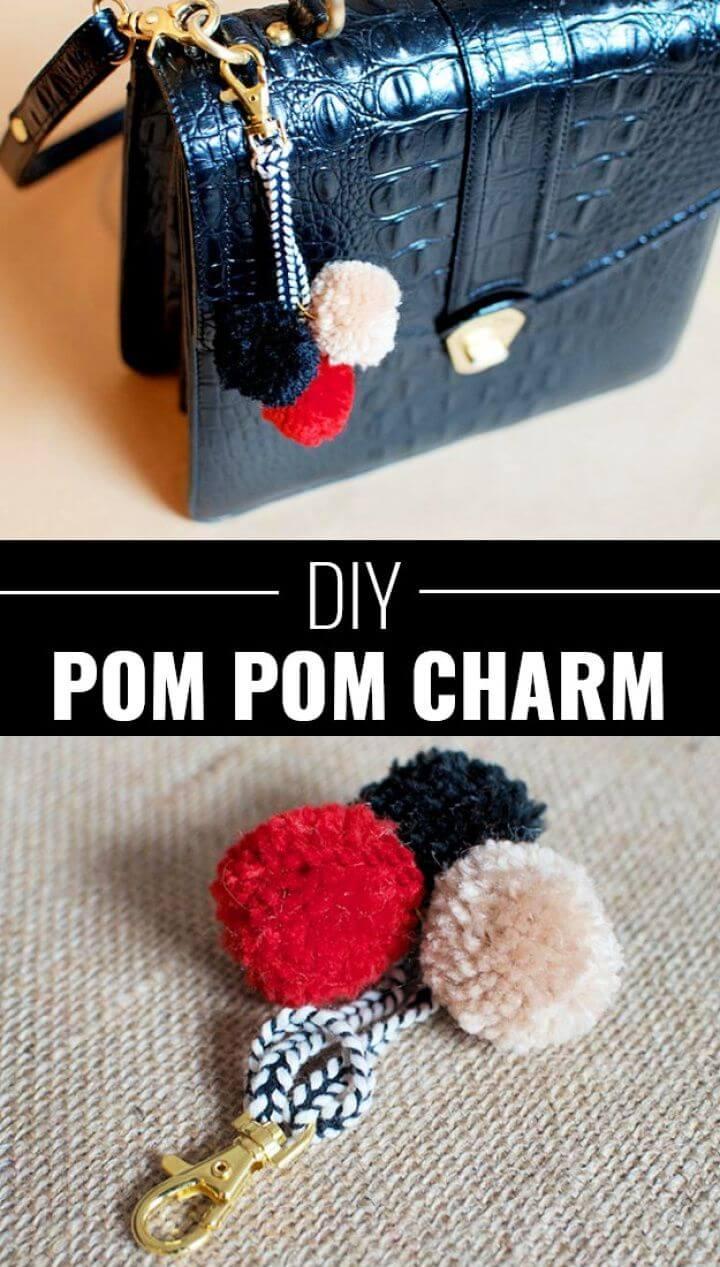 Bag charms are girl's favorite! And pomp pomps', well they never get old! Craft this pretty and vibrant pom pom bag charm and make the ladies in your life feel special. These are insanely inexpensive and look just the same!
Tutorial: apairandasparediy
DIY Tiny Pastry Erasers: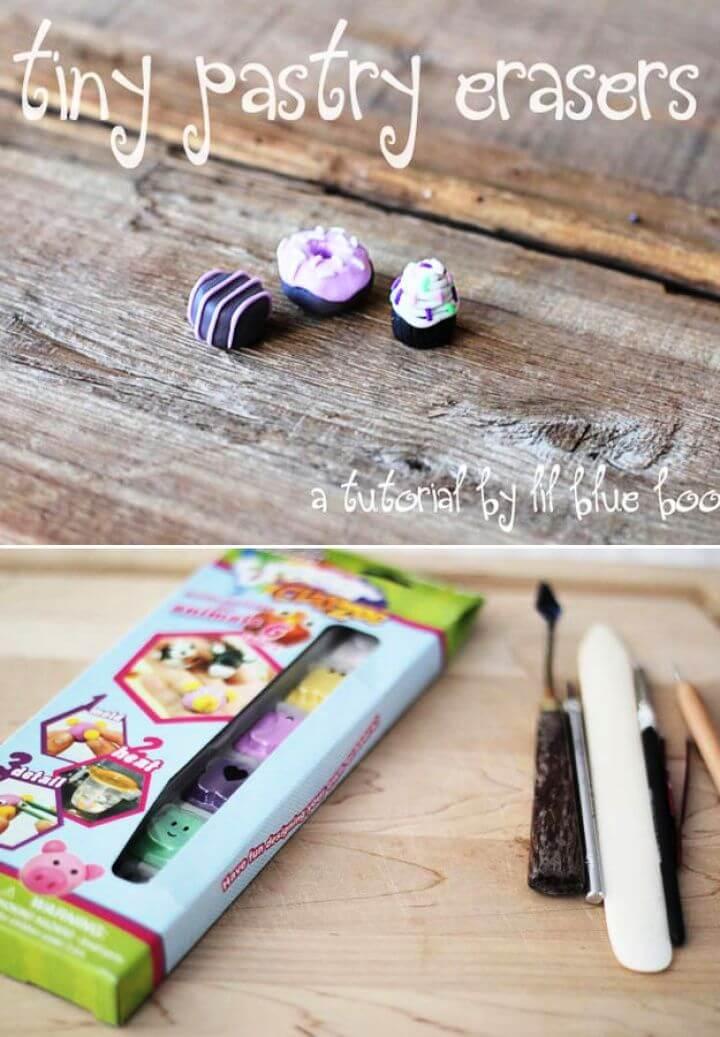 Forget about just kids, who wouldn't love these adorable pastry erasers. You can craft this and gift to your co-workers. We bet you're going to be the most favorite person in your workplace! Head over to the tutorial now.
Tutorial: lilblueboo
Basic DIY Wallet For Boys: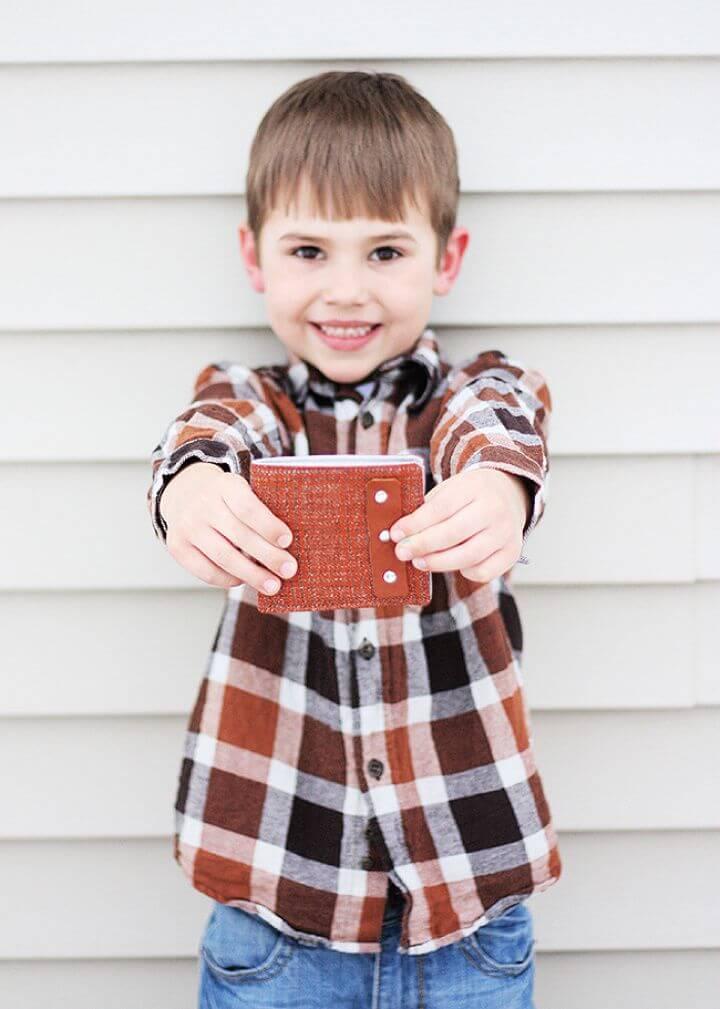 Design these fashion statement and stately boy's wallets for the important boys in your life! Every boy has this mystical crush on wallets and how they keep their stuff organized. The tutorial will walk you through the step by step guide.
Tutorial: noodle-head
Cranberry Chutney Homemade Solid Lotion Bar Recipe: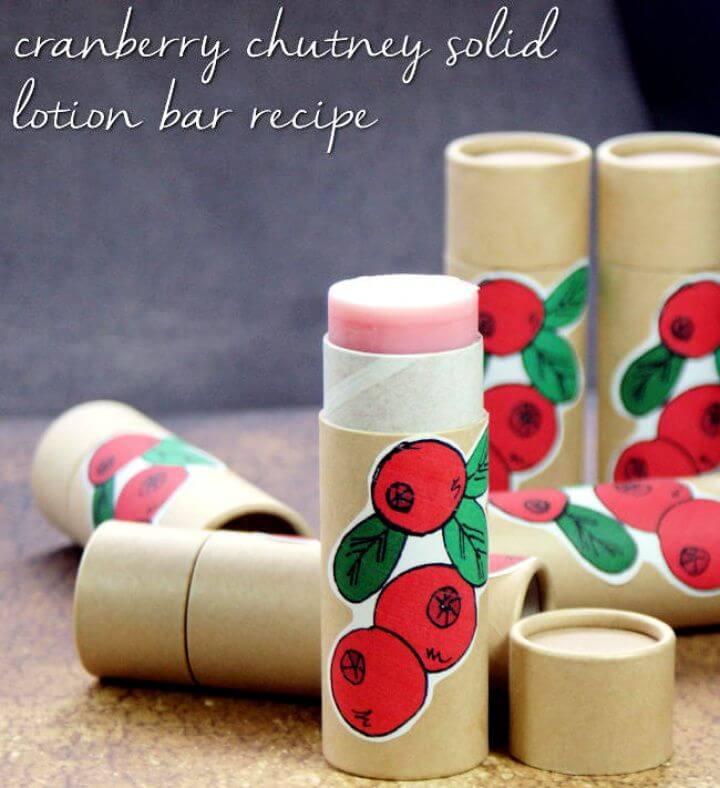 These adoring and refreshing Cranberry Chutney Homemade Solid Lotion Bars could be your perfect Christmas gift or even give away gifts after a dinner party. This will keep your friends and family moisturized and well scented!
Tutorial: soapdelinews
DIY Wood Grain Flask: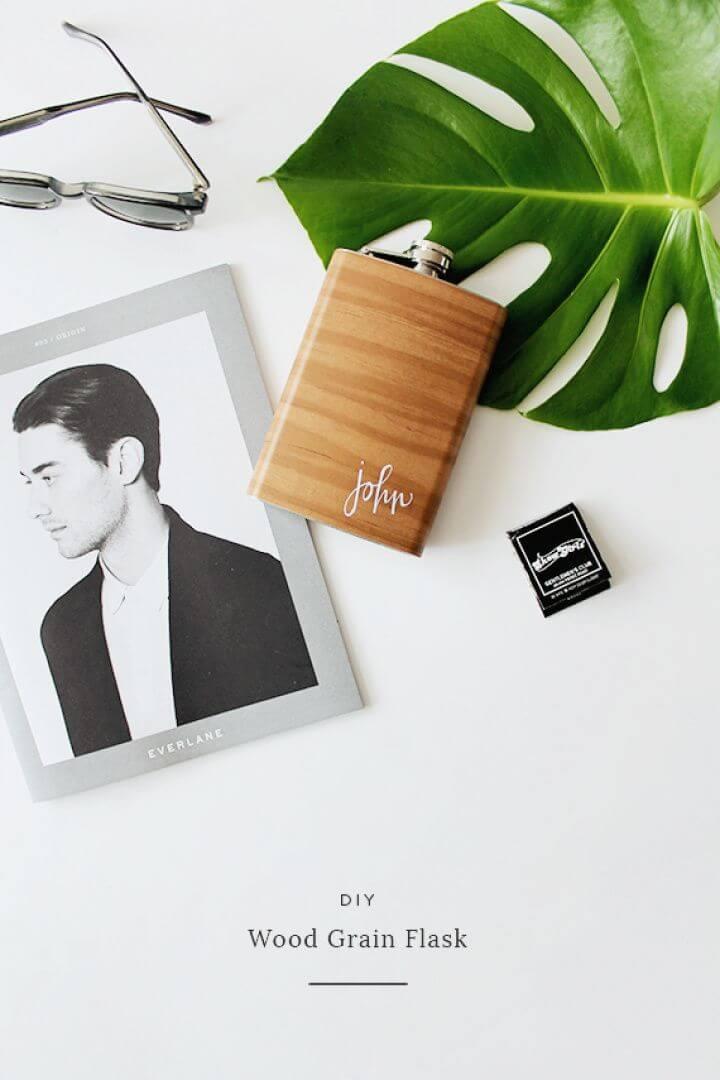 By using a wood grained contact paper and painter marker on a stainless steel flask, you can design this personalized wood flask for the important men in your life! They would love to carry it around and will be their own personal style statement.
Tutorial: almostmakesperfect
DIY Holiday Gift Bow Headbands: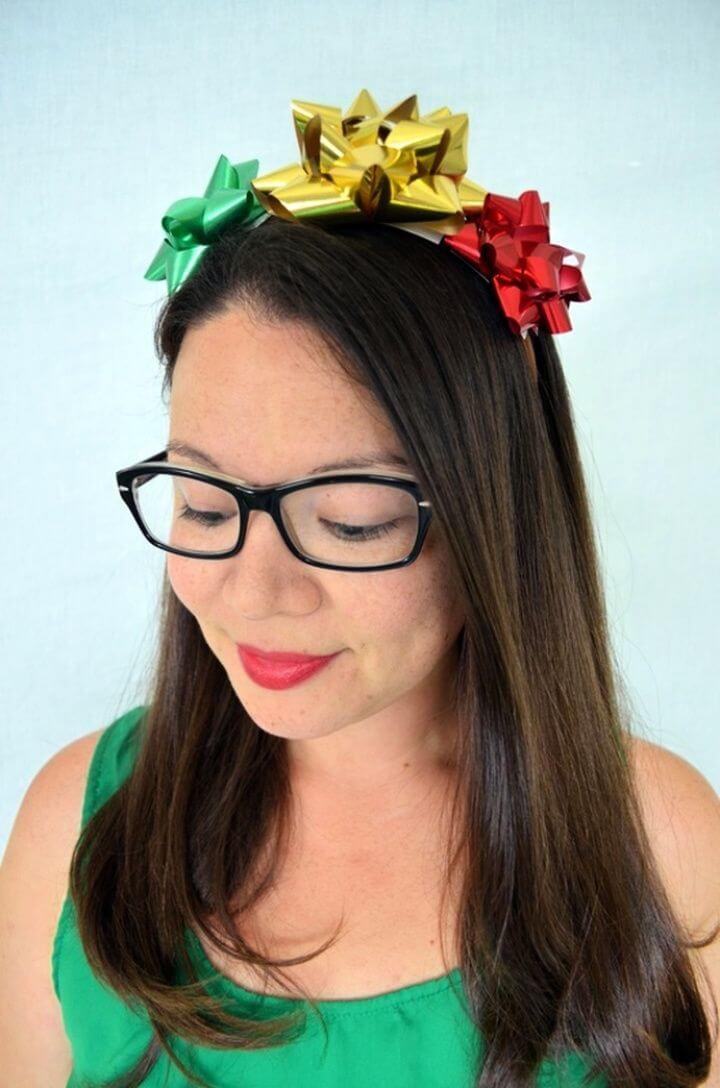 You can make these vibrant and funky head bands by using gift bows! Greet your friends to the party by gifting them these pretty head bands. They can also be your giveaway gifts after the party! Hit the tutorial for details.
Tutorial: cozyreverie
DIY Data Cable Organizer: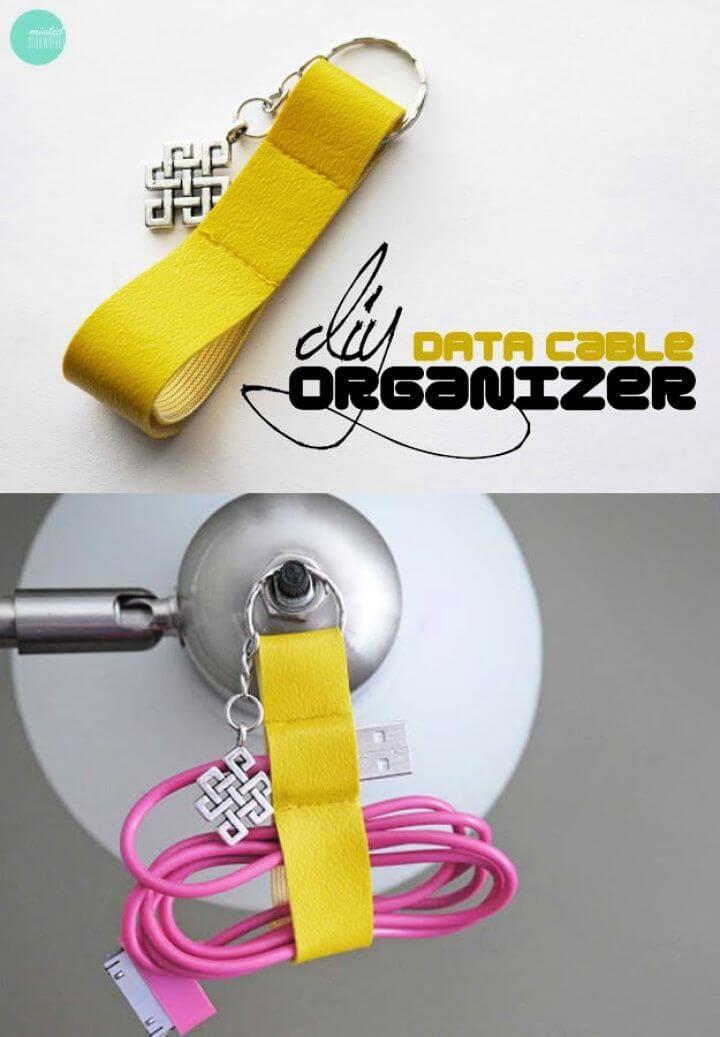 Everybody hates to lose or misplace data cables! Yet losing date cables is the most frequent thing happening in almost everyone's life. Gift this cute data cable organizer keychain to the people you love and help them stay organized.
Tutorial: mintedstrawberry
DIY Cord Keeper From Fabric Scraps: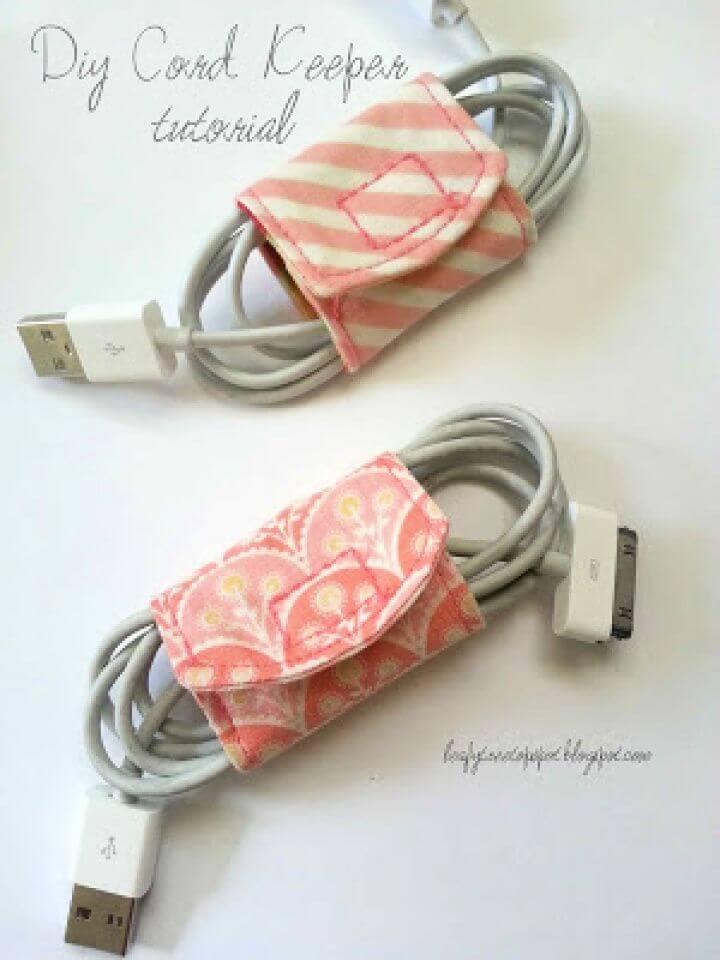 Make these cute tiny bags and straps to keep cords organized and in one place. These could also be a perfect departing gift for someone. They can pack their data cables or USBs in these tiny stuffers.
Tutorial: leafytreetopspot
Paperclip And String Earrings: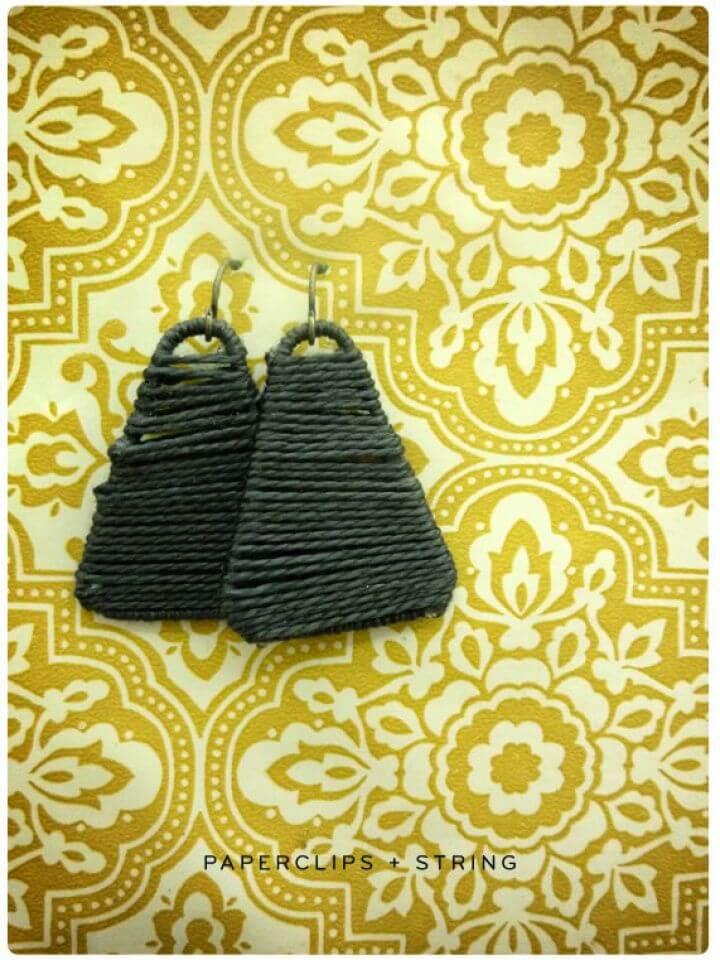 Make these stylish and craft paper clip earrings using a paper clip as the base and filling in the space with cotton threads. Clamp by using a pair of earring hooks. Head over to the tutorial for full details and various design options.
Tutorial: evie-s
Bottle Cap Art: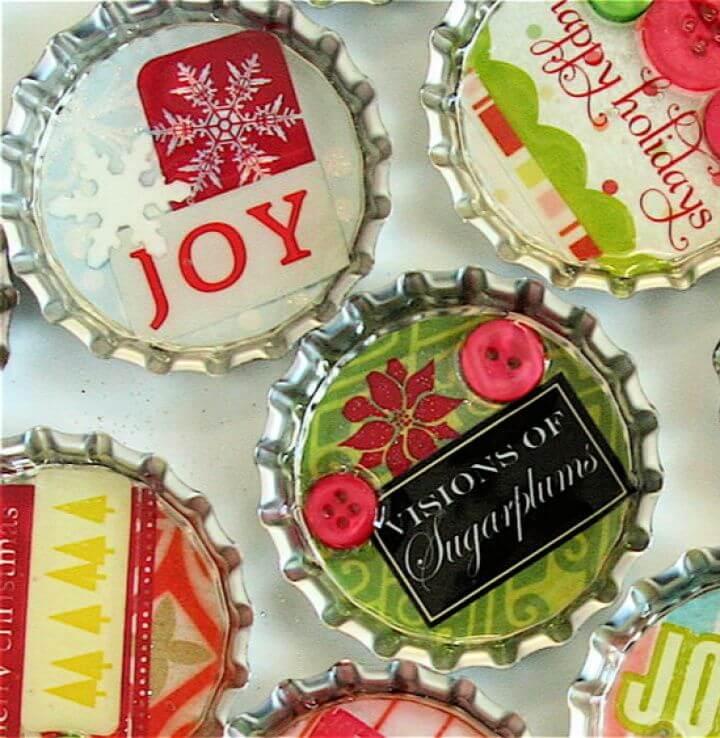 Using bottle caps, you can be as crafty as it could get! Fill the bottle caps using your ultimate creativity tools. Add up glitter glue, emboss or whatever pops up in your head. Add magnets to the back and gift someone these trendy fridge magnets.
Tutorial: megduerksen
Emergency Purse Kits: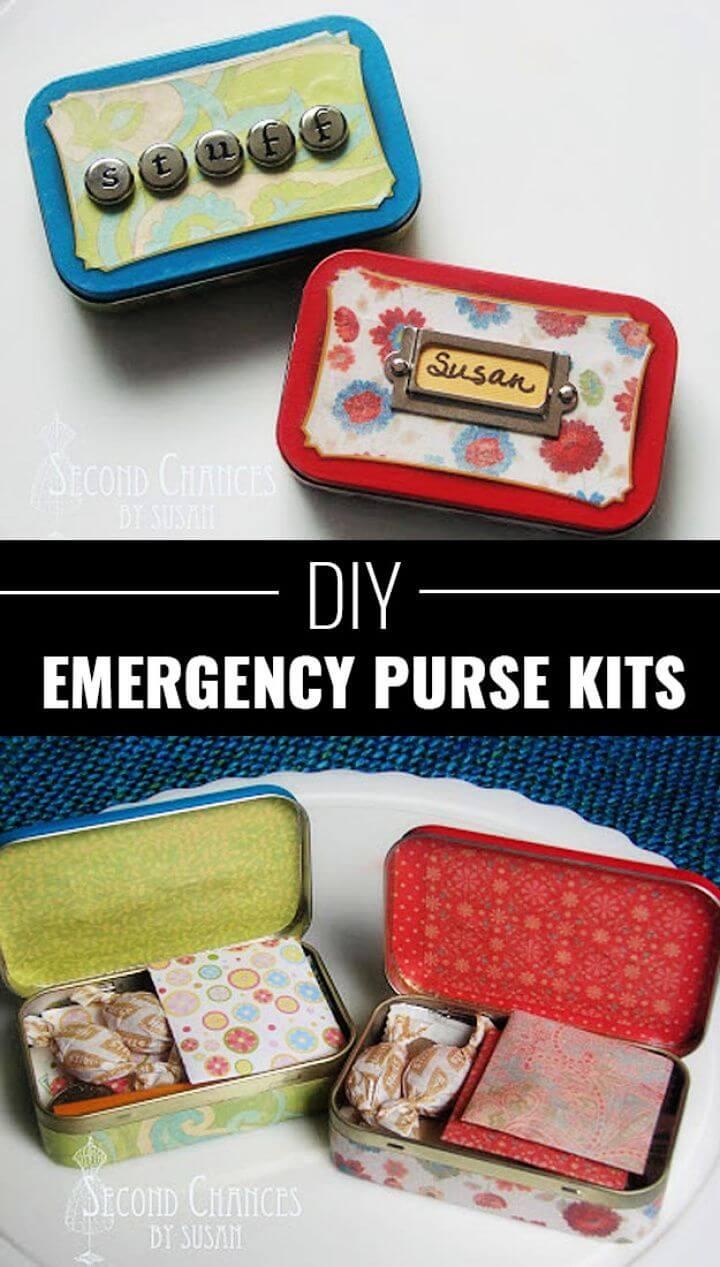 Gift someone these tiny and adorable emergency purse kits. You can stuff the tin box by using things lie cough drops, wipes, bandages, sewing kits, etc., This can be one adorable and caring fit for your cared ones.
Tutorial: secondchancesbysusan
DIY Hot Cocoa Favors: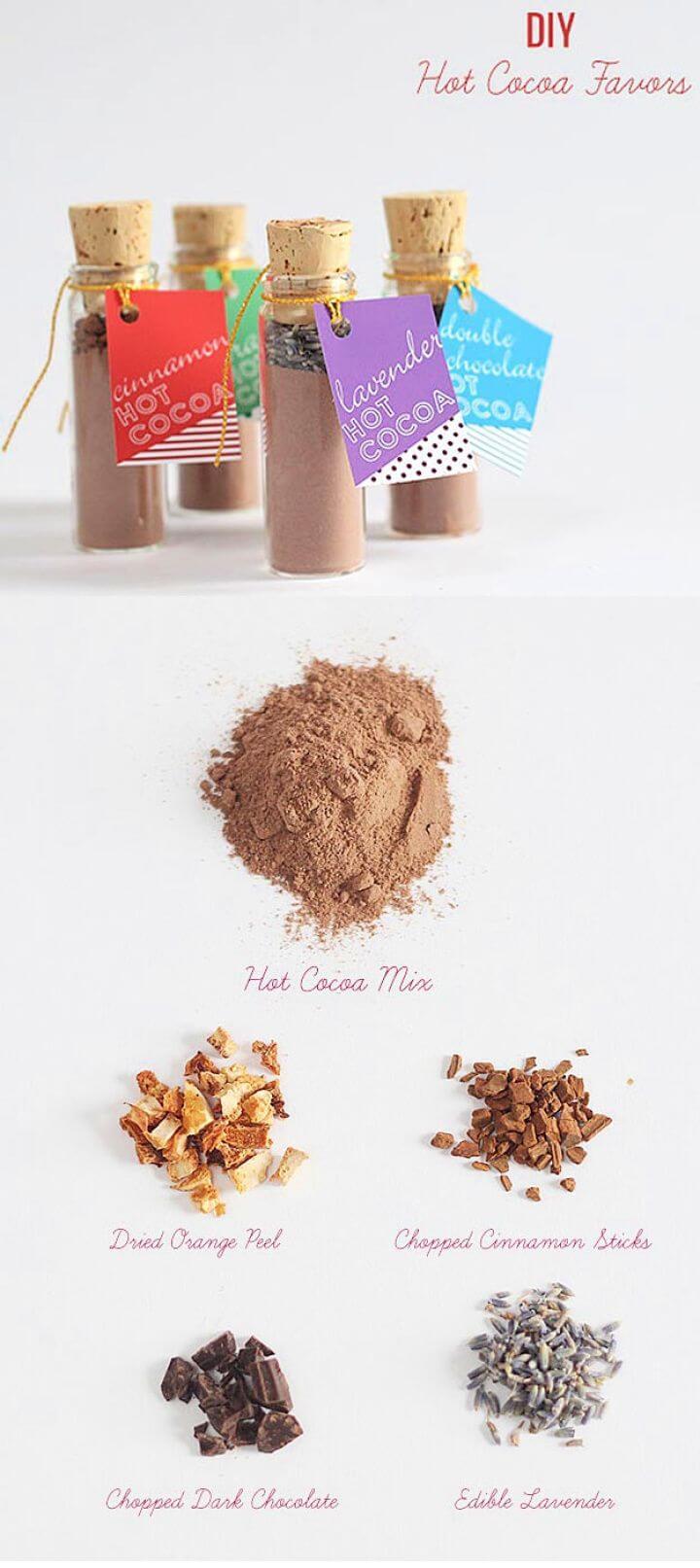 Gift someone some funky flavors of hot cocoa using these tiny glass vials with cork lids! They will look cute, especially if you're planning on giving a DIY gift basket. One catchier addition to your list. Flavors are in the tutorial
Tutorial: greenweddingshoes
Homemade Peppermint Lip Balm: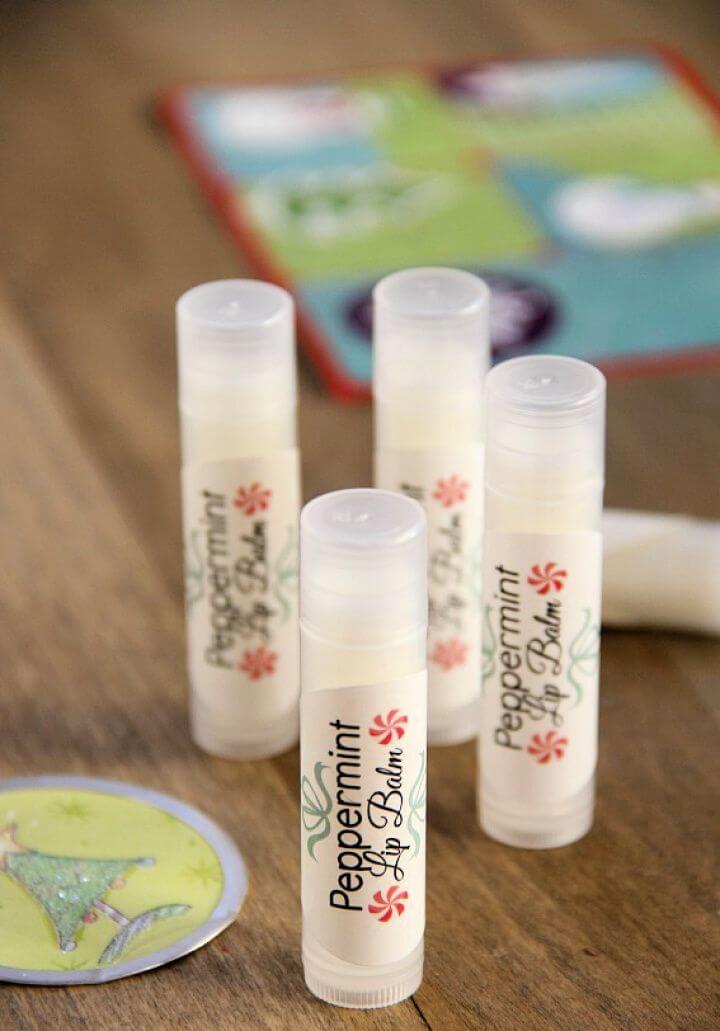 To keep the important women in your life happy, healthy, and free of dry and itchy lips, this idea is going to catch your heart. Make these DIY peppermint lip balms for your lovely ladies. The detailed magical recipe can be found in the tutorial.
Tutorial: eat-drink-love
Easy Flax-Filled Eye Pillows: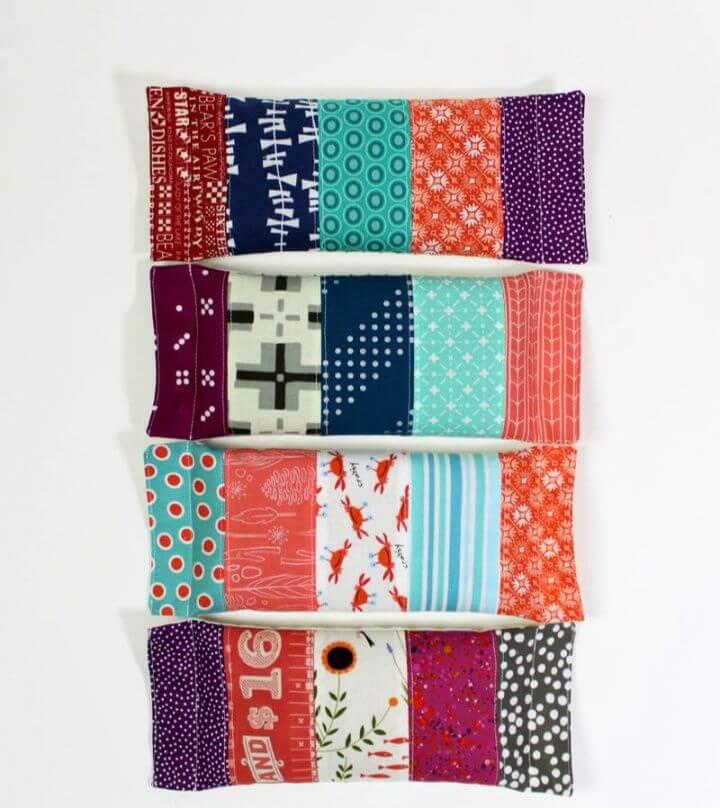 Make these funky and comforting eye pillows and wish someone a sound and blissful sleep! Tie them in a ribbon and see the magic they can do as a gift. Head over to the tutorial for step by step guide and instructions.
Tutorial: leighlaurelstudios
Road Trip Matches: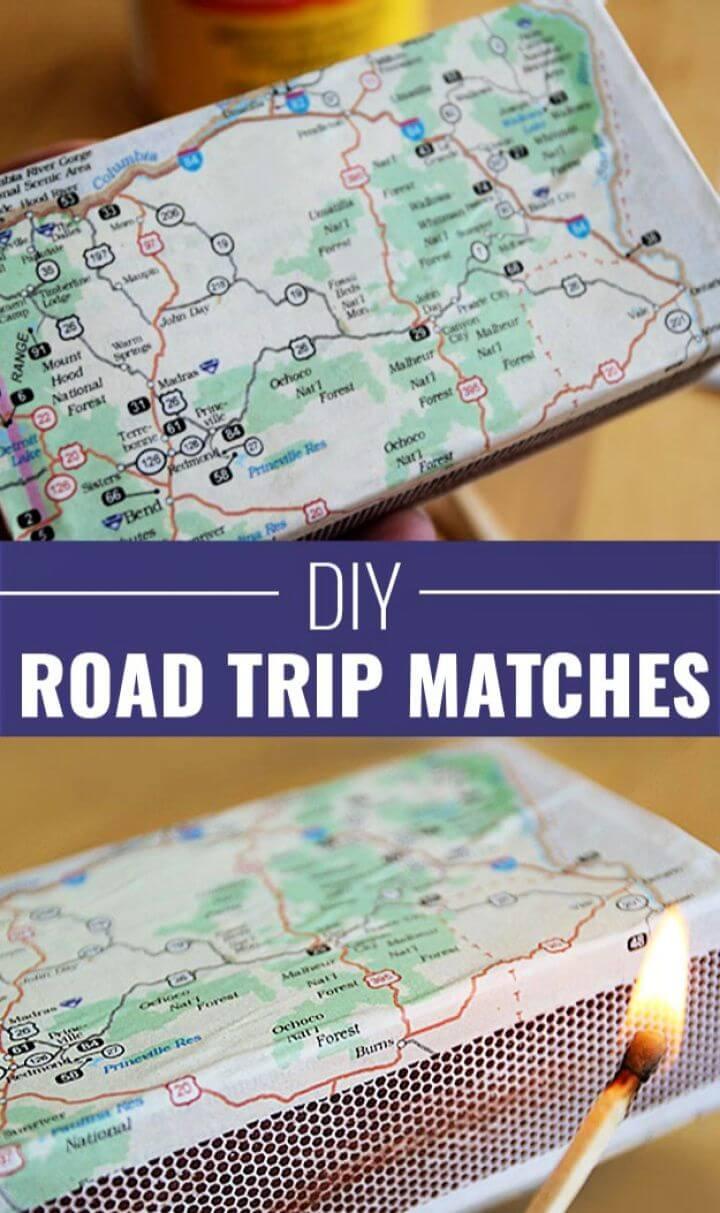 Road trips should be fun in every possible way that there is! If your man is leaving for a road trip with his buddies, don't let him forget about you even for a single day. Design these beautiful tiny matchboxes wrapped with a map.
Tutorial: radmegan
Jump Ring Bracelet: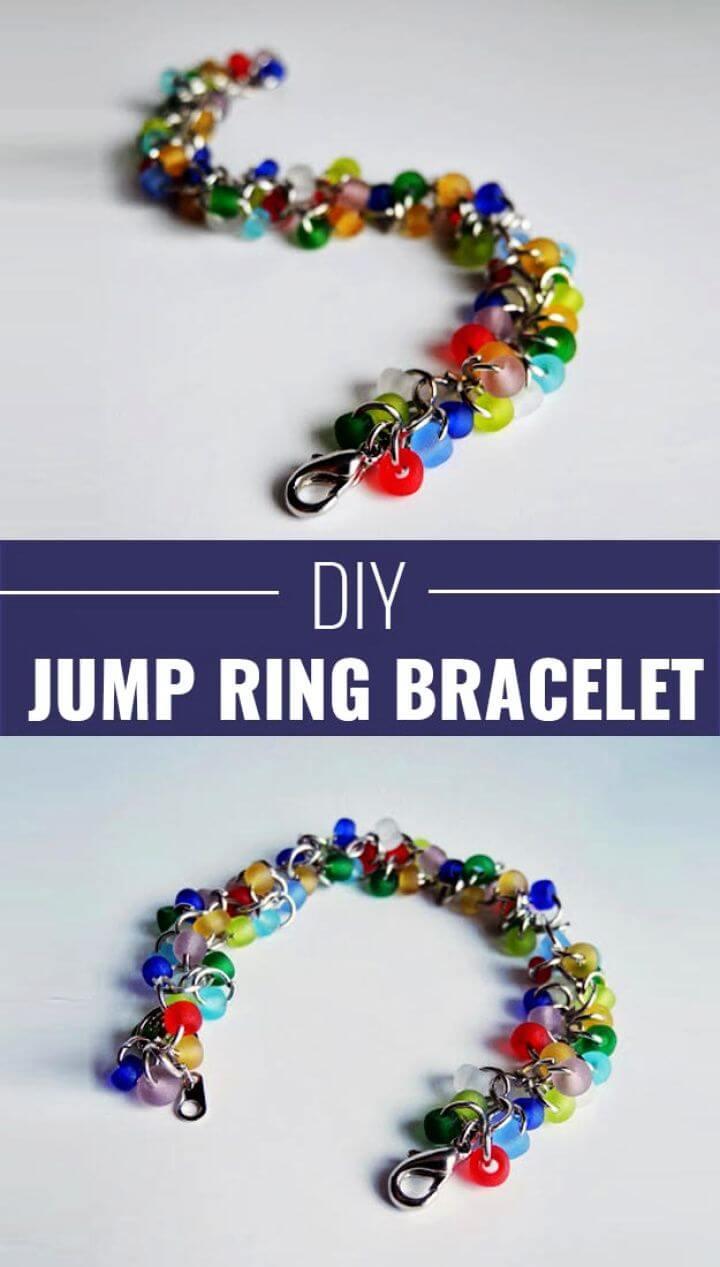 Make this vibrant and funky jump rings bracelet using a bunch of small jump rings, large jump rings, some beads, and needle-nose pliers. This could be a beautiful and memorable gift from your side to your special girls.
Tutorial: linmakingthings
Photo Puzzle: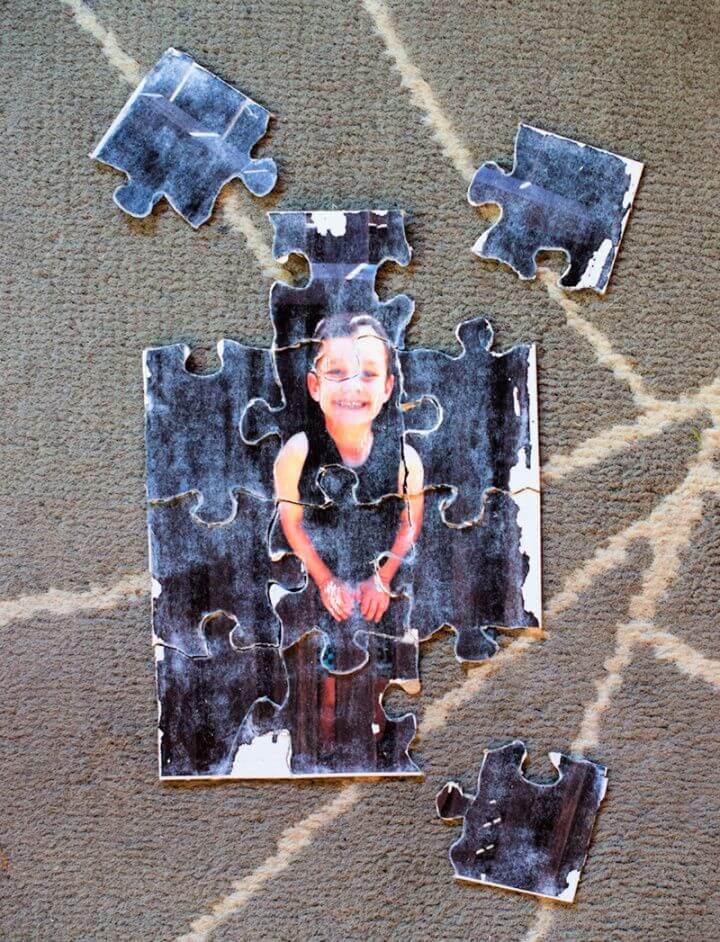 Kids love puzzles. Why not gift them something to be creative and productive at the same time? Plus, the added element of surprise and happiness. Craft this perfect picture puzzle for your kids and make them excited to complete it.
Tutorial: thehomesteady
Dollar Spot Stocking Stuffer: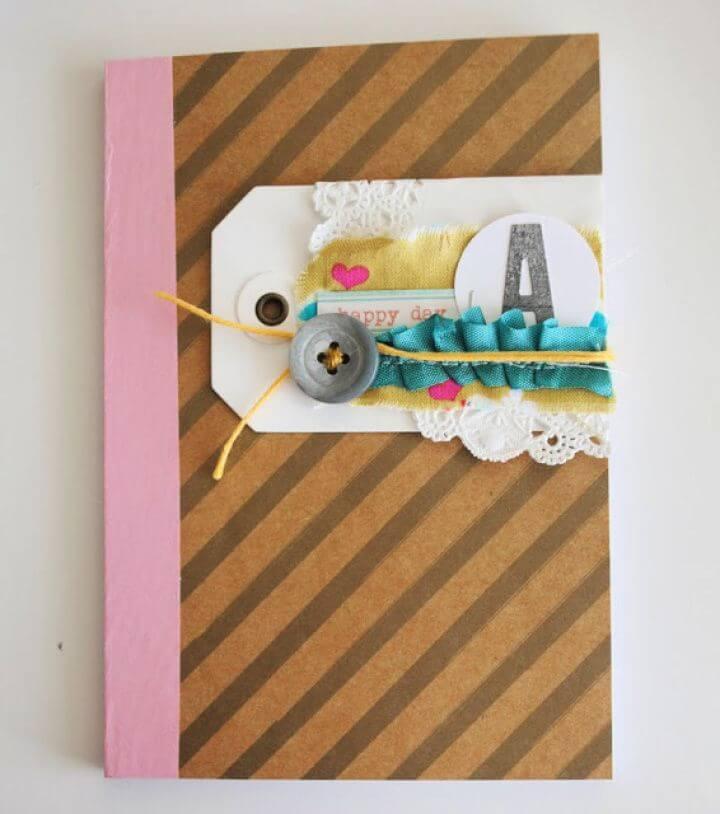 Make these adorable stocking stuffers for your lovely ladies. Take out your sewing kit and follow the tutorial for step by step details. Make them personalized using initials. Hit the tutorial for more information
Tutorial: shannanoel
Sanitizer Jacket: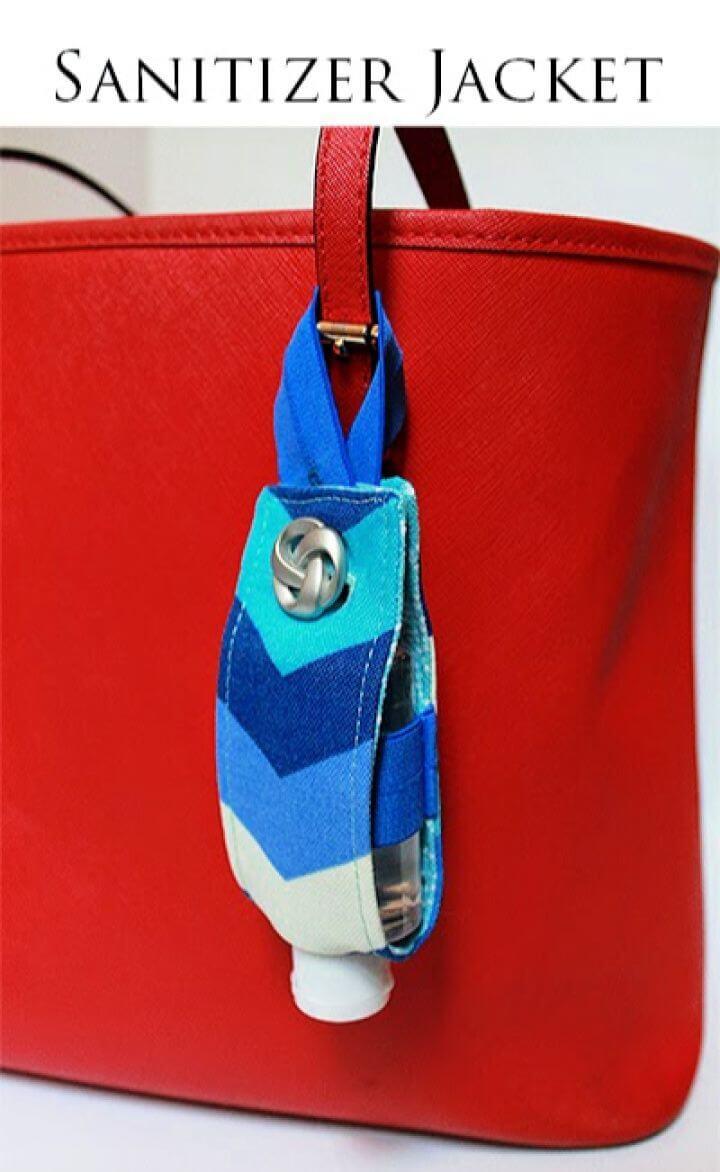 Sanitizer is one of the must-haves for any lady, especially. This tutorial elaborates on how you can craft this sanitizer jacket. This could be one perfect and handy gift for your lovely ladies. Having sanitizer just a button away.
Tutorial: theinspiredwren
DIY Key Chain: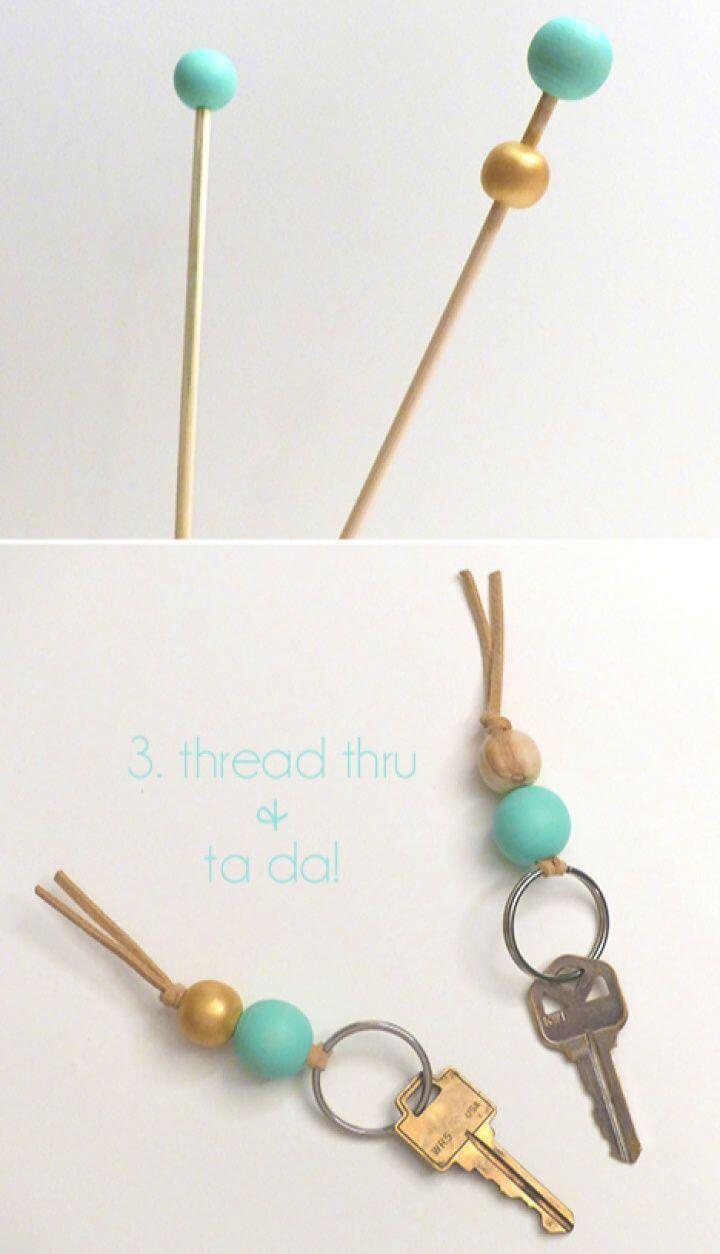 Gather around some beads and paints and craft this minimalistic and stately keychain! It could be one decent and a handy gift of the year. Follow the tutorial for step by step guide and fall in love with this gift idea.
Tutorial: loveandnotion
DIY Pom Pom Pushpins: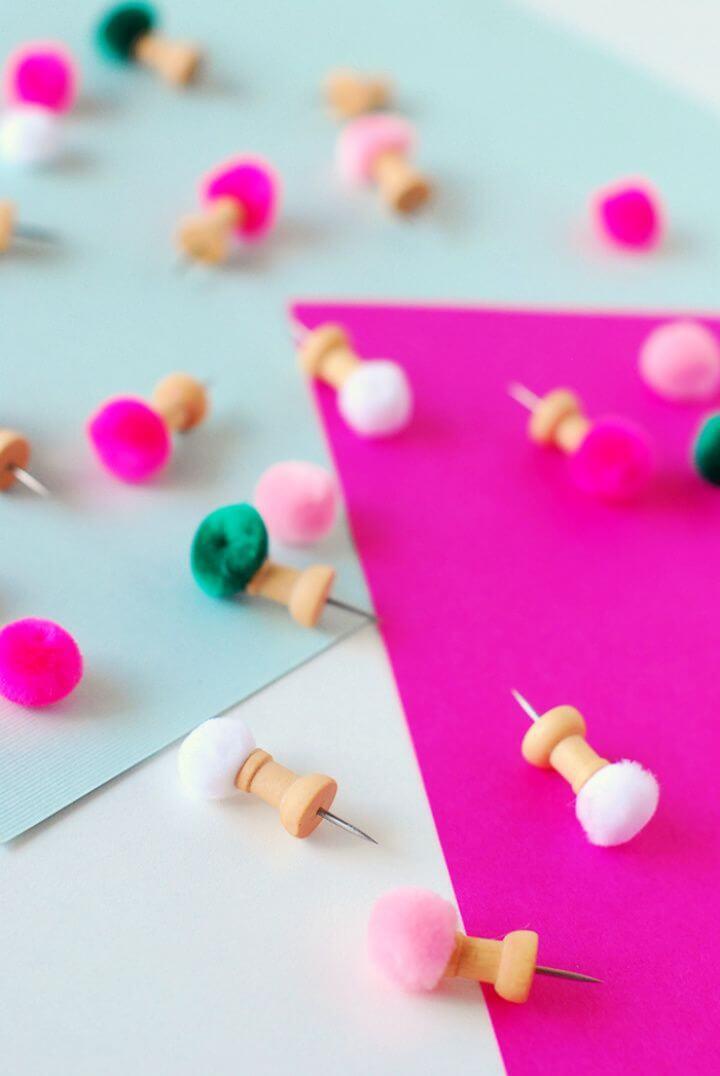 Spruce up some simple and boring wooden pins using pom pom fabric! Use vibrant and trendy colors to spice up the look. Do the magic by using some hot glue. Follow the tutorial for details and step by step guide.
Tutorial: babiekinsmag
DIY Mini Macaron Charms: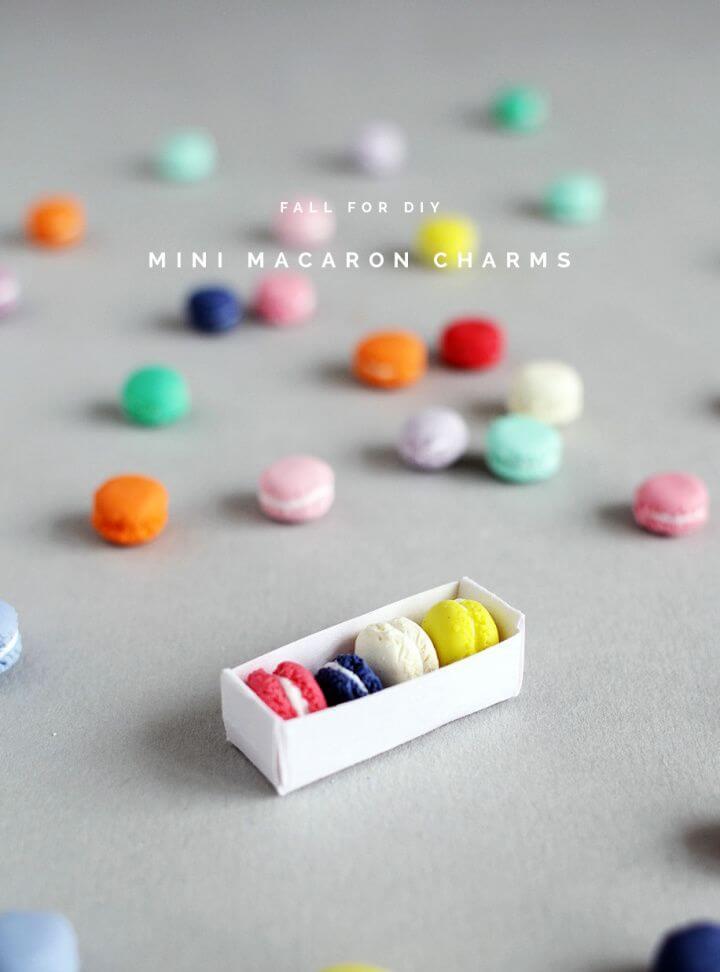 Make someone's summer all colorful and lively making these cute tiny mini macron charms. They're unbelievably easy to make, and you can turn them into anything like earrings, necklaces, etc., head over to the tutorial for details.
Tutorial: fallfordiy
Foodie Friendship Necklaces: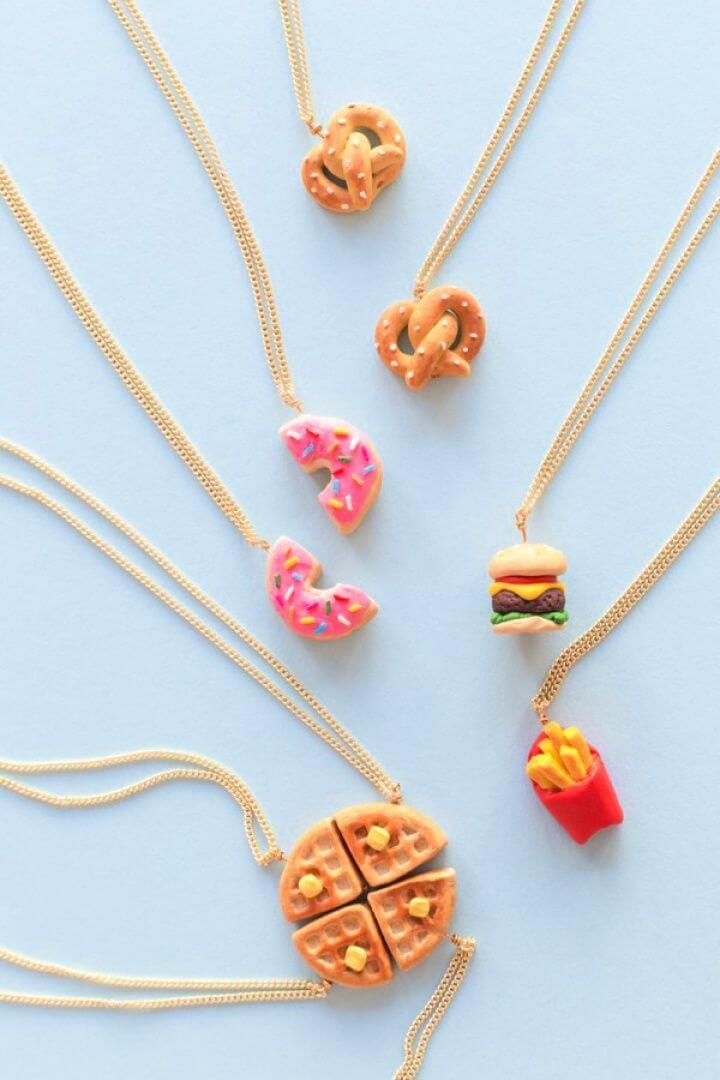 Design these prettiest and the most adorable food necklaces for your girls. Pair them up with crazy fun cards and make it one memorable gift! Follow the tutorial for step by step guide and details.
Tutorial: studiodiy
DIY Mini Macramé Plant Hangers: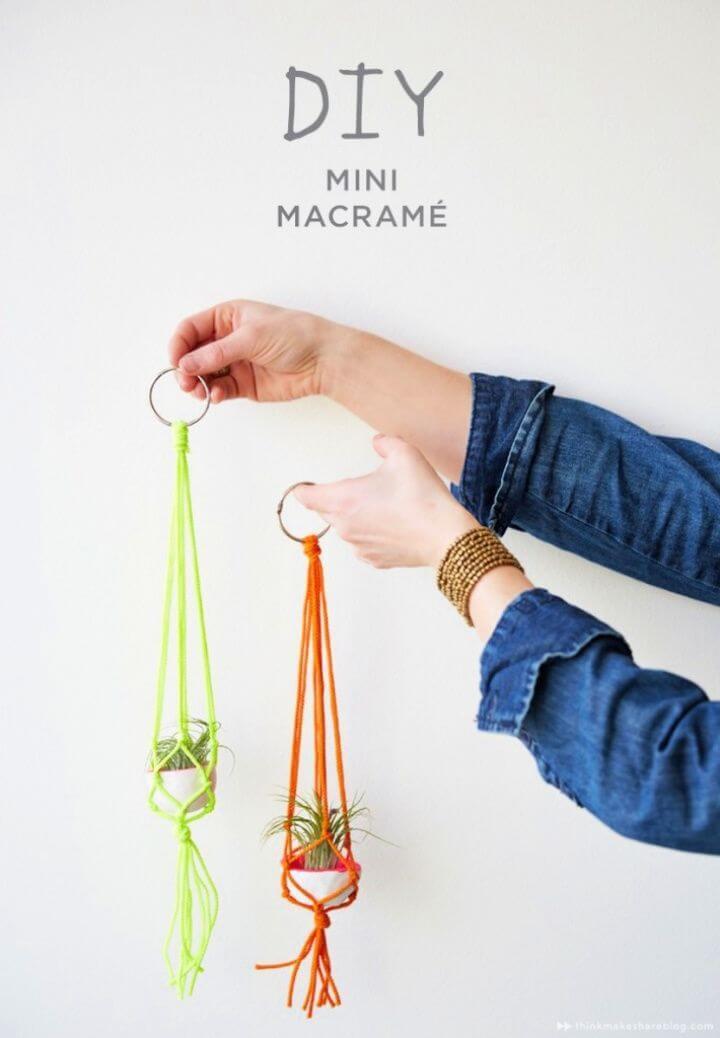 Design these exquisite mini macramé plant hangers for your friends who are in love with greenery around them. They are exceptionally easy to make using cords. Head over to the tutorial for details.
Tutorial: thinkmakeshareblog
Candy Jars With Washi Tape: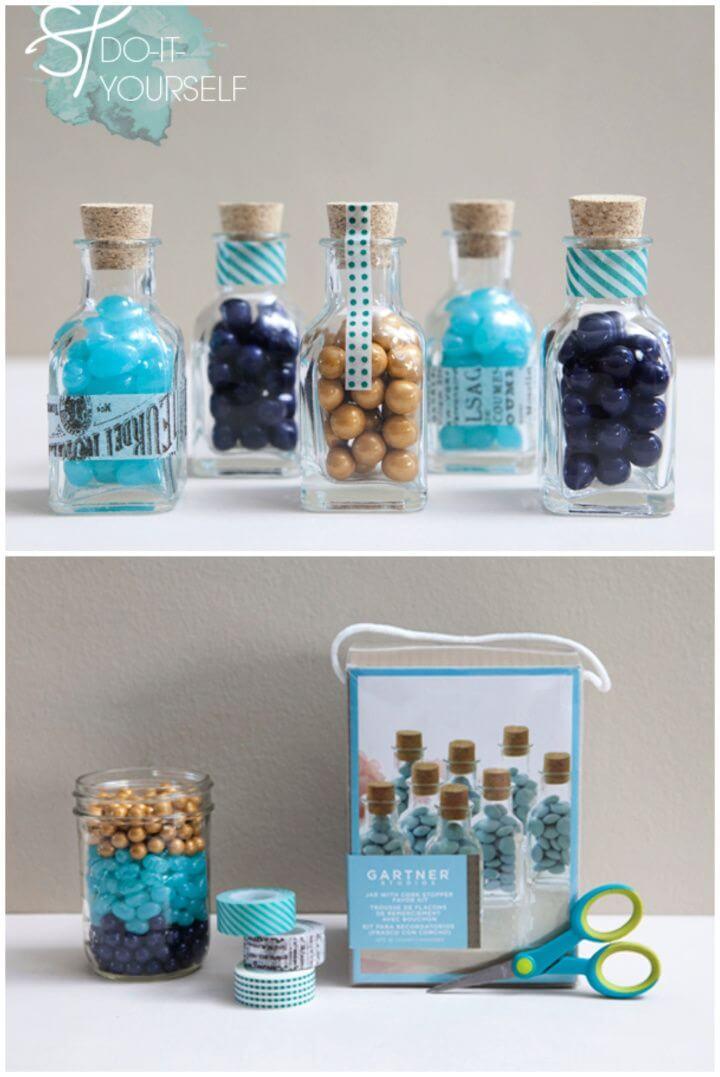 At this point, we all have seen candy jars, candy mason jars, and candies stuffed in a bag. But with this idea, you can make cute candy bottles with cork lids. Style them up using washi tapes. See the full details in the tutorial.
Tutorial: somethingturquoise
Mini Flower Bouquets: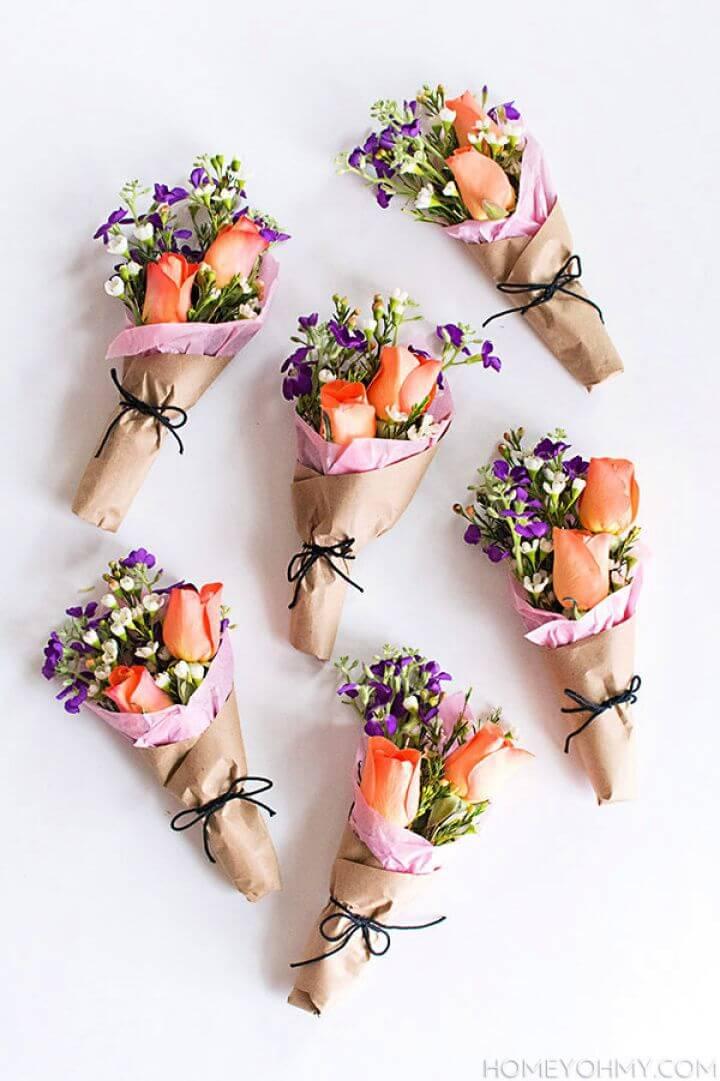 Flowers can cheer up anybody's day. Plus, they are a full package of love, colors, and pleasant aura. Make these cute mini flower bouquets and make someone feel special. Hit the tutorial for full details.
Tutorial: homeyohmy
Fabric Lined Duct Tape Ipad Case: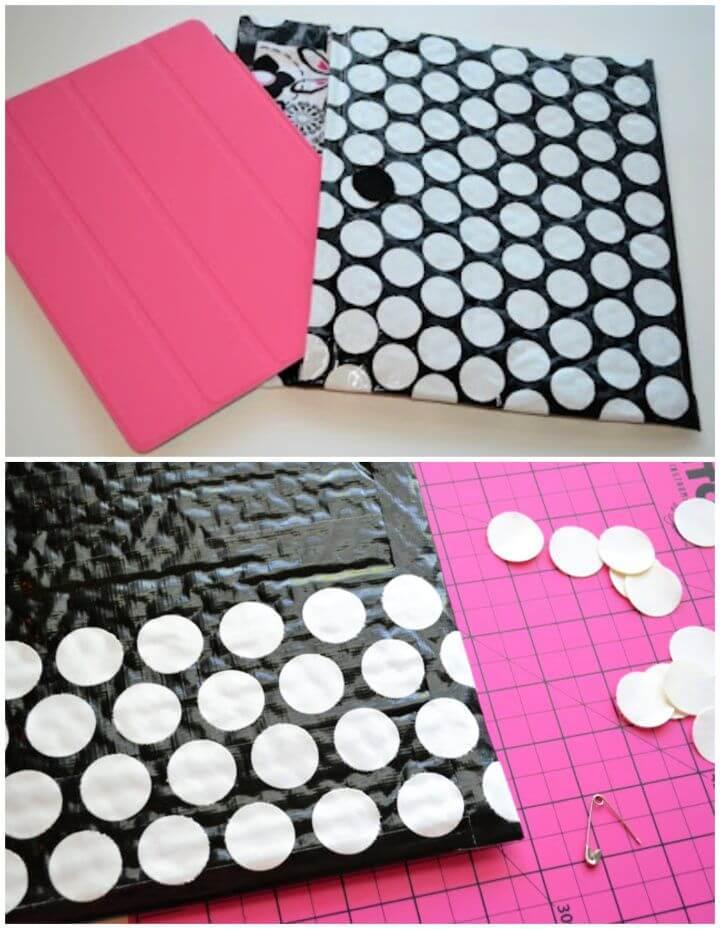 Make this chic iPad cover in under fifteen minutes and surprise someone with the perfect black and white theme. Use bubble wrap as the base and design this catchy and trendy cover in no time! See the tutorial for details.
Tutorial: asthebunnyhops
Sweater Pillows: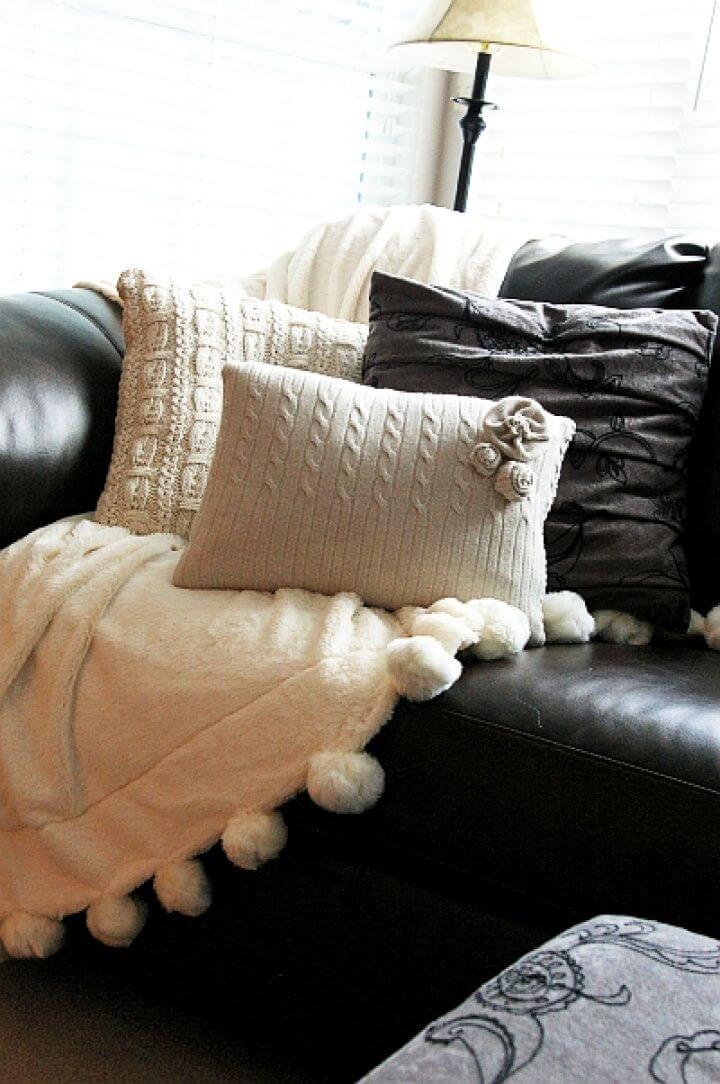 Last time we checked, everybody loved cozy warm pillows. What's cozier than a sweater? Perhaps a large sweater turned into a cozy sweater pillow. That's just about it! Head over to the tutorial for details.
Tutorial: brassyapple
Twine Monogram Letter Wreath Tutorial: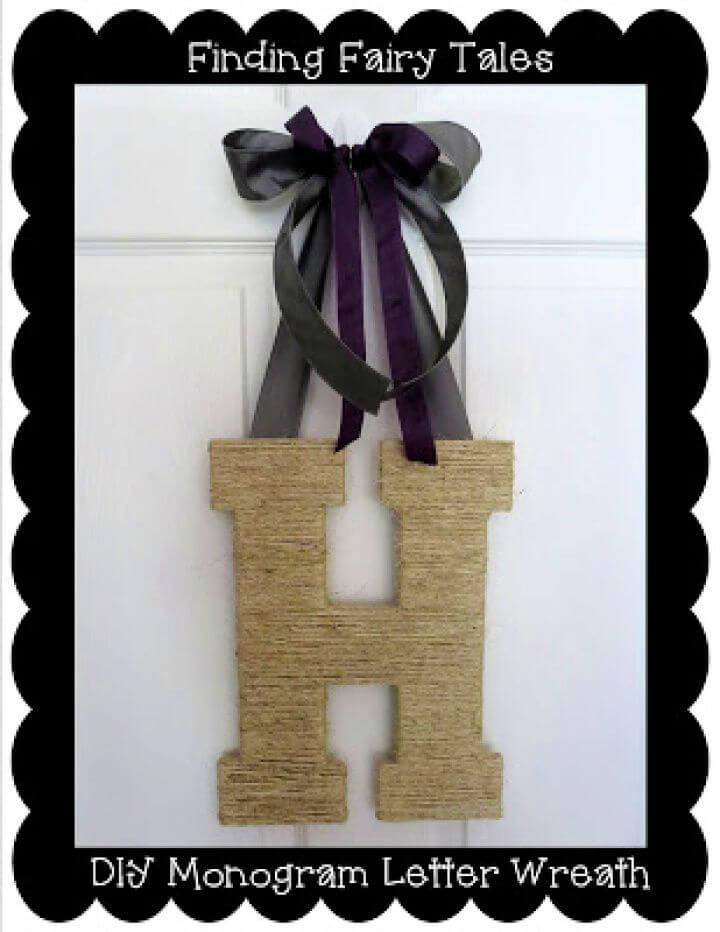 Wreaths are perfect décor for every home, and people love hanging wreaths to get welcomed each day! With this monogram wreath made with twine, you can make someone feel extra ordinarily special and elated, of course.
Tutorial: findingfairytalesonpurpose
Tile Coaster Tutorial: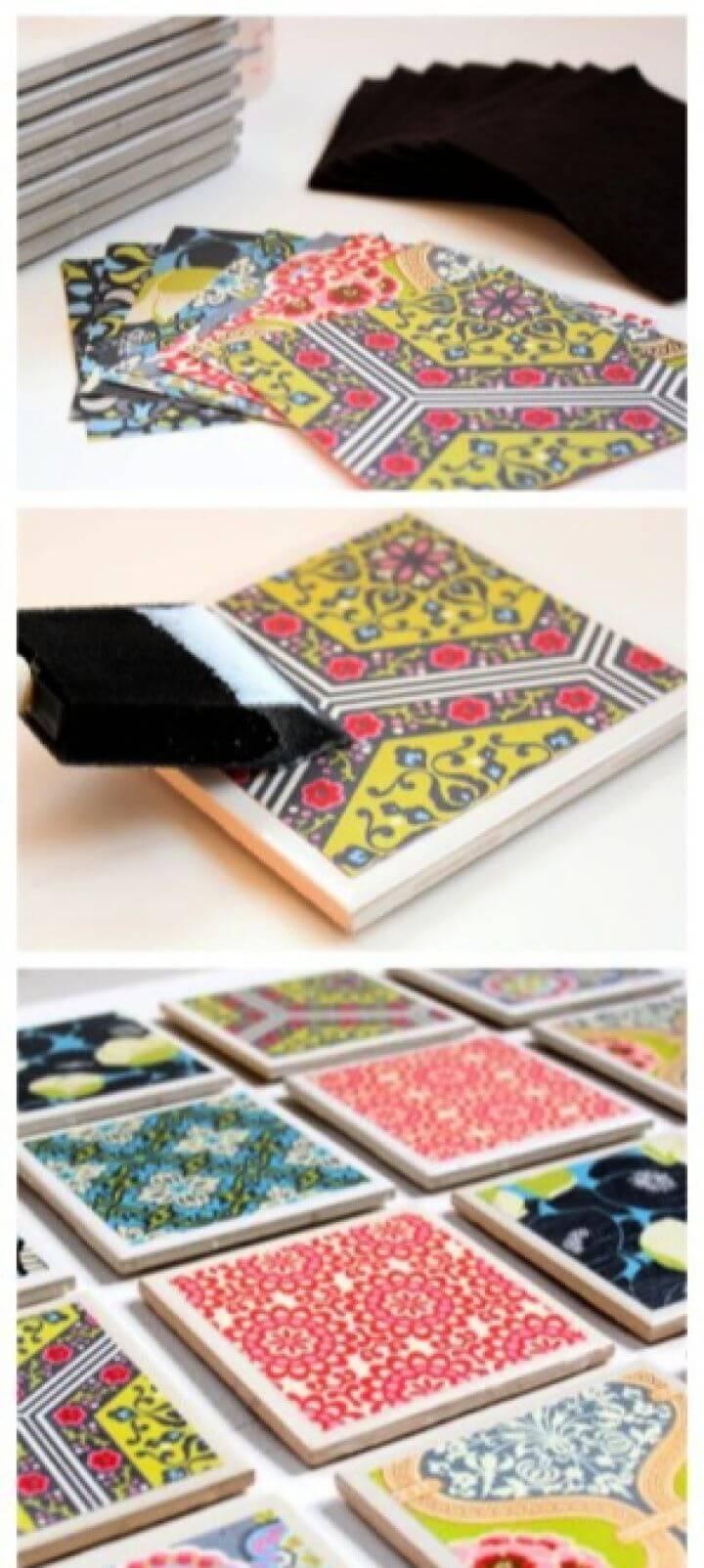 Make these festive and funky tiles and gift them to someone who is well organized with kitchen stuff and dinner table setup! They are exceptionally easy to make. Will look creative and fun promising to anyone you gift them to.
Tutorial: thecottagemama
T-Shirt Scarf Tutorial: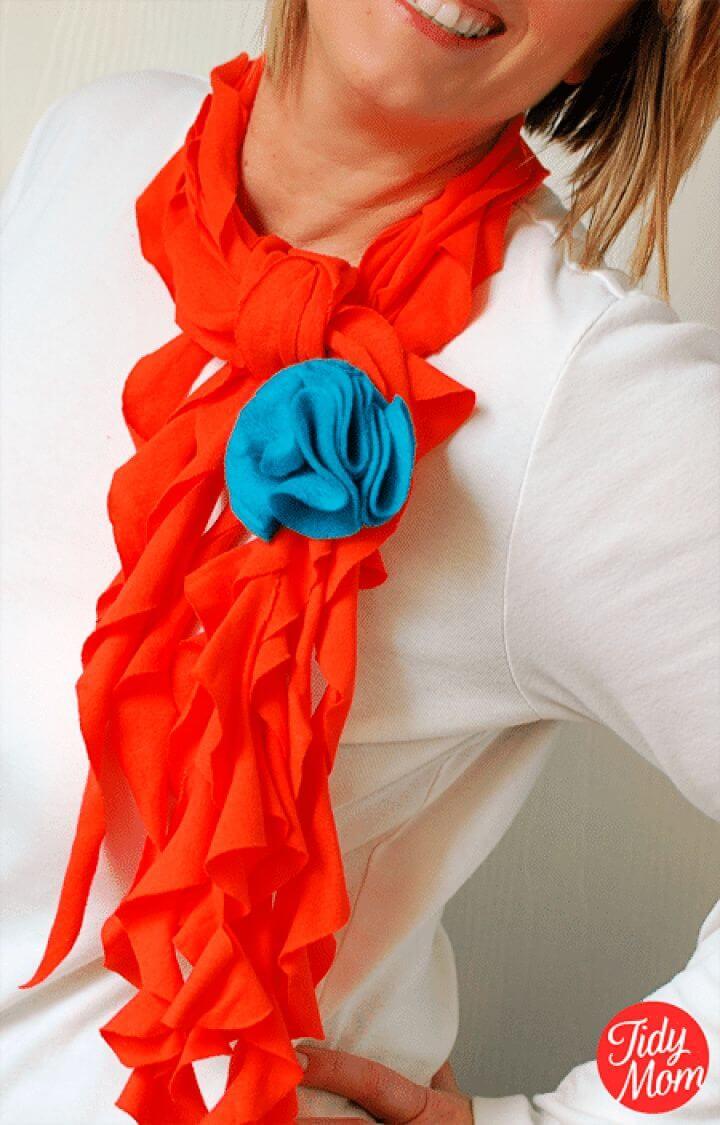 Don't give up your old T-shirts yet! Design this trendy scarf out of them and make anyone fall for it. The tutorial will walk you through the supplies detail and step by step guide. Decorate it with a flower pin or anything of your choice.
Tutorial: tidymom
Aqua Distressed Monogram Frame: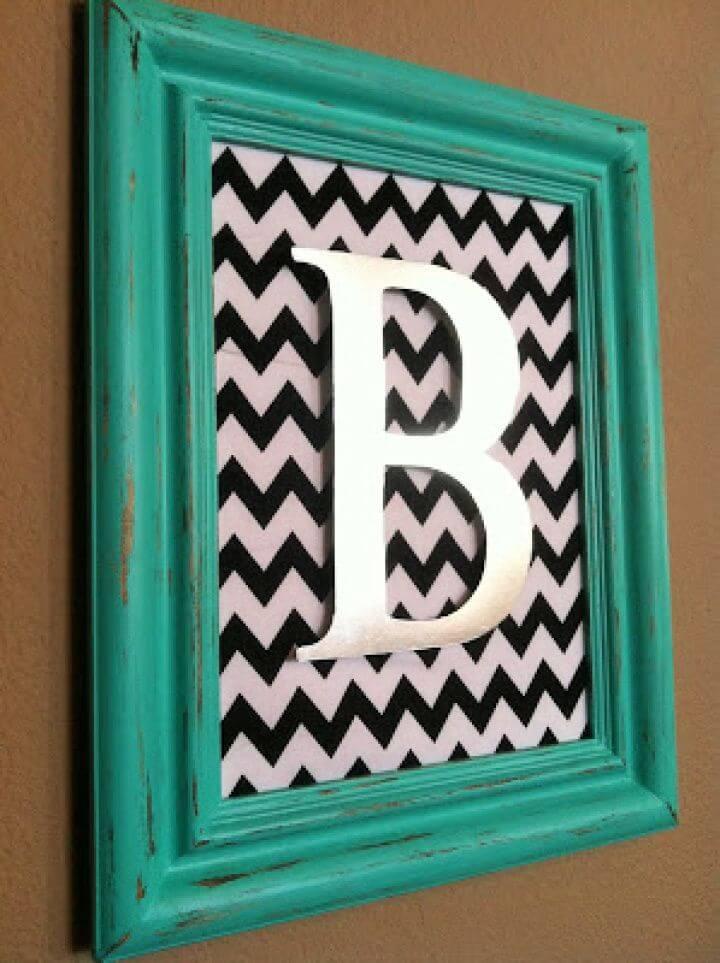 Use some chevron fabric inside a wooden frame that you can totally DIY at home. Then take the décor to the next level by adding a huge metal monogram. Head over to the tutorial now for step by step guide and all the details.
Tutorial: thebaezablog
Monogram Tea Towels: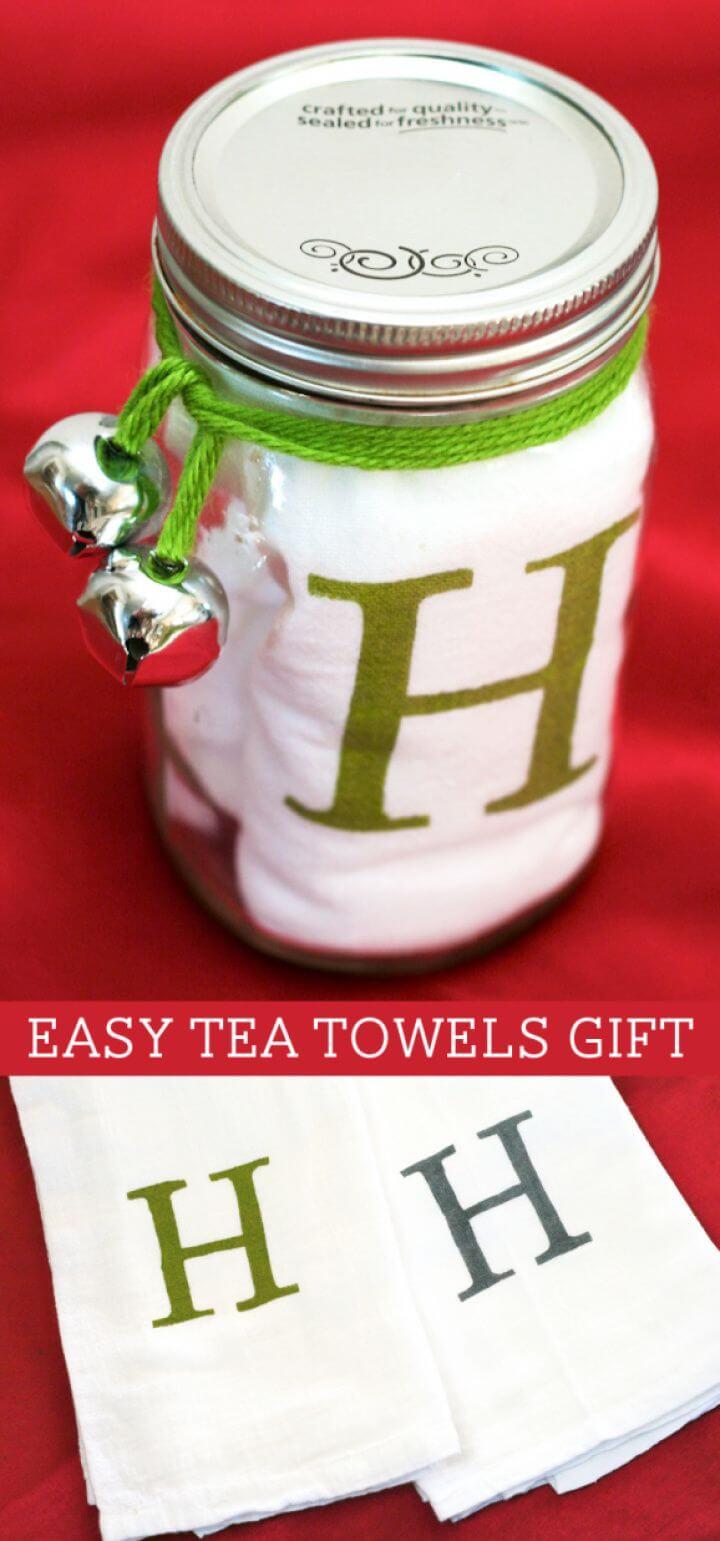 Craft these cute and mini tea towels. They could be your perfect giveaway gift from a thanksgiving or Christmas night dinner. Everyone will appreciate the gesture! See full details in the tutorial.
Tutorial: pagingsupermom
Vintage Freezer Paper Bleach T-Shirts: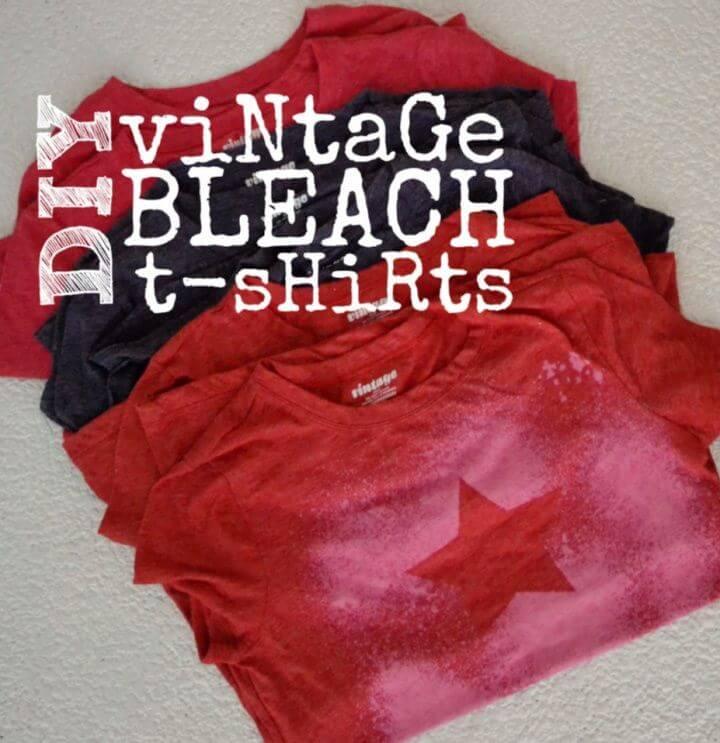 Make these cool and stylish vintage T-shirts using freezer paper and make your nieces and nephew fall in love with you all over again! The craft is pretty simple and easy to make. Head over to the tutorial now for full details.
Tutorial: livingwellspendingless
All of these DIY tiny homemade gift ideas are unlimited fun and creative too. Plus, they cover all age groups and have their own kind of style statement for everyone in the age bracket. By making something with love and effort, you can not only celebrate and strengthen your relationship but also go easy on your pocket! *wink wink* Happy DIYing.