Looking for ways to keep your kids productively busy this summer and keep them distanced from all those cartoons and games? We have rounded up and gathered here for you some fantastic and easy to handle DIY crafts for toddlers, these arts and crafts are fun and easy to manage. Your little ones are going to love these absolutely!
Gather your kids around and add fun to their days by helping them craft paper plate crabs, paper plates fish, exciting wood burned matching game, some exciting valentine's crafts, and a lot more! Our 20 DIY Crafts For Toddlers – Arts And Crafts To Do At Home' will encourage creativity in your kids with a lot of fun factor added! Plus, the supplies are very inexpensive, and you can come up with new ideas and crafts each day.
Dive in, and let's enjoy these fun-filled DIY crafts!
Easy DIY Water Table For Toddlers: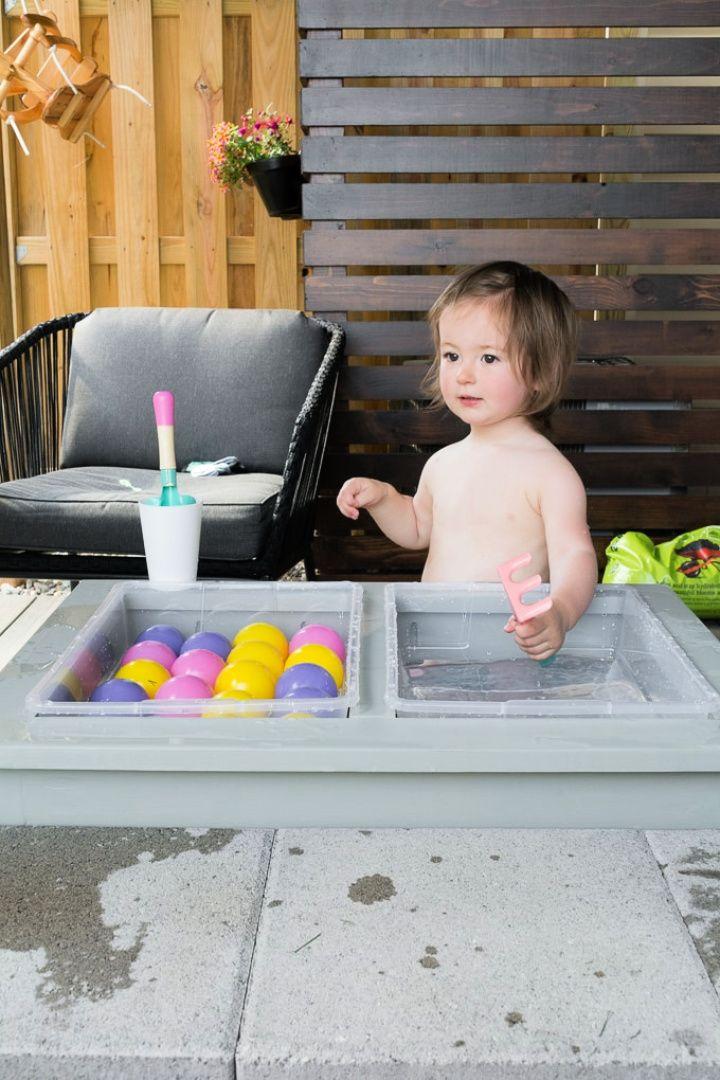 This DIY water table for kids looks amazing and a lot of fun too at the same time. You can design one like this to hold up your kid's favorite toys and play nice and smooth. Step by step guide is in the tutorial.
Tutorial: bybrittanygoldwyn
DIY Fun Fall Painting Craft For Toddlers: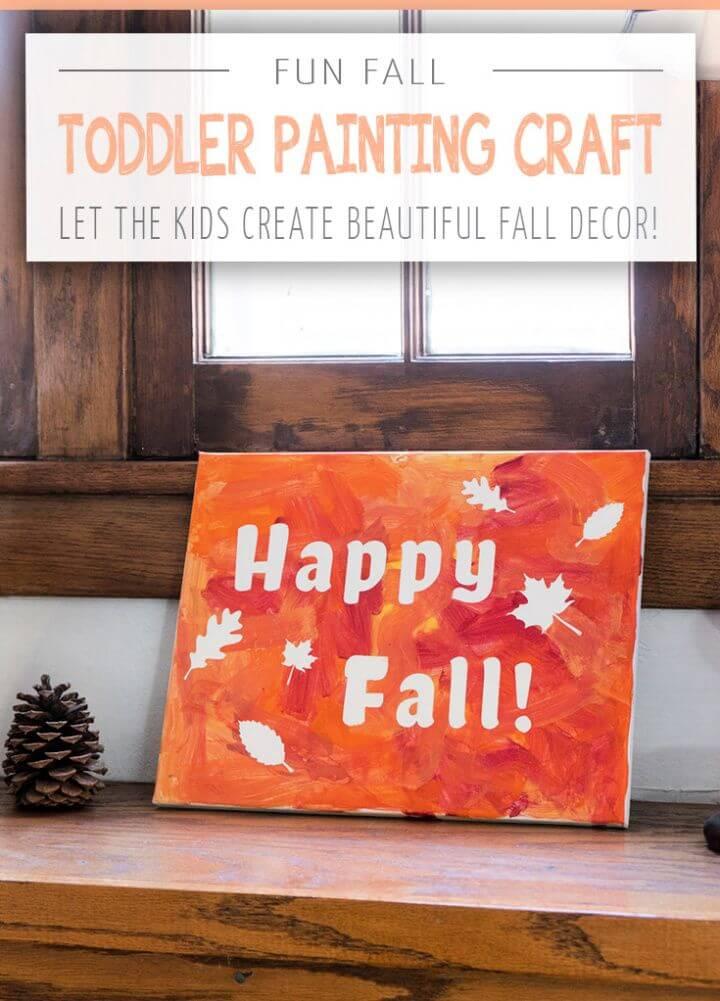 Let your kids paint freely, happily, and just the way they want! Set up this beautiful, DIY fun fall painting for toddlers by using vinyl on the canvas. Detail about supplies and everything is in the tutorial.
Tutorial: practicallyfunctional
How To DIY Bandana Bib Pattern: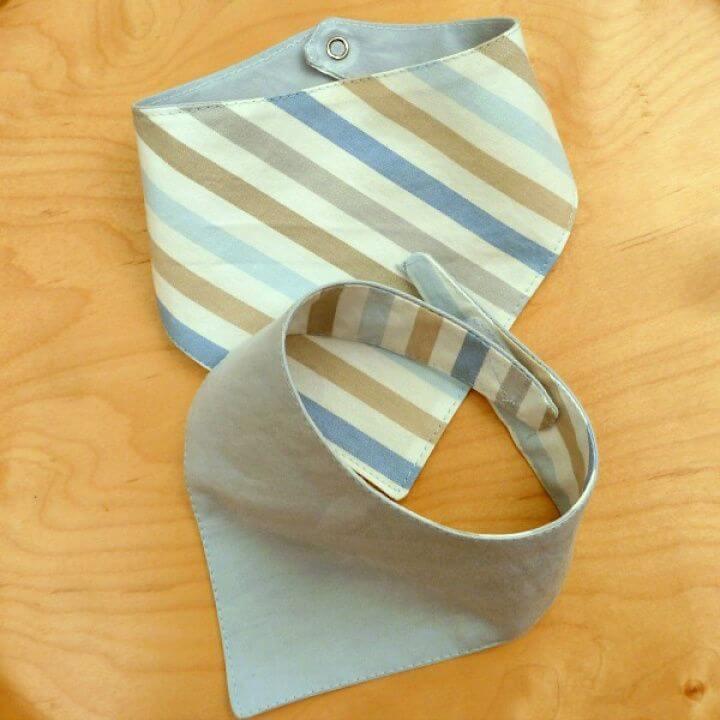 Have this cute and very easy to make bandana bib pattern for your toddler or could be a perfect personalized gift to someone. The pictures and step by step guide are in the tutorial.
Tutorial: applegreencottage
Make A DIY Colorful Paper Plate Fish Kids Craft: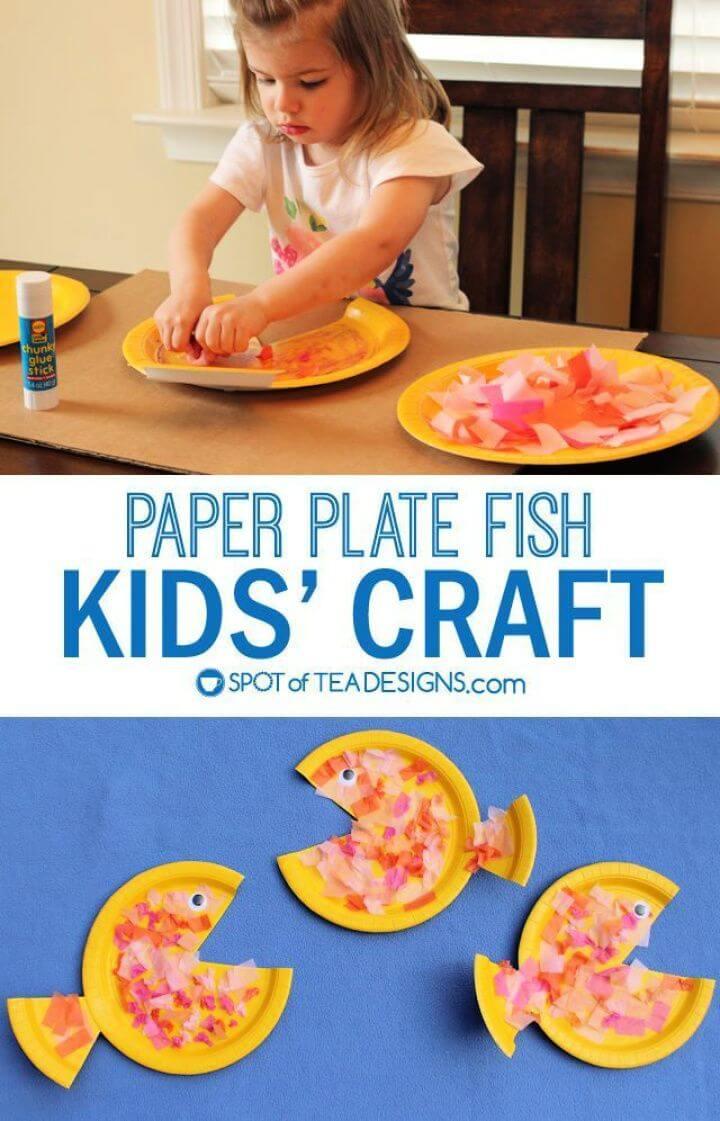 Look at these cute multi-colored fish! All you are going to need is a paper plate, glue, tissue paper, scissors, Some googly eyes, and tape! See the full steps with pictures in the tutorial.
Tutorial: spotofteadesigns
How To Make Your Own DIY Sequin Ornaments: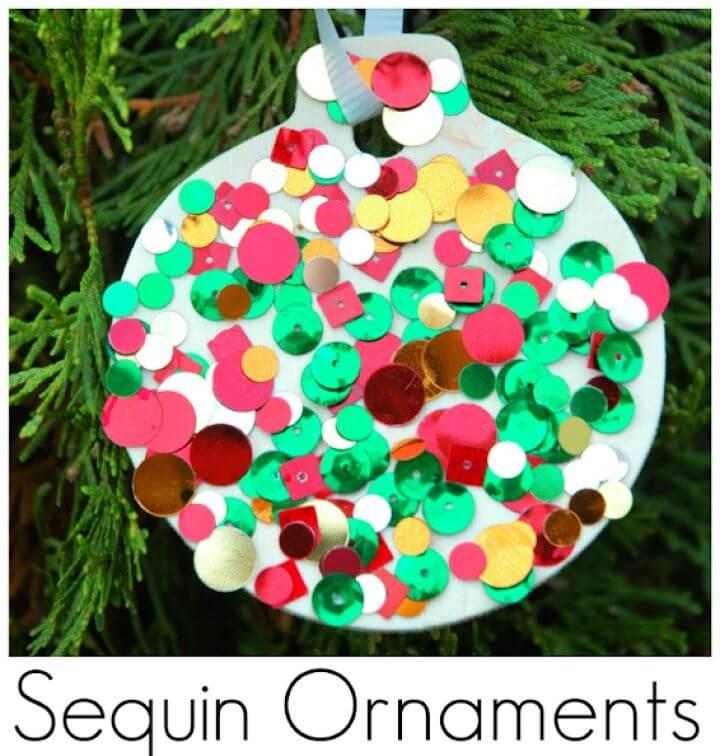 Craft this shiny and sparkly sequin for your kid. All you are going to need is wooden die-cut shapes, sequins, white school glue, some paintbrushes, and ribbon. Your kids are going to love to design this one.
Tutorial: paper-and-glue
Make Your Own DIY Crab Paper Plate Craft: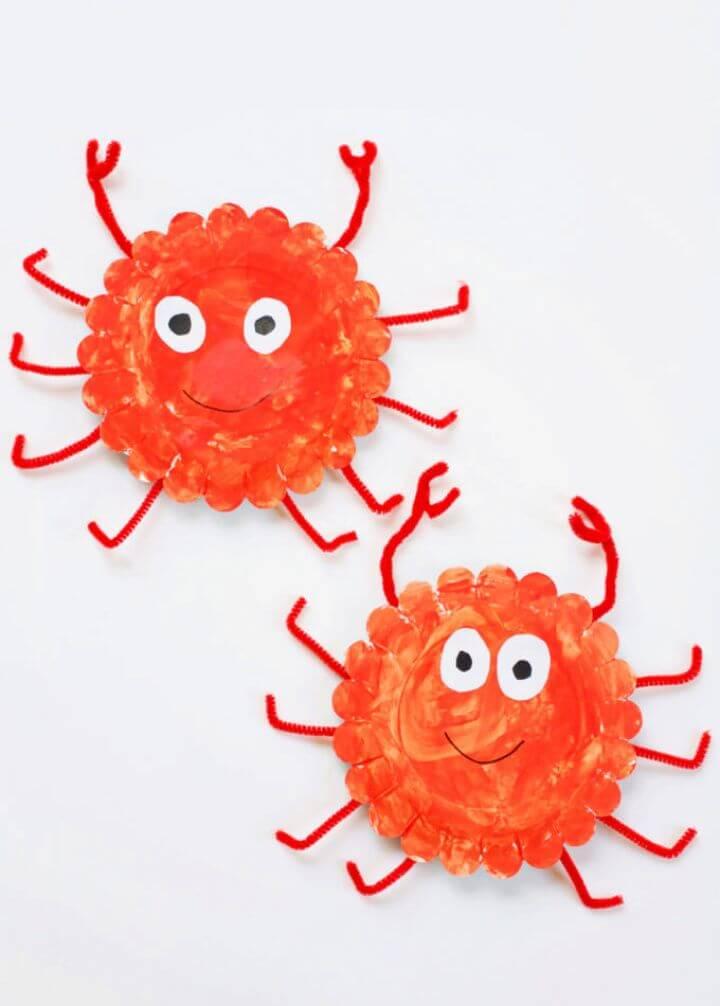 This is one perfect craft to tell your kids about sea life and sea animals. Make this cute crab paper plate craft by using a paper plate, some paints, paintbrushes, craft glue, and few other things. See details in the tutorial.
Tutorial: pastelsandmacarons
DIY Waterproof Bib: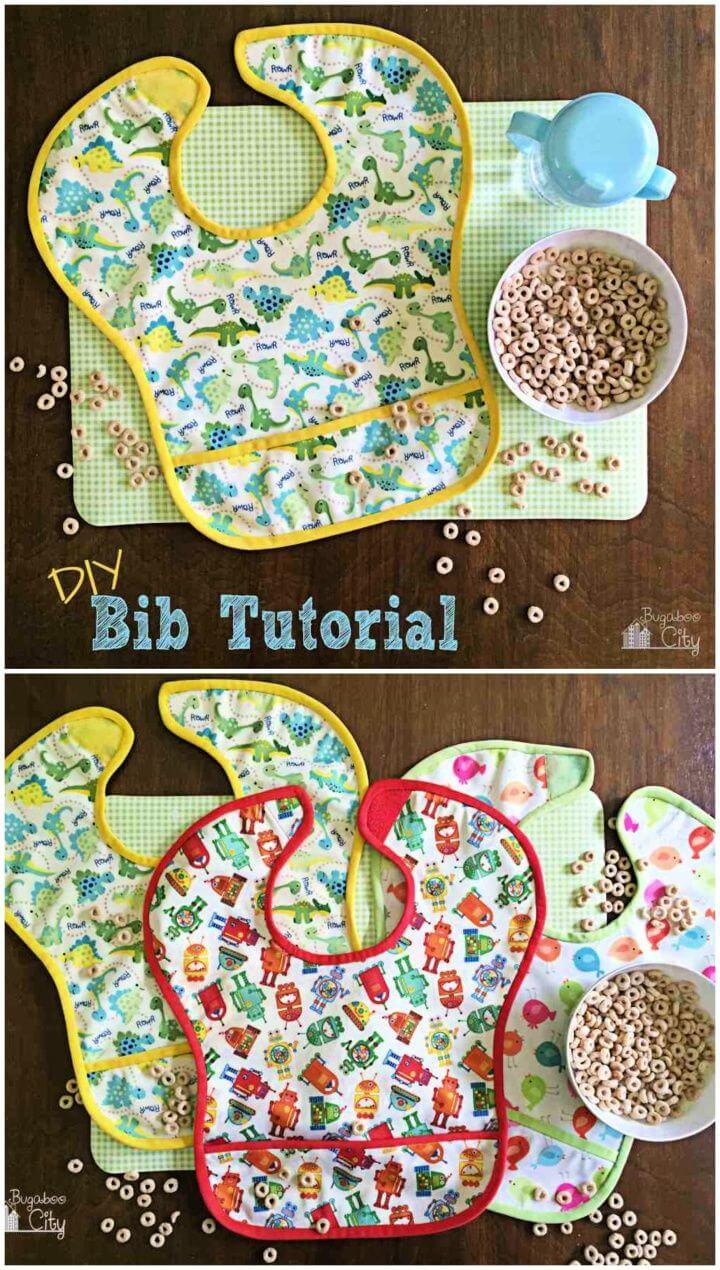 When you have little kids and toddlers, getting rid of bibs is never an option. To make it easy on you, we're sharing with you this magical waterproof bib craft by using this special PUL fabric. See details in the tutorial.
Tutorial: bugaboocity
Made Picture Frame Vase: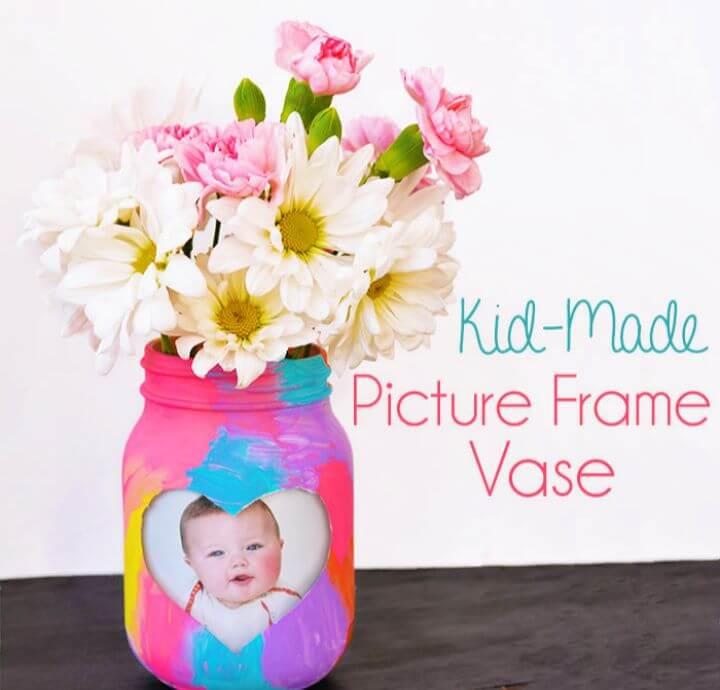 Sit by your kid and enjoy spring with this beautiful mason jar picture frame idea. Your kid will do all the painting himself, and this will make you fall in love with this piece of craft already. See details in the tutorial.
Tutorial: iheartartsncrafts
DIY Ninja Turtle Hooded Towel: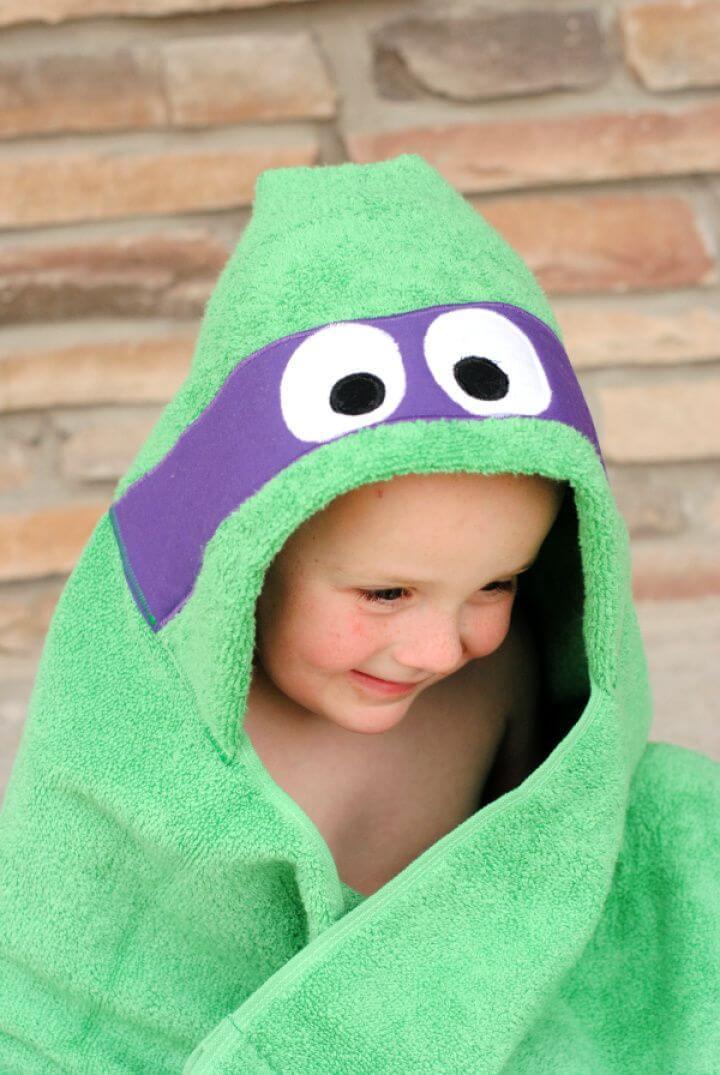 Make this funky hooded ninja turtle towel for your little one and enjoy summers like never before! All you're going to need is a few supplies like green towel, white and black fabric and some other things. Details are in the tutorial.
Tutorial: crazylittleprojects
DIY Woodburning – Try Something New Every Month: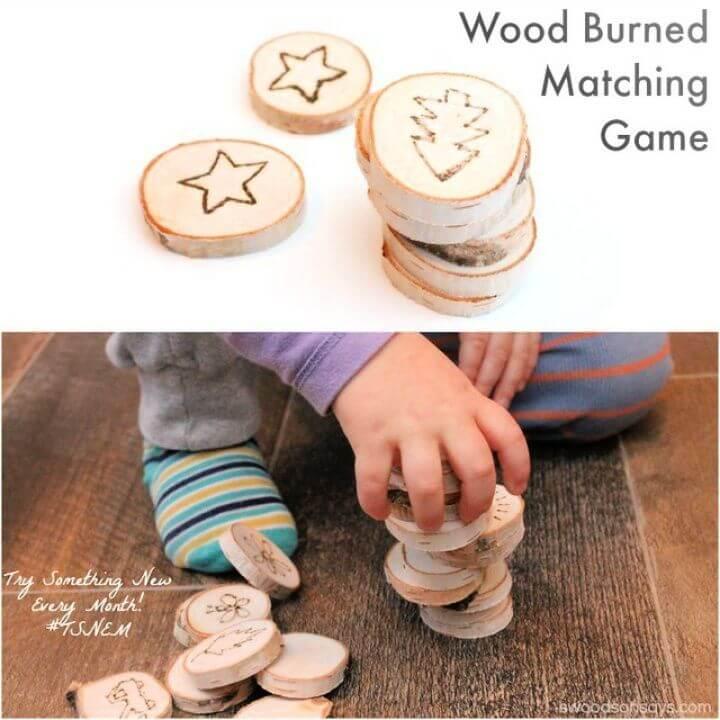 Make this cute by the productive matching game by using a wood-burning pen for your little one. This will keep him busy, happy, and intelligent, of course. See the details with pictures and supplies required in the tutorial.
Tutorial: swoodsonsays
Easy DIY Baby Doll Carrier Free Pattern And Tutorial: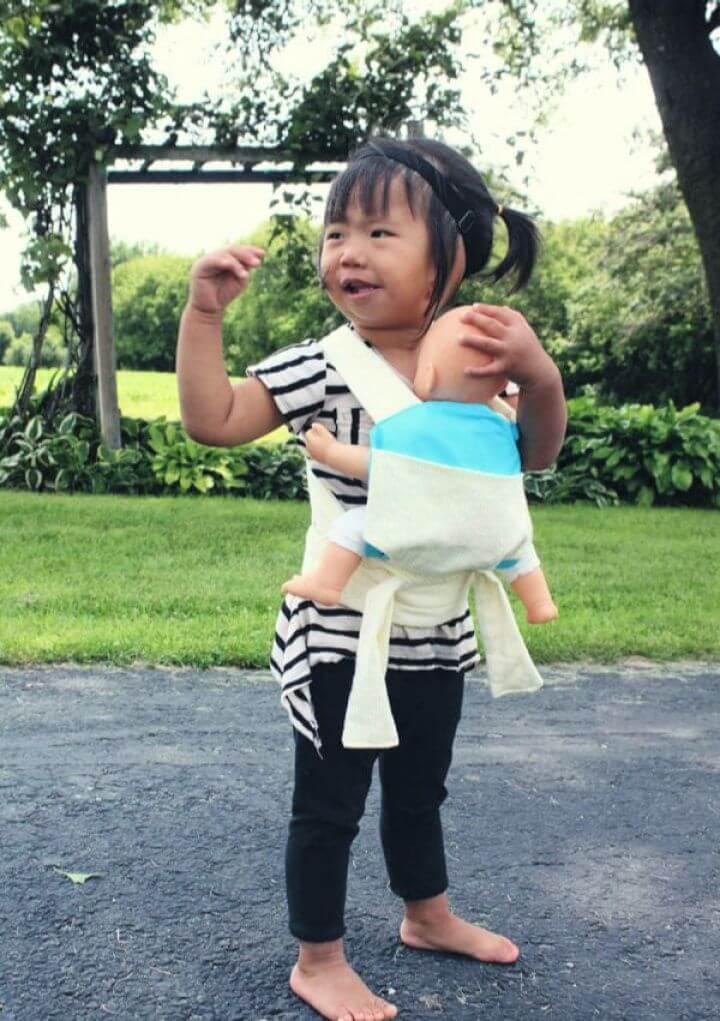 Is your little girl more of an indoor kid because she can't leave her favorite doll alone? Get it covered by making this unbelievably easy baby doll carrier. See the step by step guide with pictures in the tutorial.
Tutorial: lifesewsavory
Easy DIY Fall Leaves Soup: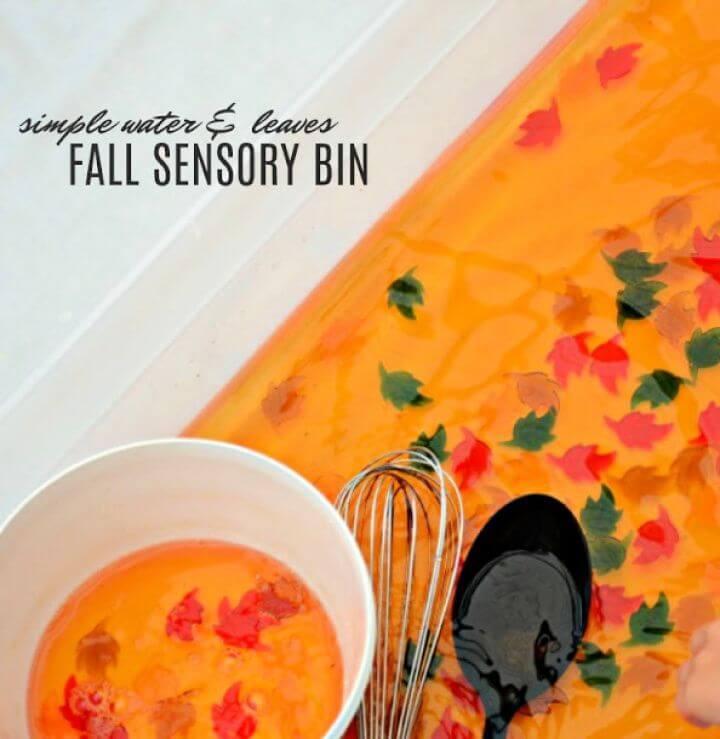 Enhance your kids motor skills by making this pretty fall leaves soup. All you're going to need to set up this sensory water play is water, liquid watercolors, acrylic leaves, and some kitchen utensils. See full details in the tutorial.
Tutorial: andnextcomesl
Simple DIY Yarn Valentine: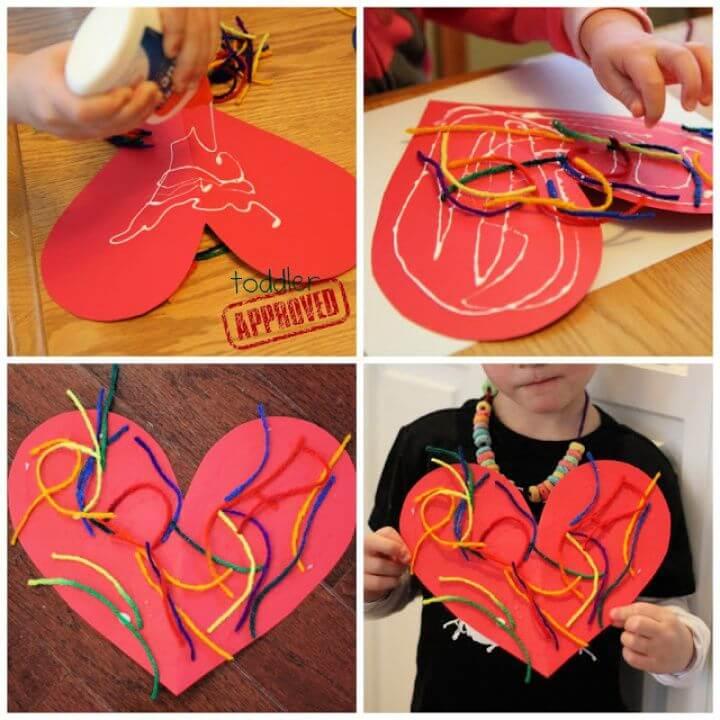 Everybody loves valentine's day, and getting your kids sharing and expressing love is one beautiful feeling in the world. Make these magical and easy valentine hearts with yarn and some glue. See the details in the tutorial.
Tutorial: toddlerapproved
Tissue Paper Valentines Wreath for Toddlers to Make: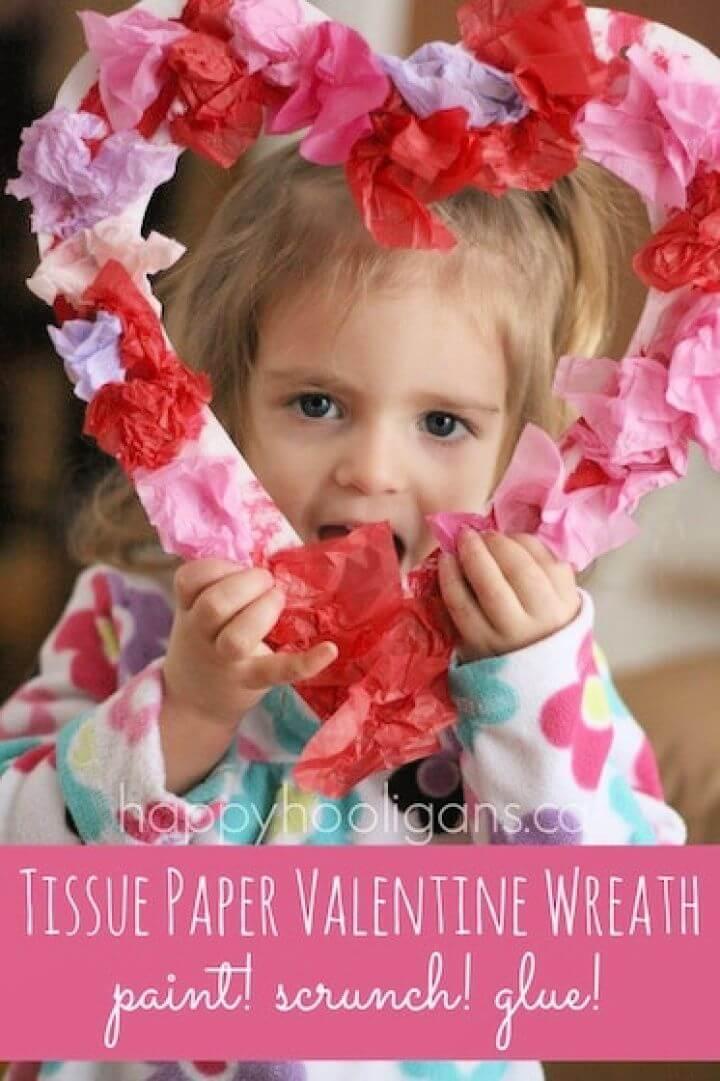 This tissue paper Valentines wreath could be the best exercise for enhancing your kids motor and sensory skills. It's very inexpensive and really easy to make. See the full details with pictures in the tutorial.
Tutorial: happyhooligans
Super Fun And Colorful Toddler Valentine Craft: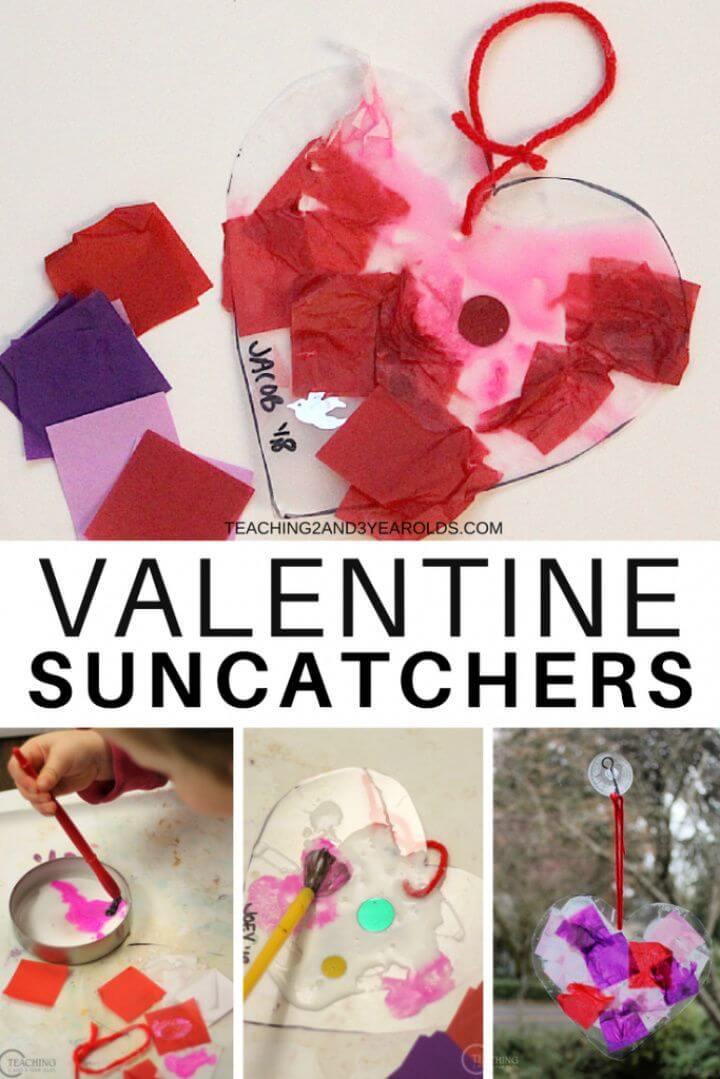 Make these pretty colorful Valentine's sun catchers with your toddlers! You'll set the base on a transparent plastic plate. Use some yarn, glue, watercolors, and tissue paper squares. See the details in the tutorial.
Tutorial: teaching2and3yearolds
Easy Thunder Kit To Help Kids Ride Out The Storm: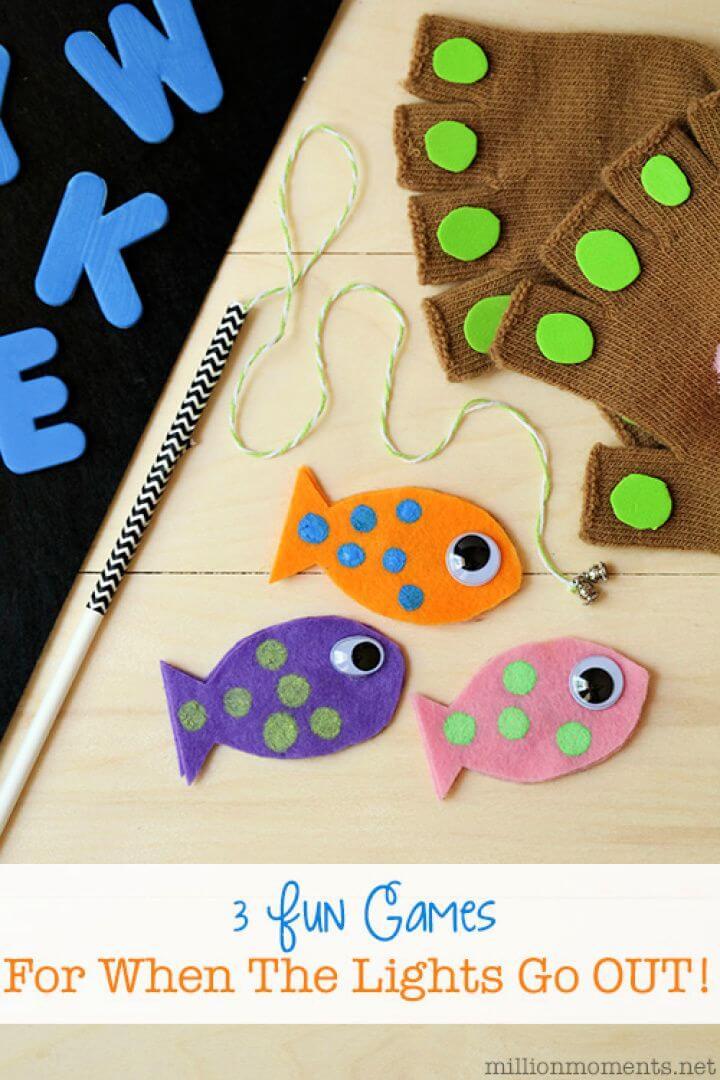 Make these cute funky thunder kits to help your kids ride out the storm fear. These little fellas will glow in the dark when the storm has taken away the electrical supplies. See the step by step guide in the tutorial along with pictures.
Tutorial: millionmoments
How To DIY Spin Art Rocks For Kids: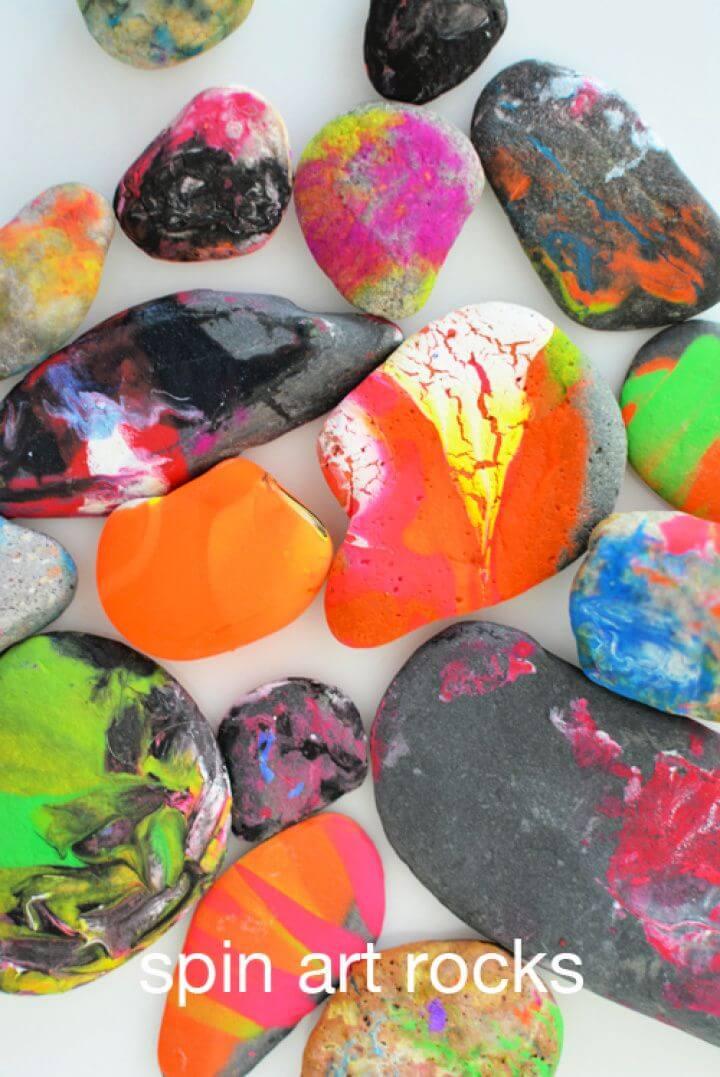 Make these ordinary rocks into this funky spin art craft! All you're going to need is a spinner, some rocks and color paints. See the details in the tutorial and have this fun day filled with colors with your kids.
Tutorial: mericherry
Make A DIY Starry Sky Lamp With Led Power: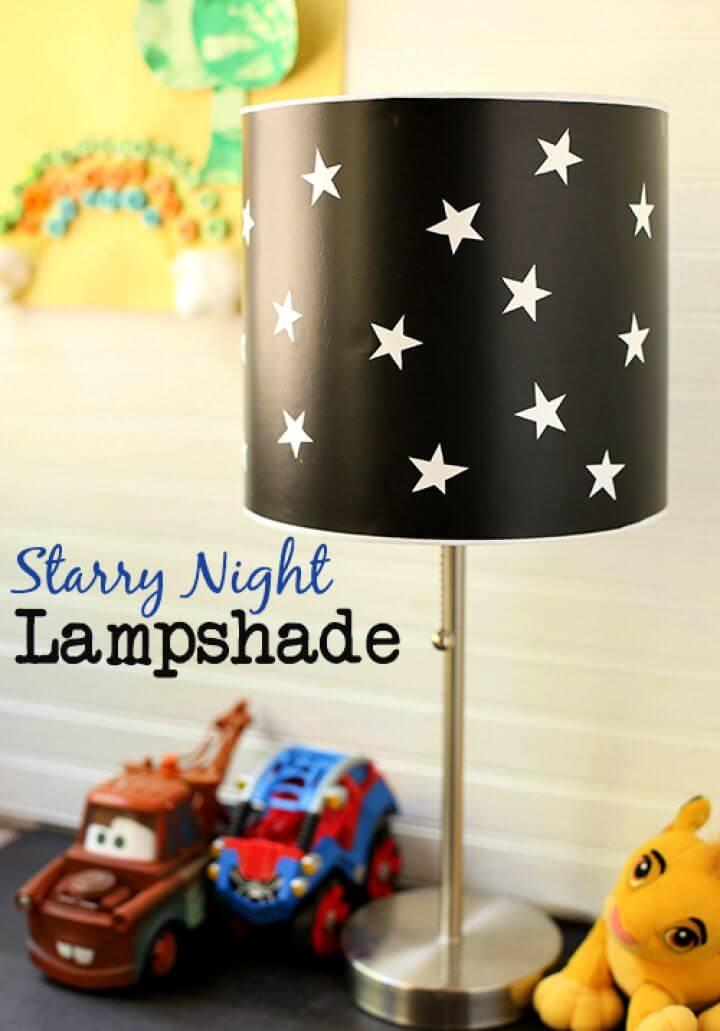 Everybody loves to stare at stars, especially as a child. Nothing would be better to have your own stars' sparkle beside your bed. Make this adorable starry sky lamp for your kids. Details and supplies required are in the tutorial.
Tutorial: millionmoments
Edible Gluten Free No Cook Playdough: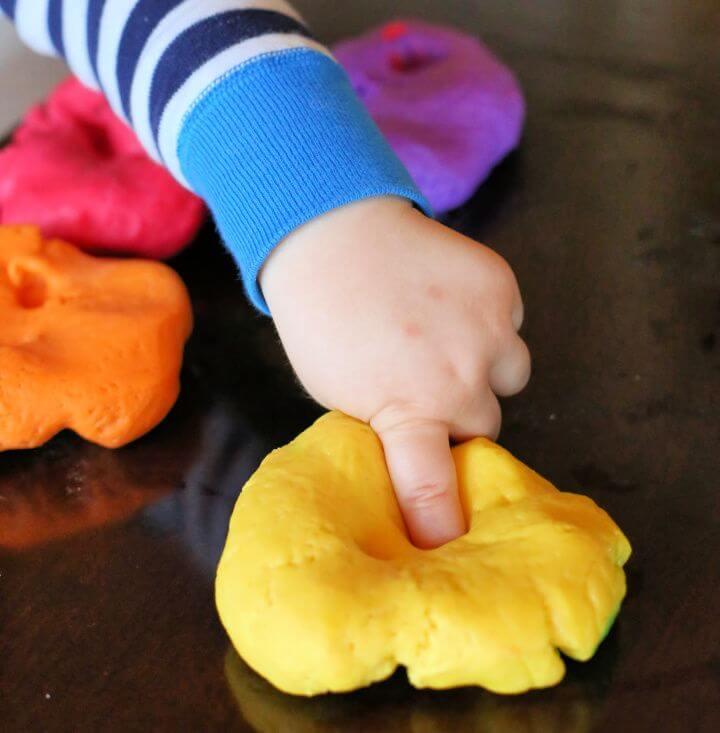 Playing with dough is the new favorite among kids everywhere. Making new things out of it after every minute is very appealing to these little ones. Rule out the gluten fear and make this totally safe gluten-free play-dough.
Tutorial: funathomewithkids
Best DIY Bug Collector Quiet Book Page: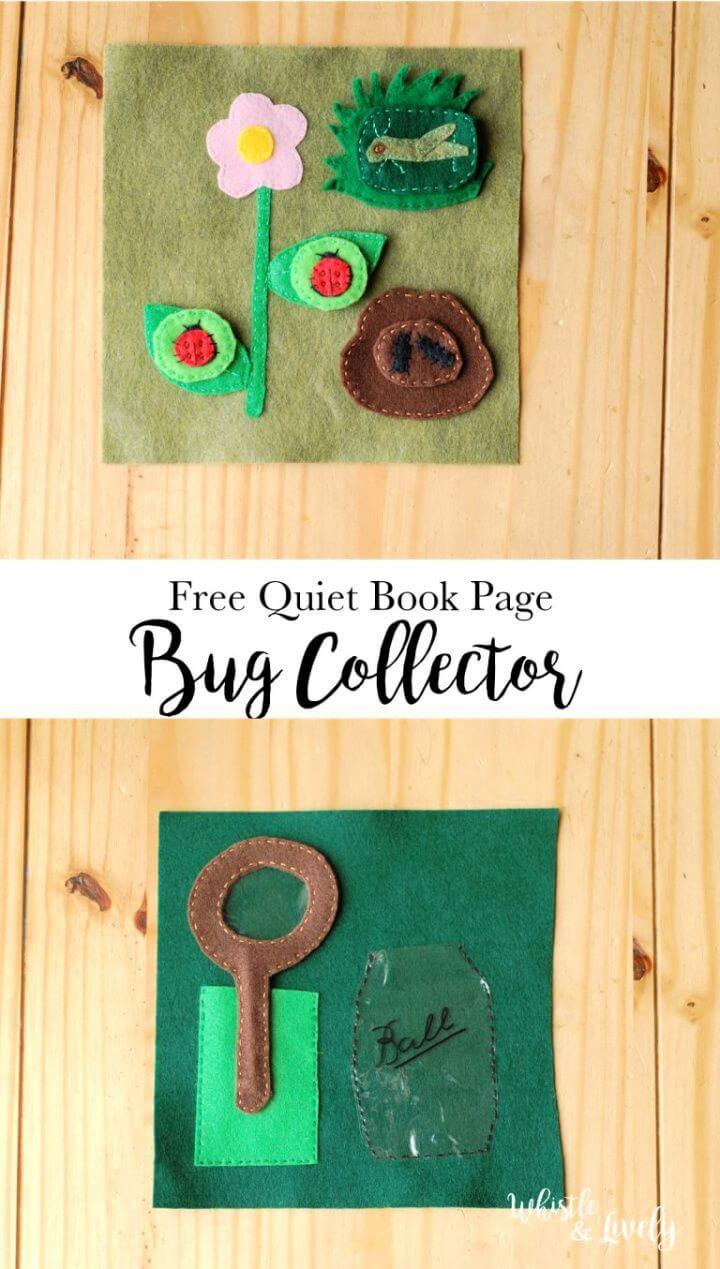 Is your little one in the exploring age now? What would be better than getting him his own bug collector quiet book! He's going to love it. See the step by step guide in the tutorial.
Tutorial: whistleandlively
These DIY crafts for toddlers can not only add fun to your little one's day but also work on and enhance his motor and sensory skills. All these arts and crafts ideas are very inexpensive to make and will keep your kids happily and productively occupied. Happy Crafting!