Looking for ways to make your home efficient, organized, or easily change its style? Concerned you might have to break the bank to do it? Never fear, we've done the research for you. Here are seven easy solutions that you can do yourself while staying on budget.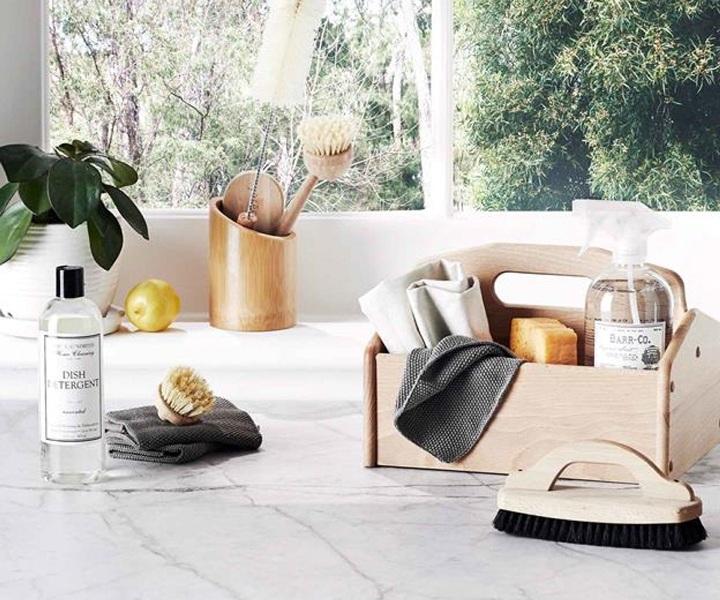 1. Redo Your Laundry Room
Besides the washer and dryer, there are three things you need in a laundry room.
Organization – You can change your whole laundry experience by adding a countertop for folding.
Storage – A few overhead cabinets for storing cleaning supplies will improve the look of your space and keep things off the floor.
Lighting – Add some bright lights for stain spotting and to lighten the feel of the room.
As a bonus, consider installing snap-in rubber floor tiles. They're easy to install, and they only take minutes to clean.
2. Rethink Your Power
The ultimate DIY experience is signing up for your own source of electricity. Community solar projects have made switching to solar so easy that all you have to do is sign up to choose solar  and you're done. You don't even have to install anything, which makes this by far the easiest solution in the article. To switch to solar, simply visit choosesolar.com.
3. Wallpaper One Wall
Here's why you should consider adding wallpaper to one wall of a room that feels boring.
It's a quick way to add fun colors and patterns to a space.
You can take a plain room and make it stand out. It's almost like a wall of art.
It'll give the room a whole new look and feel without having to paint the whole space.
4. Put In A Closet Organizer
Wire shelving systems increase storage space, don't collect dust, get everything off your closet floor, and are easy to install for under $100. All you need is a drill, a hacksaw, some basic hand tools, and measuring tape. Start with measuring to make sure you get the right shelf size.
5. Make Your Own Art
The artwork you display in your home can say a lot about you, so why not write the message yourself? Here are a few suggestions.
Grab some canvas and make your own abstract painting.
Make your own wall hanging, clock, or plant holder.
Whatever you choose to make will add creativity and joy to your space, while showing visitors who you are.
6. Install Rollouts In Your Cabinets
Kitchen cabinet rollouts make finding the pan or sheet you're looking for easy and they take less than an hour to install yourself. They're great for storage and they come in   so you can pick what you like. Make sure to measure the cabinet several times before you pick out the rollout you want to buy; ordering the wrong size is the most common mistake.
7. Use Unique Storage Solutions
Every home needs storage solutions, and there are ways to make them cute and creative.
Decorate an old magazine rack and use it to keep your cutting boards, aluminum foil, and plastic wraps organized.
Put small baskets inside kitchen drawers to store your non-refrigerated fruits and vegetables so they're not out on your countertop.
Keep old egg cartons to store your single-use coffee pods in. You can organize by flavor and they won't constantly be falling over and rolling away in the drawer or cabinet.
These seven solutions will help you transform your home into a whole new space. All you have to do is get started, and don't forget the measuring tape!