The busiest time of the year for homeowners has arrived as temperatures started rising and the backyards, gardens, and patios require an urgent makeover. If you want to spend quality time outdoors, enjoying your view and making the most of your relaxation oasis, these DIY gardening projects will drastically change the appearance of your green space, turning it into a piece of heaven.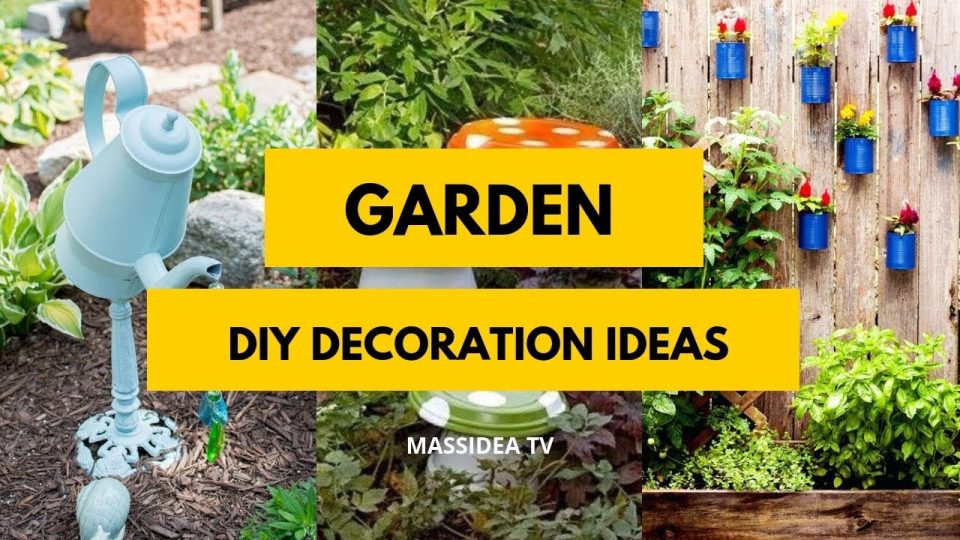 Install a fire pit
Adding a fire pit to your garden is a simple, affordable, and revolutionary idea that will make all your friends and neighbors jealous.
The idea of a fire pit goes perfectly with cold fall or early spring nights where you still want to breathe fresh air, sip on your favorite glass of wine, and share memories with your loved ones.
The easiest way to build a safe outdoor chimney is to dig a hole about 1-2 feet under and line it with stone. Make it big enough so the fire won't spread too high and the heat won't be unbearable when you get close to it. Add a cast-iron grill on top if you want to fry marshmallows or make a cup of hot cocoa.
Don't forget to also stock on tons of s'mores fixings or wood logs to create the perfect bonfire for when your friends come.
Turn a small shed into a dining room or wine room
The trendiest thing you can do right now is to turn a regular, old tool shed into a cool new place where you can hang out alone or with your besties. Wine sheds are the ultimate desire of most mothers who can't seem to get a moment alone, away from their kids.
For this little DIY project, you're going to need to remove everything that you previously stored inside. Paint the interior walls of your shed with bright or pastel colors and add decorative garland lights across it.
You can fix a bar top on one of the walls or simply add a tall table or a cabinet that serves as a deposit place for your choice of liquor. Decorate the walls with paintings or plant pots and set up a table made of reclaimed wood with a glass top. A couple of chairs, stools, and some decorative pillows and blankets will set the right vibe.
Turn a ladder into a vertical garden
This easy DIY project is perfect for small balconies, patios, and backyards that need a little TLC. Pick up an old ladder made of wood and paint it in your choice of color to match the rest of your outdoor decor.
Add wooden battens with the help of screws and sandpaper each of the surfaces for a smooth, splinter-free finish. You can paint each of the battens in a different color or choose a monochrome pattern.
This place will easily become a vertical garden where you can grow your choice of fresh veggies and herbs. Cilantro, mint, dill, rosemary, oregano, chives, and even onion, tomatoes, chilis, or lettuce can spring out of small flower boxes added on each part of the ladder.
Vertical herb gardens can also be achieved with the help of wood pallets. Screw some hose clamps into a vertical wood pallet that leans against a wall or a railing, and you'll have the perfect place to store and grow fresh herbs in small plant pots.
You can choose to paint the pallet or keep its original color – just make sure you add a weatherproof layer of lacquer or coating to prevent the wood from chipping, breaking, or being damaged by seasonal changes.
A spice garden is also a great method to keep pests away, including raccoons, ants, fleas, bedbugs, roaches, and other insects or small animals. Sure, if you want something with effective results then professional deterrents and pest repellants are better choices, but spices are worth a shot if you want both a beautiful and functional patio.
Use old shutters to make tables and chairs for your garden
If you like the idea of recycling old pieces of wood such as beams, cabinet doors, mirrors, and even shutters or windows, there are infinite ways to give them a new life and integrate them into whimsical patio decors.
One quick idea to save money on outdoor furniture and create original pieces is to put together four old window shutters as if you would make a fort. Add two other pieces of cut wood to serve as the top and bottom of the table and screw or glue the pieces together. In less than one hour, you can create a beautiful brand new table, cabinet, or nightstand.