A patio can be a great place to unwind as you enjoy a decent dose of outdoor air, or perhaps host a barbeque with friends and family every weekend. But more often than not, the level of enjoyment that it can provide depends on how much space you have and how you decorate it.
Going with the latter, have you looked at your patio and thought it could use some sprucing up. If so, here are six fun and easy patio additions you can consider.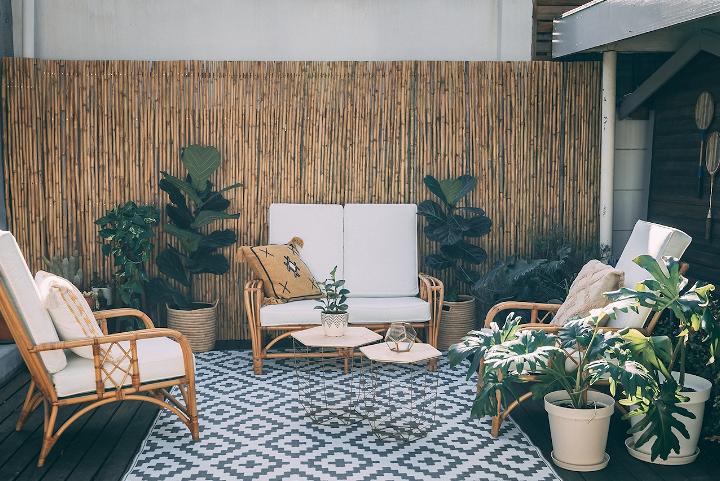 1. Add Some Greenery
Adding greenery to your patio can go a long way in making the space more relaxing and aesthetically appealing. If you don't have enough space to start a small garden on your patio, you could consider growing hanging plants or even potted plants. And for what it's worth, taking care of the greenery on your patio can also double up as a rewarding hobby.
2. Introduce Comfortable Seating
Whether it's some cushioned chairs, benches, or even bean bag chairs, adding comfortable seating to your patio can make a big difference in the overall enjoyment of the space. Besides the type of seating, make sure to consider factors like the size of the seating area, its purpose, and the layout of your patio. It's also important to consider choosing outdoor furniture that's more resistant to weather damage.
As opposed to pieces that you'll have to bring outside and take back inside every time you want to chill on the patio, why not create a cabana kind of shade if you have some decent relaxation space?
3. Consider Adding a Water Feature
Adding a water feature to your patio can greatly enhance the look and feel of your outdoor space. Not only will it provide a focal point for your patio, but it can also create a relaxing and serene atmosphere. There are a variety of water features that you can choose from, so be sure to select one that best fits the style of your patio and your personal preferences.
4. An Outdoor Fireplace
An outdoor fireplace is a great addition to any patio. It provides a focal point for the space and can be used for cooking, entertaining, or simply relaxing. Outdoor fireplaces add value to your home and can be enjoyed year-round.
Unless you know how to build an outdoor fireplace, however, a fire pit may not be the easiest addition to include on your patio. The good thing is that you can always approach an installation professional. Nonetheless, some of the most important factors to consider when designing one include:
Choose a decent location for the fireplace
Consider the type of fuel you will be using (wood, gas, or electric)
Have the fireplace size in mind – the right size for your patio
Consider building a masonry chimney
5. Don't Forget Good Outdoor Lighting
There are many scenarios where you may want to consider using your patio at night. Perhaps you simply want to get some breeze as you enjoy the sight of the full moon, or you simply need to relax with a special family member having chit-chat.
Whichever the reason, being surrounded with thoughtfully installed lighting can go a long way in creating just the right ambiance. From lanterns to solar lights, and string lights there are many patio lighting options that you can choose from to bring the outdoor space to life at night.
6. Fun Patio Accessories
From throw pillows to outdoor rugs, a bar cart, or even an outdoor game, the list of fun accessories you can add to your patio is literally endless. For instance, adding a bar cart to your patio is a great way to entertain guests.
It's also a great way to keep your drinks cold and your glasses clean. On the other hand, adding a few outdoor games can help keep your guests entertained. While the outdoor rugs keep their feet warm and dry, throw pillows will help ensure comfortable sitting.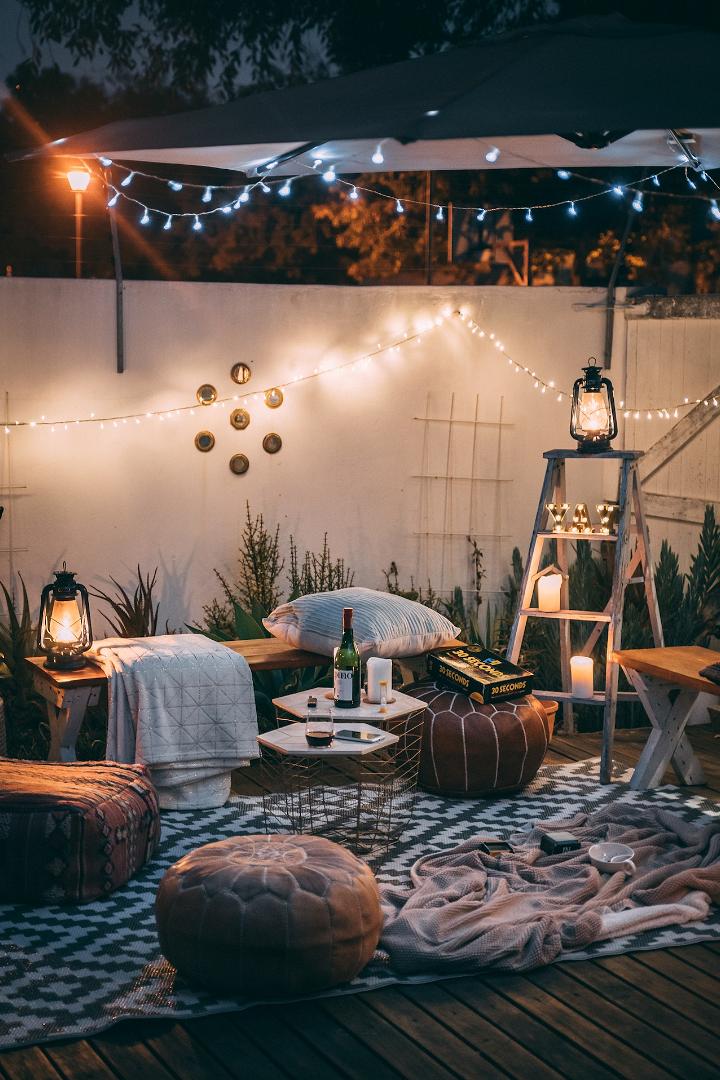 If you're one of the homeowners lucky enough to have a patio, the above patio additions can go a long way in enhancing functionality, aesthetic appeal, comfort, and convenience in your outdoor relaxation space.