Your house represents your personality, your likes, and preferences. Of course, there's much more than what meets the eye, but when someone parks in your driveway, they make up their mind about you judging from how well you have kept the garden or patio furniture.
If you are building or remodeling your house, this might be the perfect time to put some extra thought into it.
Don't worry if you can't hire an interior designer for your house, and you can get the job done perfectly on your own. People who love DIYs and know their way around tools can work wonders with house interiors.
The best part is that you can completely transform your living space by following the suggestions from interior experts and lifestyle gurus.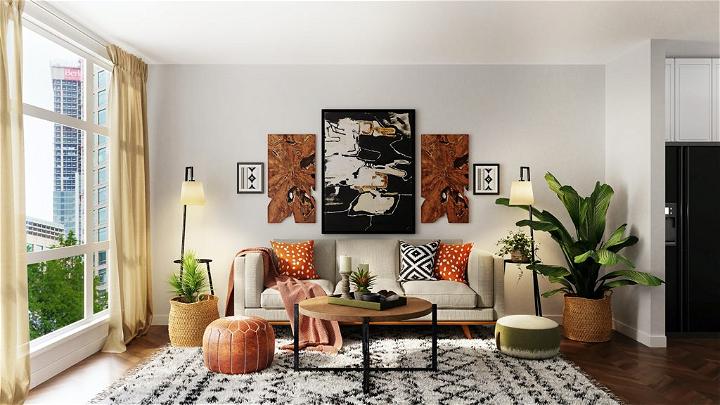 Define your vibe
Before getting into details, you have to choose what kind of style you are going for. This is the very first step in transforming any space. Interior designers often make 'mood boards' for conceptualizing the kind of vibe they want to create.
You can choose comfortable, cozy, warm, funky, and minimalistic; whatever floats your board.
You can also take inspiration from lifestyle magazines or catch on about the latest interior designs at Pinterest. With every kind of information available so readily on the internet, you can get a great deal of inspiration and choose your direction.
Invest in furniture
Buying good quality furniture is a must. Think of it as an investment. Sourcing a few sturdy furniture pieces is far better than having flimsy furniture scattered all around the house.
A dark-colored oak Chest of drawers with natural wood strains looks classy yet timeless. Maybe it's time to chuck the outdated furniture into furniture storage and start with renovating your house from scratch.
Good quality sturdy furniture will last a lifetime. A good cozy sofa can complete the look of the living room. You can also refurbish some old furniture if you have any family heirlooms or antiques.
Less is more
Remember this rule, and less is more no matter how big your house, office, or living space is. The sure-fire way to make any space classy is to keep decorative items at a minimum. You do not have to occupy every corner with a side table or floor-length lamps.
Overdoing the furniture while doing the interior is uncomplicated. We know you want to do your best, but don't overdo it along the way.
Add statement pieces
The easiest way to add some personality to your house is by placing a few statement decorative pieces at places that catch the eye. You can go for a wall full of pictures and antique frames, a wall full of decorative hanging plates, or a large framed mirror with intricate woodwork on the sides.
Having a little fun with decorative items can also work in your favor. Bold, vibrant colors can also act as statement pieces as they look pretty pleasant. Your statement decorative items should represent you as a person. They should be modern and contemporary.
Get on with the trend
Maybe it's time for the old bed to retire along with the big old sofa. The swing on your patio has to go too. Trends and styles are forever changing, and if you are someone who likes to keep up with all the latest trends, say goodbye to your decade-old furniture or store it in a storage unit.
Get some inspiration from architectural magazines to get an idea about the ongoing trends.
Fake it till you make
Can get wood moldings on windows and doorways, paint away! If you are any good with tools and handy-work, you can get most of the work done yourself.
Can't afford a custom-made marble countertop? Get one made in half the price with chips and epoxy resin, and it looks like the real deal. If you are short on budget, try putting adhesive marble paper on the countertop. It gives a great look and holds on pretty well.
You can also add quirky patterns on the walls by printing out stencils yourself. Painting a wall yourself is much cheaper than getting wallpaper installed.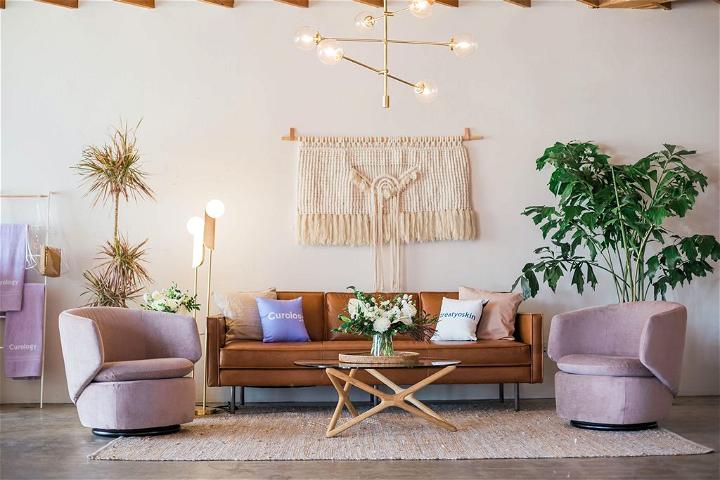 Play with lights
Lighting is your best friend when you are redecorating. Keep some outlets open for natural light as it always favors the space. Luckily you can find decorative lights, hanging lamps, floor lamps of contemporary and modern designs easily.
You can transform hallways and porch space by playing with lights. Warm and bright lights can set the mood of the room. With the right kind of light, you can add an exciting feature to any space.
Splash of colors
Gone are the days when people used to play it safe with neutral-colored furniture such as beige, brown, black, and white. You can go for a muted tone in a room, but setting up a whole space in such a theme will become monotonous and boring.
According to the latest interior design trends, adding pops of colors in spaces is necessary. It brings life to the room. You can also do color blocking with several bold colors in the form of art framed pictures, colored curtains, or bright colored vases. Once you start placing color-coordinated pops of decorative items, the look of the whole living space will come together beautifully.
Up to date
Once you are done with the walls, floors, windows, and empty spaces, it's time to give more consideration to densely used areas. Give special attention to washrooms, kitchen, and living rooms.
What you can do is add tech-savvy gadgets and appliances to your kitchen countertop. Television, sound system, and security alarms also contribute to the interior of your house. Make sure you choose the one that goes with the look of your home.