As we age, everyday tasks and activities that we once took for granted become more challenging. From making dinner to taking a shower, life can start to feel like one big obstacle course. This is especially true for elderly people who often find themselves struggling with mobility and balance issues. But just because life becomes more difficult doesn't mean it has to be less safe.
There are plenty of simple changes you can make to your home to help your elderly loved ones live a safer and more independent life. In this blog post, we will discuss some of the most important ones. So whether you are caring for an elderly parent or grandparent, read on for some helpful advice that will make your home a safer place for them to live.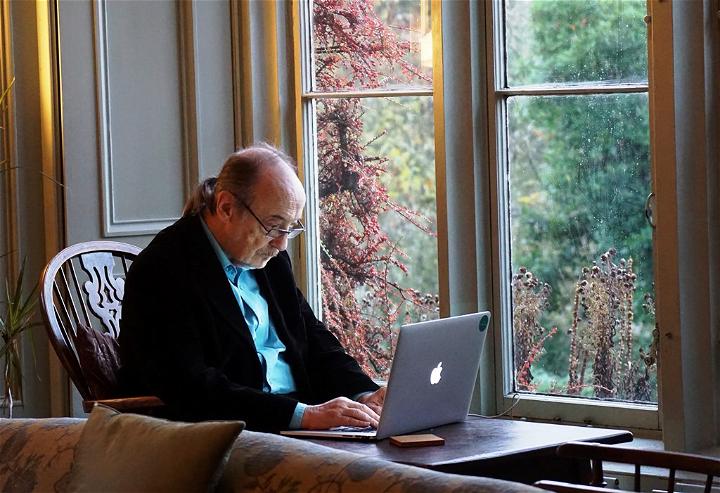 Install Stair Lift
Stair lifts or elevators can be a great addition to any home where someone struggles with mobility issues. They provide a safe and easy way for elderly people to navigate stairways without having to rely on their strength and balance. If your home has more than one level, installing a stair lift can be a lifesaver for your loved ones. Not only will it make their life safer, but it will also give them back some independence.
When choosing the perfect setting for your needs, there are a few things you need to keep in mind. First, you need to make sure that the model you choose is rated for someone of your loved one's weight and height. You also want to make sure that it can accommodate any special needs they might have, such as a disability or limited mobility. Once you have found the perfect solution for your home, be sure to have it installed by a professional to ensure that it is done correctly and safely.
Remove Tripping Hazards
One of the most common accidents among elderly people is falling. And one of the leading causes of falls is tripping over objects that are left lying around. To help prevent your loved ones from taking a tumble, it is important to remove any potential tripping hazards from your home.
This includes things like loose rugs or floor mats, electrical cords, and clutter. You should also make sure that any stairways are well-lit and free of obstacles. If your loved ones use a walker or cane, be sure to clear a path for them so they can move around easily without fear of tripping. Just keep in mind that even small objects can be a tripping hazard, so it is important to do a thorough sweep of your home regularly. If you need some assistance with this task, consider hiring a professional home health aide to come in and help out. While it might cost a bit of money upfront, it could end up saving you a lot of money in the long run by preventing a costly fall-related injury.
Install Smart Home Technology
Smart home technology can be a great way to make your home safer for elderly people. There are a variety of devices that you can purchase that will allow you to remotely monitor your home and keep an eye on your loved ones. For example, you can get a smart thermostat that will automatically adjust the temperature based on the time of day and whether or not someone is home. This can help prevent accidental fires caused by leaving the stove on.
You can also get smart locks that will allow you to lock and unlock doors remotely. This can be helpful if you need to let someone into your home but don't want to give them a key. There are also a variety of security cameras that you can place around your home, both inside and out. This way, you can keep an eye on things even when you are not there.
Install Grab Bars and Handrails
While we are on the topic of preventing falls, another helpful tip is to install grab bars and handrails throughout your home. Grab bars can be placed in strategic locations like next to the toilet, in the shower, or near the staircase. Handrails, on the other hand, can be installed along stairways and hallways to provide extra support.
These devices can help your loved ones maintain their balance and stability, making it less likely for them to take a fall. Plus, they can give you some peace of mind knowing that there is an extra level of safety in place in case your loved ones do stumble. Just be sure to choose to grab bars and handrails that are made from sturdy materials and properly installed so they can provide the maximum level of support. They should also be coated with a non-slip material to further reduce the risk of falls.
Install Smoke and Carbon Monoxide Detectors
Fires and carbon monoxide leaks are two of the most dangerous threats to any home. But they can be especially dangerous for elderly people who might not be able to react quickly in an emergency. This is why it is so important to install smoke and carbon monoxide detectors throughout your home.
Be sure to place them in strategic locations like near bedrooms and on every level of your home. It is also a good idea to test them regularly to ensure that they are working properly. You might even want to consider getting a monitoring system that will notify the authorities in case of an emergency. This way, you can have peace of mind knowing that help is on the way even if you are not at home.
Make Sure Your Home is Well-Lit
Poor lighting can be a major safety hazard for elderly people. It can make it difficult for them to see obstacles in their path, which can lead to falls. Poor lighting can also make it harder for them to see the buttons on appliances, which could result in an electrical shock. To help reduce the risk of accidents, it is important to make sure that your home is well-lit.
Consider installing additional light fixtures in hallways and stairways. You might also want to invest in LED bulbs, which emit a brighter light than traditional incandescent bulbs. Just be sure not to place lamps or other light sources near any flammable materials, as this could create a fire hazard. And if your loved ones have trouble seeing at night, consider getting them a nightlight to place by their bed. This way, they can safely get up to use the restroom without having to turn on a bright bedroom light that could disturb their sleep.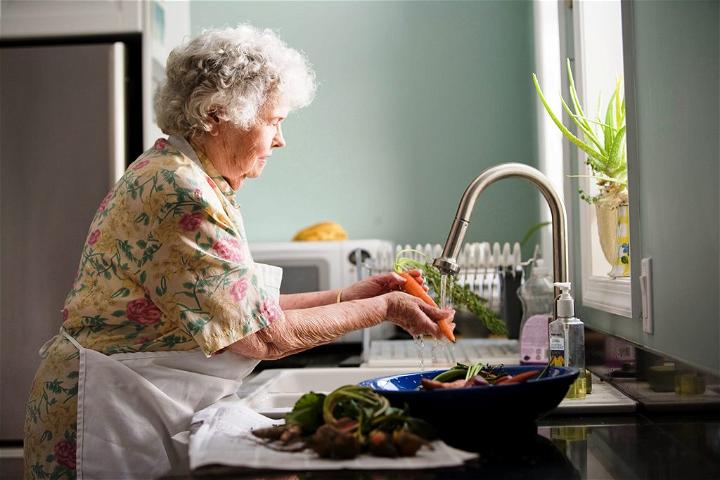 Making your home safe for elderly people does not have to be a difficult task. By taking some simple precautions, you can help reduce the risk of accidents and make your loved ones feel more comfortable in their own home. Just be sure to take the time to assess the specific needs of your loved ones and make changes accordingly. With a little bit of effort, you can make your home a much safer place for everyone.