Your birthday is coming up, or maybe you want to throw a surprise party for a loved one? Surely you would like everyone to remember this event for a long time.
Spending time with friends is a great opportunity to get a little crazy and let your imagination run wild. If you have a large garden, you can decorate it beautifully and create a fantastic atmosphere so that everyone feels comfortable. Just remember that any party can get out of hand, so it might be better to hide these wonderful vases that will probably be broken.
The best parties are full of small but cheerful things like a karaoke contest. Come up with different games and activities to involve your guests. They will surely be delighted.
A spectacular event requires excellent music and delicious food so that the guests do not starve after hours on the dance floor. Colorful drinks will also make the party unforgettable. Or, you can put even more effort into planning really surprising things.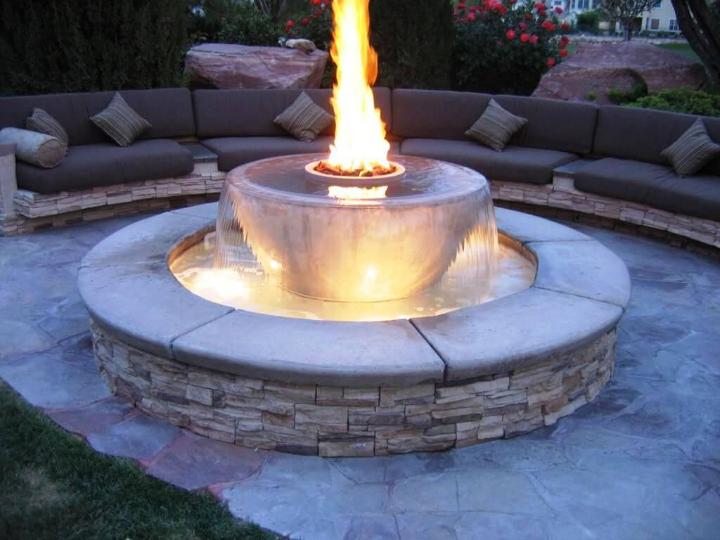 In this article, we will show you what to think about when planning a truly spectacular party.
Fire Fountain
Are you wondering what to put in front of the house to properly welcome your guests and give them a taste of what they will discover when they enter your home? A fire fountain would be the best idea! This spectacular feature will make your guests rub their eyes in amazement. The fire blowing from the fountain is unexpected and will undoubtedly make your party crazy.
This is something that nobody has a chance to see every day, so you can consider it a great way to impress your guests. You can be sure that the fountain will be popular as an original background for photos. Everyone will want a fire fountain selfie!
Photo Booth
A photo booth is a perfect way to capture any spectacular event. Your friends will be delighted that, waking up in the morning, they will be able to relive the pleasant moments of this crazy evening. You can rent a photo booth for a few hours; you don't need to have it for the whole event. By doing this, you will save some money.
Make sure that the company from which you are renting the photo booth provides you with various props that you can use for photos. Colorful wigs and large glasses will make the images unique. You can also prepare banners yourself, which guests can hold while posing for a photo. Put some funny inscriptions there!
Tents in the Garden
Even in the middle of an exceptionally hot summer, you can expect rain. You can't afford to let a change of weather ruin your party! The best way to fight back against Mother Nature is to prepare in advance.
The tents will protect your guests from getting wet. Just be careful of strong winds, because the tent may rise in the air unexpectedly (which would actually be very spectacular…)
Besides, the tent creates a very nice atmosphere, because you can hang lovely lamps and decorate the interiors.
Beer from the Tap
Do you think that you cannot feel like you are at a big music festival in your own garden? Nothing could be more wrong! It is enough to rent a beer dispenser and serve the golden drink to your guests. Try to ask about the possibility of renting a tap in a nearby pub – there should be no problem with that. All you need to buy is a barrel of beer, or two.
The beer will make a sensation. Such an idea is very original, and there is unlikely to be any criticism. If you are concerned about neighbors who might be unhappy with the noise, invite them at the start of the party while things are not yet in full swing and treat them to a beer. They will certainly turn a blind eye to further noise.
Dress Code
What creates the right atmosphere is the dress code. Ask your guests to dress according to the style of the event. You can arrange for everyone to come dressed in white or dressed up as their favorite cartoon character. Perhaps you know the Burning Man festival? This is an annual event that takes place in the Black Rock Desert of northern Nevada.
The attractiveness of this popular event lies in the participants who dress in colorful costumes and add fancy accessories. They often refer to fairy tales, mythology, and religious traditions, making the event very unusual. Nothing stops you from organizing a party like this at your house!
Conclusion
Of course, these are only examples, and the final look of your party will depend on your preferences, the guests and the occasion. Great fun often does not require a large financial contribution. The most important thing is your creativity and readiness to implement the craziest ideas. Guests will appreciate every detail that stands out, so pay attention to the little things that create the atmosphere!