Small garden rooms have become a trend in recent years, and it is not hard to understand why that is the case, especially in a time when house extensions have become so expensive. Pods are an excellent option for those looking for a small space to add to their existing home. By using a pod, one can easily save themselves from the hassle of getting permission from the authorities to extend one's house, a nuisance because of the construction, and last but not least, the effect constructing the extension will have on their pockets.
Garden rooms designed by urbanpods are one great example of how one can spend less money than house extension and get an extra space to do with as they see fit. Urbanpods offers a wide range of pods for customers to choose from according to their requirements and get it delivered to them in no time. Not only are the pods offered by urban pods are useful, but they also add around 10% value to one's property.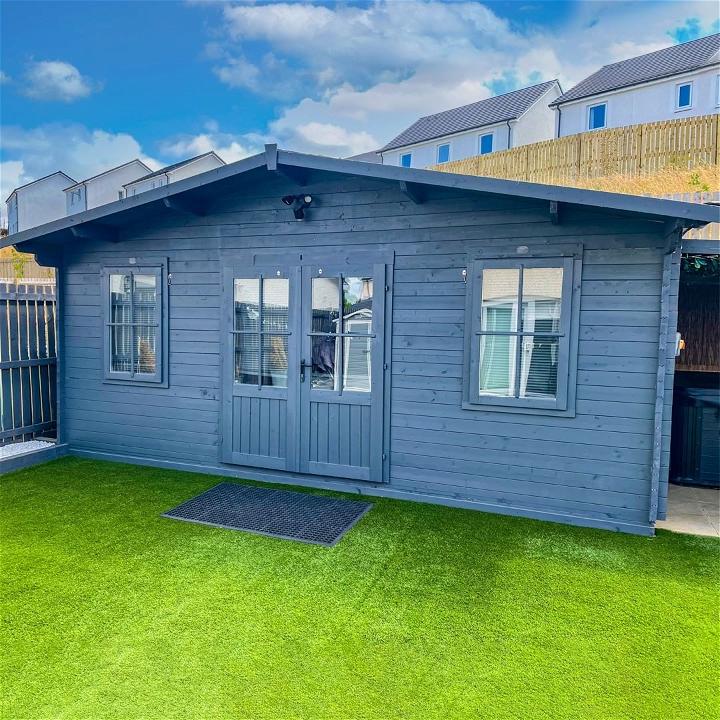 Since the space in a pod is very limited, one has to find ways to make the best of the space in their pod. Here are five ways one can get the most out of their small Garden Room designed by urbanpods.
1. Look for space-saving solutions.
Now, this one is pretty obvious. Since one does not have a lot of space in their small garden room, they first need to look for space-saving solutions, which start with throwing out what you don't actually need in your small garden room.
A small garden room is your retreat, a space where you can spend some quality time alone or with your partner; a space that is as close to nature as possible in crowded city life. And the best way to do just that is by throwing out stuff you don't actually need there. This is your retreat, not a storage space.
Another thing you can do is use shelving units, well-designed desks, and seating solutions to save as much space as possible in your small Garden Room.
Make the most of your walls by using shelving units to store stuff that you actually need in your small Garden room. These tall shelving units placed on the wall in a zigzag would not only provide you with storage options, but they will look aesthetically pleasing as well.
Well-designed desks and seats that can be folded when not required is another space-saving solution.
2. Spacious colour schemes and themes
By using spacious colour schemes and themes, one cannot only decorate their small Garden room, but they would also feel a bit more spacious. The trick here is using accents against the larger white coloured areas.
The other benefit of spacious colour schemes and themes is that they reflect light, which makes sure that you do not have to resort to indoor lighting every time you are at your retreat.
3. Use wall art
Now, you cannot do much to decorate your small Garden Room, but one thing you sure can do is decorate the walls of your small Garden Rooms. Using vase and stuff like that are a big no, but you certainly can use wall arts to give your small Garden Room a bit more 'homey' feeling.
Well-chosen wall art can easily take the small Garden Room to a whole new level. Do keep in mind that whatever you choose for your wall art would be the focal point of your small Garden Room as it is highly likely that it will be the only decorative piece in that space.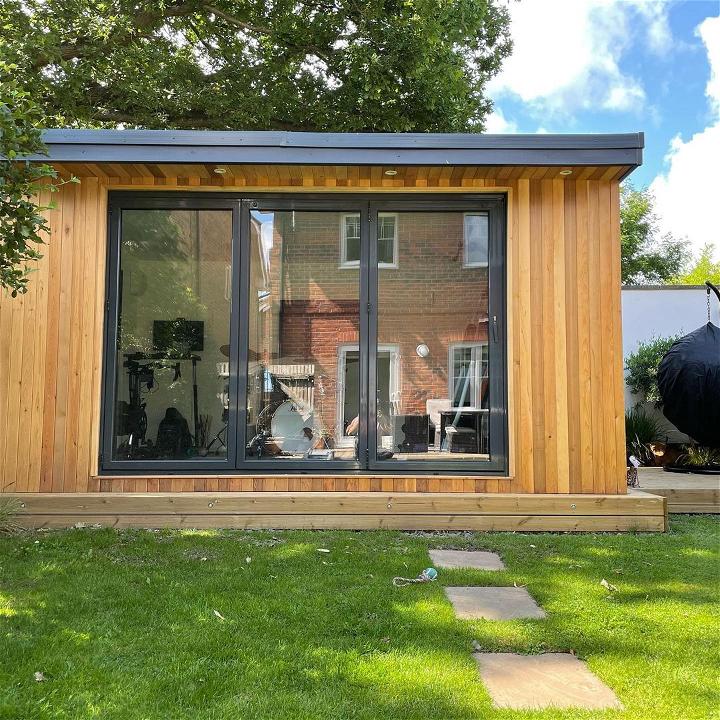 4. Space-saving sound equipment
Make the most out of the insulated space you have and use it to bring out the musician in you. Small Garden Room is the perfect place for one to experiment with their tunes; not only is the individual at a place they are comfortable in, but this way they wouldn't disturb other members of their household.
Although you should only take space-saving sound equipment. Take only the essential equipment with you in the small Garden Room and make the most of the racks, stands and adjustable holders to create a corner for you.
5. Functional furniture
If one looks for furniture for their small Garden Room online, they will find several examples of functional furniture that would serve their purpose well. But you could not just pick any of them, can you?
Only choose furniture that is foldable in nature, and if possible, substitute furniture with an alternative smaller sized version. Pull-out furniture is also another great example of functional furniture as it can be used for multiple purposes all at once.
Sofa Bed is another save-saving functional furniture example as they can be used as both a sofa and a bed if needed. And this way, you would also have a space for a guest to stay.