Between 25% and 30% of the workforce will be working from home by the end of 2021, reports Global Workplace Analytics, which is one reason why video conferencing solutions like GoToMeeting, Zoom, Google Meet, and U Meeting are holding sway in businesses of all sizes. Working from home doesn't mean simply putting on a comfortable pair of sweats and making endless cups of tea or coffee. It also means looking (and feeling) the part – whether you're on a conference call with your managers or you're giving clients a call to obtain crucial feedback. If you're thinking of how to style yourself for a typical workday, the following tips may help.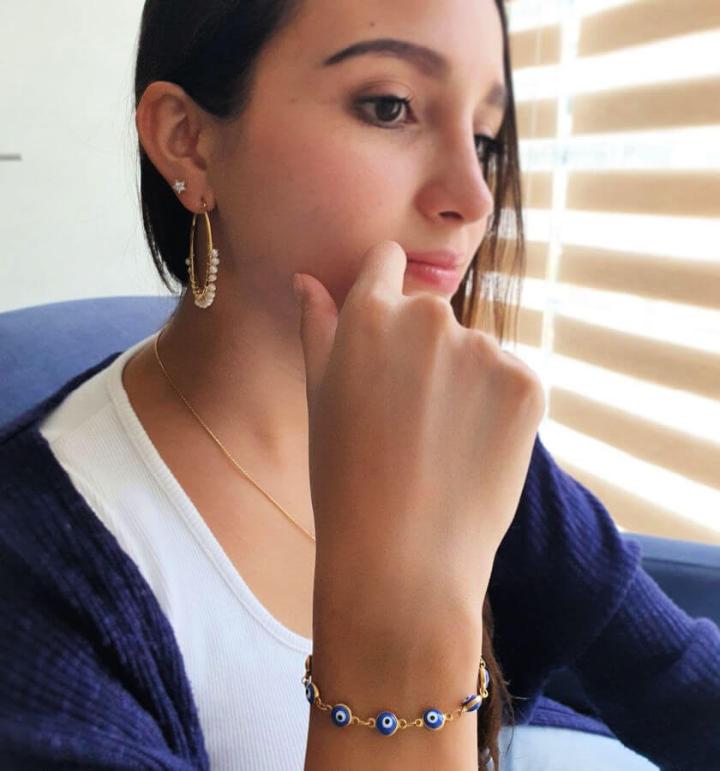 Dressing To Office Standards
You never know when your managers may request a last-minute video conference, or when clients may require your expert knowledge. Therefore, while it is okay to be slightly more casual at home, it is important to dress to industry standards as much as possible. If you are in law or finance, for instance, then wear a good, well-ironed shirt, and keep your jacket on the back of your chair just in case someone calls you for an ad hoc meeting. If you wish to put your spare time to use by making a DIY suit jacket, you can find a plethora of patterns for classic suits for under $15, and there are patterns for tops, loungewear, and other items you might enjoy sewing for different work occasions.
Adding A Bit Of Bling
Being professional doesn't mean you can't add a little bling to your outfits. In fact, some jewelry suits video meetings because it lends your look a professional touch – think a good watch, subtle earrings and bracelets, or a simple chain. Jewelry often pulls a casual look together, transforming a simple top and skirt, for instance, into a more elegant-looking outfit. Feel free to let your personality shine when selecting pieces – you can opt for colored stones, unique pieces, and even DIY rings and bracelets made from beads, faux leather, and other materials. The key is to keep it simple (unless, of course, you work in a creative field like fashion or graphic design – then you can really liberate the fashionista in you and express yourself fully through your look).
Incorporating Casual Items Into Your Wardrobe
On days on which you know you are free to work on your own, make sure you are comfortable but still chic enough to greet visitors at the door or to make a casual call to work colleagues. You can make daily wear such as cut-out-tops (just cross over the straps of a sports bra and wear a long-sleeved, low-cut Lycra top over the bra); overall dresses (sew a denim overall top to a skirt or pair of pants); or an easy kaftan dress (which will barely take a few minutes to make on a sewing machine). Casual outfits should feel good but also look relatively chic when you are on calls with friends and family.
If you're working from home, there is still plenty of opportunities to show off your sartorial flair. For formal video conferences, ensure you look just as you would at an in-person meeting, donning a suit and (if required in your industry) a tie or formal jewelry. You can also look online to get a fancy nail polisher from sites like Coteshop as your hands are often visible during a video meeting. For casual calls, feel free to be more creative, dressing well enough to still look the part while feeling comfortable when your only company is yourself and your computer.