Gold color is something that looks elegantly beautiful as well as glamorous and unique from all other colors. We have already shared some amazing and interesting ideas of making and transforming boring and simple objects into some incredible cool items with less expense and time.
Want a pencil or stationary holder? Go grab some useless empty containers and a golden colored spray to create your own gold foil to impress your friends when they visit you for a combine study. All these ideas are so amazing to try them real soon. If your children are bored with their multi colored legos , have you not tried painting or spraying them all, in a perfect and extreme gold color ,if you haven't then do it today. They will surely look more exciting for not only the kids but also for the adults to play and make structures with them. Most of the people if not everyone must have some kind of bear jars at their homes or in the stores of their kitchens or pantry, these are honey or candy jars. What you can do with these empty jars is paint them golden and use them as artificial plant vase on the side tables of your living rooms. In the same living area , the pillows can also be dramatically transformed into fabulous DIY gold foil pillows. These Top 15 DIY Gold Paint Project With Tutorials are so cool to handle alone , you can enjoy doing them with your friends. If you are a painting lover and can handle canvas artistically , add some creativity with you artistic skills to create a basic canvas painting with a touch of gold.
Try doing the DIY gold paint projects to your wardrobe too. Why not turn the sneakers into gold sneaker by simply spraying or painting them in golden color. Do you have bar stools at home? I bet you have never thought of doing something creative to them. So here we present to you the idea of painting the seats of the bar stools golden.Looking for a touch of gold for the center piece in your formal living area? Try painting some smooth rocks golden and decorating them in a tray with the candles to create a perfect decoration item. You can also paint decoration bowls into golden color to match with the gold theme. Mirrors also look finished and formal if given a gold touch on the frame. If you have some useless bulbs at home that are not working turn them into a gold dipped bulb vase for a change.
Try these ideas on weekends and enjoy a different look to your wardrobes, lounge, study tables and much more depending on your own creativity you can alter the ideas accordingly.
Rose Gold Foiled Pencil Cup: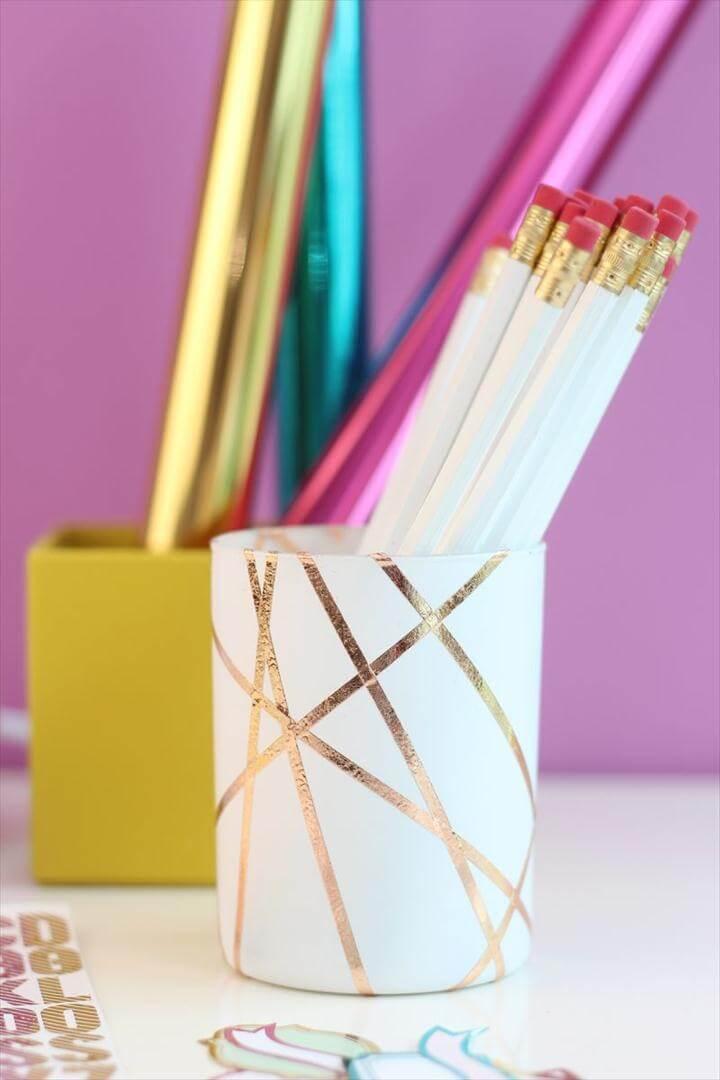 Image: damasklove
Gold LEGO's

: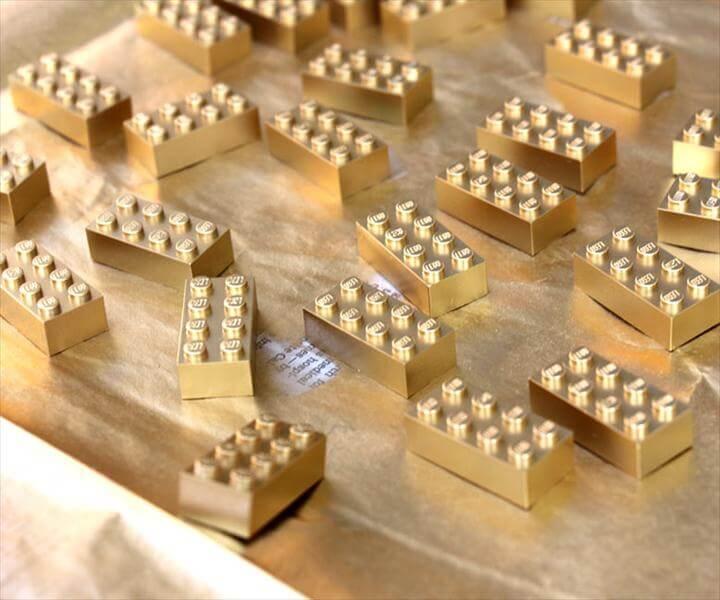 Image: ournerdhome
Gold Honey Bear Vase: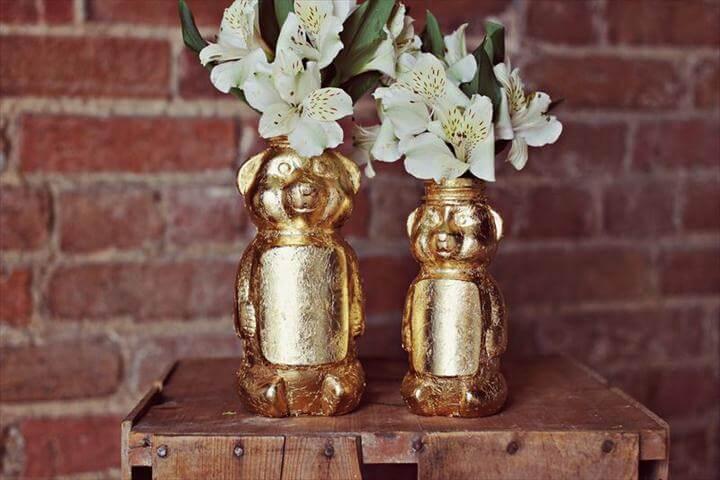 Image: abeautifulmess
Gold Foil Pillow: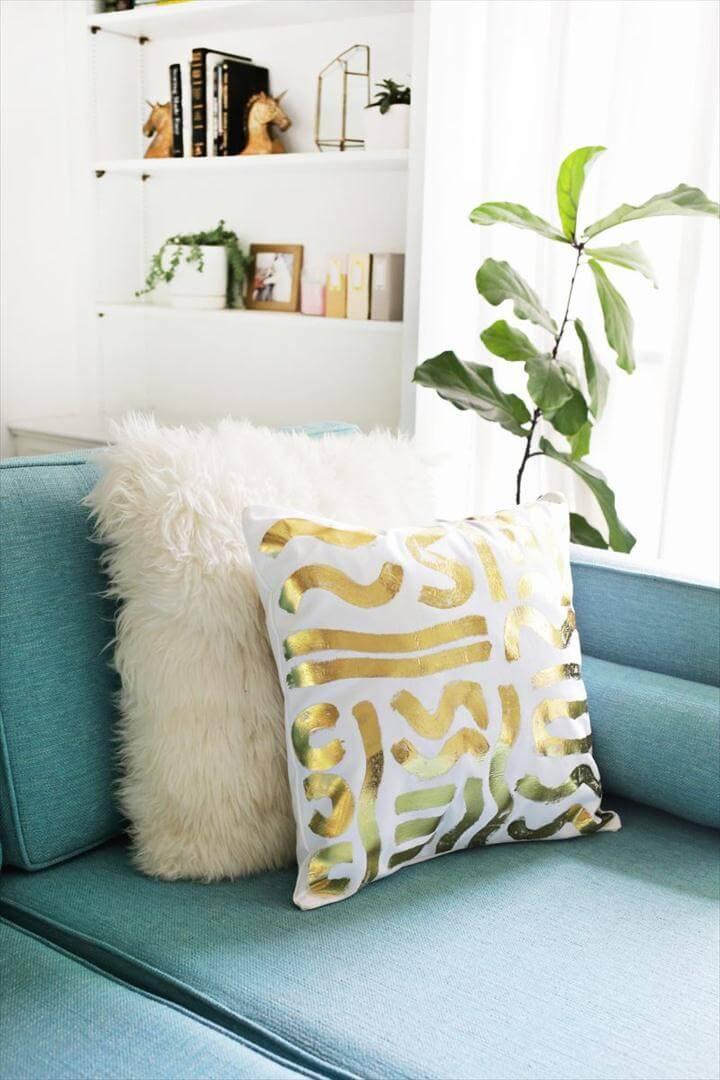 Image: abeautifulmess
Basic Canvas Painting

:
Image: joann
Gold Sneaker: DIY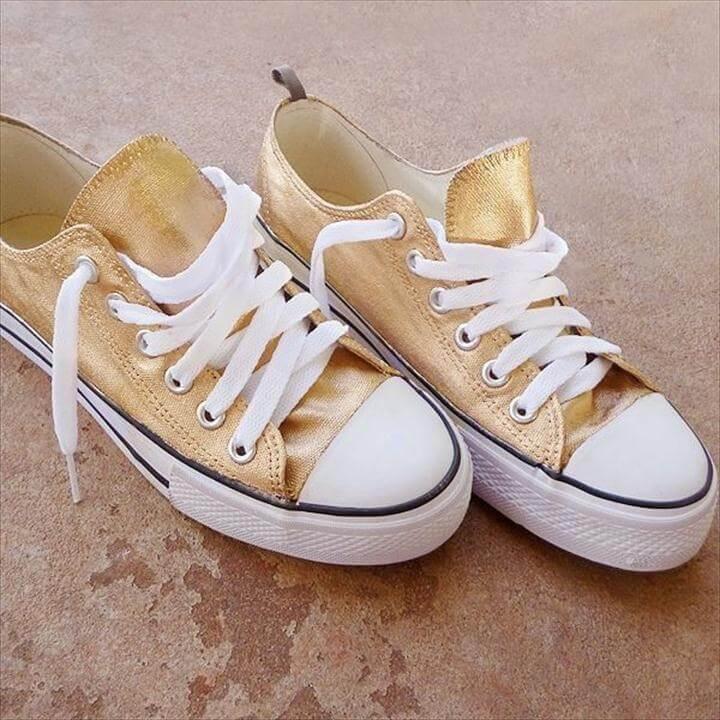 Image: dreamalittlebigger
Gold Accents Barstools: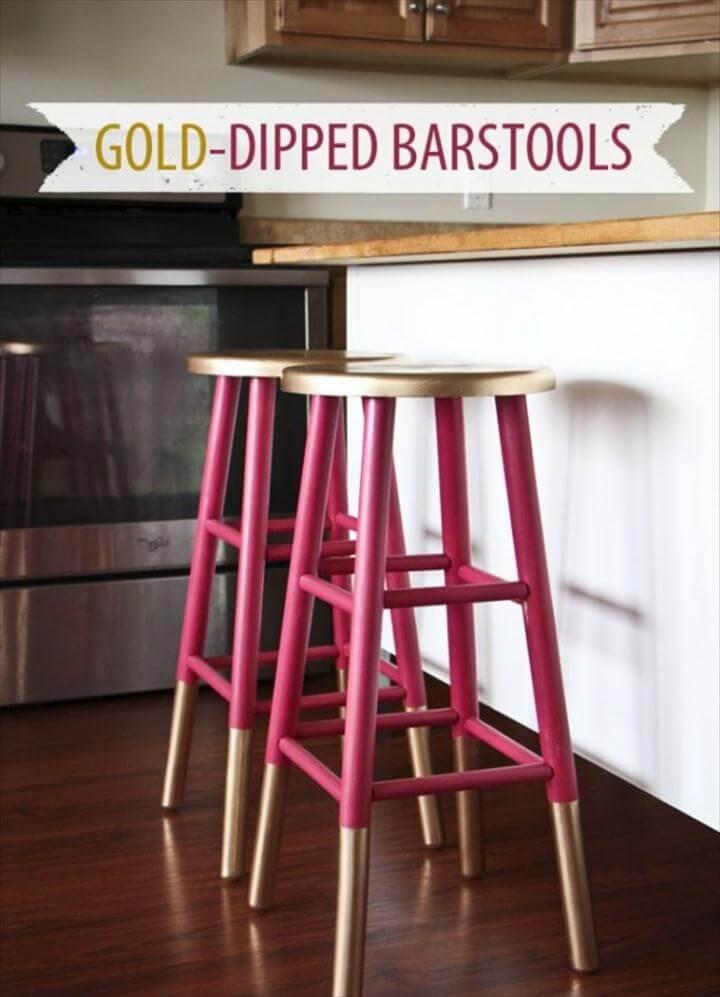 Image: honeybearlane
Gold Spray Painted Vases With Fake Flowers

: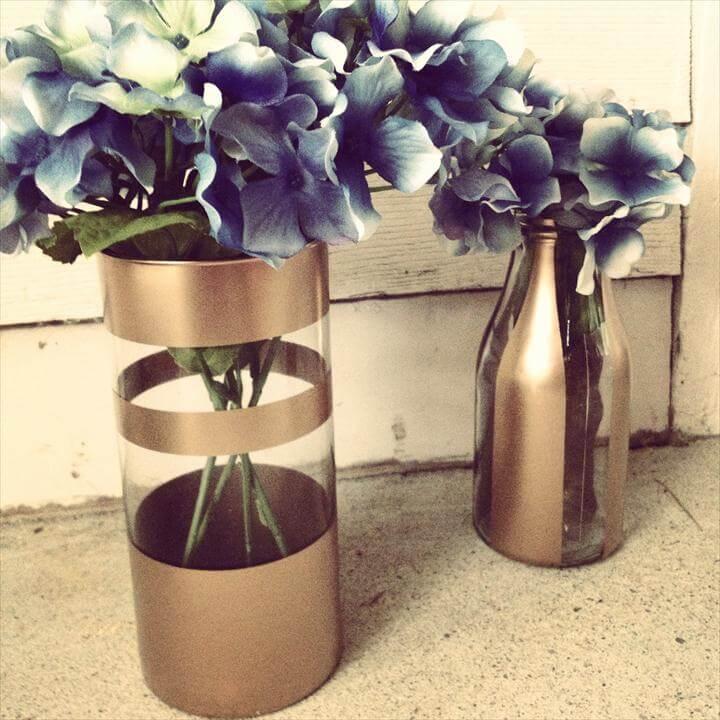 Image: brittanyestes
Gold Rock Candle Centerpiece

: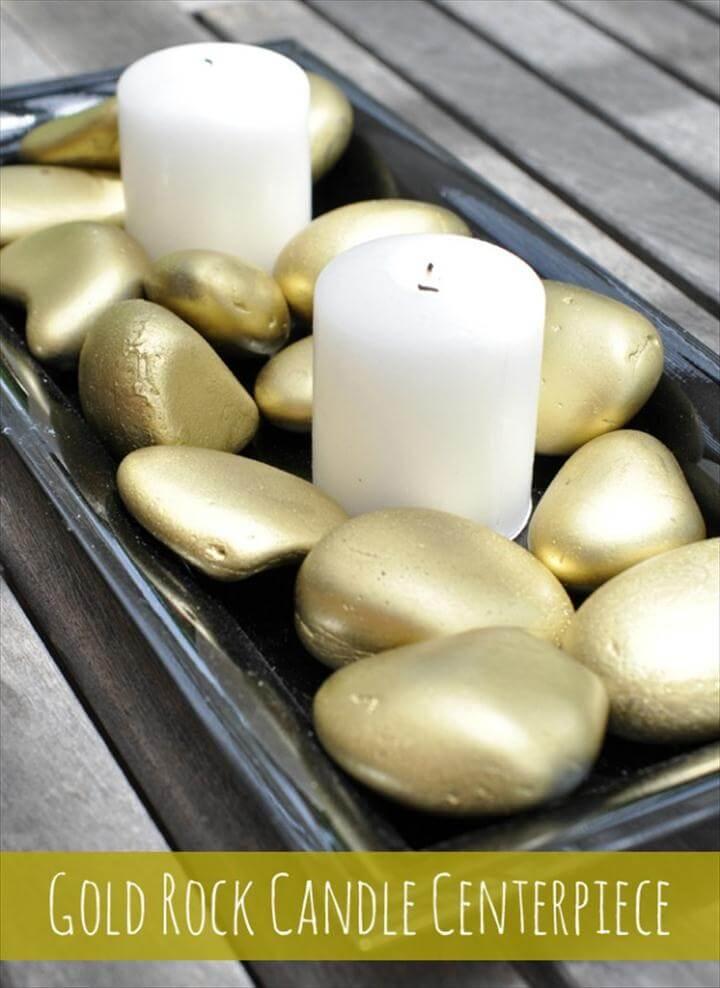 Image: chicacircle
Gold Sequin Heart

: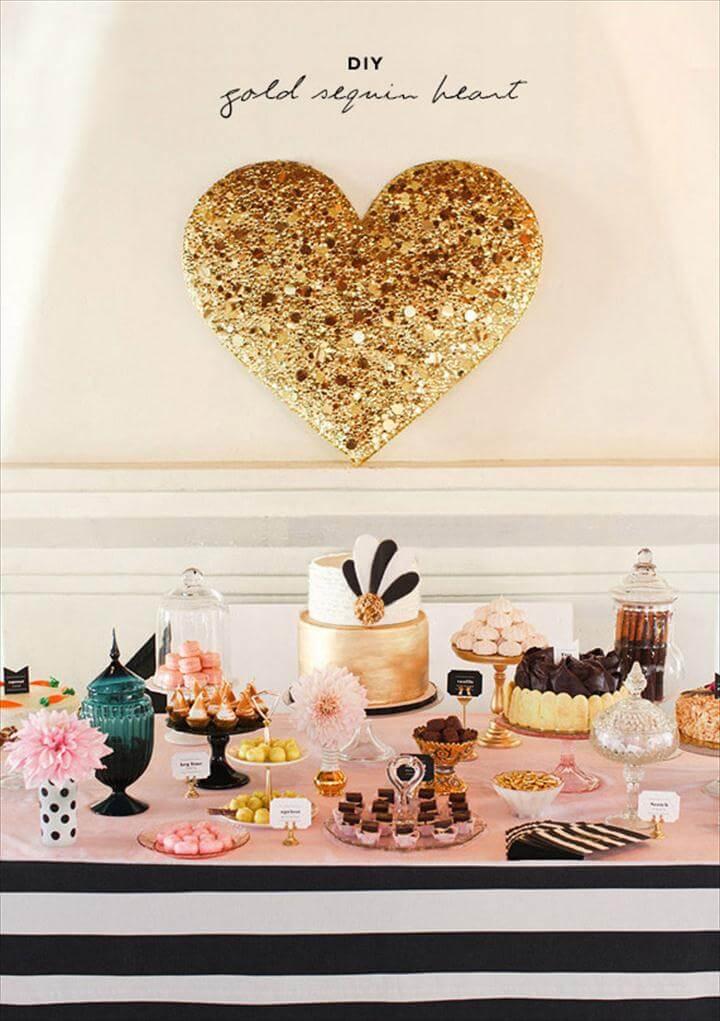 Image: 100layercake
Painted Bowls

: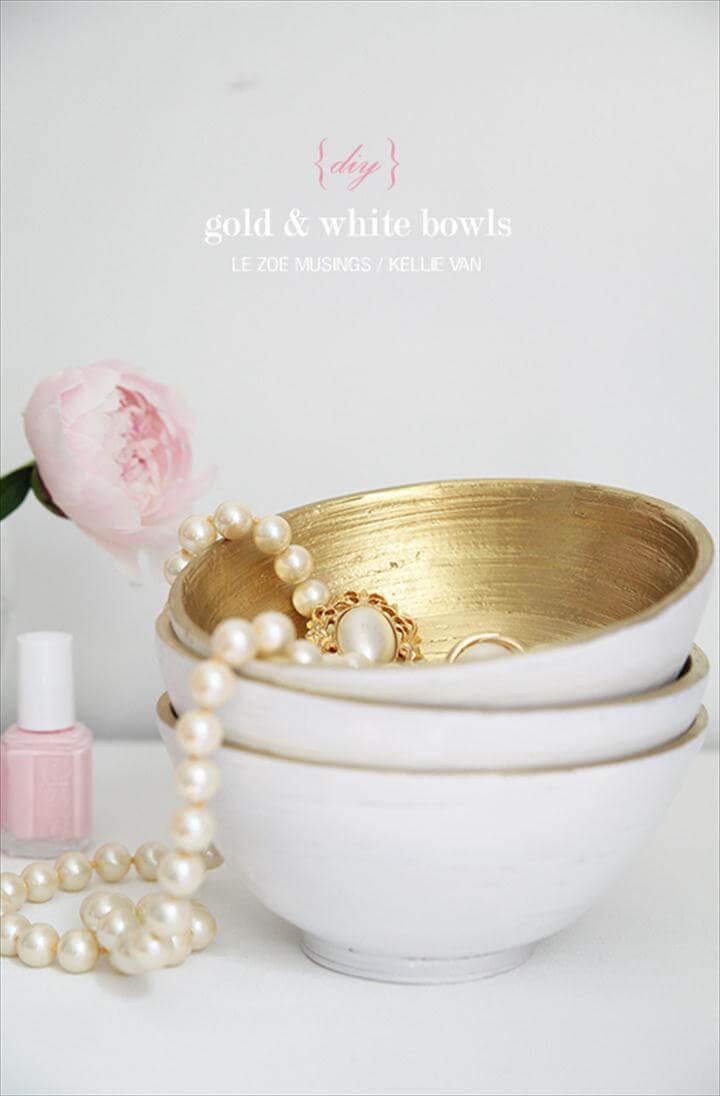 Image: lezoemusings
Non Toxic Paint Vases

: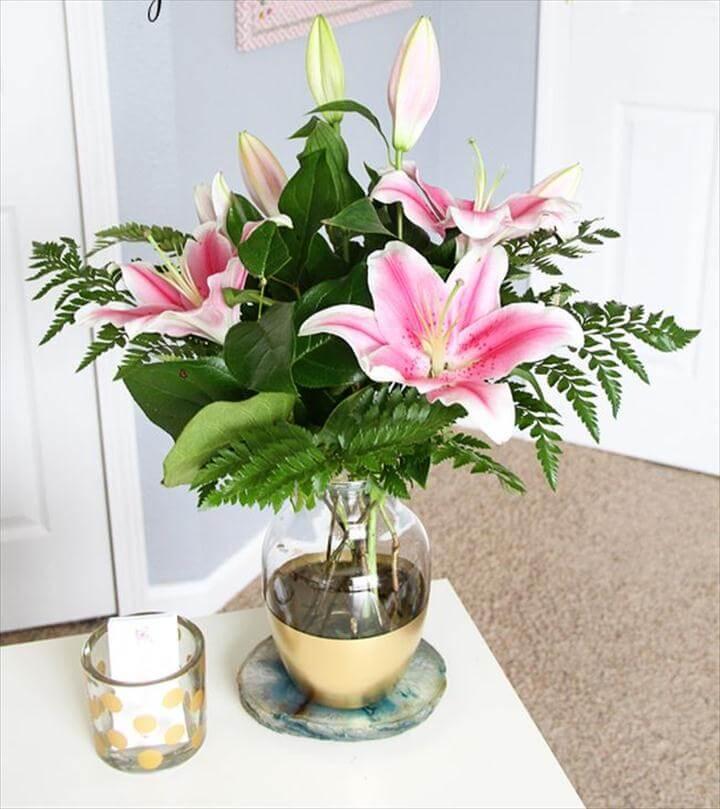 Image: twotwentyone.net
Gold-Dipped Mirror: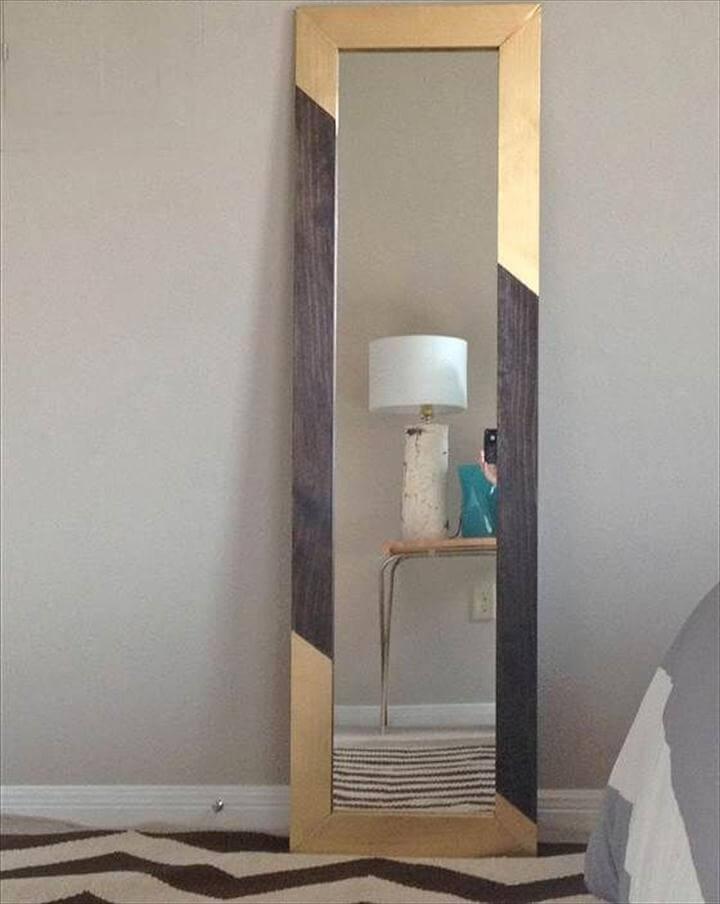 Image: prettyprovidence
Wall Art Gold Leaf

: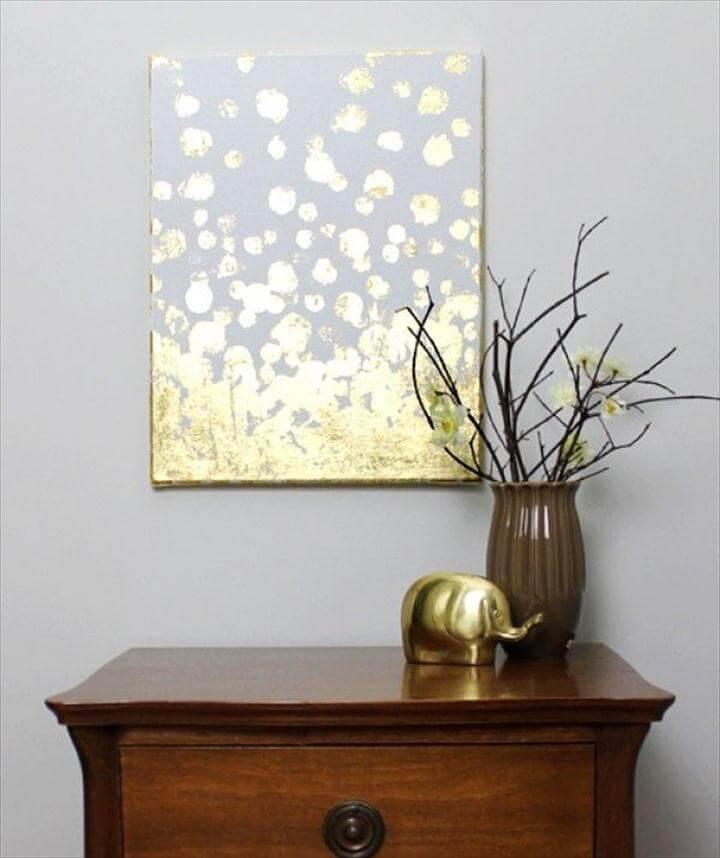 Image: ohcuriosity
Gold Dipped Bulb Vase: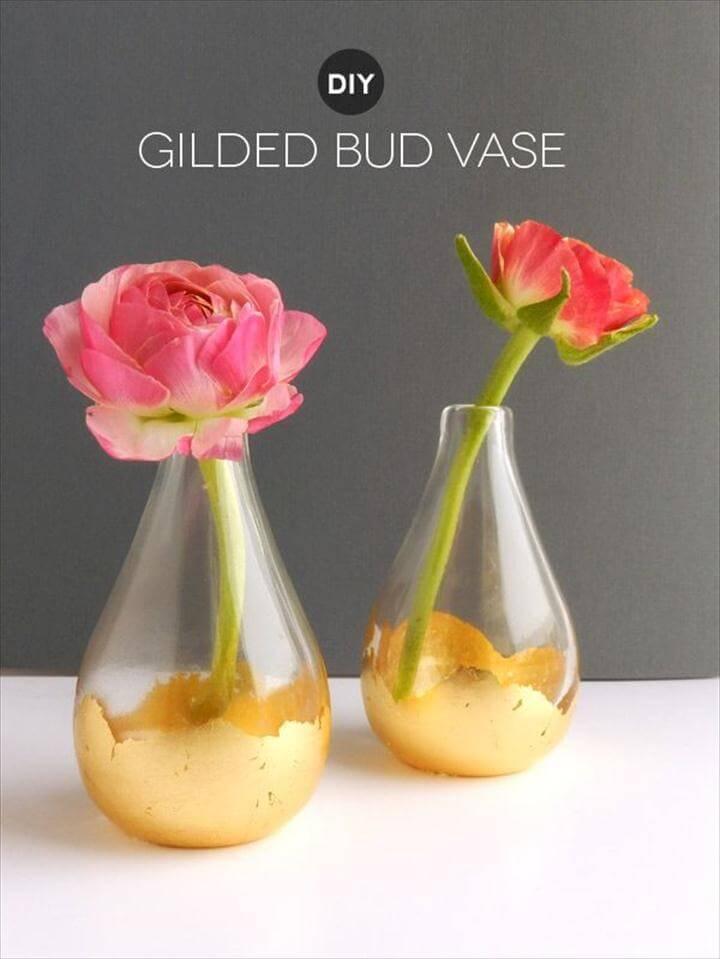 Image: sasandrose