When you want to create something unique and unusual you need some inspiration and that can come from anything around you or anything in your head belonging to your imaginary world. So if you have been longing long for the cactus to bring in your house but have not been successful in doing so then our today's post is a true savor for you. You can create plenty of fun and exciting versions of the cactus with these top 43 DIY cactus crafts ideas that would your surely stir your creative soul. These cactus would be more gentle and beautiful then the original ones for not being painful at all.
You can use a huge variety of the items to create these absolutely stunning cactus crafts for your home decor and bring some totally fun and cool vibes there. The real cactus may hurt the kids with the spikes but these crafty ones would instantly win their hearts with their sheer cuteness and adorable beauty. Cactus planters, hanging decors, garlands, cushions, centerpiece and lot more can be created with this lovely cactus theme to adorn your home decor with. And you don't have to buy any special crafting material or tool to whip off these cactus crafts as they are too cute and fun to be done with the basic crafting skills and techniques
Paper, card board, fabric stash, yarn, pebbles you can use all these easy to find supplies and turn them into the lovely dessert rose called cactus. You would surely need the paint to color them and bring that realistic feel into them. You can hold them in vases, pots, planters for a more natural look or you can hang them on walls or display on the tables, mantles or shelves for an eye catching look in different spots of the home decor. Even if it is your first time with these cactus projects you can easily work on them as each idea has been provided with the tutorial links in bolds.
DIY Cactus From Pebbles: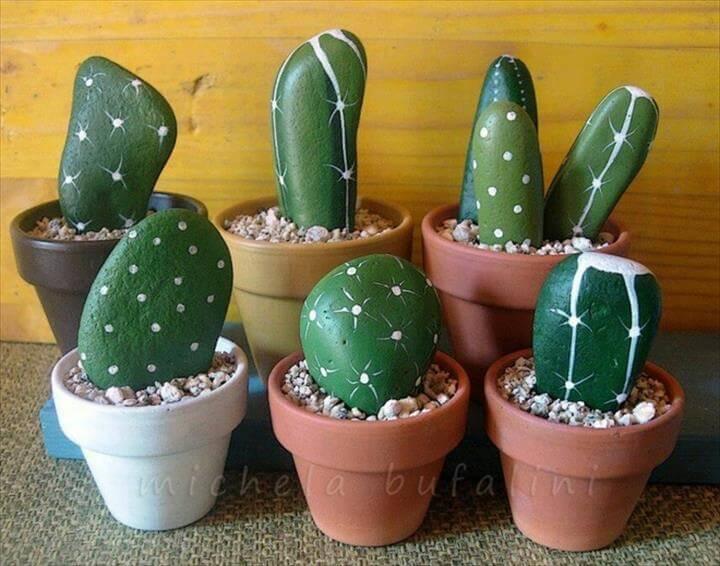 Image: tumblr
Cactus Pin Cushion

: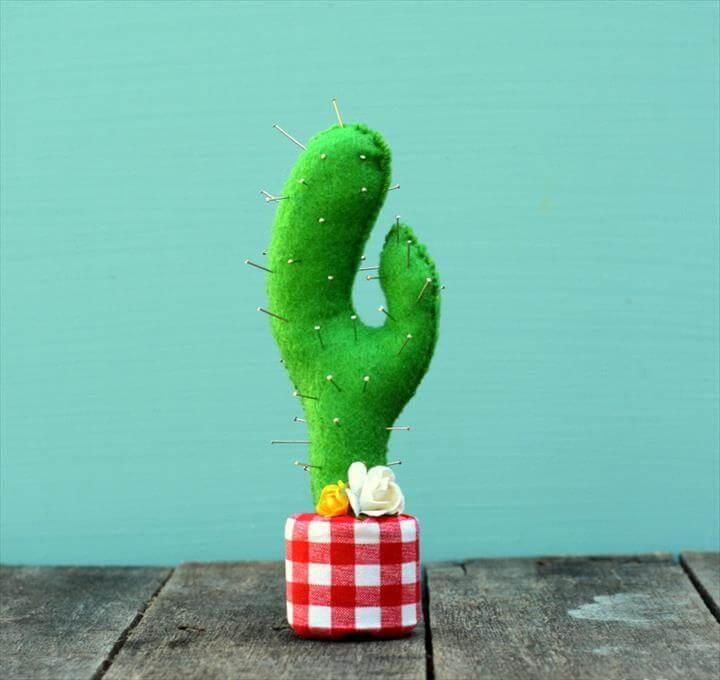 Image: mysocalledcraftylife
Cactus Pinatas

: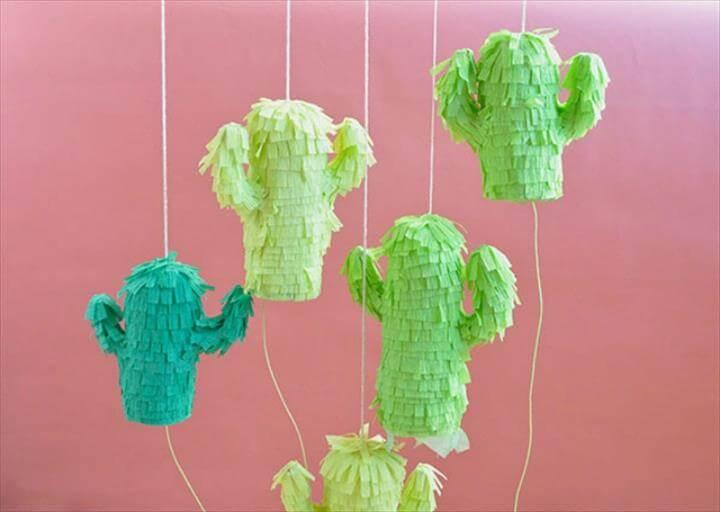 Image: ohhappyday
Crochet Cactus

: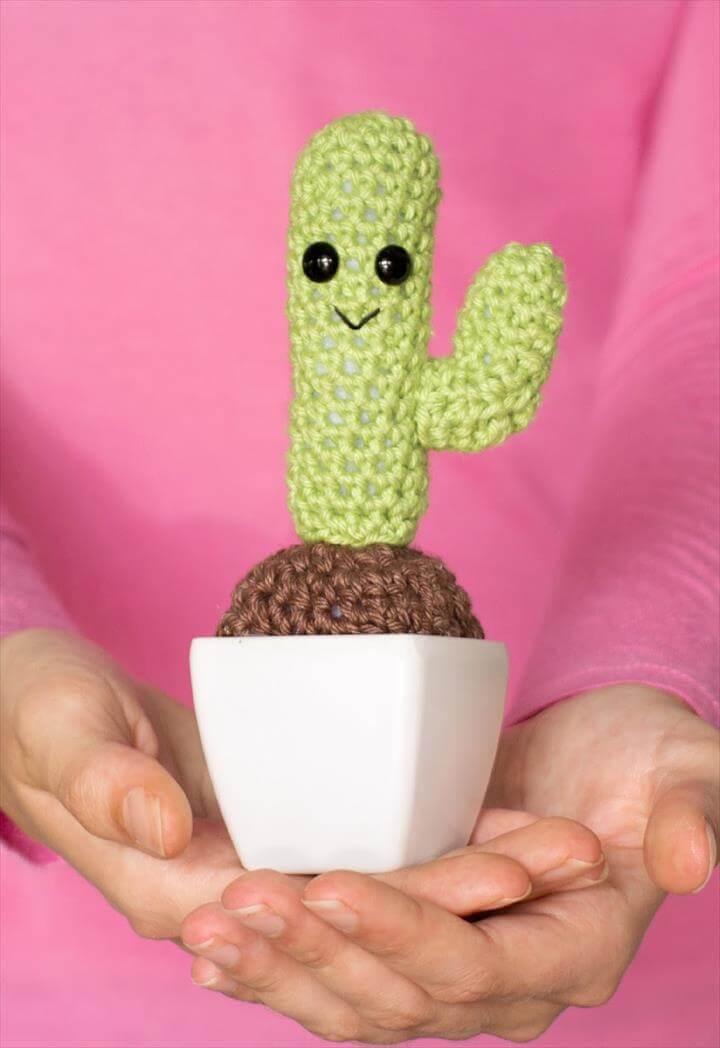 Image: hopefulhoney
Cactus Pincushion

: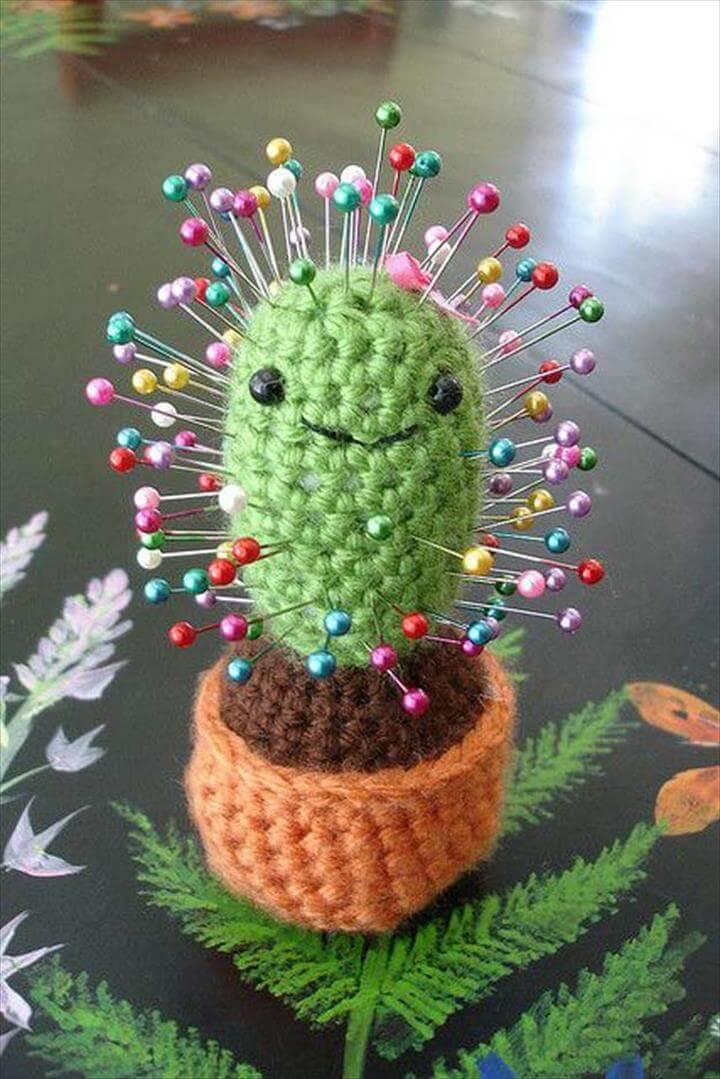 Image: ravelry
Cacti Planter

: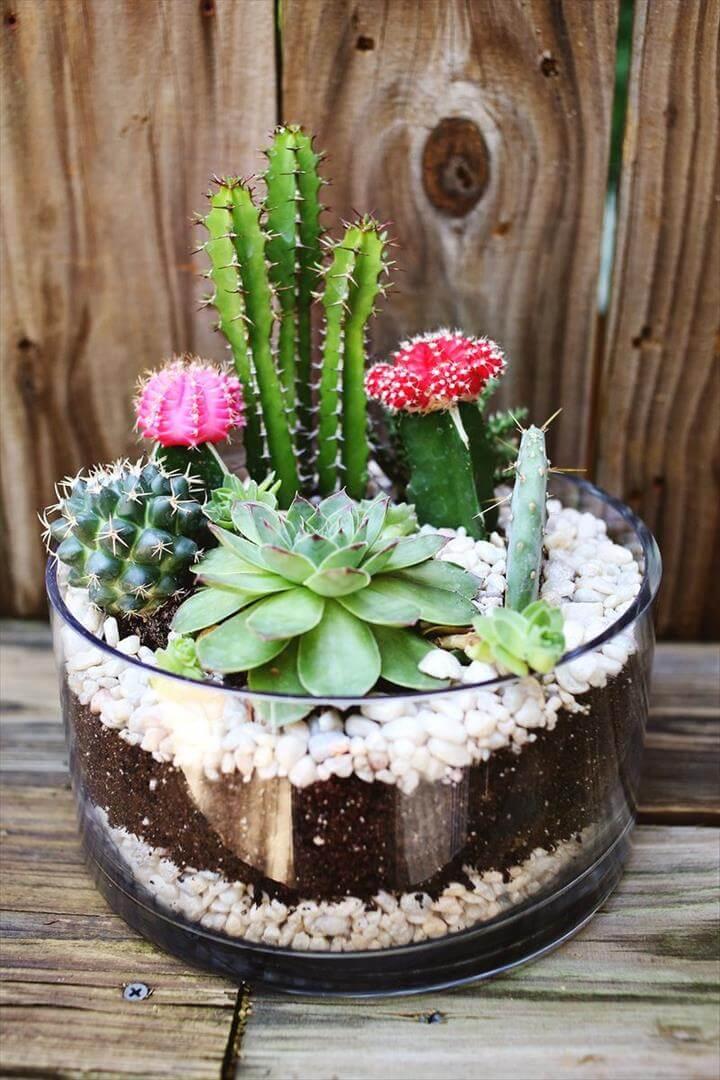 Image: abeautifulmess
Stein Cactus

: DIY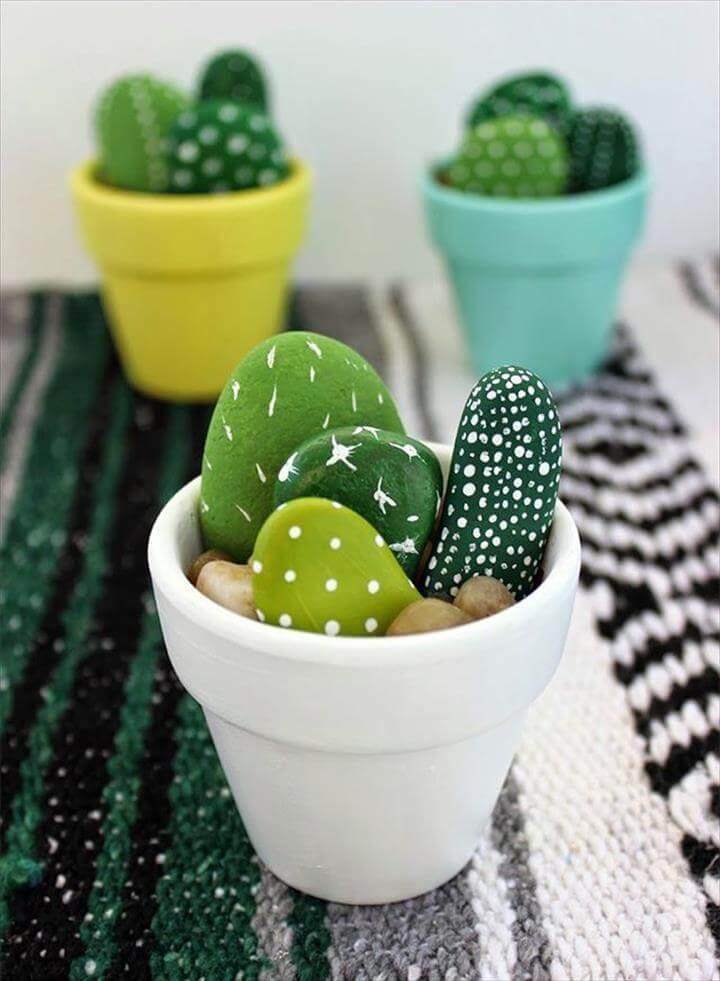 Image: diy-trend.de
DIY Cactus Pillows

: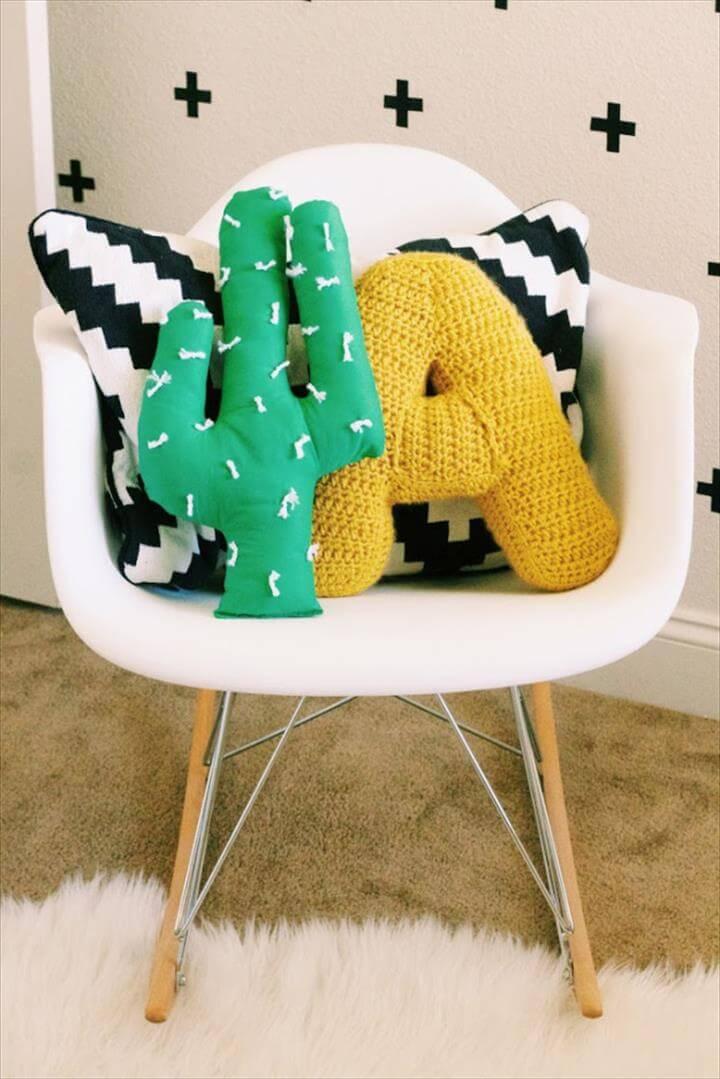 Image: everythingemilyblog
Painted Rock Cactus Plants

: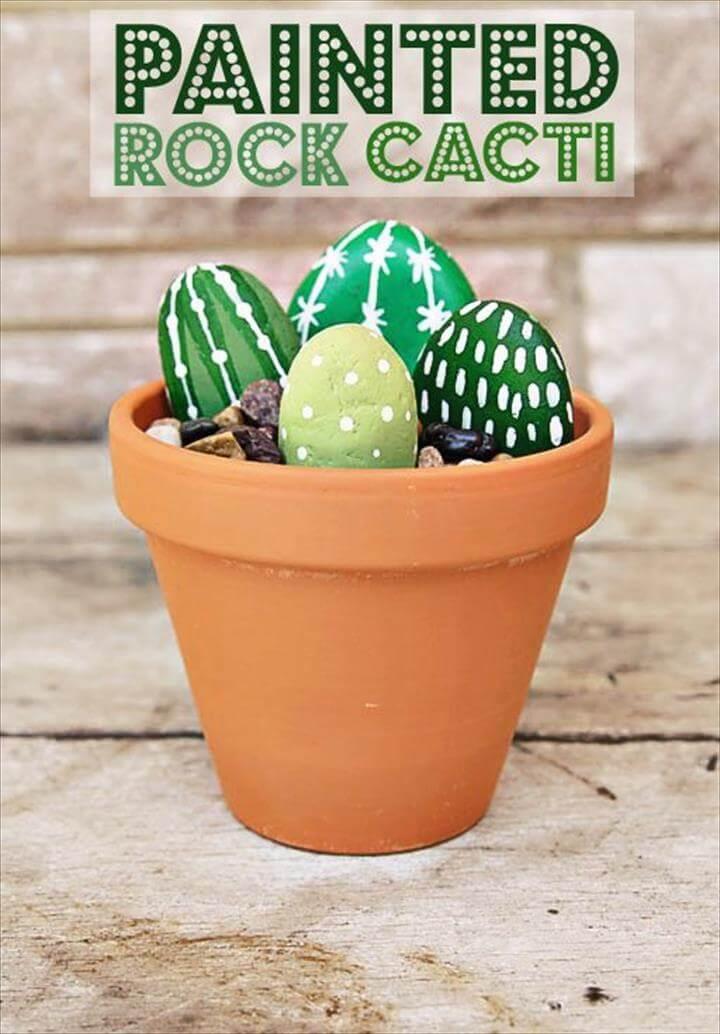 Image: lilblueboo
Easy-Sew DIY Felt Cactus Tutorial

: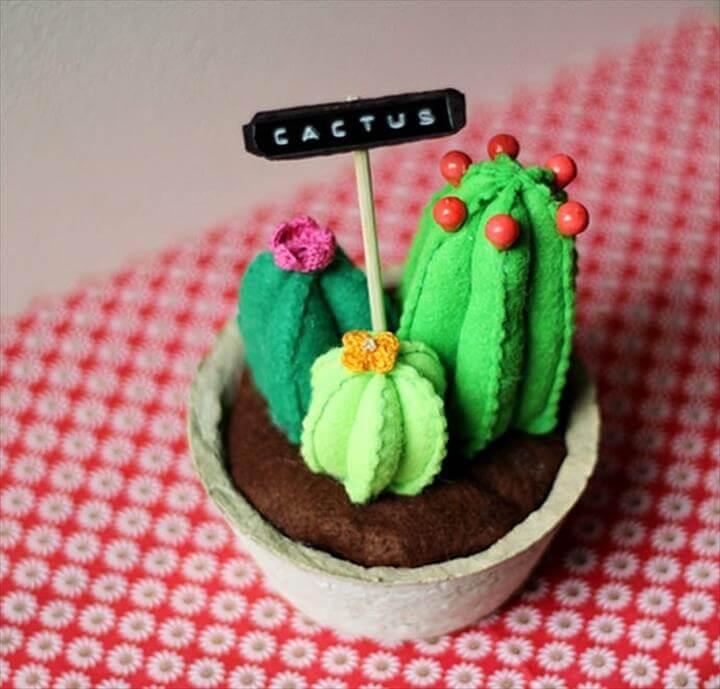 Image: alanajonesmann
Felt Cactus Craft Kit: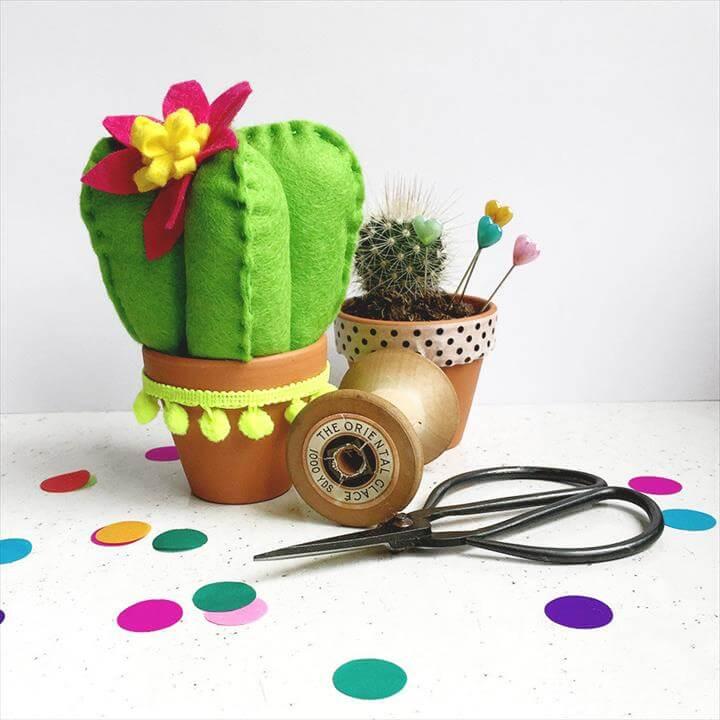 Image: craftyarts.co.uk
Wire Cactus

: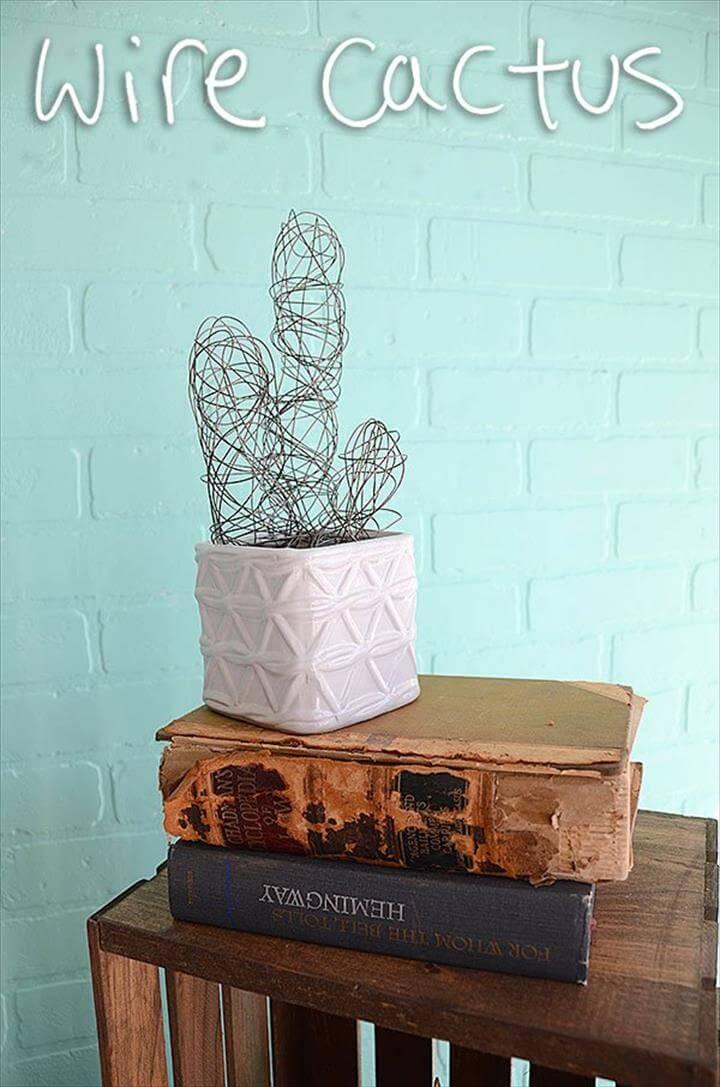 Image: mrkate
Giant Paper Mache Cactus

: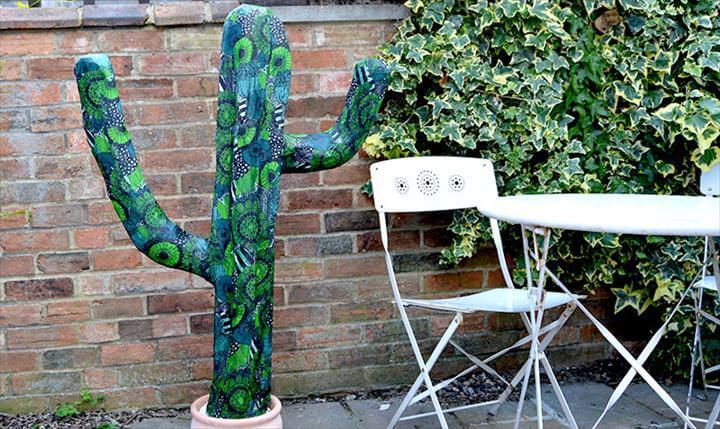 Image: pillarboxblue
Cactus Centerpiece

: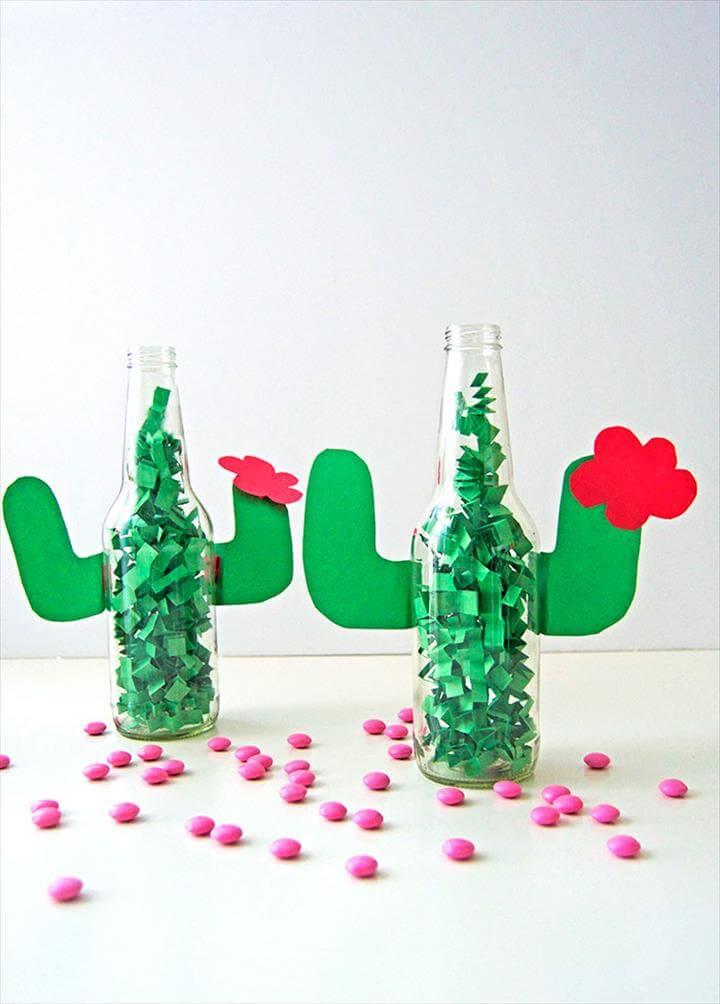 Image: dcgirlinpearls
Rock Cactus Craft

: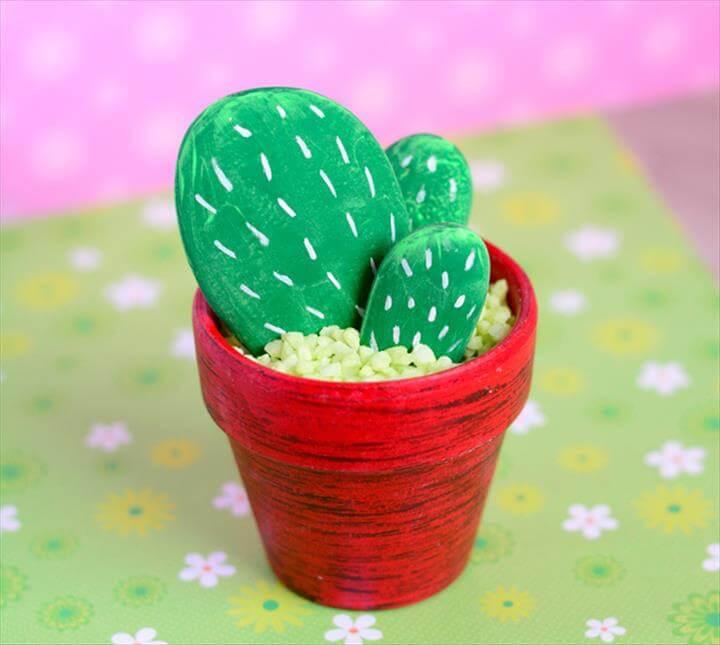 Image: easypeasyandfun
Rock Cactus In Cute Pots

: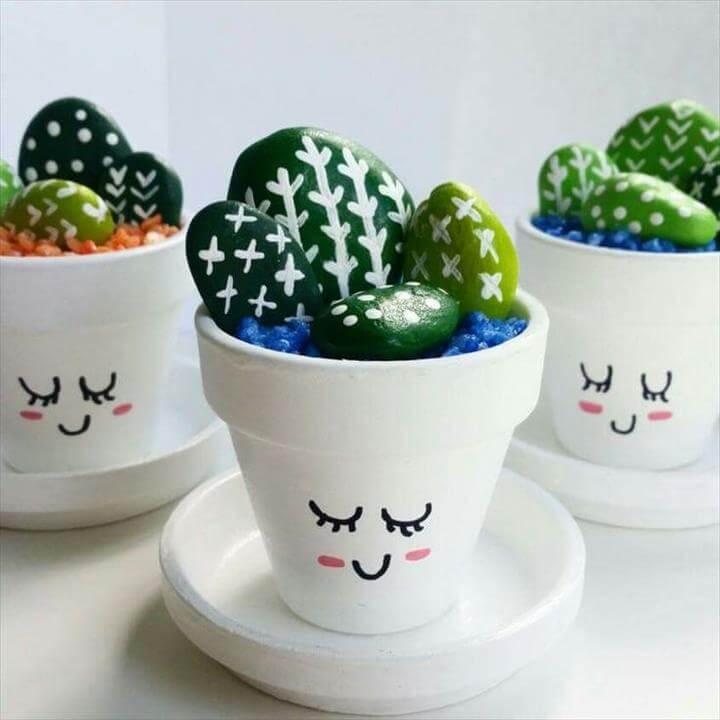 Image: pinterest
Pineapple Lawn Bowing

: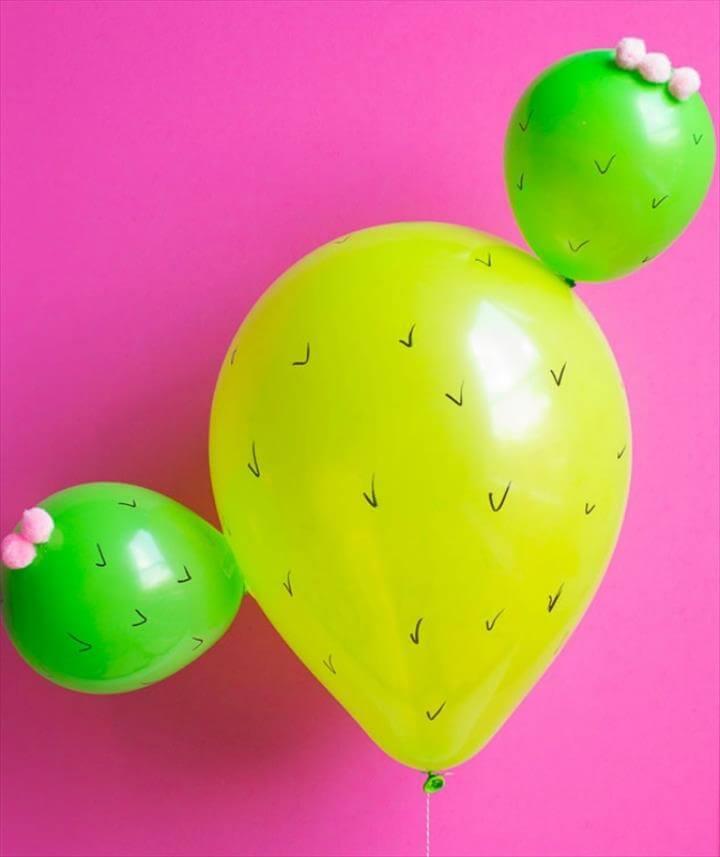 Foam Cactus Garden

: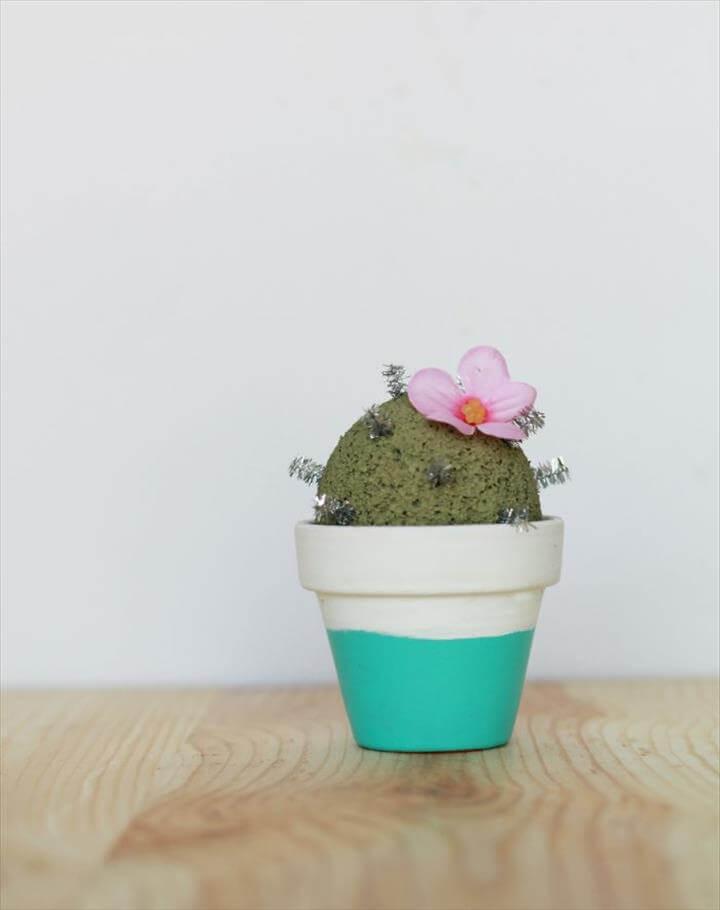 Image: lollyjane
Paper Mache Cactus: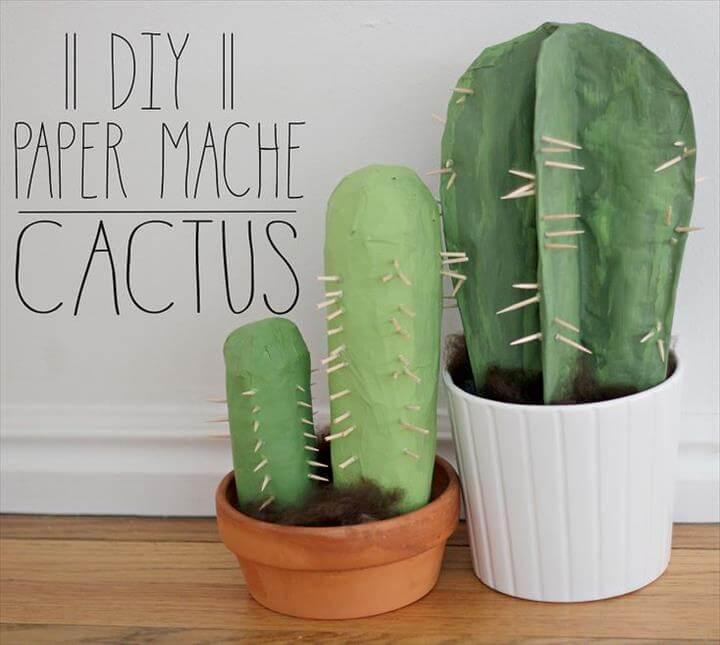 Paper Cacti

: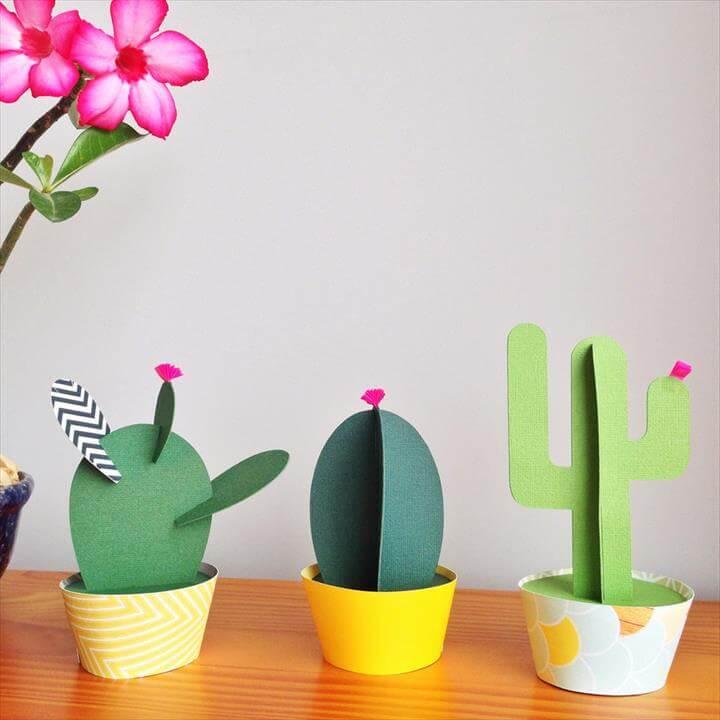 Image: pustunchik.ua
Cactus Toothpick Craft

: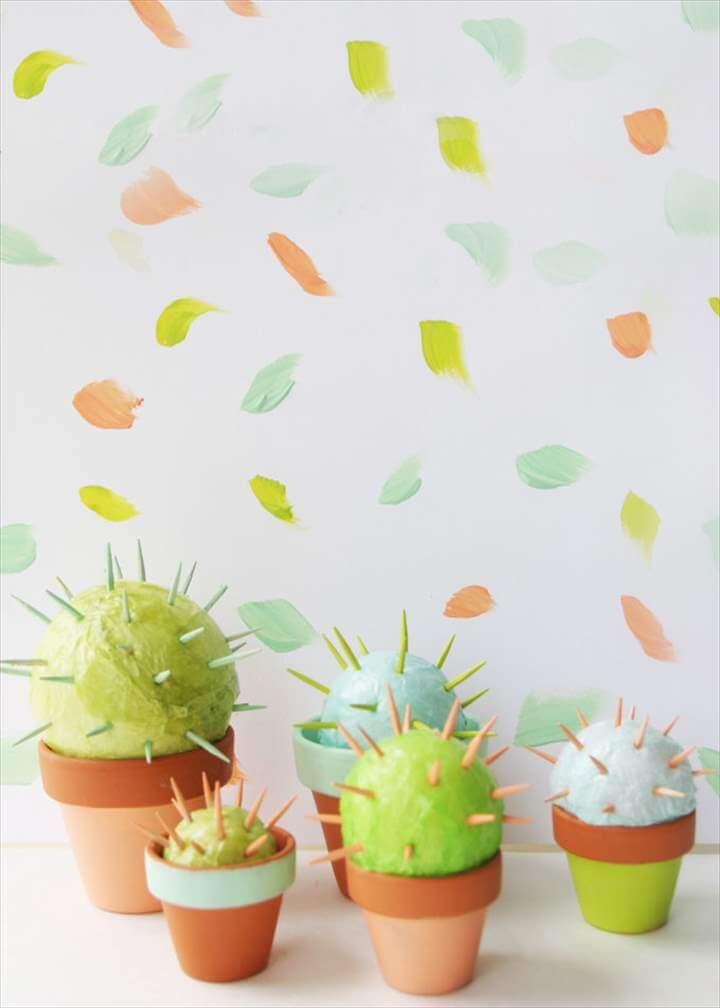 Image: homemadeginger
Cactus Pillar Box Blue

:
Image: pillarboxblue
Shabby Chic DIY Potato Stamped Cactus

: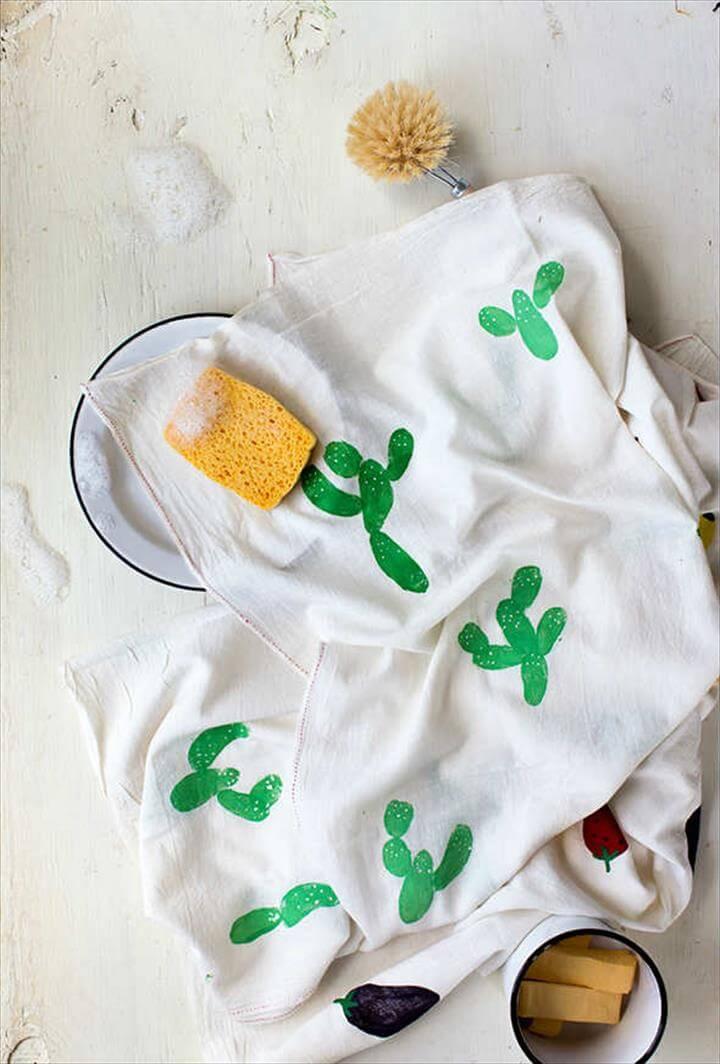 Image: wordpress
Handmade Succulents With Hallmark Artists

: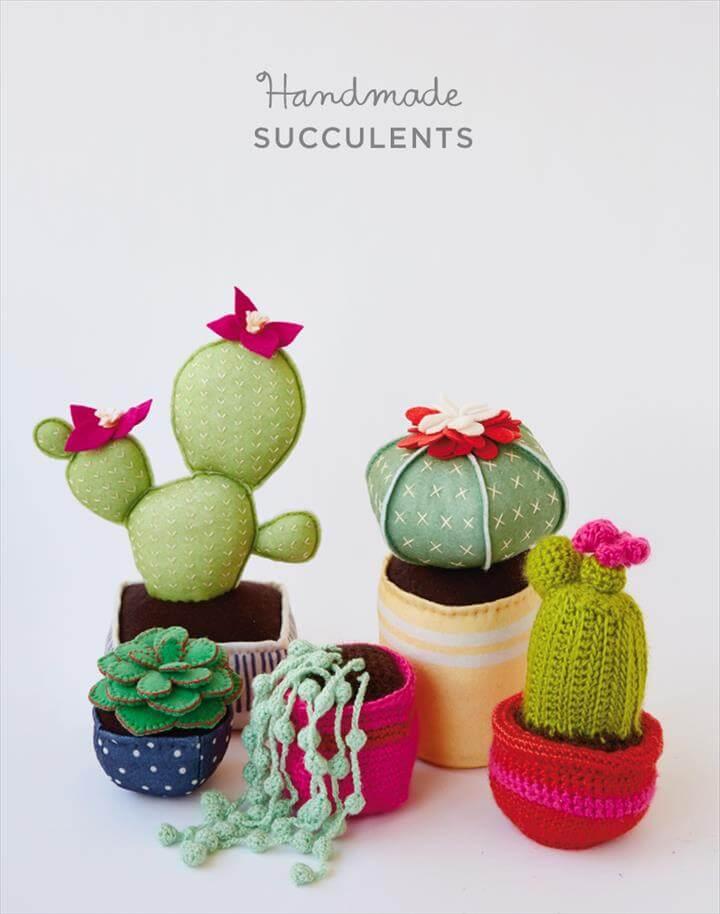 Image: thecraftedsparrow
Knit Cactus Pin Cushions

: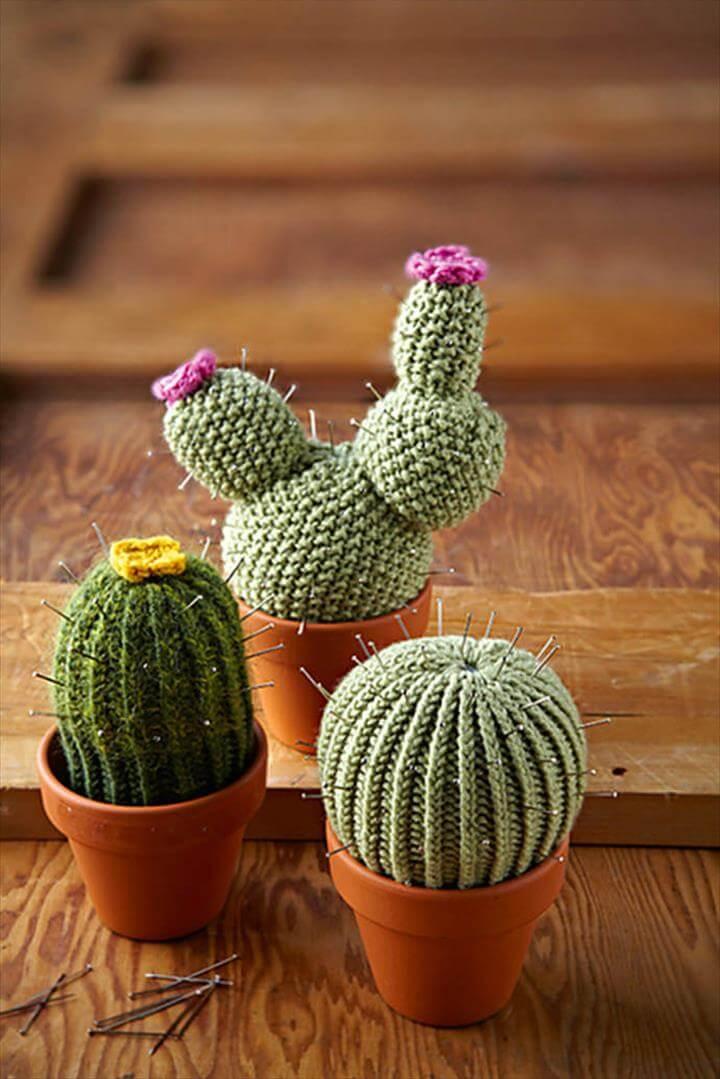 Image: handmadecharlotte
Paper Mache Cactus

: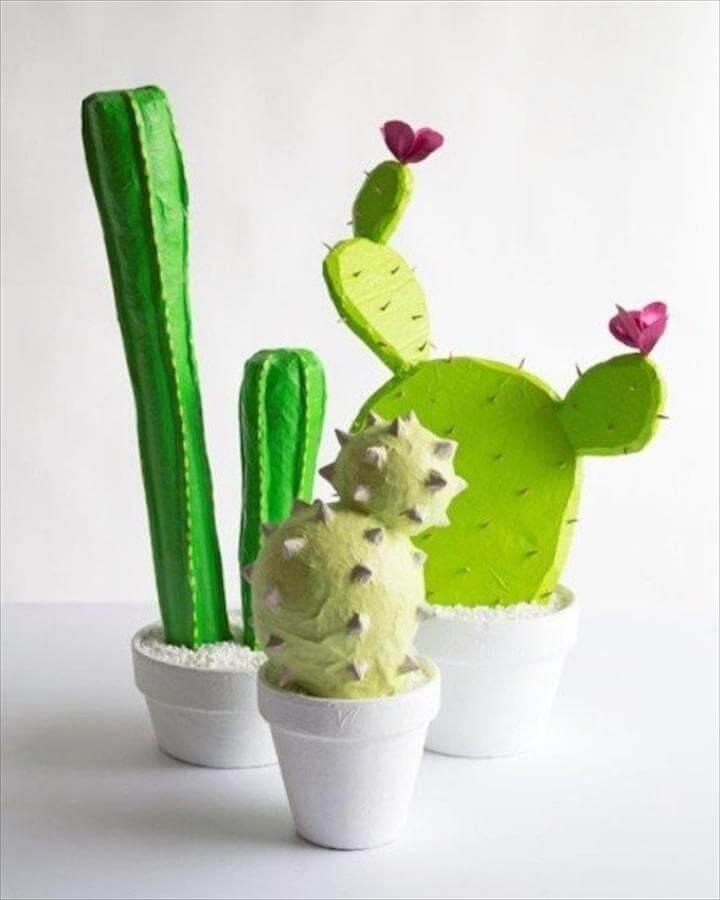 Image: wordpress
Glitter Green Cactus Banner: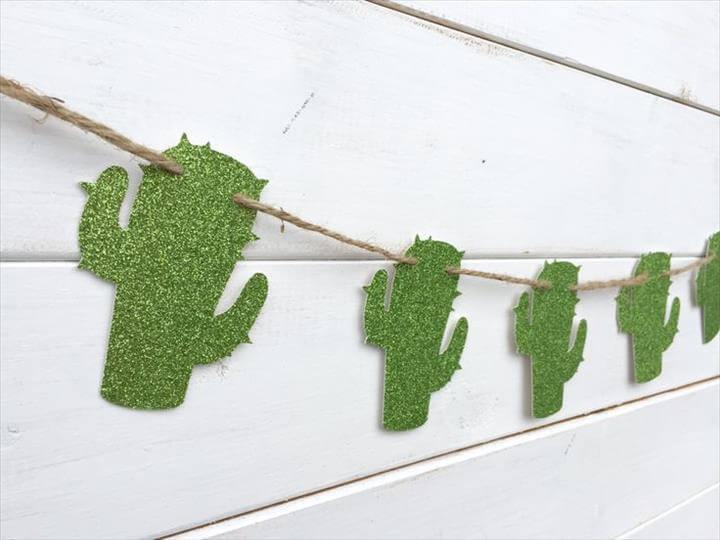 Image: etsy
Modern Cactus Wedding Place Card Favors

: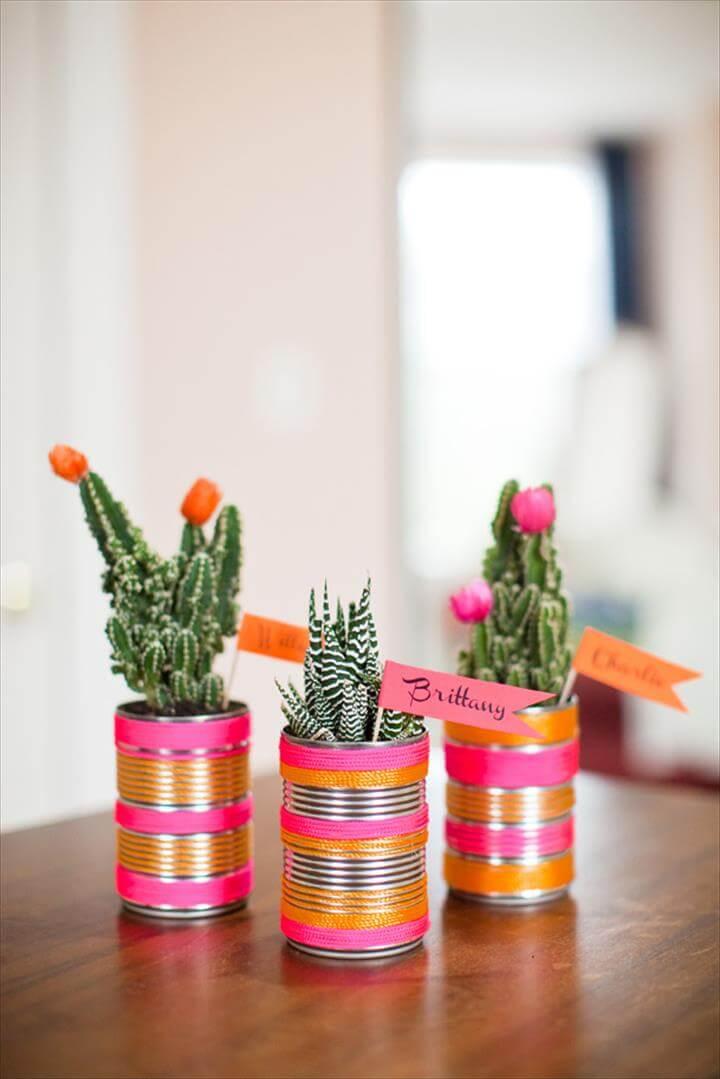 Image: nobiggie.net
Christmas Tree Cactus: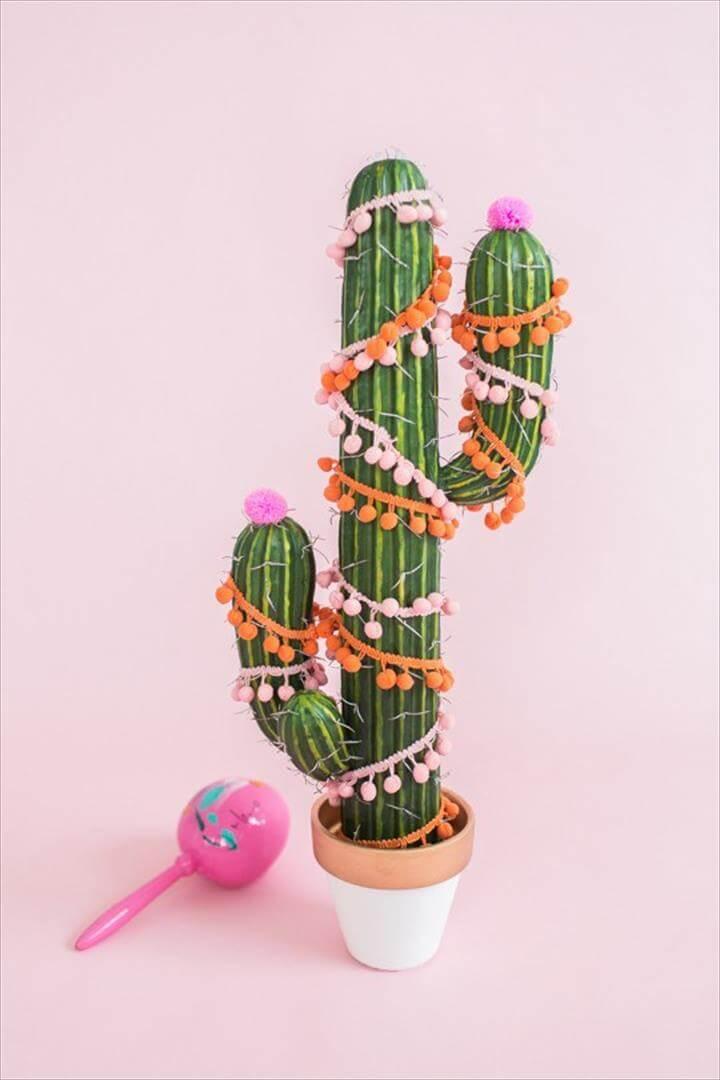 Image: sugarandcloth
Cactus String Art Craft

: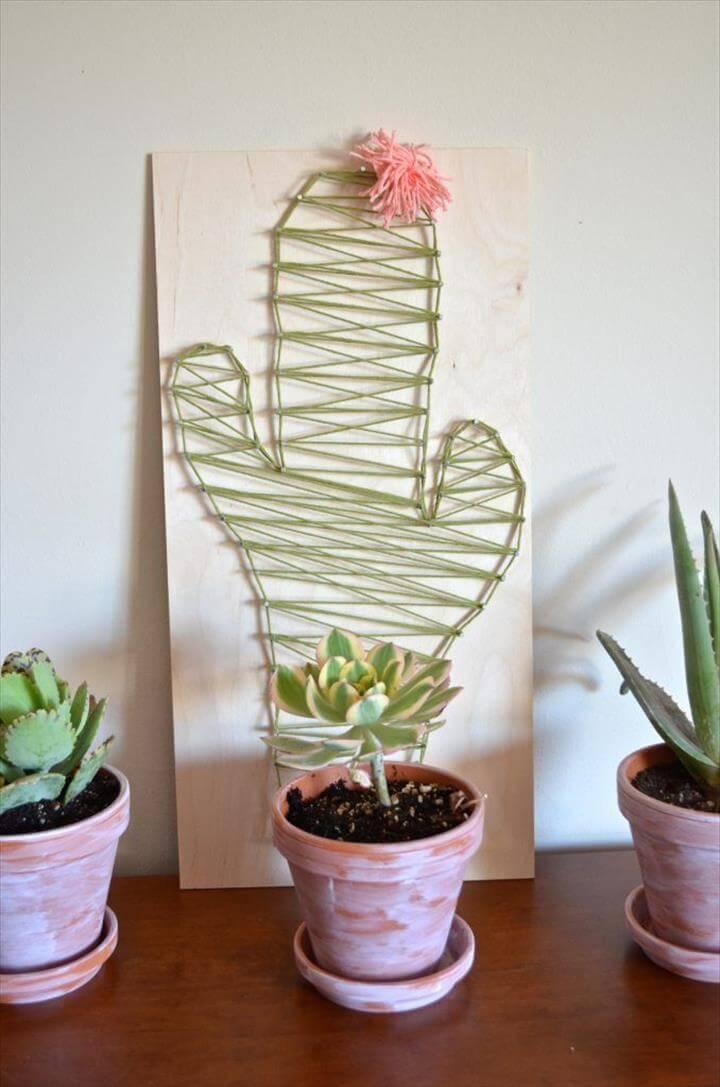 Image: fromscratchwithmaria
Cactus Stool

: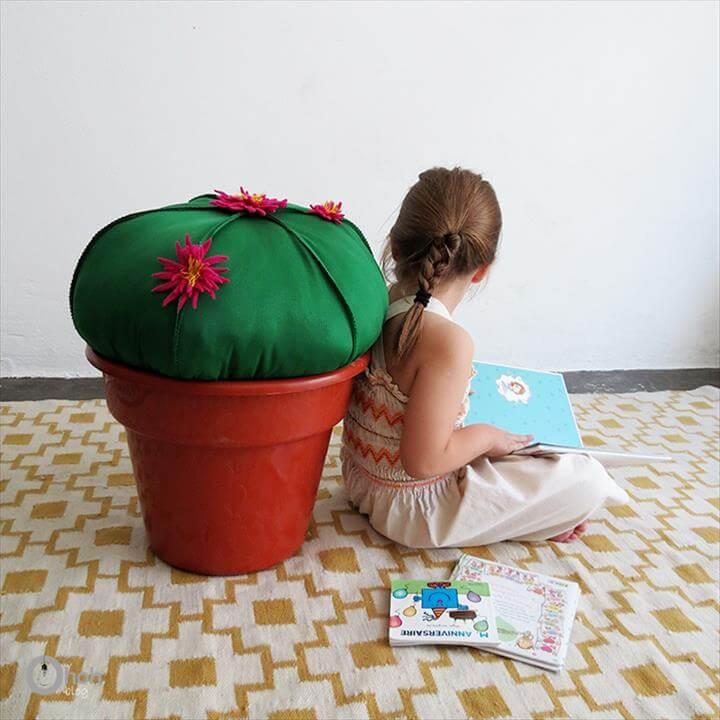 Image: thinkcrafts
Cactus Party Essentials Printable Cupcake Stand

: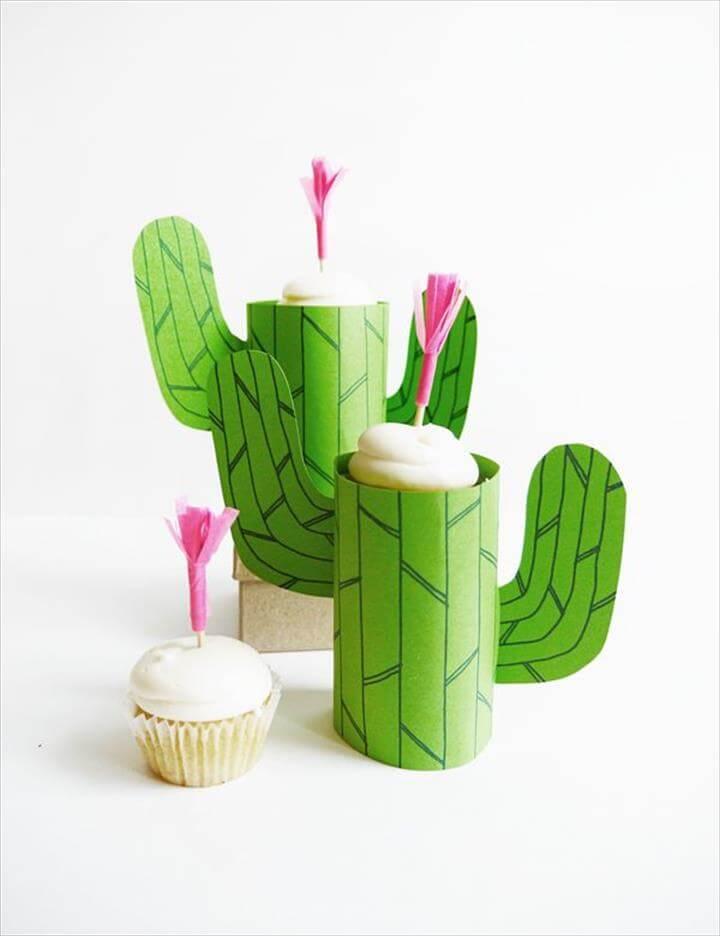 Image: brit.co
Clay Cactus Bud Vase

: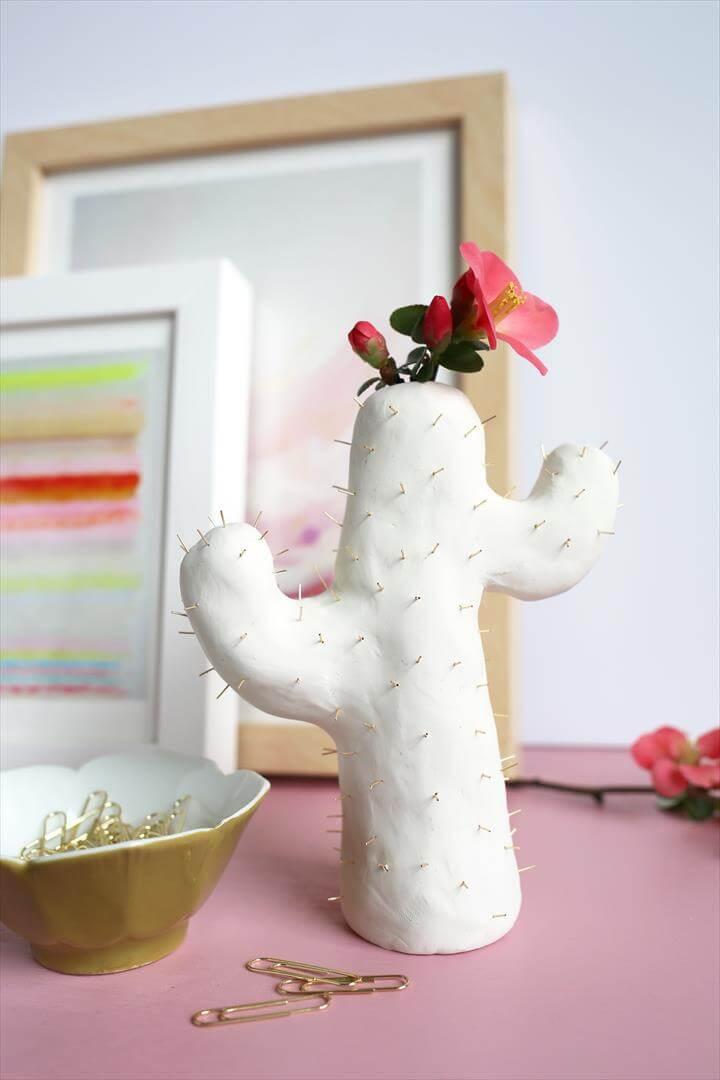 Image: abeautifulmess
Colours Paper Cactus

: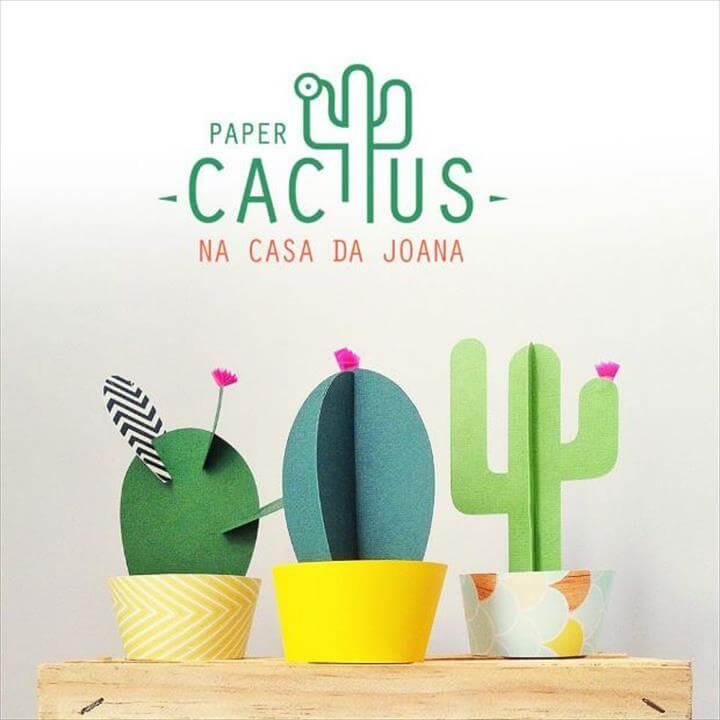 Image: craftpatisserie
Crochet Cactus

: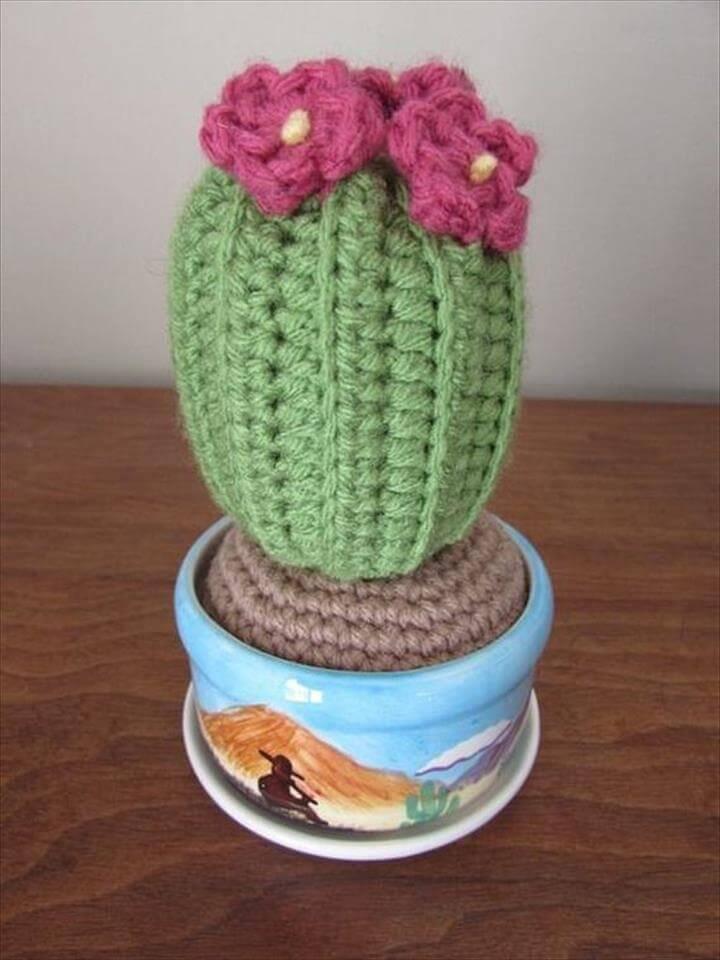 Image: cutoutandkeep.net
Cactus Cake Topper

: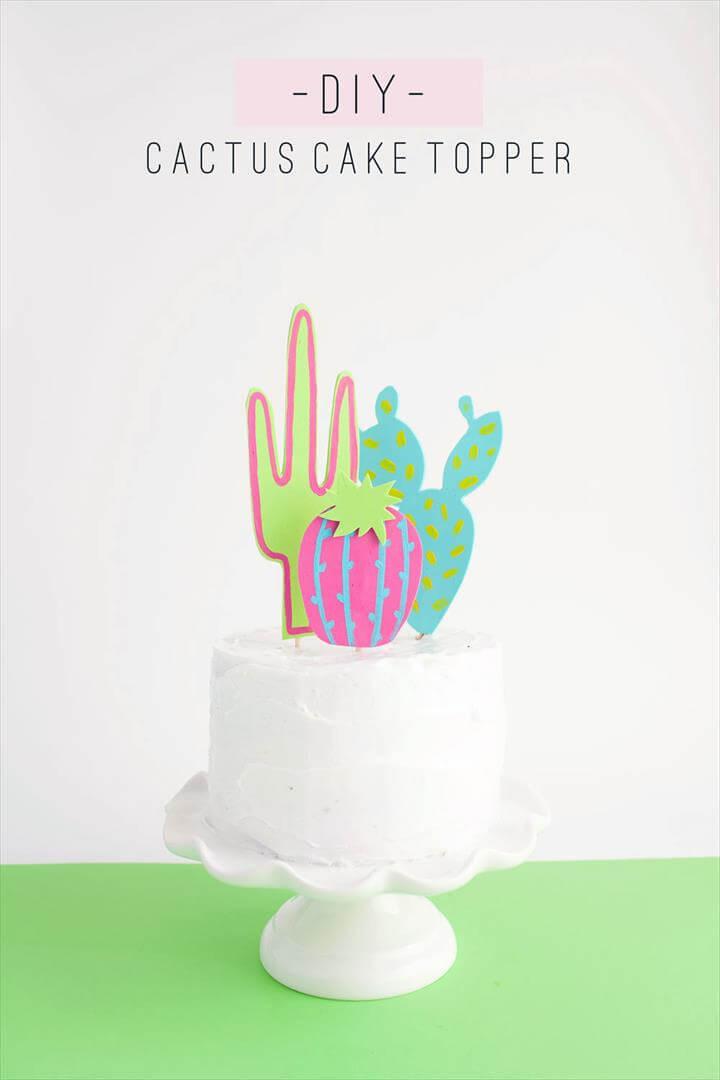 Image: tellloveandparty
Cactus Pin Cushion

: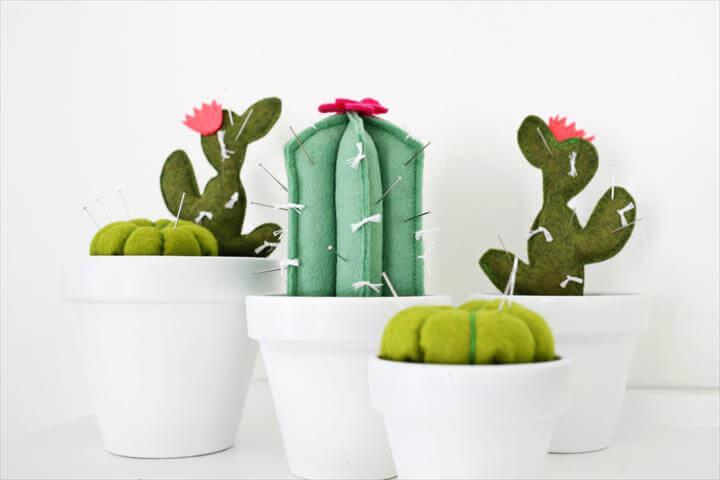 Image: etsy
DIY Hexagon

Cactus: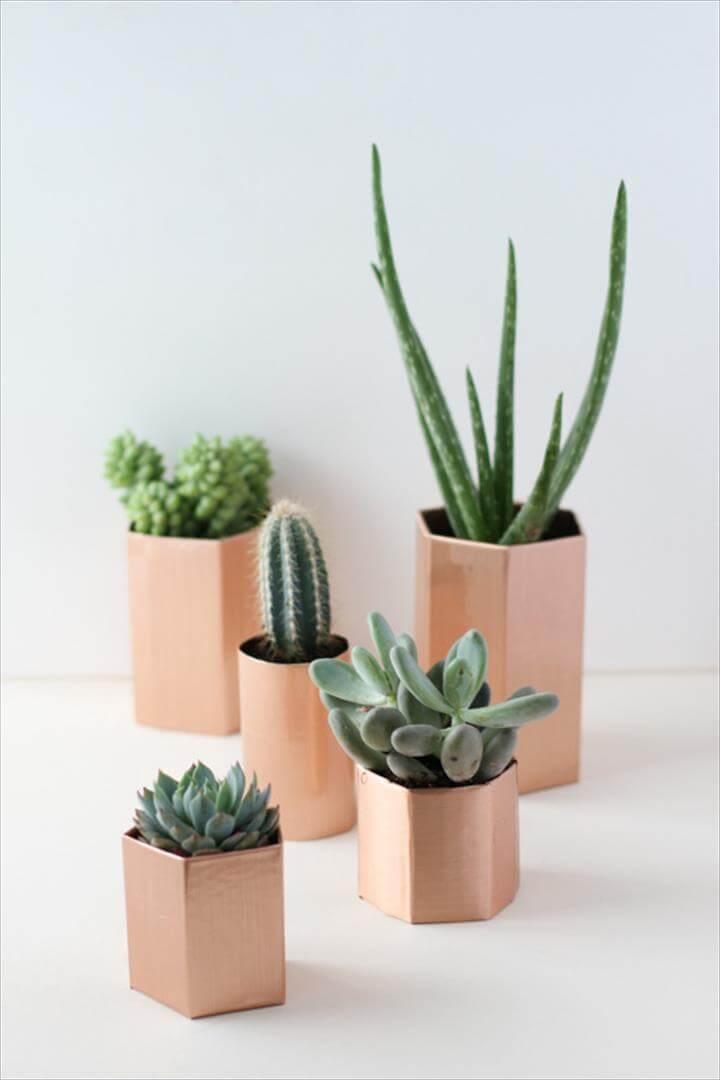 Image: thecraftedsparrow
Adorable Felt Cactus Garland

: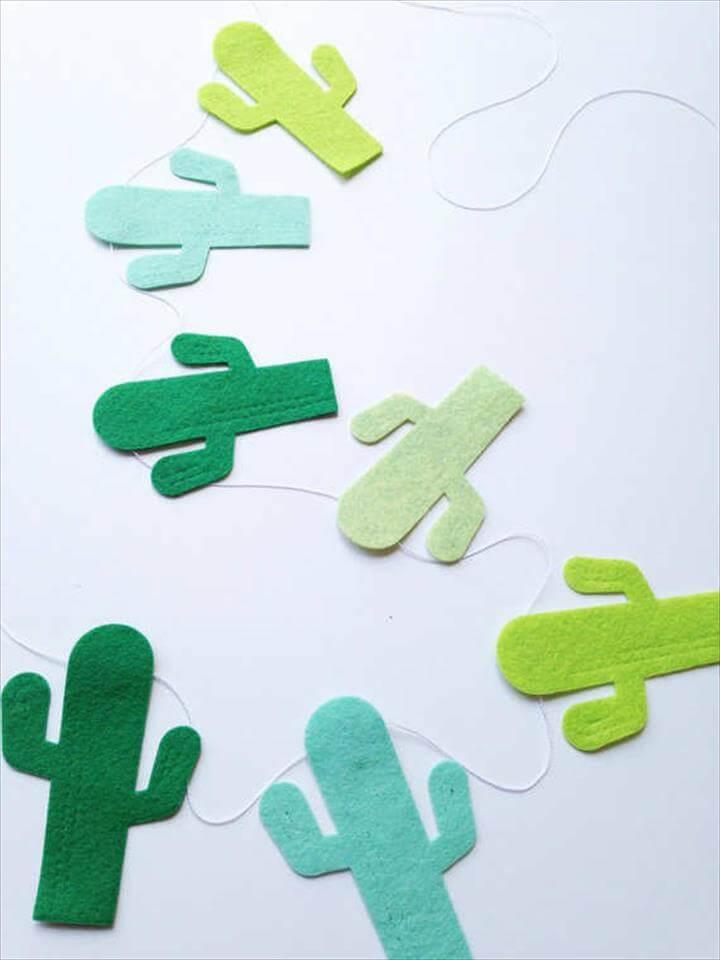 Image: etsy
DIY Cactus Plants

: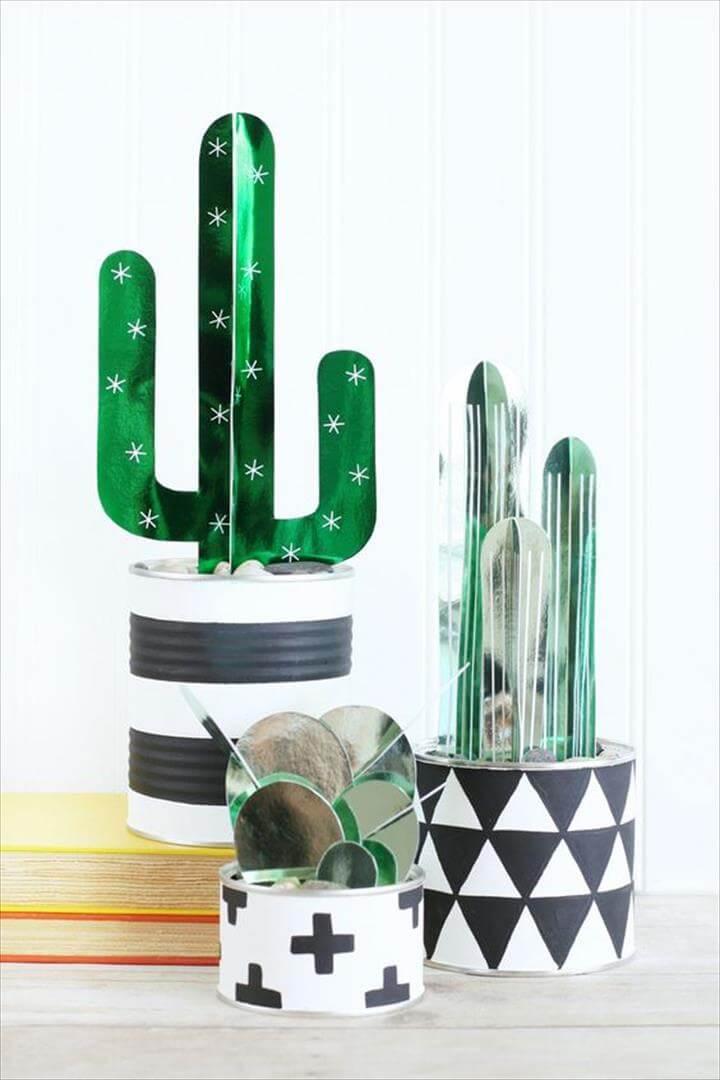 Image: thecraftedsparrow
Black & White Cactus Garland

: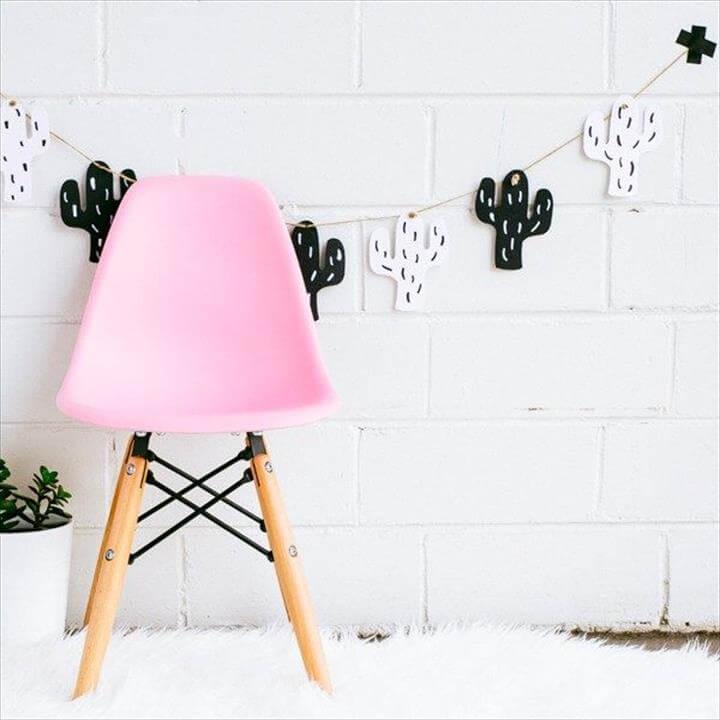 Image: hipstermum
Cactus Craft For Desert Preschool Theme

: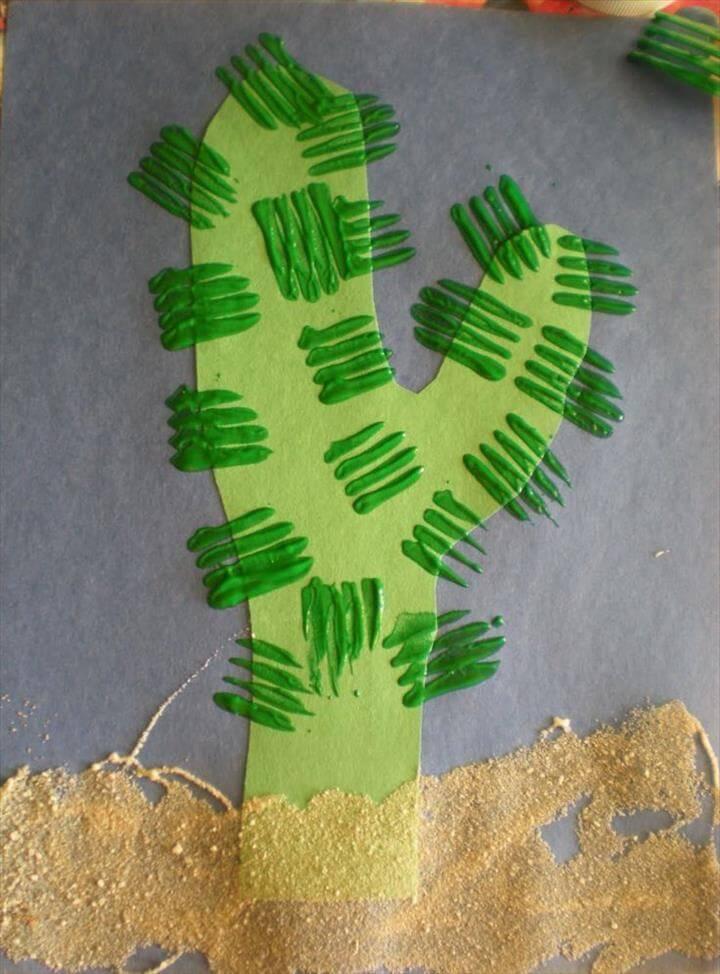 Image: etkinlikhavuzu
Cute Cactus Craft

: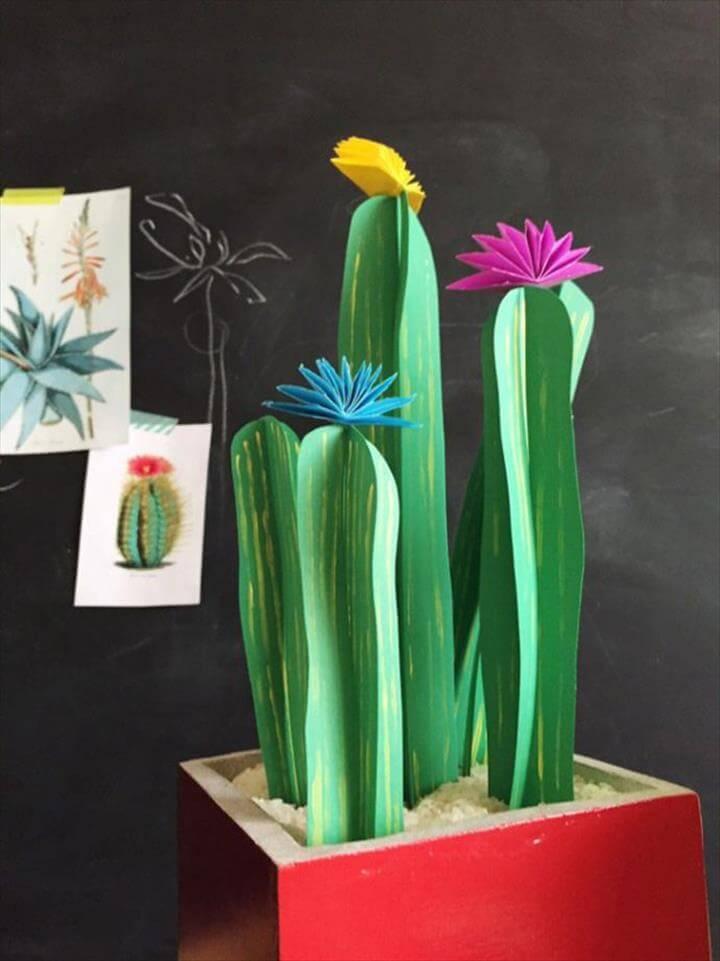 Image: thehousethatlarsbuilt
Save
Save
Save
Save
Save
Save
Save
Save
Save
Save
Save