Our bedroom is our sanctuary, and creating a cozy, peaceful space can help us to relax, ready for a good night's sleep. If you want to refresh your room, then the thought of the expense may be off putting. But you may be surprised at just what you can achieve on a relatively small budget: a few key changes can enhance your bedroom and give it the cozy, calm vibes you're looking for.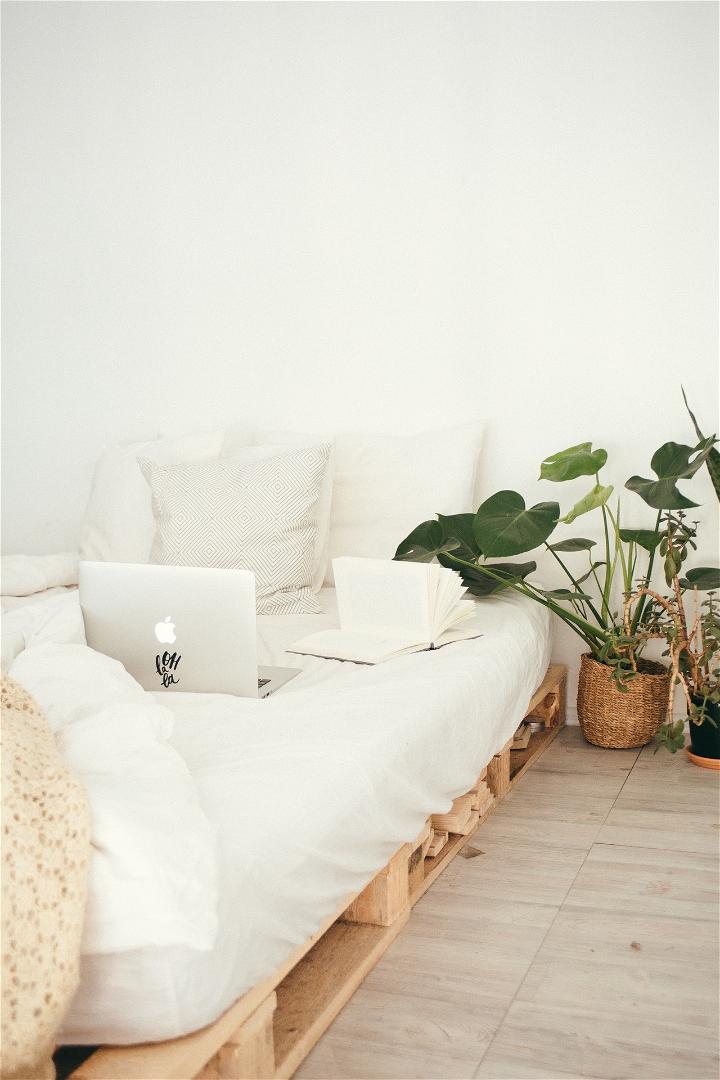 Use the tips below to create the space you've been dreaming of – and that's perfect for dreaming in without breaking the bank.
Thoroughly Declutter
Before doing anything else, have a good declutter so that you can properly assess the space and your storage requirements. Keeping your bedroom clutter-free is especially important to promote the kind of peaceful atmosphere that's right for this room.
Take the opportunity to go through drawers, cabinets, and your wardrobe: be ruthless: if you don't wear something or like it anymore, then put it aside to either sell, bin, or donate to charity, depending on what it is and its condition. As part of this process, it should become clear whether you need to think about incorporating more storage into your room to keep it from getting cluttered again. Small wicker baskets, canvas boxes, or containers that can slide under the bed are all inexpensive ways to create additional storage to keep your sleeping space soothingly tidy.
Assess Your Mattress
Your mattress can seem something of an afterthought when it comes to upgrading your bedroom; in reality, though, paying attention to this element of your space is the best thing you can do to optimize your sleep and wake up feeling refreshed and ready for whatever the day brings.
Many of us are sleeping on mattresses that have degenerated due to age or that don't suit our sleeping positions. For example, medium-soft mattresses are likely to be best for light sleepers and those that sleep primarily on their sides or change positions often throughout the night, whereas a medium-firm mattress is the right choice for those who slumber on their back, particularly for those that suffer from back pain.
Different types of mattresses are manufactured from different materials, too, so this should be taken into account when choosing the best for you: some mattresses are specifically designed to offer a cooler night's sleep, while others are recommended for those with allergies. For more information, have a look here for details on the top ten mattresses on the market right now, where you can discover the specific benefits of each, along with the warranties on offer.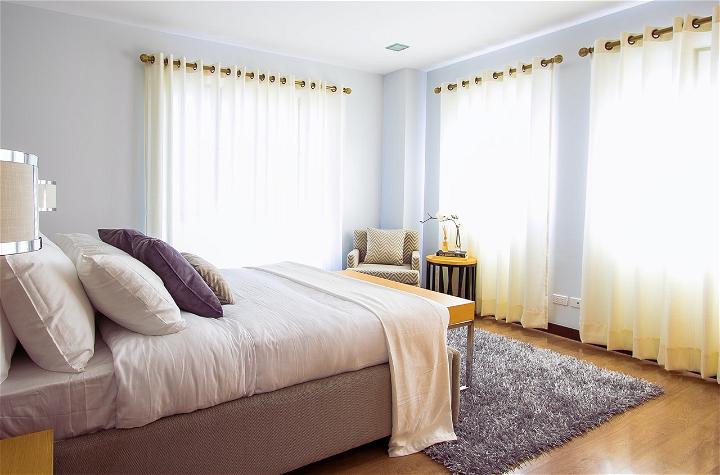 Incorporate Cozy Textures
Once you've had a thorough tidy and declutter, added some extra storage, and sorted out your mattress, it's time to start making your nest cozy and comfortable. Fabrics in a range of textures are key here to achieve the ambiance you want. These additions can be in neutrals or serve to add some vibrant pops of color, depending entirely on your personal preference and what would make you feel the most relaxed in the space.
Opt for a large throw for your bed or bedroom chair in a soft, snuggly fabric, and add a pile of deep-filled pillows, perhaps in rich jewel colors like emerald green or sapphire blue, for a touch of indulgent decadence. Choose a deep pile rug for the floor, and consider some fabric art for the walls for an extra warm feel – these can often be picked up relatively inexpensively at craft markets and trade fairs, or have a look online for some second-hand pieces.
Upholstering your headboard in a beautiful, rich fabric is a fairly easy task, and – best of all – you get to choose the fabric yourself, so you can create a truly bespoke bedroom.
Add a Mirror
If your bedroom is small, a mirror is a clever, cheap way to give the illusion of more space and brings more light into the room, too. Try hanging a mirror over your dressing table or above the headboard of your bed for maximum effect. Mirrors, either new or second-hand, can be found cheaply and make for a great craft project: customize wooden frames with paint, decoupage, or gluing found objects onto the frame, such as shells or feathers.
A collection of small mirrors can add an interesting focal point as well as make the room brighter; arrange in a row, spaced equally apart, or create a collage effect, as per your style preference.
Create Ambiance with Beautiful Lighting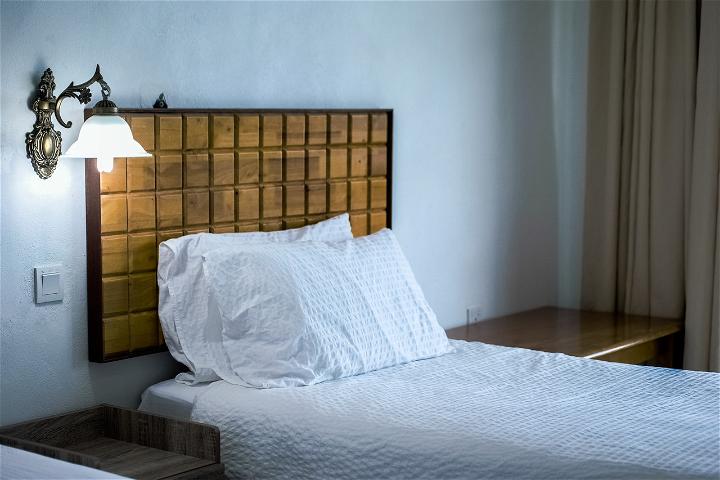 And finally – lighting is another highly effective and cost-effective way to refresh your room and turn it into a haven of tranquility. Choosing lights that incorporate a dimmer switch is a great idea, as is creating 'layered' lighting, whereby you use several different types of lighting in the room: as well as your main overhead light; think about adding a tall lamp in the corner, and perhaps a long strand of string lights over the headboard of your bed, or along the edges of the room.
To achieve a good level of lighting, you should aim to have at least three sources of light in your bedroom.